Looka is a complete brand design building platform. Once your logo is ready, you will have hundreds of branding templates designed with your logo that you can use for your day-to-day business deals.
Along with logo design, you can use Looka to get your business card, social media designs and you will have access to hundreds of perfectly-sized social media templates that you can use.
Looka has more than 7000 reviews on Trustpilot with a 5-star rating.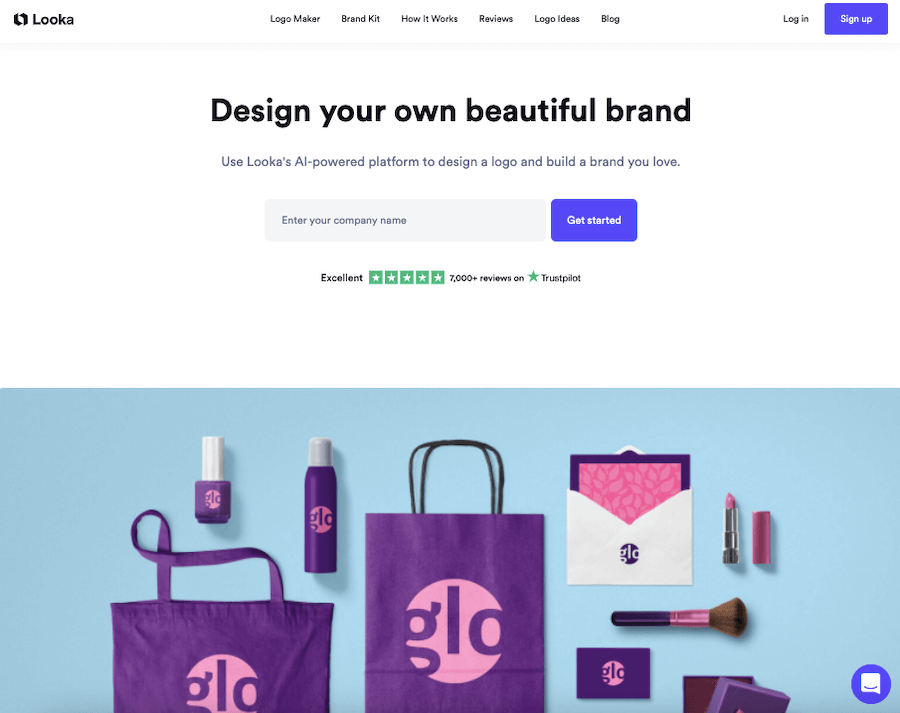 Getting Started With Looka
Getting started with Looka logo and brand kit builder is quick and simple. You can signup on the platform and add your brand name and select logo style, color, symbol, and the AI logo generator will instantly create your logo.
You can play around with all the details to make your logo perfect. You can make the logo completely match your overall brand image.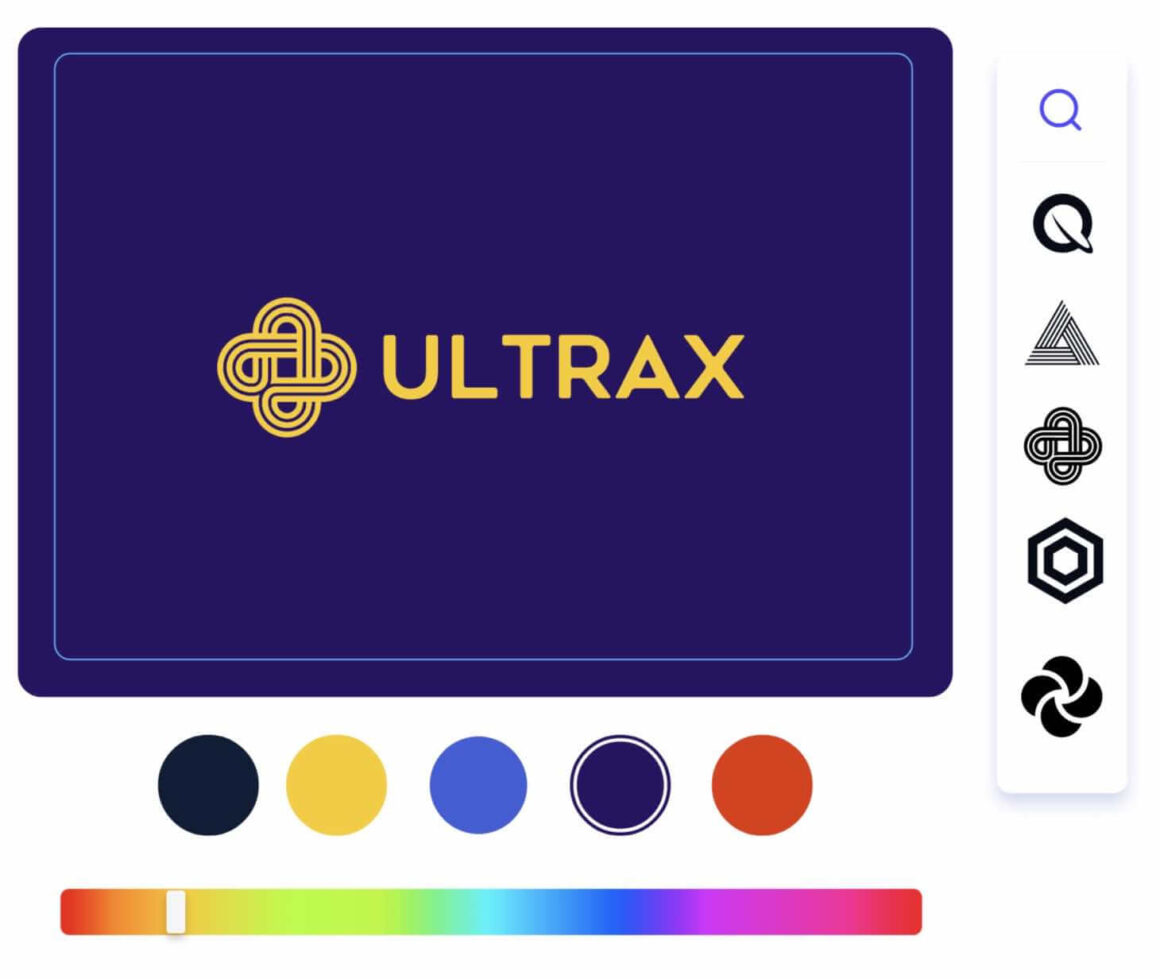 Simple Logo Customizer Interface
One of the advantages of Looka is the user interface that you can use to customize your logo. You can start by adding your brand name that you need in the logo followed by tagline if any and color scheme. Once you select these options, the system will display all the available logo designs.
You can select the one that is close to your requirement and get started with your own customizations.
You can change text, color, font and other details in the customization interface with just a few clicks.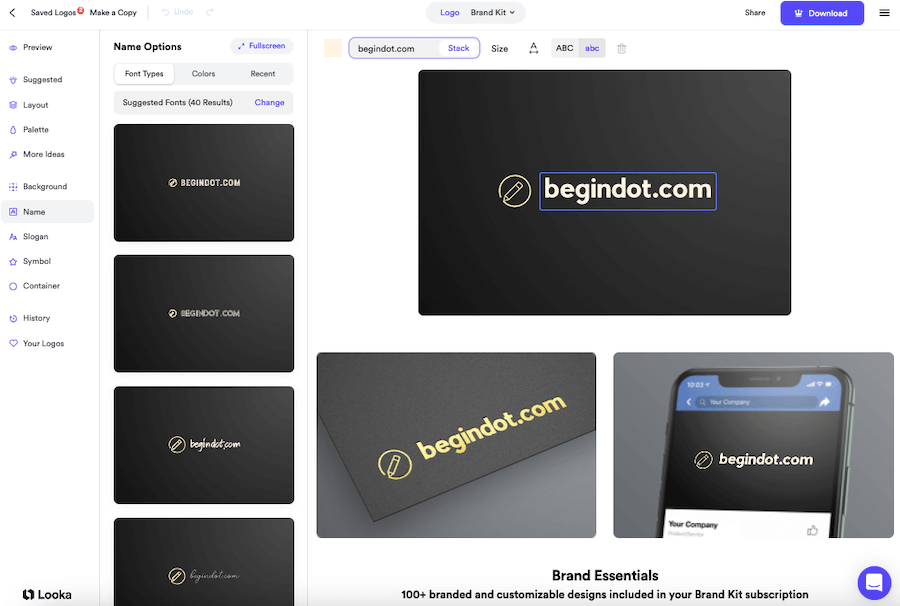 Preview Design Mockups
As you shortlist your logo design, you can preview all the branding materials with your logo and make sure they look perfect before you finalize your logo design.
From business cards to T-shirts design with your logo can be checked with your shortlisted logo design.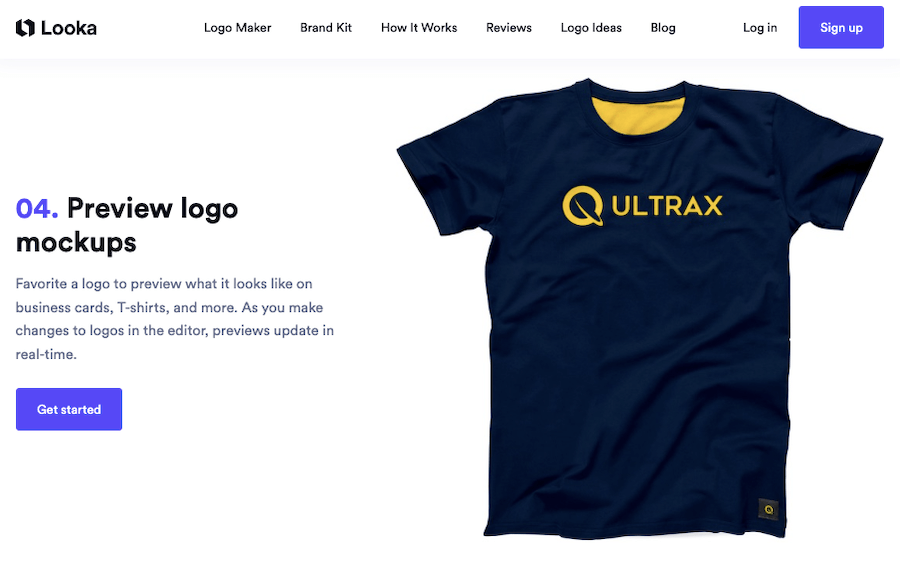 Access Your Brabd Kit
Once you have your account ready and uploaded your branding details, you can access your Brand Kit where you will find all the available branding files created with your own logo, color scheme, typography etc.
Logo files, print shop, social media designs, presentations, email signature, letterheads, presentations, invoices and more.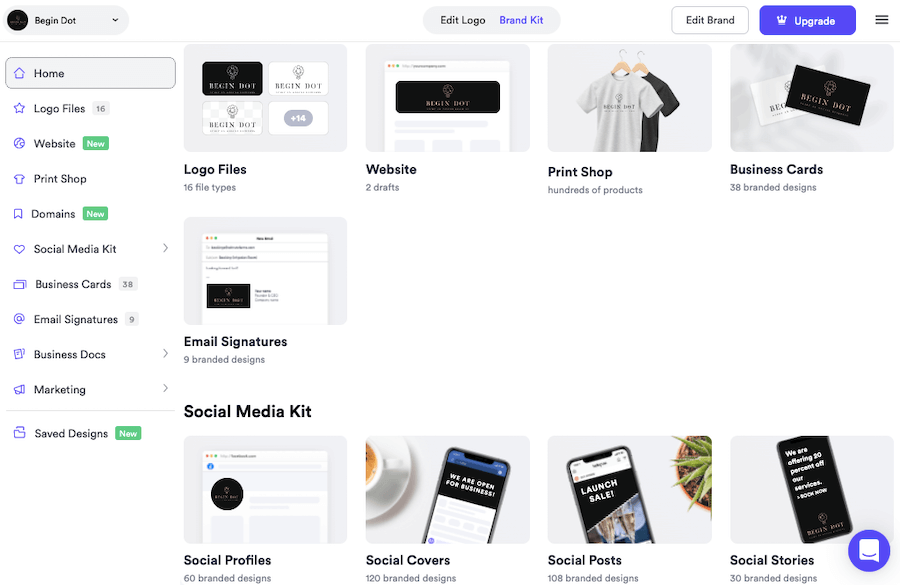 Social Media Kit
If you are not good with designing and need a professional looking social media kit, Looka will deliver it for you.
Once you have the logo ready, the AI software will create the social media kit automatically. Other than the cover page for all the leading social media channels, it will offer you templates for social posts as well as stories.
Looka comes with more than 100 perfectly sized social media template pack that you can use.
Once you create your logo and add your brand details, you can click on the social media kit tab to find your social media designs.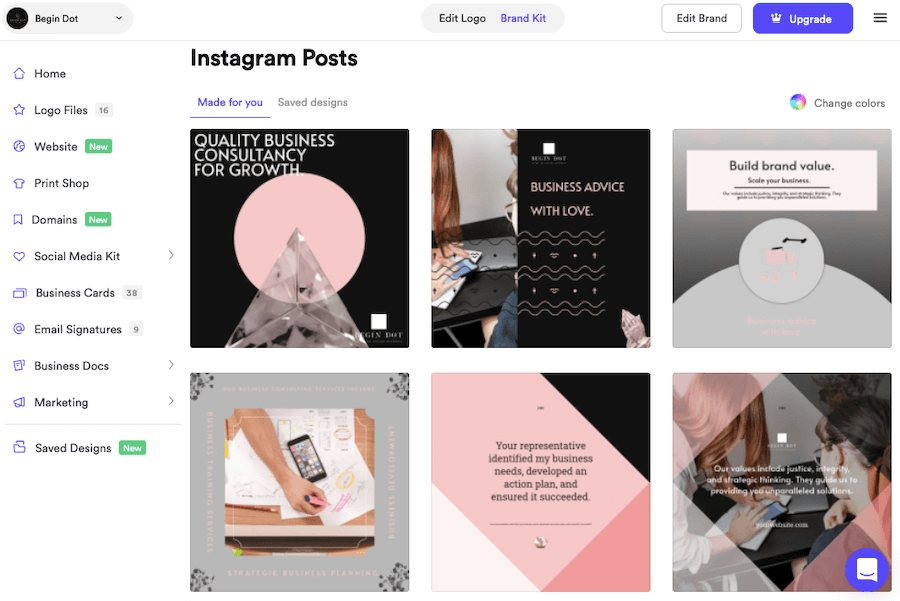 Business Cards
Business cards are a very important aspect of your overall branding, and Looka takes care of it perfectly. You can access your collection of business cards in the brand kit section.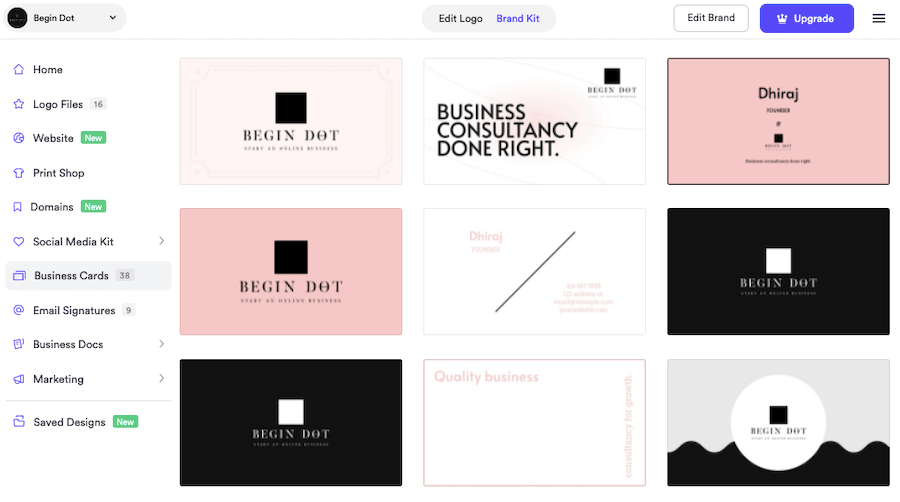 Other than the social media kit and business cards, Looka takes care of almost all the branding related designs that you may need for your business, such as the following.