Video is more prevalent in the world today than ever. Whether you're recording a video of your last meeting with friends or creating a promotional ad for your small business, everyone needs to get access to reliable video editing software.
FlexClip is a free and easy-to-use software that allows anyone to create videos in just a few minutes of work.
The user-friendly interface means you don't need extensive editing skills to get it working, All you need a is little creativity to put it all together.
We tested the FlexClip video editor by ourselves and made a little tutorial article. These are our thoughts on the process and how it all worked.
Why FlexClip
---
Fully online editing
This website allows you to edit your videos on the website without downloading it, which is very convenient. As long as the computer is working and connected to the website, you can start making videos.
If you are worried that the internet speed is not fast enough, it doesn't matter. here is also a desktop version of this software that can be downloaded, as long as you go to the Window app store to download the desktop version.
Remember to check the computer specifications before downloading.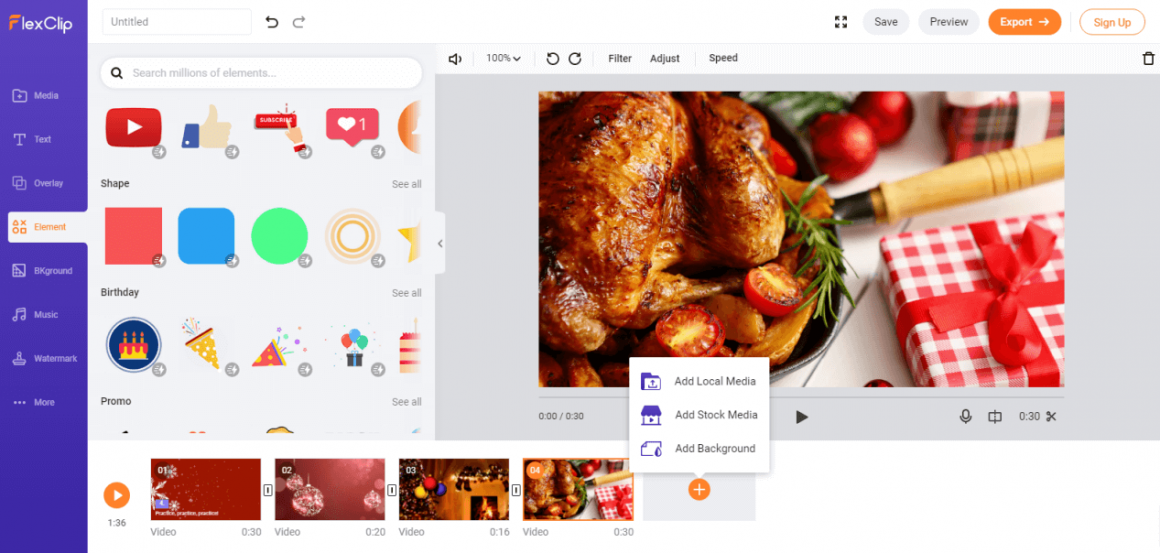 Dozens of preset templates
FlexClip owns many ready-made video templates that you need often and they are all prepared as per your needs. 
They help speed up your creative process to make amazing videos for your business, event, social media, and more. There are dozens of templates to choose from, divided into categories like Thanksgiving, Business, Social Media, Real Estate, Lifestyle, etc. Each category has multiple options. Let's talk about FlexClip video template categories.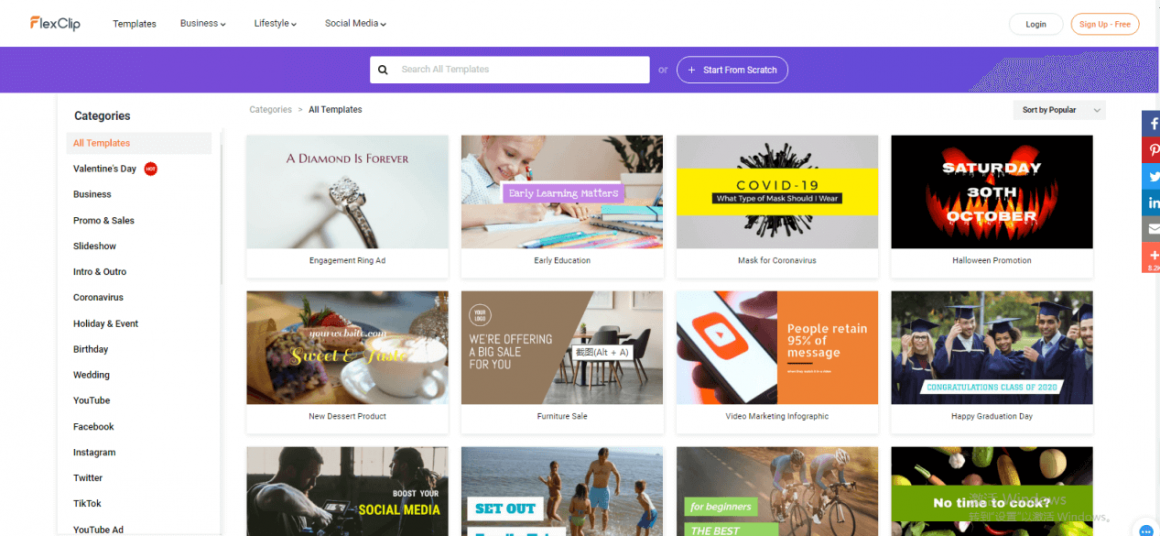 Business Templates
LifeStyle Templates
Social Media Templates
These are my favorite categories because we can create reviews, intro and outro videos
for our social media channels with these templates. Especially, for YouTube channel intro, outro and thanks message videos. Also, if you have created a Facebook page, these templates are handy for it.
Fast production
Because the template inside is just like a professional movie with a little modification, you just need small modifications to get a fancy video.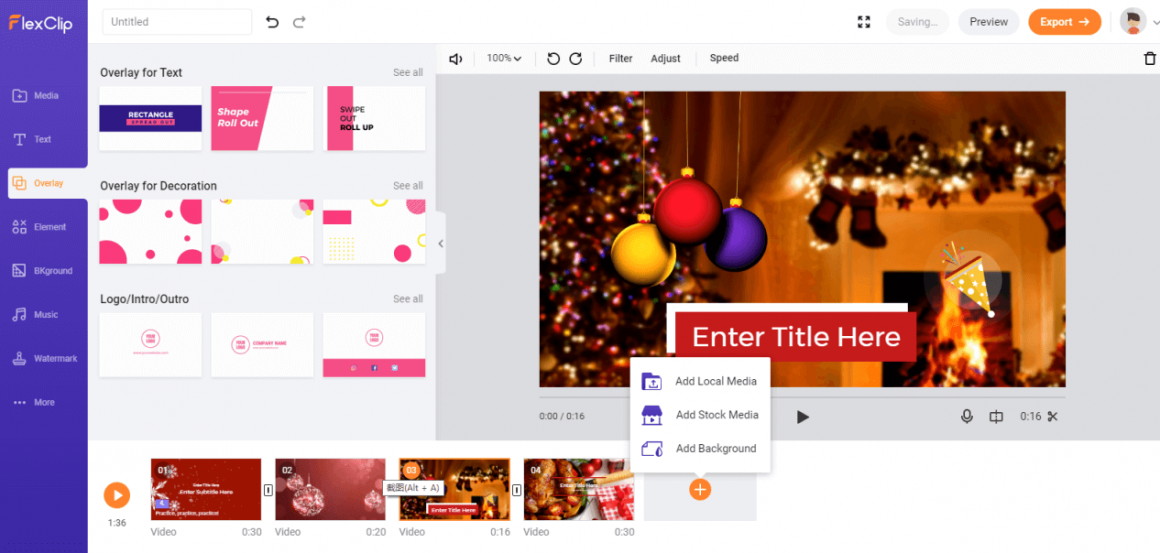 Upload the video
After registering for free, the first step is to create a new project and upload the content you want to edit. FlexClip supports photos and videos in BMP, GIF, ICO, PNG, WEBP, JPG, SVG, MOV, WEBM, M4V, MP4 format.
And as an accompaniment, You can include audios in AAC, FLAC, M4A, MP3, OGG and WAV formats or record directly by clicking on the corresponding icon.
Unlike most video editors, instead of working from a timeline, we will see a strip with the elements that we add one after another, whether they are photos or videos. And together with our own material, we have the help of a catalog of videos and stock photos.
Customize the video
FlexClip offers us a selection of fonts to include messages and labels in videos or photos, as well as original logos.
It is also possible to add audio and even your own watermark. You can even record your screen with the Free Screen Recorder. From the storyboard bar, we can reorder the fragments, duplicate them, delete them, etc.
Publish the video
We can see how it will be published by clicking on the Preview button while we edit the video. And when it is done, click Export Video to save it.
The output format is MP4, and the qualities to choose from are 480p, 720p, and 1080p. The process does not take long, although it will depend on how long the video lasts.