Are you using Instagram for business? If not, you're definitely missing out on a lot our friend. Did you know that it registers 1 billion active users monthly?
Over the years, this platform has evolved from a personal blogging platform to a power-packed avenue for businesses to increase their visibility, awareness, and lead generation. 
While you can place ads and sponsor posts on Instagram, starting out on the platform is completely free. While we will explore at length why you should invest time and resources in starting your business's Instagram.
In our experience, we have seen that Instagram generally performs well for iOS devices as they have better cameras and picture quality. 
As an Instagram handler, you will need to connect with your audience from everywhere, which means connecting to public Wi-Fi.
We should warn you that Instagram accounts can be hacked if you don't use safety measures like a very strong password or a VPN for iPhone or Android to access it. Both will ensure your information is secure from external attacks and your data remains safe. You can download a free trial of the VeePN VPN app for iPhone and try it for yourself. 
Now let's convince you why you should be starting an Instagram account for your small business:
Why Should You Start Using Instagram for Business? 
01

. Become More Accessible
So while we are on the quest to answer: what are the benefits of a business account on Instagram? We should remind you that gone are the days when any business was hard to reach for their customers. Social mediums, particularly Instagram, have given all businesses the opportunity to become more human and personal for their customers or clients.
Put a face to your brand, share more candid and natural content that shows a human side of your brand to your consumers and helps them connect to you on a personal level.
02

. Reach More People 
Instagram measures about 1 billion users in a month and has been ranked the 6th most popular social media network in the world.
So imagine, you not using Instagram business and missing out on reaching all these active users on a monthly basis? Is it fair to your business? We think not. This alone should be a major reason for you to invest your time and effort in the Instagram business. 
03

. Get Set Up for Success
You don't have to be a household name like Pepsi or Adidas to succeed on Instagram. The algorithm is fair and makes sure that the most engaging brands are on top of newsfeeds all the time.
So, why not use Instagram to your advantage and get creative with images and campaigns that will help you stand out as a unique brand with a distinct personality? 
04

. Have the Competitive Edge 
Why use Instagram for competitive analysis? Instagram gives you clear and easy access to your competitors and what campaigns and ideas are working for them.
You can keep close tabs on these and reverse-engineer them to see if they can work for you. The comments and engagement rates can give you a clear idea of what your target audience does and doesn't like and you can adjust your strategy accordingly. 
05

. Get Creative
Images and videos are one of the most creative assets a brand can use to promote itself. Instagram allows you to get creative.
This is in part due to the fact that Instagram has a very varied audience that accepts almost all kinds of content out there. The medium is more forgiving in terms of outrageous creativity. So we suggest that if you have some out-of-the-box ideas, you should definitely take to Instagram and show them to the world. Who knows, you might get viral.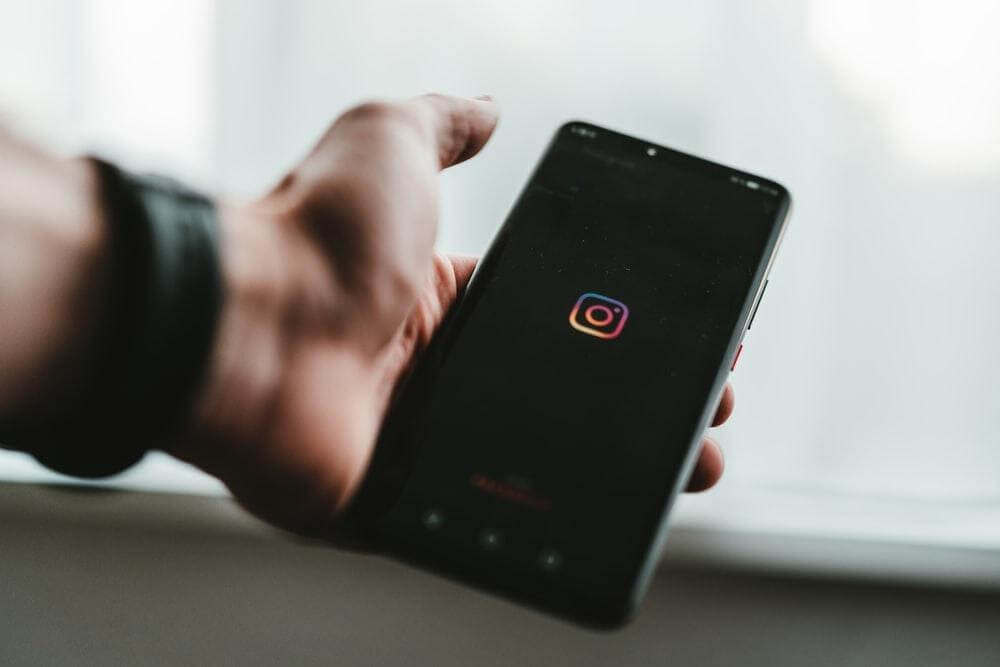 06

. Track Your Performance 
What is the point of using Instagram for business if you can't see what campaigns and content are working well for your business? Well, Instagram insight is an awesome feature that allows you to map out your progress.
You can have a clear view of what content or post has done better than others and what needs improvement. This will allow you to make significant changes to your strategy. 
07

. Use Stories to Be More Relateable 
Why is Instagram important for small businesses? Because it makes them more relatable. With the new stories feature launched on almost all social mediums, you have to opportunity to share your day-to-day operations with your audience and seem more human.
Customers want to know what goes into making your service and product the best in the market. Give them this opportunity to interact with your business more closely through stories. 
You can also use the newly launched reels feature to take advantage of the latest music and hashtag trends to get more relevant traffic to your business accounts including your website. 
08

. Reach Out To Customers Directly 
We have been putting extra emphasis on the fact that Instagram makes you more human and accessible to your audience in more than one way. There is no doubt that it also gives you direct access to your customers.
You can engage with them directly via live sessions and the comment section. It is a great opportunity for you to understand what they think and are saying about your brand in general. 
This feedback is valuable for your brand's outlook and will allow you to work on your products and services and alter them to your audience's needs.
There you have it. This is how using Instagram business can benefit your brand's overall recognition and lead generation if you commit to it seriously.
Believe us, once you start using the medium, you get exposed to more creativity and that allows you to experiment with new and better concepts. This entire process will help you see the benefits of Instagram for your small business.