The first smartphone was introduced 25 years ago. In those days not many people knew that they might need an expensive 18 oz IBM Simon. Things have changed dramatically since then.
If you interested to learn top technologies like Cloud computing, AI, data science etc? Then Intellipaat AWS certification training, AI and Data Science course is for you.
Nowadays, smartphones are an essential part of communication and data consumption. They've made the pace of our life incredibly flexible, so now we can complete many routines and vital tasks in combination with entertainment without a need to go somewhere.
The market looks quite distributed between giant corporations with such No.1 service as a YouTube app, for example.
Looks like they've already developed everything. That's why the question "What else people need" is more burning than ever before.
The market is quite satiated, so in this article, I and my Freepps.top team tried to answer this question through highlighting latest trends of mobile app design development, newest technologies for fast app development (because it must be fast or die), and tools to get started in app development.

Dominant 2019 App Development Trends
Branded Applications
This trend is not basically new. Companies always need convenient means to keep contact with their target audience.
Websites and landing pages used to be the most prevalent way for that purpose, but applications have proved to be much more user-friendly and intuitive over the past 2 years.
All due to the brighter user experience. That's why custom branded apps became a more juicy product, and this trend is going to lead app developing studious of any calibre in 2019 and further.
In fact, this realm is quite similar to the development of landing pages and other websites. An app is just a new advanced format of B2C communication and an uncomplicated profit source.
Payments and Commerce
According to Mordor Intelligence research, the size of the mobile payment market is going to reach a 2,732.89 billion overall transaction value milestone in 2023.
It means that it's time to hurry up. This year mobile transactions are going to outstrip EC (electronic commerce) due to the dramatic rise of smartphone dominance. These devices are endowed with faster payment technologies, such as NFC.
In addition to that, they're much smaller than tablets and laptops. If you don't believe in your success in a realm of the US payment apps development after Venmo, Square Cash, and others, then don't concentrate on the US market and take a global scope.
Who knows, maybe you can thrive in Africa or Asia! Try to find out what kind of service do people lack there and take a chance.
AI
Today we can see quite a lot of gadgets and software from sci-fi movies and books, such as Robo-cleaners, flat transparent screens, computerised thermostats, video calls on the go, and many more. Artificial Intelligence used to be the most astonishing and promising concept.
Today we can use Siri, Alexa, Google Assistant, and nearly dead Cortana. Sometimes they come in handy, but they all don't deserve the rank "Intelligence." Their features need significant improvements and expansion to avoid stagnation.
It's impossible to come up with an easy solution, but it has to be invented. Maybe, you are the one to do it. Check out the next trend for a full picture.
Internet of Things (IoT)
IoT is another sci-fi tale from the 80s that appears to be a reality. Smart home kits and various smart-software powered kettles, Robo-cleaners, and thermostats are affordable for any middle-class citizen.
This year you may gain profit in the development of such SmartWare and explore abilities of IoT to see how to unite it with mobile artificial intelligence.
Security and Clouds
4 trends from above can't develop without security. The more complicated mobile systems become, the more vulnerable they are. Average users and companies have strong data preservation concerns after the knockout 2018 Facebook-Cambridge Analytica scandal.
The whole industry of mobile apps showed to be weaker than it pretends to be. That's why users need new effective, trustworthy, and uncomplicated safety measures in their apps.
Cloud technologies are also not new for the market, but they are going to grow endlessly to support the development of IoT devices, less storage-taking software, and AI.
Fastest App Development Technologies of 2019
According to GitHub, the most used programming languages for major mobile app development platforms are C++, Swift, HTML5, Java, and PHP.
They proved to be effective and will remain leaders in the coming years, but 2019 has some new solutions, which look very promising. Take a look at the latest tools in mobile app development.
Flutter
Google developed its own SDK for cross-platform use. Due to iOS and Android code unification, it provides an incredibly flexible approach to app design.
In addition to that, it is based on an easy for understanding core language called DART supported by powerful Google plugin-library.
Kotlin
This Android language is not as well-scalable as DART, but it has a killer feature that shortens codes. This kit supports Java and allows you to translate complicated code threads into compact command combinations without loss of quality.
Time is still the most important source for any business, so you have to keep pace and learn faster ways of implementing ideas.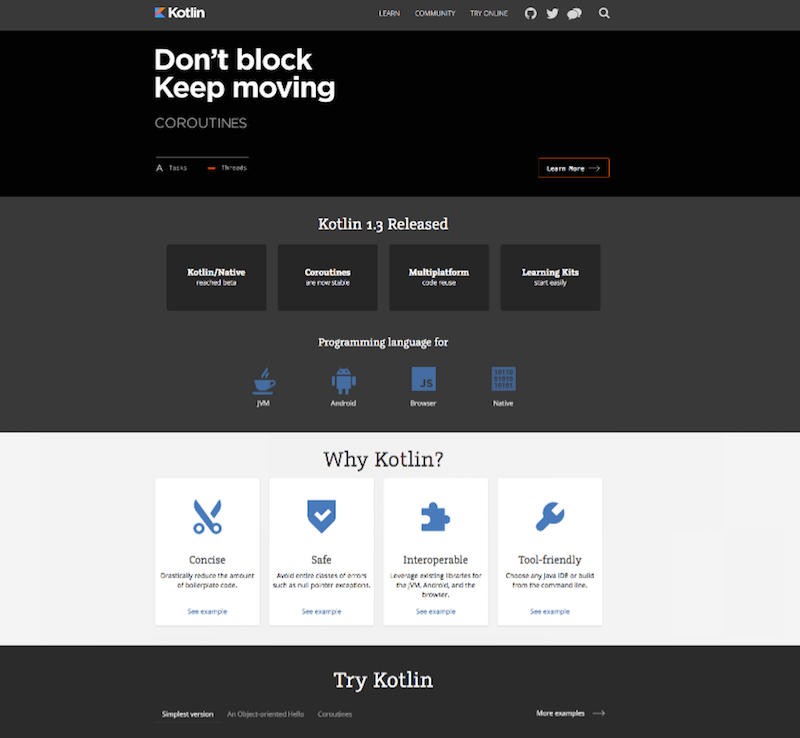 2019 App Developer Starter Pack
App development from scratch requires quite a lot of knowledge, but in 2019 it's much less complicated than ever before if you know about these tools:
Phone Gap
This cross-platform solution offers a powerful ecosphere for combined work with Java, HTML5, and CSS, as it translates them into a single language.
It provides access to all functional bundles of smartphones and tablets. However, it's not suitable for graphically-demanding creations. Built-in courses are comprehensive enough to give you an idea of Phone Gap workflow.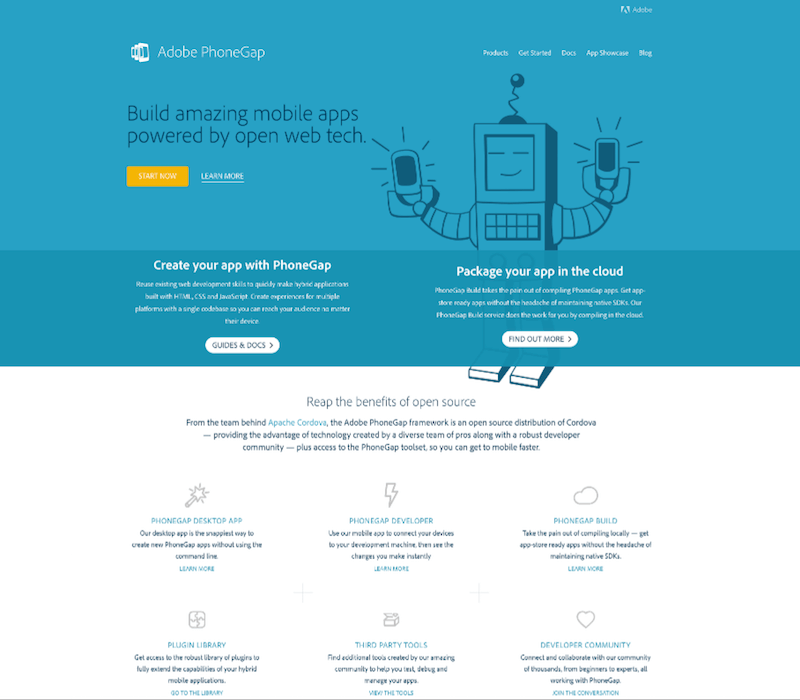 MoSync
This SDK is another open-source solution with a huge bunch of developing, testing, and launching tools. It is compatible with Java, PHP, Ruby, Python, and other spread programming languages for mobile app development combined with a convenient workspace for C++ coding.
Adobe XD
This app development kit by Adobe provides the freshest approach to mobile app development visual basic. In fact, it's the only piece of software that can help you visualize your application without any coding.
Just use its presets and smart elements with all necessary preferences to see how your app would look and feel.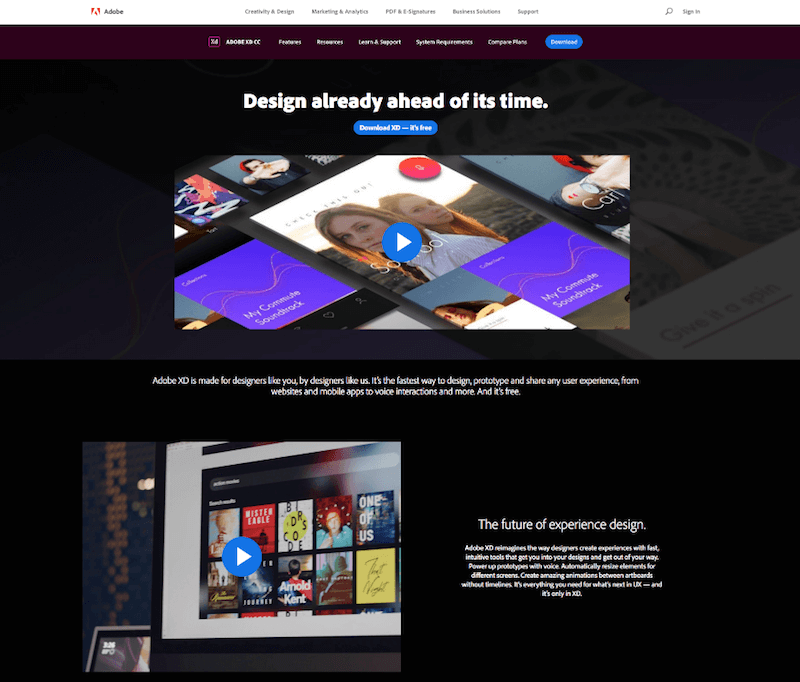 The Bottom Line
All in all, mobile app development growth rates are impressive, so the idea of becoming an app developer is very tempting. Revenues of single app owners may reach the skies, but the stagnation is perceptible. The overflowing market needs revolutionary unifying solutions.
Summary
This article is about top 2019 app development trends along with short reviews of fresh solutions for application design.
Even though we already have a variety of apps for nearly all occasions, they seem to lack security, unity, speed, and usability.