Nowadays, video content is a leader – people watch videos on YouTube, Instagram, TikTok. Many successful companies use short videos to promote their products and make the brand more attractive to potential customers.
So, you can record a video but how to make it more interesting? What is the best video editing software to turn your project into a masterpiece? In this article, we are going to introduce 7 of the best video editing software you can try to use.
Whether you want to post a video on your Facebook or Instagram page or promote your company online, it's easier to make it with the best video editor.
Of course, when you are selecting the best video editor, it's important to understand your needs. Some users can be fully satisfied with simple programs that do not require any experience when others may need certain features to create their amazing video content. Go ahead and view our top video editing software.    
Get the Best Video Editor for Your Project
Please feel free to read our review of the most popular and effective video editing software that will help you to fill your recorded video with many features like filters, accents, effects, and many else.
This is a great software for Windows and Mac users who may need some basic features like trimming, audio editing, and splicing as well as many others.
For beginners, this program may seem too advanced but it's a great video editor you can use to create woeful projects. This editor is available as a free option, and it contains more than 180 special effects to turn your video into a masterpiece.
It even supports 3D video to make interesting projects. Of course, for newbies in video editing, this program requires some time to learn the interface and understand its main functions.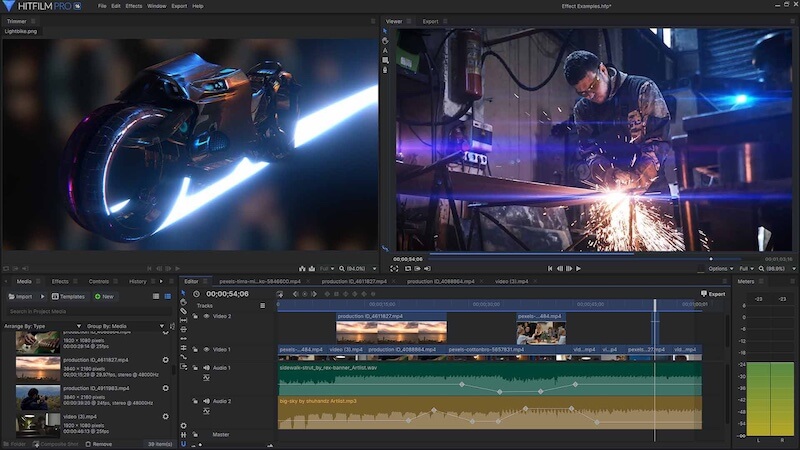 You can download this video editor for free and use it on Mac or Windows to create awesome video content. The program offers wonderful special effects, including reverse, slow motion, and many others.
You can choose from a bunch of stickers and animated titles to make your video more interesting for people. Change the color of your projects with special functions and give your projects a creative touch with Movavi!
This is a program with a simple and user-friendly interface understandable even to beginners. The free version includes tons of creative features to make your video cool!
Use this online video editor to create a video with interesting effects without wasting a pile of time. This program will be especially good if you are a publisher, marketer, or business owner who wants to create eye-catching and interesting video content.
The software has an intuitive interface understandable even for newbies in video editing. It has amazing features to turn your recorded video into a cool project that looks attractive to potential customers.
Even if you are an experienced user, this program can be useful to edit videos fast and simply. InVideo is recommended for making various video presentations to promote your brand or product.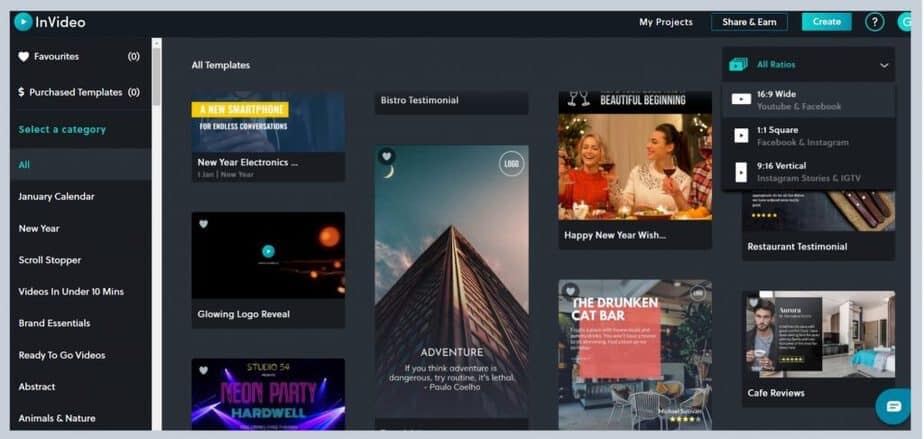 If you have a Mac computer and need to edit a video on it, you can do it easily using iMovie. This is a program understandable even for those people who have never edited a video before. Everything is very simple and quite fast. You can learn some basic functions and turn your video into attractive content.
With this editor, you can trim and split your video as well as work with audio content. This tool is free to use and has a bunch of interesting features. Its simple drag-and-drop interface allows editing various elements.
For advanced users, iMovie may seem a bit too simple and limited with its functions. Sometimes you need to wait until the program renders and imports your videos.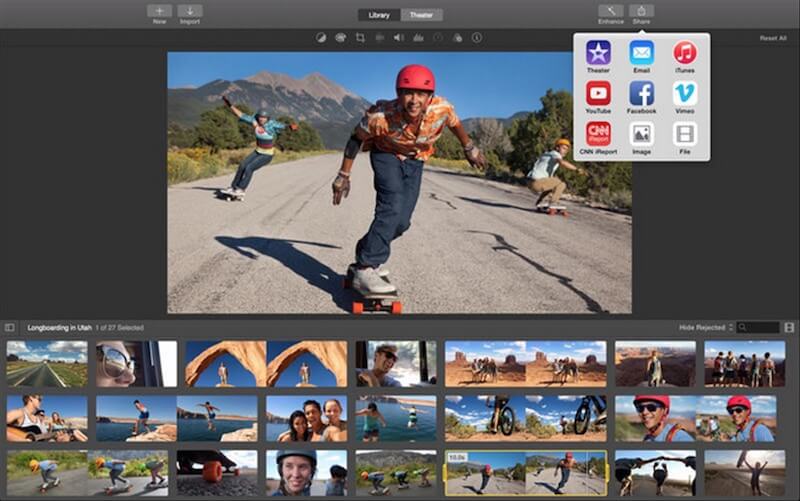 This is a great program to edit your videos on Windows. It has a free option that offers a huge number of features to correct colors and edit your videos. You can change the color of your video to match your company's image.
For beginners, this software has Instagram-like filters to make their videos look amazing. VSDC also includes various masks to hide, blur, or create various elements and effects in your projects.
The program offers a paid version that has more features compared to the free option. Keep in mind you can use this editor only on Windows.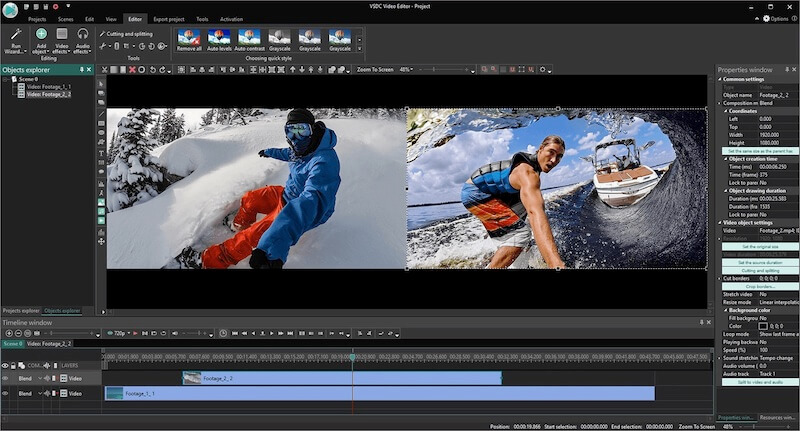 This is a free program that allows you to edit videos quickly on Windows. If you choose a free version, it offers only editing videos without doing anything with audio tracks except for deleting them.
With this software, you can easily cut, copy, and paste various fragments of your video, change the format, and create an individual file for the video stream.
The full version is paid, and it includes additional options for editing the audio recording. It also supports more types of video files. This is quite a simple and useful software even for beginners.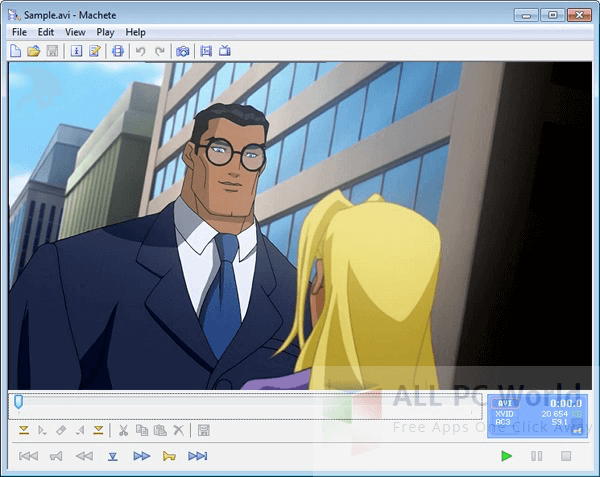 If you are taking your first steps in video editing, this program is what the doctor ordered! It has a simple and well-understandable interface and is perfect for those people who do not have solid experience in editing video content.
This software contains many effects and options to edit videos and supports 3D video editing. Of course, for more advanced users it may seem too simple and a bit boring. This program is ideal for beginners who want to create their video projects on Windows.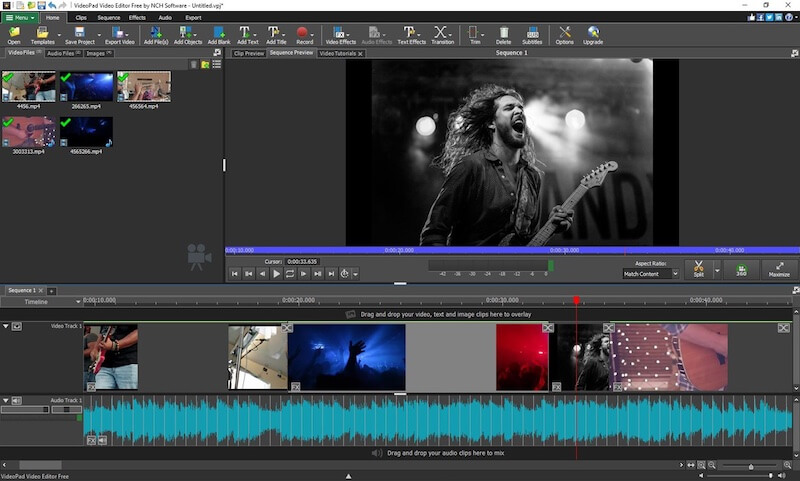 As you can see, there are many options to edit your videos. Whether you are a beginner or a professional user, you can choose reliable software that will help to turn all your ideas in life!
Before you start, you should consider your needs and define your goals to understand the level of software. Also, a good idea is to read reviews from real users who can provide you with useful information about various programs. We wish you good luck in creating wonderful video content!