Magento 2 is the latest eCommerce platform that's used by over 200,000 online business owners.
The reason why this platform is so attractive is that it has features for advanced marketing, catalog management, SEO marketing, and more.
It combines the content and functionality that your online business needs to meet its goals. If you've used the previous versions of Magento, then you're probably familiar with some of its features. 
Magento 2 is even better since it provides you with a user-friendly and scalable online store.
But you also need to take your eCommerce business to the next level. Here are some of the most important elements of the Magento 2 platform that are important for any business owner. 
1. Best-Selling Products
Your customers are interested in knowing the best-selling products in your online store. They immediately want to know what's new and what's popular. You should showcase your products on your homepage.
This can save your customers time from searching for products on your website. 
For example, the Shop by Brand extension can improve the online shopping experience for your customers.
The Shop by Brand extension provides your slider with featured brands and products that you can display on your homepage. This extension will help them make smarter buying decisions since they'll get the products they're actually shopping for rather than wasting time and money on the things they don't need.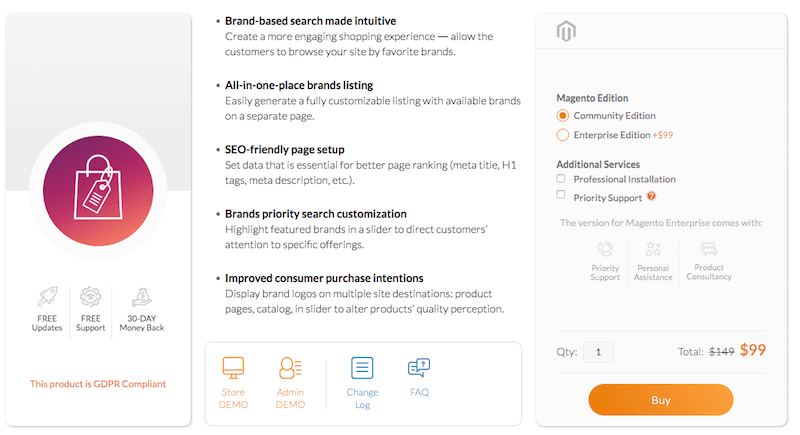 2. Mobile Responsiveness 
You want to make sure that your online store is a great experience for your mobile customers.
Fifty-five percent of customers purchase products and services from their mobile devices rather than desktop computers and laptops.
You'll want to make sure that your Magento store is as mobile-friendly as possible. This includes implementing a strategy that increases conversions.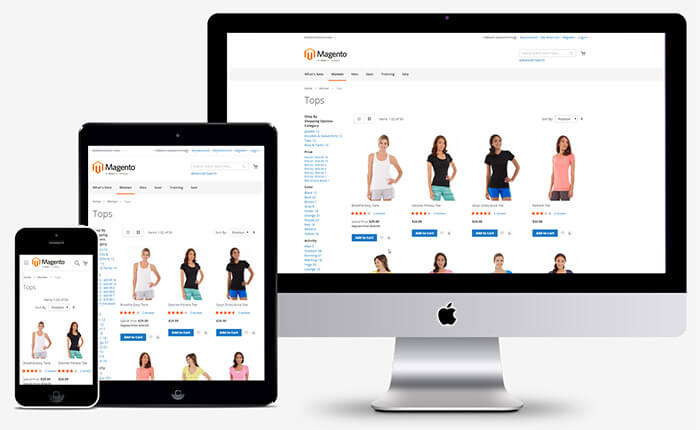 3. Calls to Action
Did you know that your top featured banner space is prime real estate? You may notice that sliders sometimes take up this space.
However, you don't want to feature three to five sliders just because everyone else is doing this. You want to create a clear call to action that promotes your product or business. 
You want to give your customers a reason to click. This can encourage customer loyalty and trust without filling that space with clickbait or irrelevant content.
This is a good time to enforce your mission statement. You can also focus on one action or category through this approach. 
4. Customer Names 
Every customer loves to be addressed by his or her name. This is why some of the top-selling salespeople can find a customer's need.
They introduce themselves and ask customers what their name is. Some of the best eCommerce platforms like Magento incorporate some form of personalization that makes their customers feel special and wanted. 
There are several reasons why you should include customer names on your website. First, it's easier to write a name rather than uploading a photo.
Second, most people are not bothered by sharing their first name. And lastly, it can make your customer feel better about themselves. 
5. Product Collections
Maybe you'll want to consider bundling products on your online store. You can bundle products by discounts, new arrivals, or seasonal items.
One advantage of product collections is that they rank well in search engines. But keep in mind that you'll have to replace or update them on a regular basis. 
This can help you attract new customers by targeting their interests. You should also consider including a list of recommended products that personalize the experience.
Most customers purchase products based on what other customers purchased. This is a good time to update your collection on what customers previously purchased. 
6. Easy Checkout Process
You can easily kill your business by not having a quick and easy checkout process. Sixty-seven percent of customers will leave your online store if the checkout is poorly designed or planned.
Strike a balance through building trust, increasing functionality, and offering usability. Some ways to make the checkout process easier includes featuring a checkout butting, display security banners, and making customer support accessible.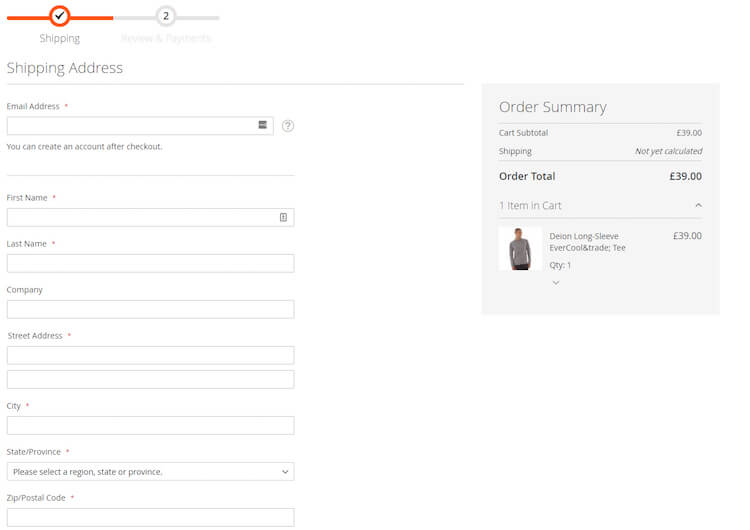 7. High-Quality Images
Your customers should get to know your design and product details. You'll want to feature your products from different angles and highlight the important features.
The images should show the back, front, and sides of your products. Maybe you could include images from former customers, some of which show the product from different angles or use them in real-world situations. 
8. Zoom Option
When it comes to your product images, you should include a zoom option. One of the biggest mistakes you could make in your eCommerce business does not include a zooming feature.
No customer wants to purchase a product without seeing the details. Customers tend to observe the details of an item even when shopping at a physical location. 
When they can see the details of the product, they can make a business decision and feel good about that choice. Therefore, your photos should be high-quality so that they don't blur when you're zooming in and out.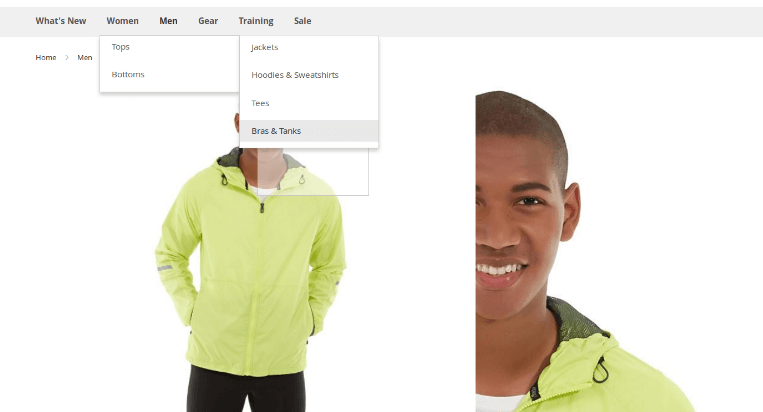 9. Shipping Details 
It's important to include delivery and shipping options at the front of your homepage. You can consider including those details on the header.
You should take special care when providing information on shipping costs based on geological locations. You should consider offering free delivery to entice more customers to your website. 
10. Guest Sign Ups
The complex and overwhelming registration forms can lead to abandoned shopping carts.
It's best to offer your customers the option to checkout as a guest rather than to join your website. This encourages new customers to quickly make a purchase. It also prevents them from leaving your website. 
This feature also allows you to hit your sales goal while giving your customers the option to checkout quickly as a guest. 
Final Word
Magento 2 comes with features that increase conversions and sales. The eCommerce industry is changing every day.
It's up to business owners to keep up with these trends to make their online stores fully functional. All of these features of the Magento 2 eCommerce platform can help you generate success. 
While they're not the only tweaks that you can make, they provide the bare minimum that you need.
You should ensure that your Magento site is focused on your customers and is accessible across all devices.
Don't forget to set conversion goals and do user testing to take note of your website is responding to these changes.