HostGator discount deal, upto 60% OFF for the newbie users who are looking for an affordable and quality hosting option for their site.
Note: You will find the details of the discount coupon at the end of the article.
If you own a website, you probably have heard about HostGator. It is one of the largest and most popular hosting companies in the World.
They have been active since 2002, and with nearly one and a half-decade in the industry, one can't ignore their strong foothold.
But with that being said, you should not pick a hosting service based on its "time in the industry." Instead, you should go for the hosting service which provides the most useful services, and the ones that deliver a bang for your buck.
There are many web hosting services in the market, and it is your duty as a responsible customer to pick the one that delivers the most value for your money.
With that in mind, we have prepared a comprehensive review of everything HostGator brings to the table.
This should give you a clear idea of whether or not hosting services for the bipedal alligator is what your business requires.
So without further ado, let's start our review of HostGator Hosting:
HostGator Discount Table Of Content
---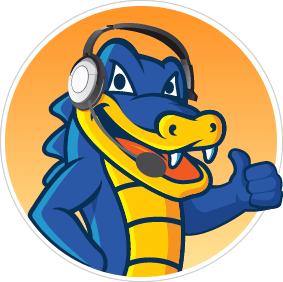 HostGator: Pros and Cons
Before we delve into the all the bells & whistles of what HostGator was to offer, let's take a quick look at everything the hosting services get right, alongside the things it could have done better.
Pros:
Cons:
HostGator: Hosting Plans & Features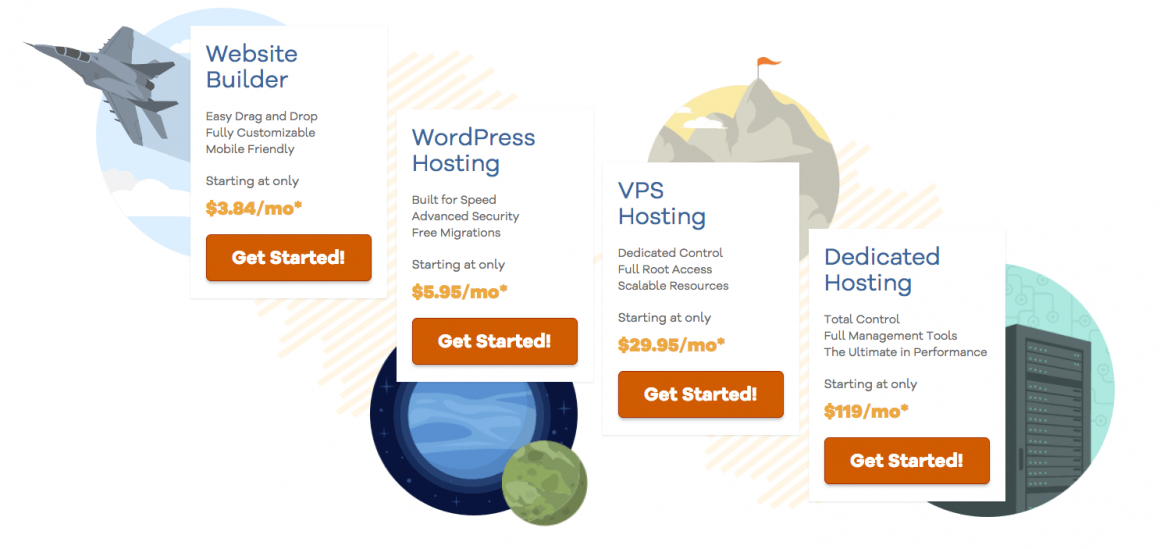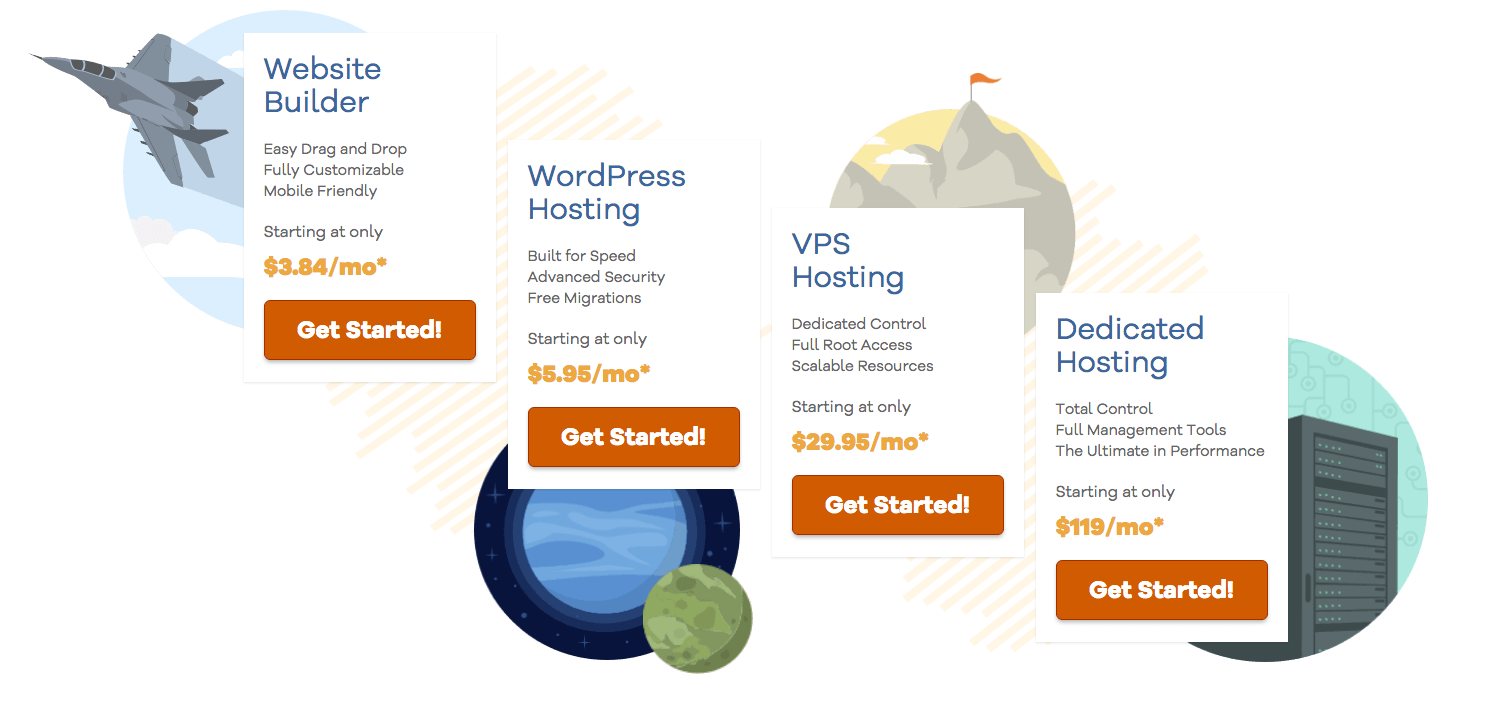 Now, let's talk about the different hosting plans offered by HostGator.
The hosting service offers a wide range of hosting plans starting from the very popular shared hosting plans, to cloud hostings, and even dedicated hostings.
They even have a special hosting option for WordPress users.
Here we have arranged a brief overview of what to expect from each of the different types of hosting, and an estimation of how much they will cost.
HostGator: Shared Web Hosting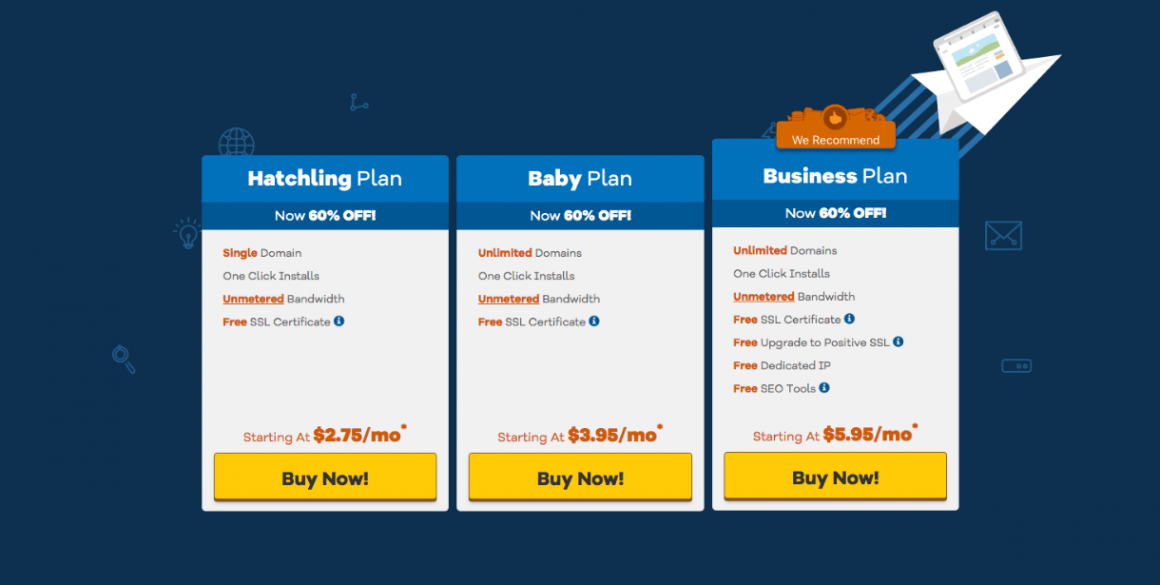 With shared hosting, as you might already know, the resource of a single server is "shared" amongst multiple websites. This makes shared hosting one of the cheapest options to get your site online.
With HostGator, shared hosting plans start at $2.73/month with their Hatchling Plan. The price can rise up to $5.23/month if you go with their top tier Business Plan.
When it comes to shared hosting providers, HostGator is one of the top preferred options. In fact, I created my first website using the shared hosting plan of HostGator.
All the plans feature unmetered bandwidth along with free SSL Certificate. By making the upgrades you get support for unlimited domain names, and a bunch of tools to better run your website.
HostGator: Dedicated Web Hosting
If you don't want to share your server's resources with anyone else, then Dedicated Web Hosting solutions would be the way to go.
These are much more expensive, but you will get complete control over a dedicated server.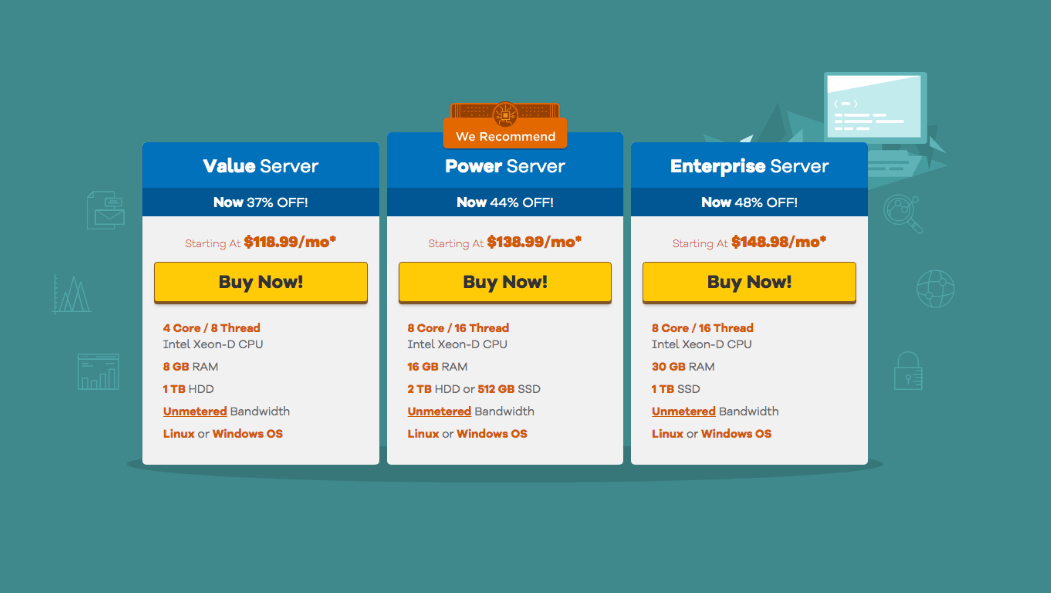 Depending on which plan you are on, the performance of the server will vary. With the base $118/month plan, you will get access to an Intel Xeon-D CPU paired with 8GB of RAM and 1TB HHD.
You can choose to install Linux or Windows as the server OS. Bandwidth will be Unmetered, as expected.
To aid with cybersecurity, the servers are equipped with DDOS protection and IP-based firewall.
If you go with Linux, then you will get access to cPanel and WHM to help with managing your server.
Windows users will get the Plesk control panel and WebMatrix to create and manage the website.
HostGator: VPS Web Hosting
VPS or Virtual Private Server is essentially a virtualized hosting environment used to mimic a dedicated server.
You are still sharing a single server amongst multiple users, but here, you get access to virtualized server all to yourself.
This gives you a great deal of control, which is not possible with Shared Web Hosting.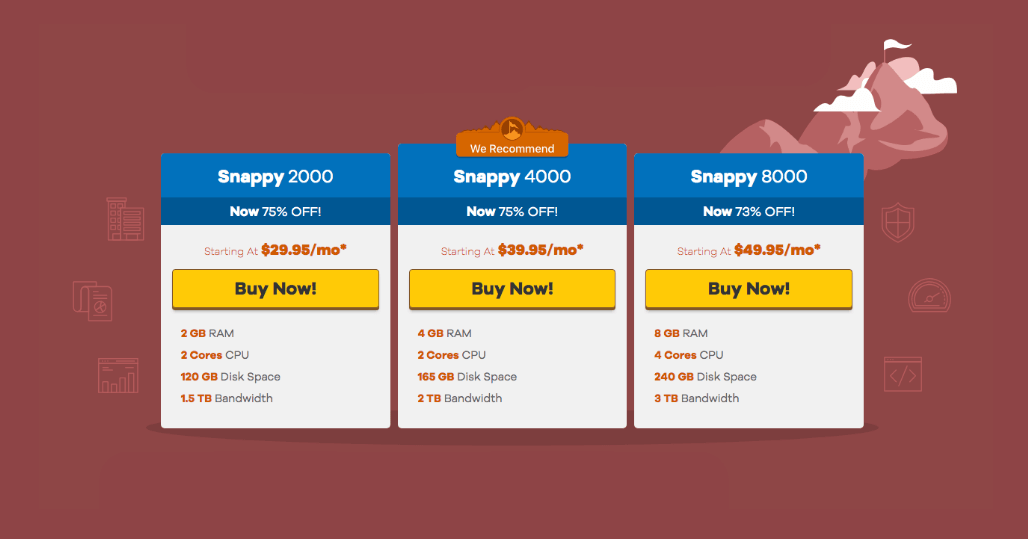 Plans for VPS Web Hosting with HostGator starts at $29.95, which is approx. 1/4th the cost of a Dedicated Hosting.
The base plan "Snappy 2000" will fetch you around 2GB of RAM on a 2 Core CPU with 120 GB of disk space, and 1.5TB bandwidth.
To access more resources, you can upgrade to "Snappy 4000" or even higher to their top-tier "Snappy 8000" plan which starts at $49.95. Here you will get access to 8GB of RAM, 4 Cores CPU, 240GB disk space, and 3TB bandwidth.
The best thing about these plans is that they are easily scalable. If you are finding the allocated resources a bit limiting, you can add more resources with a click of a button.
HostGator: Cloud Web Hosting
With cloud hosting, there are multiple cloud servers in a cluster and the hosting resources of every website are replicated and distributed across all the servers.
This makes Cloud hosting extremely reliable and known for its high scalability potential.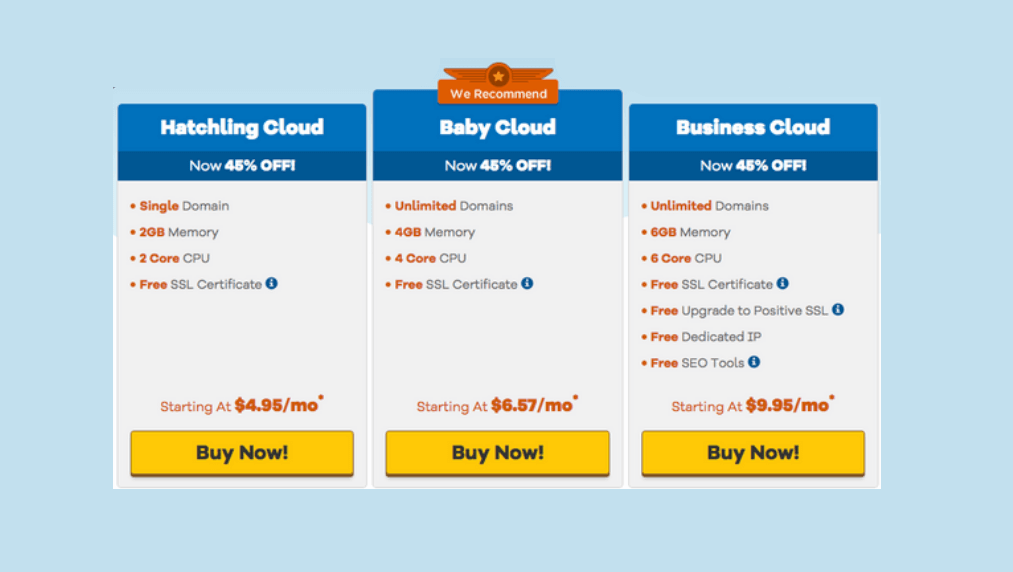 With HostGator, you can purchase a cloud hosting server at a low of $4.95/month with the bae Hatchling Cloud plan.
Here you will get permission to host a single domain on a 2-core CPU with 2GB of RAM as resources.
But you can easily scale that to their premier $6.28/month plan which boasts the CPU core count to 6 Cores and gives you 6GB of RAM.
Depending on what you need, plenty more features can be added on top.
As you can see, the pricing is a bit more than that with shared hosting.
If your budget allows for it, you should definitely make a jump to Cloud hosting, especially if you notice that your site is facing frequent traffic spikes.
HostGator: WordPress Web Hosting
All the different hosting plans we mentioned above can be used to help install WordPress CMS on the server.
But there is also a dedicated plan which offers a managed WordPress hosting service if you need it.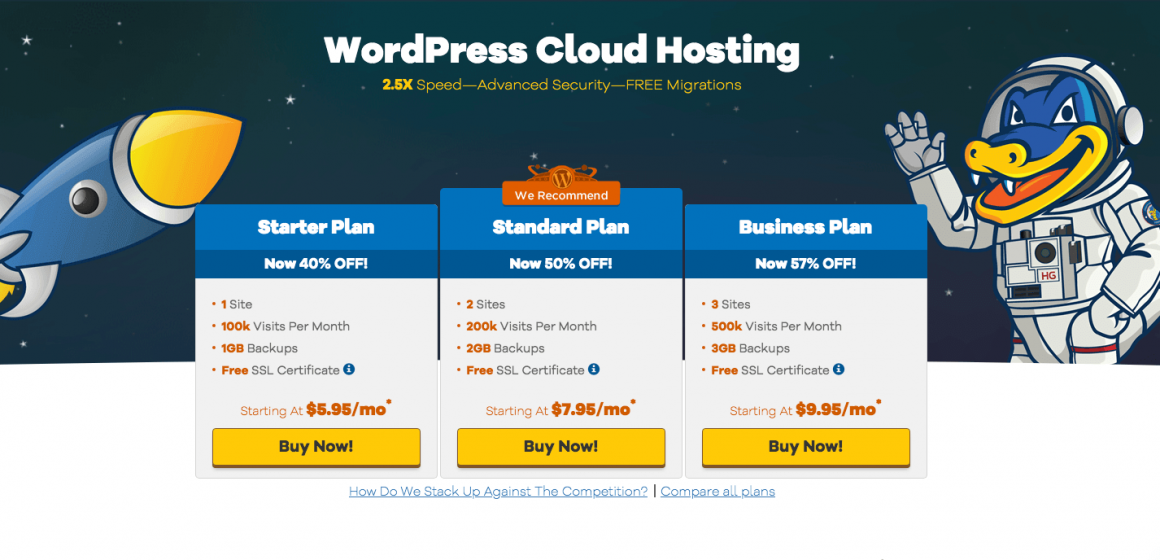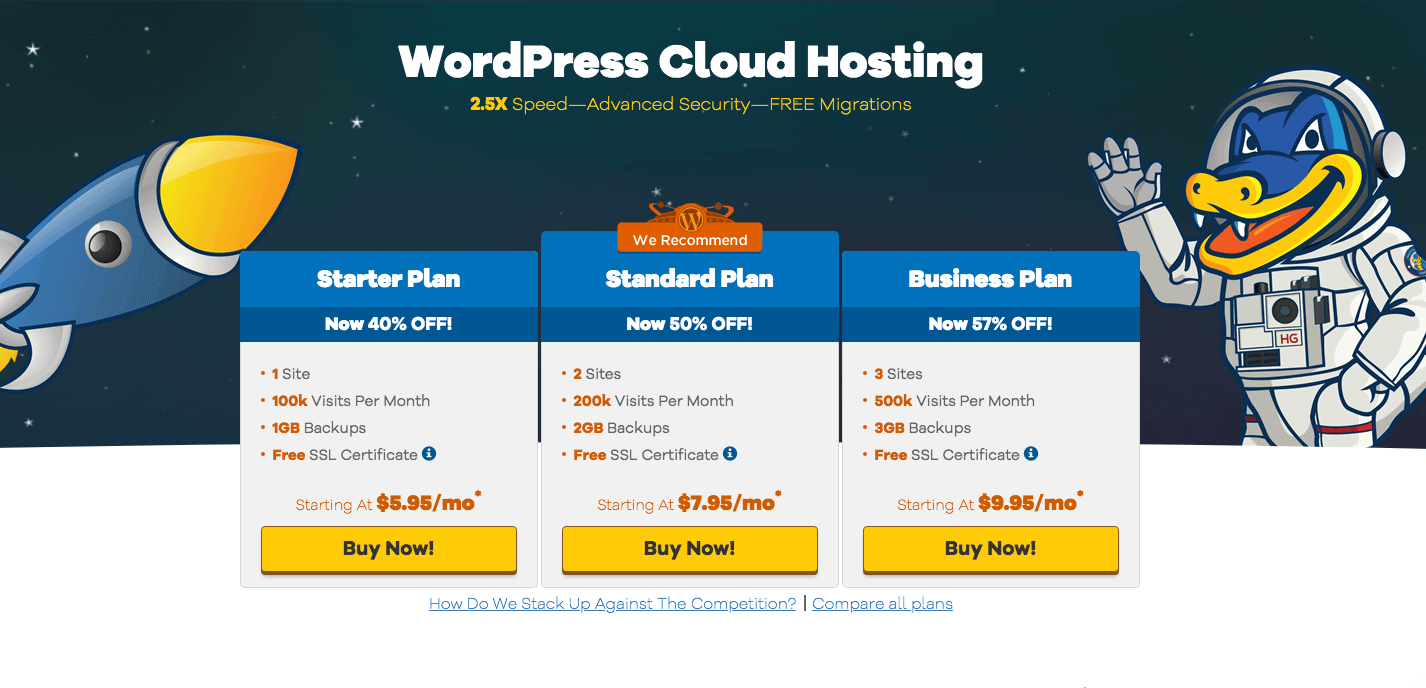 You will get three different price tiers as shown above. With the Starter plan which starts at $5.95/month, you get support for a single website with a limit of up to 100k visitors per month.
As you upgrade to the costlier plans, you get support for more websites and an upper limit of 500k visitors per month.
The WordPress Web Hosting plans help improve your WordPress website's load times by over 2.5 times. This is thanks to the use of cloud architecture, CDN, and multiple cache layering.
It also features its own refined control panel, which strips away all the complicating options associated with traditional web hosting.
The plan also offers many cybersecurity tools which will keep your site safe from all the common WordPress security threats.
But the best of all functionality here would be the one-click scalable option which will help you handle traffic spikes if and when it is necessary.
HostGator: Setting up a HostGator Hosted Site
One of the things that you might dislike about HostGator's hosting service, is their cumbersome UI. It is not very user-friendly.
But to make up for that, the company sends a getting-started email with all relevant links to help you get started with creating a website.
Once you login to the HostGator backend, you will see the Billing Login link at the top.
This will take you to the Customer Portal where you will be able to see all account details like payment info, your current plan, and option to buy add-ons.
This is also the place where you will notice the Hosting Tab which will take you to the control panel.
The HostGator control panel is filled with tools to help you with site-building, applications, website statistics, and much more.
HostGator even offers their own website builder equipped with drag and drop functionalities to help you get your site up and running in a jiffy.
Although it is a free website builder, it is equipped with tools to help you build slideshows, contact forms, social media links, and much more.
Through the cPanel, you have the option to install WordPress, as well as other CMS like Drupal, Joomla, Mambo, and much more.
You will also get a File Manager which will help you manually upload files to the server as an alternative means of creating a website. It is like an FTP client, but with a built-in HTML editor.
HostGator: E-Commerce Tools
Apart from all the prementioned tools that are offered with every HostGator hostings, you also get access to Mojo Marketplace.
This can prove to be extremely helpful as you try to set up your own e-commerce website.
To add on top, the hosting service also supports integration with email marketing tools like DaDa Mail.
The service starts at a basic price of $34.95 per year and will help you send email newsletters to your subscribers, and help you to stay in touch.
There are also support for different e-commerce packages like phpCOIN, Sugar CRM, ZenCart, and even the popular Magento.
The latter can help you create fully functional online stores with a drag and drop interface which is super easy to use.
HostGator: Excellent Uptime Results
One of HostGator's notable challenges has to be their promise of 99.99% uptime. If you find that your servers have been down for any time more than this, then the company will compensate you with one month worth of free credit to your account.
HostGator: Quality Customer Service
Customer Service is a must for any online service, especially for web hosting. If you are a beginner into the world of web hosting, you will be flooded with different queries as you go about building your website.
As for more advanced users, they too need assistance when their server starts to malfunction, or if they are facing issues.
And in both these cases – Quality Customer services makes all the difference.
Luckily, HostGator has one of the best Customer Service in the entire industry.
Not only do they offer live chat assistance along with email support, but there is also an allocation for 24/7 phone chat as well.
The support portal is also easily available directly from the hosting dashboard.
Here you will also find a collection of nearly 700 articles and over 500 videos, covering all the FAQs involving HostGator hostings.
And if that doesn't answer your problem, then an expert customer care representative is waiting to help, all the time.
Furthermore, if you are still not satisfied and your issue is still not resolved, then there is an option which allows you to get in touch with Adam Farrar, the CEO of HostGator.
How many companies can claim to have their CEO so readily available to heed the calls of their valued customers?
HostGator: Money-Back Guarantee
After using all these features, and being helped by their expert customer support, if you are still not satisfied with the service provided by HostGator, then you are free to avail their 45-day money-back guarantee.
While most companies give you a 30-day money-back guarantee offer, HostGator is a bit more generous, and give you around two weeks of extra time to try out all the nice features they have included in their hosting.
If you are still not satisfied, then you are free to cancel, and get all your money will be refunded.
Get Upto 60% Discount on HostGator Products
The most important part of the article, the discount. With our coupon code, you will get a discount upto 60% depending on the product you select.
Now, the question is how to avail the discount?
Well, it is simple and easy. Just following this process to get the discount.
Step No.1
Go to the HostGator site by using the link below in the article (important). Once you land on the site, select the plan you want to go for.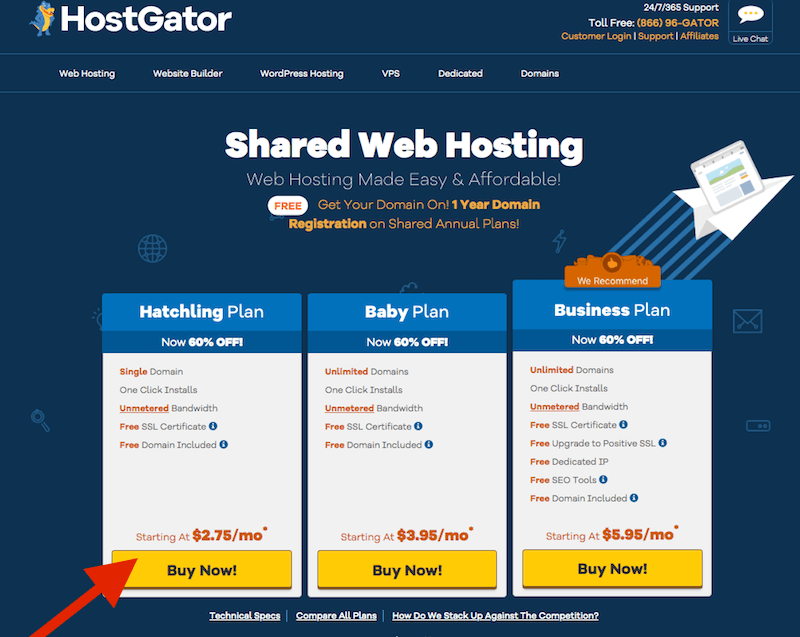 Step No.2
In the next step, you can select the domain name for your business, if you already have a domain name that you wish to use, you can select the option and proceed.
Select the billing cycle. For example, you can go for a yearly plan or even for 36 months.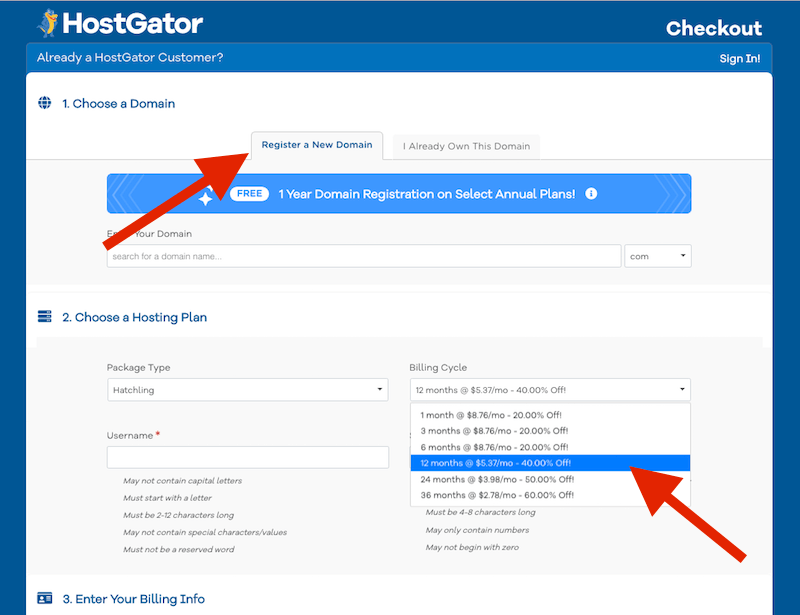 Step No.3
Now, scroll down the page and you will see the option to enter the coupon code. You need to enter our coupon code "BEGINDOT" (write as it is, all caps) to avail the discount.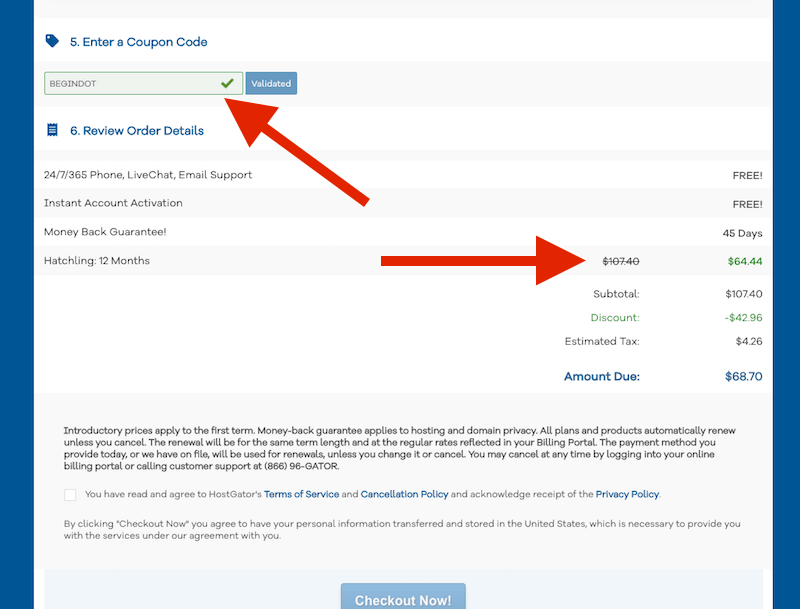 HostGator: Is It for You?
HostGator currently has over 2 million users. The statistic alone should vouch for the quality in their service.
Furthermore, with the variety of hosting options for different pricing categories, you will surely find something that fits your needs as well as your budget.
But with that being said, it is worth mentioning that people who are new to web hosting, and are creating their first website, will find HostGator to be much more appealing.
Get HostGator Hosting Today
One of the most popular and experienced team to host your site.
If you find the article useful, don't forget to share it with your friends.
Don't forget to use our coupon code "BEGINDOT" to get upto 60% discount
Also Read: