A career in UX/UI design is overgrowing. More and more companies are now focusing on UX/UI, as users are now beginning to value usability over eye-catching interfaces.
However, there still aren't enough people with skills in this field. It is, therefore, the right time for all budding artists out there to take the first step towards a successful career building helpful software that brings customers back to your brand.
So let's look into how anyone can kick start their careers in UI/UX designing!
Let's try to understand what we mean by User Experience (UX) design! We know that website designs look different based on their technology, but what's common between them?
How can anyone distinguish between an application for a mobile phone and an application meant for tablet devices? Why are designers creating different layouts for all these platforms even if they have the same operating system?
The answer to this is- User experience. The best UI/UX designs play with user expectations. They understand what users want on their website or app and what they would love to see on their site or application based on the platform.
This understanding helps them create beautiful yet functional visuals that engage more customers, helping your brand grow better than ever before!
Key steps to start your career in UX/UI
Due to high market demand, you can kickstart your career in this field and land a good-paying job. Below are essential steps to consider that will make your career path easier and fast:
01

. Understand the UX process and methodology in detail:
You should know the exact process that senior UX designers use to create a UI. You can either learn this by working under an experienced designer or taking online courses in UX/UI design.
UX Bootcamp by Springboard is a good place to start. Here, you will get complete guidance to become a UX designer along with a job guarantee.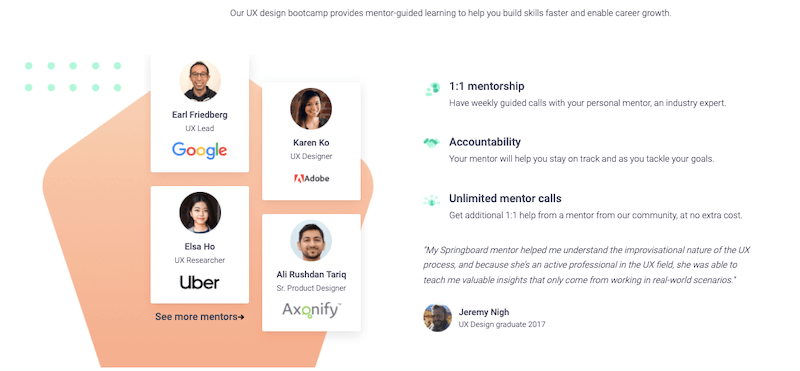 You should be familiar with the trends in UX/UI design by exploring websites and applications available on all platforms.
You can choose some of your favorites or try new tools daily to understand how different developers have used good designs to create something useful, beautiful, and engaging! It's essential to explore this domain as much as possible to learn other design processes.
Once you're familiar with this process, create wireframes of mobile applications and websites by recreating the designs you like. You can use online tools for wireframing or draw your plans on paper before converting them into digital formats.
02

. Attend UX research conferences to explore new concepts:
Once you're familiar with the design process, attend UX conferences to learn about the latest updates in this field. You can also meet companies looking for individuals with expertise in this field during these events.
Any designer needs to understand the current UI trends. For example, explore different websites and applications to understand how color schemes or navigation bars have changed recently. In addition, you can explore Android and iOS apps to see how they have evolved.
Attending UX research conferences will give you access to developers who are currently working on the latest concepts.
Attend these events to know what's trending in this industry! To gain an edge in your career, you need to stand apart by learning and implementing the new design and UX trends on the platforms you will build.
03

. Learn the technical aspects of UX/UI designing:
If you want to keep yourself updated with all the latest developments in this industry, you need to learn about the technicalities involved in this field.
However, you don't need to know all the available software or online platforms. Instead, start mastering any UX/UI platform with higher market demand. 
In addition, there are a lot of UX/UI designers who keep publishing content about the latest information, updates, and trends in this industry.
So you may choose to follow some famous names to make yourself aware! 
You can build a solid network by reading articles written by professionals who have been working in this field for years. Then, follow these authors on social media platforms such as Twitter or LinkedIn.
These publications can prove very useful when searching for your first job.
04

. Master at least one UI/UX software:
Once you have explored enough UX/UI design, choose one tool that would best help you create wireframes or even advanced designs.
You can be an Adobe Photoshop or Sketch expert to convert your ideas into visuals. Familiarizing yourself with popular tools will give you an edge over newbie designers. Knowing software and its advanced features is crucial for any beginner in this field.
Several tools are available, including Adobe Photoshop, Adobe Illustrator, Flinto, InVision, MarvelApp, and many others. Begin with any that you find comfortable.
The best part is that you will find detailed documentation and a robust online community behind these tools to help you out whenever needed.
You can also start a blog that focuses on UX design. You can share your designs as articles or tutorials that other designers would love to read and learn from. In this way, you will showcase your expertise in this field and can even recommend yourself for jobs!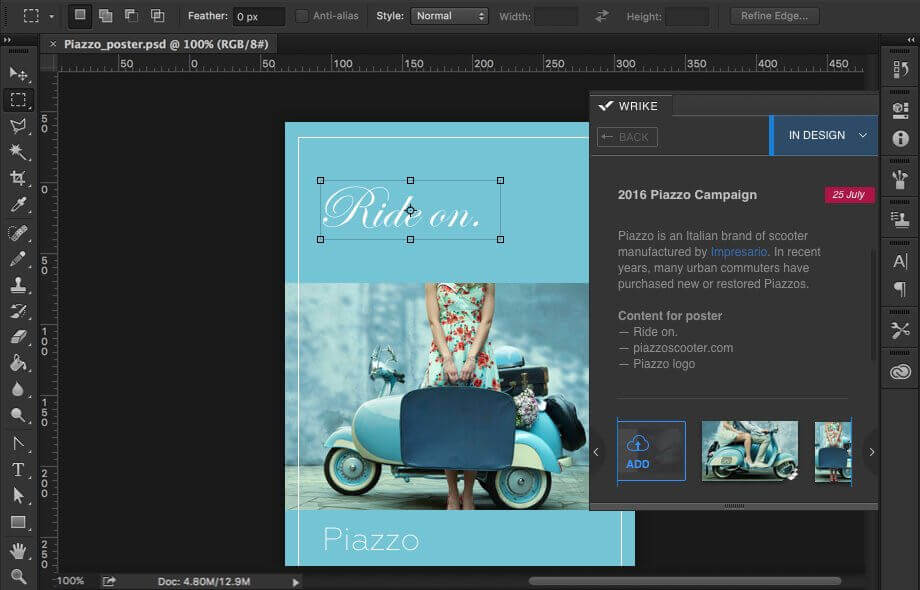 05

. Start building your portfolio:
Once you have explored all the concepts in detail and mastered a tool, start building your portfolio. You can use case studies to demonstrate using user feedback to design valuable and engaging products.
Your portfolio should show examples of different projects in this field along with their wireframes.
In addition, you can also take up online courses to gain expertise over time. These courses are available for every level of designers- beginners, experienced individuals looking to switch careers, or veterans who want to refresh their knowledge base!
Once you learn about best practices or the latest trends by taking these online courses, it will be easier for you to start a successful career in this domain.
Take on small gigs to gain experience handling projects that will help you enhance your career. In addition, you can take on small gigs from local companies to start understanding this domain at a deeper level.
06

. Apply for an internship & focus on learning:
You can attend a UX/UI internship to help you understand this field in detail. Internships are available for short and long-term stints, with some projects lasting a few days while others are going on for months!
It is not something college graduates should only do; it's also open to professionals who want to switch careers or individuals looking to enhance their expertise.
Once you're familiar with the concepts involved, start exploring your career options. Any designer needs to take up an internship before applying for different jobs. It will give them an edge over other applicants who have experience working under another person.
In addition, you should start building relationships with companies during these internships so they can hire you once your term ends.
Wrapping up!
UX/UI designers play an essential role in the way people interact with products and websites. If you're interested in exploring this field, now is the right time to start a career as it will enable you to apply your skills across many different domains.
It's also an excellent opportunity for those who haven't considered this field earlier! You can start by taking online courses or an internship in this domain.
Then, explore your career options once you're familiar with design basics and start working on various projects according to your interests!