Are you looking for the best Yesbackpage alternatives for posting classified ads? We have listed some of the top alternatives here.
We have made an assumption that you are probably searching for a platform to post a classified ad and it has to be the best Yes Backpage alternative. 
Yesbackpage does a pretty well job providing all the services and functions that once Backpage used to provide. The only drawback of this website is that it is only available in the United States and Canada.
We have listed alternatives that work like Backpage and some of them might even outplay it. We hope these platforms help you earn a handful of money.  
Craigslist was set up in 1995 in San Francisco and we didn't have a tiny bit of hesitation while deciding it as the best Alternative for Yes Backpage.
Even the numbers back that up as the monthly visitors on this site are around 55 million. 
Craigslist is not just limited to the US as it has expanded its services to 70 countries. Overall, it is a classified advertisement website that lists categories such as:
Jobs
Housing
Community services
Apartments
Items for sale
Earlier, it used to run ads but due to certain regularities, this service was closed. Posting for service is really easy as you just have to create an account.
Moreover, you can access Craigslist from a mobile app. In a nutshell, it is the best digital platform for free advertisement on major topics.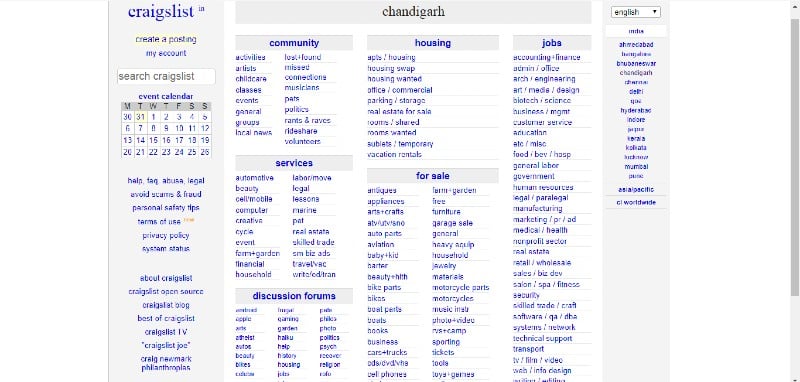 We can't argue against the number of users present on Facebook. If you are a Facebook user, you would be already familiar with the Facebook Marketplace.
Facebook sets up this marketplace for not only the individuals but also for businesses so that buyers can easily have an effective relationship between a buyer and a seller.
On top of that, Facebook doesn't charge anything for a listing of a product or service. 
Facebook has identified three types of businesses that can sell their inventory on this platform i.e. vehicles, retail and e-commerce, and property.
With the ever-increasing user base, you can take maximum benefits from this platform.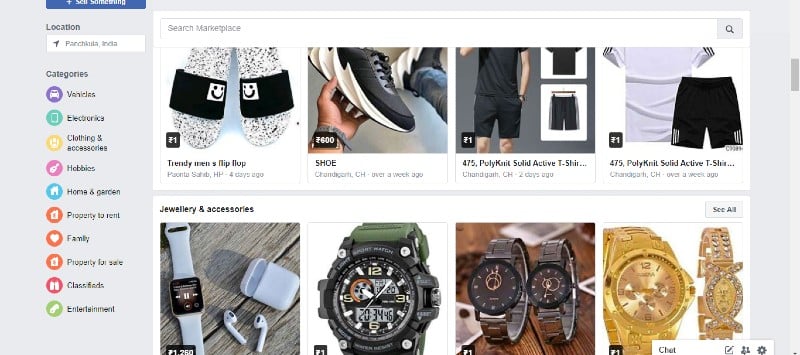 In the business for more than 20 years, Gumtree has made a name for itself in the classified platform and deserves to be recognized as a top alternative for yesbackpage.
In 2005, it was occupied by eBay and has expanded its market to Germany, Italy, Australia, and the US. Not to mention the success of the UK. 
List of all the classifieds Gumtree deals in:
Motors
For Sale (everyday items)
Property
Jobs
Services
Community
Pets
Gumtree does not provide personal ads to its users but its easy interface and display setting are probably the best ones out there.
Via Gumtree, you can connect with people who are looking for accommodation or employment opportunities.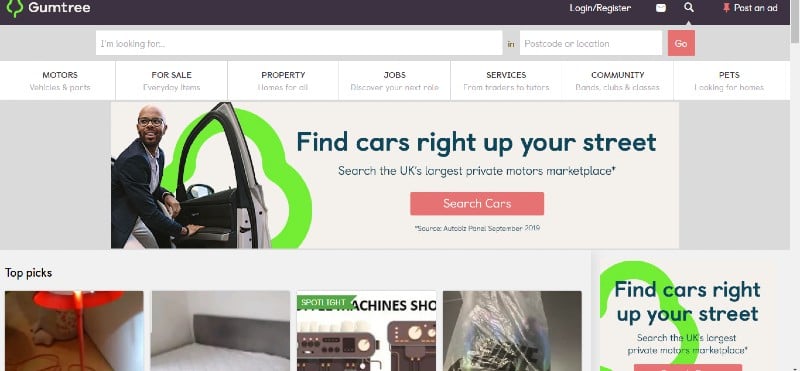 "Simplicity has its own perks" and we couldn't agree less to this statement when we talk about Classified Ads as one of the alternatives to Yes Backpage. Its easy-to-use interface has gained more than 3 million users.
If we talk about all the categories that Classified Ads deals with, here is the list:
Vehicles
Services
For Rent
Real Estate
Community
Jobs
Pets
Personal
Items for sale
And every single category has subcategories that make your work easier. With this platform, you can post an ad for your product for free.
For buyers, you just have to search for the desired item in the search bar and Classified Ads will bring you the best options. The additional service of casual dating makes it unique as compared to its competitors.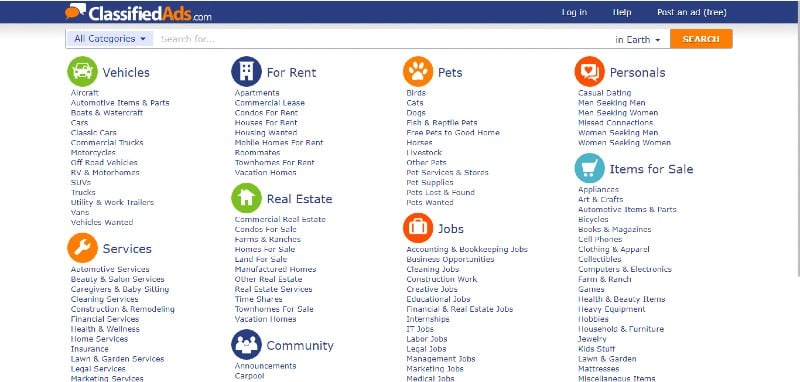 If you trust classified platforms that already have built their reputation worldwide, Locanto is perfect for you as it is available in more than 55 countries. Launched in 2006, it has a lot of active user base.
As far as the classified fields are concerned, Locanto deals in the following:
Classes
Community
Events
For sale
Jobs
Personal
Real Estate
Services
Vehicles
Moreover, Locanto is available as a mobile app too for both android and iOS. Just like Classified Ads, Locanto also allows its users to post free ads for their products and services.
Posting your product is really easy on this platform and you need to signup in order to avail of its services.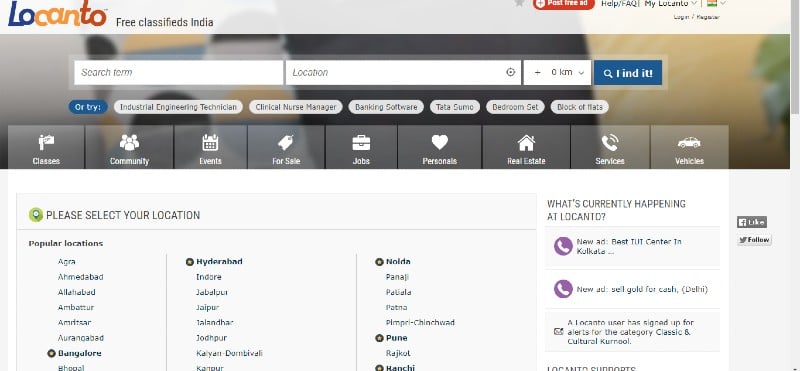 If you are not already familiar with OLX, it is one of the world's largest online marketplace that was founded in 2006.
It, currently, operates in more than 40 countries with a figure of 200 million monthly active users. 
OLX deals in 7 categories:
Cars
Motorcycles
Mobile Phones
Houses for Sale
Commercial Vehicles
Houses for Rent
OLX serves you via its app too. It is extremely easy to post a listing for your product on this platform. Moreover, the posting of an ad on this platform is absolutely free.
OLX does its best to provide a common platform to buyers and sellers. In order to get your listings on this platform, you have to sign up.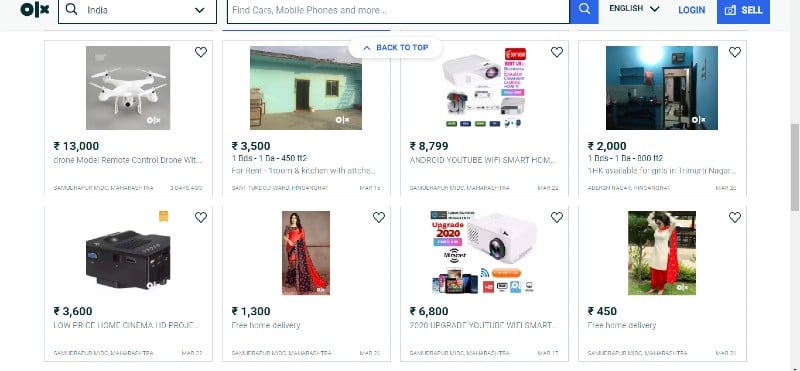 Classified listing is made fun and interesting by 5Miles and we aren't even bragging enough about it. 5Miles is available in selected countries, so make sure that it is applicable to your country.
5Miles deal with more than 10 categories, we list some of them:
Electronics
Art & Collectives
Sports
Housing
Jobs
Community
All the categories are divided into subcategories to ease the process of listing. As a mobile app, it is available for both Android and iOS.
Skipping through the photos on this platform makes browsing easier. Listing of products is absolutely free, you just have to sign up on the website. 
To make the listings even more interesting, sellers can add voice notes that describe the qualities of the product or service.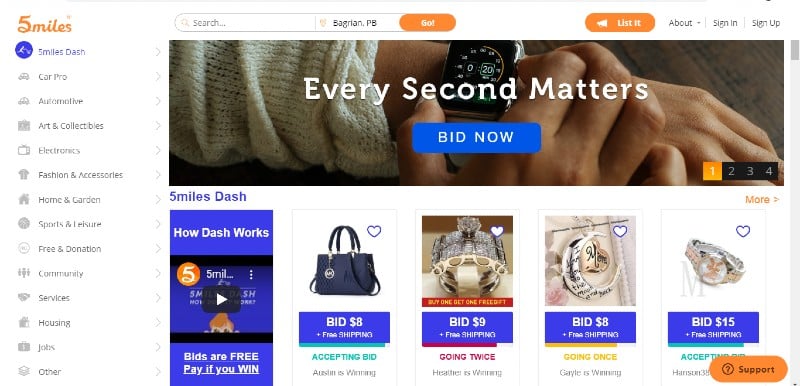 In the business for more than 20 years, Geebo is limited to only the United States.
It is one of the simplest classified listing websites to use. You can post your service and product for free on this platform.
Geebo deals in the following categories and just like its competitors the categories are further divided into subcategories:
Merchandise
Vehicles
Construction Equipment
Employment
Services
Real Estate
Rentals
With Geebo, you can't use personal ads as they were banned due to certain reasons. It has a huge user base that can be used to promote your products.
Moreover, Geebo provides you information about the scams and shams. The user-interface is soothing to the eyes and you won't face any difficulty while setting up your listing.  
Talk about another simple alternative of Yesbackpage, Bedpage was founded in 2017 in the US. If we talk about the user base, this platform generates more than 3 million users per month.
Bedpage is known for its authenticity as every advertisement is checked and verified before it is published. Bedpage deals with the following categories:
Automotive
Community
Jobs
Musicians
Real Estate
Rentals
Services
Bedpage does best to cover all the major categories of listing items. As compared to its competitors, it provides 24-hour chat support.
You can sign up with your Google account in order to post ads on this platform. The user-interface is decent and as a business, you are allowed to post free ads.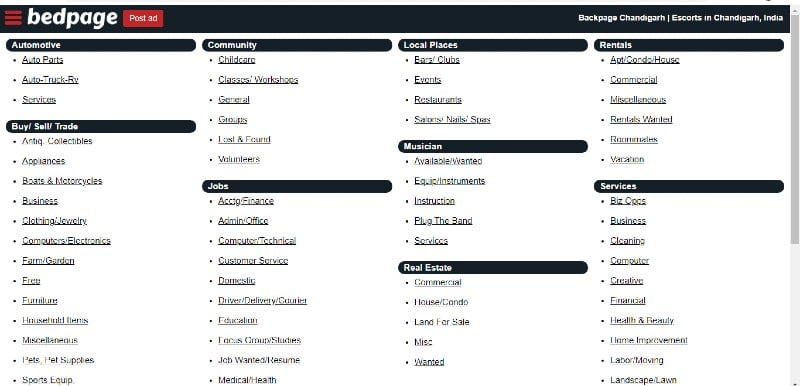 At this point in time, we all have sufficient knowledge about what eBay is. eBay is one of the giants in the classified listing business. Although it was way popular in earlier days then it is now.
eBay deals in the following categories:
Motors
Fashion
Electronics
Sporting goods
Toys
Homes & Gardens
What makes eBay different from its competitors is that for every classified ad, eBay sends you the contact information of interested buyers.
The selling process is made easier as you just have to enter the item details under Classified Ad format and the duration of the ad will be automatically set for 30 days.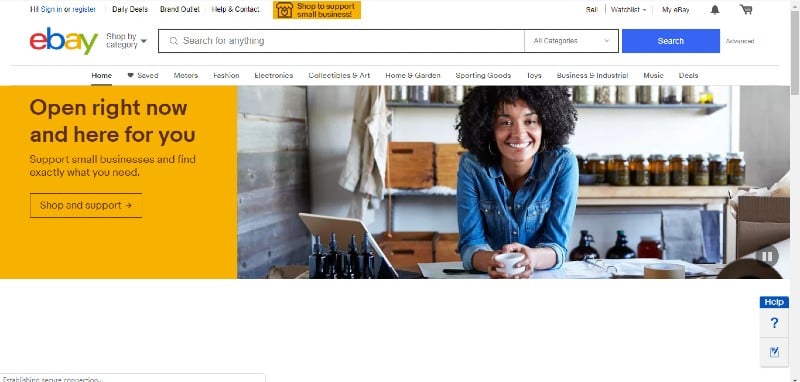 Finder Master has a motto "Easy to post, Easy to find" and it goes perfectly well with the website. The interface is very simple that allows you to browse through the site by using menus.
The categories in the menu of Finder Master include:
Jobs
Automobiles
Real Estate
Household Products
Services
Pets
Apart from the aforementioned, it also deals with local events, learning, health, community, and multimedia. As a buyer, it offers you an option to create your favorite ad list.
There isn't really much to complain about this platform. You can add your listing free of cost, just by signing up on the platform.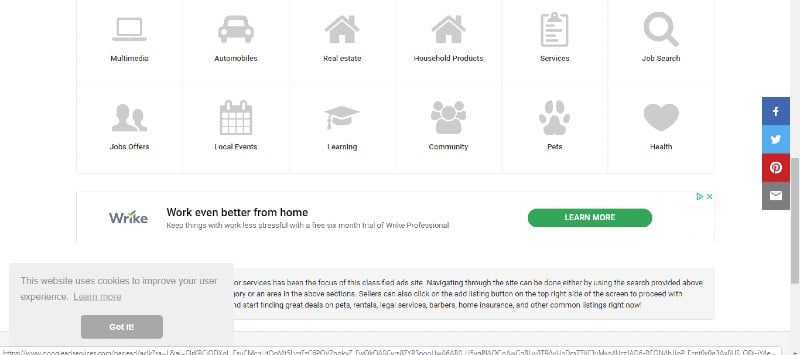 Offer Up is very similar to 5Miles in terms of visual representation. Apart from the product listing, it has started providing shipping services too.
The product listing categories cover all the major products such as: 
Electronics
Exercise
Furniture
Household
Motorcycle
Pet Supplies
Offer Up makes the listing of products easier for sellers as you have to upload the photos of the product. For buyers, a clean interface attracts a large user base and you can simply search the product that you desire on the search bar.
It is available on both android and iOS. In order to sell the products, you have to sign up with an account on this platform.
On top of that, just like any other search engine, you can pay additional fees so that your products stay on top of the queue.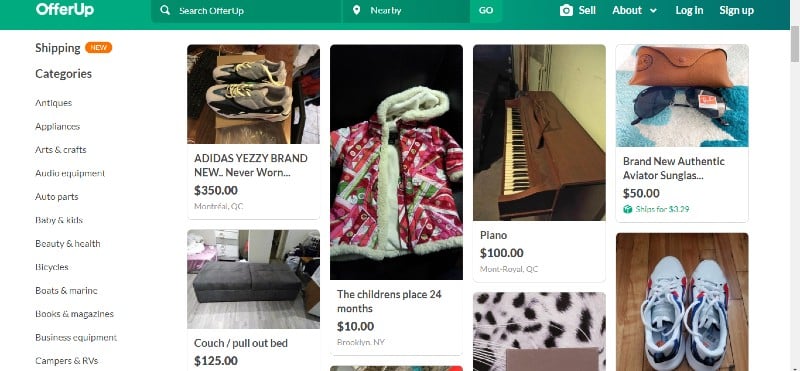 One of the easiest classified listing websites, Gigantic List works in 15 countries such as India, New Zealand, UK, Australia, and the US. The interface of this platform is very user-friendly.
If you looking to post a listing of one of these products, you can take a look at Gigantic List:
Vehicles
Real Estate
Services
Community
Health
Jobs
This platform, like its competitors, allows you to post an ad for free. You don't even need an account to post an ad.
You just have to choose the category and ad description and images of your product. The only major drawback of this using this platform is that you will be encountered with plenty of ads.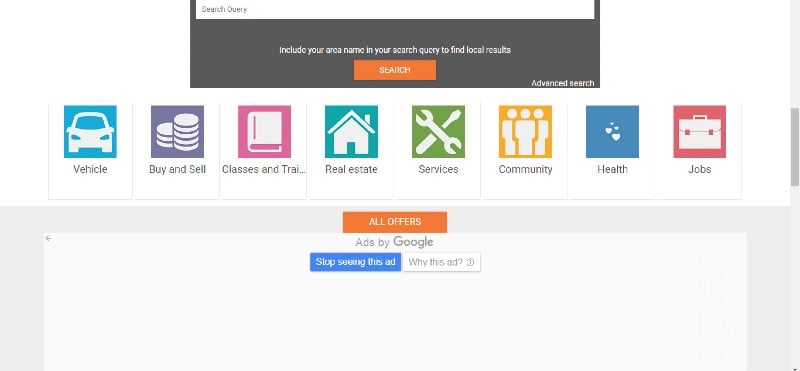 Oodle does the listing of classifieds in a very different style as compared to other websites. It collects advertisements from other websites and extracts the best results for you.
There are over 10 categorize that Oodle deals with such as:
Merchandize
Vehicles
Rentals
Real Estate
Jobs
Pets
Oodle has completed more than 15 years in this business and has earned a name for itself. As a buyer, you can compare the pricing of products as well as different classifieds.
This website is available in the US, India, UK, and Ireland. The user interface is pretty simple. After signup, you can post your products as well.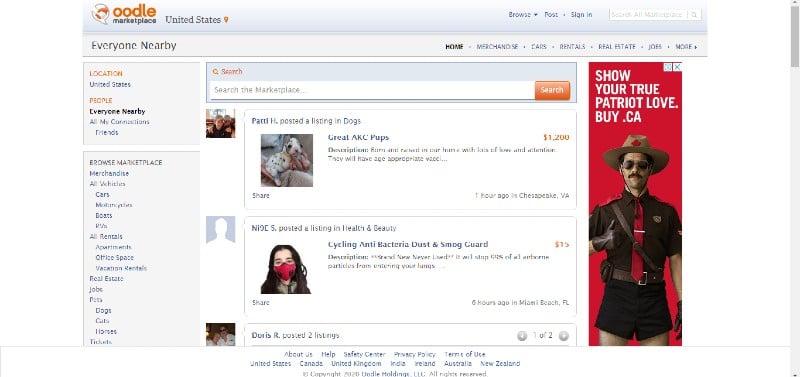 Our last alternative on the list is Classifieds Factor but that doesn't mean that we are not giving them due to the benefits received by this platform. One of the major benefits that you will get is the customer service.
It deals with the following categories:
Vehicles
Classes
Real Estate
Community
Jobs
Health
Classifieds Factor lets you post an ad for your product for free but you want to take the benefit of sponsored posts, you have to pay a fee.
These sponsored posts would be on the top of the queue. You need to create an account in order to avail of these services.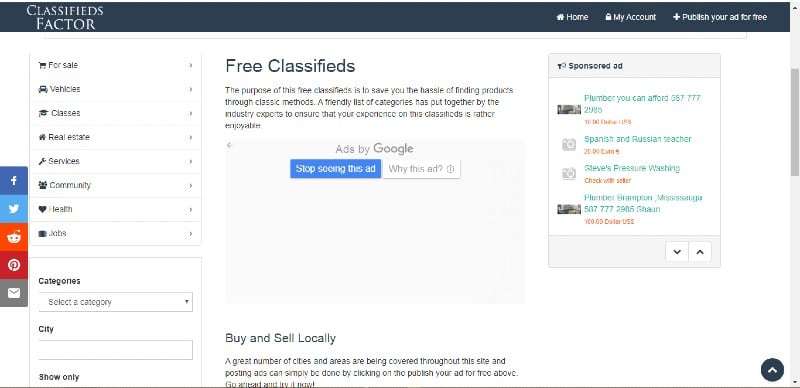 These were the best alternatives available for Yesbackpage. Some of the platforms offer more categories, while others are known for their visual representations. 
Some of these sites are used by millions of users without any hassle.