Avada is a multipurpose WordPress theme used to create different kinds of websites. Developed by a team of professionals at ThemeFusion, Avada is an all-time bestseller on Themeforest.
Since its release in 2012, Avada is being used by over 500,000 customers worldwide.
Equipped with a lot of unique features, Avada has an extraordinary and critically acclaimed, drag and drop web page builder called Fusion page builder. This is one of the most easy-to-use and plugins available on WordPress.
With 255+ ready-made web page designs, over 41 fully-featured websites, 100+ shortcodes and can be used in over 33 languages, Avada is the ultimate go-to option for making your online presence felt.
The possibilities are endless with Avada WordPress theme. You may easily find thousands of beautiful and professional websites built using this theme.
Here, we've got you a list of 50 websites created with Avada theme to show what level of versatility is possible to achieve with this amazing multipurpose them.
Without any further ado, here are the 50 websites created with Avada theme
Don't miss our collection of Divi Theme site examples
Microsoft Visual Studio
The official website of Microsoft's Visual Studio is built using Avada WordPress theme. The site offers tools and software for all kinds of developers. On page slider, product listing page, download links and so on gives this site just the professional look it needs.
Various must have pages like user login page show what versatility Avada has to offer.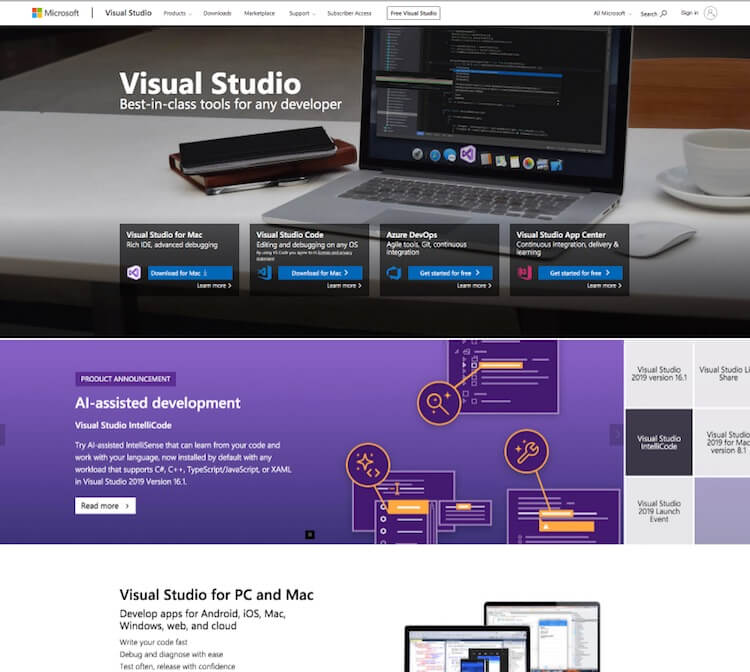 Graphics Twister
Graphics Twister is a unique website offering free, as well as premium PSD files and graphics resources. All unique designs and graphic content of this site targets a good chunk of audience worldwide.
Professional and creative icons and layouts offered by Avada make this students-run website look as professional as it can.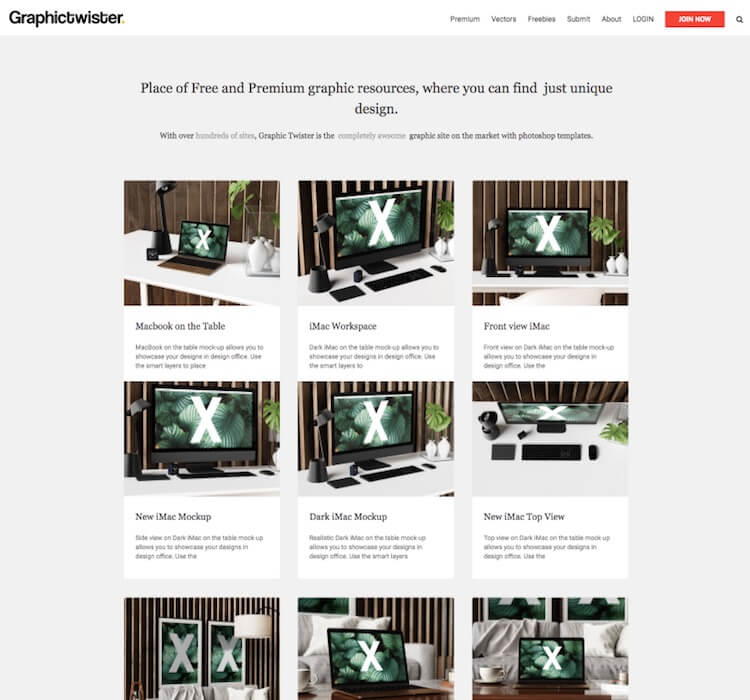 MoniDesign
MoniDesign is a website dealing in communication and design for brandings, using powerful and appealing graphics. With expertise in maps, MoniDesign helps create user-centered designs.
MoniDesign has taken full advantage of Avada's unlimited graphical customization options to make a beautiful graphics centric website.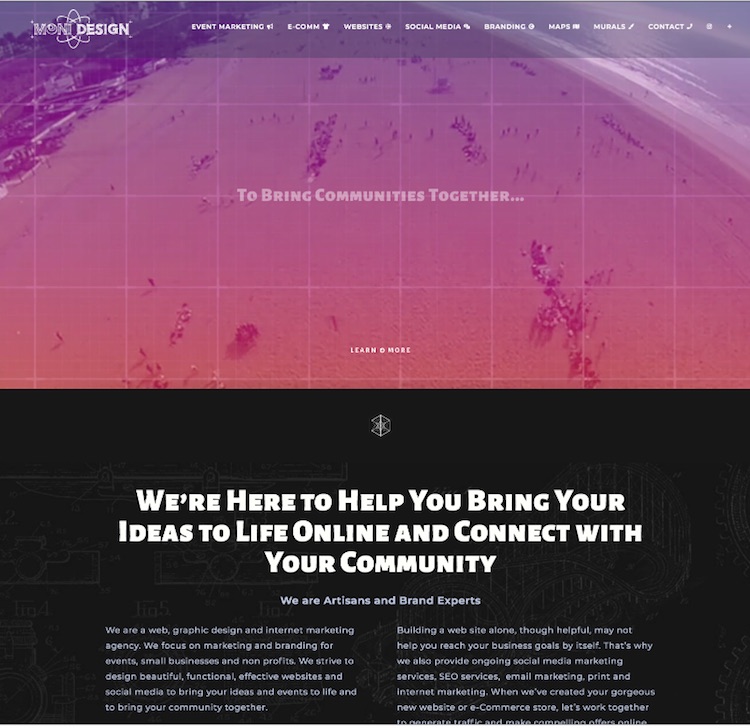 Red Dog Pet Resort
A pet care brand, Red dog pet resort has a very clean and attractive design. The eye-catching graphics and loud text provided by Avada has helped this brand reach new heights.
The fast-loading web pages and straight forward homepage makes this website stand out of the crowd.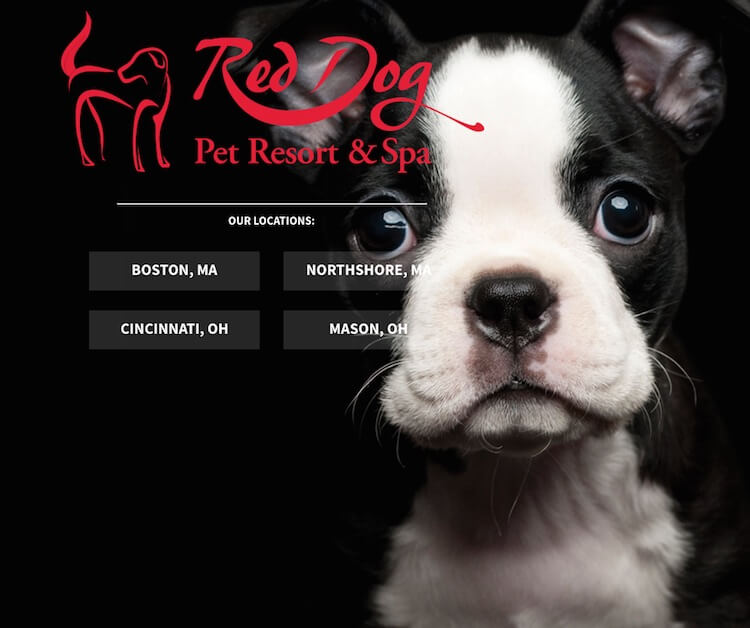 Russell Brand
The famous comedian Russell Brand uses this website to advertise his live shows, podcasts, writings and much more. A perfect full-screen background image homepage is an eye-catcher.
Russell Brand's official website is very simple and on-point, thanks to Avada.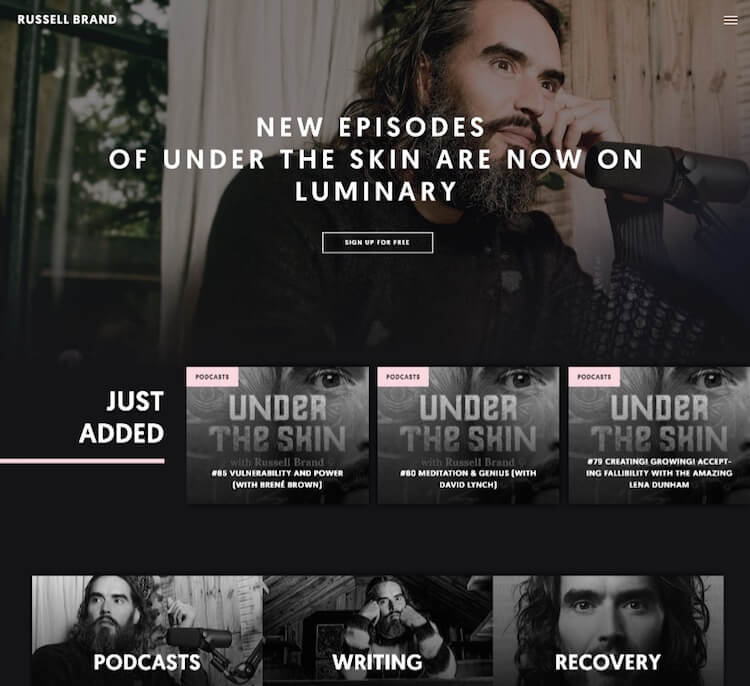 Yellow Marine Consultancy
A hassle free and effective consultancy website, Yellow Marine Consultancy is a perfect example of Avada's simple and easy-to-use features.
Aiming the marine communities queries, the Avada theme fulfills all the requirements that such a consultancy website needs.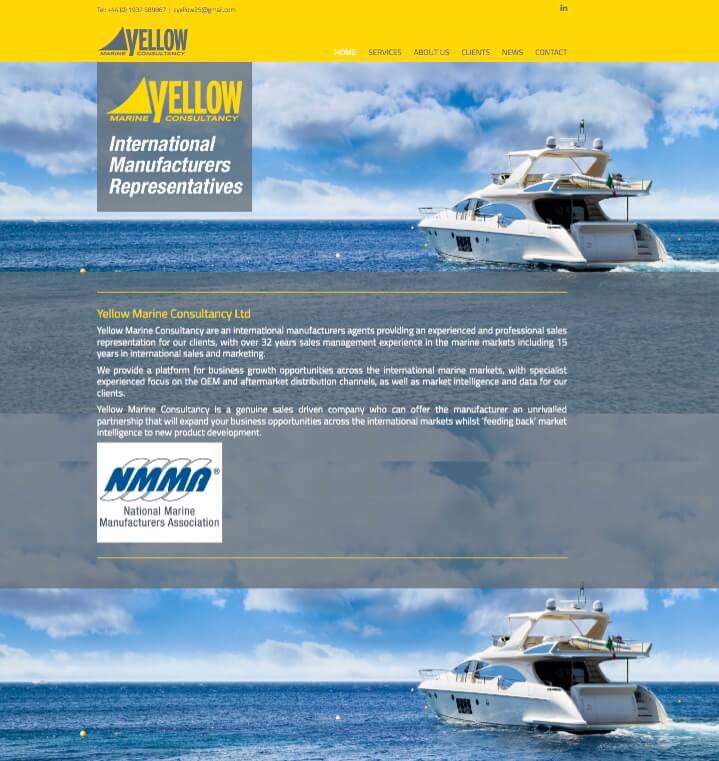 Jack Whitehall
An award winning comedian and actor, Jack Whitehall uses Avada theme for his official website.
The visitor gets all of Jack's live show updates and upcoming event details. The about page tells almost everything about the entertainer.
Various layout options offered by Avada ensure that even individuals can make the grade online.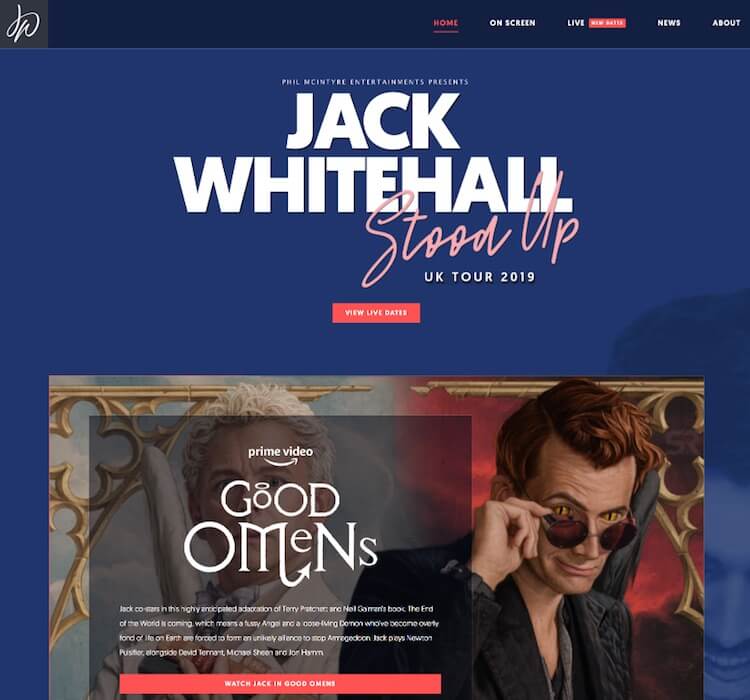 Vermeij Design
The website is a personal portfolio of dutch photographer and art director Gabrielle Vermeij. The site showcases Gabrielle's art and photography collections.
Avada's responsive navigation and contact page layout options have been used perfectly to create a great portfolio website.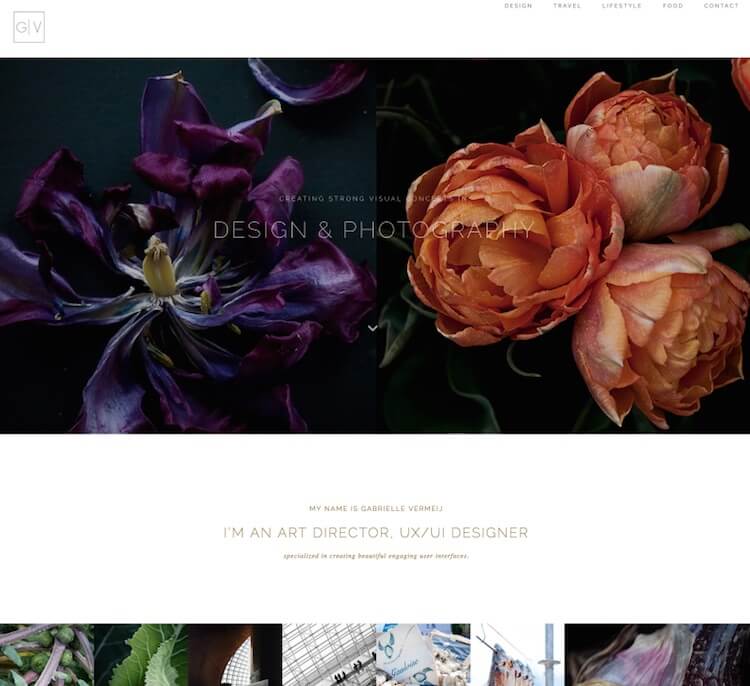 Bullish
Basically a clothing accessories brand, Bullish has one of the clean and creative designs. The blog and how-to pages included have been used perfectly in this website.
Bullish's creative design and beautiful layout are all because of Avada WordPress theme.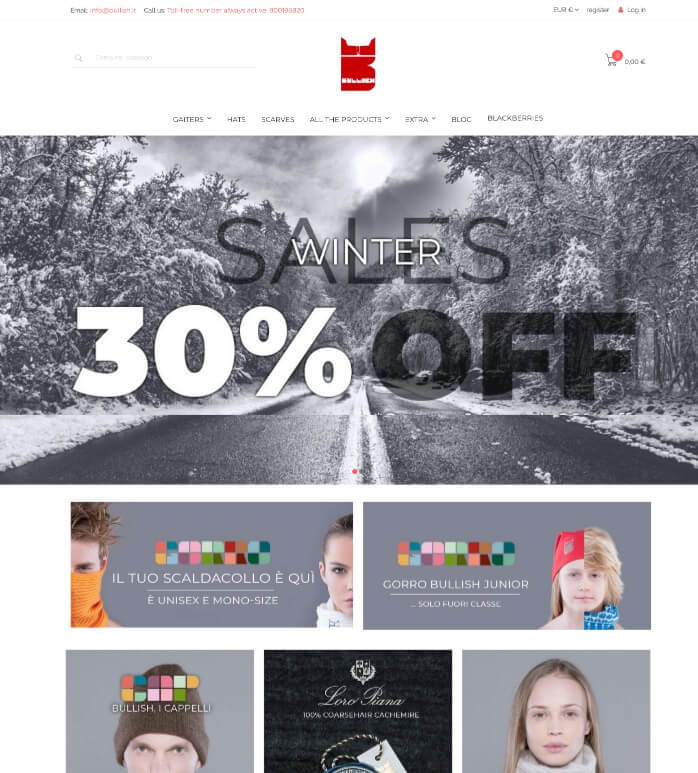 University of Hawaii Maui College
The official website of the University of Hawaii Maui College proves that Avada is not just about the looks, it's also about the usability.
Like any other college or university's website, Hawaii Maui College provides all the relevant information like study programs, fees and on-going event details on their site.
This website makes the best use of Avada's customizable web page options.
Mass Impression
Mass Impression is quite a popular digital entertainment agency working with brands like Netflix. The layout and design of the web pages are very informative and modern.
Avada's hamburger menu and transparent layout option have been used impeccably on Mass Impressions website.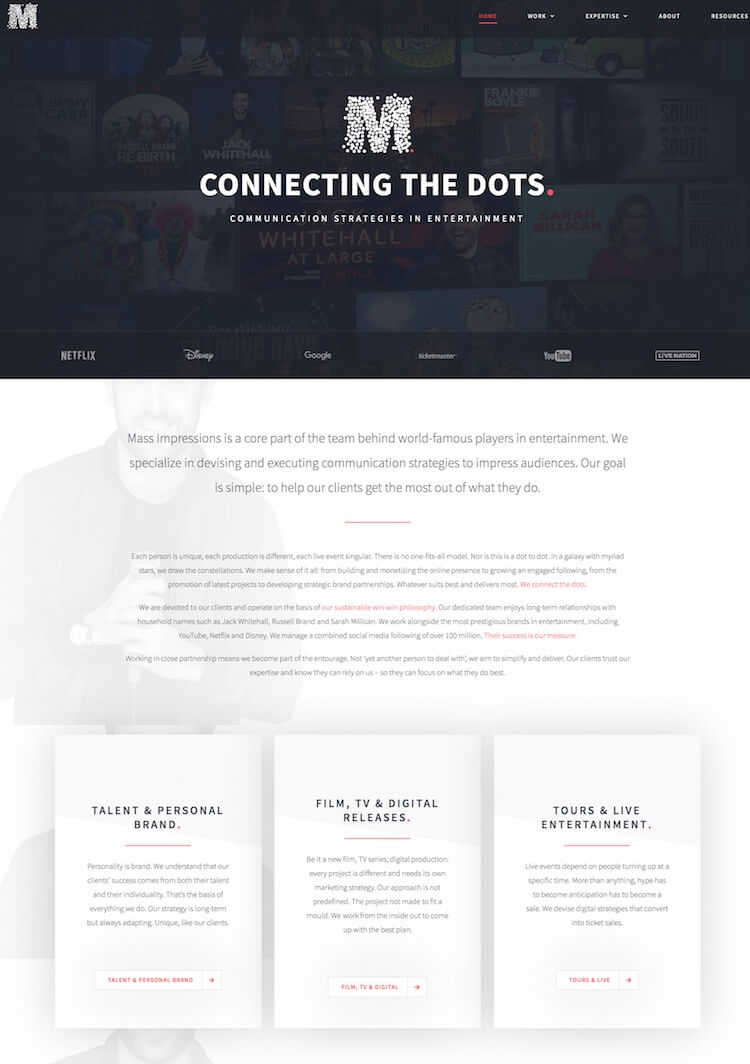 Digital Solutions
The website of Digital Solutions is absolutely filled with animations and transitions. As you go down the homepage, you'll see what all animations are used. Not just good looking, this website is very informative as well.
This site is yet another example of Avada's fast loading webpages, irrespective of the amount of media used.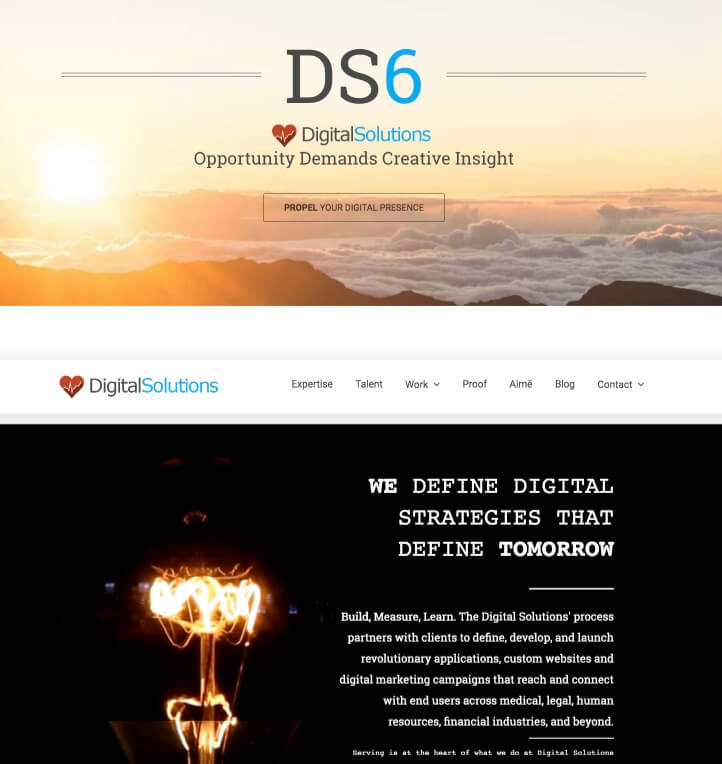 Boabee
Boabee is a mobile-friendly lead retrieval platform for exhibitors at fairs and other events via the organizer. The site is very simple, yet interesting, thanks to Avada WordPress theme.
Avada's full-screen image background and login page options can be seen used perfectly on Boabee.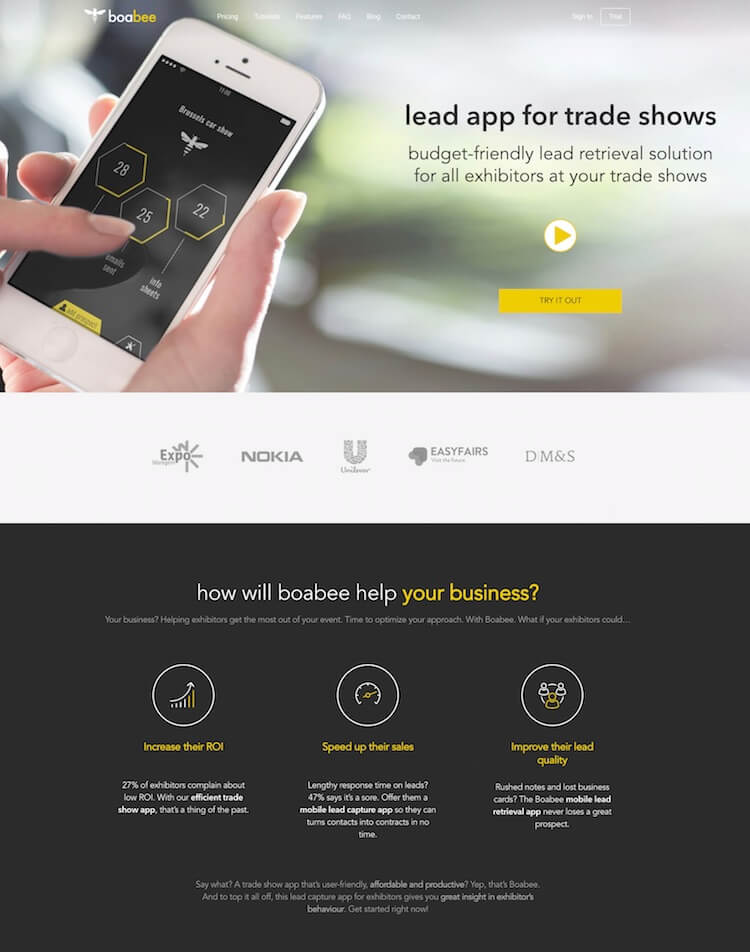 Coupon Butter
An amazing and colorful layout helps this site stand out of the crowd. The use of Avada's unlimited colors and exclusive fonts are on-point here.
The eye-catching layout shows what amazing layouts Avada has to offer.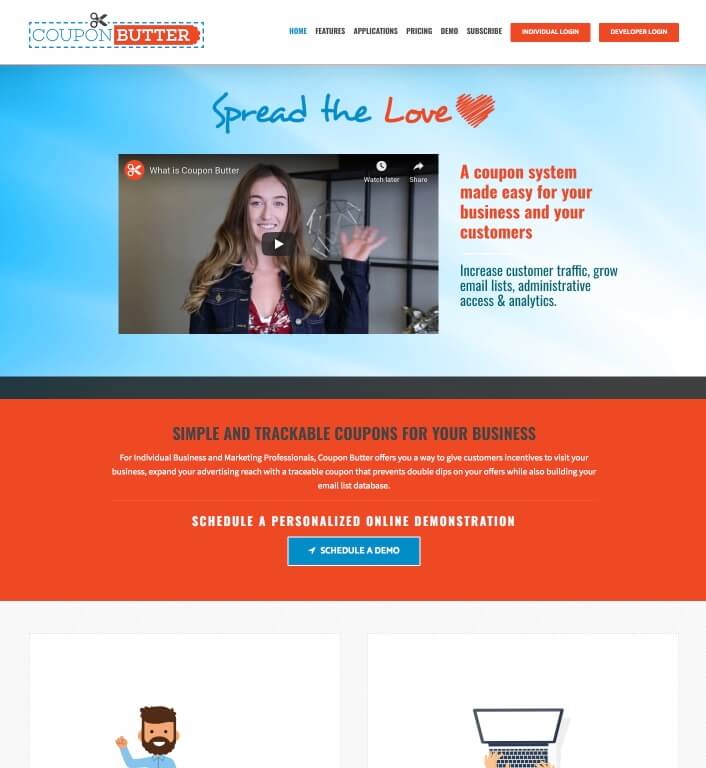 WordCandy
A web-content provider, WordCandy's website is a good example of Avada's ability to create professional-looking, modern websites. The website is fast, responsive and serves its purpose perfectly.
Use of Avada's monochromatic colors and the professional font is visible on WordCandy.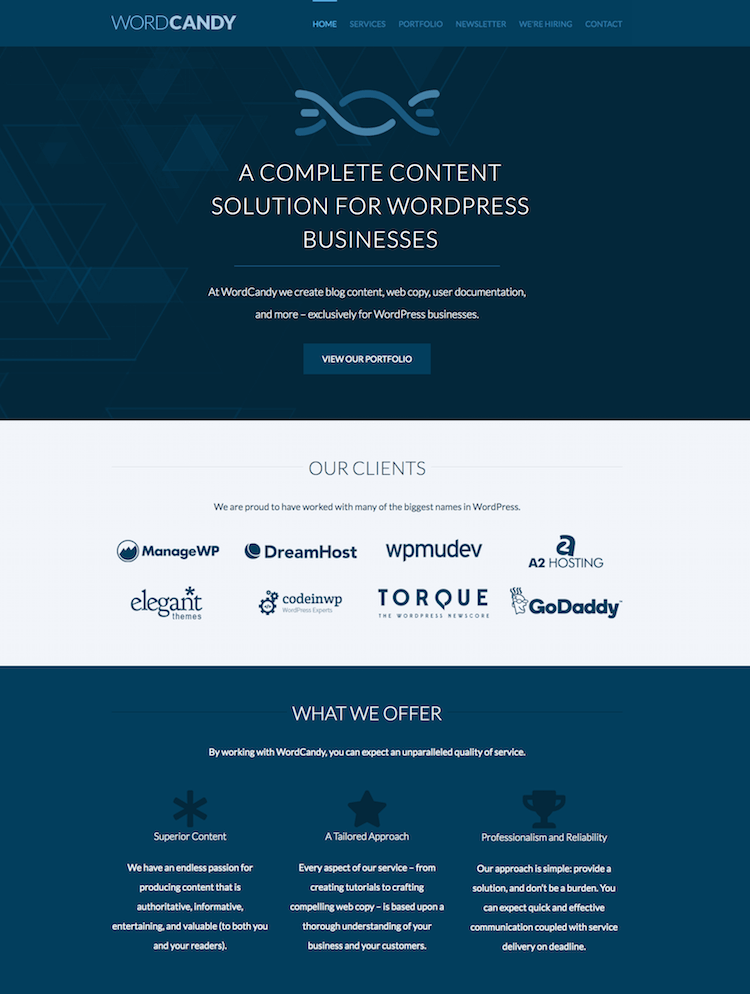 SnackNation
SnackNation once became a case study, but is now back online using Avada WordPress theme, selling snacks subscription at reasonable prices.
A beautiful homepage layout and perfectly working contact forms of Avada are clearly visible on SnackNation.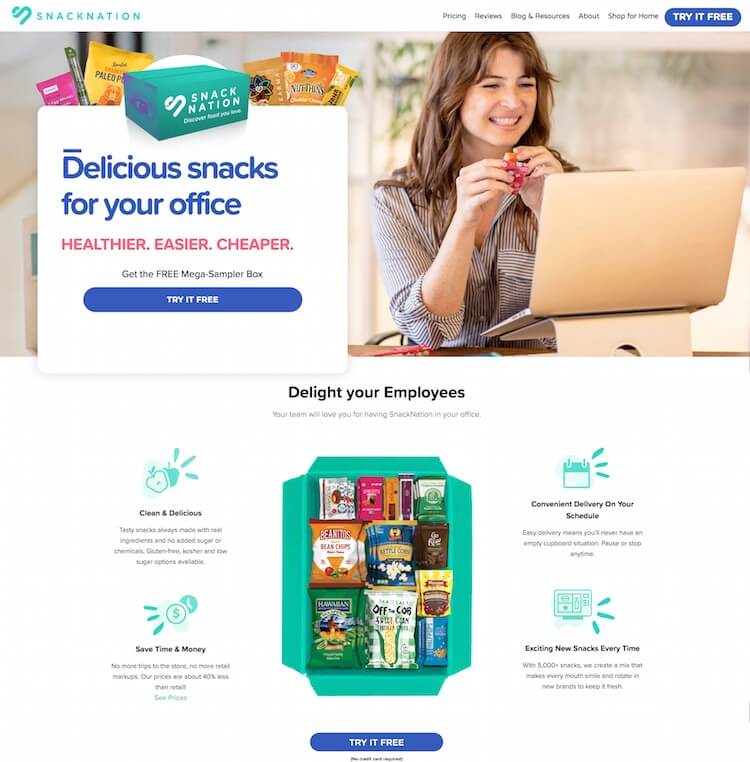 Find Your Zen
A light and simple website, Find Your Zen is about that perfect balance of healthy mind, body and soul.
Not just complicated and transition heavy websites, but Avada surely can also help in creating simple and light websites.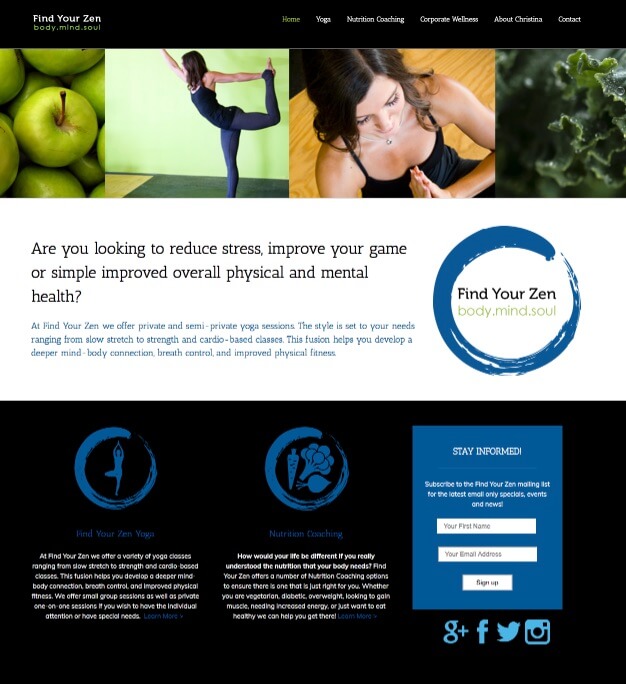 JL Recruitment
A complete online business aiming at the recruitment of domestic workers, JL Recruitment has made good use of Avada theme for their purpose.
The Revolution Slider offered by JL Recruitment gives a quick and convincing view of the services provided by JL Recruitment, courtesy Avada WordPress theme.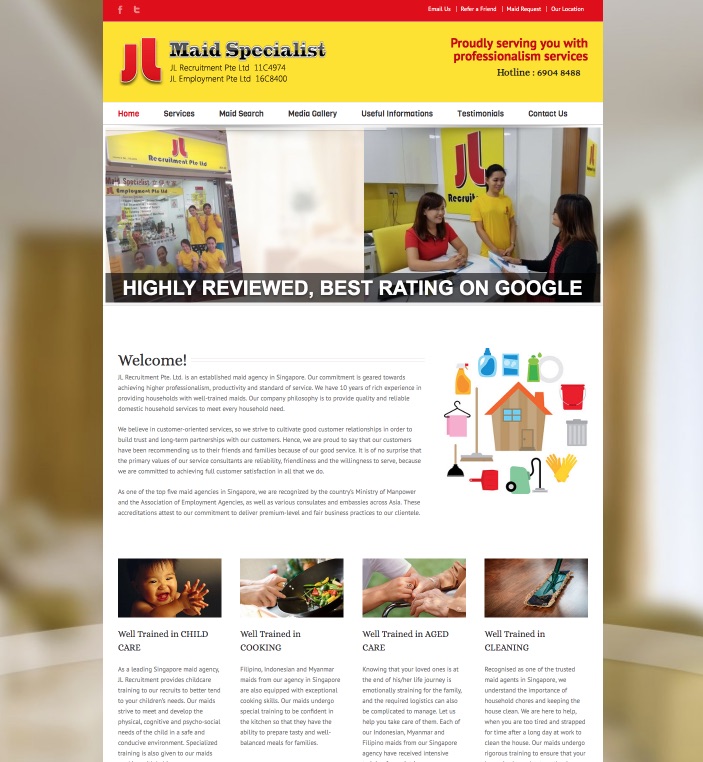 White Sulphur Springs
White Sulphur Springs works for an organization working for Christian people in the military and their families, called OCF.
Avada theme helps easing the publishing of upcoming events and programs of the organization.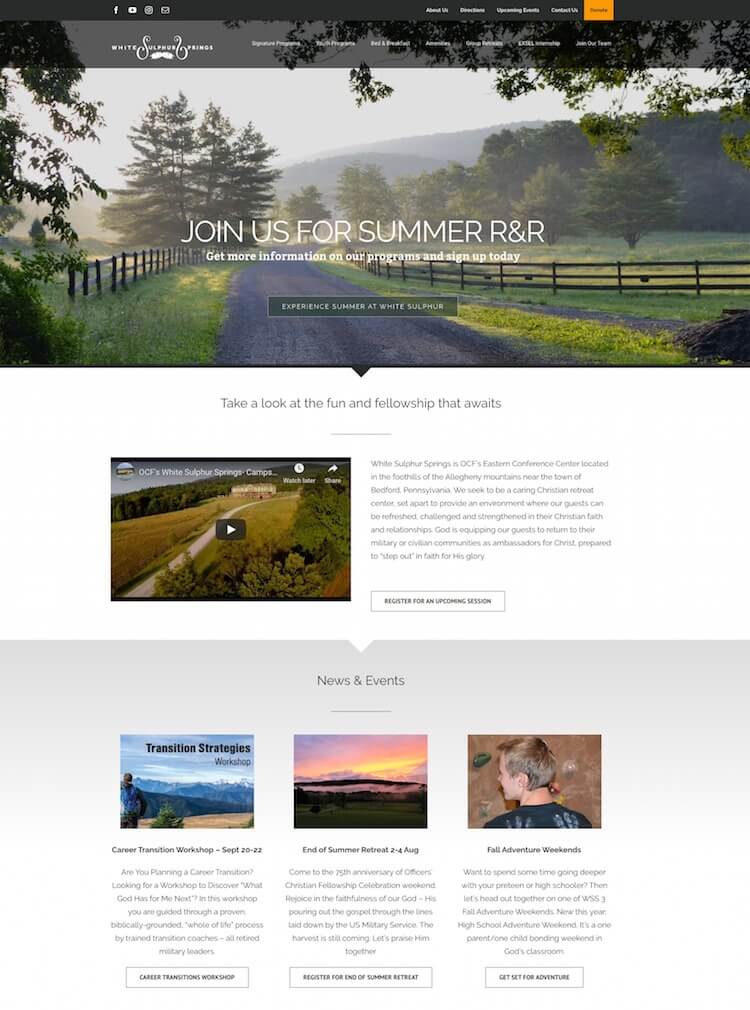 Broasty Food Truck
The doodle styling and colors used in this template makes the website look creative and appealing. The Houston based food truck uses Avada for online bookings and blogging.
Avada gives this food truck a great look and presence online.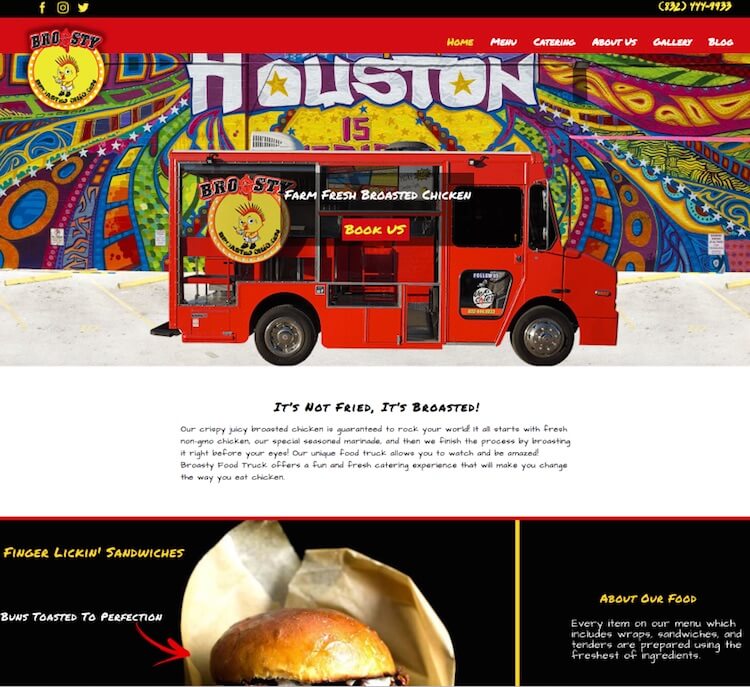 Mandurah City FC
This template is the proof of Avada's versatility. Sporting websites made with Avada provides an insight into their favourite sports teams, thanks to the modern and sporty layouts.
Websites for sports teams and clubs can also be created using Mandurah City FC.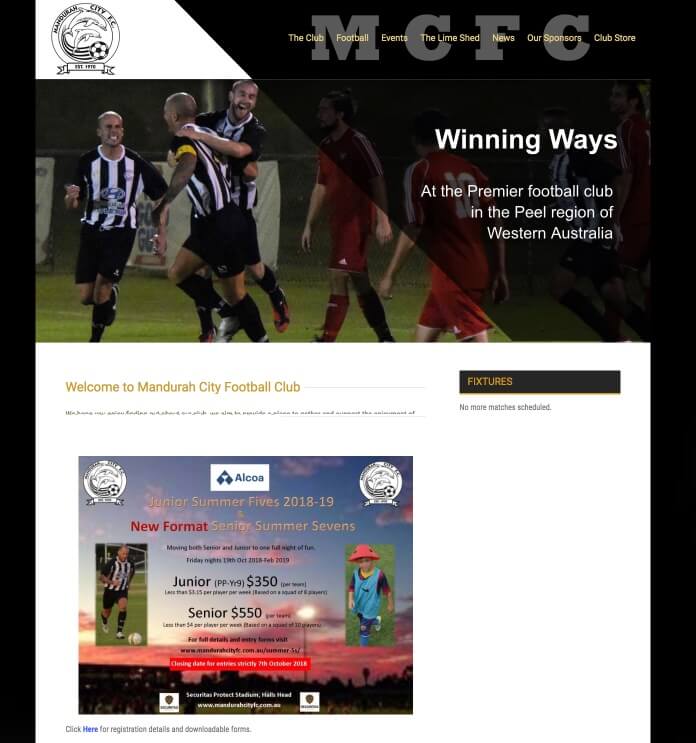 RankPay
RankPay is quite a popular name providing search engine optimization services. The website itself is SEO optimized, thanks to Avada's ready SEO web pages.
Straight forward and service providing homepages can also be made using Avada.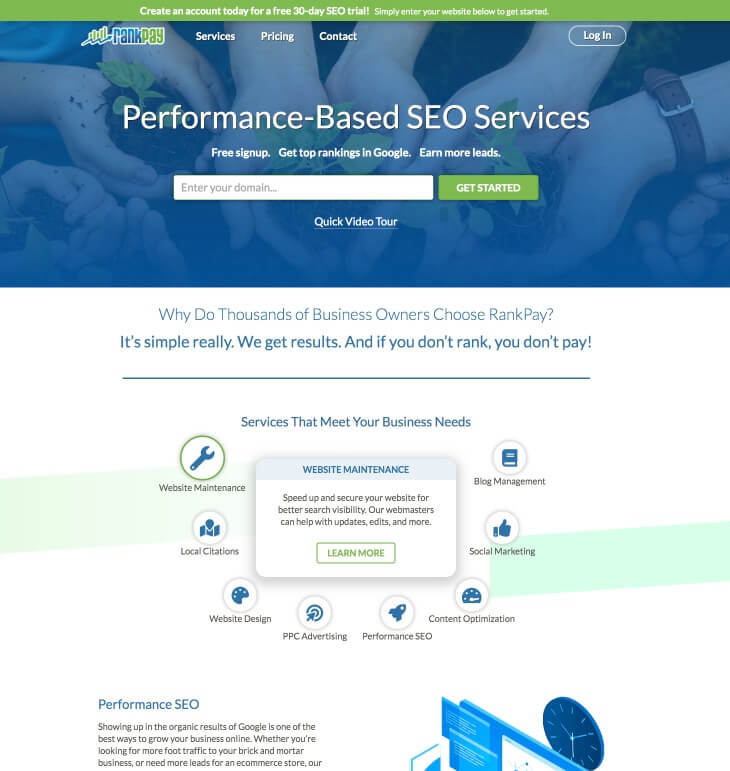 Nomaddict
Another travel and tours related website made using Avada, Nomaddict is a travel planning service having a very creative website. The fonts and transition used are very modern and clean.
Avada is the best when it comes to travel-related websites.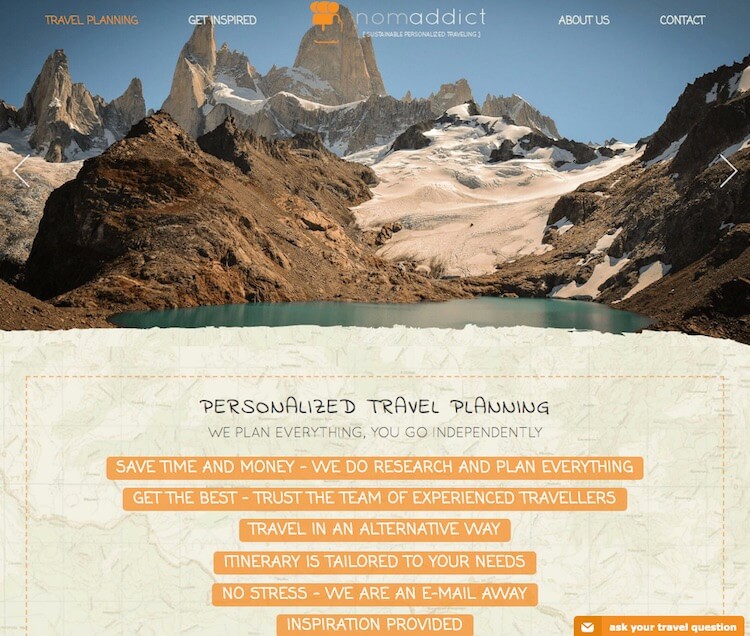 Green Leaf Cleaners
A unique website offering environment-friendly cleaning methods, Green Leaf Cleaners makes the best use of unlimited colors offered by the theme to give a natural feel to the website.
Avada offers many unique features to make your website look perfect.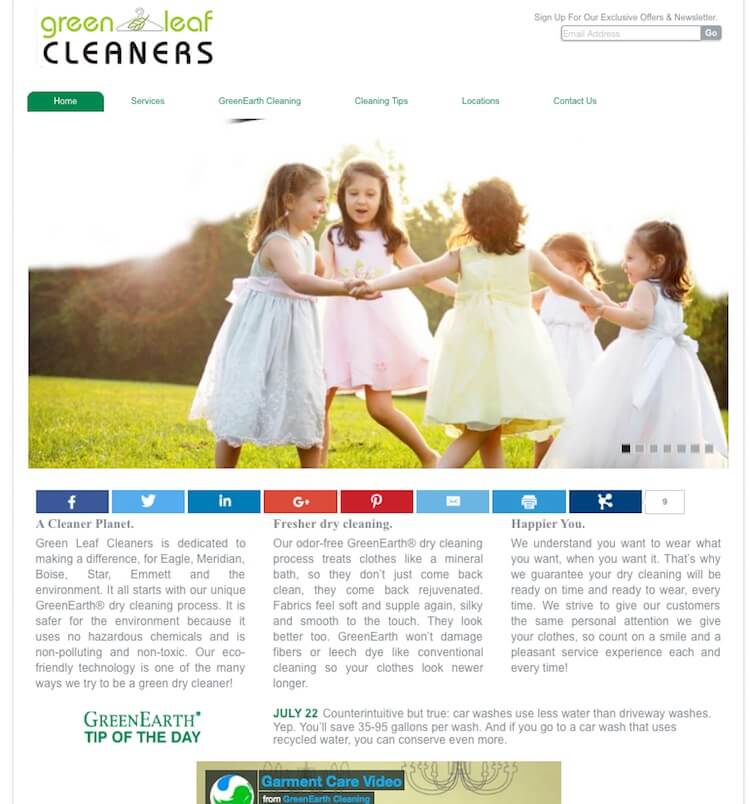 Manny & Me
This website is a good example to show how easily you can create websites of any niche. Manny & Me is a childcare agency offering childcare education.
The perfectly placed and 100% working contact form of this theme enhances your website to a higher level of professionalism.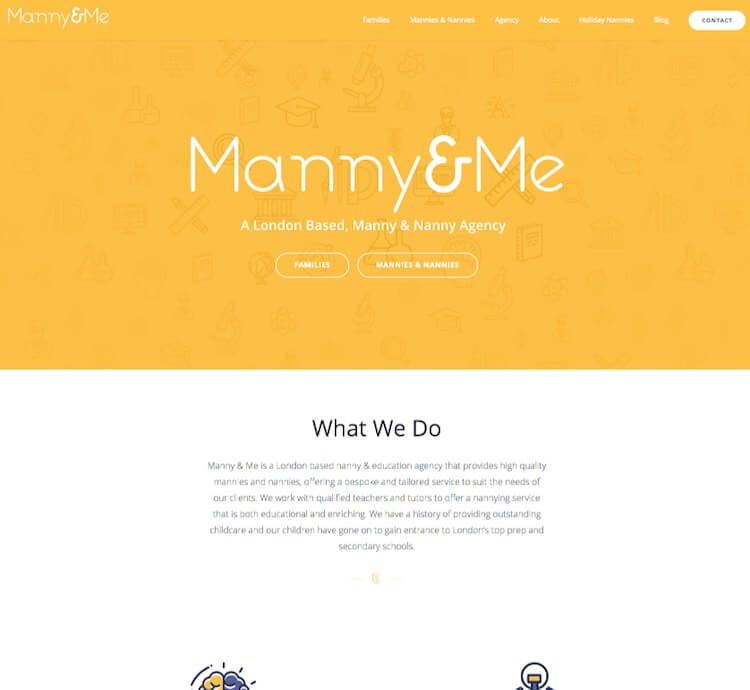 Kronum
Kronum is dedicated to the new age sports, like Kronum and Kronum balls. The site has detailed information about Kronum and markets the sport well.
The site is 100% ready to sell Kronum sporting goods online, thanks to Avada.
Bingham Design
Bingham Design offers various services like digital marketing and website development. Also somewhat a portfolio site for Chris Bingham, the site has been created using Avada WordPress theme.
Avada's multi-purpose web pages offer graphic designers a lot to play with.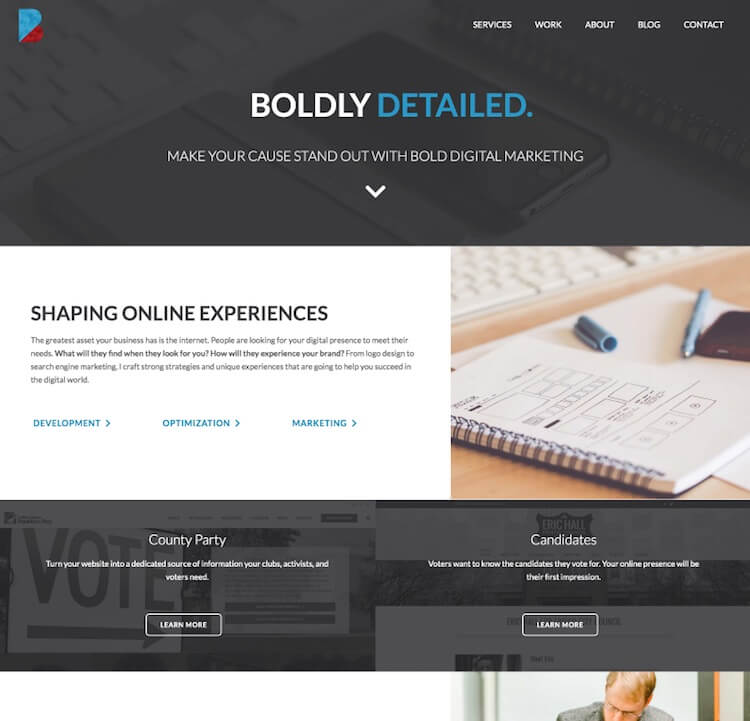 Hestian
Hestian is an example of Avada's versatility. This company is working towards reducing the pollution and carbon footprint.
Avada is also useful if you want to showcase your demo product like Hestian does.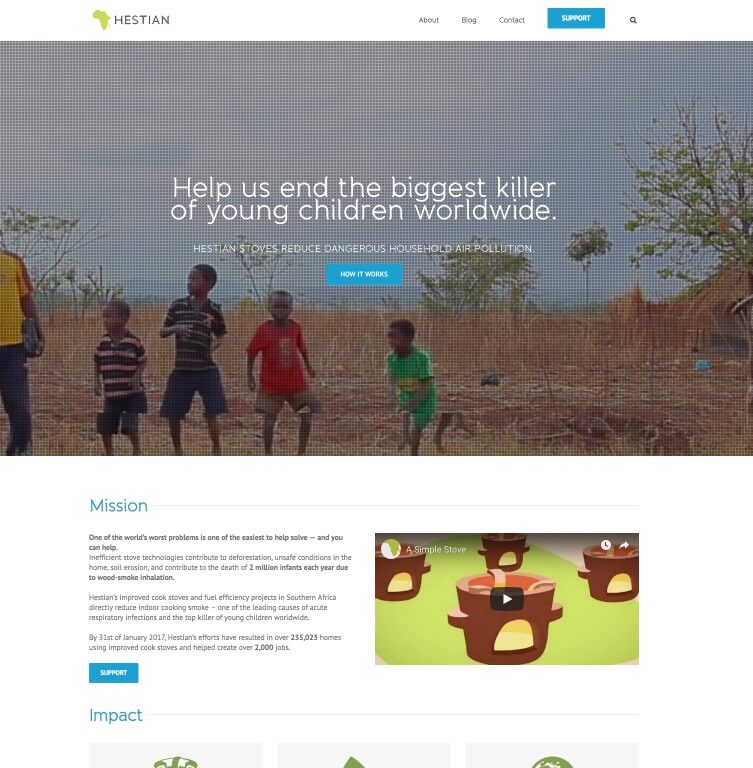 Cheyanne Contracting
Cheyanne contracting offers construction and maintenance services for all kinds of concrete and engineering related jobs. The images and galleries displayed on Cheyanne are just what websites like these need.
The brochure layout offered by Avada can be seen at work on Cheyanne contacting website.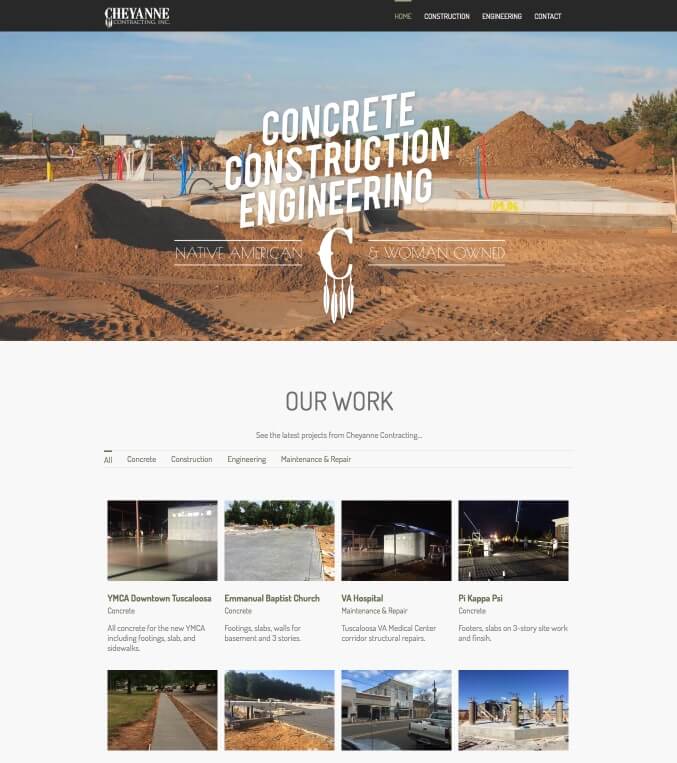 Fleet Trax
Fleet Trax offers tracking and dispatch solutions. The simplicity of this website is an eye catcher.
Fleet Trax helps in making informative websites using very simple page builder.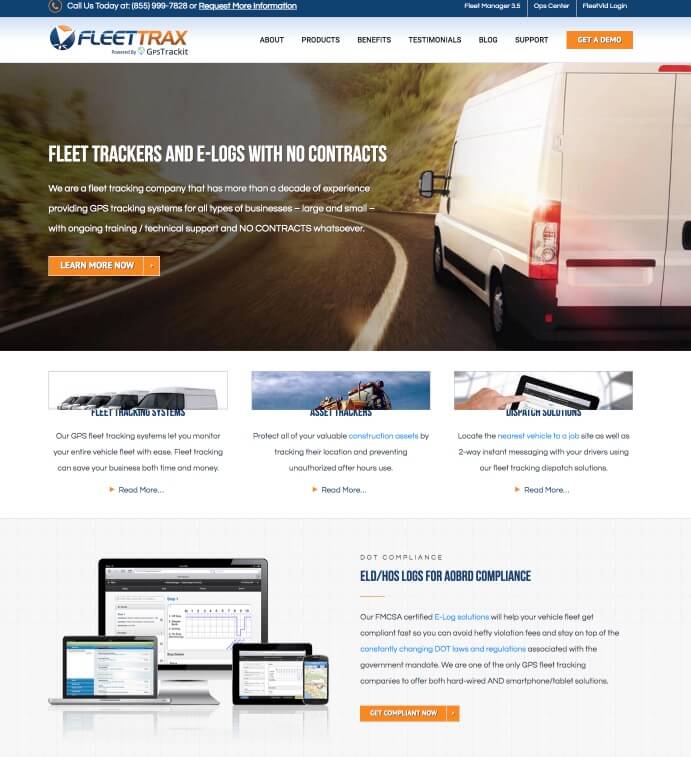 Kikid
A project developing website for motivating teenagers, Kikid is a very unique and creative idea. Motivation classes and theatre exercises provided are a master feature.
Kikid has made the best use of Avada's in-built fonts and colors in building a clean and simple website.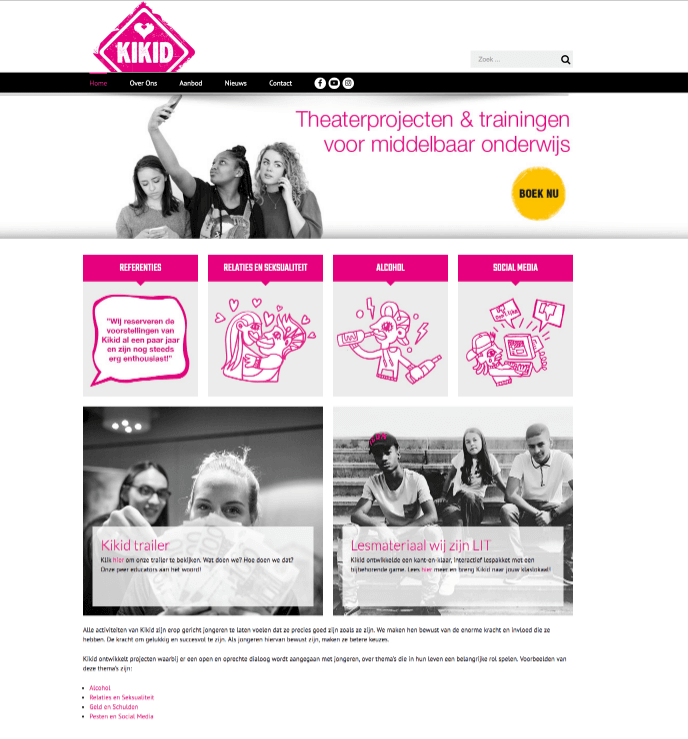 Red Bag Media
A brand focusing on marketing for small companies and firms, Red Bag Media's official website is based on Avada.
Avada is a great option for companies with limited budget and resources.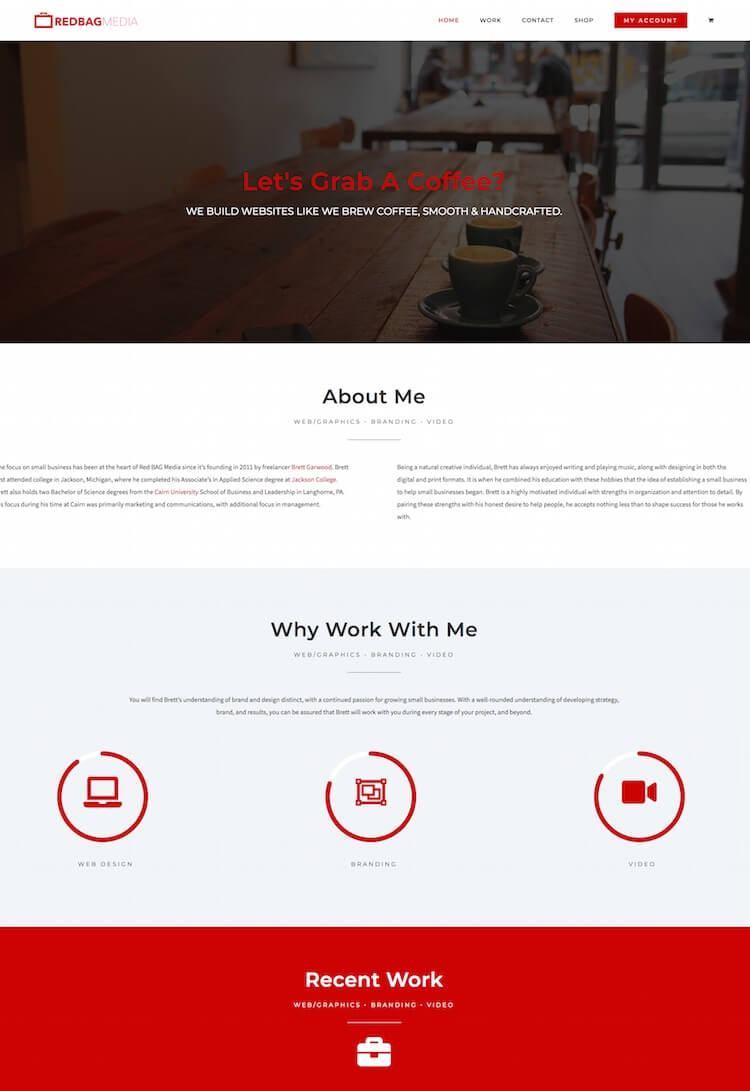 Dan Law
The name might sound like a law consultancy website, but it's not just about that. Dan Law is also an artist making some of the finest and creative stuff available on the internet.
The use of images and full-width transparent background look stunning.
I Do Wedding Rings
I Do Wedding Rings makes your special day a little easier to plan. The site offers home delivery of wedding rings, as well as fittings for both brides and grooms.
Undoubtedly, this is yet another example of Avada's versatility and multipurpose use.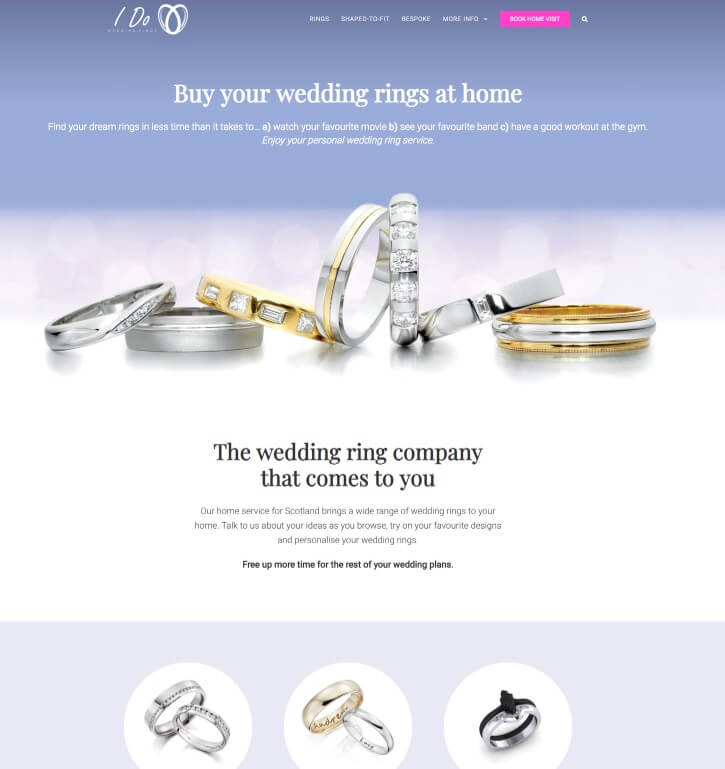 KBSS Engineering
KBBS Engineering offers global engineering services for oil, mining and renewable energy industry.
The website looks absolutely professional and hassle-free.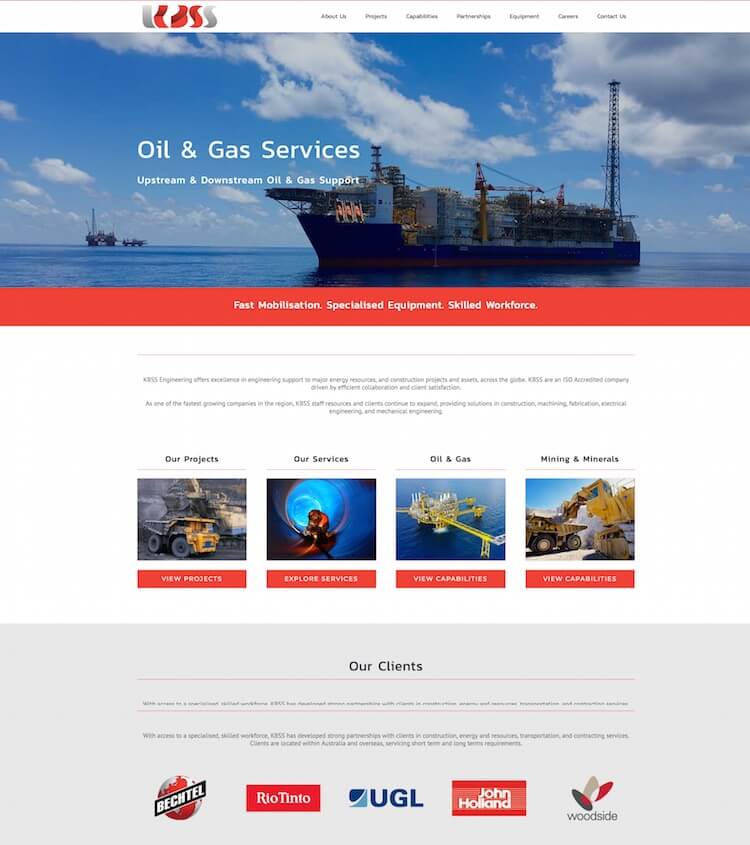 Stacy Group
Stacy Group Inc. has a great gallery-like layout that suits the niche of Stacy Group perfectly. The site is simple and easy-to-navigate through.
Avada offers various layout options for creating gallery-like websites in a jiffy.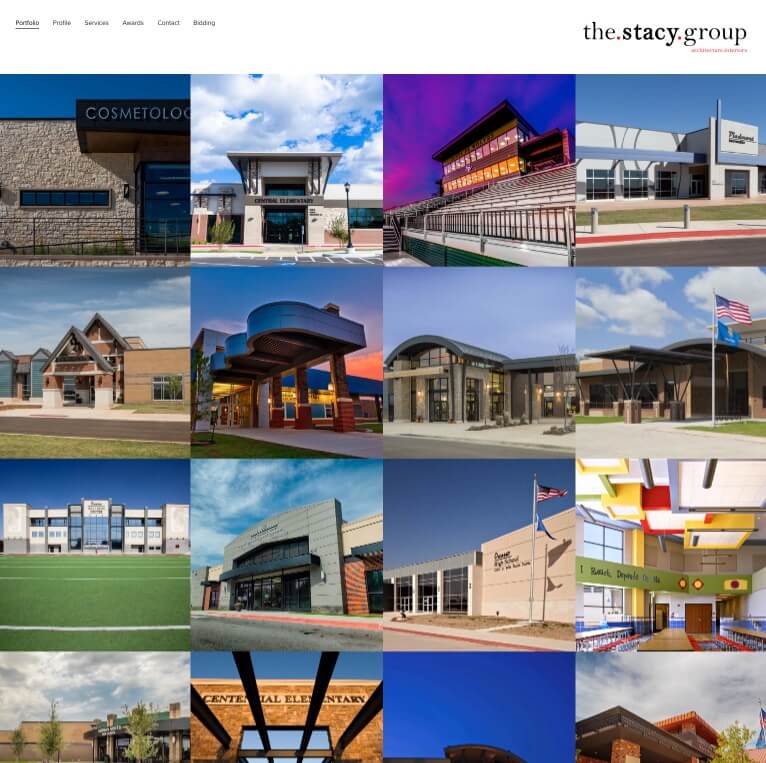 Omass
Omass is a great initiative, presenting a new perspective on drugs and drugs related research. The site is informative and simple.
Avada theme is perfect in order to create video tutorials and scientific websites.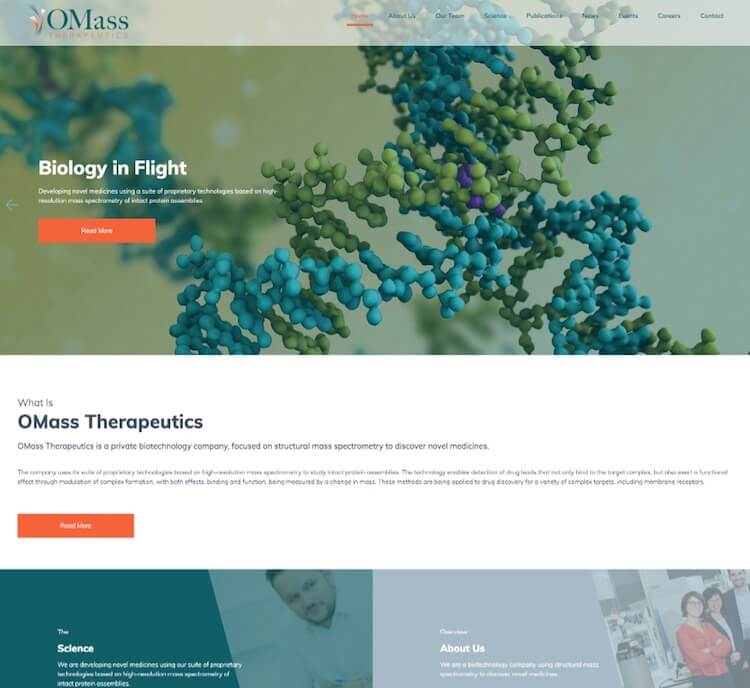 Amunet
Amunet is a software development company focusing on solutions for e-learning. The use of full-screen Revolution Slider makes it all the more appealing.
The plugins extend the websites ability to work with custom blogs.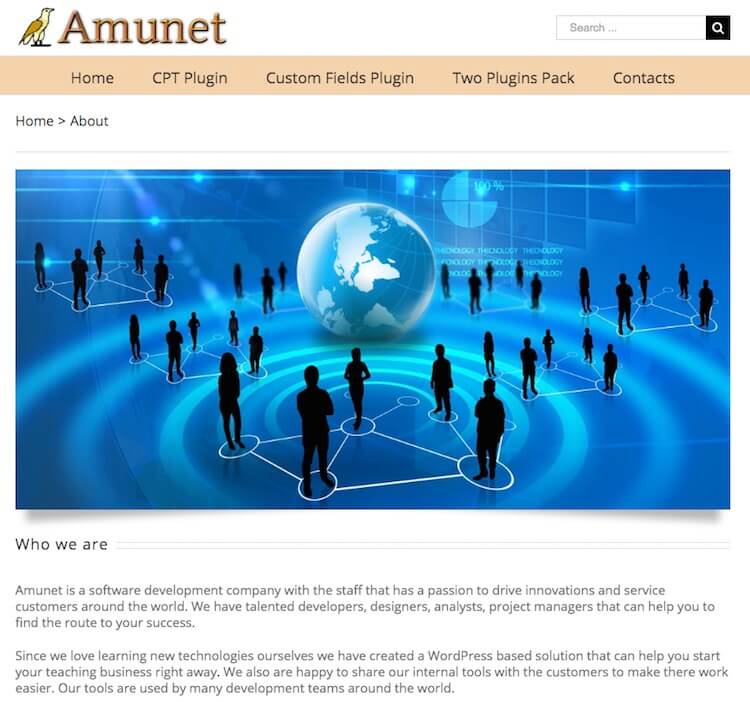 King Harbor Wealth
King Harbor Wealth offers wealth management services for families, companies, and individuals as well.
This site is informative and clean, best serves its purpose, all thanks to Avada.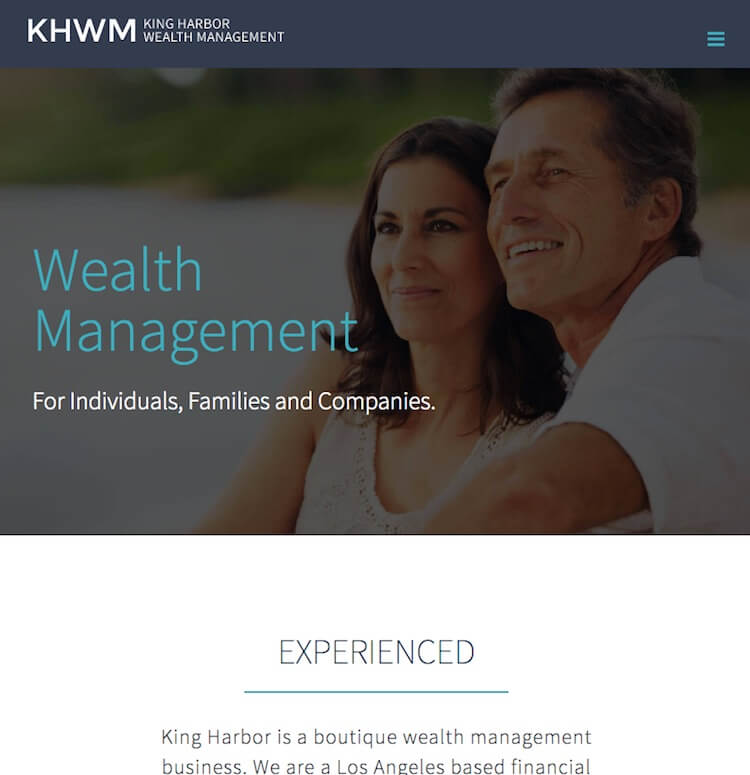 Swift River Consultancy
Swift River Consultancy is a consultancy website that best serves its purpose with the perfect use of Avada WordPress theme. The site is very elegant and looks professional.
The layout offered hereby Avada is a hassle and clutter-free.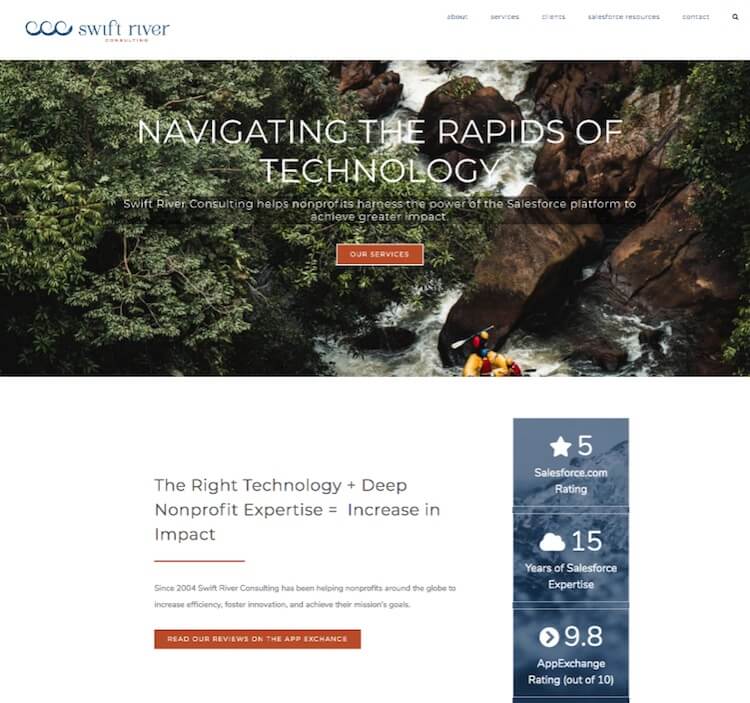 The Torch
The Torch is a unique website that offers planning and organizing services for you and your family. You get to create checklist, download plans and so on.
Yet another example of the level of versatility offered by Avada.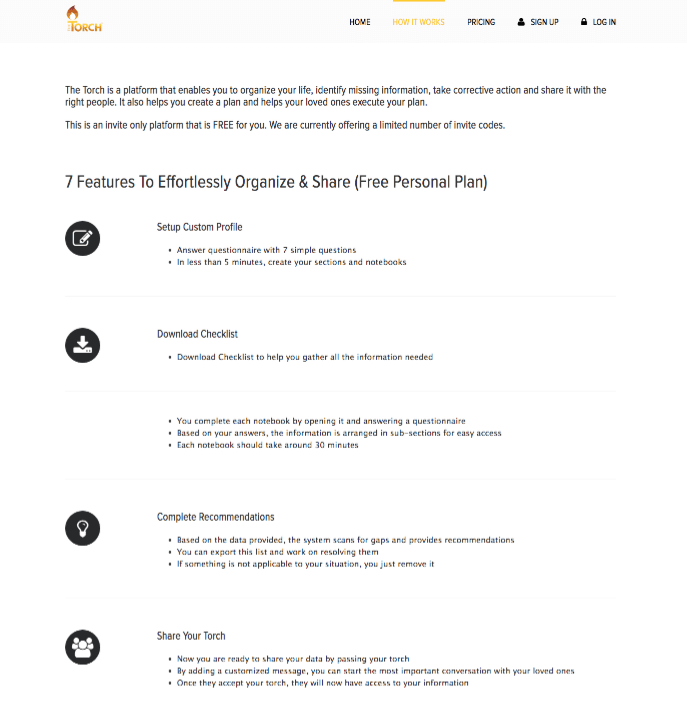 Heavenly Blooms
Heavenly Blooms is a personal portfolio website for a florist and her boutique. The colorful layout and amazing fonts make this one a very charming one to look at.
Avada's unlimited colors and styling options provide tons of possibilities to designers.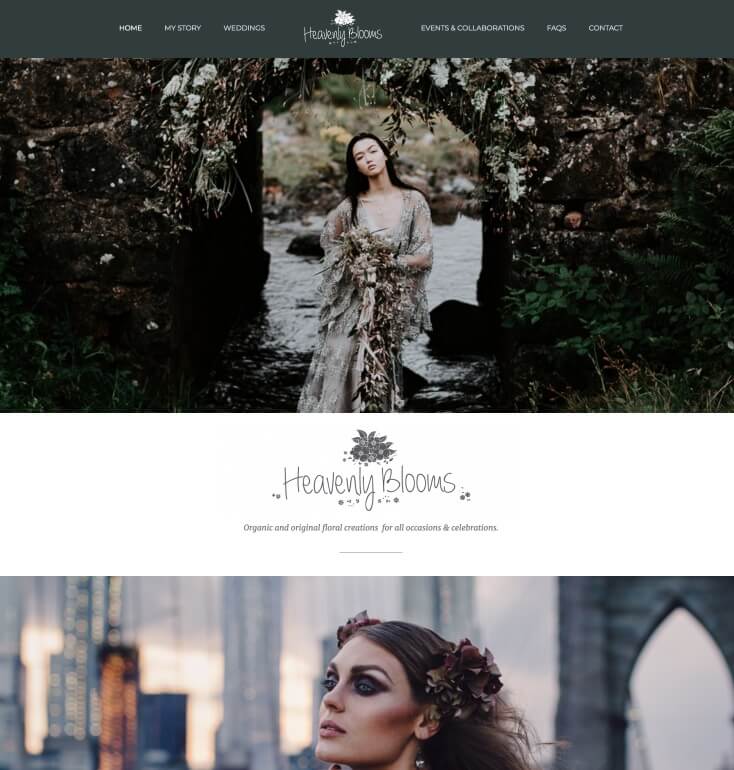 Liberty Trails
This horse-riding holiday company, based in the UK, has a very classic looking professional website.
Avada can also be used to create unique and classy looking authentic websites.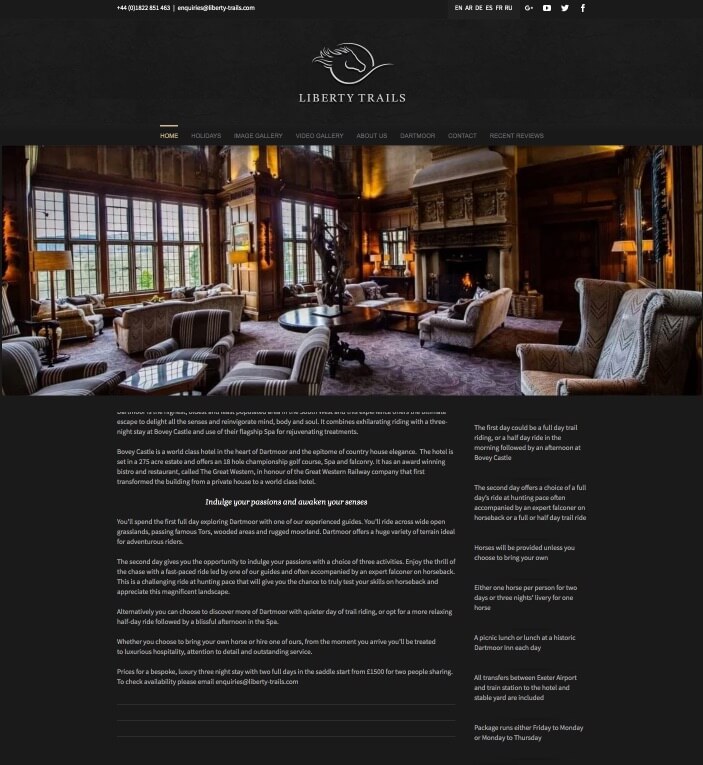 Purple Custard
An award-winning web design service providing website, Purple Custard itself is based on the Avada WordPress theme.
The site is full of animation and transition effects, but loads in a jiffy, thanks to Avada WordPress theme.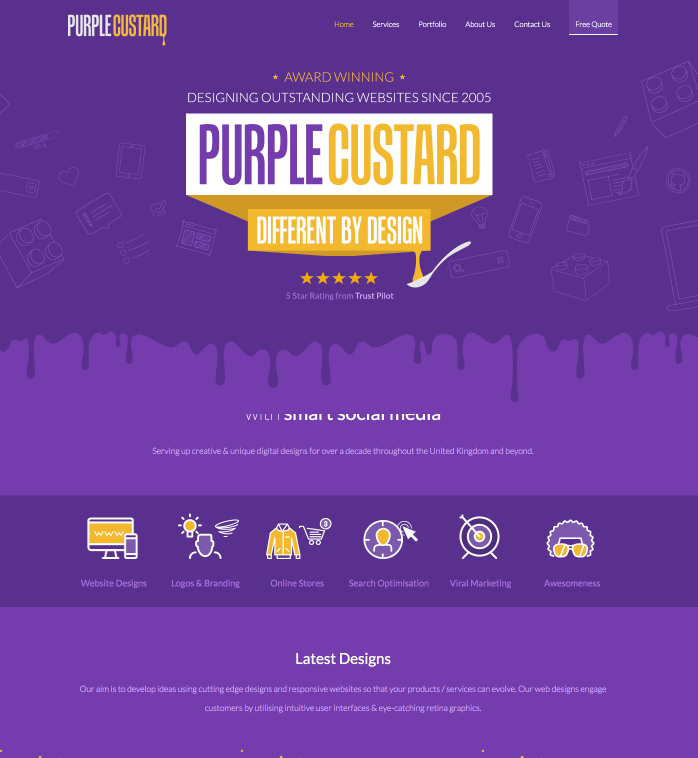 Aventr
On a mission to create workplaces more comfortable and "happy", Aventr offers a number of unique features, such as Happster and Heroes. You also get tools and features to integrate with your Slack account.
The use of Avada's unlimited colors features and the professional font is visible on Aventr.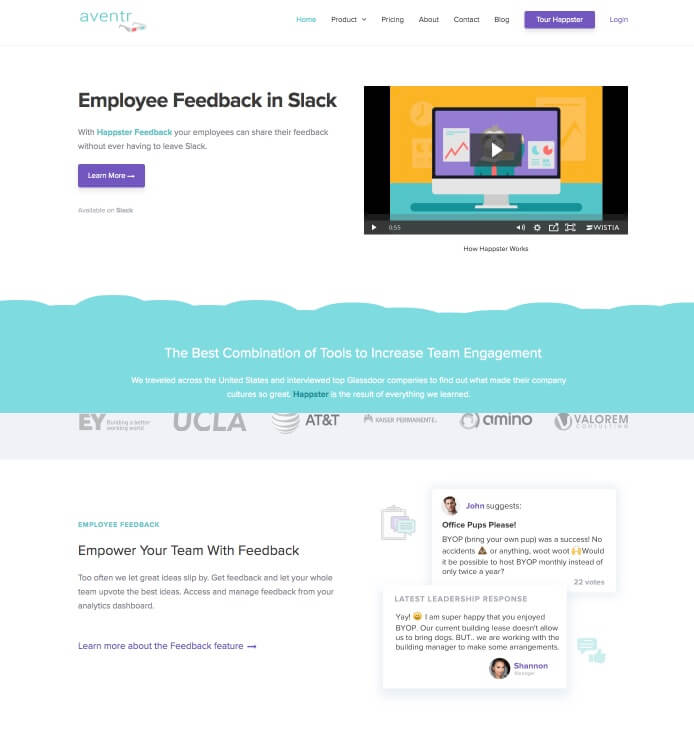 BarkBud
A dog walkers site for New York, the site is created with a neat and professional-looking design with the Avada theme.
If you don't have time to walk your dog and looking for a trustworthy dog walkers, here's the site for you.
When it comes to design of the site, the homepage of the site gives a clear idea about the objective of the site and all the sections are created quit nicely.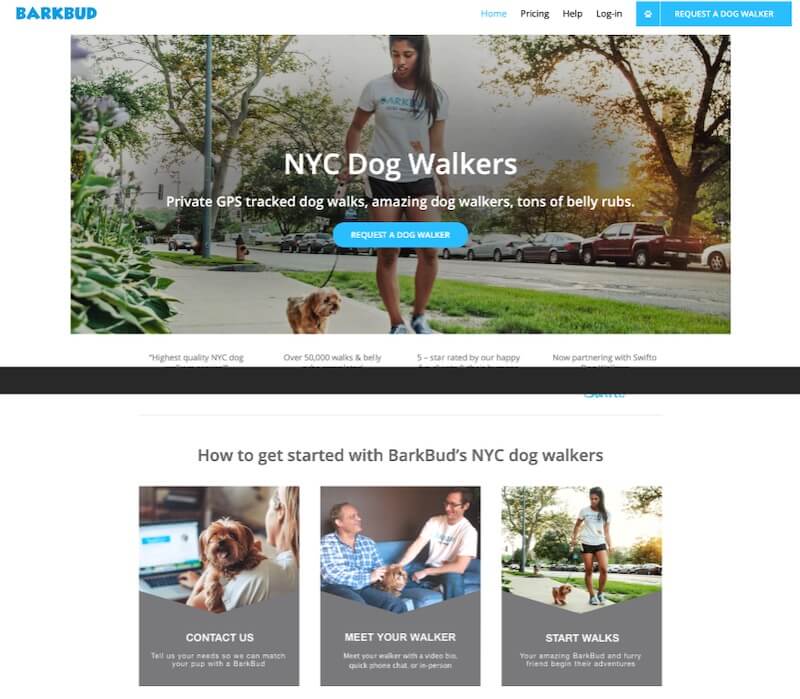 Final Word
Thus, this was the list of 50 websites created with Avada theme. Studying these websites, you will realize why Avada theme is a bestseller!
So if you do decide to use this theme or if you know any other interesting website built using this theme, then do let us know in the comments section below.