If you are looking for the best podcast hosting sites, we have listed the best options in this article.
A podcast is basically an audio file made available on the internet. It can be downloaded to individual mobile devices and computers/laptops for personal use.
It can be individual files containing music, informative tutorials, product demos, etc, or a series of audio recordings of books, movies, narration, etc.
First, you have to get yourself a podcast hosting site, then create your content, make it more presentable, and then publish it. To do that, you have a wide array of podcast hostings sites to choose from.
But, I am not here to talk about all of them, I am here to talk about the top podcasting sites that you should consider for your venture.
So let's get started.

01

. Transistor
Transistor is a podcast hosting service provider that boasts superior quality and thorough professionalism. This hosting site comes with all the important features that are crucial in growing your podcast audience.
With transistor, you can host multiple and unlimited shows, allow access to multiple users, if yours is a team, track daily, weekly and monthly performance of your podcast, their popularity with your audience, average downloads, and viewer location which will help you better target your audience.
The Basic plan of the transistor is priced at $19/month that offers limitless podcasts for 2 users and also 10,000 downloads every month.
Next up is the Professional plan at $49/month which increases the user limit to 5 and the download limit to 50,000. The final plan is the Business plan that gives access to 10 users and 150 thousand downloads every month.
Another amazing thing about Transistor is that its audio player can be embedded in any website built on WordPress or Squarespace and even Twitter.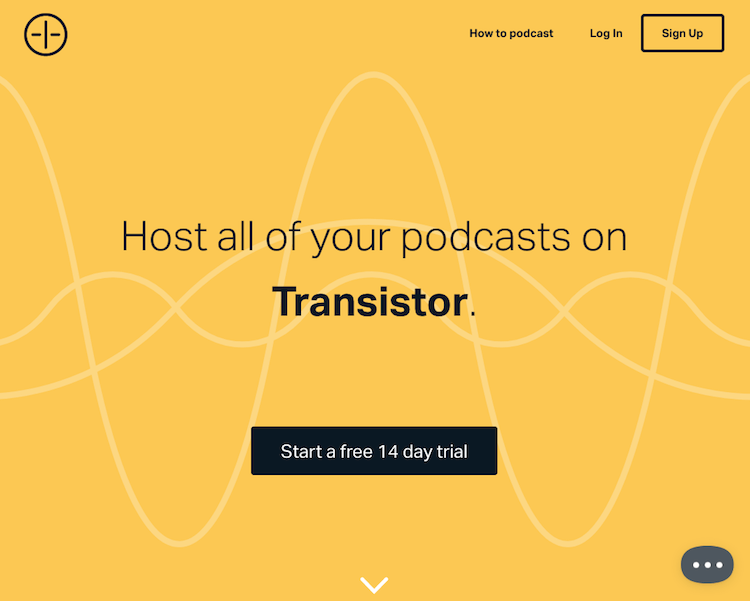 02

. Buzzsprout
Buzzsprout has been in this industry for a decade and has a massive fan following. The trial pack spans 90 days where you can upload content for 2 hours only & hosts your files for 90 days only.
It offers you an individual dashboard where you can create, edit and review your podcasts with a few clicks.
Buzzsprout keeps you updated with the amount of time you have left in your package, it optimizes any audio file that you wish to upload for faster uploading and better delivery to the masses, ensures enlistment in major podcast directories, and provides integrated audio players for websites and content performance stats as well.
The paid package of Buzzsprout is priced at $12, $18 & $24 where you get 3, 6 & 12 hours of upload time respectively.
You can get more hours by paying for each hour. However, with the paid packages, Buzzsprout does offer you unlimited storage & podcast import feature for free.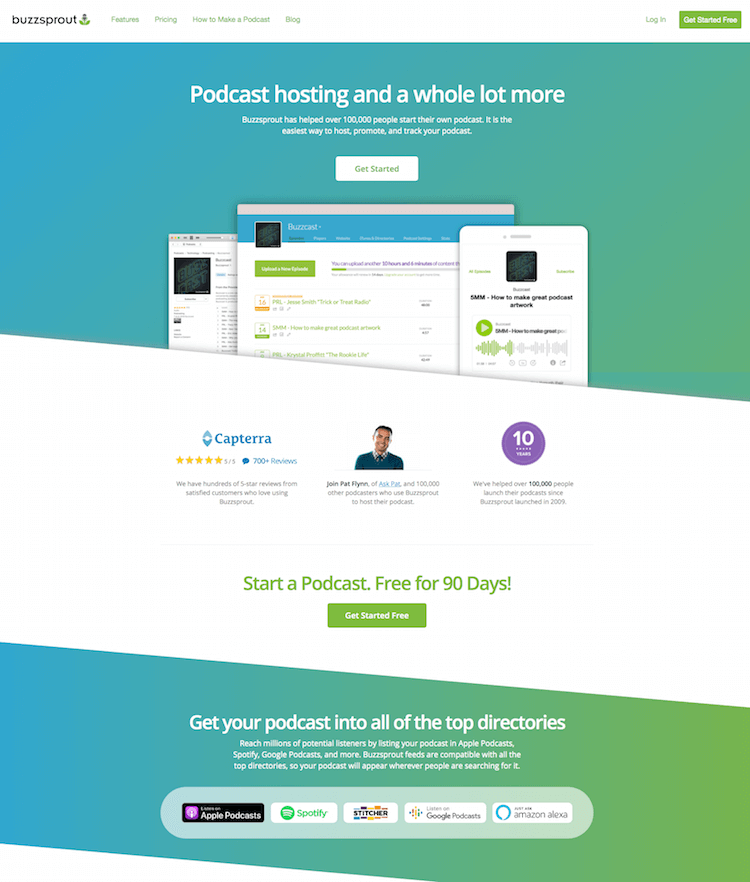 03

. Simplecast
Simplecast is the podcast hosting site that you should go for if you wish to step into this industry with a bang. Simplecast offers you unlimited storage space and uploads.
Simplecast also allows you to check the analytics of your viewers. The web players offered by Simplecast are robust and outright amazing.
You can customize the colors & sizes and can be embedded almost anywhere. Simplecast also has its own website builder which does a very crucial thing, and that is saving your time in the search for a theme.
What!? Do you have a theme already? That is great.
You also get a Recast option which allows your users to share the audio files. The pricing of Simplecast is designed in a simple manner.
The Basic package is priced at $15 a month where you get most of the features. The Essential package comes at $35 a month and the Growth package comes at $85 a month and packs all the features.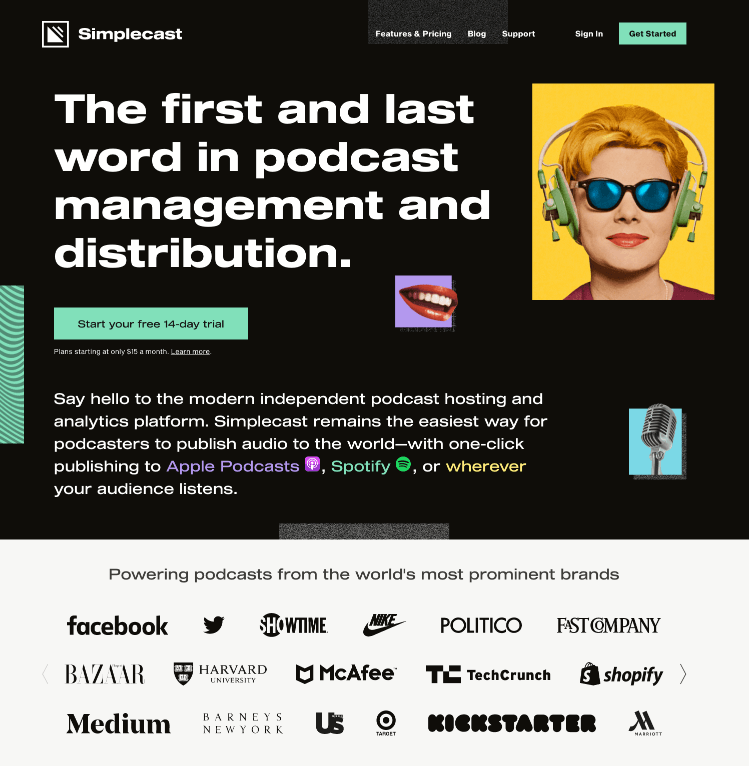 04

. Podbean
Podbean is a very popular podcast hosting and monetization platform that you can use to grow your podcast.
It carries its own analytics tool for an in-depth understanding of your channel's performance & areas of improvement.
Podbean also has its own website builder and storage & bandwidth capacity with no limits. Podbean is SEO optimized, provides reliable cloud hosting, and also allows you to show your own domain & branding.
You also get multiple monetization options with Podbean. You can use the advertising options or categorize premium/paid content and also convert your audience into your benefactor using the crowdfunding platform.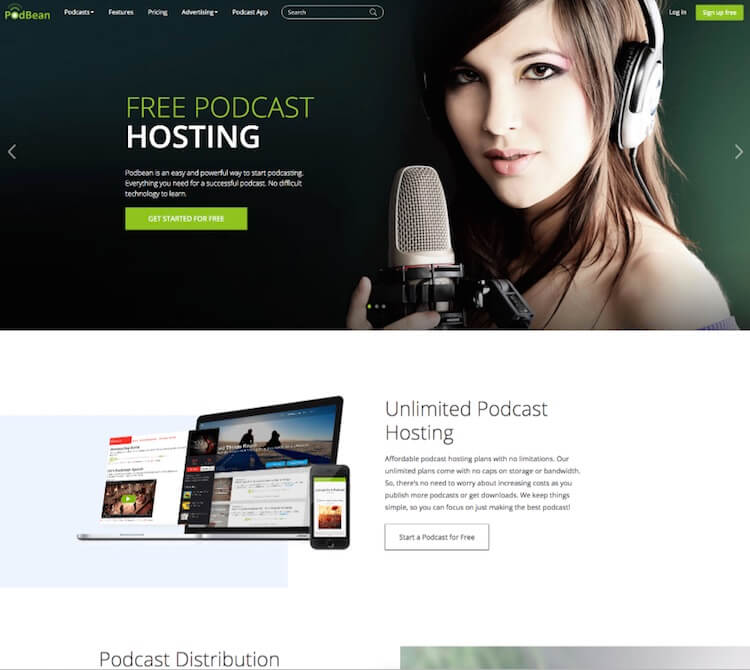 05

. Castos
The best thing about Castos is that it integrates with WordPress effortlessly.
It comes with a plugin for podcasting purposes and it is aptly called the Seriously Simple Podcasting WordPress plugin this allows you to manage your feed, oversee your analytics and upload your new content directly into your WordPress website.
For just $19 a month, you can have unlimited upload volume and download bandwidth combined with an embedded audio player that, also is customizable.
Upon signing up with Castos, you get a 2-week free trial and if you are willing to pay for the whole year in one shot, then you get 2 months of usage free!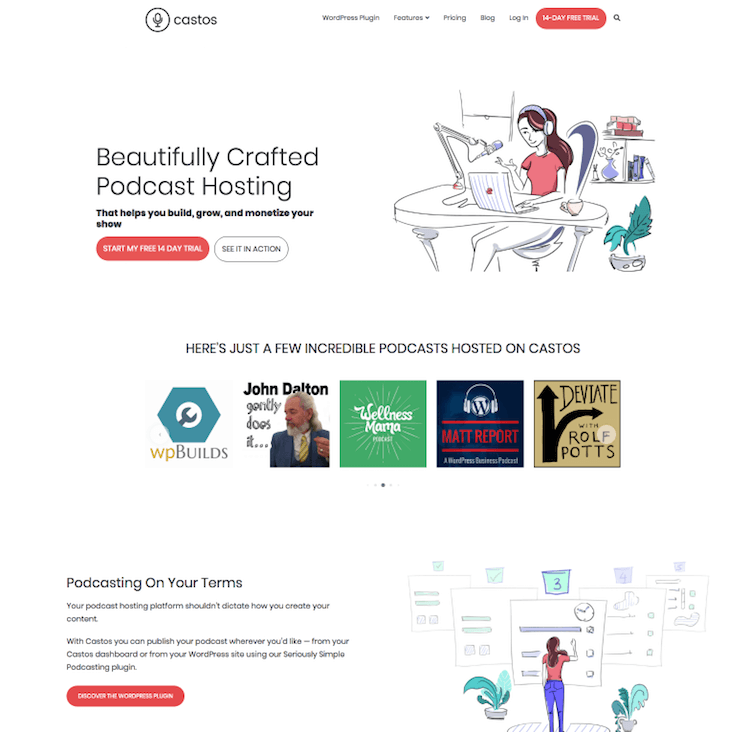 06

. Spreaker
Spreaker has been in the podcast hosting business for close to a decade. It boasts of some of the advanced software and incredibly unique features that benefit the podcasters.
What is the most unique feature of Spreaker is that it has a Live Podcasting option.
Moreover, Spreaker does not make podcasting a one-sided event, it has an integrated chat box that allows your users to interact with you in real-time. Spreaker also has a mobile app suitable for Android & iOS.
If you are saying 'Wow!' in your head, then wait for this, it has a desktop app that is compatible with Windows and Mac. You can do everything a podcaster does in this app.
Among all the packages Spreaker has to offer, the Broadcaster is the most fantastic deal that you can get. You get 500 hours of audio storage, 3 hours for every live podcast, monetization options, and advanced stats.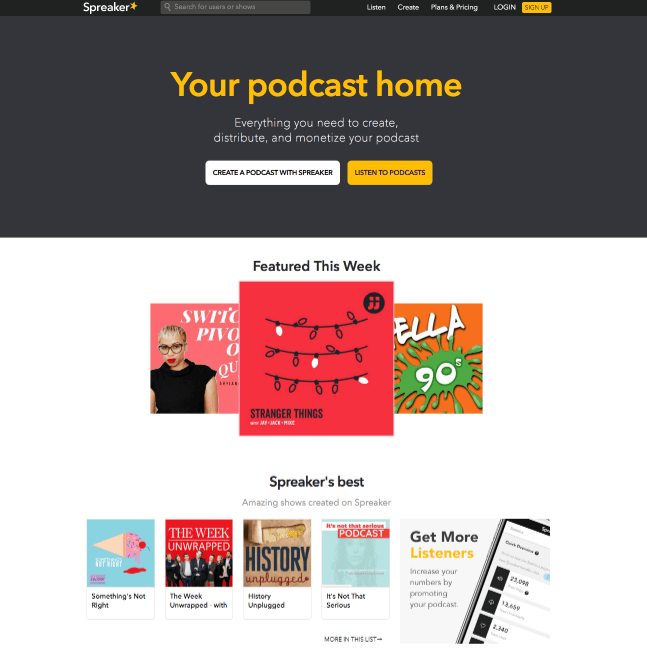 07

. Blubrry
Blubrry is a podcast hosting service provider that packs a punch when it comes to the features that it comes with.
It is compliant with RSS, seamlessly integrates with any website, and analyzes your performance using stats and partial as well as comprehensive reporting.
Blubrry also allows you to migrate your podcasts and is optimized for Google Play & iTunes, email support for any issues faced is among the many features that Blubrry comes with.
The pricing of Blubrry is very comprehensive. It starts with a $12 monthly package and can also be customized as per requirements.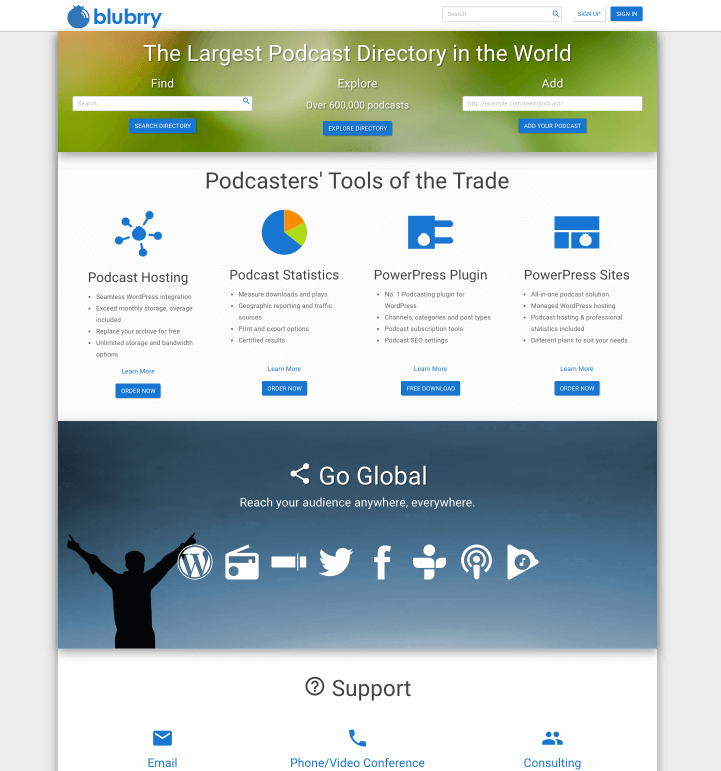 08

. Backtracks
Backtracks is a podcast hosting site that makes it absolutely easy to host media files with unlimited bandwidth & storage.
Backtracks come with a beautiful, customizable, responsive & embeddable audio player, compatible with a desktop, laptop, tablet & or mobile. The extensively detailed & actionable set of podcast analytics that Backtracks offers is top of the line.
Publishers, listening apps, aggregators, and ad networks, can finally know, understand, & even predict their audience's listening and consumption behavior across native mobile apps, and on the web.
Backtracks have a content delivery network that is optimized for podcasts & audio files. Whether you are a novice or a veteran in the business, Backtracks is more than ready for every content that you come up with.
To get a hang of Backtracks, you get a 2-week trial and the base pack starts at $39 a month where you get to publish one show with infinite episodes.
For 2 shows it is $59 and for up to 5 shows, it is $199 a month respectively. Backtracks also have an enterprise package for long-term business and they can be contacted for the same.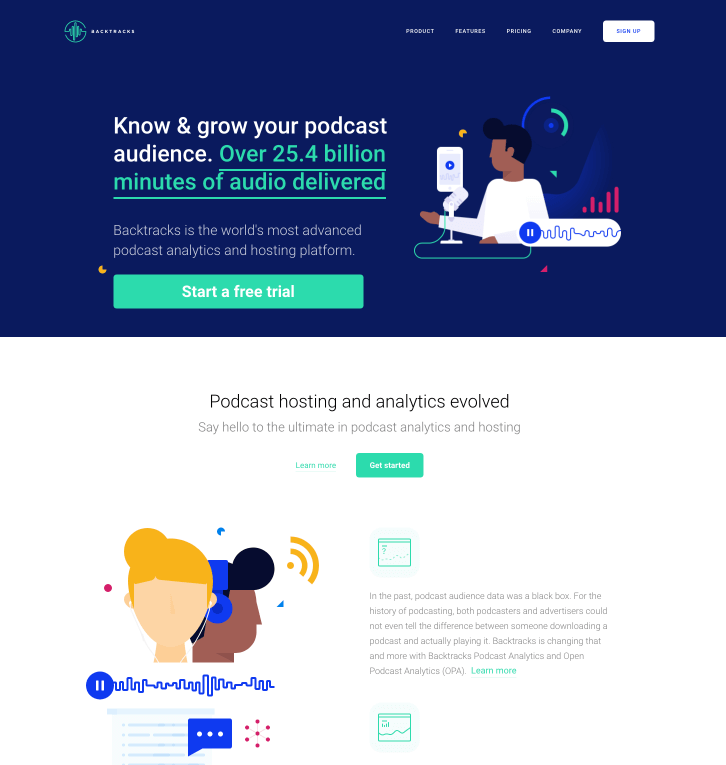 09

. Libsyn
Libsyn has been in the podcast hosting business longer than we can remember. Libsyn is highly spoken of by the veterans of the podcasting industry.
The features are amazing, you get unlimited downloads, audio & video media hosting, you can build your website and publish your shows, an HTML5 audio player, and really advanced stats analytics.
You also get an ad platform that opens the doors to monetization of your channel and also has a mobile app. While Libsyn is suitable for freelancers and individual operators, Libsyn Pro is carefully crafted keeping the enterprises in mind.
There is a slight downside to Libsyn though, it is the storage limit that Libsyn offers. There are 2 classic packages priced at $5 & $15 where you get 50MB & 250MB of storage respectively.
Not much in his day and age, I know. You can opt for the advanced package that is priced at $20, $40 & $75 and gives you 400MB, 800MB & 1500MB of storage respectively.
What's unique about the Advanced package is that you also get the Mobile App and advanced stats feature for an additional $10 monthly payment.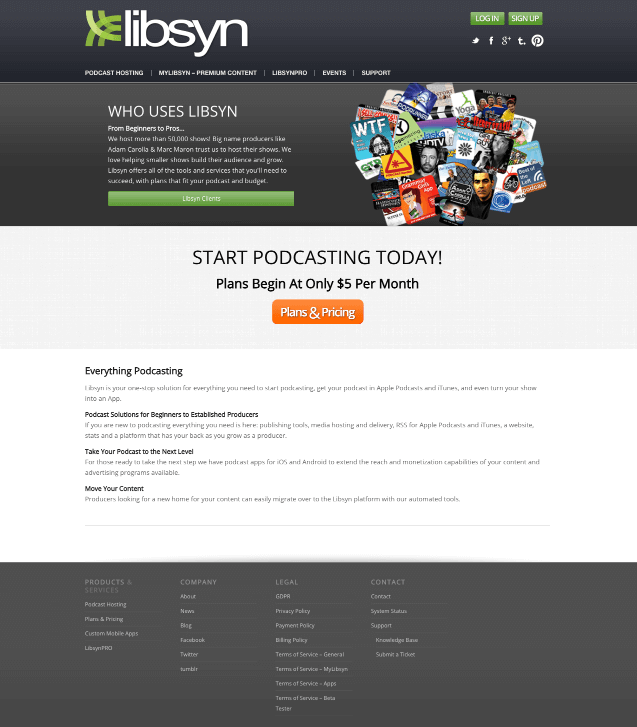 10

. Soundcloud
The world's largest music & audio hosting site goes by the name Soundcloud, and it introduced podcast hosting in 2015. Soundcloud has approximately 175 million unique visitors every month.
If that is not astounding enough then, here is another fun fact. Soundcloud experiences 12 hours of content uploaded every minute on their website. those are unfathomable numbers.
Using Soundcloud's hosting services, you can get access to all of their embedded players, Twitter cards, and timed comments.
All you need is a free account, you can upload 3 hours of content per month and get basic statistics reporting.
SoundCloud Pro Unlimited is the juiced-up version of Soundcloud and an account with it gives you unlimited upload time, scheduled releases, embed controls, and the option to pin five podcasts to your profile.
You get access to most of the features with your free account, but if you want it all, shell out $16 a month or $144 a year to get your hands on the best podcasting hosting site in the world.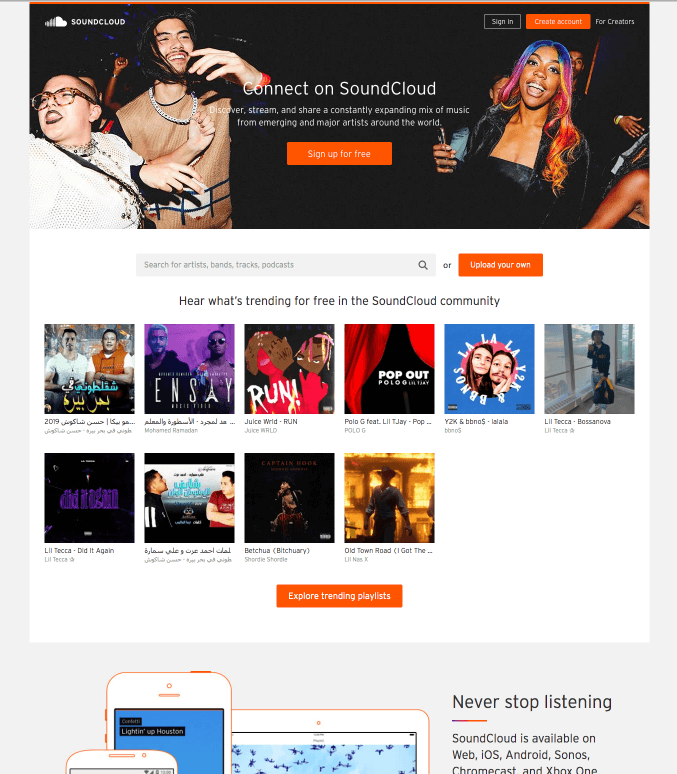 11

. Podomatic
Podomatic plays a fantastic role in the life of creators to record, upload and promote new audio content. All of that can be done from one dashboard.
Podomatic with its integration with Patreon & Advertisecast opens the doors to podcast advertising and crowdsourcing which are tested ways to make money from your podcasts.
Podomatic also offers social sharing options, and the best part is that the podcasts can be played directly on Facebook & Twitter feeds.
Podomatic with its partnership with Weebly also provides you with a website & a free podcast app for iOS & Android. The Basic Plan is absolutely free where you get a bandwidth of 15GB and 500MB storage.
There are 3 paid plans ranging between $8, $13, and $21 where you get a bandwidth of 100GB, 200GB & 500GB along with a storage limit of 2GB, 2.5GB, and 5GB respectively.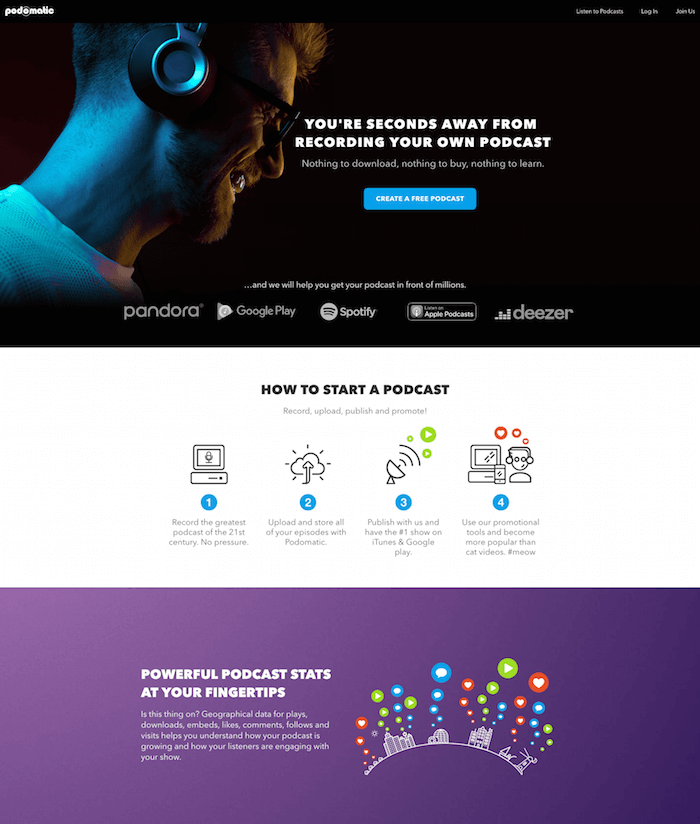 12

. Whooshkaa
Whooshkaa is a podcast hosting site based in Australia. It offers you a free platform for audio hosting, publishing, distribution & analytics.
Whooshkaa allows you to edit, amplify, monetize, secure, manage and host your podcasts effortlessly. The most unique feature of Whooshkaa is its text-to-speech conversion and it is worth a try.
The versatile APIs that Whooshkaa offers to organizations allow it to seamlessly merge with their systems and manage the audio content, shows, podcasts, etc.
The basic plan is free and it gives you 1000 ad impressions and 5GB of the media library. The Pro Plan at $99 a month comes with 50,000 ad impressions & a 20GB media library.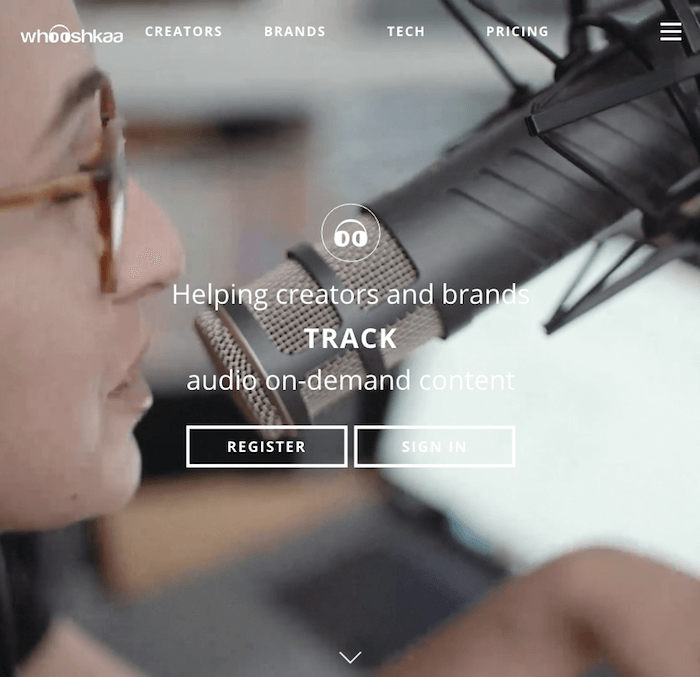 13

. Podiant
Podiant is a pretty new player in the podcast hosting industry. It was established in 2016 and since then it has grown brick by brick.
Initially, Podiant delivered the most basic but necessary features but now the features that Podiant offers give the veteran players stiff competition in the business.
Some of these features are websites with blog posts and pages, podcast analytics, auto-posting in YouTube, connection with Dropbox, social sharing, and a lot more.
The base package offers upto 3 podcasts at $36 a month and with the large package, you can grow upto 20 podcasts at $234 every month.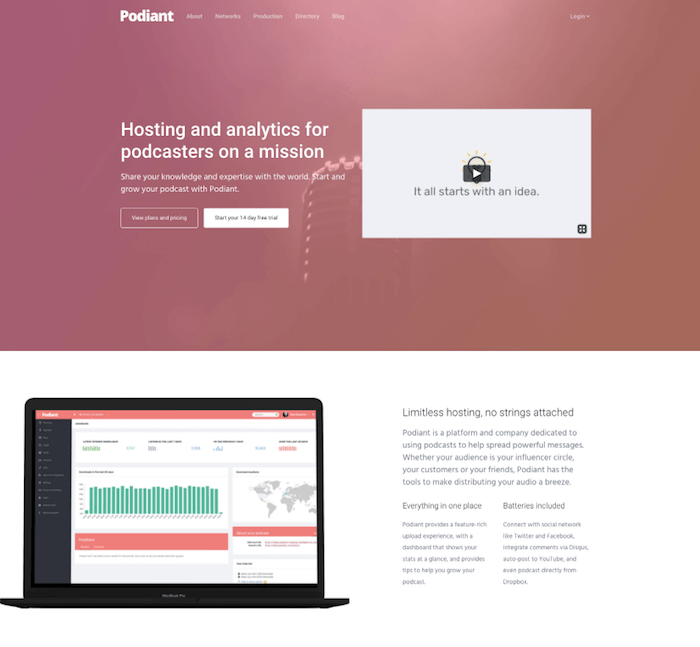 14

. Podcast Giant
PodcastGiant does everything that a podcast hosting site should do. But what it does more is build a website for you and save your time in that sector.
The theme offered by PodcastGiant is unique and elegant and able enough to make you stand out in the crowd. You can publish unlimited podcasts, your content is backed up every night, it is SEO optimized and you get all of that just for $37 a month.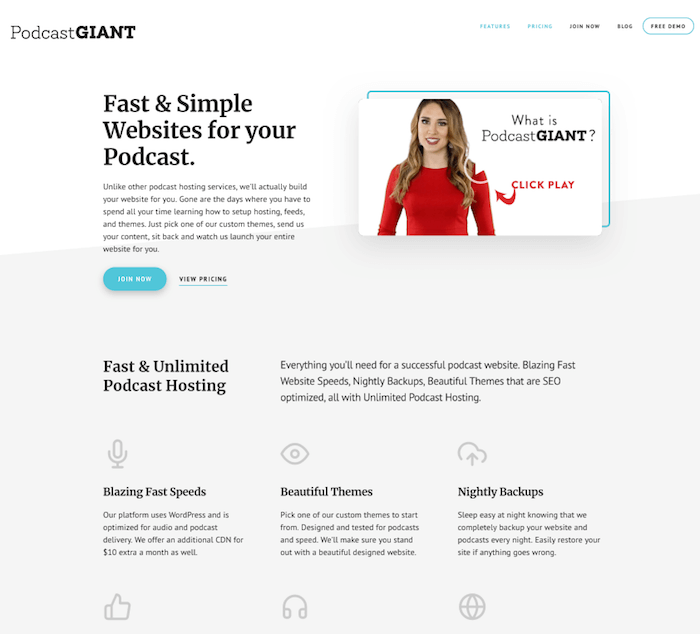 15

. AudioBoom
AudioBoom, as the name suggests has all the bells and whistles that will accelerate your podcast to new heights. AudioBoom also allows you to host, distribute and monetize your podcast.
The hosting process is very simple and distribution can be done seamlessly using AudioBoom's partners Apple Podcasts, CastBox, Deezer, Google Podcasts, iHeart, RadioPublic, Spotify, Stitcher, and TuneIn.
You can embed the audio player into your website, blog, and social media pages. The analytics offered by AudioBoom is absolutely accurate and help you grow your audience and cater to the right audience.
You can also bring like-minded people to collaborate with you. The base package comes at $10 a month and in it, you get to publish unlimited episodes, smooth distribution, advanced analytics, and embedded players.
Once you achieve 10,000 plays per episode you can upgrade your package as well.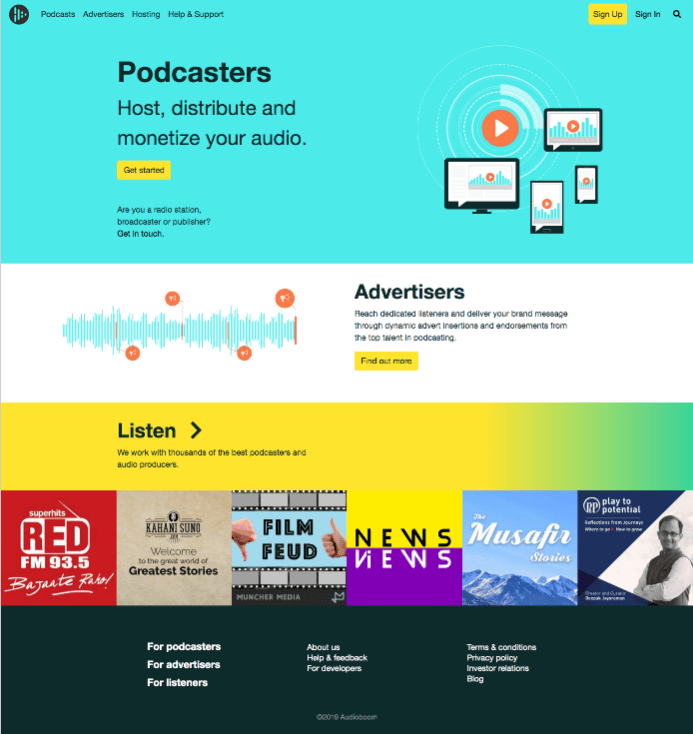 Final Word
So, these were the best Podcast hosting options that you can use to host your podcast.
The podcast is growing in popularity over the last few years and many users prefer to listen to the podcast than read a long post. Also, a user can utilize teh time while driving or doing other activities and listen to the podcast.
So, if you are looking forward to starting your own podcast you can use any of these podcast hosting services.
Here is an article about how to start a podcast in a limited budget. Also, here's a detailed list of top podcast hosting platforms.