Although GoDaddy is a convenient place that offers help for all your distinct domain name and registration needs and for hosting your site, there are plenty of other options worth noting just as well.
There are many GoDaddy alternatives that you can consider when you need help with getting a new option to work instead of GoDaddy.
You'll need to look at these when the issues and costs of GoDaddy are considered.
Why to Consider Something Else?
Even though the site has made a name for itself as a simple place for managing domain names and offering web hosting solutions, it helps to find different GoDaddy options for many reasons.
To start, there are several choices out there that might prove to be less expensive than what GoDaddy charges.
You should look for options for hosting that isn't going to force you to spend more on services than what you might prefer to work with.
The fact that GoDaddy has plenty of BBB complaints doesn't help either.
Also, GoDaddy has been a strong supporter of the Stop Online Piracy Act or SOPA bill.
While the bill sounds like a good idea, the bill actually allows the government to find information on people at any time, including details on domain registration functions that are normally supposed to be private.
This is not an aspect of handling a site that you might be comfortable with using. Therefore, it would help to find other sites that compete with GoDaddy when looking for a convenient domain host.
01

. BlueHost
BlueHost focuses mainly on WordPress, although the Blue Flash interface provides a sensible approach to producing a WordPress site.
You do not require any technical knowledge of how to produce a site to use BlueHost.
The WP Pro support offered by BlueHost is positive to note. The resource protection system here ensures you'll have more control of your content.
The added unmetered bandwidth surround ensures you'll have more control over your content.
Another advantage for the newbie user is that you get your domain name for free when you buy BlueHost hosting for your site.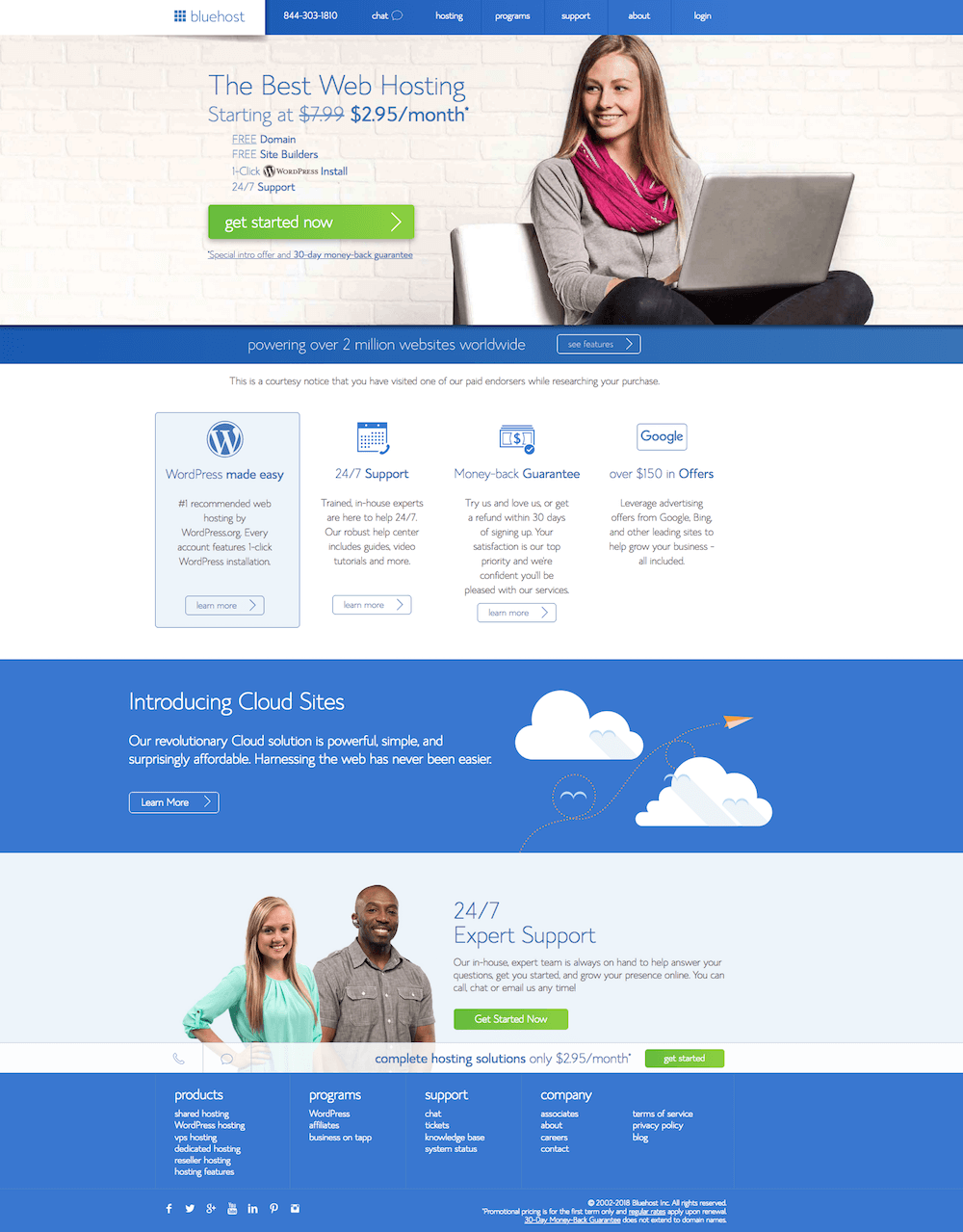 02

. InMotion Hosting
InMotion is your first choice to note for hosting needs. InMotion offers a simple arrangement for hosting that lets you use a free SSD setup.
What's also useful about InMotion is that it uses a one-click installer that can handle hundreds of applications. You can get all these apps ready through the same control panel.
The secure backup process ensures you'll have more control over the work you are putting in.
The backup setup uses a design where you'll keep your content ready for reach during an emergency or if you are struggling with making your site more functional or useful.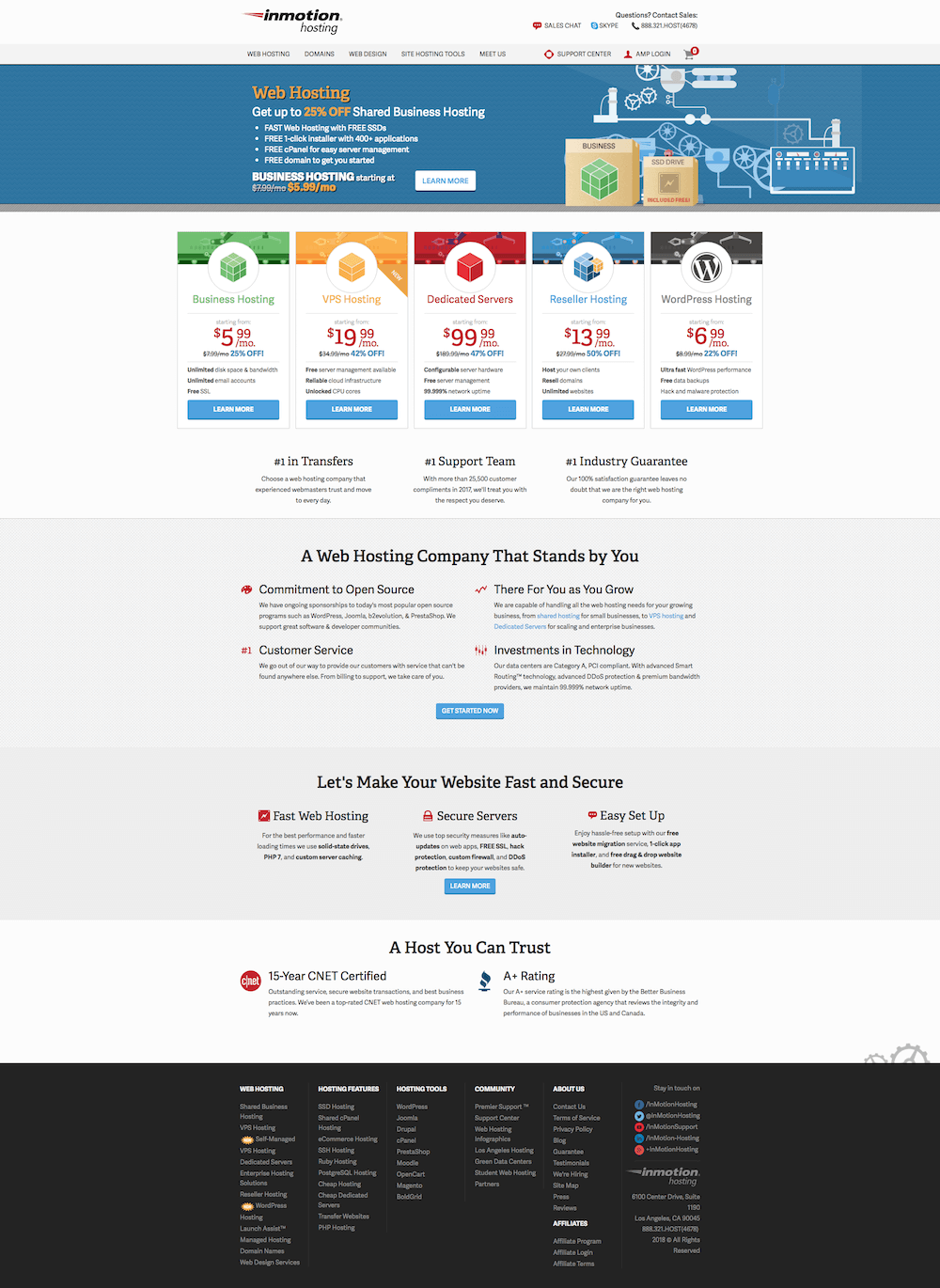 03

. A2 Hostiang
A2 Hosting has several useful hosting options for your use, including shared, reseller, VPS, and dedicated hosting solutions.
You can use A2 Hosting with WordPress, Joomla, Drupal, and Magento setups in mind to produce a simple and well-facilitated layout.
The Turbo server feature that A2 offers costs extra to access, but this solution puts you in the front of the line for producing better speeds and controls.
The Turbo server works about 20 times faster than what you would get elsewhere. You can use this quite well for your handling needs depending on the account you're using and how well the setup works.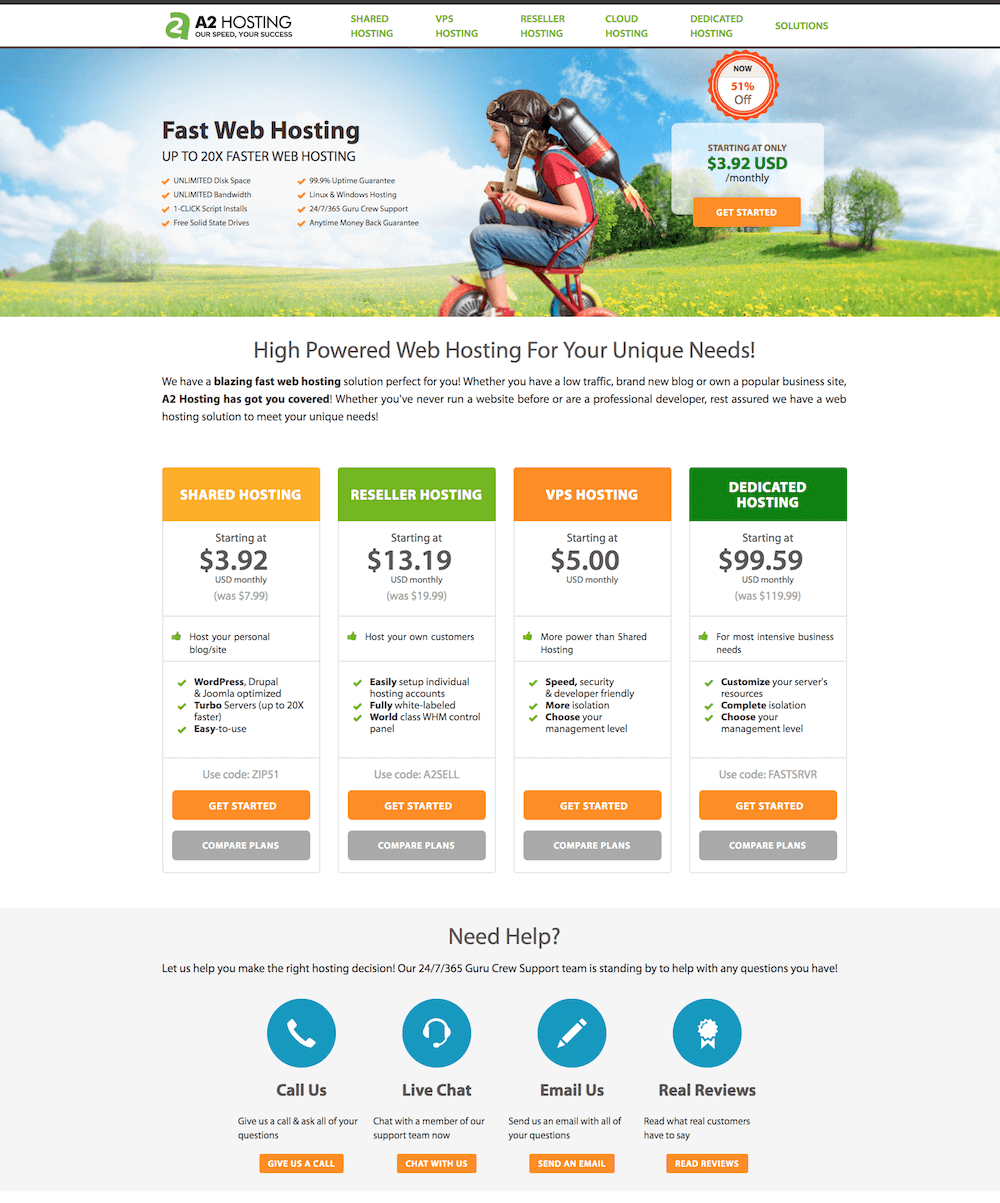 04

. Rackspace
Rackspace is a little different when compared with other GoDaddy alternatives in that Rackspace concentrates on emails.
You can work with the unique Rackspace Email setup and use unique spam and virus protection setups. The security involved is easy for all to follow.
You can also use Rackspace for your eCommerce needs. Rackspace has separate solutions for Oracle, Drupal, Sitecore, and WordPress.
Of course, Rackspace is best for when you're looking for something thorough and direct, although you need to analyze the content as well as needed.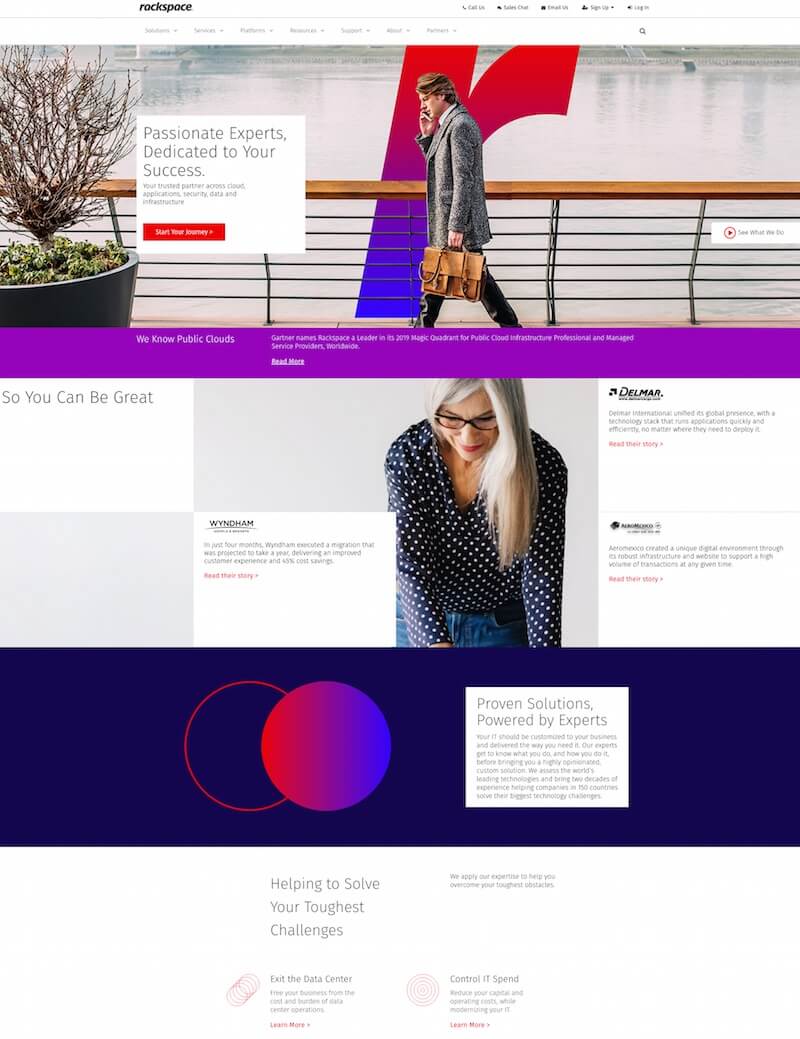 05

. HostGator
HostGator is another choice that concentrates mainly on the basic hosting efforts you can hire.
The one-click installation support offered by HostGator provides you with a sensible approach for managing the content you wish to utilize.
The most important part of hiring HostGator is that the setup works well for establishing a site even if you have never produced one of your own.
HostGator uses many themes and pre-built sections that you can utilize. You can produce an attractive website and add a quality arrangement for many needs, including wiki hosting.
The phpBB hosting also lets you produce bulletin boards that are easy to customize and arrange, so you can get in direct contact with people on your site.
HostGator also helps you to find domains for your use. The variety of domains that HostGator offers includes choices for all your major needs, including specific extensions.
You can use an auto-renew service as well to ensure your domain does not expire because you were unable to get it restored.
HostGator will let you know in advance when it will be time for you to renew your work, thus ensuring you'll know what you are getting into with your site.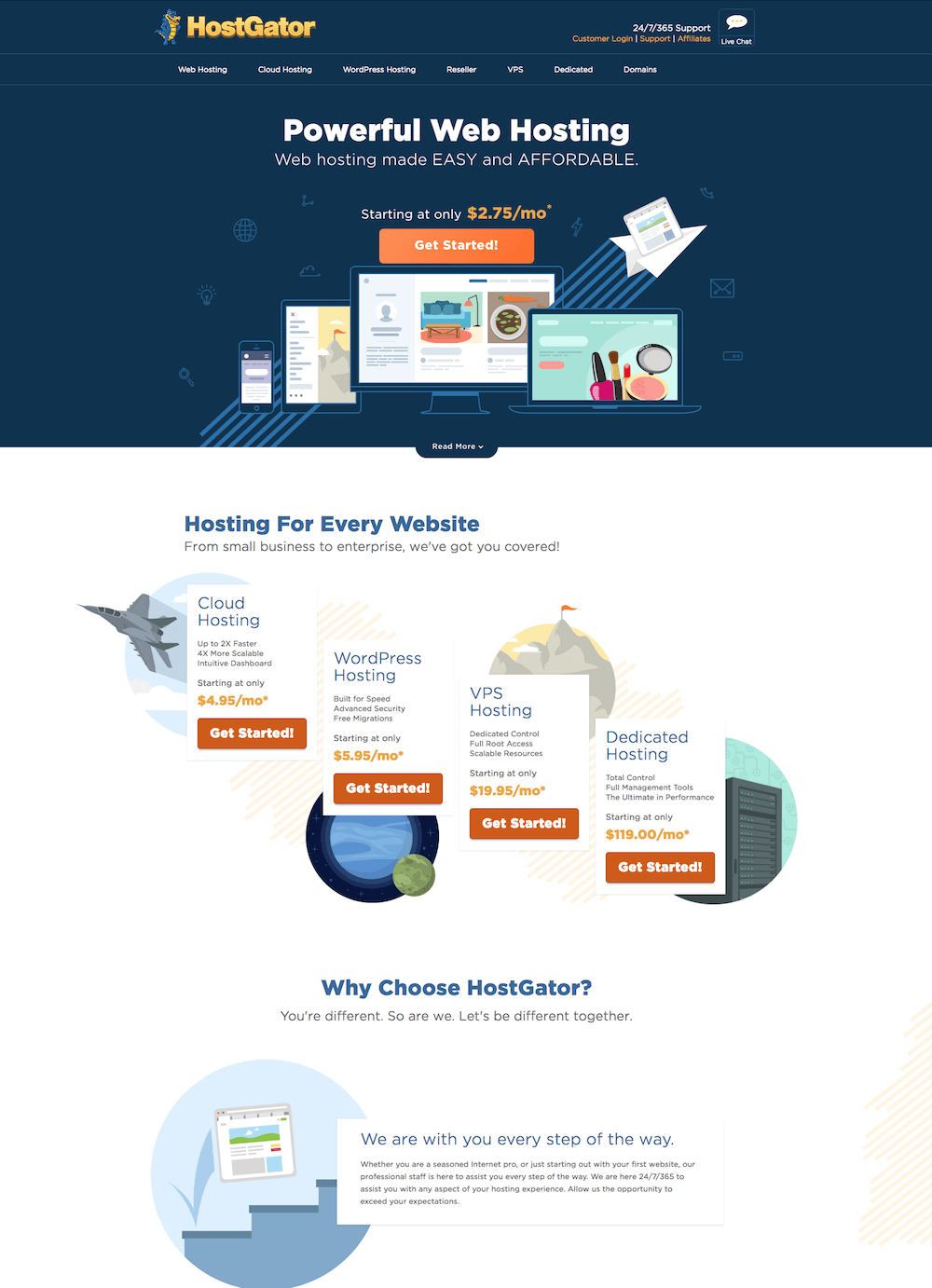 06

. Domain.com
Domain.com as the name suggests is a platform to register domain names and it is one of the leading alternatives to GoDaddy when it comes to domain registration.
You can use this platform to find the best domain name for your business as well as an SSL certificate for your website.
You will get domains with all different TLDs on this platform, so you will have a wide range of options while you look for the best domain names.
Other than domain and SSL, you can use this platform to build a website. It offers web design and marketing services to grow your business.
So, Domain.com is a one-stop solution for your online business that you can try.
07

. GreenGeeks
GreenGeeks hypes itself for being a green hosting company. That is, the company uses renewable energy when getting its hosting servers up and running.
But this aspect is only a small part of what makes GreenGeeks a viable alternative to GoDaddy.
Your ability to use as much disk space and bandwidth as needed is a big plus. The free backups and live chat offered are convenient as well.
The marketing package provided by GreenGeeks makes it a worthy choice as well. GreenGeeks uses several encryption tools and SSL functions for protecting your content.
The added support for multiple carts makes for a huge plus too. You can use GreenGeeks quite well when producing content that is thorough and easy to plan out.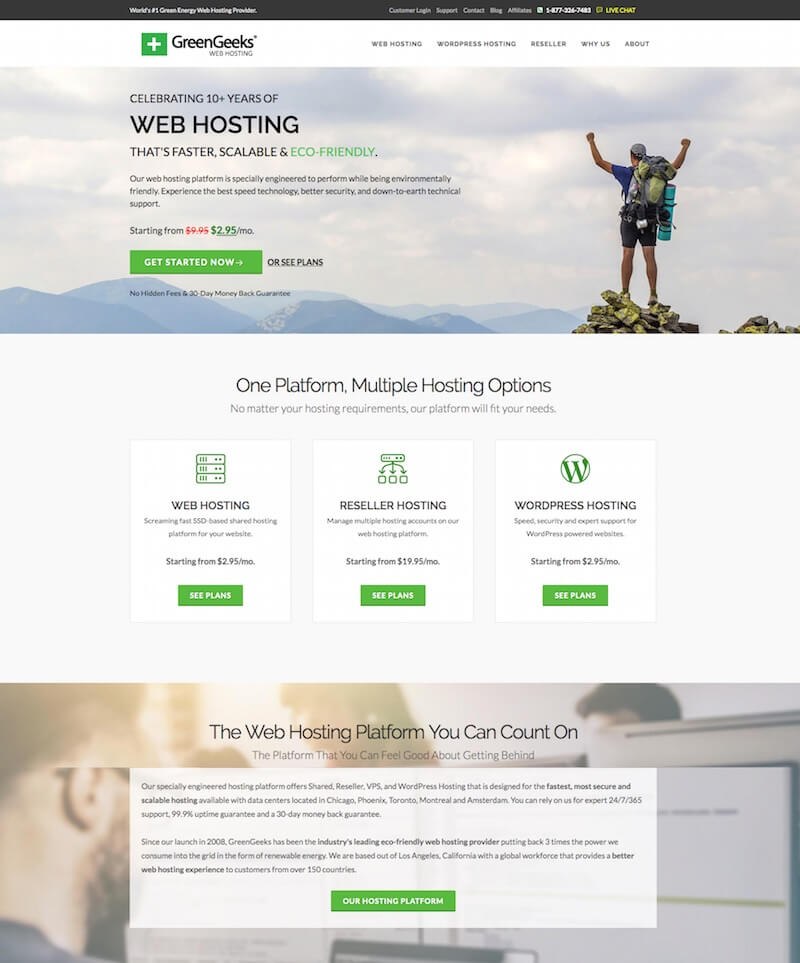 08

. WebHostingHub
The SSD-based support from WebHostingHub is something of note. SSD hosting entails using a solid-state drive that offers faster speeds and can receive proper connections in moments when used well enough.
WebHostingHub provides this feature to those looking for helpful ways to manage their content right.
You can transfer your site to WebHostingHub without any downtime involved in the process, you will have the freedom to get your page moved out well without delay.
The drag and drop builder offered by WebHostingHub also ensures you'll have more control over how well your content looks.
You won't have to worry about technical knowledge when trying to get your site produced well enough.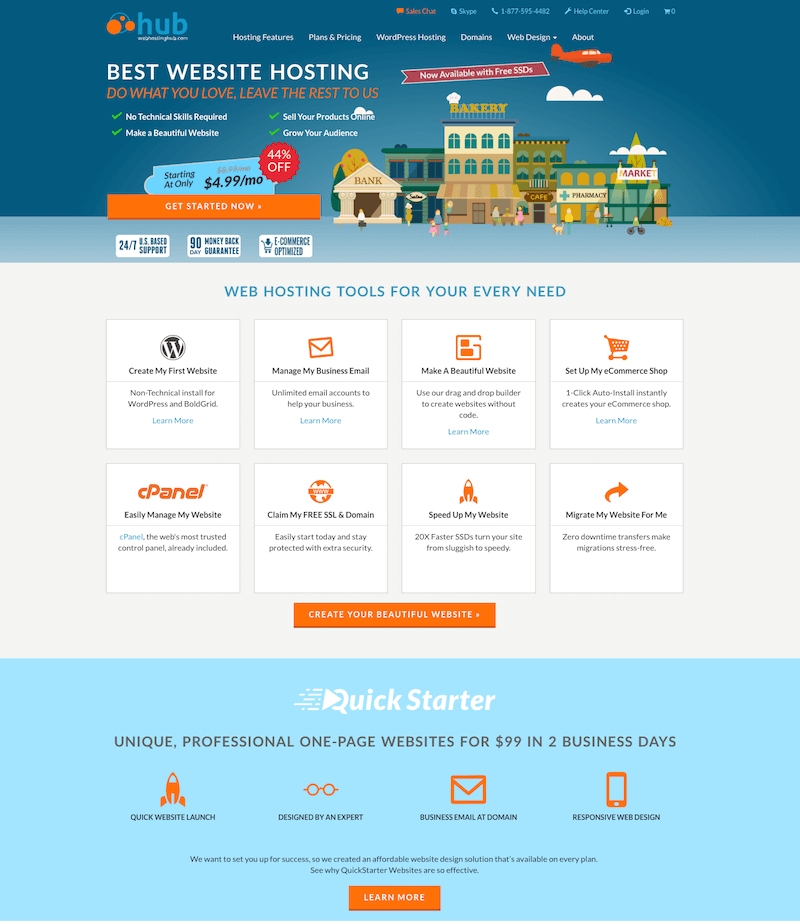 09

. DreamHost
DreamHost is a solution that helps you with finding a domain name and getting it ready in moments.
You can use DreamHost to plan out a new domain name in a few bits without being too complicated or hard to use.
Also, DreamHost gives you extra control over your experience with a fully customized control panel. The unique panel design offers more features and is fully reliable for your needs.
The 24/7 service department also ensures you'll have more control over the work you are putting in here.
The cloud hosting solutions from DreamHost provide you with root access as well.
This feature is mainly for those who understand the more technical aspects of hosting. But the cloud host setup gives you extra help with handling your work and making more out of your content.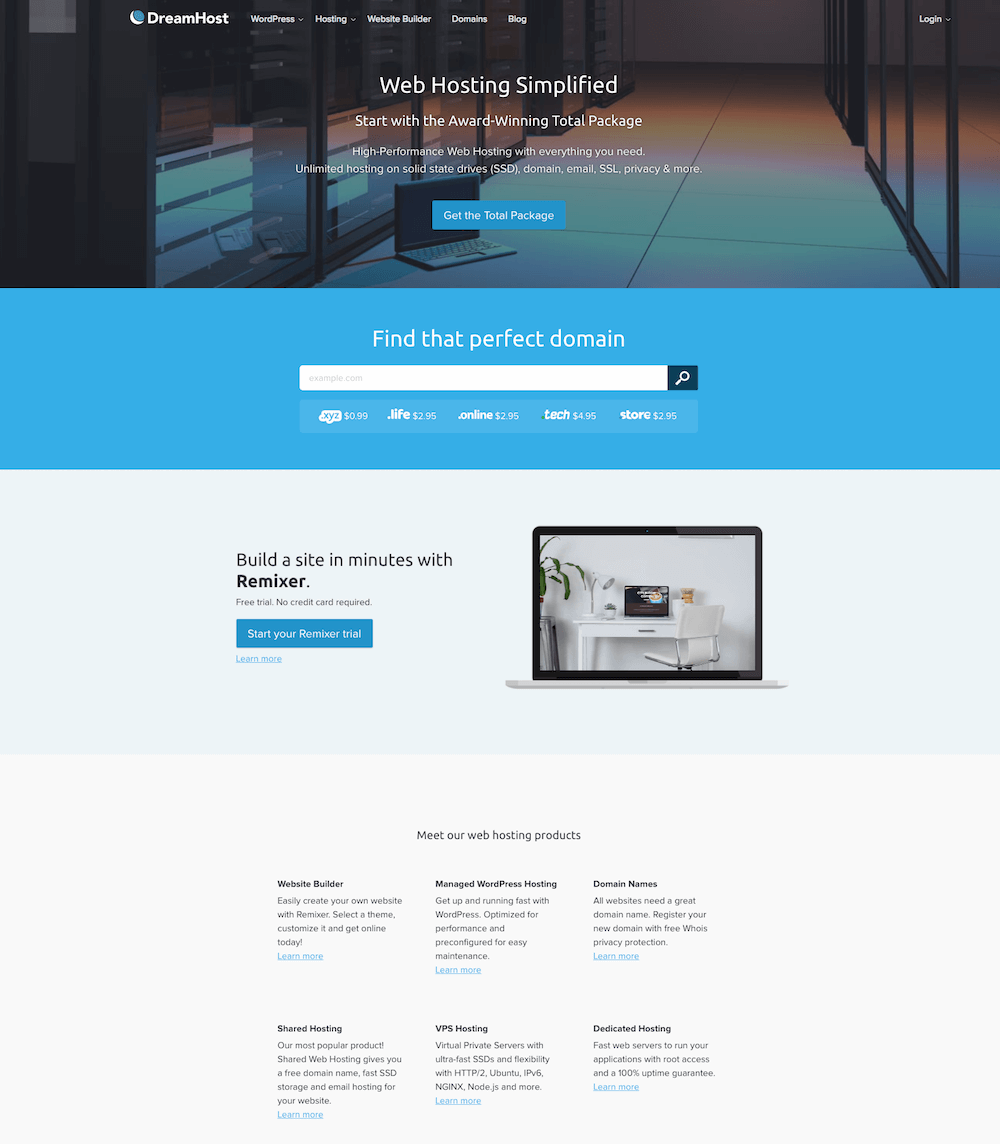 10

. Namecheap
The last choice you can use for your needs is Namecheap. This is a basic place that focuses on helping you to find a new domain name. This is the basic solution that you can get out of what GoDaddy offers.
You can search for or transfer domains with Namecheap. You can work with many extensions for your site as well, which is a plus considering how some extensions might be a little more descriptive and functional for your use.
The hosting efforts supported by Namecheap are also features of note for your site.
Namecheap offers hosting solutions for WordPress sites. Private email hosting solutions are also available when you need help with dedicating your content elsewhere.
Added server solutions are also available, with Namecheap going so far as to sell servers to other people.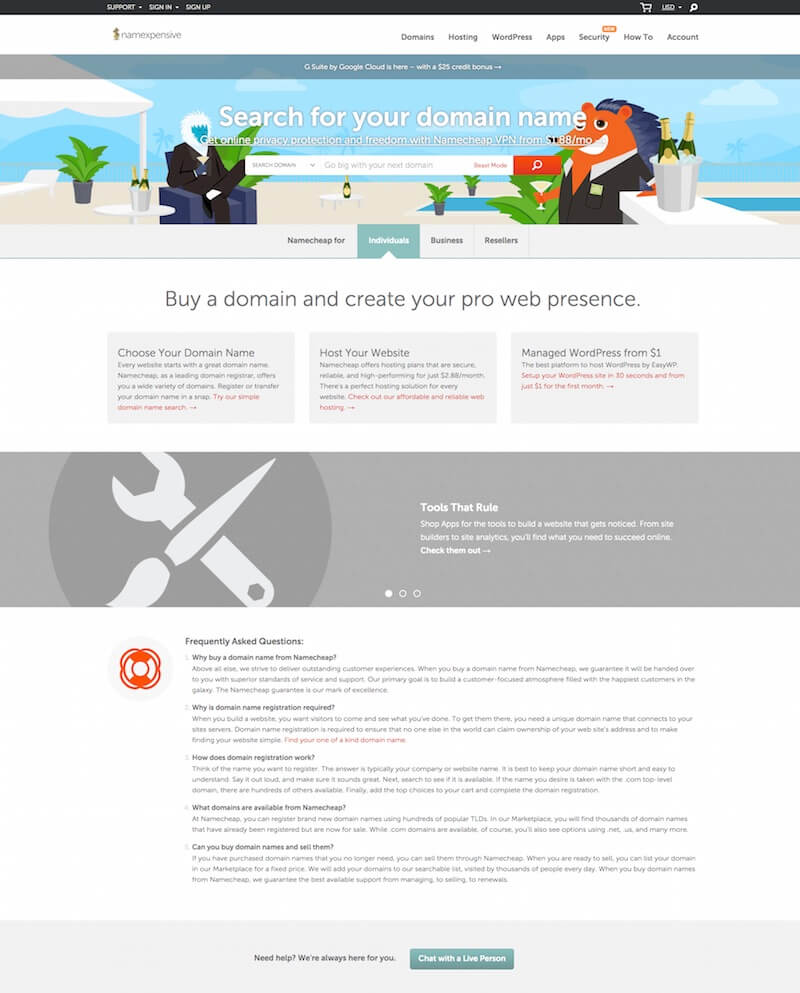 11

. SiteGround
The diverse options that you can use when getting SiteGround to help you with your hosting needs are worth exploring. You can use SiteGround for cloud, WooCommerce, WordPress, and basic web hosting functions.
The simple website building system that SiteGround uses is a point that will make more out of the content you are putting in.
SiteGround offers a convenient website building layout that allows you to produce a distinct blog or eCommerce page. The control panel has a simple design that is thorough and adds a good touch for your space to utilize.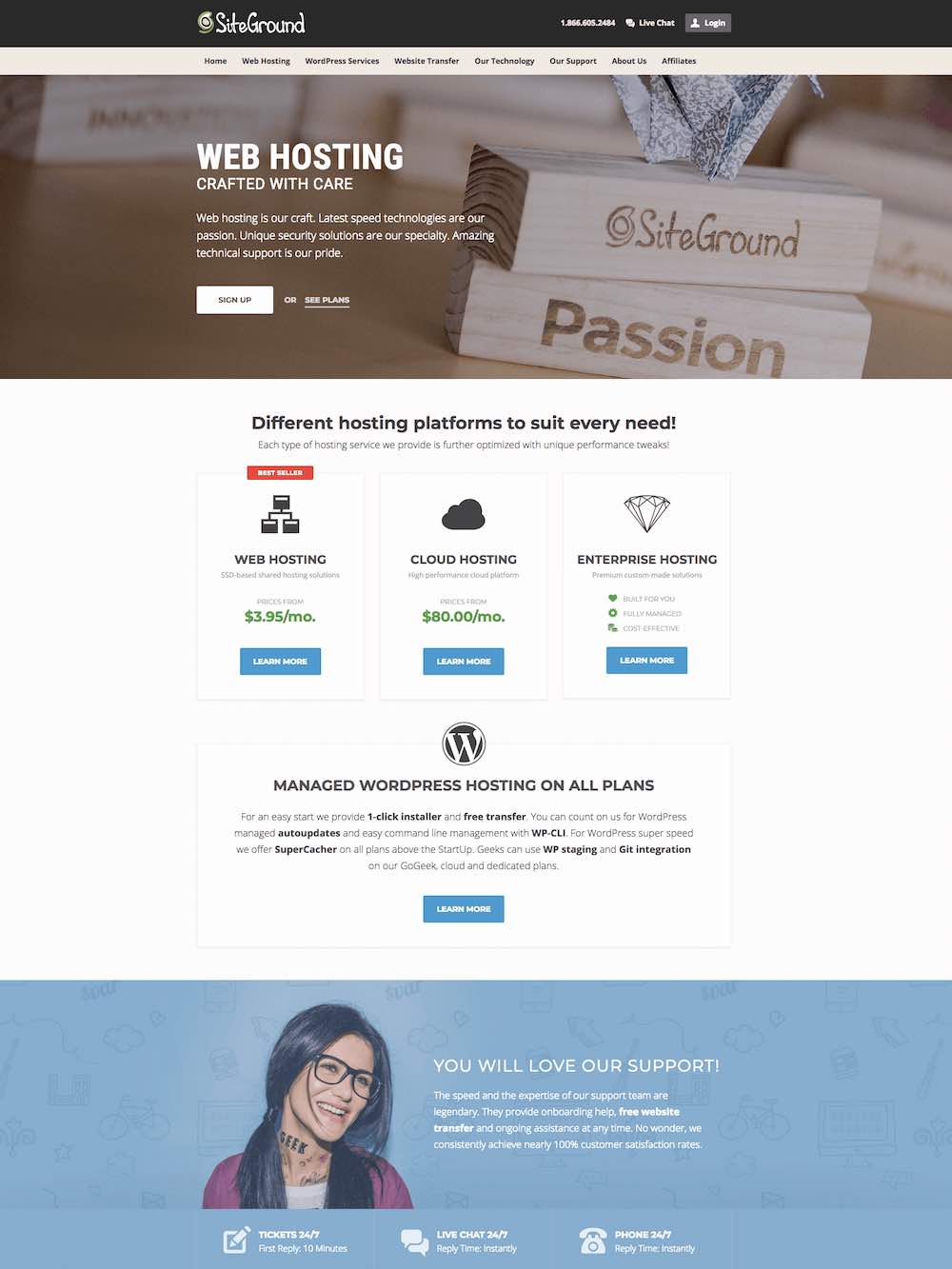 Final Word
Each of these GoDaddy alternatives is worth looking for if you want something that may be easier for you to utilize.
Check out the links for each of these places to find details on their specifics and the charges they utilize.
You'll find that these choices may prove to be better for your use when what you might expect elsewhere.