BuddyBoss Black Friday deal 2022, a great chance to get this amazing community builder software for a 30% discount.
Black Friday and Cyber Monday is the time to buy all the important tools and services for your business for the year to make sure that you are able to save a lot of money during this time.
In 2022, BuddyBoss is offering a 30% discount on all of its products, the BuddyBoss Platform, BuddyBoss themes, and plugins.
They also have recently come up with the app builder, the BuddyApp that you can use to create your own app for your business and publish it on Google Store as well as Apple app store.
Do read our detailed review of the BuddyBoss platform to understand more about the tool.
About Black Friday and Cyber Monday BuddyBoss Deal
If you are aware of BuddyBoss Platform, it is the best solution to create a custom community site like the top social networks in the world.
Along with a great design, it offers you all the features and options.
However, many user who wants to build a community site find their pricing a little expensive than general WordPress products which is understandable because BuddyBoss platform is not a just a theme or a plugin but a complete community site platform.
If you go for custom designing such features and design, you probably have to spend thousands of dollars.
Here are the general pricing of BuddyBoss.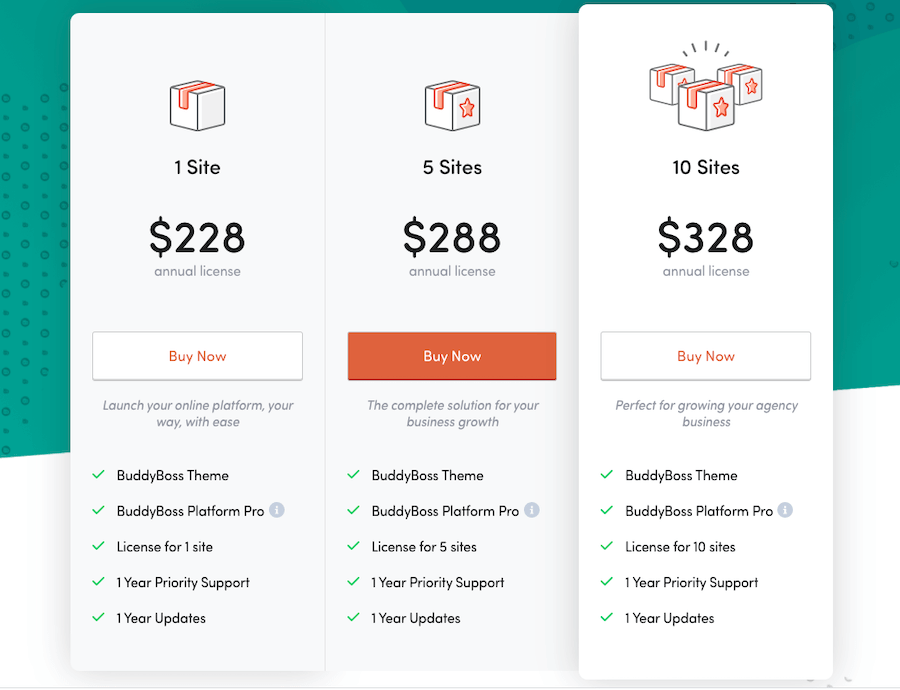 BuddyBoss Black Friday Deal
Now, with the BuddyBoss Black Friday deal, you will get a 30% discount that will help you to save a lot.
BuddyBoss Cyber Monday Deal
During Cyber Monday, you will get 20% discount on all the BuddyBoss Products.
What is BuddyBoss?
BuddyBoss is the best community website builder on the WordPress platform. You can create a great-looking, professional social community site using the BuddyBoss themes or the BuddyBoss Platform.
Here is how the community site design looks like with the BuddyBoss Platform.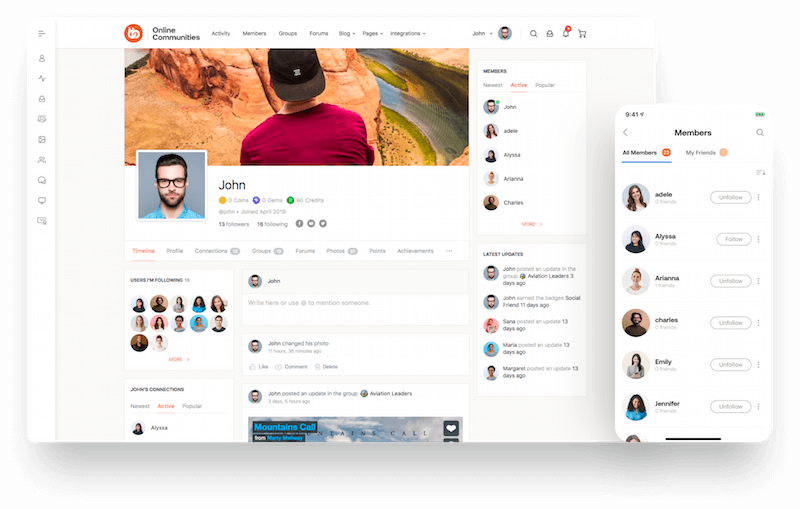 You can customize the design of your community site completely to make sure that the final design looks perfect as per your need.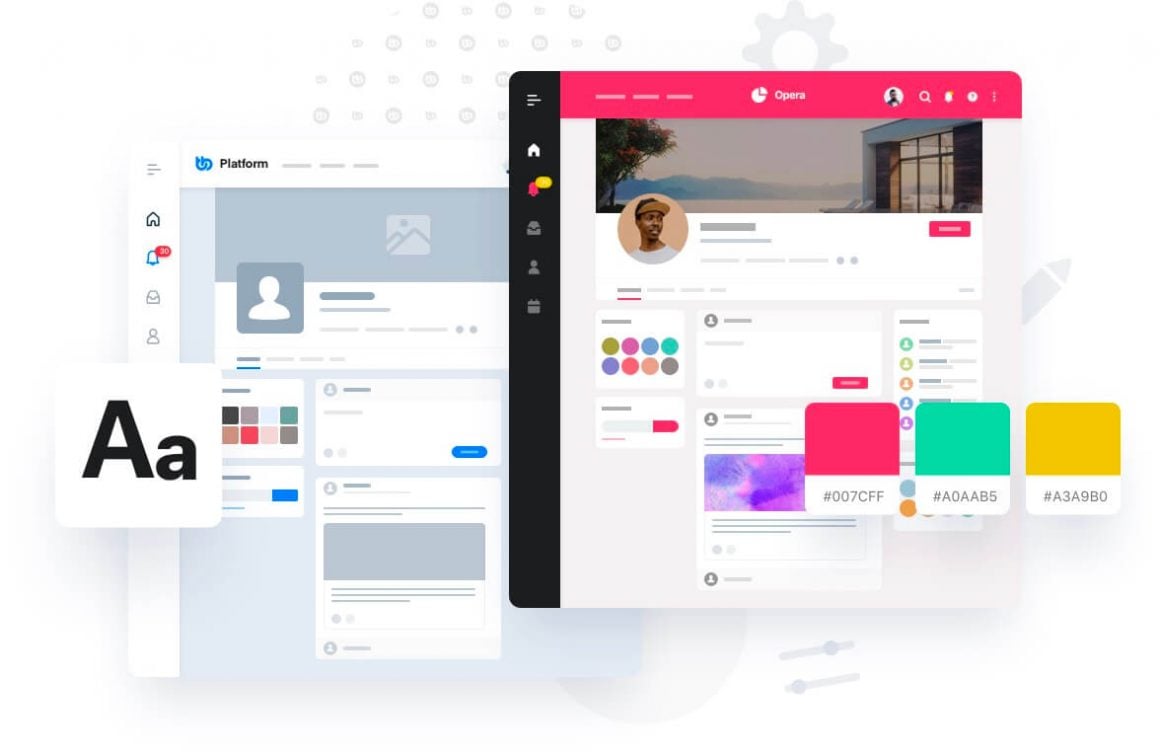 Create an Online Community Store
An online store around a community site is a great business model, you already have an engaged community to sell your products.
With BuddyBoss, you can create a store using the WooCommerce plugin. It is fully compatible with the platform.
In fact, the BuddyBoss platform offers you a custom design option to create a beautiful community store to make it look engaging.
Create an Online Learning Portal
Another big advantage of the BuddyBoss platform is that it integrates seamlessly with the products like LearnDash making it super simple for users to create an eLearning portal.
From creating your courses to offering certificates to your students, everything can be managed professionally with this integration.
You can do a lot more than just creating a community site with BuddyBoss, do check our review article to understand more about the product.
FAQs About BuddyBaoss Black Friday & Cyber Monday Deal
01. What is BuddyBoss?
BuddyBoss is a WordPress product to create a social community website. They offer a custom solution called BuddyBoss platform to create a community site with all the features and great design.
02. Is BuddyBoss a WordPress Theme?
BuddyBoss offers themes to work with the BuddyPress community plugin. However, they are primarily focused on the ByddyBoss platform which is a custom solution to create a community site.
03. How Much Discount Am I Going to Get?
During Black Friday 2022, you will get a 30% discount on all BuddyBoss products. And during Cyber Monday, you will receive a 20% discount.
04. Am I going to Get Support If I Buy With Discount?
Yes, there will be support even if you buy the product during the Black Friday Deal.
05. Is There Any Refund Option?
Yes, BuddyBoss offers you 14 days refund option if you don't like the product for any reason.