Best AppSumo deals that will help you to grab some of the best tools for amazing discounts.
AppSumo has been one of the best places for online entrepreneurs to find the top tools for a discounted price.
So, no matter you are a small business owner or a blogger, you will surely find tools that can help you to grow your business quickly.
AppSumo works like a Groupon platform bringing the best deals but for the online entrepreneurs.
So, before you buy any software for your business make sure to check AppSumo if a deal is available for that software or a similar kind of software that can get your job done.
Please Note: AppSumo is a deal platform and offers a limited number of coupons for each software they list on the site. So, there could be instances when you land up on the deal page when it is already over.
AppSumo Lifetime Deals
The best lifetime AppSumo deals that will offer you amazing deals for a lifetime. You can get amazing products for your business at a one-time price and use it for a lifetime.
Let's have a look at some of the top AppSumo deals.
Brizy
One of the best website builders for WordPress at the moment, Brizy is smooth and easy as it can get.
You will be able to create a perfect design as per your need without writing a single line of code with Brizy.
You can use this easy drag and drop website builder to create an unlimited number of landing pages to increase conversion.
The pre-built block and layouts make the process extremely simple. You can choose the blocks that you wish to use and get started.
With Brizy's cloud platform you can host an unlimited number of websites, landing pages to run your business.
Read our detailed review of the Brizy website builder.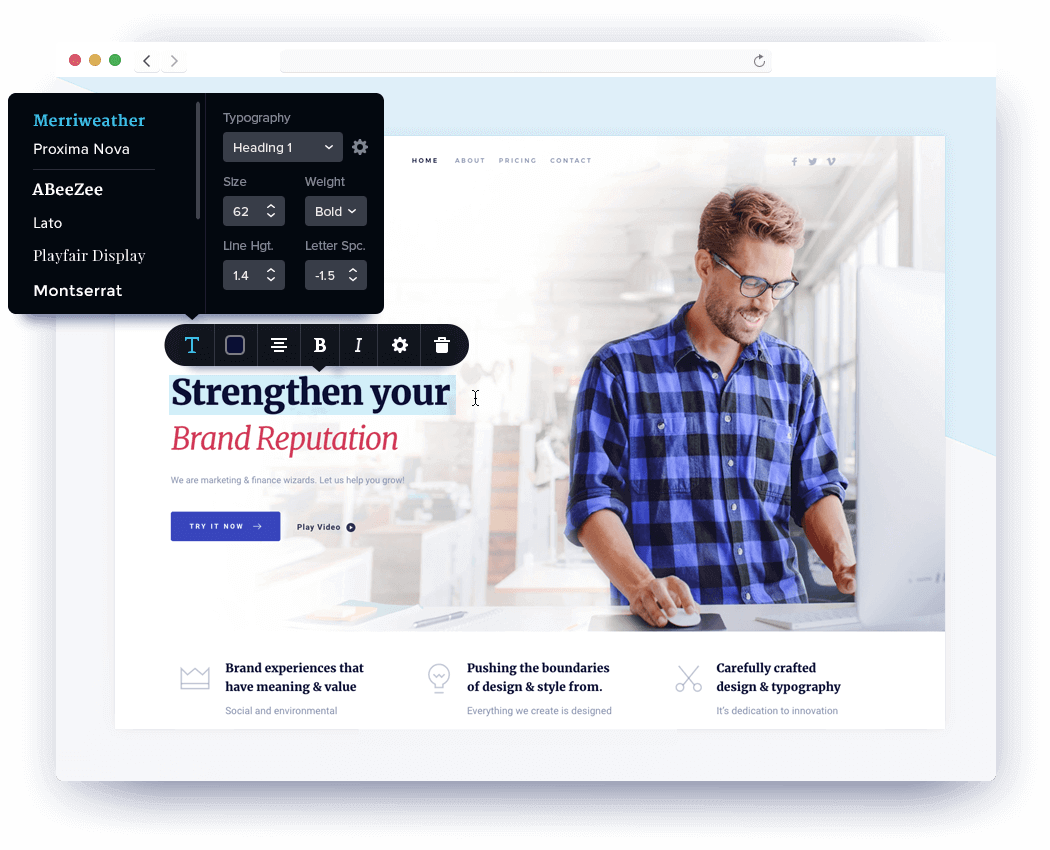 LiveAgent
When it comes to product and service companies, support is one of the most important and differentiating factors for success.
You must take customer support very seriously, at times outstanding customer support can give you the edge over your competitor even if your products come with small flaws.
Now, while you make it easier for the customers to submit a support request through multiple different channels, it becomes different to manage those even if you have a team.
This system called LiveAgent makes it easier for you to track all the support requests by bringing them to one single platform.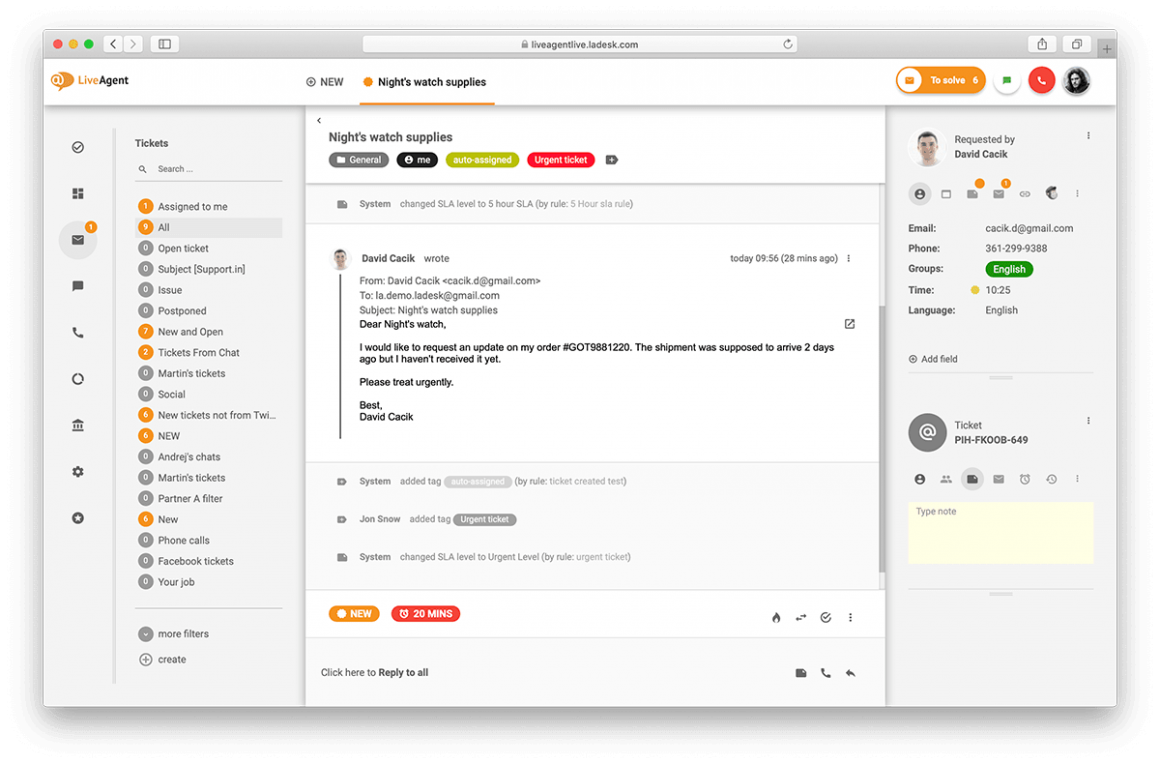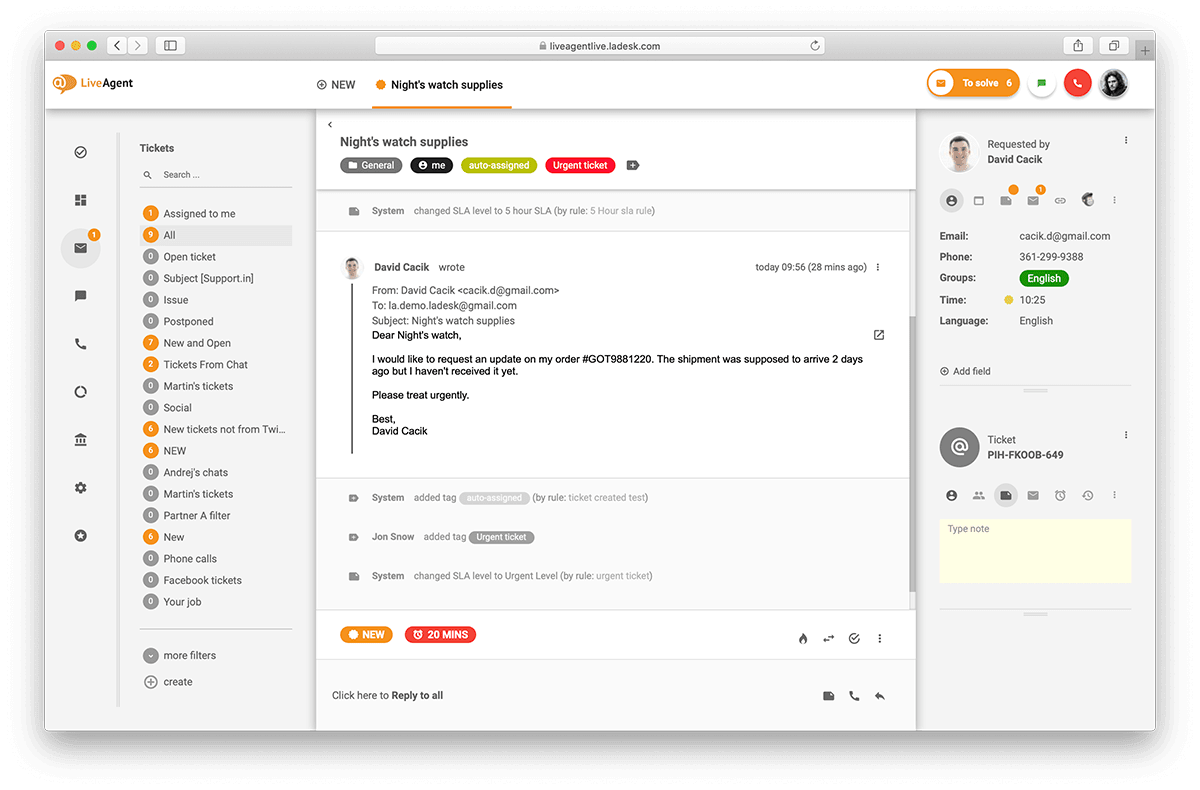 Freedcamp
The trend of working from a remote location is increasing with time. It is a win-win for both the employer and the employee because you are no more location dependent.
No matter your employees work from remote locations or from one location, you need a good quality project management system where you can manage everything from a single interface.
There are a number of project management tools these days that came up in the recent past. But many of them are not customizable, you need to use it according to how it is created.
Now, with Freedcamp you will be able to customize the interface according to your requirement. You can make the interface decluttered by avoiding and removing the featured that you don't need for your project.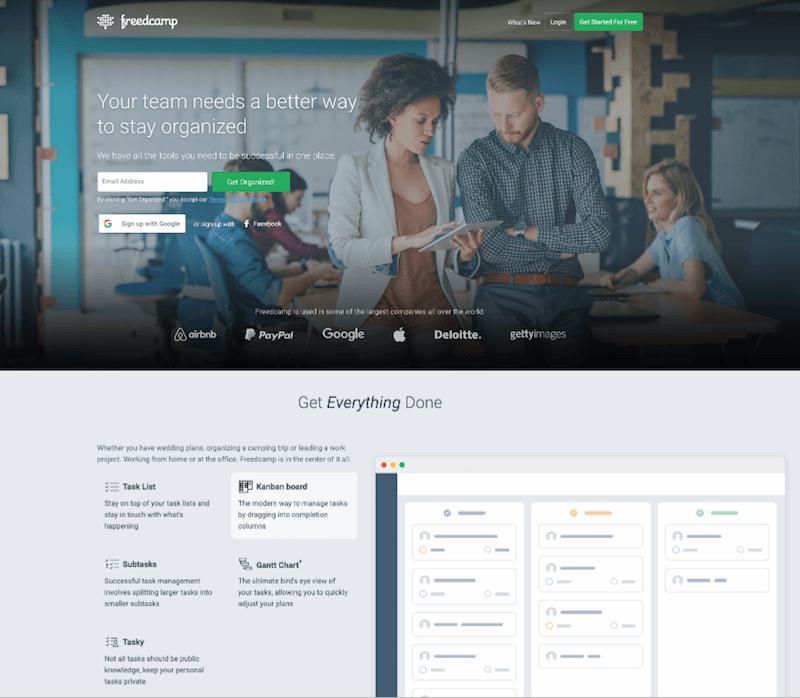 RelayThat (96% OFF)
RelayThat takes image designing for brands to the next level. Now, you can create great-looking images for your brand in a few clicks and optimize them for SEO almost on automation.
You get access to over 3 million royalty-free images that you can use to design your graphics. As you update your brand details the tool can automatically create graphics with multiple designs and sizes.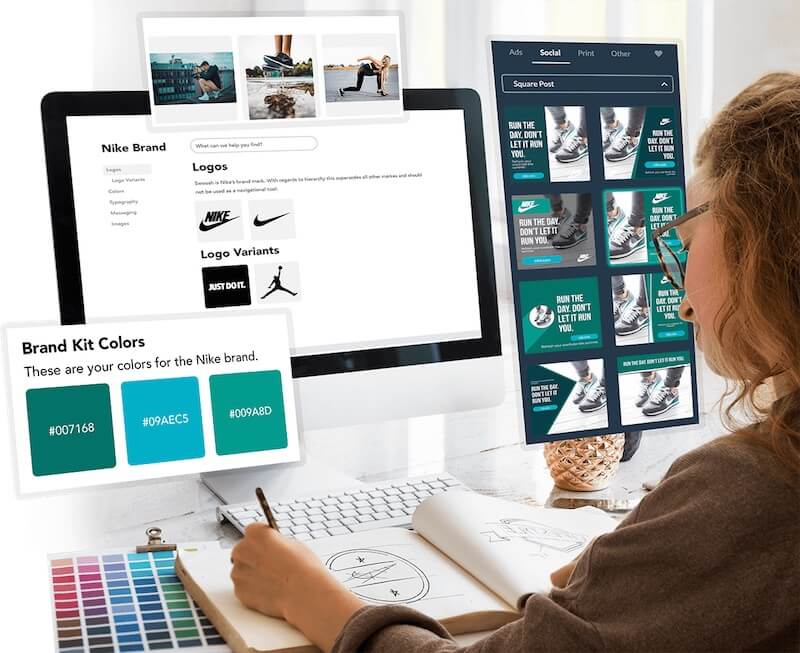 InVideo
Do you want to convert your articles into videos, or start your own YouTube channel and make money? Well, here is the tool that you need to create amazing professional videos with a minimum investment of time and money.
InVideo is a tool that is perfect for newbie users as well as professional video sites.
This tool will skyrocket your productivity and make sure that you are able to create great-looking videos in a limited amount of time.
If you are a blogger and looking forward to starting your YouTube channel or repurpose your content by converting them into videos, the InVideo tool makes it super simple and easy.
You can import any of your articles with just a click and make it ready to convert into a video.
You have beautiful effects, image, video and multiple rich media options that you can use to create your videos.
The interface of InVideo is very simple and even a complete newbie user will be able to create beautiful looking videos with minimum efforts.
Shorby (78% OFF)
Shorby is a tool that can turn the bio links in a great looking micro landing page to drive more traffic and conversion.
You can redirect the visitors to any social media profile, blog, podcast or any other specific page that you wish to highlight.
The interface of Shorby is very simple yet very powerful. You have amazing options to create rich landing pages with color options to style it.
Shorby works as the bridge between the most important content and all other activities that you do around all social media platforms and other pages.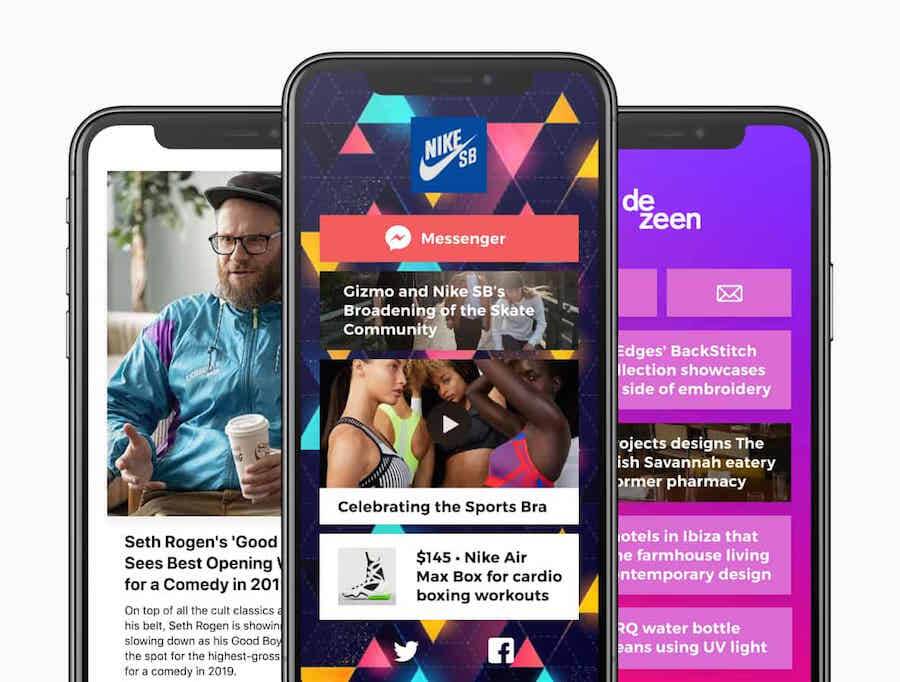 LoginPress (74% OFF)
WordPress is not a simple blogging platform anymore. It is used for all kinds of business websites, social networking sites and all different kinds of websites.
While the default login page offered by WordPress is good enough for a personal blog, it is certainly not good for other kinds of websites.
When you are creating a website for your client using WordPress, it will look more professional when you offer them a custom-designed login page.
And of course, when it comes to a business site, a custom login page becomes a mandatory requirement because the default login page is dull.
LoginPress is a WordPress plugin that will make it super simple for you to create a more secure and beautiful login page without writing any code.
You can completely customize the design of your login page and bring in social login feature and add all different elements on the go.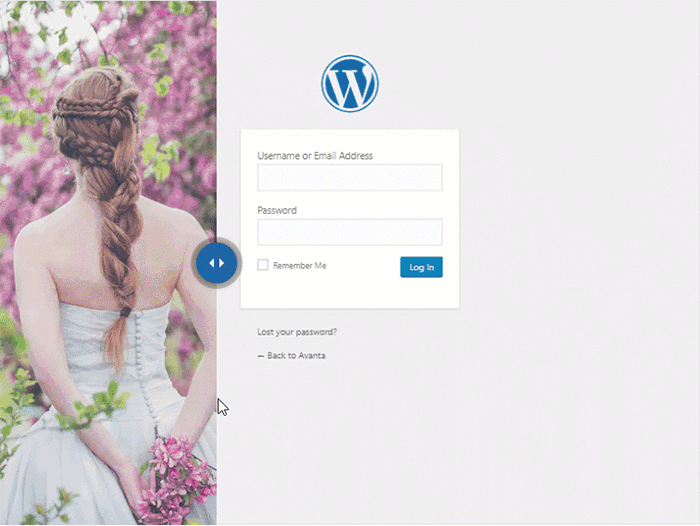 LoginPress plugin offers you a number of ready login page templates that you can use on your site. Just select any of the demo templates and customize it according to your need.
The plugin offers you simple option to create a beautifully designed login page with your own background, color option, Google Fonts and more.
Sharpest Tooltip
If you are managing a product business, Sharpest Tooltip is one of the best tools for you.
If you don't have a proper tooltip to make your users understand the product, most of them will get confused. This tool will help you to create a professional-looking tooltip easily for your business.
weForms
One of the best form builder WordPress plugins, the reforms plugin will help you to create any kind of form for any purpose on your WordPress site.
If you are looking for a plugin for a registration form, collect information, surveys or even lead generation, this plugin will be a perfect fit for your business.
As it is a multipurpose form builder plugin for WordPress sites, you will not need any other form builder plugin for your site again.
Here is your chance to get this amazing product for a lifetime deal at $49 instead of $149.00.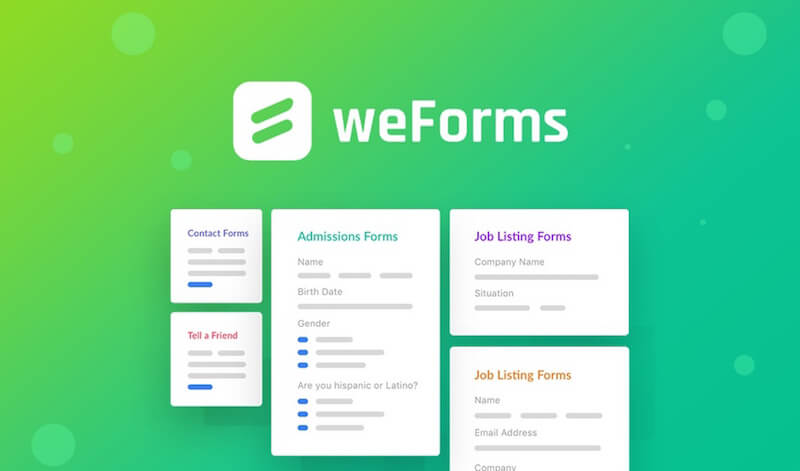 ThemeIsle
ThemeIsle is the home for some of the most popular WordPress themes. Their themes are well coded and come with all the latest features and options.
The themes are Gutenberg editor ready, so you can make the best use of the new WordPress builder.
Another advantage of the ThemeIsle design is the compatibility with the Elementor plugin, which means you can use the popular website builder to create a completely unique design for your site.
SendFox
SendFox is an email marketing service from the Sumo family. With this tool, you can out your email marketing process on complete automation.
The tool is simple and easy to use. You can host your email list with proper segmentation. You have the option to send emails from different domains, so you don't need multiple accounts for your businesses.
You can keep your email list for different domains separated from each other and use them as per your needs.
The main advantage of SendFox is the automation process. You can schedule an unlimited number of emails at different times.
The tool can also auto pull content from your site through RSS feed and send email updates to your subscribers.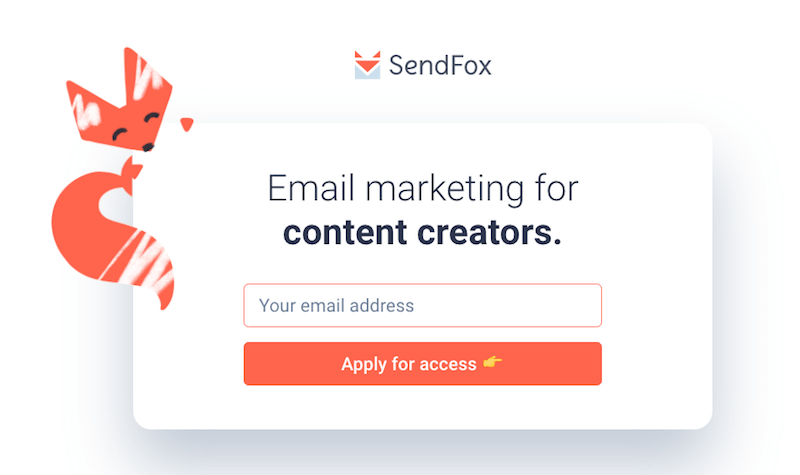 Alli AI (Currently Sold Out)
Alli AI is the artificial intelligence you need to improve overall SEO performance for your online business.
We all know that more traffic means more revenue and SEO traffic is the most profitable traffic as it is more targeted.
However, SEO may not be easy for many users. So, to compete with other sites in the search result page you need a tool like Alli AI that will do most of your SEO tasks on automation.
All you need to do is to add your site to the tool and it will analyze your site and make everything to optimize your site perfectly as per Google algorithm.
The tool will also help you to find the backlink opportunities and make sure that you are able to get those powerful links to skyrocket your SEO traffic.
Tubics
Well creating online video content for your business is a crucial part of the business but ensuring that the content successfully reaches the right user is an equally important aspect.
This is where SEO comes in the picture and who better than Tubics to smoothen your SEO venture.
---
Project.co (Currently Sold Out)
If you are managing a team and need to assign tasks on a regular basis or you need to collaborate with your team, Project.co is the software for you.
This software makes it super simple for the users to collaborate with the team and have a constant discussion through chat to manage any project easily.
You will be able to assign tasks, complete tasks, share fil.es and do all the daily regular activities that you need with your team.
This system will keep everyone in the team on the same page and make sure that your business runs smoothly.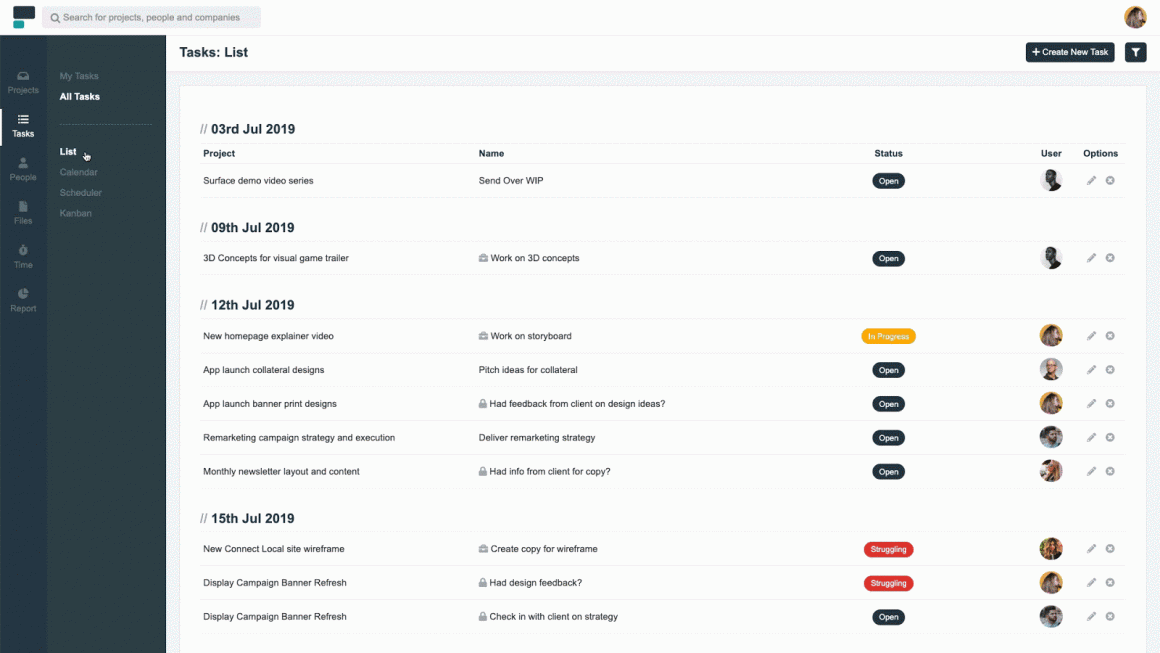 ---
Depositphotos (Currently Sold Out)
One of the best site to find high-quality images for your creative projects, Depositphotos will give you access to 100+ million royalty-free stock photos.
Depositphotos is one of the top resources for bloggers and other creative professionals as images are one of the most important aspects of the creative process.
Here you have the chance to get access to an almost unlimited number of high-quality images in a very limited price.
---
PassCamp
With almost everything going online and options raining down the digital sky, it's no surprise if you say that you don't have an online account.
Online shopping sites, dating sites, real estate sites, rental sites, social gathering sites, corporate apps and programs, the need for passwords just don't seem to end.
If that's not all, passwords also have to be of varied length, strength, complexity. There is no doubt that they keep our digital presence secured but forgetting passwords is also a curse in its own annoying way.
Hail the Savior, PassCamp, your complete password creator, manager and keeper of your secrets.
---
Datagran (Currently Sold Out)
Now we all know how tedious compiling a set of data and plucking out the inferences can be. So much that half of the workforce tries to evade this role in an organization. To take all your data related worries away, I present to you Datagran.
It is a data workspace that is integrated with artificial intelligence that effortlessly analyzes, integrates and manages your digital data and also helps in increasing man-hours and productivity.
---
Stock Unlimited
So building a website is not enough. That website needs traffic which is the most important thing to take your business forward.
To generate that traffic, you need content that engages your users so that end up more time to indulge themselves in an amazing world that you have created for them.
To get that stunning first impression, what you need the most is top-class graphics, smooth vectors and pictures to mark the presence of your brand.
Where can you get them all? Stock Unlimited is the answer, my friend.
---
Extreme Makeover: Homepage Edition
If you are using the Elementor website builder to create your website design, this deal is for you.
Unique and attractive website design is the perfect recipe for a successful online business. Elementor is one of the leading website builders and we have already listed some of the top quality Elementor add-ons that you can use to create your site.
Extreme Makeover is an add-on for Elementor plugin that you can use to give an attractive makeover to your site.
---
StreamSkill
Images play a very crucial role in today's digital world. So much that we have a social media app just for posting images and connecting with the world.
As businesses take the online route, the necessity for having images that can connect the brand to a user becomes imminent with each passing day.
There are a wide variety of tools that can enhance your photoshop skills and ideas and give you stunning images, but all of that can be achieved only when you have hands-on at the basics. We present to you the Online Intro Course for Photoshop Elements 2019 by Stream Skill.
---
Stencil
Images are an extremely important part of marketing these days. No matter you are publishing a new blog post or something on social media sites, you need top quality images and Stencil helps you get that done with ease.
One of the top platforms to create custom images, the Stencil can be used to create custom images for your blog posts, infographics, social media posts etc.
---
PublBox (Currently Sold Out)
There was a time of Orkut and Facebook, that was about a decade or more in the past. Nowadays new social media apps and websites are conceived by the day.
Being in the online business, what is the most efficient way to connect with your users? Social media. Your users are everywhere and to reach them, you have to everywhere too.
Thus being on Facebook, MySpace, Twitter, Instagram, etc and managing the lot can at times be nothing less than doing your daily chores. If you are new at it, then before jumping in, take a look at PublBox, your automated social media manager.
---
StatsGlitch (Currently Sold Out)
The objective of tech getting smarter by the day is to make human life easier and less consuming in every aspect.
One of the most important things here is notifications of daily activities and things or tasks that hold precedence in your daily life.
We all know how hectic days can get and it's no surprise if sometimes you miss out on the important notifications. But with StatsGlitch, missing out on notifications is a thing of the past.
---
ShortPixel (Currently Sold Out)
A popular image optimization tools, ShortPixel will speed up your website and improve your overall SEO by optimizing the images on your site.
Not just the file size, the tool will help you to present the images in a better way by cropping them perfectly.
Fleeq (Currently Sold Out)
If you think you have an amazing idea that can be portrayed via an educational video, Fleeq has it covered for you.
If you find the deals useful, make sure to share it with your friends.