Best AppSumo deals that will help you to grab some of the best tools for amazing discounts.
AppSumo has been one of the best places for online entrepreneurs to find the top tools for a discounted price.
So, no matter whether you are a small business owner or a blogger, you will surely find tools that can help you to grow your business quickly.
AppSumo works like a Groupon platform bringing the best deals but for the online entrepreneurs.
So, before you buy any software for your business make sure to check AppSumo if a deal is available for that software or a similar kind of software that can get your job done.
Please Note: AppSumo is a deal platform and offers a limited number of coupons for each software they list on the site. So, there could be instances when you land up on the deal page when it is already over.
Active AppSumo Lifetime Deals
| Product Name | Product Function | Link |
| --- | --- | --- |
| WriterZen | AI content writer, SEO & topic generator | WriterZen |
| Soundwise | Podcast & audio content platform to make money | Soundwise |
| KeywordSearch | AI keyword research tool for YouTube | KeywordSearch |
| Trustbucket | A service to collect reviews from different platforms | Trustbucket |
| Heartbeat | Create a community with your domain | Heartbeat |
| Selldone | A complete eCommerce store platform | Selldone |
| Nifty | A complete project management software | Nifty |
| Sellix | A simple eCommerce store creating software | Sellix |
| Biteplay | A YouTube influencer marketing software | Biteplay |
| PromoRepublic | Social Media post design and scheduler | PromoRepublic |
| Swipe Pages | Create optimized landing pages | Swipe Pages |
| Deskera | All-in-one Business Management Platform | Deskera |
| Multimedia5 | Create professional-looking videos from your article in a few minutes | Multimedia5 |
| Metricool | Social Media and Ad management platform | Metricool |
| RelayThat | Graphic Designing Platform | RelayThat |
| InVideo | Quick Video Creation Platform for Newbie & Experts | InVideo |
| SendFox | Email Marketing Tool | SendFox |
| Stock Unlimited | Stock Images Collection | Stock Unlimited |
| Cloudimage | Image optimization tool to supercharge loading speed | Cloudimage |
The best lifetime AppSumo deals that will offer you amazing deals for a lifetime. You can get amazing products for your business at a one-time price and use them for a lifetime.
Let's have a look at some of the top AppSumo deals.
WriterZen
WriterZen is a powerful software that can help you to produce better content that ranks. It will analyze Google Data and offer you the keywords and outline for your content so that it ranks.
The software will analyze all the top content pieces that are already ranking for a keyword that you are planning to target and offer all the details, tips, and tricks to outrank those.
You have the option to get access to the software for a lifetime at a very limited price.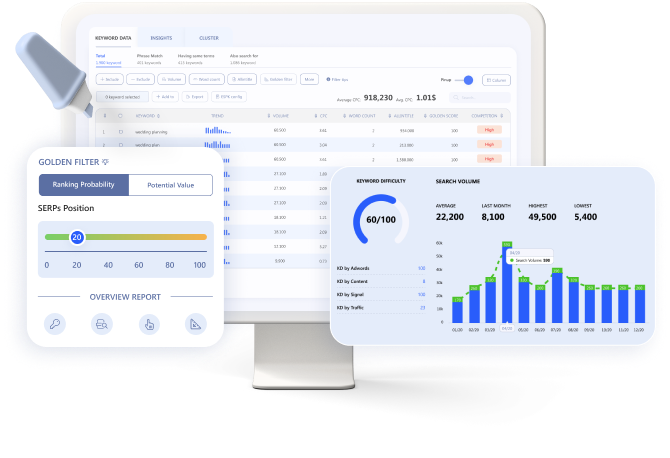 Soundwise
If you ever wanted to start your own podcast or create audiobooks, or courses but didn't take action, here is your chance.
Soundwise is a platform that you can use to start a podcast and set a paid version of it.
Also, with the increase in mobile content consumption, audio courses are becoming very popular. So, take advantage of this opportunity and lifetime access to this platform for a very limited amount.
With this AppSumo deal, you get access to Soundwise for just $99 for the lifetime that otherwise will cost you $1188. So, don't miss this amazing deal.
This deal also comes with the TubeToPod option, it will convert your YouTube content into a podcast and distribute it through popular channels such as iTunes, Spotify, and Google Podcasts, etc.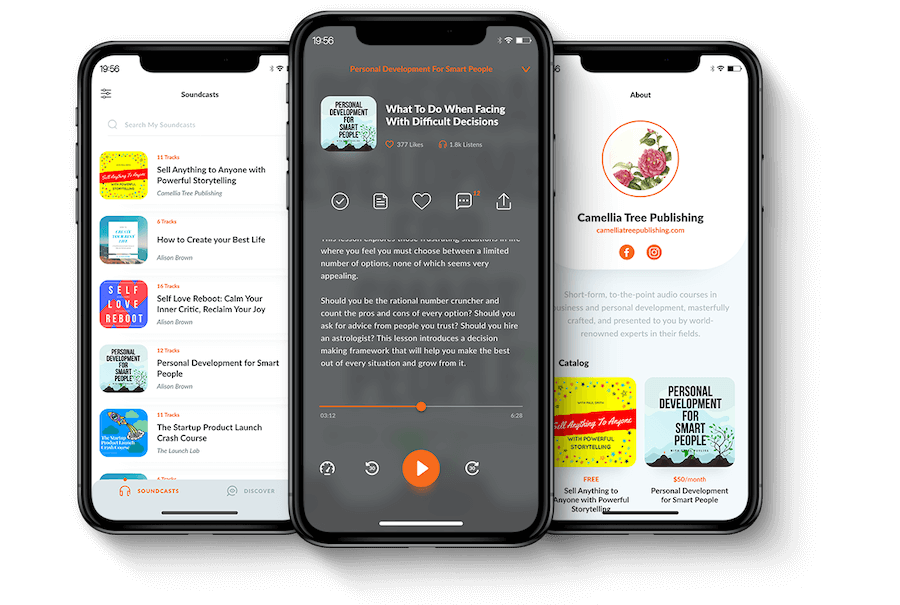 With Soundwise you have the option to create a new revenue channel for yourself by creating high-quality audio programs and monetizing it. so, if you are restricting your content to your website or YouTube, start on Soundwise now.
Soundwise offers a nice app for mobile users to enjoy high-quality creative content.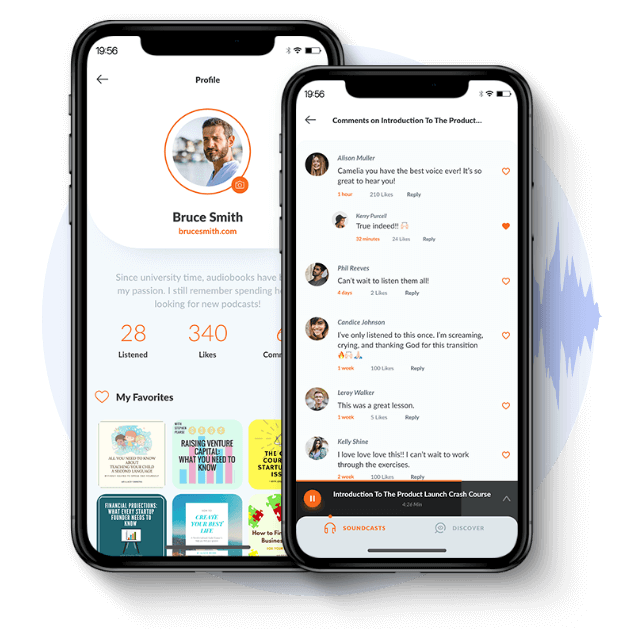 KeywordSearch
Videos are big these days and YouTube has become one of the top platforms to make money with videos. So, the competition has also gone up by multiple folds.
Like you need to do proper SEO to rank on Google, you need to optimize your videos to rank on YouTube for the keywords that you wish to target.
While there are many top quality SEO tools for search engines, there are very few that is targeted towards YouTube.
KeywordSearch is a very handy tool that will help you to find the right keywords for your YouTube channel and rank your videos better.
This AI keyword research software will help you to optmize your video ads with highly targeted keywords, it will also help you to analyze your competitors and make sure that you are able to grow your channel faster.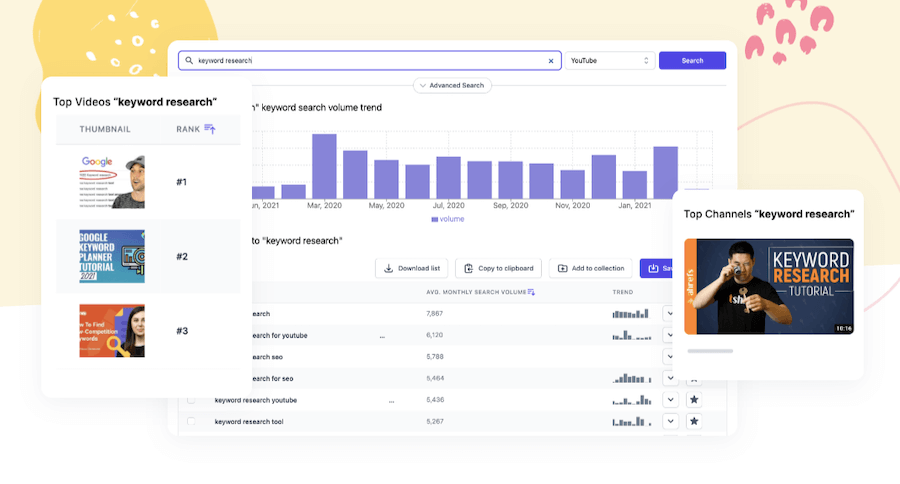 Trustbucket
Trustbucket is a service that helps you to collect reviews around your brand from all different platforms like Google, Facebook, Trustpilot and others.
It can automatically collect reviews from these platforms and display it on your site to improve the overall trust factor for your brand.
Trustbucket provides you the widget to display the reviews, you can completely customize the look and feel of the widget with your own color scheme, font etc. to make it look like an integral part of your website.
SendFox
SendFox is an email marketing service from the Sumo family. With this tool, you can out your email marketing process on complete automation.
The tool is simple and easy to use. You can host your email list with proper segmentation. You have the option to send emails from different domains, so you don't need multiple accounts for your businesses.
You can keep your email list for different domains separated from each other and use them as per your needs.
The main advantage of SendFox is the automation process. You can schedule an unlimited number of emails at different times.
The tool can also auto-pull content from your site through RSS feed and send email updates to your subscribers.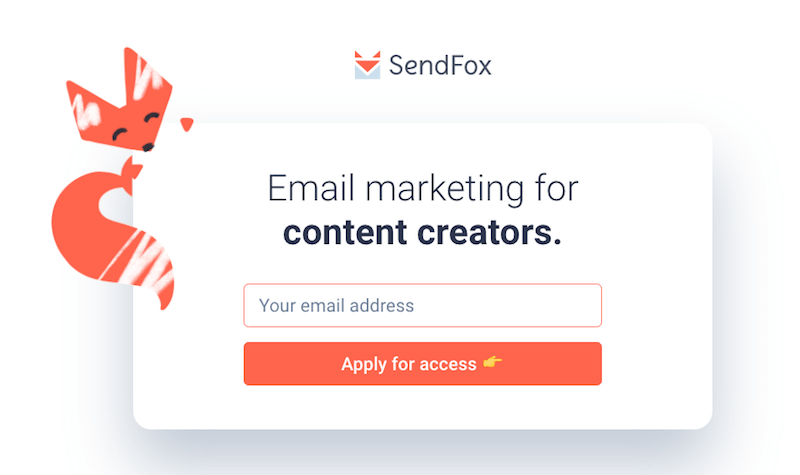 Heartbeat
Heartbeat is software that you can use to create a community with your own domain. This can be a very handy software if you wish to create a discussion forum, you can create groups, location-based communities.
It can be a very handy software that you can use to create a community around your product or service so that you can use it to engage your users.
You can also import your communities from Slack or Discord.
Selldone
Selldone is a powerful eCommerce platform that enables businesses of all sizes to create professional online stores. With Selldone, businesses can easily manage their inventory, process orders, and track customer data.
In addition, Selldone provides businesses with the tools they need to optimize their online marketing efforts and grow their customer base.
Overall, Selldone is an essential tool for any business that wants to succeed in the eCommerce world.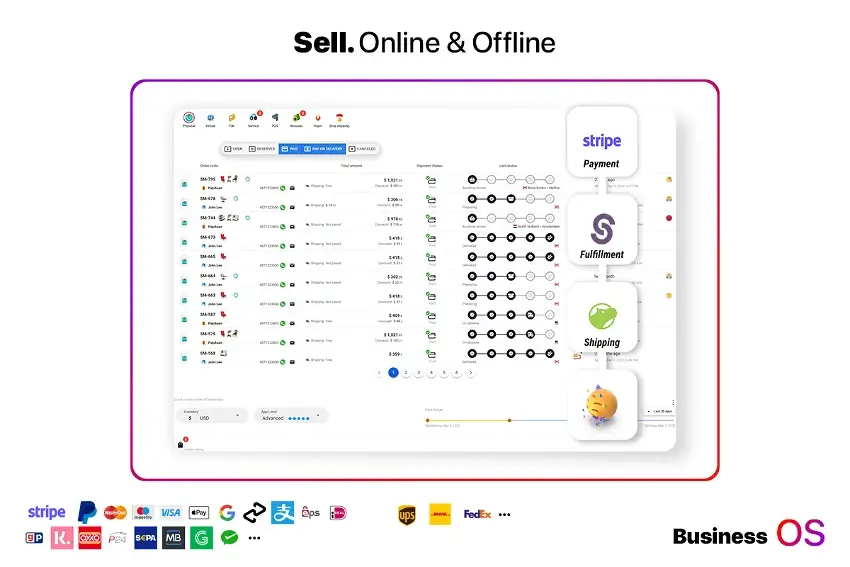 Nifty
Nifty is a project management system that enables you to manage your projects and tasks in one place. It is simple to use and easy to get started with, yet it is packed with powerful features that make it the perfect tool for managing any project, big or small.
With Nifty, you can easily create and track task lists, set deadlines and assign tasks to team members, collaborate with others on your projects, and get progress reports to stay updated on the latest developments.
Nifty is also packed with features that make it perfect for managing any type of project, from simple to-do lists to complex multi-user projects.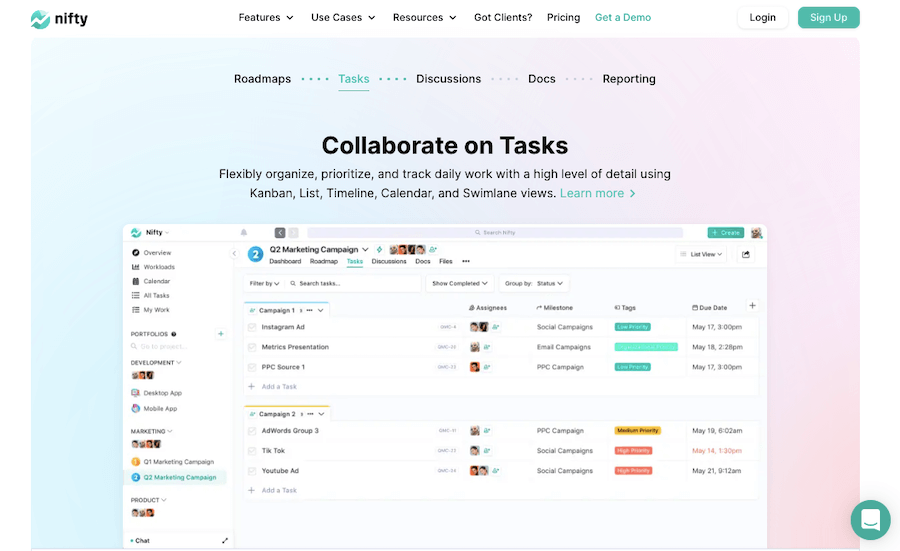 Sellix
Sellix is an eCommerce platform to start selling your products. It is a simple newbie-friendly platform that will help you to start your eCommerce business without any technical knowledge.
Anyone can quickly add the products, and the details of the products and start selling within a few minutes. The platform makes it simple to receive money through a number of payment gateways.
The software comes with ready-store design templates that you can use while designing your online store.
Calido (Sold Out)
Calido is a product management software that will help you to manage the entire lifecycle of your product from a single dashboard. You can use this software to collaborate with your team and manage the product development process together.
It offers you easy-to-use tools to create a development workflow to make things easier for the entire team.
This software will help you to identify the product priorities with user data and simplify workflows. You can create custom shared views so that your entire team is on the same page while the product development process goes on.
The drag and drop interface of Calido will help you to create the workflows quickly. Overall, Calido is a very handy software when it comes to managing the product development process.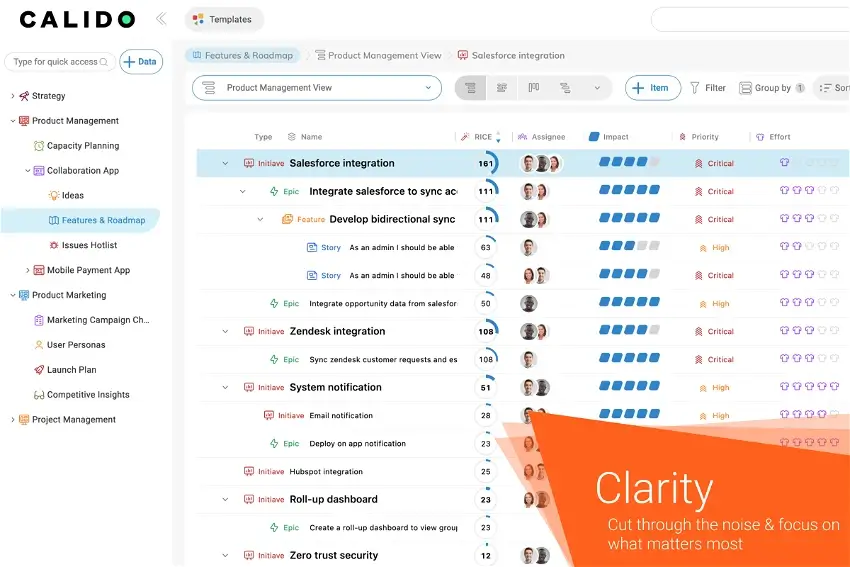 Ocoya
An all-in-one content marketing platform, you can use the Ocoya platform to manage all your social media content from one platform. It gives you the option to create high-quality unique content with amazing graphics and make your content stand out.
Along with scheduling your content, this platform comes with a graphic designing option and comes with over 10,000 unique graphic designs and templates that you can use to create your content.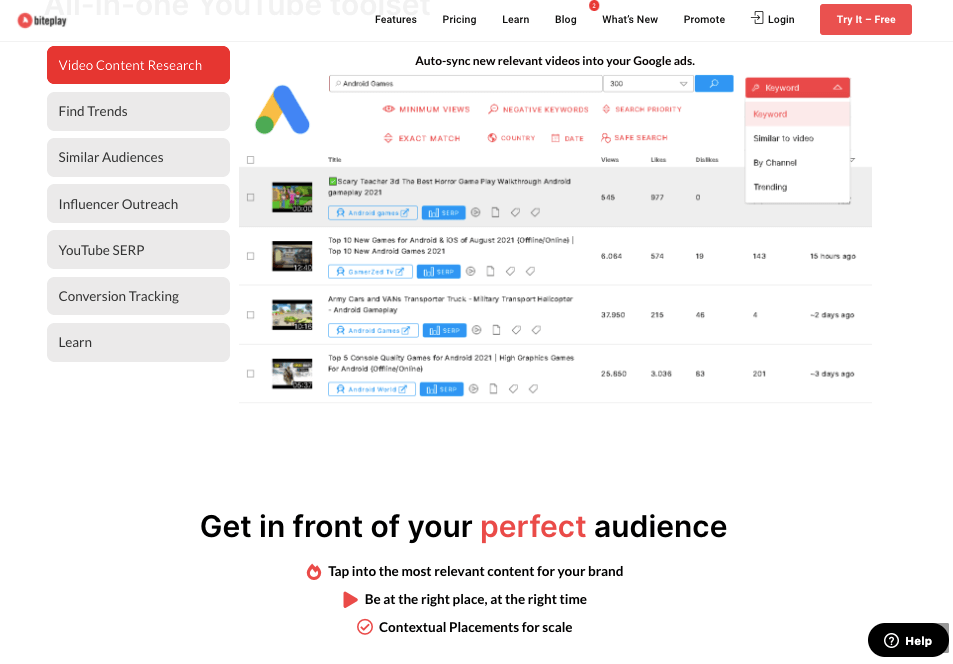 Biteplay
Biteplay is a comprehensive YouTube marketing software that will help you to grow your business with YouTube video advertising.
It will help you to do research, connect with YouTube influencers and do advertising for your brand. This platform makes it very simple for businesses to promote video content on YouTube.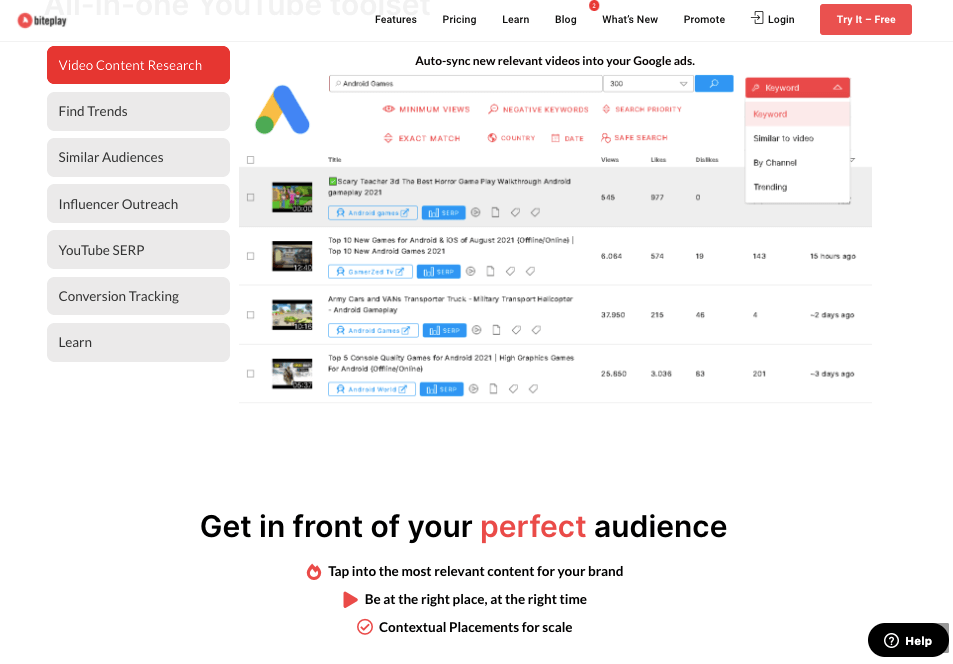 Swipe Pages
Create high-converting landing pages with a simple drag and drop builder. Swipe Pages is a great tool to create beautiful landing pages for non-techie users to increase conversion.
You can do A/B testing for your landing pages to understand what works for your business. You can fully optimize the pages to attract your users and capture leads with the lead management tools that can be integrated with Swipe Pages.
Swipe Pages can be integrated with thousands of other apps and services that you may need to create a profitable business.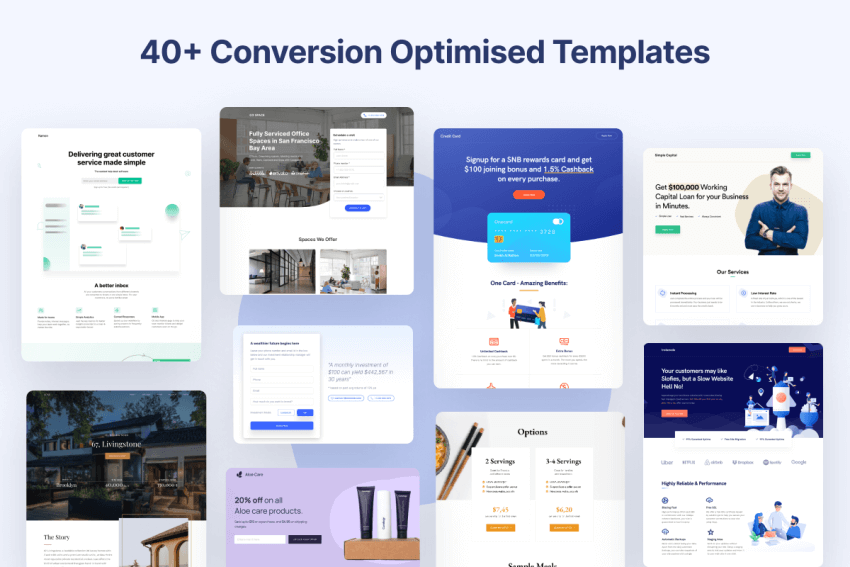 Metricool
You can't think of managing a business without social media these days. However, it is a time-consuming process if you don't have the right kind of social media management tools.
Metricool is a platform that makes it easier for bloggers and businesses to manage social media content from one single platform.
However, it is more than just a social media management tool. You can bring in social media, website and online advertising platforms such as Google das at platform making it easier for the business to manage them.
You can also use the Metricool platform to analyze your competitors.
Use Metricool to schedule your social media content on platforms like Facebook, Twitter, Instagram, etc.
Manage your Facebook and Google Ad campaigns and increase the effectiveness and ROI of your ads.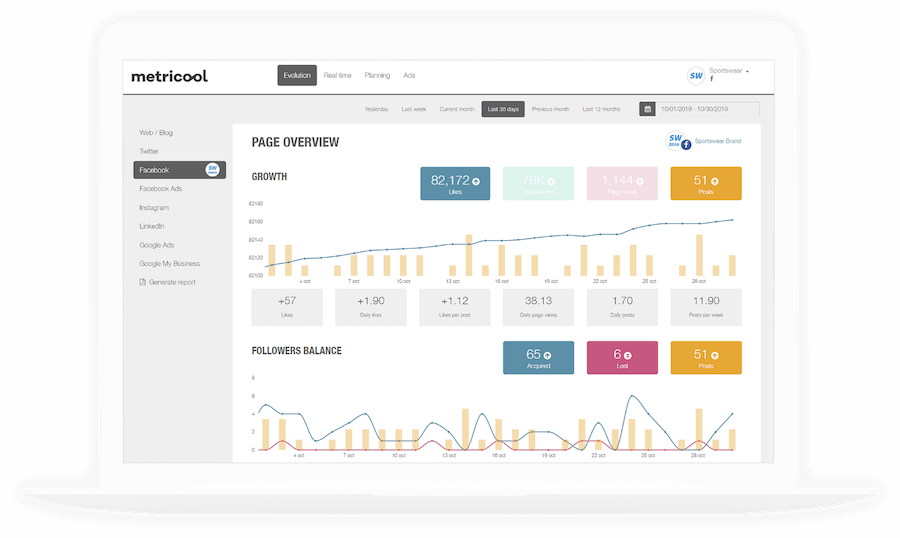 Crello (Sold Out)
One of the best graphic designing tools for newbie and pro users with over 30k premium templates and over 50k video clips to take your social media traffic to the next level.
Crello gives you the option to design all different types of graphics such as blog featured images, Facebook posts, Instagram posts and stories, video stories, YouTube graphics, logo designs, and more.
The user interface is very easy to use, there is no learning curve involved. You can simply select any of the available templates and get started with your design.
You can download your social media video designs in HD quality, which will help you to create a great impact on your audience.
Crello offers you over 250 trendy fonts that will help you to create the perfect design and it will help you to match the color scheme, fonts, and overall branding of your business.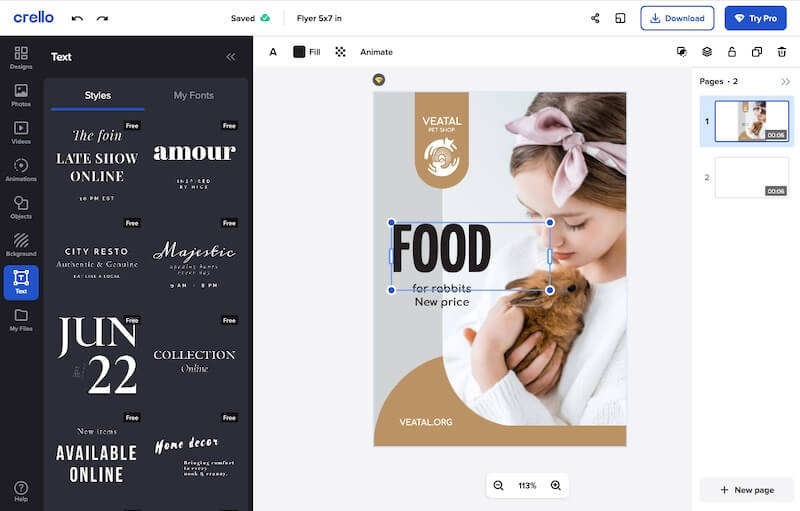 Crello comes with an amazing collection of animated elements that will quickly add some fun elements to your designs and make sure to engage your audience.
What do you get with this Crello deal on AppSumo?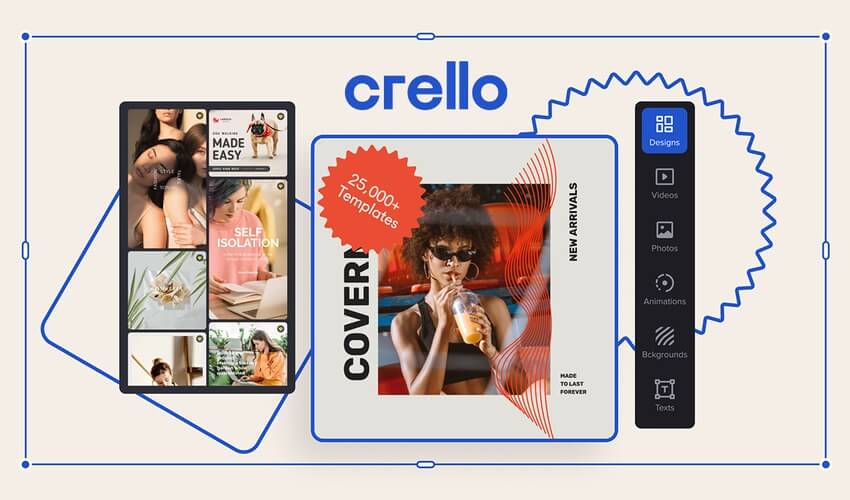 Multimedia5
What about creating a video version of your article in a couple of minutes? Sounds great?
But, does the process of creating a video looks intimidating to you? Well, here is the solution for you. This tool will help you to create a video version of your article in a couple of minutes by pulling the images and text from your article.
You can use the easy-to-use drag and drop dashboard to create a professional-looking video even if you are a complete newbie.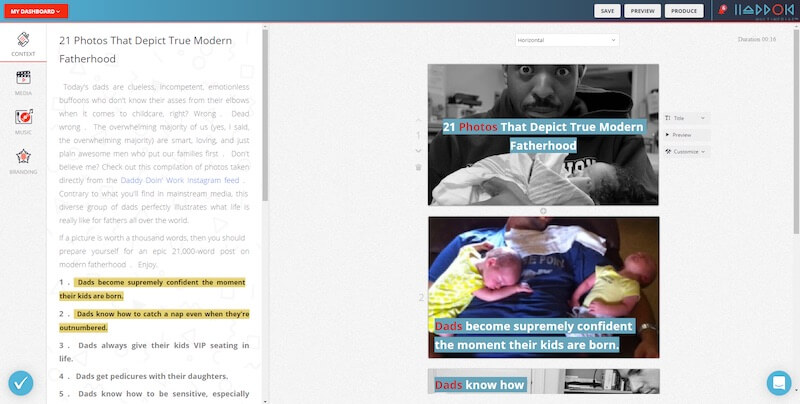 Wisecut (Sold Out)
Videos are a very important part of businesses these days. Video marketing can be a very handy option to grow your business.
You can create marketing videos, tutorial videos and engage your prospective clients. Also, if you are an expert in any topic you can create your video channel on platforms like YouTube and make money.
While creating videos looks like a great solution, it can be time-consuming. Especially the editing process can take a lot of your time.
The Wisecut software will make this simpler for you by offering a great solution for editing your videos. This AI-powered and voice-controlled editing system will make the editing process fun and easier.
It can help you to find the right background music to enhance the overall quality of your videos. It can identify the unwanted pauses and edit them out automatically.
Another big advantage of using Wisecut is that it can create subtitles and translate them to other languages automatically making your videos available for a wider range of audiences.
Pictory (Sold Out)
Pictory is a very handy software to create short videos out of your long-form video content. You can use this software to create multiple versions of short videos that can go live on multiple platforms without any additional effort.
Think of a situation that you have 2 hours long webinar where you have answered multiple questions about a topic. Now, with the help of Pictory, you can create multiple videos for all other questions separately so that you can promote them with different keywords related to that particular question to attract targeted traffic.
So, this is a very handy software for those who create long-form video content on a regular basis. If you are a YouTuber, you can use this software to create your highlights video from your original content.
Get Pictory Lifetime Deal on AppSumo.
Plutio: AppSumo Deal (Sold Out)
Plutio is an all-in-one business management platform that you can use to manage your entire business from one centralized dashboard. You can manage your projects, manage invoices, track work timings, collaborate with your team and so on.
You can communicate with your team and your clients in real-time and avoid those long emails.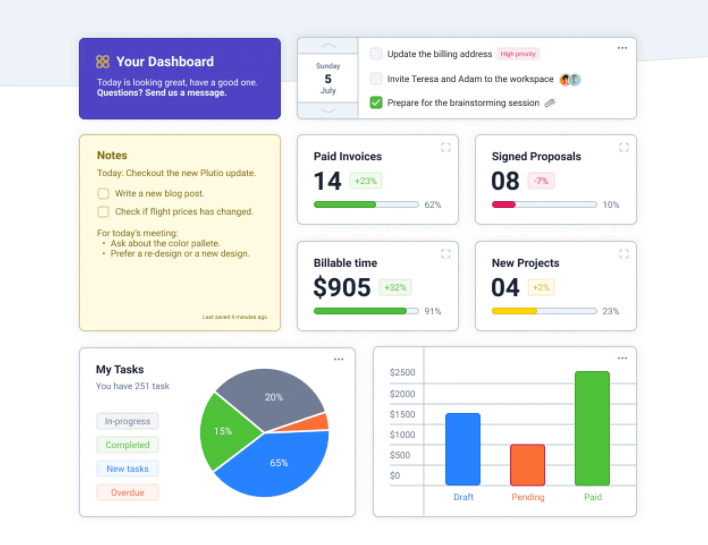 Deskera (Sold Out)
If you are managing a small business, Deskera is going to be a great platform for you to manage everything.
This all-in-one business management platform can very well manage all your core business tasks such as Accounting, Payroll, CRM, HR, & more.
When you go deep into the tool, there are several quality tools inside each of the broad core profiles.
All-in-one Dashboard
The all-in-one dashboard of Deskera makes it simple for the business to manage everything from one single platform. You don't have to move around different apps and services to manage your daily business tasks.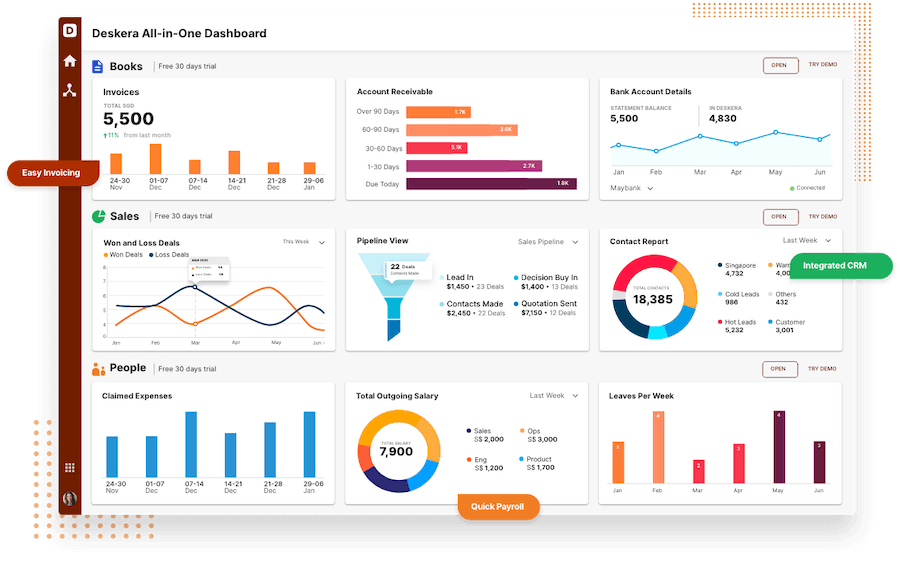 Make Informed Decision
You will have all the data around your invoices and inventory and all other related important data in one place so that you can make better and informed decisions for your business.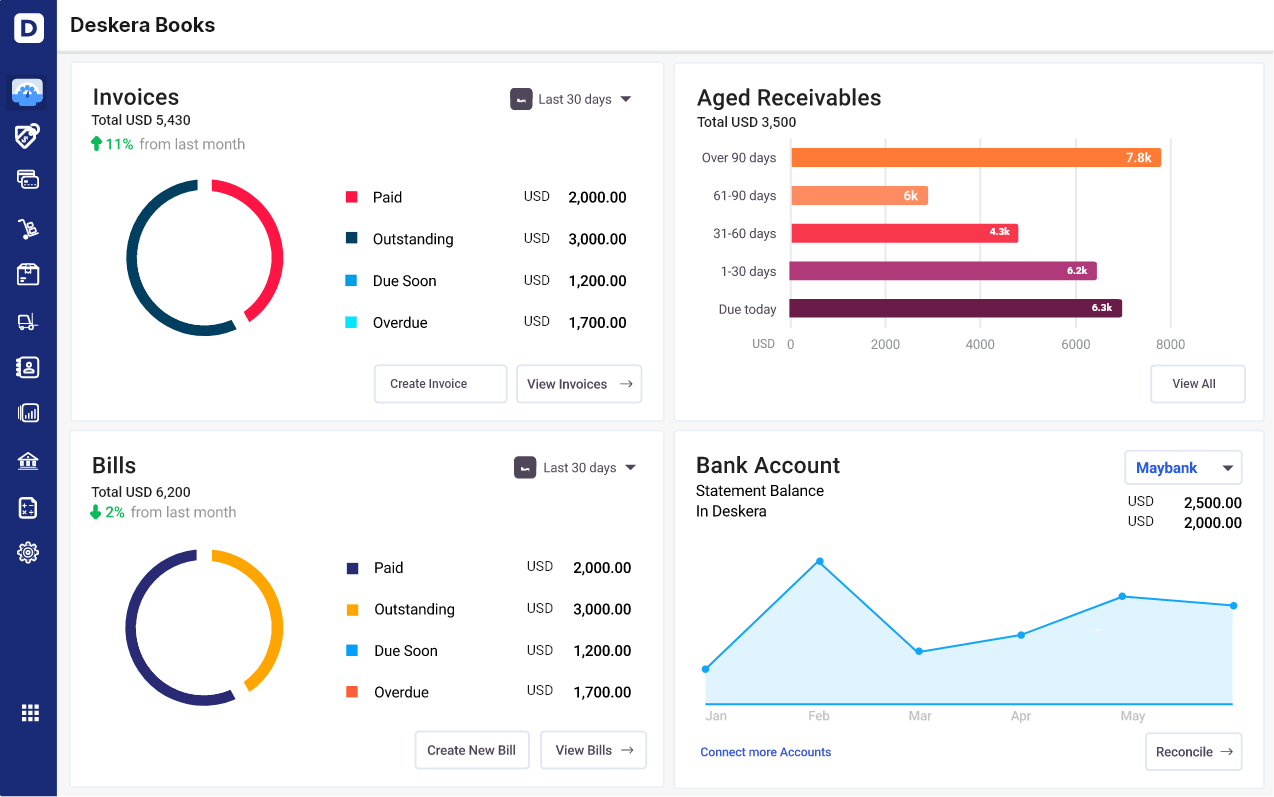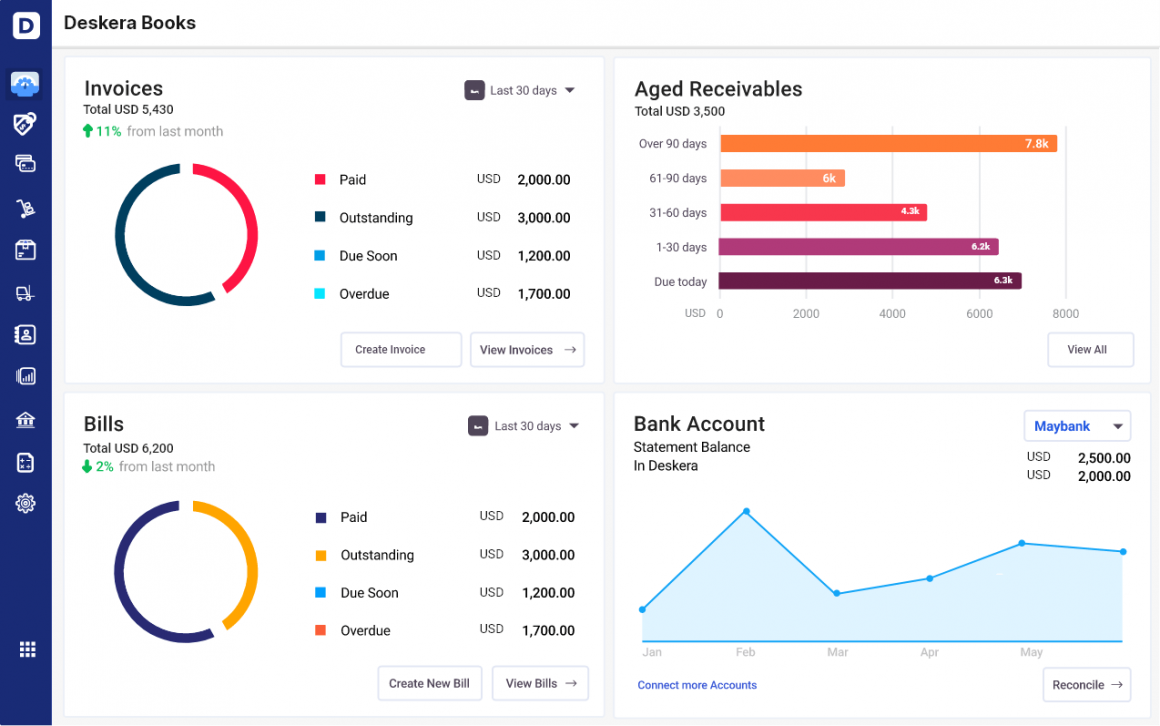 Comprehensive CRM
Deskera helps you to manage your pipeline and all sales prospects from one rich CRM platform. All the other tools are deeply integrated with the CRM to help you increase the overall revenue for your business.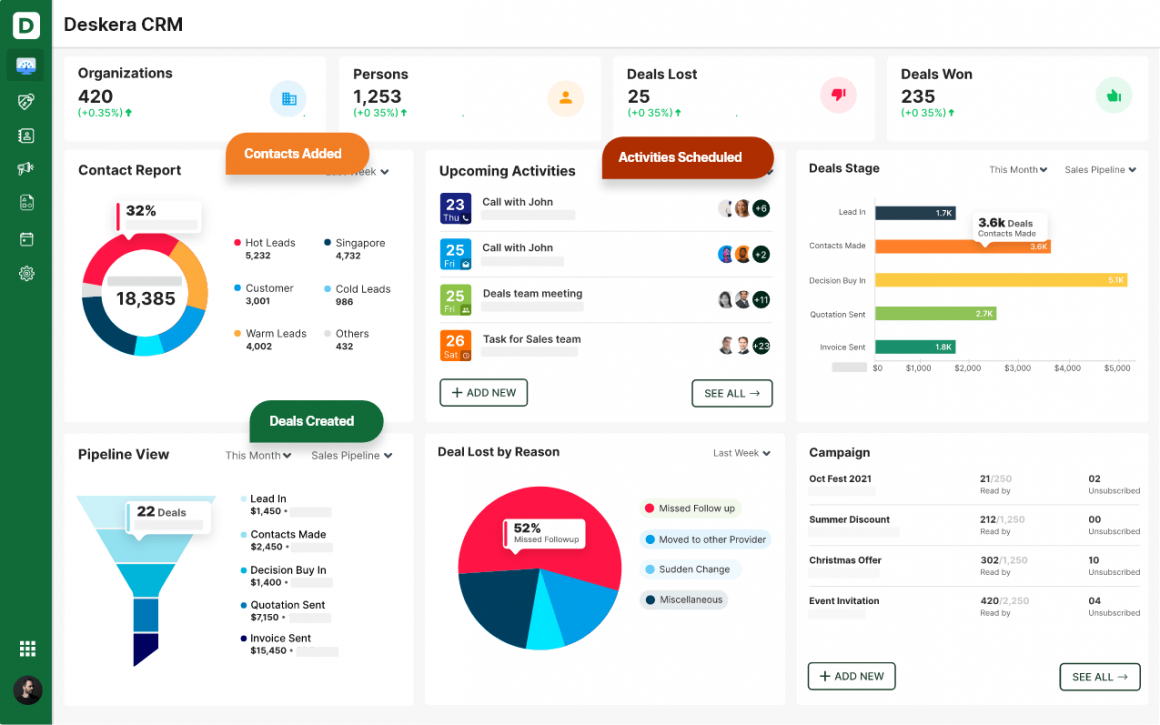 Sendinblue (Soild Out)
Sendinblue is one of the leading email and marketing platforms that you can use to grow your business. You can use this platform to create beautiful email campaigns. You will get access to a big collection of ready-to-use templates that are optimized for maximum conversion.
The drag and drop email campaign builder will make it easy for you to create great-looking emails to maximize conversion and increase the click-through rate.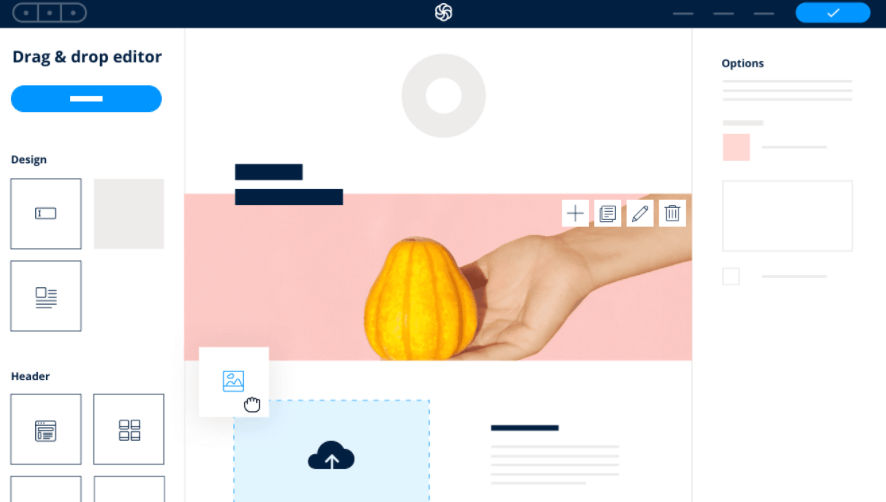 It offers you a friendly dashboard where you can track all the data around your email campaigns to analyze.
Other than the email marketing tools, Sendinblue offers you a complete CRM that you can use to manage your projects from a single dashboard. You can use the platform to collaborate with your team and get things done.
You also get a collaborative inbox, live chat system to help you manage your business effectively. So, it is overall a complete platform where you can manage your business.
In this AppSumo deal, get lifetime access to the Sendinblue premium plan.
PromoRepublic (Sold Out)
With over 100k social media post ideas and templates, PromoRepublic will skyrocket your social media marketing strategy. If you don't have a big social media marketing team, it becomes very difficult to actively manage your social media accounts.
PromoRepublic will make the process easier and simple for you. With this tool, you will be able to create great-looking social media posts within minutes and schedule those for regular posting helping you save a lot of your time.
You can quickly select a template from a huge collection of top-performing designs and create your post. You will get a user-friendly interface to design your posts and then schedule your posts around the clock.
If you look at the regular pricing of PromoRepublic, the basic plan starts at $49 per month. However, with this AppSumo deal, you will get access to this amazing product for a lifetime at $49. It is a great deal.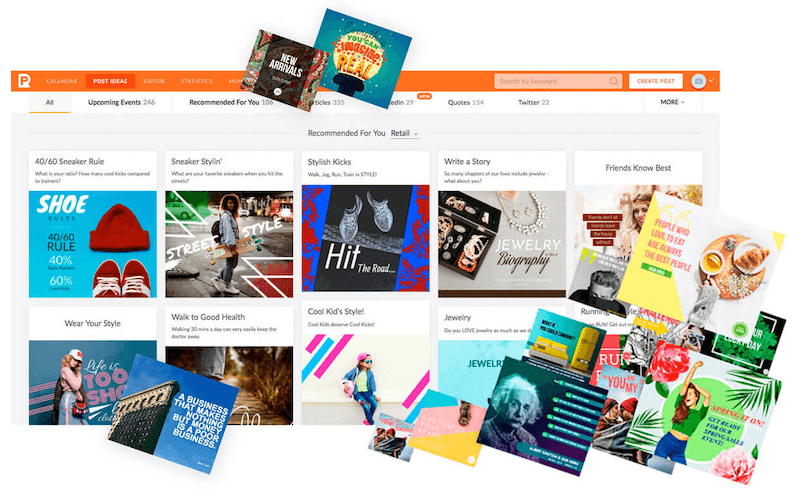 LiveAgent
When it comes to product and service companies, support is one of the most important and differentiating factors for success.
You must take customer support very seriously, at times outstanding customer support can give you the edge over your competitor even if your products come with small flaws.
Now, while you make it easier for the customers to submit a support request through multiple different channels, it becomes different to manage those even if you have a team.
This system called LiveAgent makes it easier for you to track all the support requests by bringing them to one single platform.
Please Note: The LiveAgent deal at AppSumo is not currently active, but you can get the product through the link below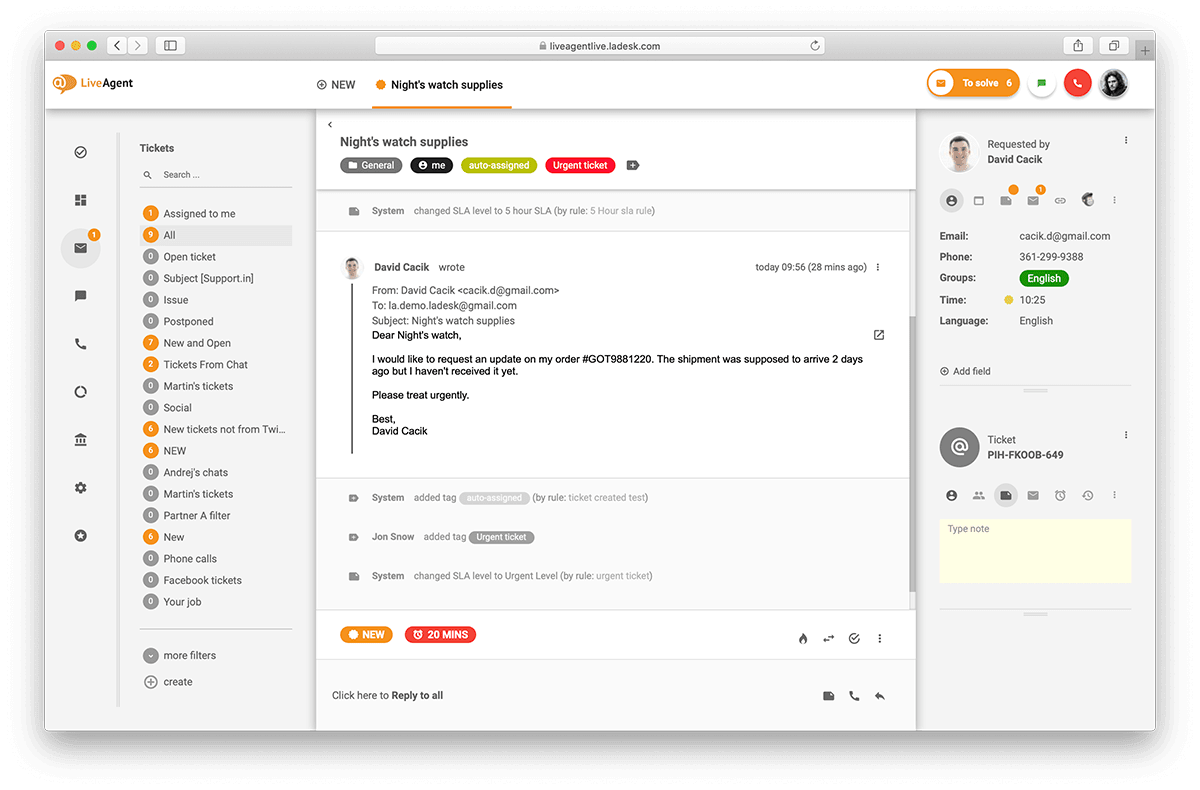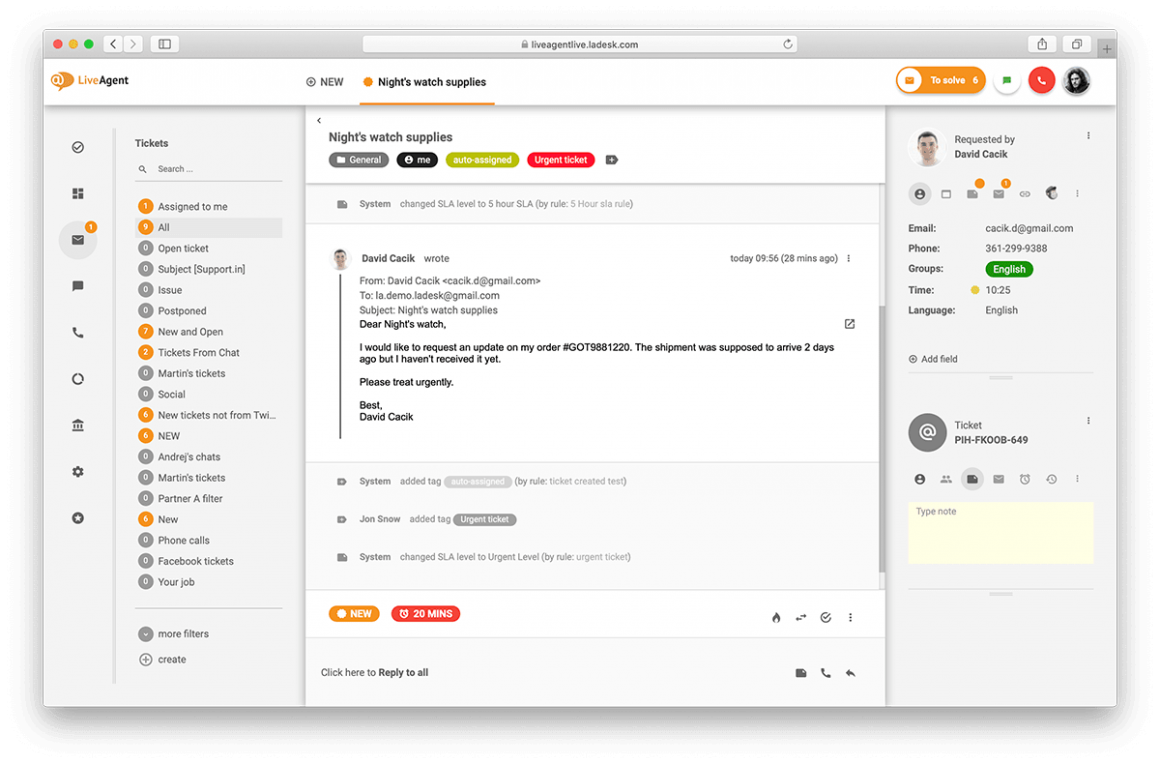 Stock Unlimited
So building a website is not enough. That website needs traffic which is the most important thing to take your business forward.
To generate that traffic, you need content that engages your users so that they end up more time to indulge themselves in an amazing world that you have created for them.
To get that stunning first impression, what you need the most is top-class graphics, smooth vectors, and pictures to mark the presence of your brand.
Where can you get them all? Stock Unlimited is the answer, my friend.
Stencil
Images are an extremely important part of marketing these days. No matter you are publishing a new blog post or something on social media sites, you need top-quality images and Stencil helps you get that done with ease.
One of the top platforms to create custom images, the Stencil can be used to create custom images for your blog posts, infographics, social media posts, etc.
Please Note: The Stencil deal at AppSumo is not currently active, but you can get the product through the link below
---
Cloudimage
An amazing lifetime deal of Cloudimage that will make you 73% faster. We all know that speed is everything when it comes to conversion. If your site doesn't load in a fash, the users will move to the second option.
No one has the time these days to keep on waiting for your site to load. And when it comes to speed, the images make a big difference.
So, you must optimize the images on your site to make sure that your site loads quickly. Now, how do you optimize an image on your website?
You can compress the image, use the perfect size, use a CDN service etc.
Cloudimage is a service that will make the process painless for you. It will optimize the images on your site and make sure that your site is a lot faster than it used to be.
Cloudimage will download the images on your site, resize them, compress them, and serve it through their CDN, making it very fast.
This is your opportunity to save a lot of money and get this for your site just for $49 for lifetime, so don't miss this deal.
Sold Out Deals on AppSumo
The top deals that are sold out on AppSumo. However, these are some very useful software that you can have a look at.
bCast (Sold Out)
bCast is a platform for podcasters to convert listeners to business leads. It is a podcast hosting platform where you can host your podcast, and distribute it.
This platform will help you to grow engagement around your podcast and help you to increase social sharing as well as revenue.
bCast will engage your listeners and help you to convert them into your subscribers on autopilot. The data of your listeners will be safe and it will be sent to the CRM you use.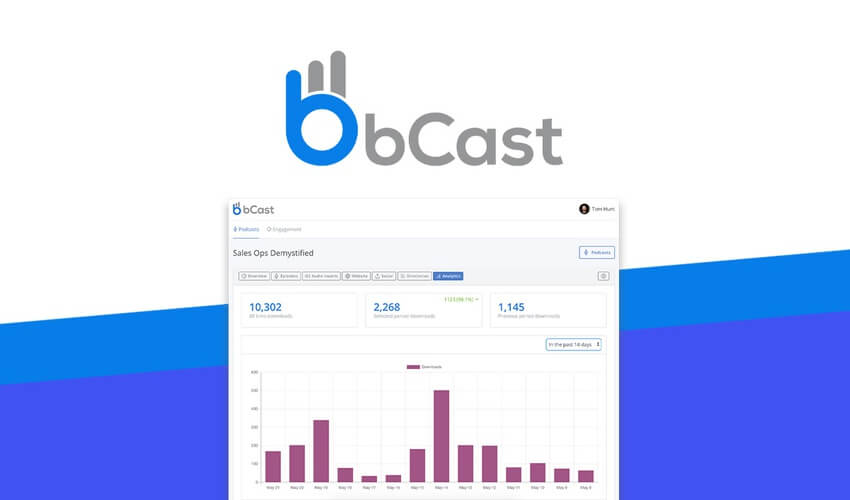 AppMySite (Sold Out)
AppMySite is an AI-powered mobile app builder that you can use to create an app for your business without any coding. So, if you ever wanted to create a have an app version of your site, you can get it done quickly now.
You can use this software to convert your WordPress site or your WooCommerce store to a native app quickly.
The advantage of using the AppMySite software is that you can use great-looking ready to use templates for your app so that it looks professional
There are ready-to-use splash page options, signup pages and other important page options to create your app.
Top Features of AppMySite
Encharge (Sold Out)
A behavior-based email automation software that can help you to send personalized emails to your audience based on user segmentation.
You can pull data from CRM, billing platform, appointment scheduler and create segments based on tags, actions performed, email activity and all other possibilities.
The behavior-based emails are highly targeted towards a better conversion. With Encharge, you can send specific emails to users at critical moments of user activity on your site making it way more effective.
Top Features of Encharge
Price: $59 ($2148.00)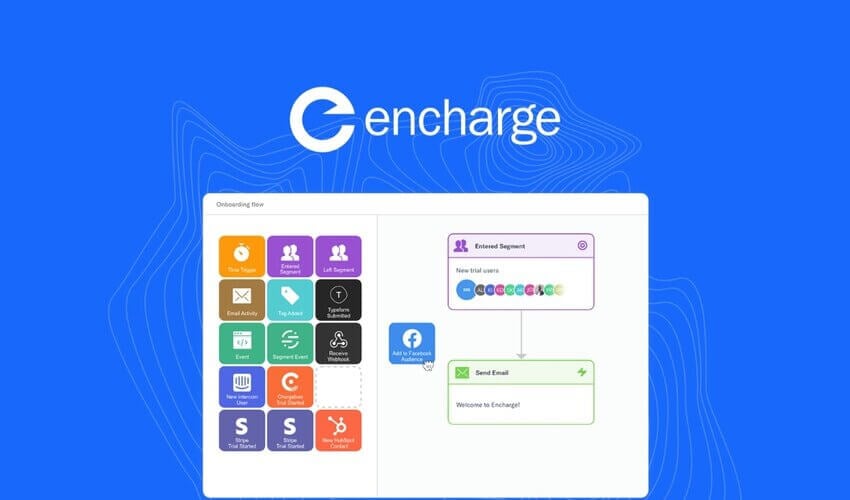 Gurucan (Sold Out)
Gurucan is a mobile-first eLearning platform that you can use to create courses. With the changing world and how people learn skills, eLearning platforms have become a very important part of our society.
Now, if you are good at something, you can start your own courses and earn from it. The Gurucan platform offers you everything needed to get it done and you don't need any technical knowledge to get it done.
You can create video lessons, drip courses, text courses, quizzes etc for your courses.
Another advantage of the Gurucan platform is that it will help you to market your courses. You can send push notifications, and run marketing campaigns almost on automation.
So, overall it is a complete solution for eLearning business.
Top Features of Gurucan
Sendspark (Sold Out)
Sendspark is a great service to increase user engagement for your business. We all know about email marketing and it is one of the most widely used practices.
However, the conversion rate is declining with time as almost every user receives multiple emails each day and most of the users don't even open the email.
So, here is when a service like Sendspark comes into the picture. This platform enables you to combine email marketing and the power of video.
You can create an engaging video quickly by using the Chrome browser and send it to your audience. You can answer any question, give some useful tips or anything else through the video.
This will help you establish a deeper connection with your audience and ensure that your email marketing conversion increases by multiple folds.
Here are the top features of Sendspark
Chanty (Sold Out)
Chanty is a team collaboration tool that you can use to communicate and collaborate with your team from around the world on the cloud.
If you are in a service industry, you can give access to your client to get on board with you to discuss, share documents and you will have control over the access limitation depending on who you are sharing with.
During these days of Pandemic, the team collaboration software are very important and most of the businesses from turning to work from home.
Chanty will perfectly take care of all the requirements as long as collaborating with your team and managing your business is concerned.
You can access Chanty through the web or mobile phone app, which means your office will be in your pocket all the team. And you can access and reply to all the important messages, check and discuss things no matter where you are.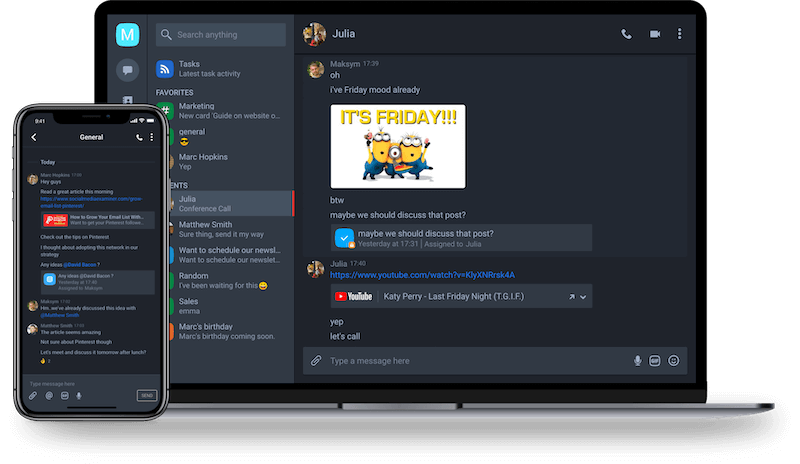 FreshLMS (Sold Out)
With the change in our social equation and times like Covid-19, the need for courses around online business, social media marketing, blogging, and all other related topics has increased.
So, if you are an expert in any online business-related topics or any other topic for that matter, now is the time to make the best of it and make thousands of dollars every month.
Now, if you are new to creating online courses some tools and services will make the process really simple and easy for you.
The FreshLMS platform is one of the popular options when it comes to creating online courses. You can use the platform to create end-to-end online courses and sell them for $200 or even $500.
The tool makes it simple for the course creators to upload any kind of document, embed videos, audio files as required.
You can create different chapters, modules to make it easier for the users to understand your material.
What do you get in this FreshLMS AppSumo deal?
Ringblaze (Sold Out)
If you are managing any online business. Be it a simple blog or a product company, the quality of customer support will make a big difference to your success.
Here is a tool that will help you to interact with your customers and potential customers in real-time bringing in a lot of value to your business and giving the assurity to your potential customers.
The Ringblaze system can be implemented for your business that can be accessed through mobile phones and desktops in 15 min. Once the system is in place, your customers can make a call and your team will be able to answer that right from the dashboard.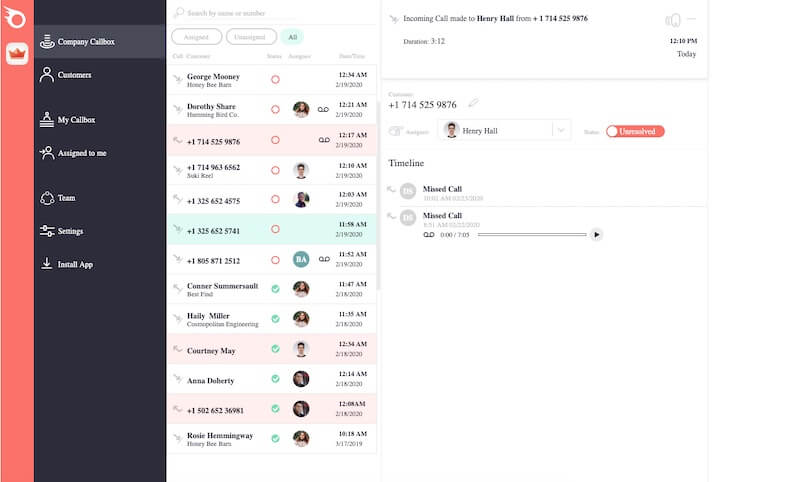 eyeson (Sold Out)
Video conference is need of the hour during this Covod-19 pandemic. There is an ongoing discussion around the best video conferencing tools and news around the data issues.
If you are using Zoom, you probably are aware of the news around Zoom and its security-related issues. In fact, we have recently published an article about the best Zoom app alternatives to let our audience know about the other options available for video conferencing.
eyeson is one such tool that makes it super simple to have a video conference with your team. There are no complicated settings, anyone with the meeting request can join in just by clicking the link.
So, do your meetings from anywhere with the cloud-based video conferencing tool, no download or installation is needed.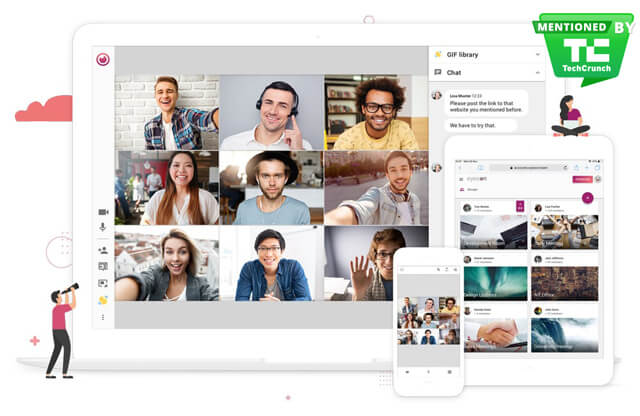 MailPoet (Sold Out)
How about sending emails right from your WordPress dashboard? Isn't that convenient and a time-saving process?
With MailPoet, you will be able to do exactly that. You can use the quality email templates and send emails to your subscribers right from your WordPress dashboard.
If you are just getting started, spending money on email marketing services might not be possible and it could also be technically challenging for the newbie users to use the interface of the email marketing services, create emails.
MailPoet is a much better option as it gives the option to send emails right from the WordPress dashboard. You will have the option to auto send emails as you publish a new post on your site.
You get access to several ready email templates that you can use to create your emails.
The best part is that, unlike the regular MailPoet account with this AppSumo offer, you will get lifetime access to the tool. You will be able to send unlimited emails on unlimited websites upto 5000 subscribers just for an investment of $49.
Without a doubt, this is one of the best offers on AppSumo and a great opportunity for bloggers and marketers to get this lifetime offer for such an amazing price. Otherwise, if you go for any leading email marketing service, you will have to spend more than $49 every month.
Email Marketing is a very important part of the modern digital marketing process and this tool will help you to increase the overall engagement around your emails by making it easier for your customers to reply to your email.
Replybutton adds a simple one-click reply option to the emails you send. So, when you are sending out a survey this tool will be very effective.
BotStar (Sold Out)
If you are managing any product or offering any service, a chatbot can streamline your customer support requirements by automating the complete process.
Many big organizations, airlines, product companies with millions of users are using chatbots to offer handsfree customer support.
Investing in a good chatbot can help you reduce your human resource expenses to a great extent. Here is a great deal for you from the AppSumo deal store.
You can get BotStar a leading chatbot builder just for $49 (for lifetime use) that otherwise costs over $3000. So, grab it now.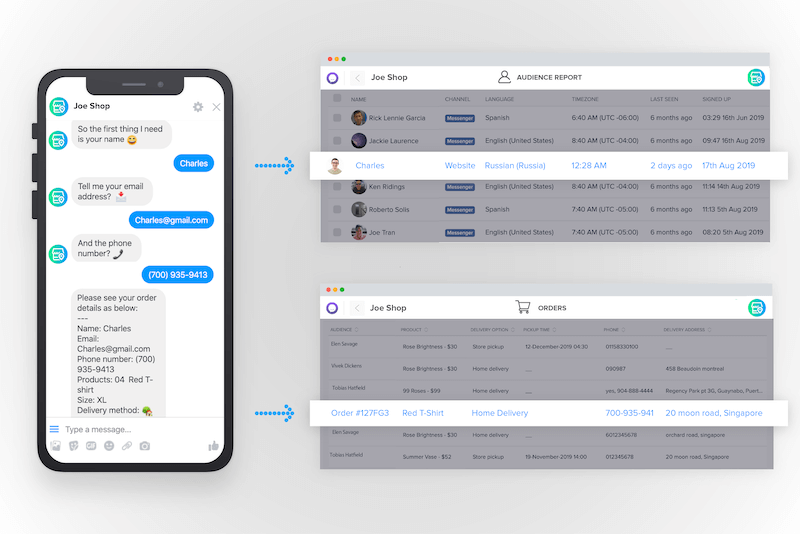 CRM.me (Sold Out)
As the name suggests, CRM.me is a CRM platform to help you to manage and grow your business with gamification. Finding leads to converting them to the customer takes a lot of work and a platform like CRM.me makes the process simple and easy for you.
The marketing automation tools offered by CRM.me makes it easy for any business to generate leads and manage them and convert them to a loyal customer.
The collaboration and project-related tools will help you to collaborate with your team and make sure that you can run your business without taking the stress.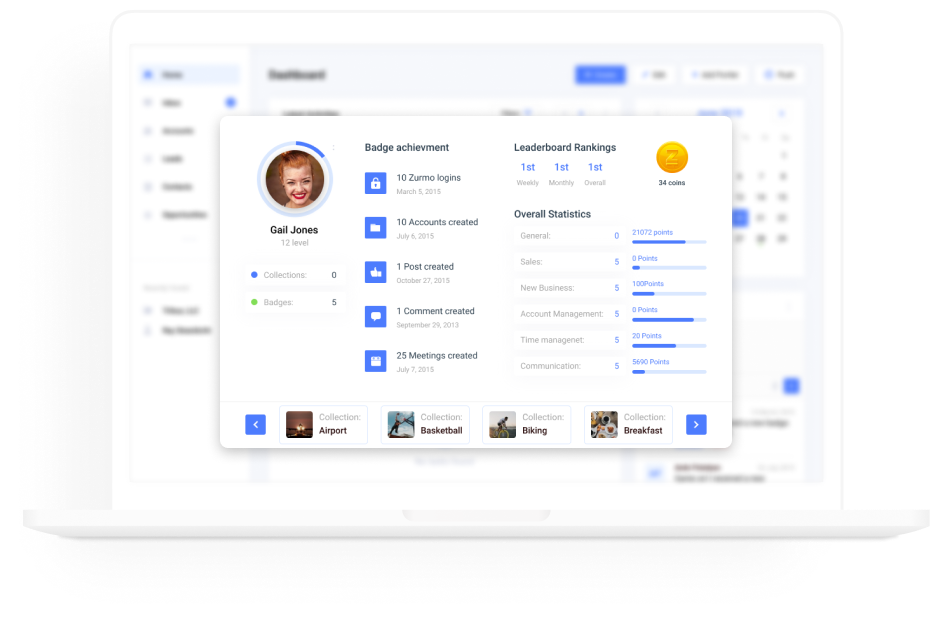 Endorsal (Sold Out)
Think of a situation where you want to purchase a product but it is new in the market and you have no idea how good or bad it is. Now reverse the situation, if you are selling any product or service all your potential customers must be thinking the same.
The testimonials and reviews will be extremely helpful in breaking that mental barrier for your customers and give them the confidence to buy your product. However, collecting reviews and testimonials is not as easy as you think.
This tedious process is made easy by Endorsal. Well, it's a tool that will automate the process of collecting reviews and testimonial and help you to grow the sales of your product.
When a user submits a review through Endorsal, they will be able to post it to multiple social media sites like Facebook, Google reviews to maximize their growth.
The product integrates itself seamlessly with other platforms and fetches reviews to your site from Facebook Page, My Business, or Yelp reviews, etc.
Get lifetime access to Endorsal just by paying $49 (Over 90% OFF )through the AppSumo deal.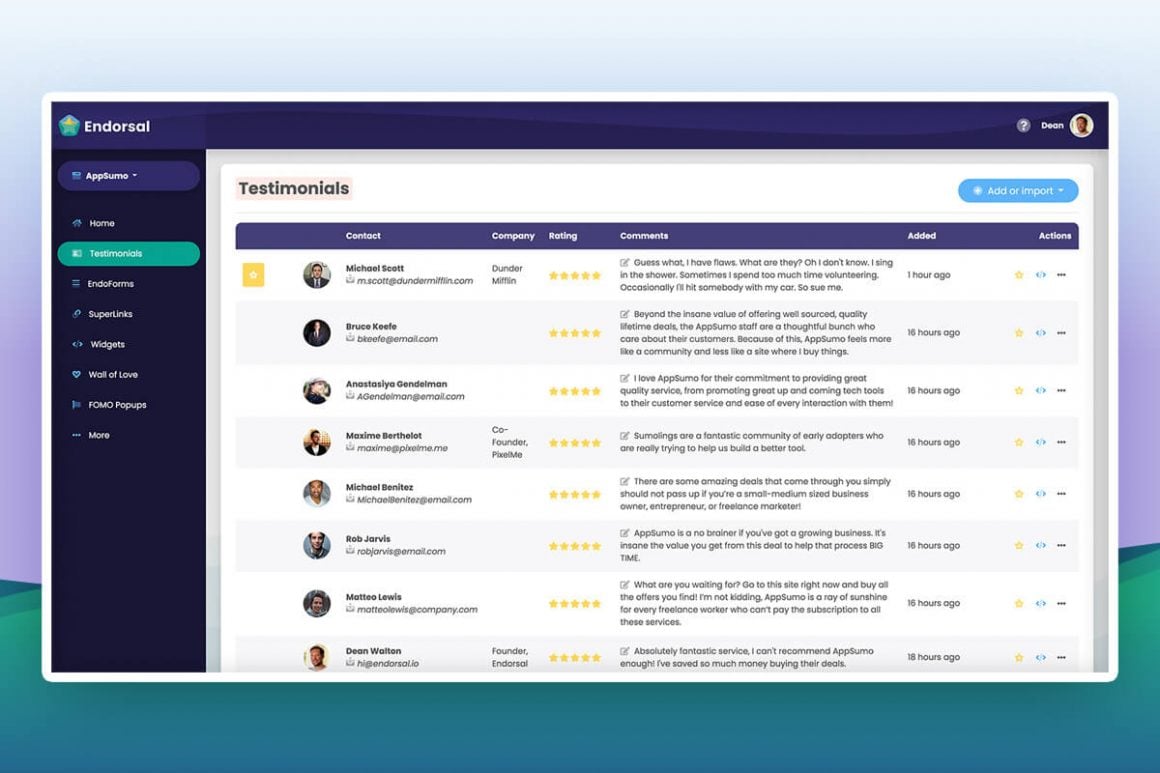 Brizy (Sold Out)
One of the best website builders for WordPress at the moment, Brizy is smooth and easy as it can get.
You will be able to create a perfect design as per your need without writing a single line of code with Brizy.
You can use this easy drag and drop website builder to create an unlimited number of landing pages to increase conversion.
The pre-built block and layouts make the process extremely simple. You can choose the blocks that you wish to use and get started.
With Brizy's cloud platform you can host an unlimited number of websites, landing pages to run your business.
Read our detailed review of the Brizy website builder.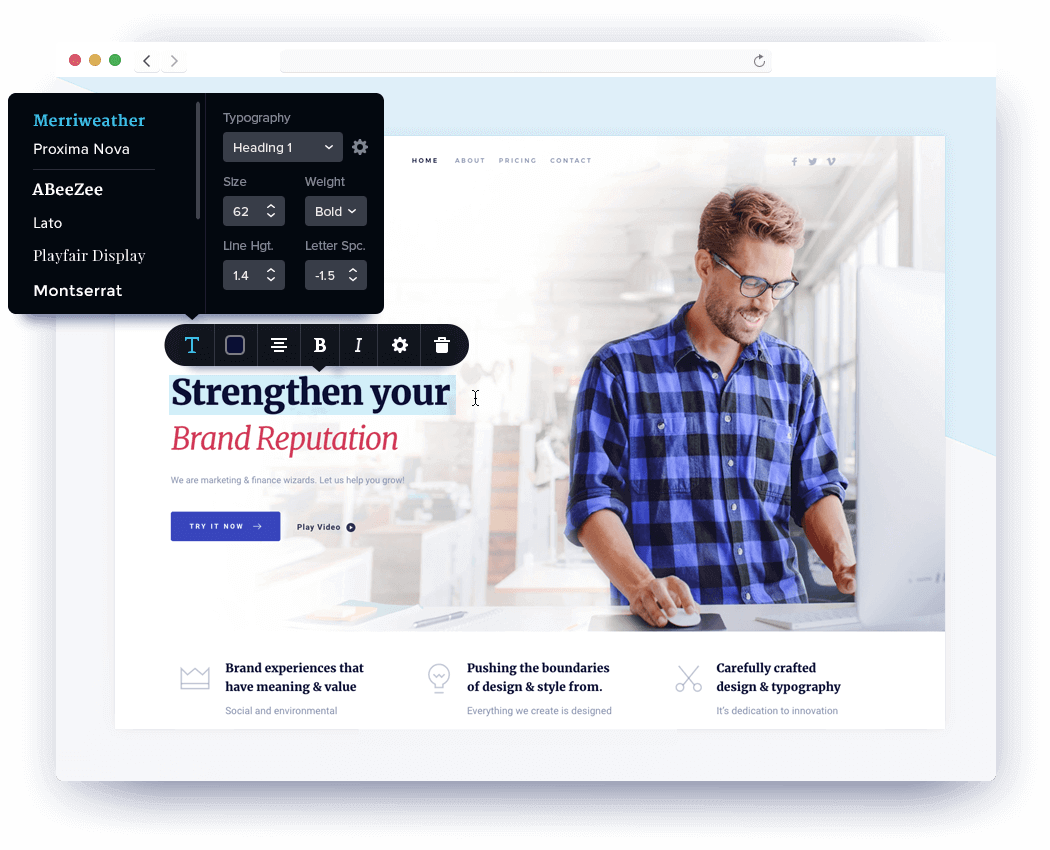 Quuu Promote (Sold Out)
Want to drive fresh traffic to your website regularly, well Quuu Promote is the tool that you need. No more bot, no more machines; get real people to share your content across social media sites.
It's a dedicated content promotion platform where real people will be sharing your content so that you get the maximum conversion. This tool will help you to boost the SEO of your site by promoting your content and sharing it on platforms like Facebook, Twitter, Linkedin, etc to get more social signals for your posts.
Get lifetime access to Quuu Promote for $49 on AppSumo platform
For $49, you will get a credit of 25 for your content that you can use to promote a blog post, video podcasts, infographics or more.
Freedcamp (Sold Out)
The trend of working from a remote location is increasing with time. It is a win-win for both the employer and the employee because you are no more location-dependent.
No matter your employees work from remote locations or one location, you need a good quality project management system where you can manage everything from a single interface.
There are several project management tools these days that came up in the recent past. But many of them are not customizable, you need to use it according to how it is created.
Now, with Freedcamp you will be able to customize the interface according to your requirement. You can make the interface decluttered by avoiding and removing the featured that you don't need for your project.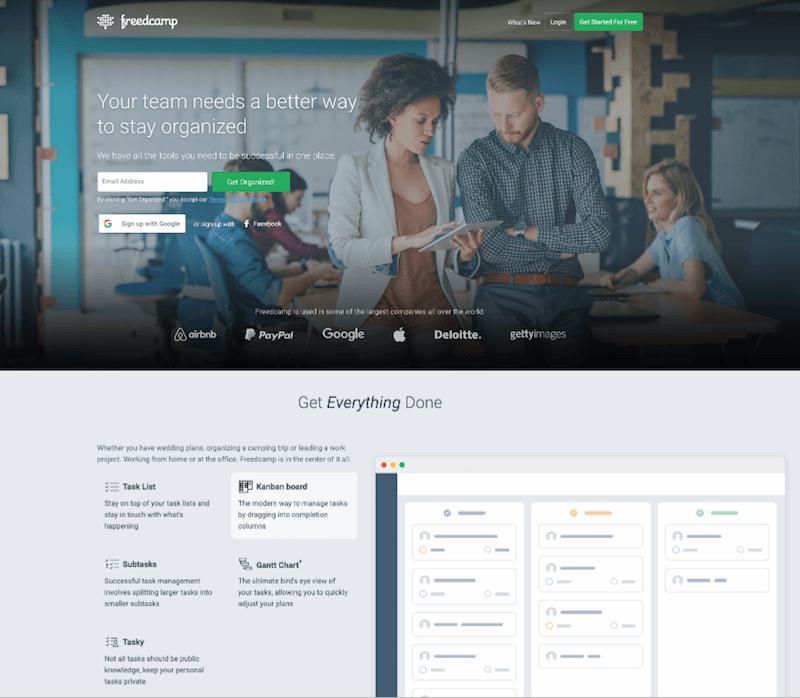 Tribe (Sold Out)
Wish to create an engaging community around your brand? Have a look at Tribe, one of the best platforms to create a very professional-looking community platform.
Many leading brands are already using Tribe for their community section. You can do it too.
You don't need to be a technical expert to create a community site anymore because you have everything built-in the Tribe. You can use this platform to create a question-and-answer forum like Quora.
So, if you are in a niche product you can create a Q & A forum around that topic to educate your users to help you establish yourself as an authority in that niche.
This platform is perfectly connected with the leading social media sites so that you can take advantage of social media to get those extra eyeballs.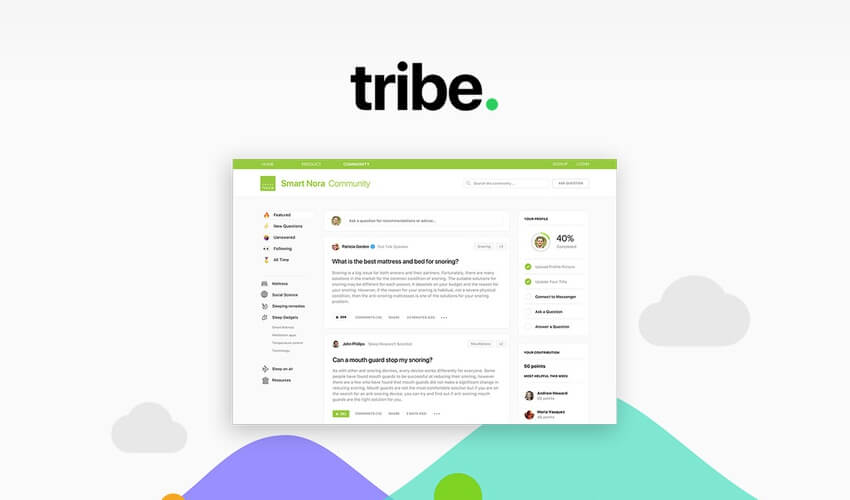 RelayThat (96% OFF)
RelayThat takes image designing for brands to the next level. Now, you can create great-looking images for your brand in a few clicks and optimize them for SEO almost on automation.
You get access to over 3 million royalty-free images that you can use to design your graphics. As you update your brand details the tool can automatically create graphics with multiple designs and sizes.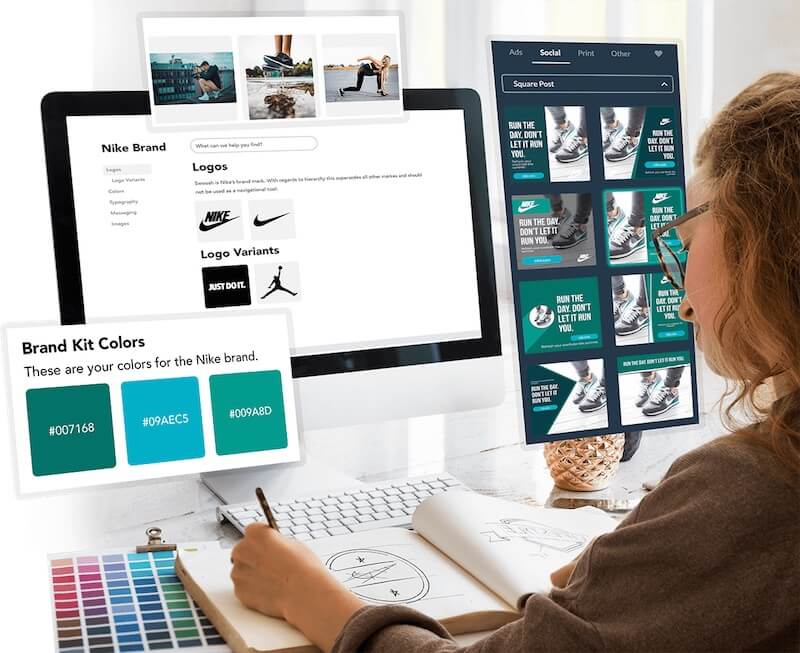 InVideo (Sold Out)
This offer is sold out on AppSumo, here's an active deal on InVideo.
Do you want to convert your articles into videos, or start your own YouTube channel and make money? Well, here is the tool that you need to create amazing professional videos with a minimum investment of time and money.
InVideo is a tool that is perfect for newbie users as well as professional video sites.
This tool will skyrocket your productivity and make sure that you can create great-looking videos in a limited amount of time.
If you are a blogger and looking forward to starting your YouTube channel or repurpose your content by converting them into videos, the InVideo tool makes it super simple and easy.
You can import any of your articles with just a click and make them ready to convert into a video.
You have beautiful effects, images, videos and multiple rich media options that you can use to create your videos.
The interface of InVideo is very simple and even a complete newbie user will be able to create beautiful-looking videos with minimum effort.
LoginPress (Sold Out)
WordPress is not a simple blogging platform anymore. It is used for all kinds of business websites, social networking sites, and different websites.
While the default login page offered by WordPress is good enough for a personal blog, it is certainly not good for other kinds of websites.
When you are creating a website for your client using WordPress, it will look more professional when you offer them a custom-designed login page.
And of course, when it comes to a business site, a custom login page becomes a mandatory requirement because the default login page is dull.
LoginPress is a WordPress plugin that will make it super simple for you to create a more secure and beautiful login page without writing any code.
You can completely customize the design of your login page and bring in social login features and add all different elements on the go.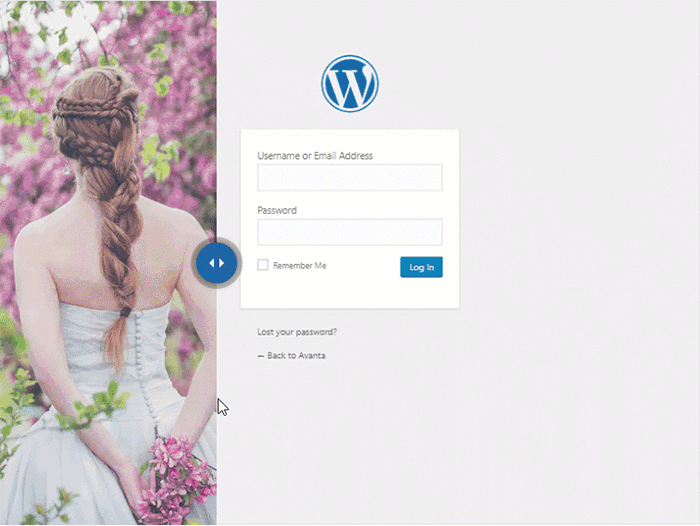 LoginPress plugin offers you several ready login page templates that you can use on your site. Just select any of the demo templates and customize it according to your need.
The plugin offers you a simple option to create a beautifully designed login page with your own background, color option, Google Fonts and more.
Tubics (Sold Out)
Well creating online video content for your business is a crucial part of the business but ensuring that the content successfully reaches the right user is an equally important aspect.
This is where SEO comes in the picture and who better than Tubics to smoothen your SEO venture.
FAQs About AppSumo
01. What is AppSumo?
AppSumo is a daily deal website for marketing products. If you managing any website, online business, blog or any other related business where you need digital marketing products, AppSumo is a place to look for discounts.
02. What is the Max Discount Can I get On AppSumo?
The discount rate is different for different products. You can get discounts up to 95% for certain products. So, make sure to check AppSumo if any deal is available before you make a purchase.
03. What is the AppSumo Lifetime Deal?
When you make a purchase of a product on AppSumo with a lifetime deal offer, you get access to the product forever. You don't have to pay any monthly or yearly recurring payment.
04. What is AppSumo Plus?
AppSumo Plus is the premium membership program of the AppSumo platform that offers a 10% discount on deal purchases and several exclusive surprise offers.