Best AppSumo deals that will help you to grab some of the best tools for amazing discounts.
AppSumo has been one of the best places for online entrepreneurs to find the top tools for a discounted price.
So, no matter you are a small business owner or a blogger, you will surely find tools that can help you to grow your business quickly.
AppSumo works like a Groupon platform bringing the best deals but for the online entrepreneurs.
So, before you buy any software for your business make sure to check AppSumo if a deal is available for that software or a similar kind of software that can get your job done.
Please Note: AppSumo is a deal platform and offers a limited number of coupons for each software they list on the site. So, there could be instances when you land up on the deal page when it is already over.
AppSumo Lifetime Deals
The best lifetime AppSumo deals that will offer you amazing deals for a lifetime. You can get amazing products for your business at a one-time price and use it for a lifetime.
| Product Name | Product Function | Discount | Link |
| --- | --- | --- | --- |
| Endorsal | Customer Testimonials, Reviews | Over 90% OFF | Endorsal |
| PromoRepublic | Social Media post design and scheduler | 92% OFF | PromoRepublic |
| Brizy | Website Builder | 75% OFF | Brizy |
| Quuu Promote | Content Promotion | 95% OFF | Quuu Promote |
| Freedcamp | Project Management System, Remote Working | 82% OFF | Freedcamp |
| Tribe | Community Website Design Platform | 97% OFF | Tribe |
| RelayThat | Graphic Designing Platform | 96% OFF | RelayThat |
| InVideo | Quick Video Creation Platform for Newbie & Experts | 92% OFF | InVideo |
| LoginPress | WordPress Custom Login Page Designer | 74% OFF | LoginPress |
| SendFox | Email Marketing Tool | 80% OFF | SendFox |
| Tubics | YouTube SEO | 80% OFF | Tubics |
| Stock Unlimited | Stock Images Collection | 93% OFF | Stock Unlimited |
Let's have a look at some of the top AppSumo deals.
Endorsal (Over 90% OFF Deal)
Think of a situation where you want to purchase a product but it is new in the market and you have no idea how good or bad it is. Now reverse the situation, if you are selling any product or service all your potential customers must be thinking the same.
The testimonials and reviews will be extremely helpful in breaking that mental barrier for your customers and give them the confidence to buy your product. However, collecting reviews and testimonials is not as easy as you think.
This tedious process is made easy by Endorsal. Well, it's a tool that will automate the process of collecting the reviews and testimonial and help you to grow the sales of your product.
When a user submits a review through Endorsal, they will be able to post it to multiple social media sites like Facebook, Google reviews to maximize your growth.
The product integrates itself seamlessly with other platforms and fetches reviews to your site from Facebook Page, My Business, or Yelp reviews, etc.
Get lifetime access to Endorsal just by paying $49 (Over 90% OFF )through the AppSumo deal.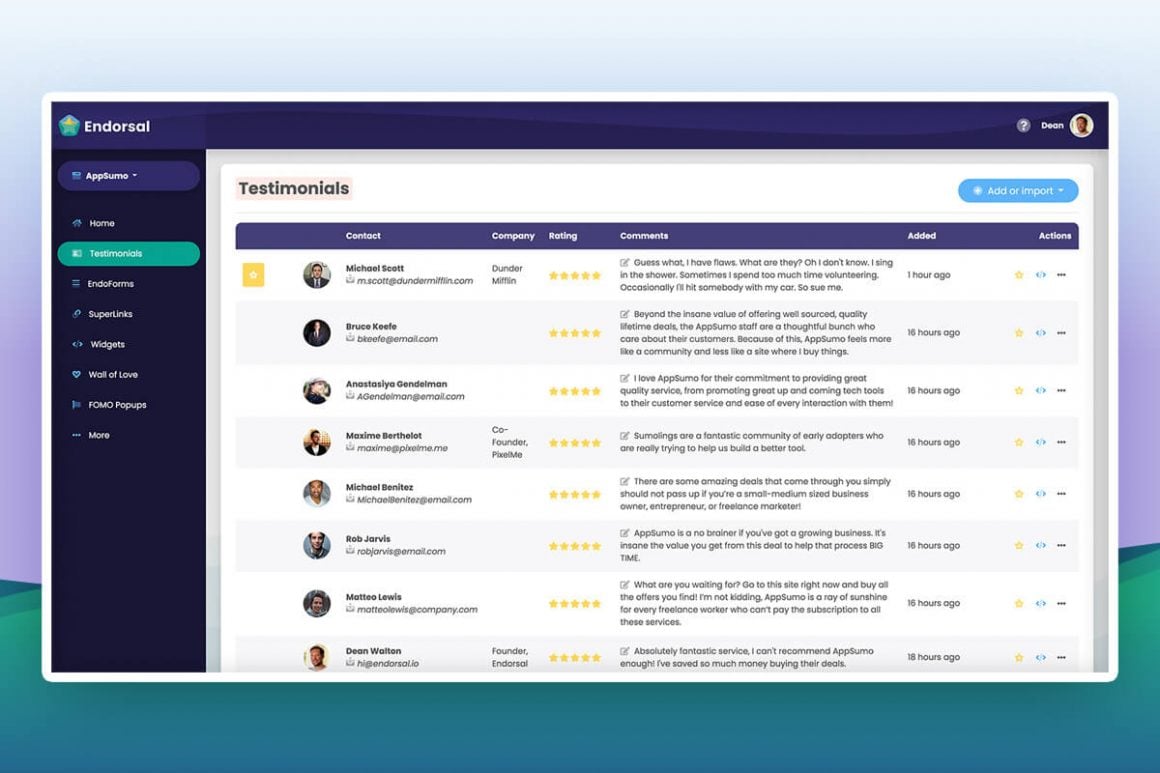 PromoRepublic
With over 100k social media post ideas and templates, PromoRepublic will skyrocket your social media marketing strategy. If you don't have a big social media marketing team, it becomes very difficult to actively manage your social media accounts.
PromoRepublic will make the process easier and simple for you. With this tool, you will be able to create great-looking social media posts within minutes and schedule those for regular posting helping you save a lot of your time.
You can quickly select a template from a huge collection of top-performing designs and create your post. You will get a user-friendly interface to design your posts and then schedule your posts around the clock.
If you look at the regular pricing of PromoRepublic, the basic plan starts at $49 per month. However, with this AppSumo deal, you will get access to this amazing product for a lifetime at $49. It is a great deal.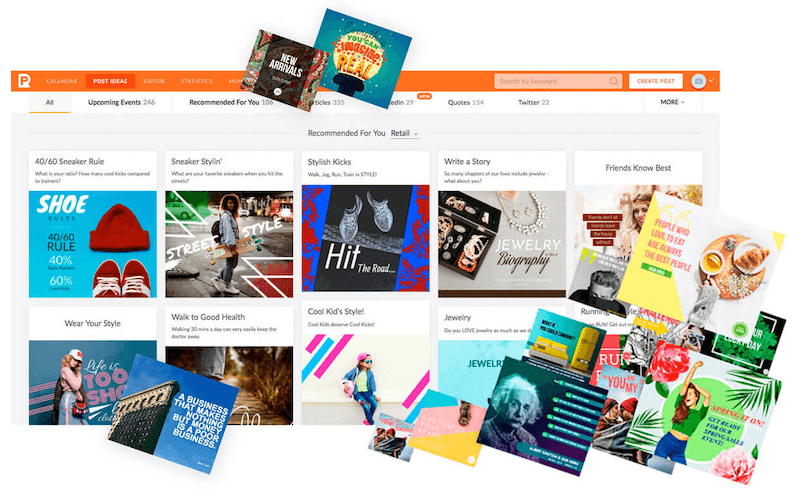 Brizy
One of the best website builders for WordPress at the moment, Brizy is smooth and easy as it can get.
You will be able to create a perfect design as per your need without writing a single line of code with Brizy.
You can use this easy drag and drop website builder to create an unlimited number of landing pages to increase conversion.
The pre-built block and layouts make the process extremely simple. You can choose the blocks that you wish to use and get started.
With Brizy's cloud platform you can host an unlimited number of websites, landing pages to run your business.
Read our detailed review of the Brizy website builder.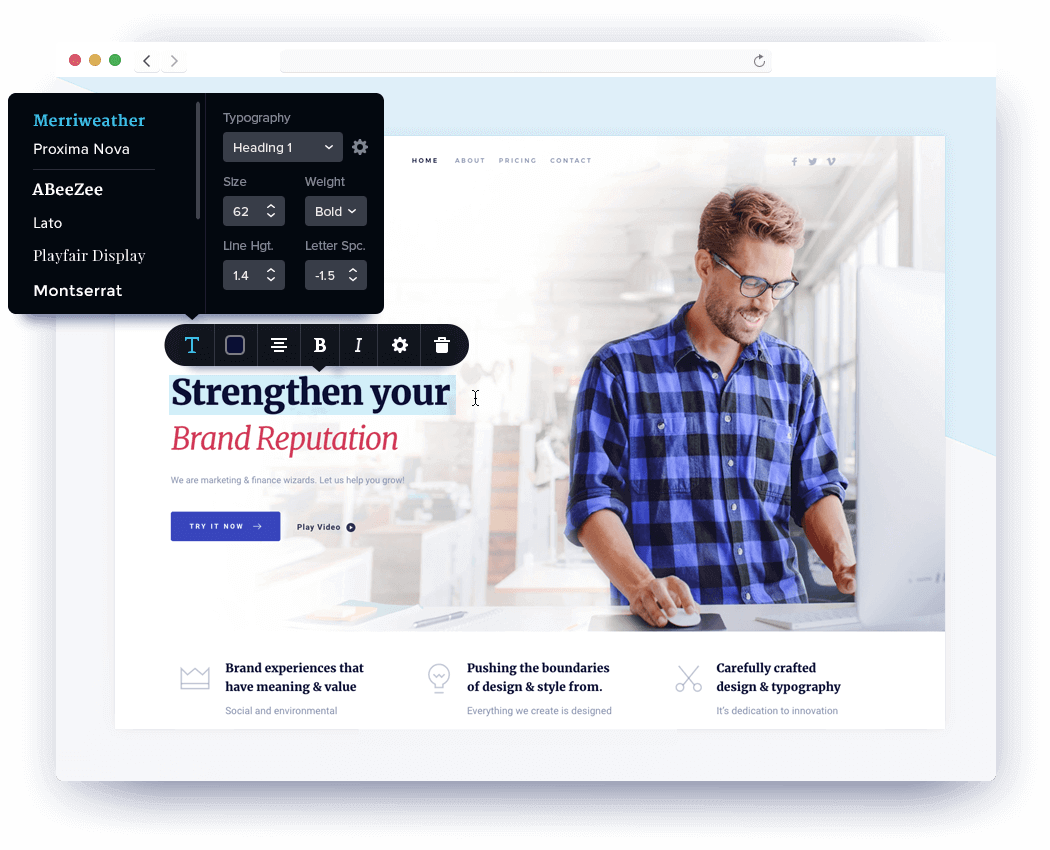 Quuu Promote
Want to drive fresh traffic to your website regularly, well Quuu Promote is the tool that you need. No more bot, no more machines; get real people to share your content across social media sites.
It's a dedicated content promotion platform where real people will be sharing your content so that you get the maximum conversion. This tool will help you to boost the SEO of your site by promoting your content and sharing it on platforms like Facebook, Twitter, Linkedin, etc to get more social signals for your posts.
Get lifetime access to Quuu Promote for $49 on AppSumo platform
For $49, you will get a credit of 25 for your content that you can use to promote a blog post, video podcasts, infographics or more.
Freedcamp
The trend of working from a remote location is increasing with time. It is a win-win for both the employer and the employee because you are no more location dependent.
No matter your employees work from remote locations or from one location, you need a good quality project management system where you can manage everything from a single interface.
There are a number of project management tools these days that came up in the recent past. But many of them are not customizable, you need to use it according to how it is created.
Now, with Freedcamp you will be able to customize the interface according to your requirement. You can make the interface decluttered by avoiding and removing the featured that you don't need for your project.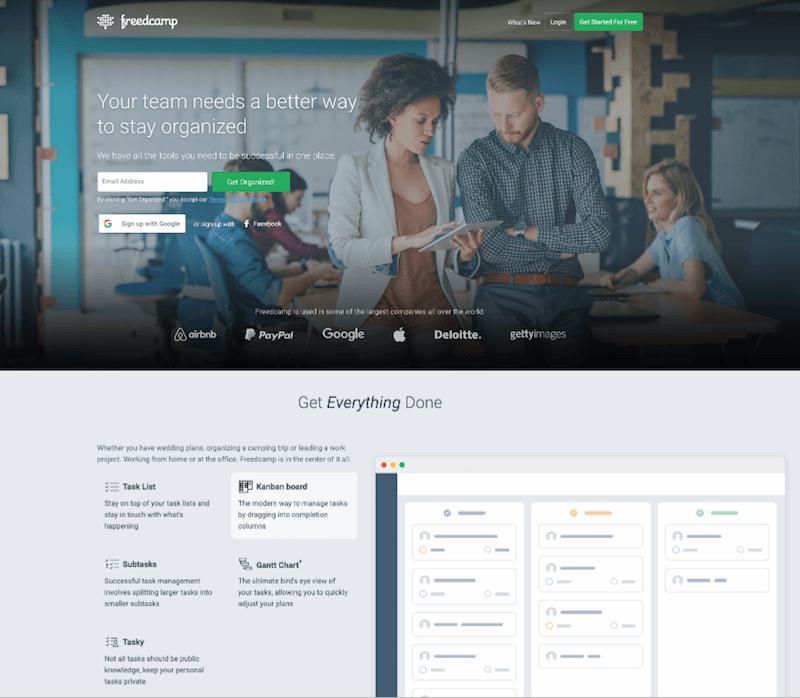 Tribe
Wish to create an engaging community around your brand? Have a look at Tribe, one of the best platforms to create a very professional looking community platforms.
Many leading brands are already using Tribe for their community section. You can do it too.
You don't need to be a technical expert to create a community site anymore because you have everything built-in Tribe. You can use this platform to create a question and answer forum like Quora.
So, if you are in a niche product you can create a Q & A forum around that topic to educate your users to help you establish yourself as an authority in that niche.
This platform is perfectly connected with the leading social media sites so that you can take advantage of social media to get those extra eyeballs.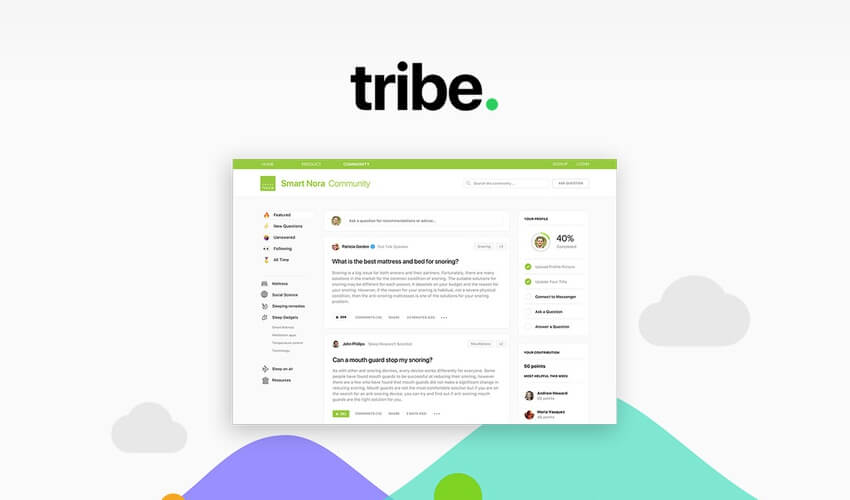 RelayThat (96% OFF)
RelayThat takes image designing for brands to the next level. Now, you can create great-looking images for your brand in a few clicks and optimize them for SEO almost on automation.
You get access to over 3 million royalty-free images that you can use to design your graphics. As you update your brand details the tool can automatically create graphics with multiple designs and sizes.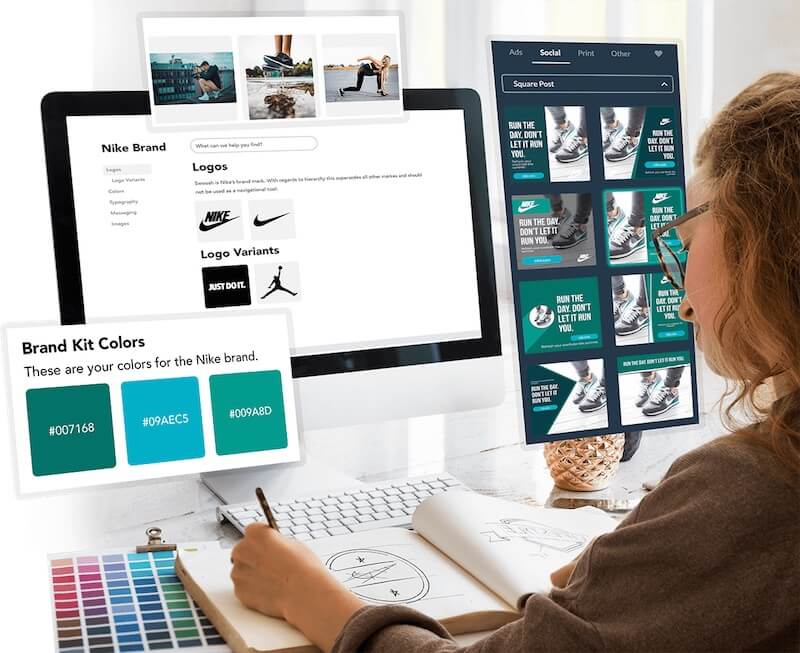 InVideo
Do you want to convert your articles into videos, or start your own YouTube channel and make money? Well, here is the tool that you need to create amazing professional videos with a minimum investment of time and money.
InVideo is a tool that is perfect for newbie users as well as professional video sites.
This tool will skyrocket your productivity and make sure that you are able to create great-looking videos in a limited amount of time.
If you are a blogger and looking forward to starting your YouTube channel or repurpose your content by converting them into videos, the InVideo tool makes it super simple and easy.
You can import any of your articles with just a click and make it ready to convert into a video.
You have beautiful effects, image, video and multiple rich media options that you can use to create your videos.
The interface of InVideo is very simple and even a complete newbie user will be able to create beautiful looking videos with minimum efforts.
LoginPress (74% OFF)
WordPress is not a simple blogging platform anymore. It is used for all kinds of business websites, social networking sites and all different kinds of websites.
While the default login page offered by WordPress is good enough for a personal blog, it is certainly not good for other kinds of websites.
When you are creating a website for your client using WordPress, it will look more professional when you offer them a custom-designed login page.
And of course, when it comes to a business site, a custom login page becomes a mandatory requirement because the default login page is dull.
LoginPress is a WordPress plugin that will make it super simple for you to create a more secure and beautiful login page without writing any code.
You can completely customize the design of your login page and bring in social login feature and add all different elements on the go.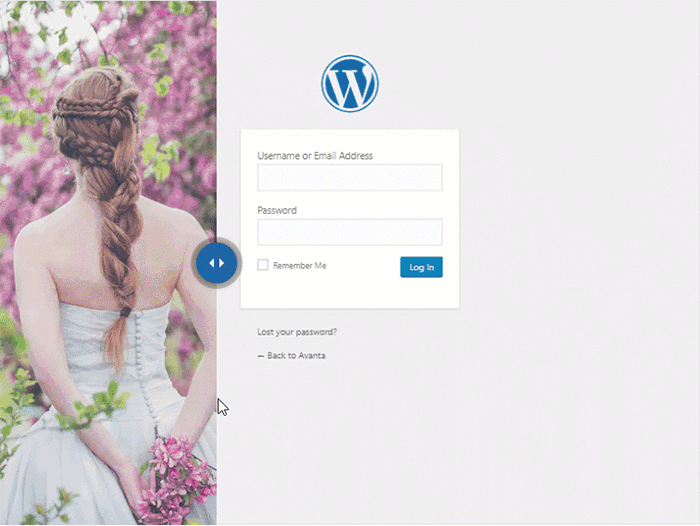 LoginPress plugin offers you a number of ready login page templates that you can use on your site. Just select any of the demo templates and customize it according to your need.
The plugin offers you a simple option to create a beautifully designed login page with your own background, color option, Google Fonts and more.
SendFox
SendFox is an email marketing service from the Sumo family. With this tool, you can out your email marketing process on complete automation.
The tool is simple and easy to use. You can host your email list with proper segmentation. You have the option to send emails from different domains, so you don't need multiple accounts for your businesses.
You can keep your email list for different domains separated from each other and use them as per your needs.
The main advantage of SendFox is the automation process. You can schedule an unlimited number of emails at different times.
The tool can also auto pull content from your site through RSS feed and send email updates to your subscribers.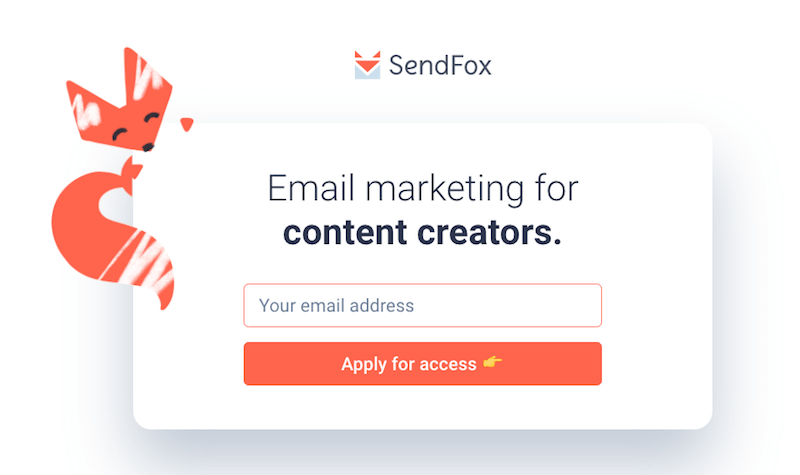 Tubics
Well creating online video content for your business is a crucial part of the business but ensuring that the content successfully reaches the right user is an equally important aspect.
This is where SEO comes in the picture and who better than Tubics to smoothen your SEO venture.
LiveAgent
When it comes to product and service companies, support is one of the most important and differentiating factors for success.
You must take customer support very seriously, at times outstanding customer support can give you the edge over your competitor even if your products come with small flaws.
Now, while you make it easier for the customers to submit a support request through multiple different channels, it becomes different to manage those even if you have a team.
This system called LiveAgent makes it easier for you to track all the support requests by bringing them to one single platform.
Please Note: The LiveAgent deal at AppSumo is not currently active, but you can get the product through the link below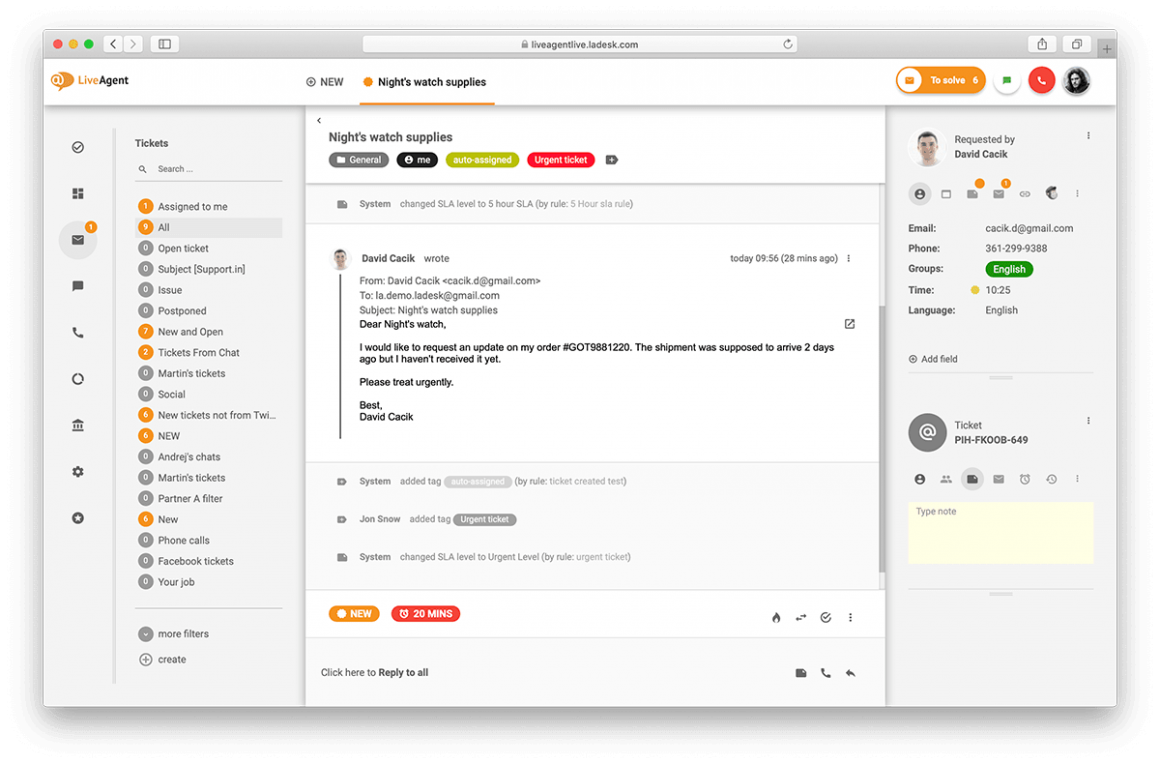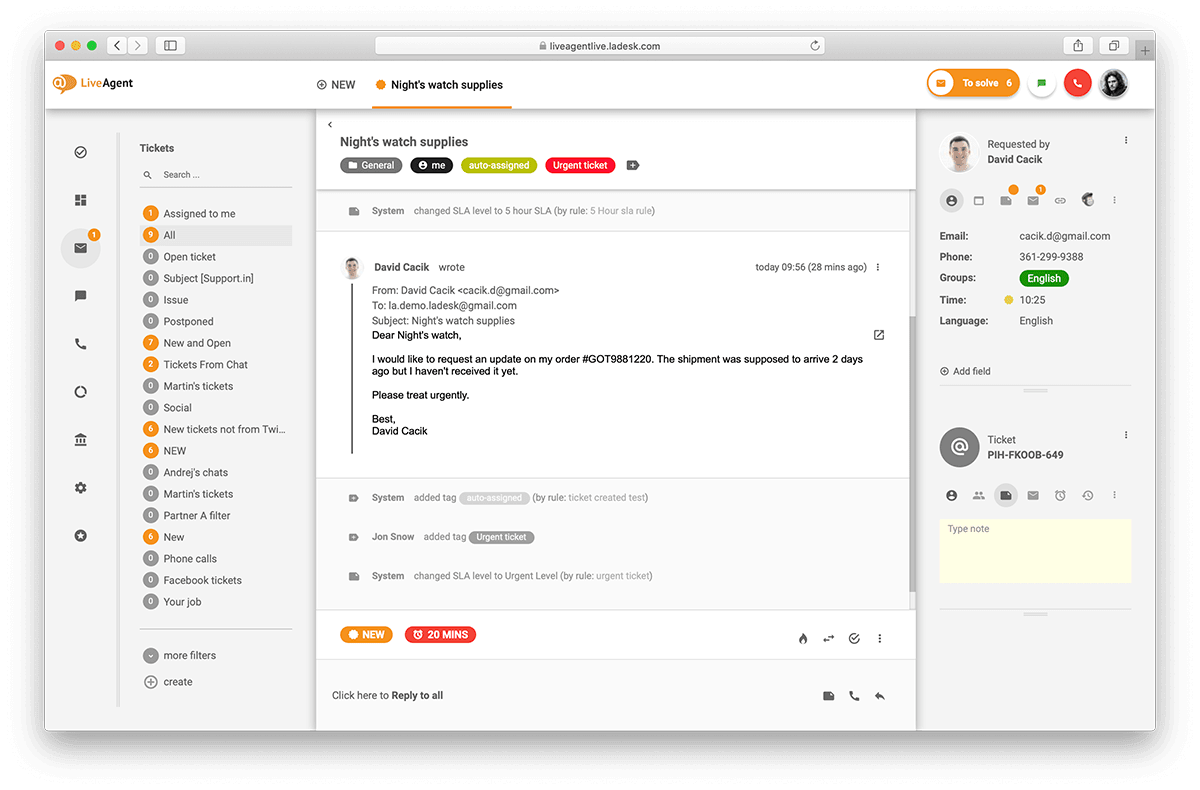 Stock Unlimited
So building a website is not enough. That website needs traffic which is the most important thing to take your business forward.
To generate that traffic, you need content that engages your users so that they end up more time to indulge themselves in an amazing world that you have created for them.
To get that stunning first impression, what you need the most is top-class graphics, smooth vectors, and pictures to mark the presence of your brand.
Where can you get them all? Stock Unlimited is the answer, my friend.
Stencil
Images are an extremely important part of marketing these days. No matter you are publishing a new blog post or something on social media sites, you need top quality images and Stencil helps you get that done with ease.
One of the top platforms to create custom images, the Stencil can be used to create custom images for your blog posts, infographics, social media posts etc.
Please Note: The Stencil deal at AppSumo is not currently active, but you can get the product through the link below
---
If you find the deals useful, make sure to share it with your friends.