Pay once by subscribing, and get unlimited access to a unique product resource for web design – still do not believe it?
But this is real! Everything is even much better here than even with themed restaurants – once you pay a fixed price and eat as much as you want.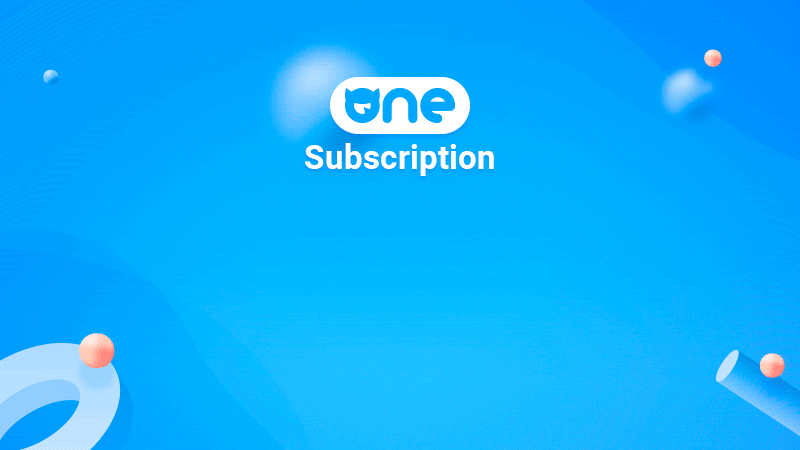 A similar service has long been implemented and works in the field of Internet marketing and e-commerce. It's about one such unique offer that we'll talk about today.
Meet ONE Membership from Templatemonster. Constructively and in detail will be discussed all the nuances of the subscription and the range of service provided.
The first question that you probably already have is:
"What is it used for?"

So… this is a subscription from TemplateMonster, whereby a subscriber gets monthly access to hundreds and thousands of design elements: themes-templates for website-landing pages, online stores, resumes, portfolios, PowerPoint presentations, bundles for social networks, plugins' sets for different CMS (WordPress, Joomla, OpenCart, Muse), infographics, etc. This is the best in digital design.

The next question is: "Who might need it and do I really need it?"
First of all, to owners of a small or only developing business, if there is no way to hire a designer, while not sacrificing the quality of the product.
After all, everyone understands how important it is to optimize costs for at least the first couple of months so that your startup spread its wings and entered the market.
Another contingent is new designers in order to develop their skills, train different popular and multi-functional shticks, as well as advanced designers – to follow all the latest in the field of web design and be inspired by new ideas.
Also, this resource will be incredibly useful to developers and marketers.
For the first – to search for interesting solutions for their own projects, self-development; for the second – for self-promotion of the business and testing oneself as designers, using ready-made templates and presentations from the TemplateMonster company.
Bloggers and also content managers who curate pages on social networks or supervises a site of absolutely any subject constantly need high-quality media content.
But if you buy individual images in photo banks, it will come out quite expensive. Therefore, such a subscription is a lifelong benefit.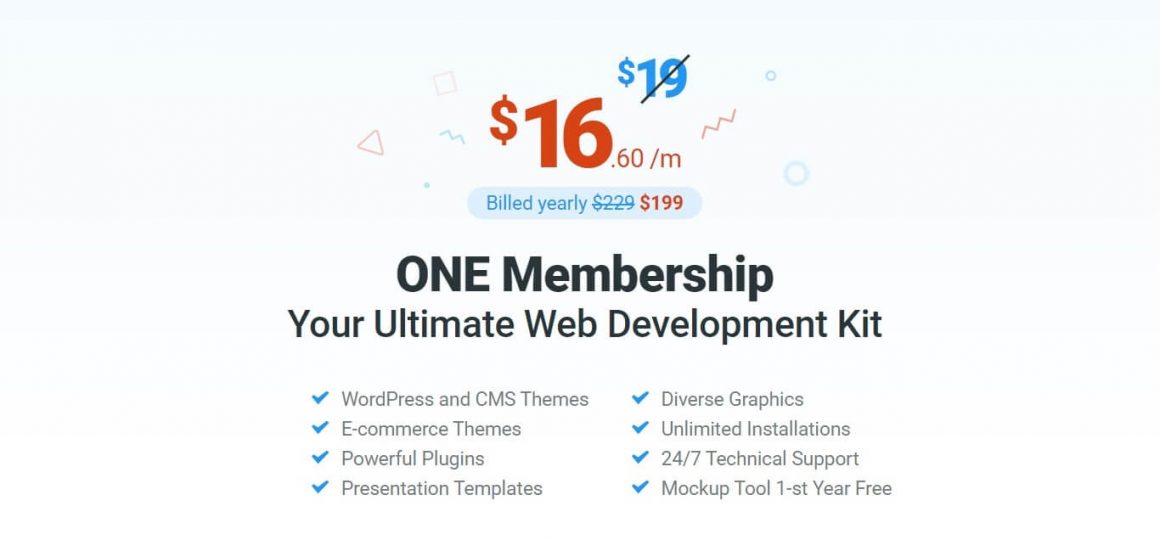 "What One Membership offers – only facts and figures … no empty promises"
Over 13 thousand products (moreover, this list is constantly updated) – now you will be fully equipped!
Of course, you can buy products by the piece or just subscribe to ONE and use many things without restrictions – the so-called variation of "All Inclusive" for webmasters.

Another convincing fact: over 3 000 000 Customers trust ONE Membership from Templatemonster.

"Can I count on extra bonuses and discounts by subscribing?"
Well, of course!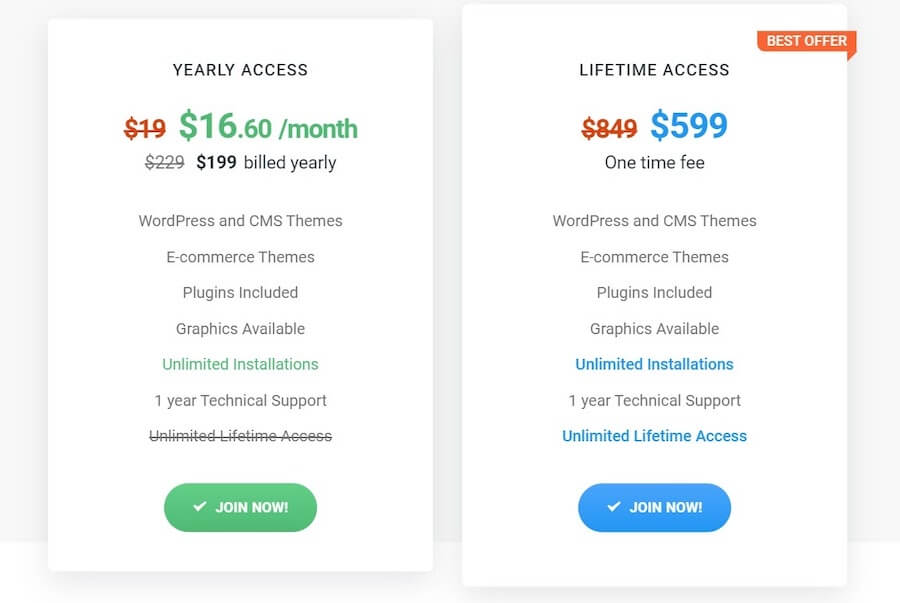 "Now the most important: How much is the fish?"
Prices do not bite – see for yourself! The price for using ONE by TemplateMonster is quite adequate and affordable even for individual users. You are offered an extremely simple plan:
"Are there any pitfalls or hidden agendas here?"
Do not even try to look for them. Everything is quite simple, transparent and honest. It is up to you to decide was is best. Yes, you can get a refund if you have not downloaded a single product via TemplateMonster ONE subscription within 14 days of purchase.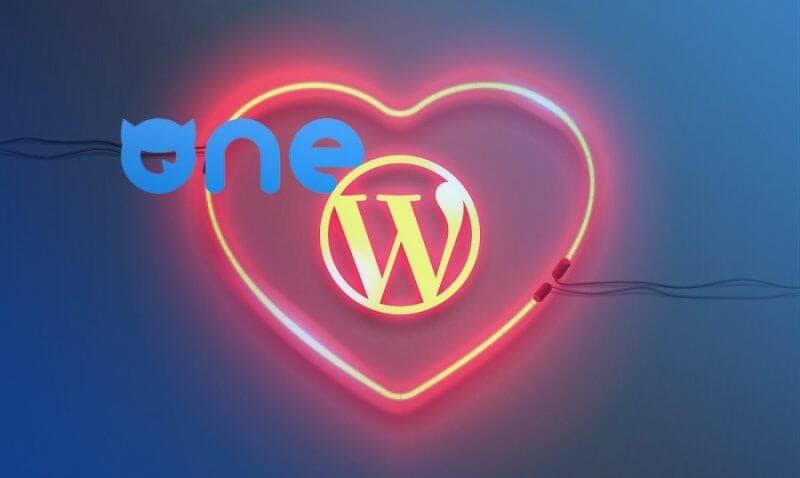 A few more reasons to buy ONE Membership subscription…
ONE MemberShip is love at first sight! You pay once a year or once for a lifetime, and you don't worry at all about website design, social networks, presentations and other design elements.
And if something went wrong and help is needed, you are not alone – 24/7 technical support always comes cheek to cheek!
The possibilities of ONE by TemplateMonster are amazing. This is not only a lot of templates that satisfy your most diverse requirements and the support of specialists with monthly updates.
This is a unique opportunity to always be in trend and to increase your income with such a powerful base.