Bounce rate is an important search engine ranking parameter that helps Google assess the quality of your WordPress site.
Maintaining a low bounce rate would result in Google favoring your website over similar ones.
Conversely, if your bounce rate is very high then don't be surprised to see your website ranking low on the search engine (SERP).
A high bounce rate will not only affect your website's ranking but should also worry you because there are a host of other problems that can negatively affect your website.
This is why the bounce rate is a scary metric that needs to be monitored closely, and adequate attention needs to be paid to improve the statistic.
So let us uncover the scary metric named bounce rate which has the potential of unsettling the personnel who are responsible for maintaining a website.
Bounce Rate is the percentage of people that visit your website and leave without exploring all the content in the pages that your website offers.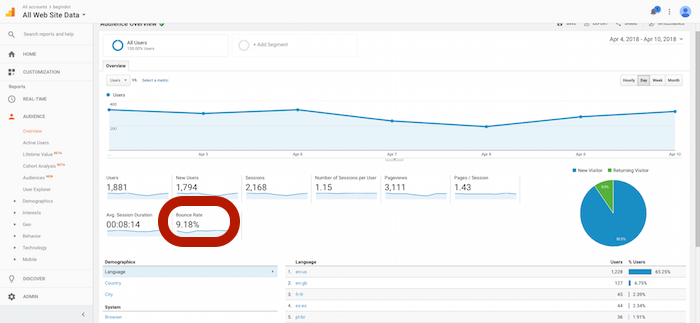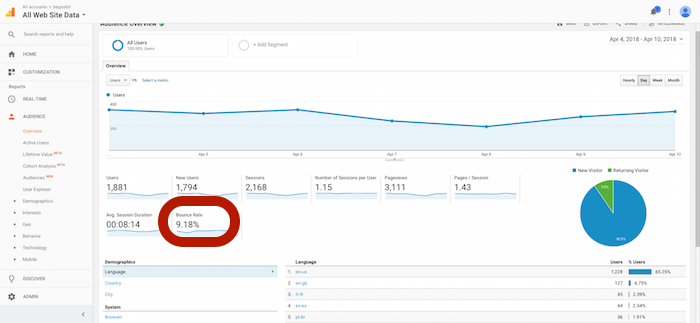 You may have happened that you followed some good SEO practices and found your website ranking high up in the Google search. That may be commendable, but that isn't everything!
Your post may look very appealing thanks to the meta description you fed Google, but once they enter your page and do not find your page fulfilling their purpose or your content adding to their dissatisfaction, they type a new URL, close the window or hit the back button.
This act of fleeing the website without interacting with the other pages results in a bounce.
Over time if we take note of the number of bounces to the number of people who visited your website, we will arrive at a ratio. Expressing that as a percentage and we would get a bounce rate.
Ways to Reduce Bounce Rate of WordPress Site
[divider]
To monitor your website's bounce rate, you can look into Google analytics account or any other metric system deployed to find your bounce rate statistics.
The average bounce rate for all websites range touches around 40.5%, and the targeted bounce rate is close to 50% or lower.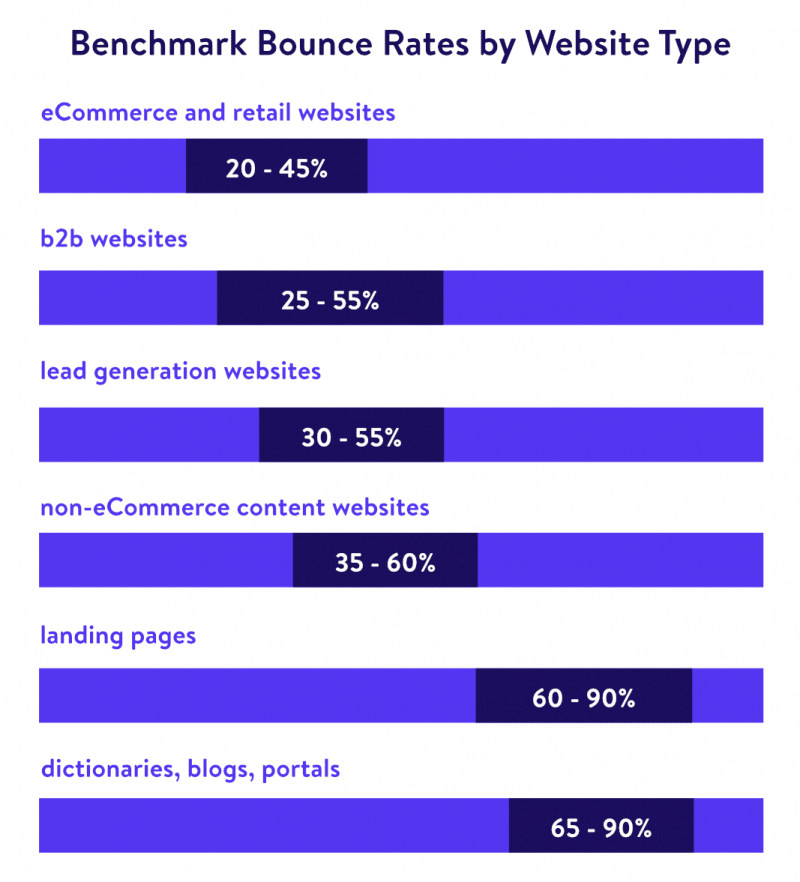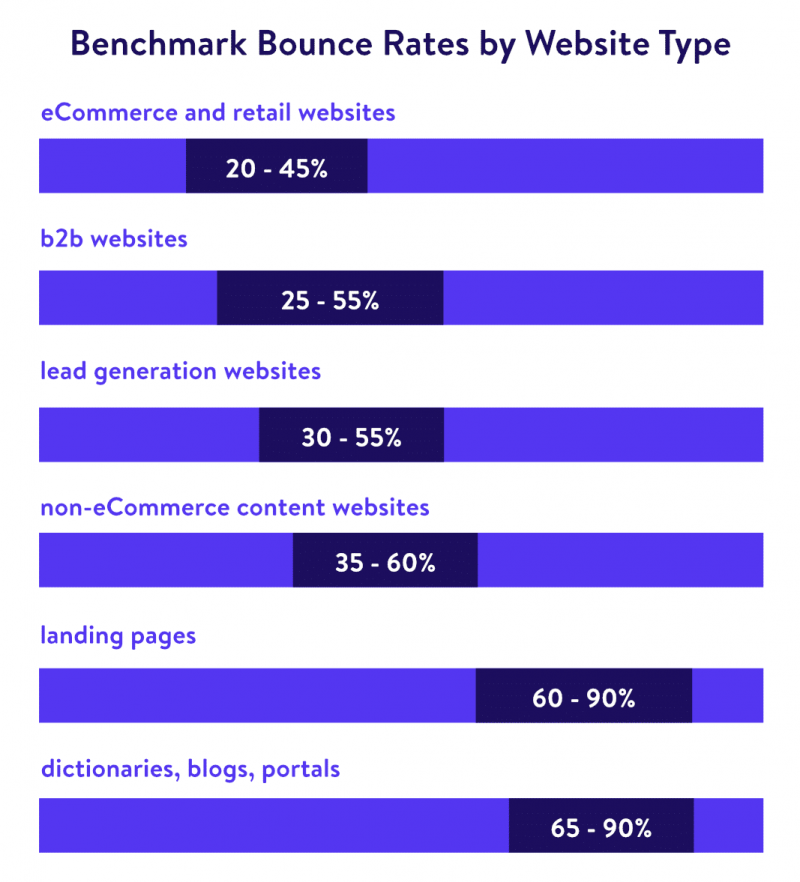 Let us now focus on how you can reduce the bounce rate on your WordPress website.
01. Optimize your Website Traffic and Content
You should optimize your traffic and content, to begin with. The traffic that you bring in should be interested in what you offer.
Suppose, you blog about WordPress and your traffic efforts are drawing people interested in Drupal, your bounce rate will not reduce irrespective of how many tips you have implemented correctly, simply because your visitors couldn't find the content they are looking for.
One small change that you can bring about is to optimize all your titles. What this does is that it helps to increase the quality of traffic that comes in from Google. A minor change like this made across your content can have a positive multiplier effect.
Another way is to find out which are the traffic sources that are bringing you engaged visitors and then maximizing that information.
Reaching out to those sources and getting them to share your content will help. Take advantage of the data you possess.
When a visitor land on your site looking for some specific information, make sure to offer all the possible information on your site so that they tend to spend more time on your site and access more than one page.
Some tips to improve your content
Make your website look clean and distraction free.
Try to cover all the points when you publish a piece of content.
Interlink to related content on your site to offer more information.
Take the formatting of the post seriously, keep it neat and easy to read.
Use bullet points
Use high-quality, engaging images and videos
When you are publishing your new blog post, make sure to select the current category so that your users know where to go if they wish to find more related content.
Make the effective use of tags. The tags on your WordPress blog gives you another option to group your content and make it more specific so that it becomes easier for the users to find similar content.
02. Proper Use of White Space
After minimal WordPress themes have attracted the attention of many, the importance of white space has shot up. White space is nothing but space on your website.
There is nothing here – no footer, no blog content, no widget; just your website background. It is important because having too much content is confusing and visitors can tend to lose their attention span.
If you haven't joined the white space bandwagon, it is the right time to do so. Too many bars, links, boxes on your website could cause serious damage to your bounce rate.
White space provides rest to the readers' eyes. It also guides your traffic to glance through important content.
For example, Google uses a lot of white space so that users visit the website to primarily search. Imagine what would have been if the page were filled with content that would have diverted the visitors' attention.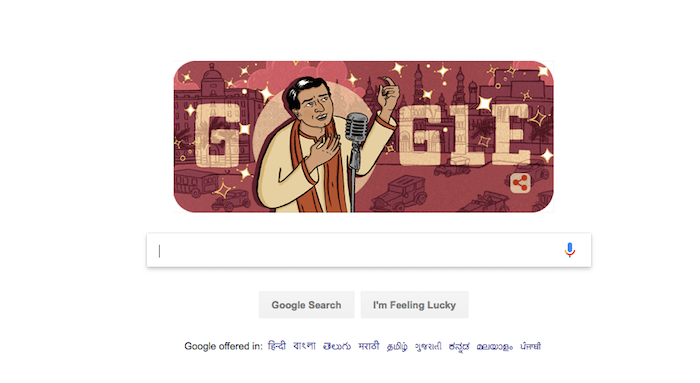 03. Add Related Articles to Your Site
Readers don't always strike the article they were looking for the moment they land on your website. Maybe they found some content, but that was not enough to satiate their hunger.
The effective use of related content feature will help you to keep your users engaged on your site. This can be done at the end of your blog posts. Keeping readers longer is always a good idea.
Most of the modern and good quality WordPress themes offer you the related content built-in, so you don't have to do anything extra to show the related content at the end of your blog post.
However, there are many themes that don't have this feature by default. But you don't have to worry as there are some top quality related post WordPress plugins that you can use to show the related content.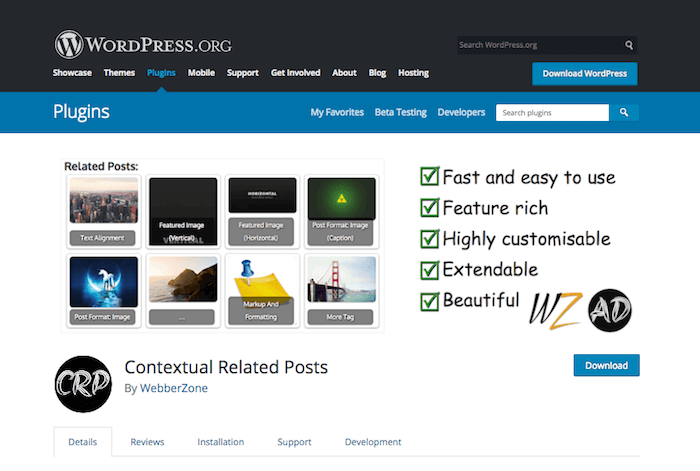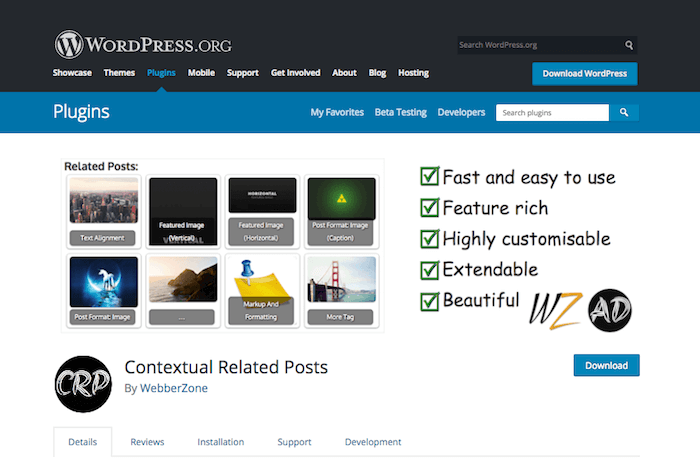 04. Avoid Popups
The blogging experts have divided opinions on having Popups on your website. While some are of the opinion that they are harmful, there is another group that thinks Popups are beneficial.
Pros of Using a PopUp
Increased opt-in rates
The ability to highlight specifics to your audiences such as a webinar, an event or the like.
Cons of Using a PopUp
They diminish the user experience of the website. They may also cause banner blindness.
Popups will harm your bounce rate depending on the type of popup used or the number of times you opt to display it to new users.
If your priority is to reduce your website's bounce rate, then avoiding popups will be the wise thing to do no matter who has advocated it.
Be careful not to discard all the popups that were inserted without glancing through your results. A decision on enabling or disabling can then be arrived at.
05. Improve Navigation
Your website should have a menu that helps them take a website tour easily. If they stumble, it could result in a bounce.
Most website owners do not spend much time thinking about the need for efficient navigation because they are more worried about how much of their products and services they can splash.
However, it becomes essential to have a proper guide to your website.
Quickly find out what is valuable to you and do away with the unnecessary. Sometimes having less but structured content is preferred to an overloaded website.
If you are unsure about what to remove and what stays then have a look at the bounce rate for every page in your current menu navigation.
Compare this data with a premium heatmap tool and you will have an idea which menu items are most frequented.
Event tracking for each element could also provide help.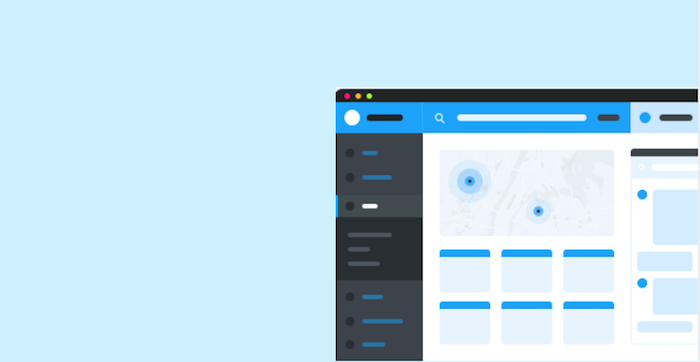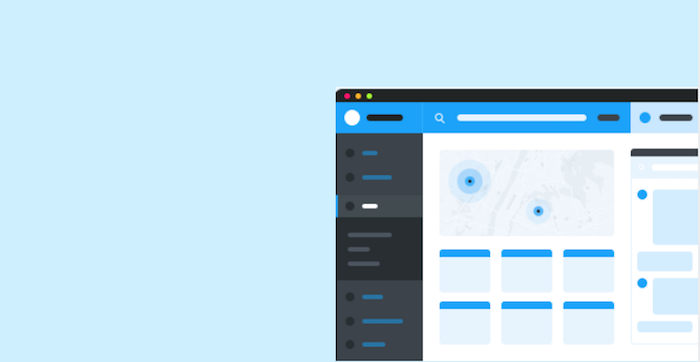 06. Choose the Right Font Size
Visitors would find it painful if your website is not reader-friendly and it needs effort just to read the sentences. The font size should be such that it is easy to read and does not require much adjustment in focus.
If there is too much effort required to glance through content on your website, they'll end up bouncing. So, choose the font size that is easily readable.
Here is a list of best Google Fonts Plugins that will help you to play around with the typography of your site and make it perfect.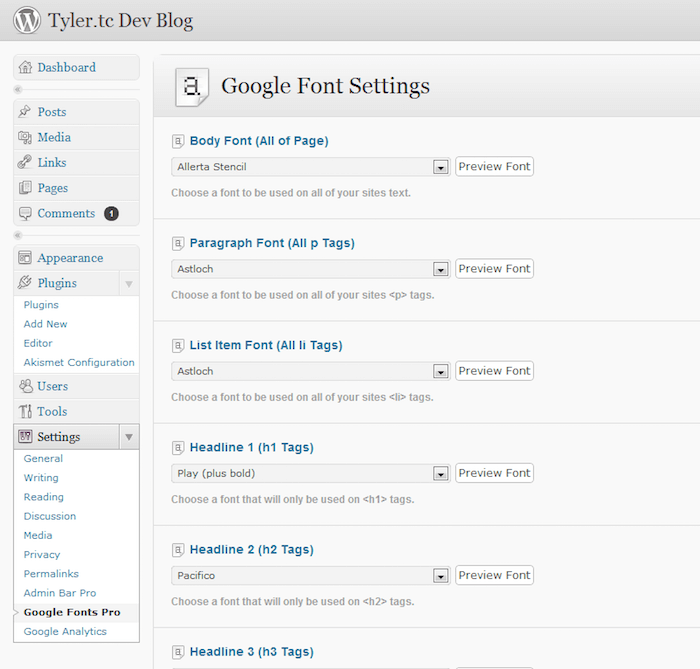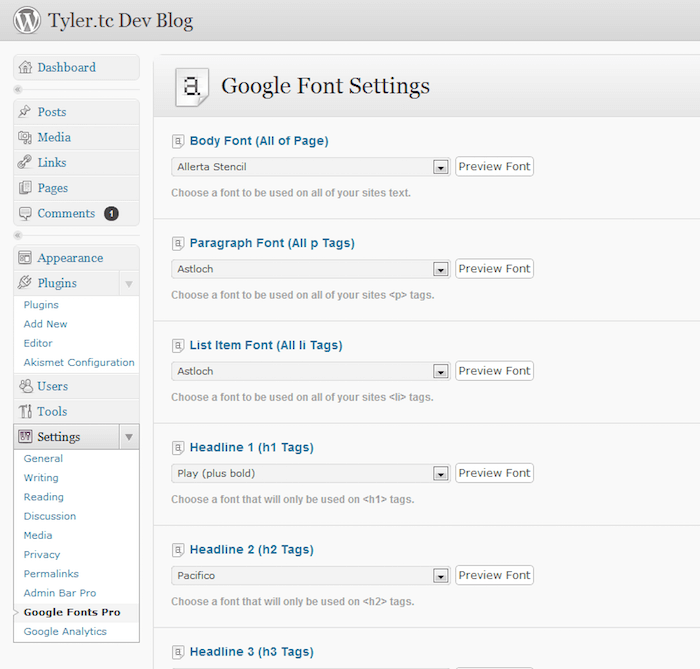 07. Choose an Attractive 404 Error Page Template
A 404 error page shows up when a visitor clicks on a link that is invalid or does not have any content on it. It is annoying for a content hungry visitor to receive a 404 error page as dull as possible.
Surely you would take better care of guests to have them over at your website again.
The aim of a 404 page is to avoid a bounce and provide the information that the seeker was looking for. Giving a simple, easy action to follow with an appealing template spares you the blushes.
To customize the 404 pages, you can edit your theme's 404.php page. You can also choose to include a pre-built template.
Having a free WordPress plugin will help you easily customize. Or you can consider redirecting them to the correct page, here are a few redirection WordPress plugins.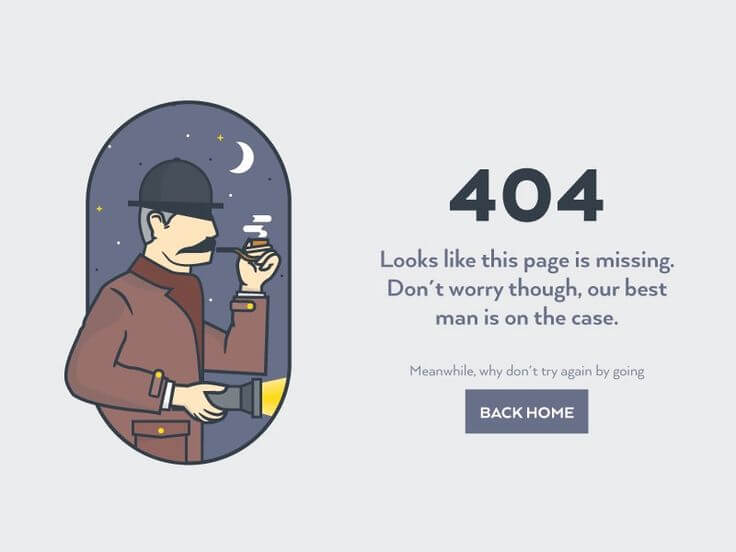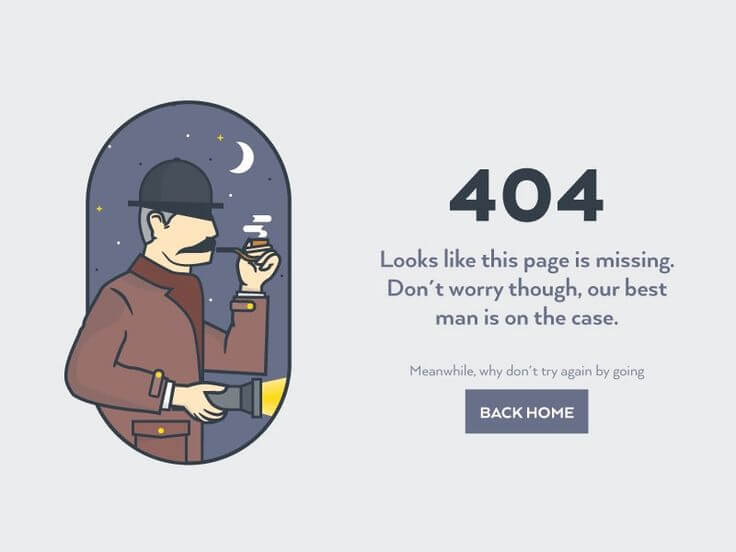 08. Remove Spelling Errors and Typos
The presence of typos and spelling errors in your blog posts sends a clear message to your visitors: you don't care about your content or have other important issues.
If that is what the visitors perceive, they would bounce and search for greener pastures where content has been well spun and carefully crafted.
Removing spelling errors and correcting typos is also crucial because you do not want visitors doubting the authenticity and credibility of your website.
You want your website to look and feel professional, don't you?
You need to check your article before you publish it, you can use the tool like Grammarly to make sure that your content is free of typo and any grammatical mistake.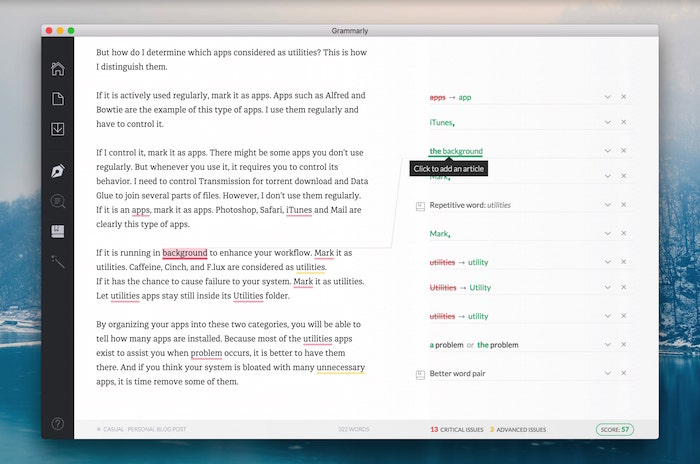 09. Cautious Advertising
Modern marketers are racing to grab the attention of your visitors. Earning more money always sounds pleasing.
But advertising must be done carefully because if it rubs your visitors the wrong way, then these advertisements would negatively impact your website and increase your bounce rate.
Auto-playing ads come to mind instantly. Popup blockers are being used to keep these annoying auto-play ads at bay.
Trying A/B testing can be helpful. More advertisements on your website don't guarantee more revenue just as more fertilizers don't mean richer harvests.
Sometimes your visitors will exit immediately when there are many ads bombarding them. Having fewer ads could thus increase your revenue.
10. Pay Attention to The Game Changer – Mobile
You have a lot to do if your website isn't optimized for mobile devices. Consider the statistics below and you'll suddenly be interested:
Leading consulting firm McKinsey &Company report that 61% of the users will avoid returning to a website they had trouble dealing with and 40% will visit your competitor.
The fourth quarter in 2017 had 57% of all internet traffic solely from mobile devices; back in 2013, it was just 15%.
The alarm bells should be ringing if your website doesn't cater to traffic that prefers accessing content from mobile devices.
To address this problem take the responsive route. Responsive means your WordPress site automatically scales down for all devices with code and doesn't require a plugin.
If you are hard-pressed for a WordPress plugin will help make ensure that your website is mobile and tablet responsive.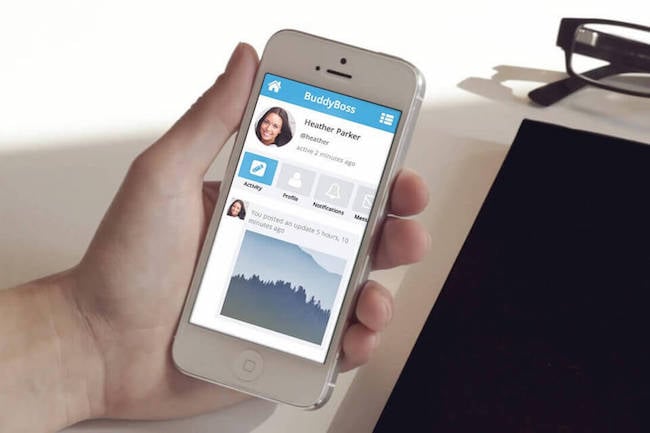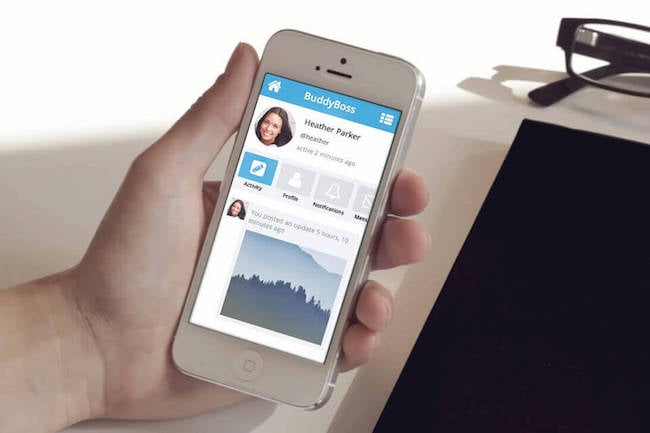 11. Boost Up Your Page Load Time
Your page load speed should be as fast as a Concorde because it is an influential factor that impacts your bounce rate.
In an era characterized by very short attention span it is too optimistic to expect that your visitors will be patient enough to wait if your page is slow.
The faster your page loads, the more preferred it will be and lower will be your bounce rate.
There are many factors that can impact the loading time of your site, but you have the solution to manage those and make your site load quickly.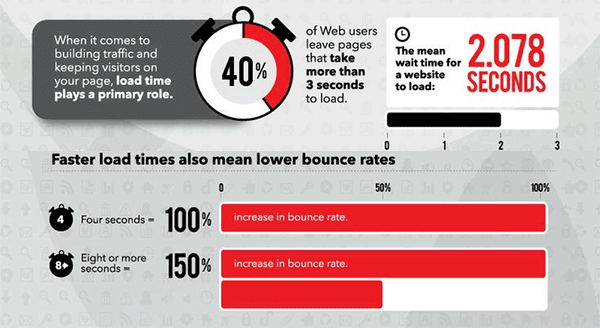 12. Prioritize your Content
Your content is the lead actor and requires prioritization. Focus on what's important. Remove noise and avoid bombarding your website with content.
Cut out all distractions so that your traffic can focus on their primary objective. The presence of too many distractions and you'd cut a sorry figure when it comes to your website's bounce rate.
Grab the attention of your traffic with content that is visually appealing and valuable. Never publish content that you wouldn't wish to read.
13. Pictures Speak a Thousand Words
Use pictures to expand upon your ideas. Too many paragraphs laden with words will bear heavily on the reader so the use of images becomes important to have the visitor glued to your website.
Ensure that your words and images are related with the content and laid out in an organized manner. This helps readers and improves recall.
If you can create an infographic related to your content and use it along with your content that is even better. We have listed the top tools to create infographic here.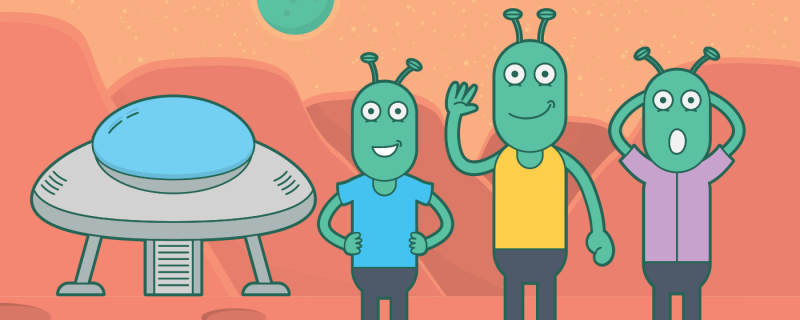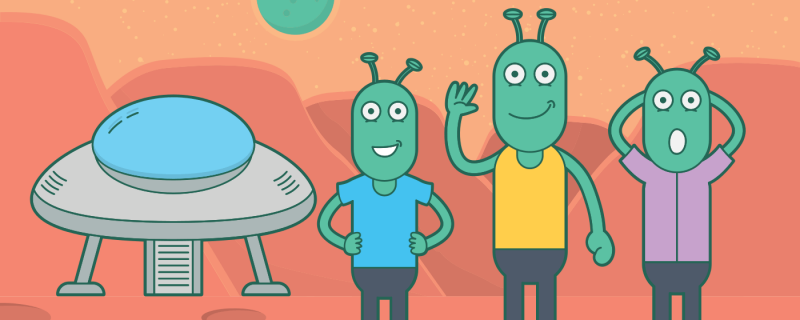 14. Internal Linking is a Must Have Weapon
Internal linking is a good SEO practice that helps reduce the bounce rate of your website in a positive way. Simply put, internal linking is linking from one webpage on your website to another to direct your readers towards another resource.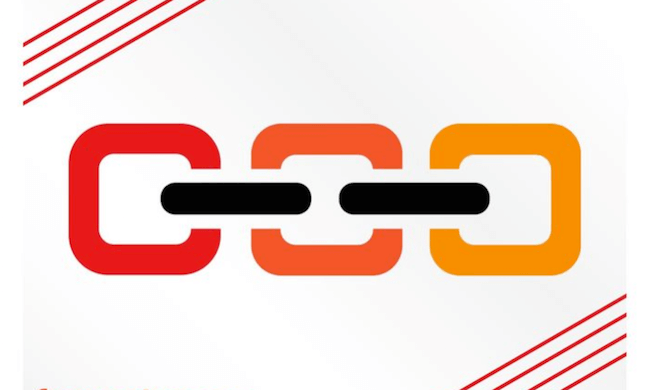 15. Structure is Important
Adding structure to your content will make your content organized, visually appealing and reduce bounce rate. Structure your blog post with headings and subheadings.
Always have a heading on top of the page. Use shorter paragraphs based on the content you are publishing.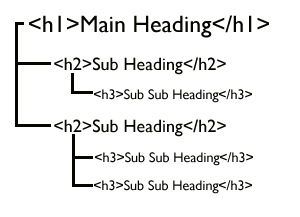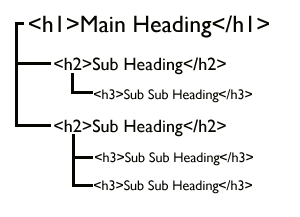 Final Thoughts
Understanding the shortcomings of your website that leads to an unfavorable bounce rate and correcting them will translate into better visitor experience and a loyal follower base.
You can integrate these tips to reduce bounce rate of your WordPress site so that you can have better engagement and SEO benefits of a lower bounce rate.