One of the most common errors that you might come across on your  WordPress site is the HTTP 500 Internal Server Error. Many beginners, as well as advanced developers, freak out as soon as they see the error message flashing on their screen. This is not because they do not know how to fix the error. But, because they are not sure what has caused the error.
One reason why this is considered to be the scariest of all errors is that it may occur due to any unidentified reasons. In other words, this error does not have a specific reason to pop up. So once you see the message on your screen, it's your turn to see what has caused it. This might take a lot of effort as well as time. And the thought itself is a daunting one.
It might take you a lot of time, especially if you are a beginner, but these are fixable errors. It might become easier for you if you know for certain the possible ways to solve your problem. In today's article, therefore, I will tell you how to deal with 500 Internal Server Errors without panic.
 500 Internal Server Error And Their Solutions
As mentioned above Internal Server Error do not have any one particular cause. There may be various reasons for it. In the following section, I will tell you the most common causes and their solutions.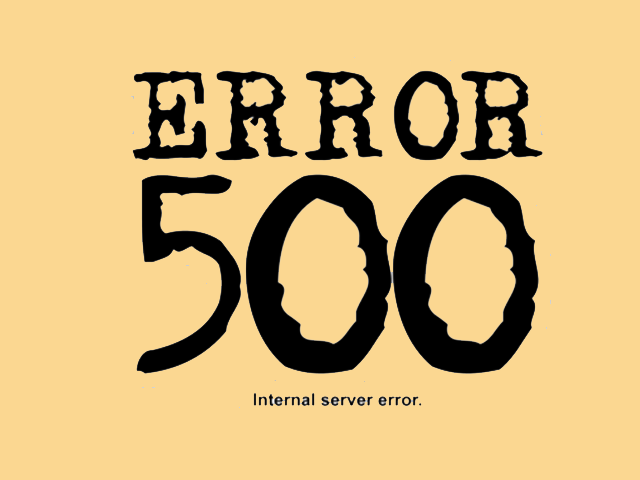 Incompatible WordPress Versions
Platforms like WordPress are well-tested software and do not generally show an Internal Server Error. However, it is mot unlikely for an error message to show up.  When this happens, you should check if your version has been outdated. In that case, you will have to upgrade your WordPress version to fix the error.
If the message still flashes on your computer screen, then it is likely that the upgrade was not completed and the process needs to be refreshed. So next time you get a 500 Internal Server Error see if your version needs an upgrade or if the upgradation process was interrupted.
Imperfect Plugin or Theme Installations
Another common issue with platforms like WordPress is an imperfect plugin or a theme installation. Even though developers of reputed plugins and themes make a thorough check of the product before putting it up for sale, it is not unlikely that the products won't conflict with pre-installed plugins and themes on your site.
So before you move on to check other issues, it's a good idea to see if your plugins and themes are working well with one another. If it is not, you should either remove them or re-install them again.  If the problem still persists, try keeping your products deactivated for some time. If possible try getting in touch with your plugin/theme developer for an update.
Incorrect Server Permission Settings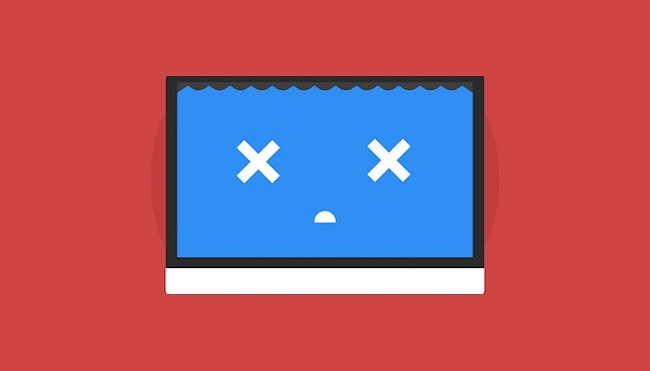 Sometimes the error may occur if your host has not set the permissions correctly. Alternatively, there might be a problem with the directory's .htaccess file, the Scripts, files, or it may not be able to access other resources. The host may display a general error if it faces any of these issues.
The 500 Internal Server Error may occur because of a custom script that is getting developed and tested. This might happen due to an incorrect permission on a file or a folder containing one of the scripts that can't be run by the server. Check out for the correct permissions and the right way to set it.
One reason for the error might be a timed out PHP or other scripts. This mostly happens due to a programming error. And due to this the script falls in an endless loop or an unavailable resource.
Errors in .htaccess files
If the above problems are not the cause of your error, it might be a good idea to check your htaccess files. A coding error in one of these files may also cause the error.
If the error is generated by a custom script it might be helpful to get that script to offer some more specific information. For example, a PHP script could have display_errors turned on in order to either send specific errors to a log file or display them on the screen.
Other server-side languages have similar functionality. The errors from users may be hidden by default by the runtime environment. However, this isn't helpful for debugging.
Sometimes if your server is busy, or the connection is lost it might display the Internal Server Error. At such times a reboot might help you sort things out.
Get In Touch With Your Server Administration
You can also get in touch with your Server Administrator and look up for documentation that can help you fix the error. Maybe by getting to know common reasons for this error. This error may vary with different Operating Systems and different Configurations.
The only reason why people dread the 500 Internal Server Erro is because it may sometimes take you a lot of time to debug the reason for the error. However, if you can remember what conditions changed the error, fixing it might save a lot of time. Whatever may be the reason, finding the exact one can be a tedious and boring job. So would not it be great if there was a tool to help you detect the exact problem of the error?
Airbrake's error monitoring software is one such gem that is here to make your day. This is a one-stop solution to help you fix your error. It is a real-time error monitoring and automatic exception reporting tool that traces all your development projects. So check out this amazing software today and set yourself free from the all the worries of fixing this dreadful error.
Over To You
These are some of the tips through which you can fix your 500 internal server error. Do let me know if you found this post helpful. If you know of any other tips that can be used by our readers, do let us know. We would love to extend our list.