If you log in to your WordPress dashboard, you will see the WordPress 5.0 update is available. Should you update?
Well, just hold on for some time and look around the discussions about what happens after the update. We have updated one of our sites and that functioned normally.
Before you update, you need to make sure
If your theme is ready for the WordPress 5.0. Please note that WordPress 5.0 is a big update that will change the old classic editor to new Gutenberg editor.
So, is your theme ready for Gutenberg? Frind that out from your theme developer. If you are looking for a quality Gutenberg ready theme, you can find a few themes here.
We have recently published a few articles around the Gutenberg editor, here is one about how to use Gutenberg editor and here is one about how to disable Gutenberg editor.
Now, if you have not experimented with the Gutenberg editor already, it will be wise to continue using the classic editor and make a shift once you are fully aware of the new editor.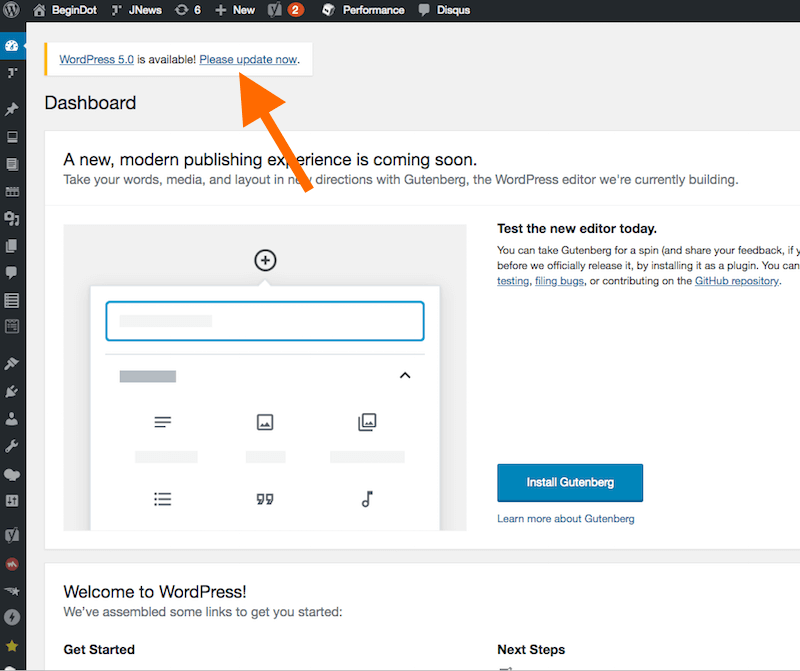 WordPress Sites with Different Website Builders
There are WordPress themes that use different website builders such as the Elementor, Divi, WPBakery etc. Each of these builders could respond to the new update differently.
So, I would recommend not to update your site to WordPress 5.0 without checking out if your the website builder that you are using is completely ready for the new version.
You can have a look around the forums of your theme developer and see if any user has reported any issue after migrating to the new WordPress version.
We have Updated to WordPress 5.0, Here is What Happened Next
I understand the sub-title sounds like a viral post title, but it fits in perfectly in this article because most of the WordPress users are a little confused about this update.
As already mentioned the WordPress 5.0 is a big update that is going to change the complete editing experience of WordPress which has been there for many years.
It will replace the Classic WordPress editor and change it with the new Gutenberg editor.
We have updated one of our sites to WordPress 5.0. We were already using a Gutenberg ready theme on that site and the Gutenberg plugin.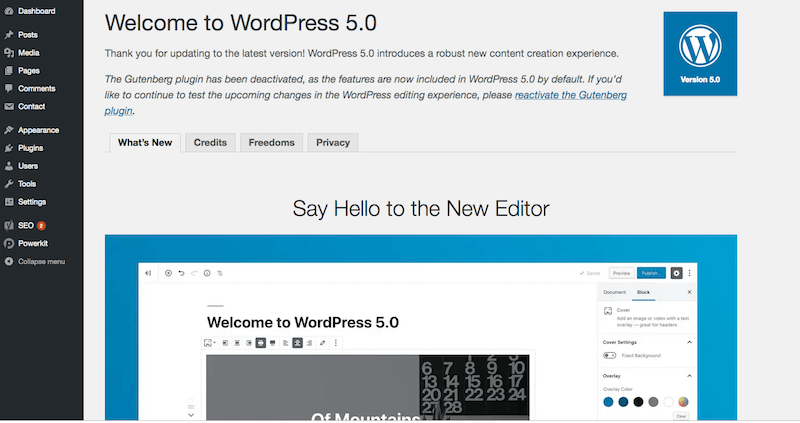 So, as you can see the new version deactivated the Gutenberg plugin as it is a default feature of WordPress now.
The New Editing Interface of WordPress 5.0
Here is the new editing interface of WordPress 5.0. We don't have the classic editor anymore. When you click on add new post, the new Gutenberg editor will open.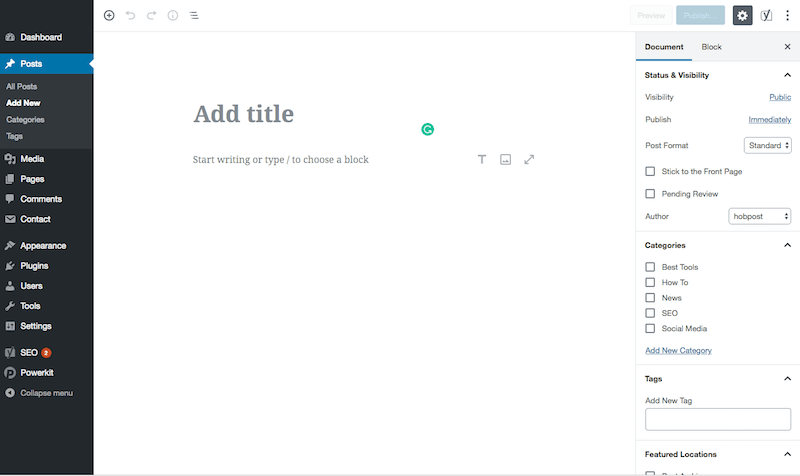 Final Word
The site that we have updated was already using the Gutenberg editor, so there was not much of a change there.
We have not updated the sites where we are using the theme builders as of now. We will have a look at how t responds and then update those later.
Don't forget to share your experience with the new WordPress 5.0 version here in the comment section.