Looking for ways to increase Facebook reach? Then look no further as here we bring you the top ways to increase Facebook reach easily.
Facebook is regularly changing its algorithm and has made marketers completely rewrite their strategies from scratch. Many marketers are facing downfall in their Facebook organic audience engagement and overall reach.
Although the changes aren't as daunting as the buzz claims, there are a few ideas that can help you in reaching higher engagement on Facebook.
So here we begin with our list of the top ways to increase Facebook reach.
How to Increase Facebook Reach?
Here are some of the actionable tips to grow Facebook reach for your business.
01

. Post When Your Target Audience is Online

The idea that marketers had in the past that there exists a universal "good for all" time for posting images, posts, videos, and so forth on Facebook.

That's not the case anymore. The fact now is that each and every brand on Facebook has its own perfect time to post on Facebook.

The idea of perfect time now is all about the industry, the type of audience, and the likes & dislikes of the followers on Facebook. 

According to this post by Hootsuite, The best time to post on Facebook is between 9 a.m. and 2 p.m. EST on Tuesday, Wednesday, or Thursday for B2B businesses.
02

. Video is the Next Big Thing

Video marketing is all in for the win now. With the boom in the number of users on Facebook and increasing reach of the internet across the globe, Videos have to be your best friend for the future.

Videos are now fetching twice the level of engagement of the normal image and text posts on Facebook. The performance of videos on Facebook for organic reach and engagement is at its peak after the new update.

It is now advised to posts videos directly into Facebook. Also you must experiment with different shapes and sizes of videos, such as square and long length videos.

And last but not the least, make sure you add the right captions, even if your video has no sound attached.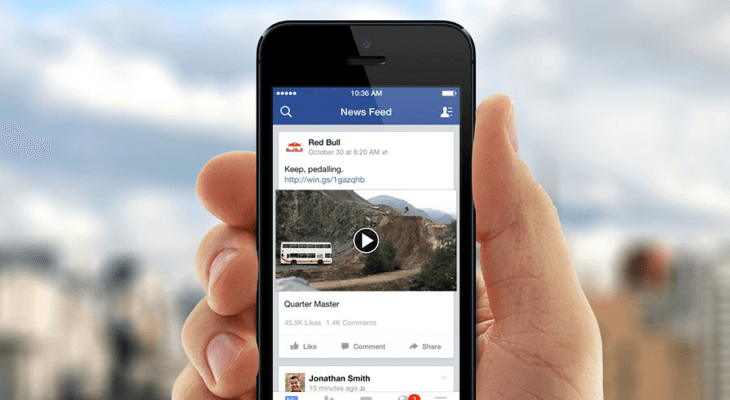 03

. Comment and Replies Matter a Lot

Increasing engagement on Facebook is all about connecting to people from around the world in a personal manner. If you take the time out to reply to the comments on your Facebook posts, then it would definitely add a lot of trust and engagement amongst your followers.

People simply love to interact with brands at all levels. You must have seen brands, such as Netflix, reacting and replying to their follower's comment on Facebook. This shows that you are interested in keeping your audience engaged and in interacting with your followers.
04

. Using Calls to Actions

CTAs, or Call to Actions, are much more valuable nowadays than ever before. CTA are now considered a much more straightforward and direct online marketing tactic than before the algorithm change.

CTAs are simply one of the best mediums for increasing audience engagement on any social media platform, including Facebook.

Make sure you don't overdo CTAs and always try to as relevant and as natural as you can. Always consider your wider business objective and what your audience is talking about. Make use of stickers, attractive lines, emojis, and other engaging content in your CTAs.
05

. Analyze Top Performing Posts of Your Competitions

Analyzing your competition is always a good idea. Make sure you know what the current trend is and always try to stay updated on your fellow competitions in the business.

Make sure you don't just analyze any post of your competition. Rather go for the post that has reached the most engagement, got the highest number of likes, and has made it to the top in your industry.

This is a widely used practise these days and has been helping marketers in making their posts much more engaging than ever before.
06

. Short Posts are Working Now

Remember how we all used to talk about long descriptive posts that talk a lot about your ideas, goals, future objective, and so on? Well, the trend has shifted on its axis and now is the time of short and highly-detailed Facebook posts.

Keeping posts brief and as informative as possible is the need of the hour. The reason behind this shift is that the world is now having mobile users having a ton of content piling up on there screens every second.

Words like scrolling and screen-time have entered quite deeply into the digital marketing industry. Gone are the days when people had the time and interest in reading long posts about shoes or deodorants.

Ask quick questions, add witty comments with pictures, and stats having a lot of numbers and interesting facts.

Interestingly this shift has been proven absolutely effective as posts with one-liners and small texts are making it big on the Facebook marketing platform.
07

. Make Use of Facebook Stories

Similar to Snapchat and Instagram, stories are making it big on Facebook as well. Another addition to the idea of short screen-time, stories are news or image feeds you can post, which are available for only 24-hours on Facebook.

These stories are placed on the very top of everyone's Facebook feed. This empowers you to reach your target audience, even if they don't reach your Facebook page.

Without the fear of overwhelming content, you can post Facebook stories as much as you want. Stories even have proved to be more natural and personal for connecting with followers.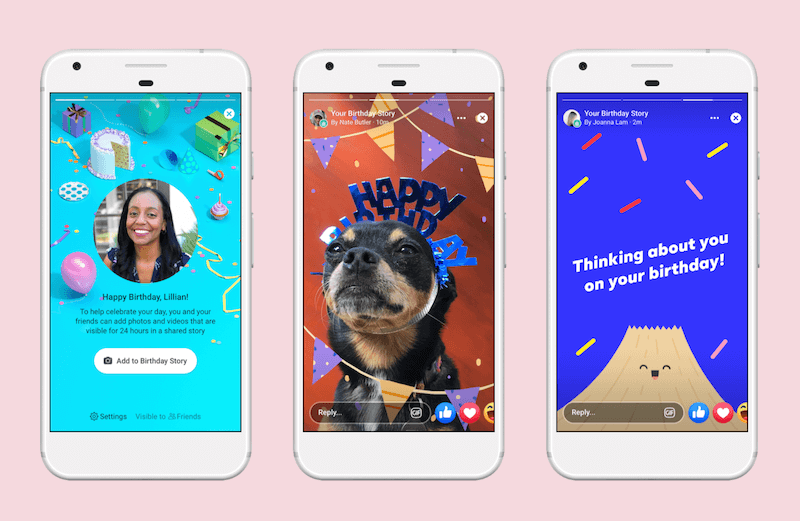 08

. Boost Your Facebook Posts

Boosting Facebook posts is in now as Facebook advertising is growing rapidly for a while now. Boosting allows you to get your posts close to your targeted audience easily and quickly.

Chances are very high that you can make conversions easily with boosting content on Facebook.
09

. Use Right Tools & Services

If you are using Facebook for your business, you must use the right tools and services that can help you to increase your facebook reach.

For example, you can use tools like Hootsuite to schedule your Facebook posts so that your price is active round the clock even when you are away.

Also, there are services that can help you to grow your Facebook reach. The services can manage your business profile on Facebook.

You can also go for sponsored Facebook likes to give your profiles the much needed initial boost.
10

. Go Live as Often as You Can

Going live is nowadays one of the best techniques for reaching your target audience on Facebook. Facebook itself is pushing live videos into the mainstream feed for over a year now.

Post the tweaking in the content, Facebook lives are making engagement and watchtime triple on Facebook. People have been noticed to comment 10 times more on Live Facebook sessions than on regular posts with a bunch of images and text.

Make sure you make your live session much more engaging than ever before. Take your audience to the behind-the-scenes of your products and their makings. Take them into your office. Make them meet your team as much as you can.

You can also do Q/A sessions with them on your products, their likes and dislikes, your team, and other general trends in the market.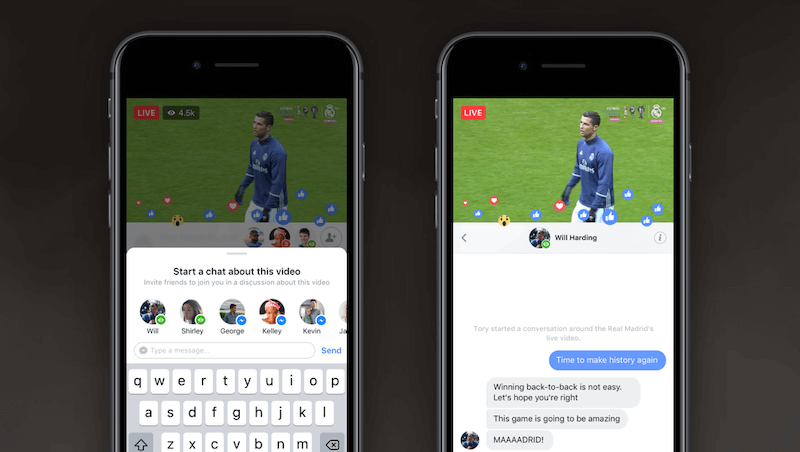 11

. Use Facebook Insights

Facebook insights have to be in your tools list. The provided metrics tell you everything you can ask for. From the number of engagements to the trend in your target audience, you can get answers to any of your questions regarding Facebook post-performance. 

Make sure you don't just read and forget these numbers but make sure you take the right actions and do the needed changes you learn from Facebook Insight metrics.

You can even learn a lot about your own drawbacks and useless boosting expenses using Facebook Insights.
Bottom Line
It's not a race on Facebook. It's a marathon where the one who is steady and has the patience wins! Try these top Ways to Increase Facebook Reach and let us know how things went in the comment section below.