This giveaway is brought to you in association with the Themify team. Themify is one of the well known WordPress product stores that has been around for years.
Over 85,000 customers are already using Themify products to power their online business. Themify is known for creating the designs that are relevant to the current design trend to help you keep pace with the changing time.
There are some top quality products in the store other than the powerful Ultra theme that can help you to grow your online business.
Themify Builder
When we talk about the Themify products, we will have to talk about the Themify builder which is a powerful drag-and-drop website builder making it easier for the users to create unique custom pages without any coding.
You can use the Themify Builder as a standalone plugin with any WordPress theme of your choice.
When you get the Ultra theme and start using it, you will get access to the builder as well. You can use the builder to create an unlimited number of custom designs using the easy drag-and-drop interface.
You can use the plugin as the back-end and front-end builder as per your requirement. You will have the live preview option before the design goes live on your site.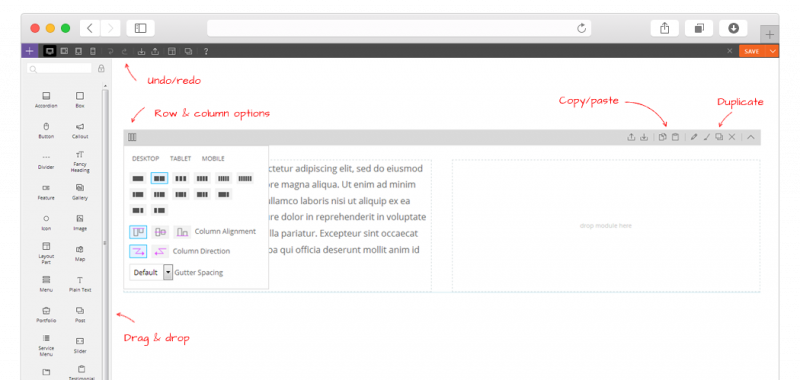 The builder offers you over 40 pre-designed templates to make the process quicker for you. You can choose any of the templates and start your site within a few minutes.
You have almost unlimited possibilities in terms of layout. You can create your custom layout to create a unique design for your site.
The Ultra Theme
The Ultra theme is the flagship product of the Themify store. It is one of the best WordPress themes available in the market in terms of quality and possibilities.
This is a super flexible WordPress theme that will give power on your hands to create something unique and powerful.
The theme is created with the best SEO practices to make sure that your content gets the edge our your competitors.
The theme readily offers you a number of demo design options to choose from. These designs are created for different niche sites.
You can select any of these templates and edit it to make your own.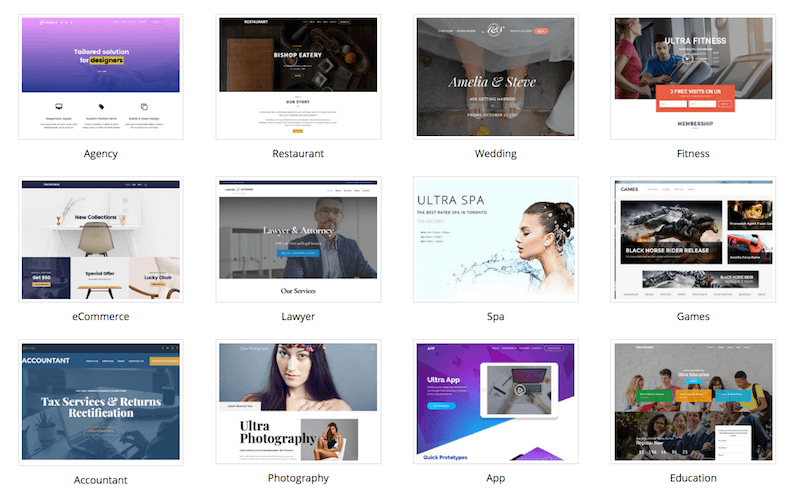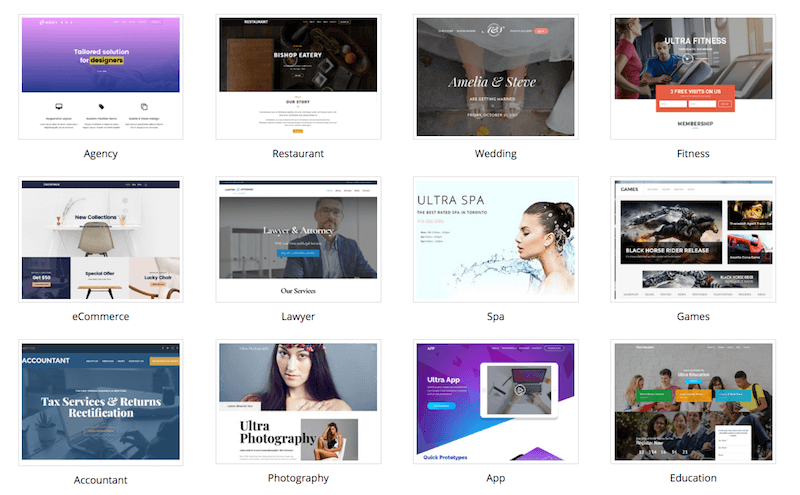 The Ulta theme makes it super simple and easy to customize almost every section of your site. It comes with a number of unique header layout options as it is the most important section of any site.
You can choose any of the layout options and start building on it.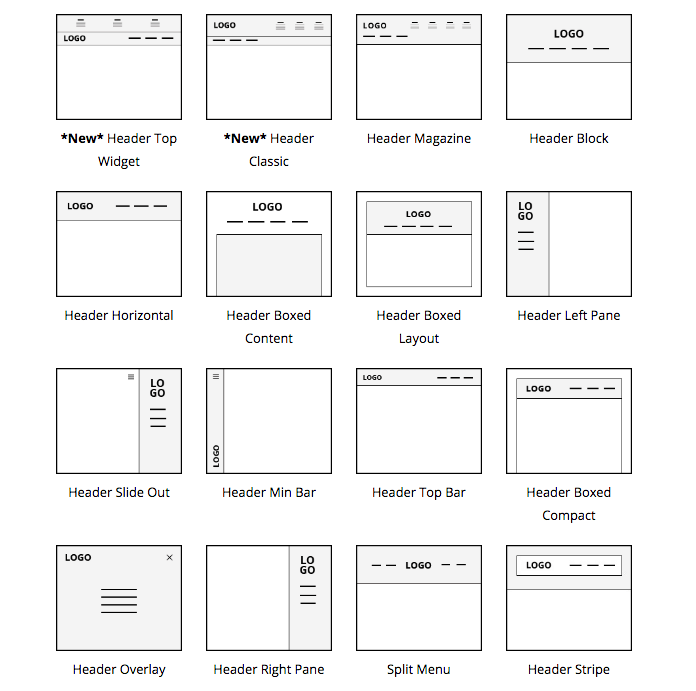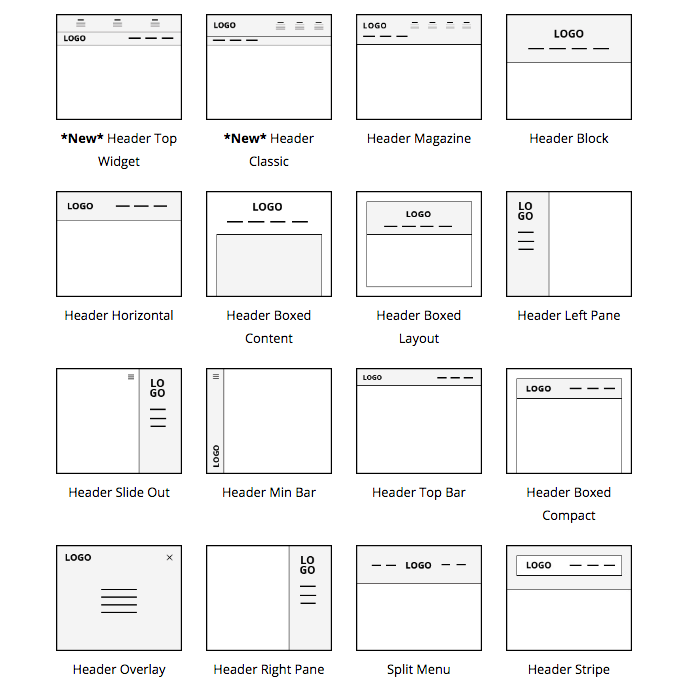 Along with the header and homepage layout options, the theme offers you amazing single page design options which are very important these days.
You can see how the pro bloggers present their content and make it engaging for the users to read their content over and over again.
You can do it too with the powerful Ultra theme. Create stunning single pages for your articles and keep your visitors engaged for a long time.
Section Scrolling
Now, this is something unique and interesting feature offered by the Ultra theme. The section scrolling feature by the Ultra theme makes it possible to scroll through a particular section in a row.
If you are managing a WooCommerce store using the Ultra theme, the section scrolling feature will be very handy. The users of your store will be able to scroll through a section of their choice; this feature is used by many leading online stores.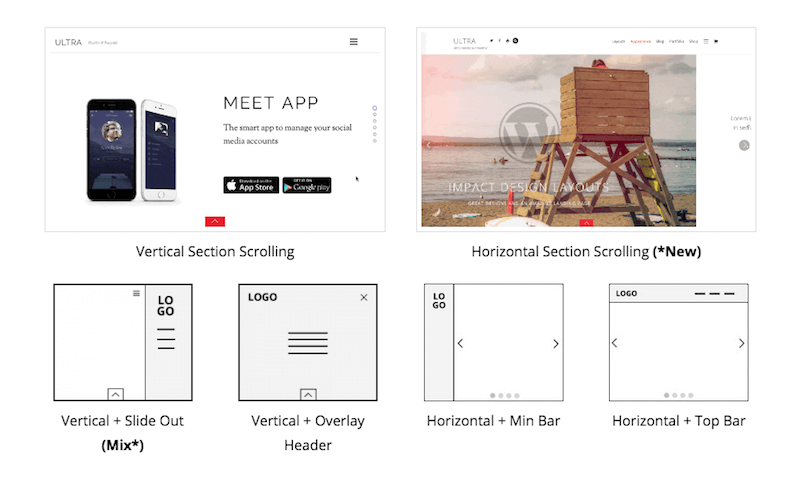 Mega Menu
The Ultra theme offers you great looking mega menu design option to make the navigation section look modern and make it user-friendly at the same time.
Image Filters
If you are managing a site related to fashion, a viral content site or any other site that revolves around images and you wish to style them differently, the Ultra theme makes the process easier for you.
The theme comes with its built-in image filter option. So, you don't have to use Photoshop or any other image editing tools to get that done.
Ultra Theme Giveaway
Here is your chance to get this amazing WordPress theme for free. We are giving away 21 copies of the theme that worth more than $1000.
If you are planning to create a new site or looking for changing your WordPress theme, participate in this giveaway and get a chance to win this beautiful and SEO optimized WordPress theme.
Once you start using the Ultra theme, you will never have to look for any other theme because you will be able to create an unlimited layout with this single theme that will perfectly fit any niche site.
How to Win
As we have more numbers to giveaway, will have a good chance to win if you participate in the giveaway actively.
The process is simple; we have been creating content around WordPress blogging for a long time and helping the newbie users to start their own blogging business.
1. We have a detailed article about how to create a blog with images to help the new users to create their first blog.
You can go to that post and write a detailed, meaningful comment about what do you think about blogging as a business, the dos and don'ts to help the new users.
2.
Follow Begindot on Facebook so that you get the details of new articles that we post on Begindot blog. Get access to new resources, freebies and best offers.
3.
Tweet this giveaway to let others know about it. You can Tweet every day as long as the giveaway is active, the more you tweet better the chance to win. 
You can login in the widget below and complete these tasks.
In case you are looking for a discount coupon for themify, here you can get that.