Are you planning to start an anime blog? Here's all you need to know before you get started.
Starting an anime blog isn't that difficult, right? You find a good domain name, you buy it, install software, and you're all set to start writing about your favorite anime topics. Sounds really easy.
But the tricky part is yet to come: growing your anime blog. And, the even more challenging part: making money out of it (assuming that's your goal). 
Now, before we dig deeper into starting your anime blogging journey, let's talk about anime as a phenomenon first.
Since its beginnings back in 1956, modern anime has been a significant pop culture trend in Japan. In other parts of the world, it had a pretty small loyal following, and it was always seen as a peculiar niche.
But things started to change lately. Anime became one giant entertainment powerhouse, being worth $24.2 billion, expected to grow to $43 billion by 2027. So, if there would be "the right time" to start an anime blog, this would be now. 
That being said, let's move to the things you should know and consider when starting your own anime blog.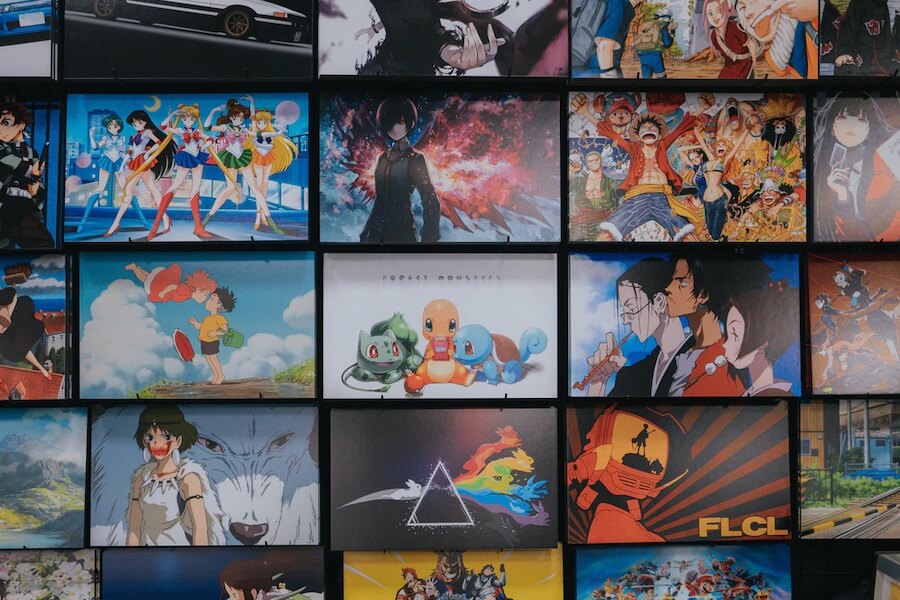 You Need to Be Passionate About Anime
It may sound strange to stress this idea, but you'll soon realize just how important it is to be passionate about anime, rather than just see it as a hobby.
More precisely, hobby and passion sound very much like the same thing. Yet, the truth is that they really aren't. A hobby is something you do just for fun, without feeling any commitment or strings attached, much how you watch anime for fun when you have the time and the mood.
In contrast, a passion is something a bit more complex than that. When you're passionate about anime, you'll commit a lot of your time to learn as much as possible about the industry, and you'll have the motivation to work hard to be part of the industry.
Now, why does it truly matter whether you view anime as a hobby or a passion when starting a blog? Because, at times, things can get more challenging, whether that means you'll be out of topic ideas, experienced writer's block, or see no readers visiting your blog. And without passion for anime, you won't find the motivation to push through when things hit the fan.
You'll Have to Learn the "Technical" Side of Having a Blog
When you think about starting a blog, no matter the topic, you likely imagine yourself in front of your computer with a cozy cup of coffee or tea, writing your most creative thoughts on the subject. Sounds dreamy, right?
But, the truth is that running a blog isn't all about the "fun stuff" like creating creative content. Running a website also means getting a bit technical at times, whether that means fixing errors, creating pages, using plugins and software, keeping readers' data safe, and so on.
None of this sounds fun and easy (unless you are an IT specialist in your free time). But the reality is that you'll have to deal with all that.
Now, you may not have to be a tech wizard and know every single technical detail about running a website. But you'll have to learn at least the basics if you want to make sure that everything will go as smoothly as possible when users visit your blog.
You Need to be "a man of culture"
When you're starting a blog, no matter the topic you'll write about, you have to be "a man of culture." In other words, you need to know everything about it.
Anime is a pretty specific niche, and there are many insights to know about it. You, as an anime blogger, need to know all these insights and more. This will be what will set you apart from any other average anime enthusiast.
So, before you start creating anime-related content, make sure you know everything about this phenomenon. Start by understanding the history of anime and how it has evolved over time.
Learn about different genres. Understand how anime fans think about and support these shows. Find insights about what animes are inspired by. 
Watching as many anime shows as possible is another way to familiarize yourself with the anime world. The good news is that you can find many free anime shows on websites like 9anime. This means that you don't have to struggle too much to find enough material to learn the anime world inside out. 
Also, don't miss our collection of Best 9anime Alternatives
It's Hard to Stand Out From the Crowd But Not Impossible
Another hard yet essential truth you must know about running an anime blog is that you'll have to work hard to stand out of the crowd.
Anime is a niche that is enjoying a lot of popularity lately, including blogging-related. This means that you're not entering a competition-free industry. And, when you're joining a competitive field, you have to be ready to do things differently to stand out from the crowd.
So, how can you be different from any other anime blog out there? That's something you'll have to find the answer to because it depends on many things depending on what subtopics you want to write about (anime recommendations, news, tips, interviews, you name it). But, to give you some examples:
Whatever you think will set you apart from the rest, do it. This will be your unique thing that will make your blog different than others.
You'll Need to Master Marketing
Remember that you're starting a blog in an uber-competitive online space, meaning that you have to work harder than ever before to have your anime blog discovered by as many people as possible. One fundamental way to make your anime blog popular is to promote it well.
Luckily, there are several online marketing channels and tools today that can do most of your marketing job. But you still need to master marketing in order to drive traffic and engagement for your anime blog.