Innovation has been the stepping-stone for humanity ever since he started understanding science.
From the wheel to aerial flight, from hunting tools to weapons of mass destruction, from Vaseline to paperclip, everything that we see around us is an ode to human ingenuity and imagination.
Over the course of our existence, we have taken huge leaps in science and technology and developed a relatively thorough understanding of the workings of science and nature. But, we are far from done!
Smart technology, cloud computing, and IoT are changing the current innovation landscape. Communication barriers have dropped, the world has become a global village, and we are poised to take a giant leap and make our small presence in the universe even stronger.
[su_highlight]Here are 7 innovations of the future that will take life to another level[/su_highlight]
1. Photovoltaic Glass
Imagine you could turn any flat surface in your home into a computer screen. How efficient will that be?
Photovoltaic Glass is a highly durable, effective and optical grade substance that can be used to do just that! Integrated centrally to a household computer system, you will be able to control and operate your smart house over wireless Internet.
With smart devices already in the making, you will easily be able to receive updates like the temperature of your refrigerator or the time remaining before your favorite broadcast premiere anywhere in your home.
This could save you a lot of time and energy for more important stuff. For instance, you could brush your teeth while reading the news on your washroom mirror.
Remember Tony Starks, mansion from Iron Man? The photovoltaic glass may allow all our homes to be just like that!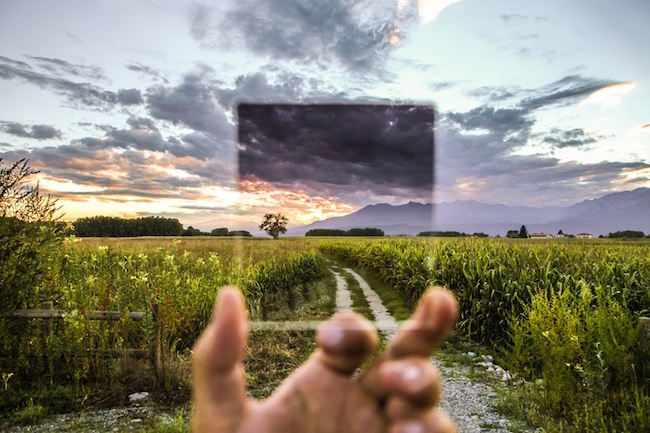 2. DNA Data Storage
If you follow topics like smart health, then this is something you might have already read about.
DNA is nothing but tiny strands of information that hardwires each human body with a unique set of codes that are hereditarily passed on from the parents to their offsprings.
The recent findings which establish clear connections between DNA and binary algorithms put this theory in a maximum probability of existence in the near future.
Just like Nature uses DNA to store biological bits of information, scientists recently discovered that encoded digital information could be implanted into the DNA.
This is big news as it enables storage of vast amounts of data in a tiny space. In fact, one gram of DNA can store at least 2.2 million gigabits of information, which is over 450,000 DVDs worth of storage space.
Therefore, it will be possible to store all the accumulating data into DNA and then retrieve the same by DNA sequencing. Biocomputing will never remain the same!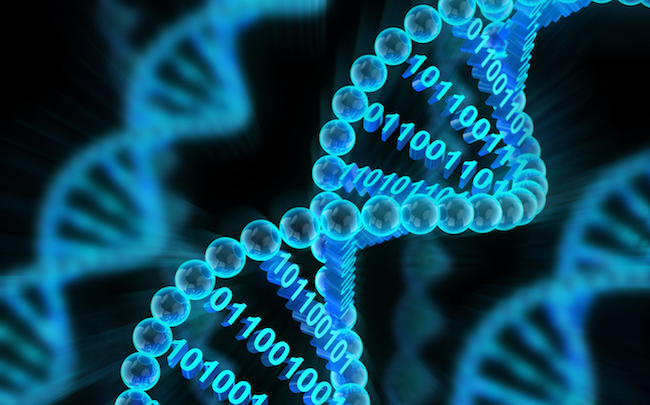 3. Dream Linking
Thinking about Inception? Well, that is the first reaction one expects after hearing "Dream Linking."
The idea may sound ludicrous at first but imagine pillows with conducting fibers in the fabric that could allow you to monitor electrical activity in the brain!
The patterns of electrical signals can easily be interpreted to find out when someone is dreaming, and advanced computing can also be used to stimulate those dreams! How about that?
It is also possible (with prior agreement) for two people to share dreams when both people are in a dream state at the same time. How cool would that be?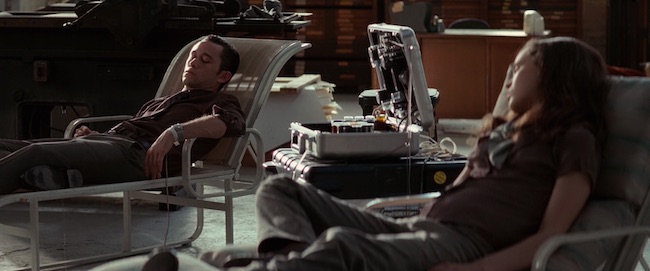 4. Shared Consciousness
Metaphysics already proves that material or 3-D existence is a limited understanding of the universe, which in totality relies on the inter-connected frequency/vibration of every entity present in it.
This essentially means that you, me and everyone else have a unique wireless frequency that we radiate, and it is possible that in the future that these could be redirected to an external computer and create a simulated consciousness that could be shared with one another!
We will be able to directly access more information outside of the brain, making us a lot smarter, with thought access to most of the human knowledge.
The implications of such an idea are enormous on a psychological level. The link will allow you to share ideas directly with other people, effectively sharing their consciousness, memories, and experiences.
This means that the concept of intimacy will become highly intertwined and reach a whole new level where creative collaboration will be paramount.
5. Active Contact Lenses
The smart blink-and-print contact lenses of Mission Impossible: Ghost Protocol will seem obsolete against the contact lenses of the future.
Using nanotechnology, they will have tiny lasers and a micro-mirror to beam pictures directly onto the retina. This will create high-resolution images the quality of which will depend on the internal functioning of the retina.
This means no corrective lenses and diverse powers. Also, this will make material forms of display like wristwatches, tablets, mobile phones, etc. extensively dull as you won't need them anymore.
The contact lens will deliver a full 3D, totally immersive perfect resolution experience.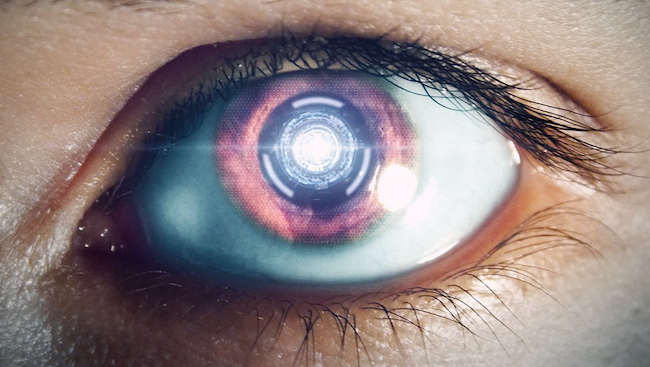 6. Video Tattoos
For tattoo enthusiasts, this would be living the dream.
The electronic sector is already working on the prototype technology where electronic displays can be printed on thin plastic membranes. These are very similar to the temporary tattoo skins available in the market.
Once these things are mainstream, you could easily turn you whole forearm or palm into a computer display.
Electronic Makeup will also be possible. This means that no long hours of touching ups and adjustments. You could just wrap the membrane around your face and instantly become whatever you want.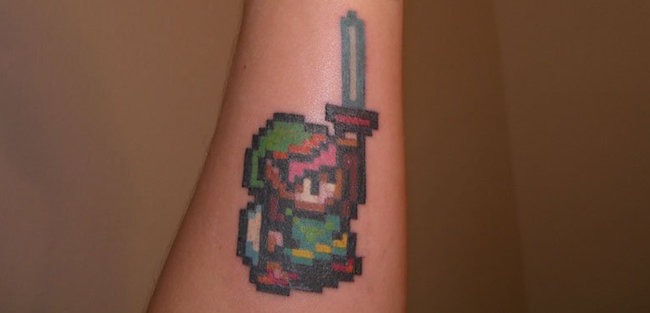 7. Exoskeletons and Smart Prosthetics
Superheroes like Iron Man may not exist now, but they may easily exist in the future to all out national and international avenging!
Polymer gel muscles, which are the basis of new and developing clothing technologies, will be 5 times stronger than your natural muscles.
Therefore, you could buy clothing that gives you superhuman strength. Imagine free running and leaping between buildings like a superhero, and having built-in reactive armor to make you bulletproof too, with extra super-senses also built in.
This would also mean instant relief to the physically challenged as these polymer fabrics can easily be hardwired with wireless bots to connect to a computer on one side and sensory nerves on the other to replace disabled body parts!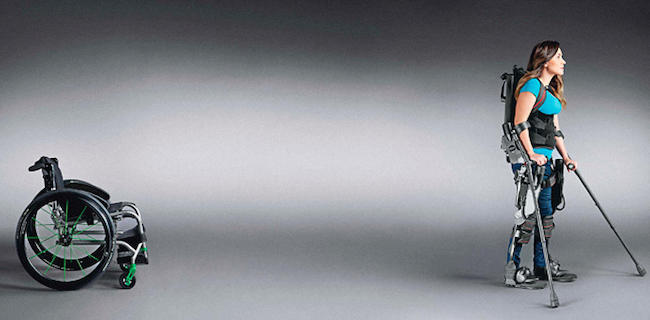 Human innovation is only limited by circumstances and imagination. With knowledge and technology barriers breaking down each passing day, the scope of the same is increasing exponentially.
It is easy to speculate technological leaps given the present state of affairs and to that effect, I guess the future we have is enlightening and visionary.