There are a few key things to keep in mind when managing a remote business team and getting the best out of your team.
First, clear and concise communication is essential. Make sure everyone on the team understands the goals and objectives, and that there is a clear plan for how to achieve them.
Next, trust is crucial. If your team members feel like they can trust you and each other, they will be more likely to work together effectively.
Remember to give everyone the space they need to do their best work. Creating a remote team can be a great way to build a successful business, but only if it's done correctly.
Here are some actionable tips by successful remote business owners.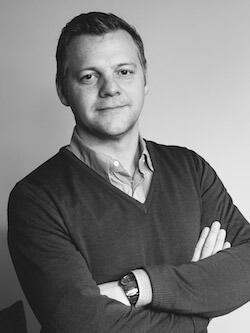 We have found that as well as comprehensive SOP's (standard operating procedures), a good project management system is vital.
We moved to clickup to manage our link building agency and it has been a game-changer with clickup in place we can manage all our tasks. The dashboard helps us see how many tasks per month each team member is completing.
As we have already calibrated what a team member can accomplish on a monthly basis we can manage workload, task assignments and deal with any bottlenecks before they become an issue.
I would recommend mapping out your workflows completely first before incorporating them into a Project Management tool.
---
1) Make daily Check-ins a Habit
This may sound excessive, but it is critical for managers and teams that are new to remote working. Managers that are successful in their distant managing attempts are increasingly using video conferencing to provide the face-to-face engagement that is now absent, while email, phone, and texts may have previously sufficed.
2) Concentrate on Results Rather than Activities
This is widely recognized as a recommended practice for improving employee engagement and empowerment. Allowing workers (who have the expertise and resources to execute) to build a plan of execution after clearly stating the goals and intended results boosts creativity and ownership.
3) Exhibit Flexibility
Every team member has a unique home environment. Some will get married and have children. Some will not. Some people will have their own home offices, while others will hold meetings in their closets, bedrooms, or bathrooms. Some of them could be at Starbucks. Some people may be having difficulties in their relationships.
The argument is that a manager must be aware of each employee's unique situation. Knowing it won't be flawless is, after all, the new normal!
---
Best tip I like to share with people on getting the most out of your team is to 'trust' them. As a business owner, this is extremely difficult as you feel like you need to do everyone's job.
There's a reason why you hire people. They have to have some type of talent or level of trust or you would have never hired them.
By letting your workers complete their tasks without you intervening every 5 minutes allows you to have time to devote to additional tasks.
Nobody likes micromanaging so give them some space, and if needed, review everything at the time of completion. As a business owner, you only have so much time. Trust in the people you hire.
---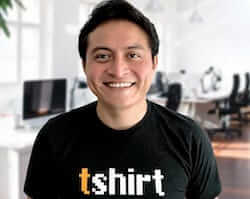 We know that it is a bit complicated for many people, but the truth is that teamwork is essential for success in any area of ​​life, especially at a professional level. More and more companies not only encourage cooperation between employees but also different parts of the company interact with each other.
We give you some tips to achieve it.
Determining the goal
One of the keys to capitalizing on team performance is setting short-term and long-term goals. Of course, it is necessary that all team members understand it and, of course, know how to achieve it.
Define the role
In a workgroup, each member of the team must be clear about their role and, of course, the specific tasks that this entails.
---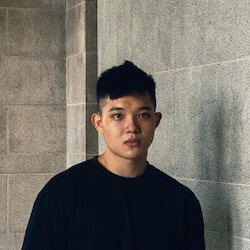 As a remote business owner, it's important to utilize your team efficiently. Here are a few tips:
Make sure everyone is aware of their responsibilities and deadlines.
You need to make sure that everyone knows what they are responsible for and when they are supposed to do it. This will help keep everyone on track and ensure that tasks are completed on time.
Delegate tasks based on skills and interests.
Not everyone is good at everything, so it's important to delegate tasks based on each person's skills and interests. This way, you can be sure that the task will be done well and that everyone will be happy with their role.
Keep communication open.
Since you're not all in the same place, it's important to keep communication open. This means being available to answer questions and address concerns as they come up. It also means being proactive in sharing information and updates.
---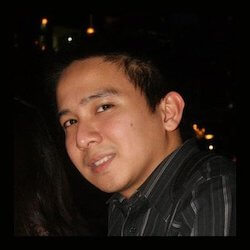 The one tip I can share to utilize your team best is providing a working environment where they can work at their natural best.
It is possible when you give your team responsible freedom where we consider our teammates, our bosses, our team leaders, our clients, etc., when we make decisions. Responsible freedom also means acting in the company's best interest but in a way that allows the company to deliver excellent results.
As remote leaders, we need to set clear expectations so that everyone is aligned. Also, we need to offer appropriate challenges to keep them from continuously improving. Lastly, we give them the support they need to do the best work of their life.
---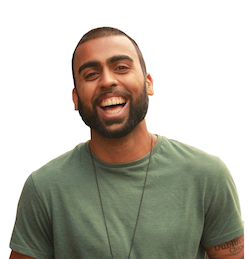 It may be seemingly obvious, but check double-check your team's individual skills. See what people enjoy about their work and where their true strengths lie.
By evaluating this, you can determine which tasks are suited for who. If a task is time-sensitive, then give the task to the person that is the most experienced and can work the fastest.
If you have team members that want to increase their skill set, give related tasks without strict deadlines to them. All in all, disperse tasks based on skill and invest in your team. Provide continual training and support as well.
---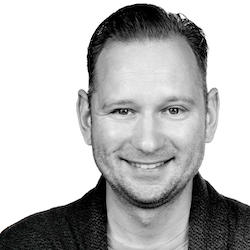 When it comes to utilizing your team effectively, there are a few key tips that remote business owners always keep in mind. The most important thing is to communicate clearly and regularly with your team members.
Whether you are working with more junior team members or more senior colleagues, regular check-ins can help you stay accountable and ensure that everyone is on the same page.
Additionally, it is important to foster a sense of collaboration and teamwork among your team members. By encouraging employees to share their ideas and opinions freely, you can help them feel empowered and motivated to do their best work.
Finally, it is essential to create clear goals for each individual on your team, as well as for the group as a whole. This will not only keep everyone focused and engaged, but it will also allow you to track progress towards larger company goals over time.
With these simple tips in mind, you can ensure that your team works together seamlessly on even the most challenging projects.
---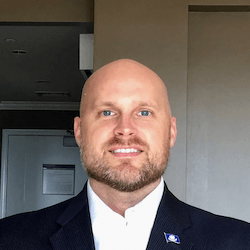 My advice for businesses that operate with remote employees is to be intentional with your culture and employee engagement. In an in-person environment, culture is not ping-pong tables or bean bag chairs.
It's about the relationships formed between teams and individuals and how we treat one another.
Be intentional about setting up time for remote employees to get to know their colleagues by doing things like automatically assigning virtual coffee chats between random pairings (there are Slack apps for this).
Help your team get to know one another on a personal level and make investments in this area.
Fly employees in for meetups 1-2 times a year and don't expect them to get a lot of work during that time. Instead, use it as an opportunity to get employees engaged with your company's vision and let them build the company culture together through fun activities.
Finally, be clear about how employees should treat each other and set expectations around communication channels, styles and preferences. If everyone, remote or otherwise, is operating and communicating from the same rules and place of understanding, you'll run into much fewer disputes or miscommunications.
---
Our largely remote workforce has necessitated a shift in the way our managers approach leadership and what their teams need to be successful.
For our team specifically, we've found more regular communication and clearly defined touchpoints help employees feel supported, engaged, and invested in their work.
Tips to succeed:
Invest in your people
Create online learning environments to expand your team's skills and company knowledge – and encourage your team to use them. This will not only support individual growth, but also long-term team alignment.
Prioritize collaboration
Be transparent with your expectations, support team brainstorming, and maintain a normal cadence of check-ins to ensure everyone is pulling in the same direction.
Goal set
Set actionable goals for individuals that support your collective team goals and connect their day-to-day work to your organization's high-level vision. Then, set regular goal review sessions to measure, adapt and change course as needed.