Given current events around Coronavirus, it is now the time for remote small businesses (or businesses that have taken up a remote model) to prove themselves and succeed as they have never before.
Yet where can you begin to improve, and what are the best steps for a Florida remote business to take to prepare themselves for both success and uncertainty?
That's what you should start thinking about, and that's precisely what we're here to help with.
Here are the four main considerations you should have: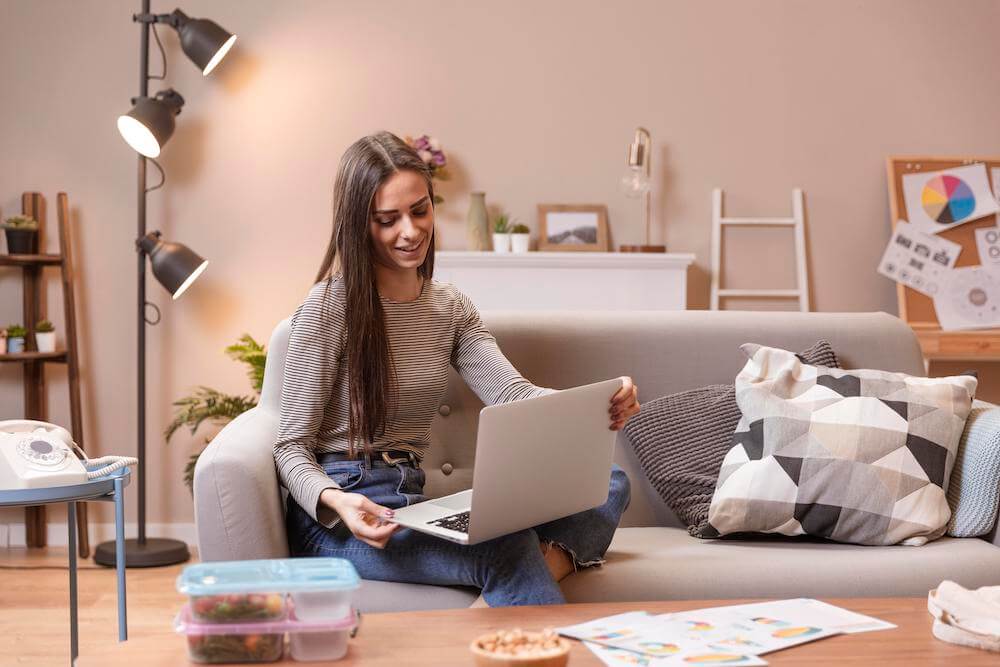 01. Minimize Technical Problems
Businesses reliant on communication technology to operate should make sure that technology works well and consider a quality setup and services to be investments, not expenditures.
The better you can communicate and interact with your clients and customers, the better. A bad website or online interaction can lose you a customer for life.
This mindset also applies to intrateam relations and task management, as every technical issue will lead to lost time, even lost days for relatively simple preventative measures. Miscommunication is one of the key problems for failing remote businesses.
We recommend going through the following:
Step 1.1.
Make sure all internet connections for your business are as reliable as possible, as well as fast as possible.
A bad connection can slow work down, ruin meetings, let emails and documents slip through the cracks, and more. If you're uncertain, try doing a search for quality Florida internet providers and see what you find.
Step 1.2.
While you don't need to provide a full setup to every employee, you should make sure that every team member has what they need and that it won't malfunction. If it will improve remote productivity, it is likely a worthwhile investment.
Step 1.3.
Your website and its smooth operation is vital. Whether it's a WordPress site that needs some fixes, a custom site that needs maintenance and changes, or just an older site that could use a redesign, never neglect it.
Step 1.4
Depending on the tech experience of your employees, you may wish to invest some time into training programs, if not to minimize problems then to teach shortcuts that will make work easier for all involved.
02. Remember Seasonal Concerns and Potential Disasters
Florida is a state that has wonderful weather much of the time, but it's also a state that's susceptible to storms, hurricanes, and other forms of natural disaster.
And if your remote business relies in any way on Florida being in full operation and thriving, then you should be prepared for an inevitable interruption.
Even if everything is entirely online, you and your employees cannot live an entirely online existence.
For this problem, we recommend that your remote business has a contingency fund to keep operating in the event of a shutdown as well as contingency plans for major emergencies.
We also recommend that you do your best to make sure that your entire business isn't entirely dependent on a few employees being available, just in case something should happen to them (or they make a career change).
03. Think Beyond Falorida
Just because your remote business is based in Florida or otherwise doesn't mean that you have to strictly stay only operating in Florida.
In most cases, no matter your business plan, you can expand or replicate it elsewhere, perhaps multiplying your success elsewhere with a bit of marketing.
While you will want to take into account regional considerations, there's nothing a bit of research along these lines won't be able to solve.
04. Don't Ignore Your Remote Staff
Whether your business normally has an entirely remote model or has a hybrid of local and remote workers, it is vital that you still check in on employees to make sure they're on track.
Going months without having a proper conversation with each of your team members (or having a manager do so) is a recipe for discontent, decreased work performance, and a team that is misaligned with your business' goals.
That being noted, we wouldn't recommend micromanaging employees or holding countless pointless team meetings.
If you hired them in the first place, you should trust them to do their work properly and guide them on the direction when necessary.
Conclusion
There is no shortage of ideas for remote businesses to improve their prospects in these uncertain times, but we do think that by starting with the four items listed above, you'll be starting on the right foot.
Depending on the nature of your business, you might want to learn more heavily into some of the above topics more than others, and that's ok.
We just hope that you've started thinking more about improvements and opportunities, and that you seize what's available to you soon before your competitors catch up.