Starting a real estate development business is hard enough, but growing it is much harder. It's hard to know what to do with the profits you earned after your first project, and you may be worried about making the wrong decision.
But it's always possible to evolve to the next step. All you need is a set of the right tools and strategies.
In this article, we have included 5 ways to start and grow your real estate business.
How to Grow Your Real Estate Development Business
If you're struggling to grow your startup or you just don't know where to start, our tips should help you transition your real estate development business into a profit-building machine.
1. Use Data Analytics to Make More Informed Decisions
In the real estate industry, knowledge is power. But if you don't use a centralized system to store your historical project development data, you'll have a hard time tracking trends, budgeting for potential costs, and finding the right documentation. This affects your decision-making process.
If you want to make more informed real estate decisions that help your business grow, try Northspyre's data analytics software. Their cloud-based intelligence platform offers commercial real estate development teams the ability to achieve predictable outcomes on all their projects.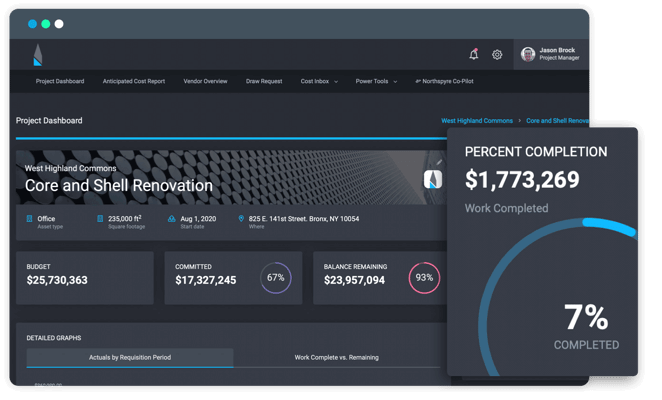 2. Hire a High-Quality and Experienced Project Manager
It takes a village to build a village. You'll never find a solo real estate developer, as they need their own staff, reliable suppliers, and hard-working construction workers to see the job through. But no one is more essential to the end goal of your project than the dutiful project manager.
You can hire a commercial project manager to oversee your commercial investment projects. They identify overlooked business opportunities, monitor staff, negotiate contracts, and set project goals. If you want to keep growing your business, you need one of these all-stars on your team.
3. Start Improving Your Professional Online Presence
Your online presence formulates the first impression for your buyers, tenants, and clients. If they come across an unprofessional-looking website or a social media presence that makes you look inexperienced, you'll scare people away. There's no excuse not to have an online presence.
There are many ways to increase your digital marketing ROI, such as automating your digital campaigns and creating top-quality content. However, you should really be focusing on SEO and improving your search engine rankings, as that's how new customers will find you.
Search engine optimization, or SEO, is pretty involved and takes several months to work, but it's more effective and less expensive than buying ads. If you're unfamiliar with SEO, consider hiring a digital marketing studio. Find a trusted agency that staffs its own content producers.
4. Become a Recognized Real Estate Development Expert
One of the most fundamental aspects of SEO is content marketing. With content marketing, you can set yourself up as an expert in your industry. What you choose to make depends on your unique talents, but most creators stick to blogs, short-form videos, newsletters, and podcasts.
Getting your name out there is one of the hardest parts of growing a business, but content marketing can help here, too. For example, you can write (or get someone else to write) quality guest posts on high-traffic sites. This improves the chance of your content being seen.
5. Pay Attention to Your Existing Clients and Tenants
Sourcing new business is exciting, but don't forget about your loyal customers and clients. The real estate industry thrives on repeat business, so keep all of your past and future prospects in the loop. You can do this by creating an email list or calling them when you have an opportunity.
If you're a developer that also rents out their finished projects, always make sure you treat your tenants well.
Otherwise, they'll leave bad reviews that discourage others from working with you. Improving your customer service skills will help you build a more satisfied client network.