Themeum​ comes with one of the most exciting offers to enhance your WordPress experience!
Avail all the highly functional plugins like WP Mega Menu, WP Crowdfunding, WP Page Builder, and their beautiful collection of themes.
The best part is, you can use the coupon for their upcoming plugins- Qubely (Gutenberg Blocks Toolkit) and Tutor LMS(Learning Management System) as well.
If you're in the market to buy a theme that not only makes your site appear beautiful but makes enhances it, Themeum themes are the way to go. You can depend on these responsive themes completely and build your site flawlessly around it.
Themeum comes up with plugins that make sure you've got a complete website without having to rely much on third parties. Their products are built with keeping user-friendliness in mind so that all levels of users can create their site around it.
All of their plugins have thousands of active installations! That's so awesome!
Not only that they are continuously innovating which is why two more revolutionary plugins are under work right now as you're reading this article. The free versions of both these plugins have already made its way to the WordPress directory.
One is the essential ​Gutenberg Blocks Toolkit- ​Quebly​. The other is an essential online course plugin that has all the options you'll need to create a complete educational site- ​Tutor LMS.
Save a great deal with the ​20% discount coupon cod​e in this page on ​all products​ of Themeum.
Never ending discount! 20% Discount whenever you use the code!
Want to know another great deal?
If you buy the club membership on themes- ​You save $735!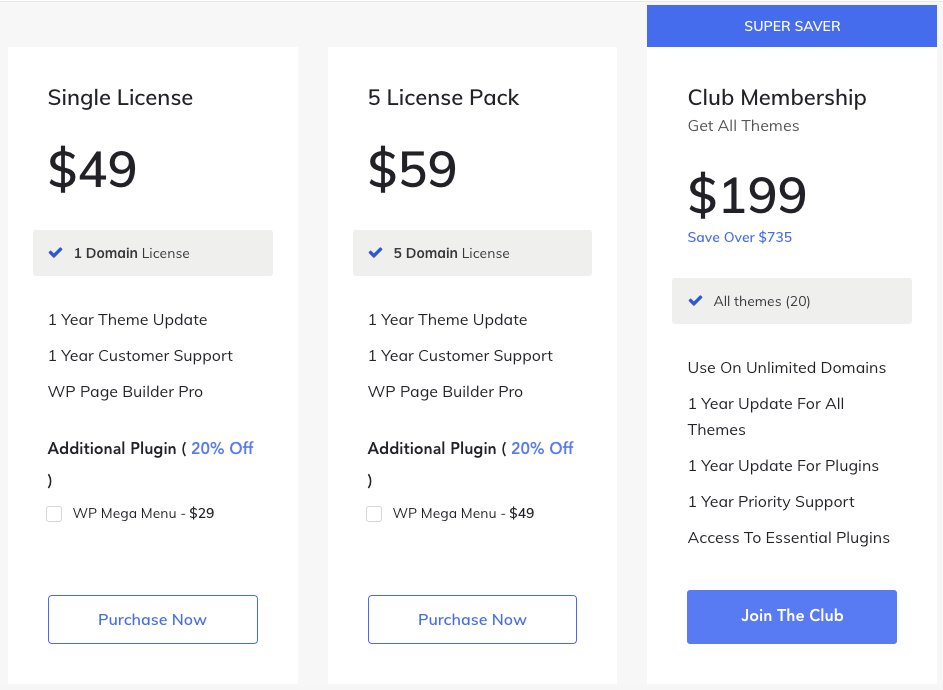 In this bundle, you'll get download access to all themes, unlimited updates and priority support.
Plugins: ​When it comes to plugin pricing, you also get three options. The individual price, 5 license pack, and the club membership where you get unlimited license.
You get priority support, unlimited updates and access to all plugins for an entire year! If you want you can choose to renew the plugin license at the end of the next year.
Use the coupon code "THEMEUM2019" and get 20% from ALL over the Themeum site when you check out!
Themeum consists of a team of WordPress experts who constantly look at every aspect of WordPress to deliver top-notch products. Their shared love for WordPress is what makes Themeum want to offer something great to the community.
So when it comes to the community- we started with a plugin that promotes helping each other. Themeum started to make plugins with WP Crowdfunding plugin.
After a great response, Themeum started making more plugins that are necessary for building sites with WordPress.
Next in line of production was WP Mega Menu- a one-stop solution to your site's navigation system. Within a really short time, it grew to over ten thousand installations!
Themeum started making more useful plugins like WP Page Builder. This drag & drop page builder is perfect for people who want to build sites without writing a single line of code.
At Themeum, each team member realizes the ever-evolving nature of WordPress. When Gutenberg made headlines for being the new default WordPress editor, it was a new opportunity.
Themeum started making the most essential Gutenberg Blocks Toolkit- Qubely- that will absolutely alleviate your Gutenberg experience.
Not only that, Themeum wanted to help people to build their own educational site. The idea was to create a plugin so that any individual, e-learning platform or educational institute can start teaching courses online without any development knowledge.
That's how Tutor LMS came into production so that you can reach thousands of students all over the world by using this plugin.
All the while, Themeum has also crafted some beautiful and functional themes based on a number of niches.
What will you get with Themeum?
You must be wondering what else do you get with Themeum. Obviously, if you're spending on plugins and themes, they should be completely worth it.
So let's get to know what does really Themeum offer?
The first thing to notice is the impressive number of plugins and themes that you can use. They have 5 plugins and 20+ themes with more coming soon!
It goes without saying that you get priority support, unlimited updates at an extremely affordable price!
If you get the club membership plan, then you'll get all the mentioned services along with ​all new releases​ as long as your license is valid.
WP Mega Menu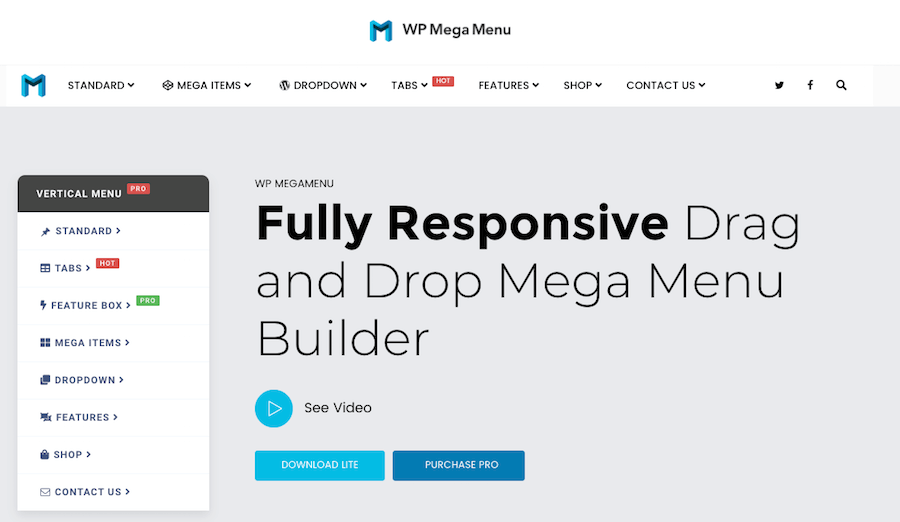 WP Mega Menu​ is one of the most popular plugins by Themeum. If you're looking for awesome navigation for your site, then this is what you should definitely try out.
The best part about WP Mega Menu is that it's continuously evolving. So you know that you're constantly getting to include trendy menus for your site.
Menus are the roadmaps to your site. An organized menu is a great step to improving your site's accessibility. WP Mega Menu can help you achieve so!
One of the perks of using WP Mega Menu is that it's super simple to use. The drag & drop menu builder comes with a tonne of useful widgets that you can place in your menus.
It's also a proven fact that by placing your products on the menu, you can boost sales upto two times. WP Mega Menu comes with WooCommerce integration. You can list products, products reviews, ratings and so much more!
Each step of your menu building process can be made simpler with the WP Mega Menu settings. Customize your menu by changing the background colour, font colour, adding badges, search bar, social media profiles and even animation in your menu.
It comes with extensive icons support so that you can creatively place icons anywhere on the menu.
If you want to try something new, then you can even include vertical menus for your site. There's also the option to make your menus sticky. Insert CTA button right in your menu.
As you can already understand, WP Mega Menu fulfills all your menu building needs!
Get 20% off WP Mega Menu when you checkout at Themeum site with the coupon code "​THEMEUM2019​".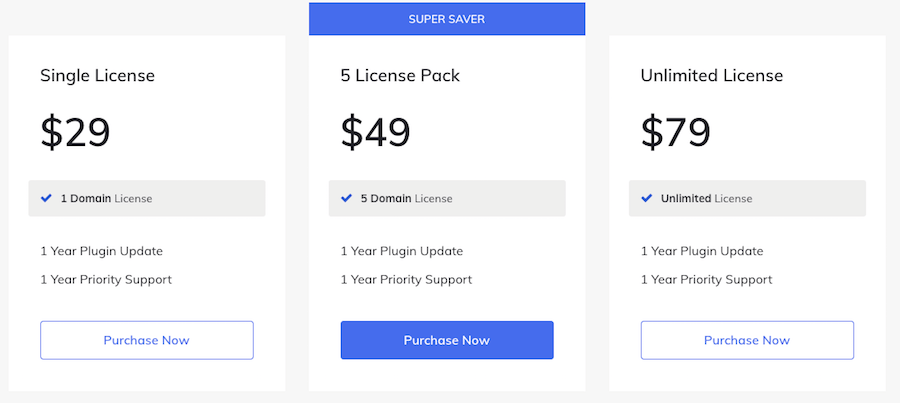 WP Crowdfunding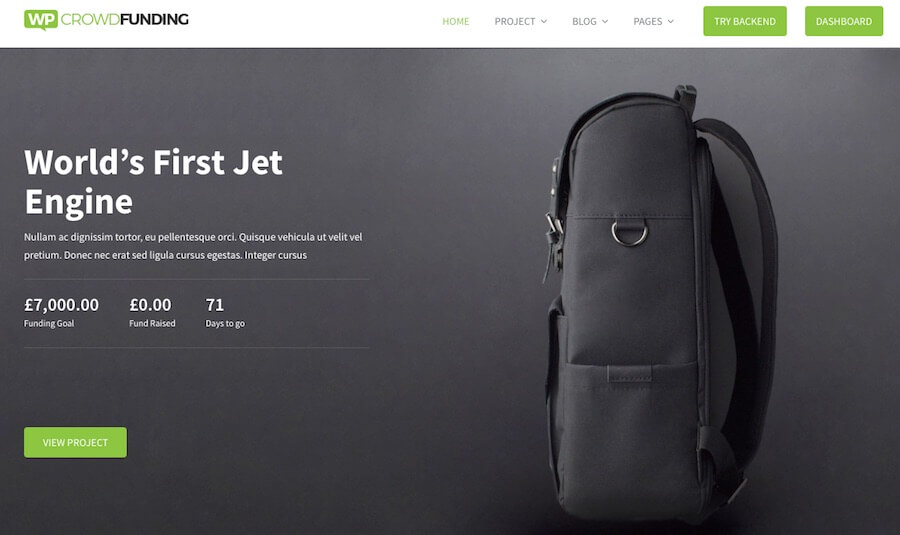 In case you've ever wondered opening a fundraiser campaign or backer site- this plugin will definitely make you want to do so!
WP Crowdfunding​ is the most well-structured crowdfunding plugin with superior functionality.
The plugin is lightweight despite having rich options. Insert frontend submission forms so that campaign owners and participants can easily register for your site.
There's also the option to offer rewards to your campaign backers. You no longer have to choose only one project funding goal for your campaigns. Either create a campaign based on targets, dates, or both. Even include never-ending fundraisers as well.
To make all the transactions seamless there's easy money management in this WooCommerce based plugin. There's also the native wallet system so that you can offer all the possibilities to people who support your campaigns.
Understand each of your campaign's performance with reports generated by WP Crowdfunding plugin. These reports come with advanced filters based on custom dates that you input.
Stay connected with your backers through emails. Users can share campaigns with the social sharing option in WP Crowdfunding.
But that's not all!
There's also a free theme that you get with WP Crowdfunding pro version. You literally have everything that you need to start your crowdfunding site with this plugin.
Get 20% off WP Crowdfunding when you check out at Themeum site- "​THEMEUM2019​".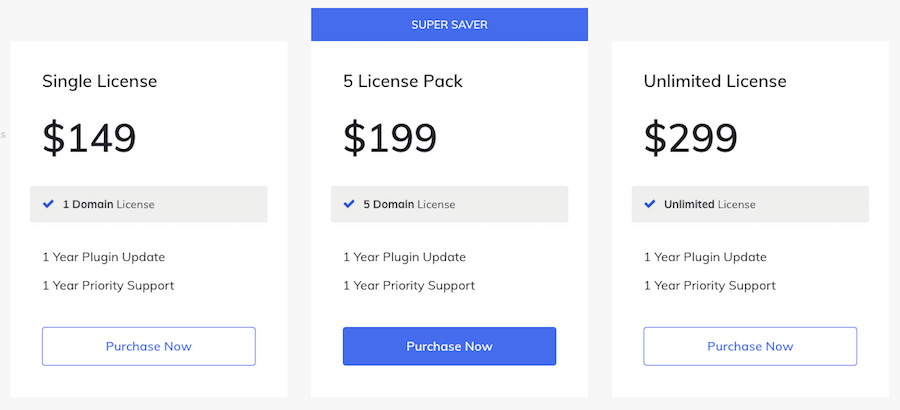 WP Page Builder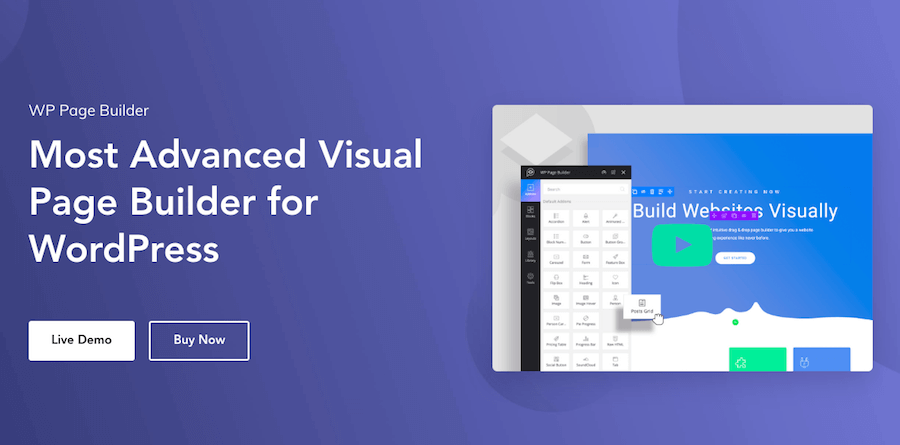 WP Page Builder​ is a drag & drop page builder that will have you creating professional looking pages in minutes. The plugin is so easy to use that any level of user can build their website with it without writing a single line of code.
The plugin is super rich and comes with 30+ addons, 60+ predefined blocks and 25+ layouts.
There are addons for everything in WP Page Builder starting from accordion, feature box, Google Maps, tables, and the list goes on. There are also predefined blocks that you can just drag & drop to place it wherever you wish. There are industry-specific layouts to ensure you find the right one for your site niche.
There are advanced row-column settings in WP Page Builder. You can flexibly adjust columns. This plugin also comes with loads of customization options.
Save all your creations in the WP Page Builder library. You can reuse them later and even modify them further.
With one click duplicate option, nested rows, export/import option, unlimited undo/redo and frontend editing, you'll have no issues creating your site with this awesome page builder plugin.
Get 20% off WP Page Builder when you check out at Themeum site with the coupon code- "​THEMEUM2019​".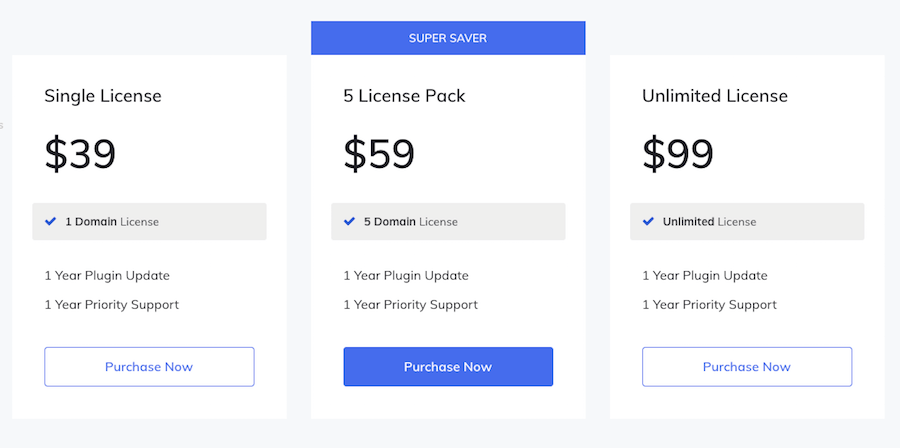 Backer Theme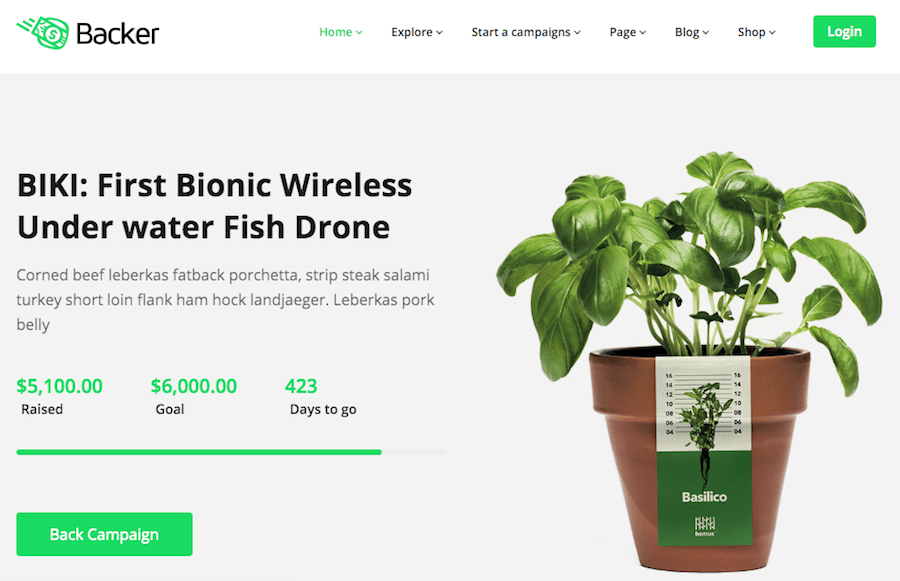 Backer​ is one of the best performing crowdfunding themes in the market. It's a fully functional theme that's perfect for any site for crowdfunding and fundraising.
This theme comes with WP Crowdfunding inside ($79) which means you get a great value theme.
You can easily create fundraising sites like Indiegogo and Kickstarter. Similarly, if you want to build a non-profit donation site, that's easily possible with Backer.
Backer is WooCommerce based so that all your transactions are simplified. The theme is also RTL and translation ready so that campaigners from all over the world can be parts of your site.
The page builder inside ensures you can customize and edit sites easily on the frontend. There are 20+ custom shortcodes inside so you can increase your site functionality even more.
Backer is not simply a crowdfunding theme, it's a complete crowdfunding management system waiting for you to start.
Get 20% Backer when you checkout at the Themeum site using the code- "​THEMEUM2019​".
Rhino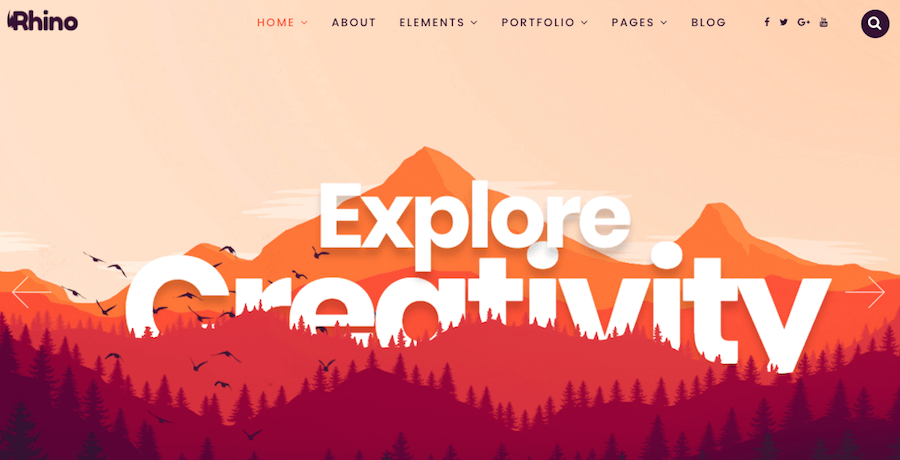 Rhino​ is a multipurpose portfolio ready WordPress theme that represents an individual, agency or business perfectly.
Get the WP Page Builder pro version inside this theme to customize and modify your site. There are advanced features in WP Page Builder that are super easy to use. You get a great value for purchasing this theme.
There are 6 home variations in Rhino so that you get tonnes of layout possibilities. It also comes with 3 portfolio variations so that you can showcase your skills and projects in a stunning portfolio.
To help with that, there's also the custom portfolio post type. Use the one click demo import to set up your site quickly and efficiently.
Have a solid navigation system for your site with menus powered by WP Mega Menu. Rhino is completely responsive and SEO friendly so that you rank great across search engines.
When you use Rhino theme, you give your business the online presence it deserves. Get a 20% on Rhino using the coupon code- ​THEMEUM2019 ​when you check out.
Upcoming Themeum Products
---
Qubely Blocks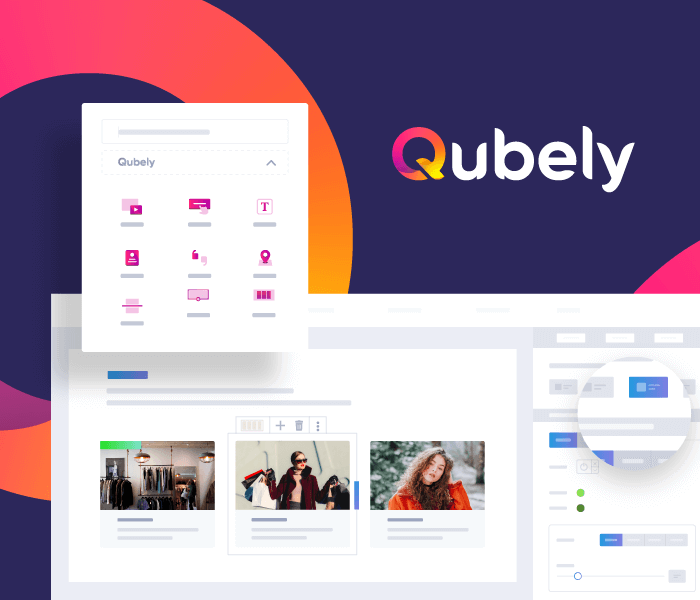 Qubely​ is a full-fledged blocks toolkit that would definitely give you the best of WordPress Gutenberg editor.
There are so many useful blocks in Qubely that you can make entire pages using these blocks alone. The pro version is yet to release but the free version of Qubely is already available in WordPress directory.
So what blocks do you get in Qubely?
Row
Button
Accordion/Toggle
Tabs
Testimonial
Heading
Counter
Advanced Text
Video Popup
Google Maps
Progress Bar
Icon
Divider
Social Icons
Contact Form
Icon List
Advanced List
Button Group
Info Box
All of these are available in the ​free​ version alone. Give it a try to see how you can creatively place them all over your site to make it stand out. There are many things that you can achieve with Qubely.
Ther row columns are highly customizable with the option to flexibly drag columns for resizing. Moreover, modify the appearance of your site with a gradient background colour, row video, blend mode and built-in animation.
There are blocks with device-specific responsive controls that you can enable/disable for tabs, mobiles, etc. You can achieve any layout that you desire with Qubely blocks.
Tutor LMS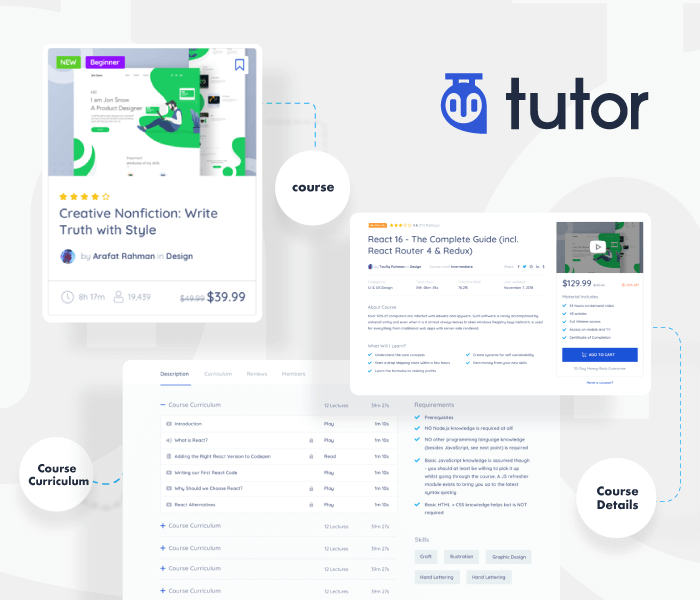 Tutor​ LMS is a complete learning management system that hits all the checkpoints when it comes to creating courses online.
Publish, manage and sell courses easily with Tutor LMS. Connect to students from all over the world with this online course plugin.
The smart course builder inside Tutor helps you create courses in one place. Add lessons, course description, benefits, instructors, videos, and so much more!
Create the most interactive and challenging quizzes with the advanced quiz creator in Tutor. There are over ​10 question types​ that you can include in your online quizzes.
Starting from multiple choice to image answering and open-ended essays, there's every question pattern you'll ever need.
Monetize your courses smartly with WooCommerce and EDD integration in Tutor. Students can easily add courses to their carts with multiple payment gateways for their convenience. At the end of each course, students can get beautiful certificates.
Powerful reports and stats in Tutor, help you maximize your course performance.
This will enable you to analyze which of your courses are performing well on the market, pain points and so on to create a fully marketable course. You can even monitor reviews right from the reports to see how students feel about your courses.
There are some other great options in Tutor as well like Tutor Email so that you connect with students and other instructors right from the plugin.
You can even customize your emails if you wish to do so. Upload attachments, course previews, and more to create a comprehensive course.
Tutor makes learning easy, teaching even easier! So try out the free version in WordPress directory, before the pro version hits the Themeum site.
Support and Documentation
Themeum offers top-notch ​technical support​ so that you always get a helping hand with WordPress experts in our team.
Post your question in the forum, and you'll always hear back. Any issues are solved as soon as you report it.
Great ​documentation​ is the utmost priority of any Themeum product. Get access to all the excellent docs that makes thing so much easier for you!
Plans: Get Started with Themeum Now!
Personal Price
This is a great option for single product purchase for individuals. In this plan, you buy a single plugin or theme. You can addon and customize more products if you want.
You pay the price of the product and get access to 1 year of updates, 1 domain use, and 1-year priority support.
Standard Price
When you plan to use a plugin or theme across multiple domains for a small to medium-sized business, this is the way to go. In this plan, you get access to 5 domain licenses, 1-year priority support, and 1 year of updates.
Club Membership
This is the best plan for large businesses and developers. If you want to get all the themes, then that costs you $89 only. This is a supersaver pack as you ​save $735​! Similarly, you get 3 plugins for $99 only.
If you buy all themes and all plugins of Themeum, you get it at an awesome price of $150 only!
In the club membership plan, you get unlimited domain use, 1-year priority support and 1 year of updates.
Get 20+ themes and 5 plugins with 20% discount using the coupon code "THEMEUM2019" on the entire Themeum site!
Get 20% discount on any Themeum product and don't forget to share this with your friends.