Thanksgiving is the time to get grateful for everything you have and celebrate the time with your friends and family.
Thanksgiving 2019 is just a couple of days away and if you are looking for the best Thanksgiving invitation templates that you can quickly edit and use, here we are with the best editable Thanksgiving template collection.
Apart from enjoying great food, spending time with loved ones is the ultimate goal of this season. So, why not start with a beautiful invitation and make your friends feel great about it.
ThanksGiving Day is a national holiday in the United States of America and it was first celebrated in the 1600 century.
In this collection, we have listed some of the best Thanksgiving templates that can be quickly edited and used.
Free ThanksGiving Template
A beautiful Thanksgiving template ready to download and use for your purpose. The download folder includes the Photoshop file that you can edit to make changes.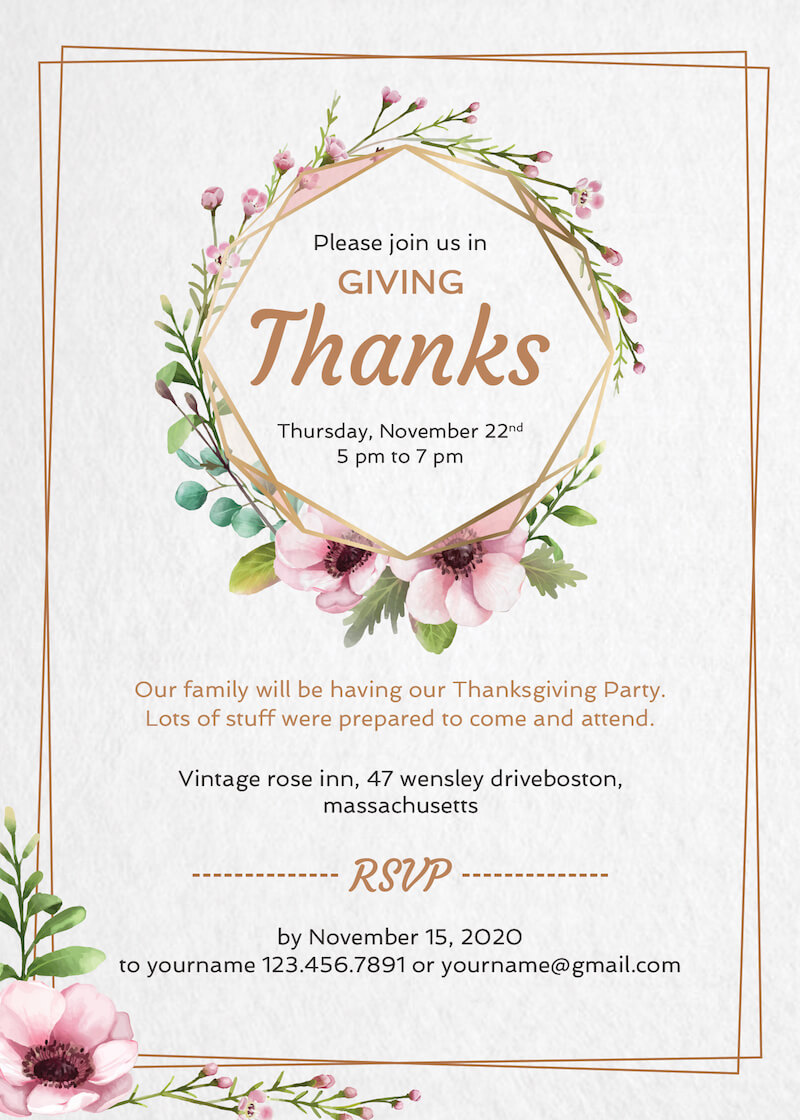 Photoshop Thanksgiving Template
A beautiful Thanksgiving templated created on Photoshop. You can quickly edit teh template and add your own text to make it perfectly fit your need.
The template is attractive and created with a bright red color that can instantly capture attention.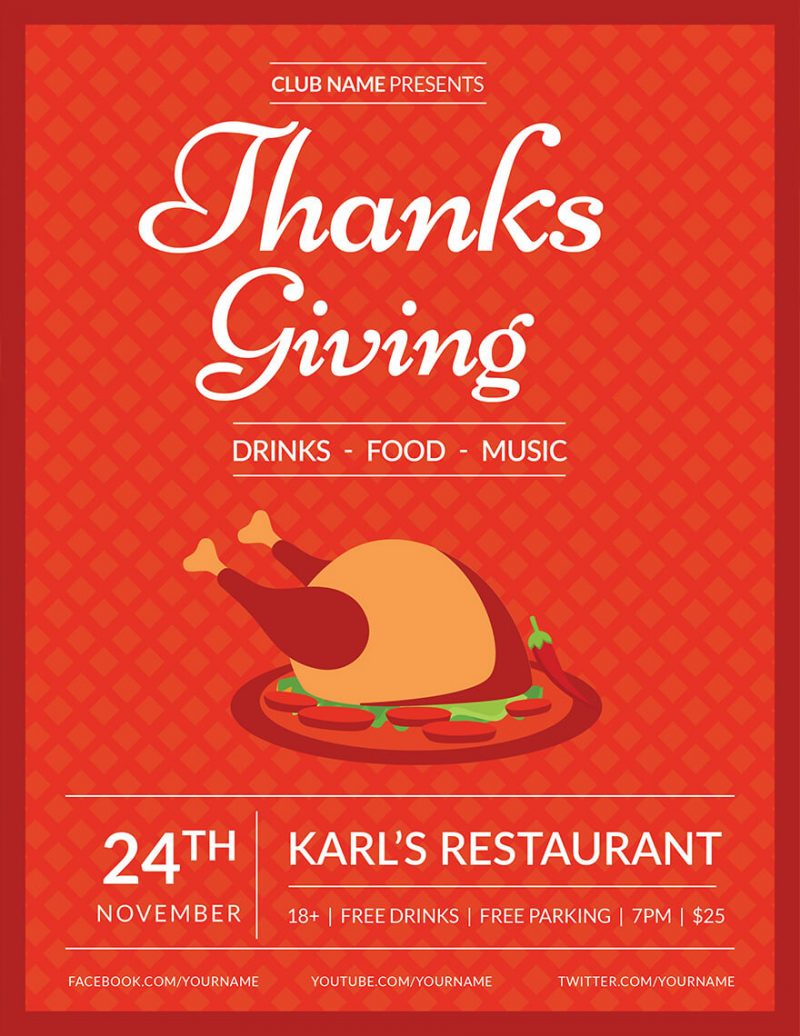 Editable Thanksgiving Flayer
A simple and elegant flayer that is quickly editable to make the required changes to update your schedule. You can also change teh color combination of the template and add your own color.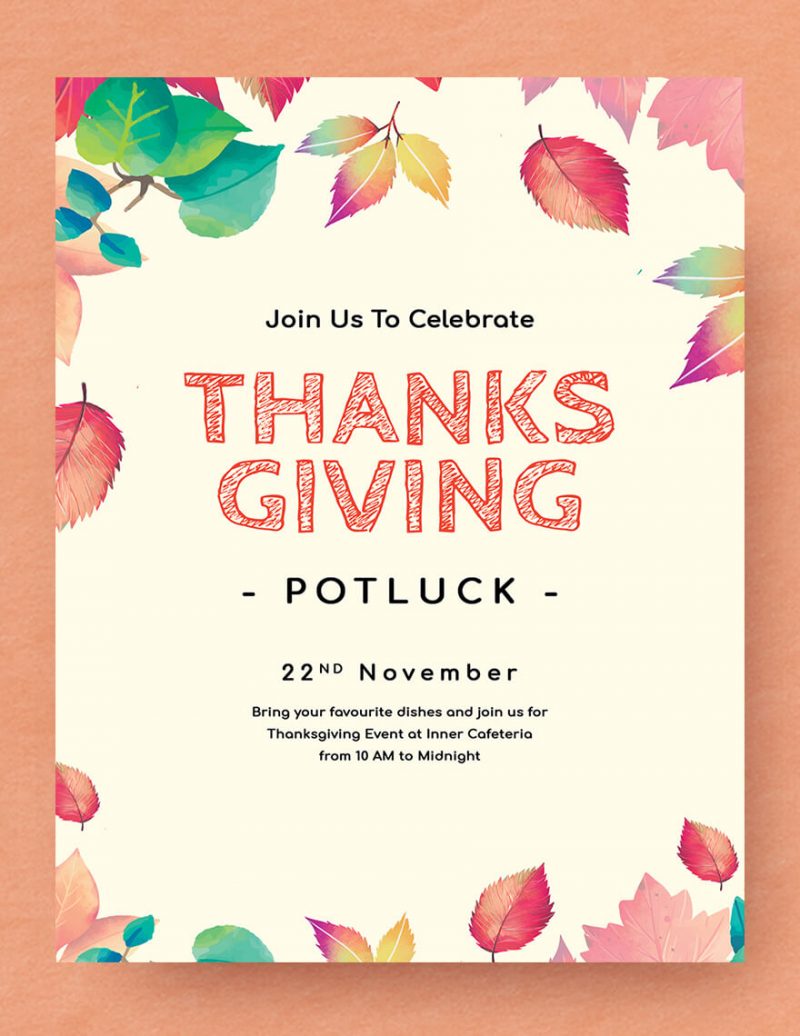 Thanksgiving Template Canva
Canva is one of the most popular and widely used image editing tools. You can create a number of different designs using Canva starting from your website featured images to Twitter header image.
Here is a beautiful and ready to edit template created for the Thanksgiving invitation. You can easily edit the template with the Canva editor.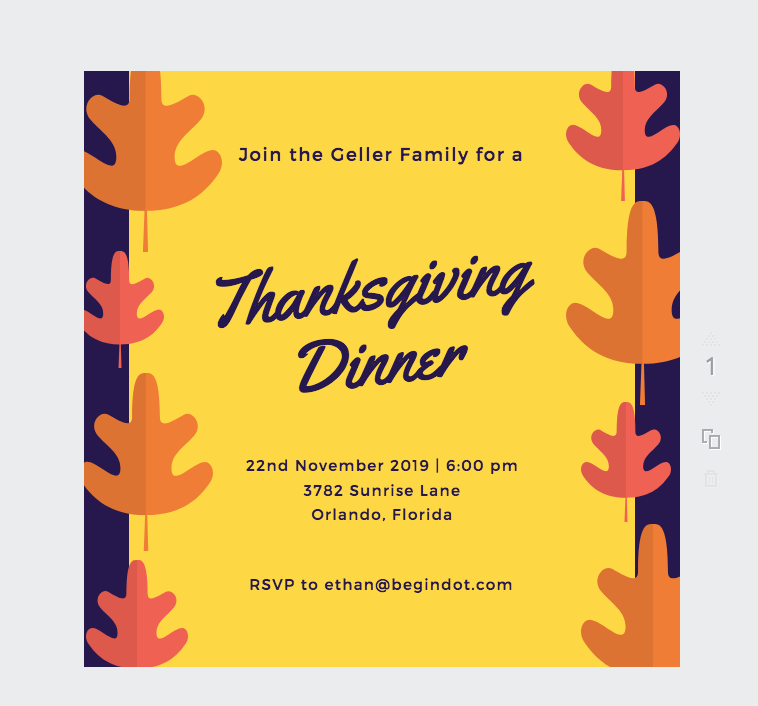 Thanksgiving Feast Invitation Template
Here is another attractive Thanksgiving feast invitation template that you can easily edit to add your text as well as your own color combination.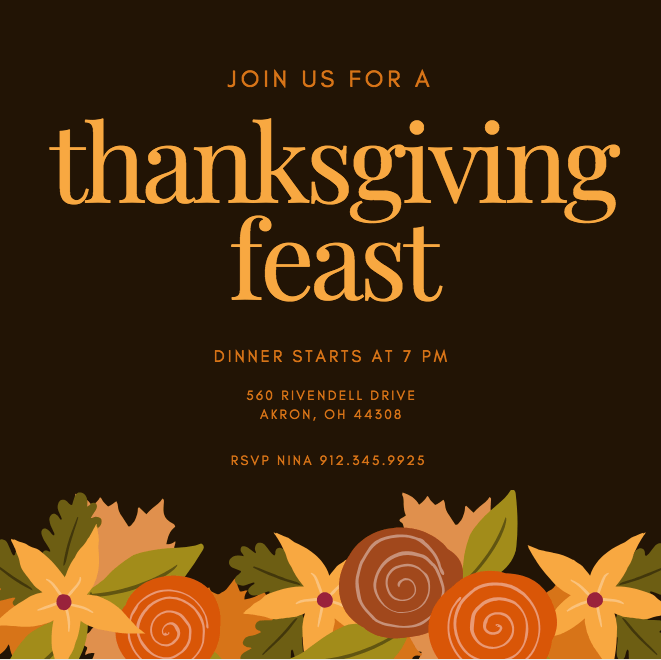 Over 900 Thanksgiving Template (Editable)
PosterMyWall is an online tool to create great looking posters for any occasion. They have a huge ready to use Thankgiving template collection that is ready to download and use.
The best part is that you can quickly choose the design you like and edit it as per your requirement to make it perfectly fit into your need.
Though they offer paid packages to create and download any poster from the site, they have a basic free download option as well.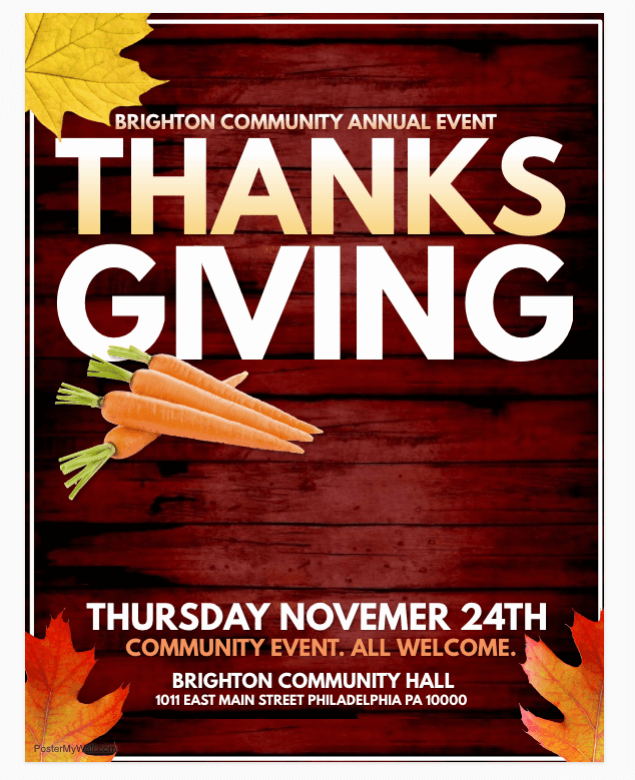 Thanksgiving Day Wish Template
A free to download Thanksgiving day wish template created by Freepik. You can edit the template to make your required changes or add anything extra that you need.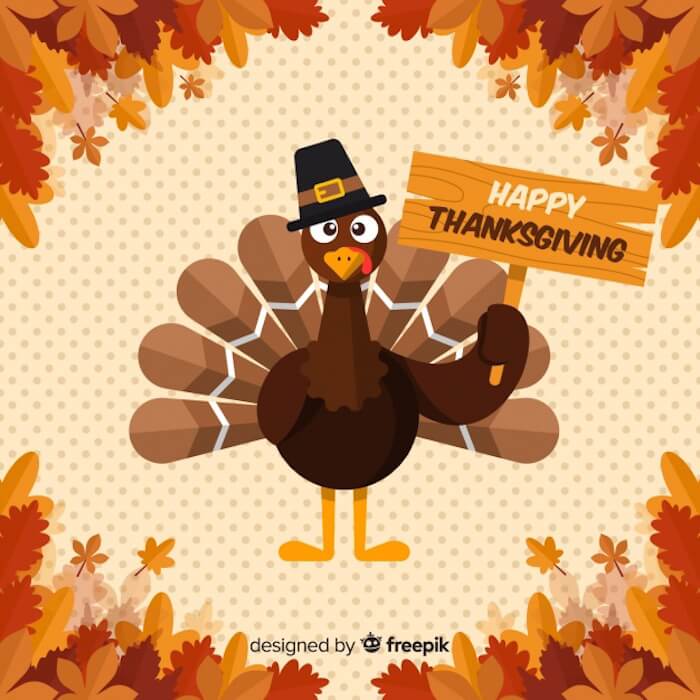 Thanksgiving Flyer
A fully layered Photoshop Thanksgiving flayer that you can use for the occasion. It looks very attractive and it is perfect for the celebration to start with a happy note.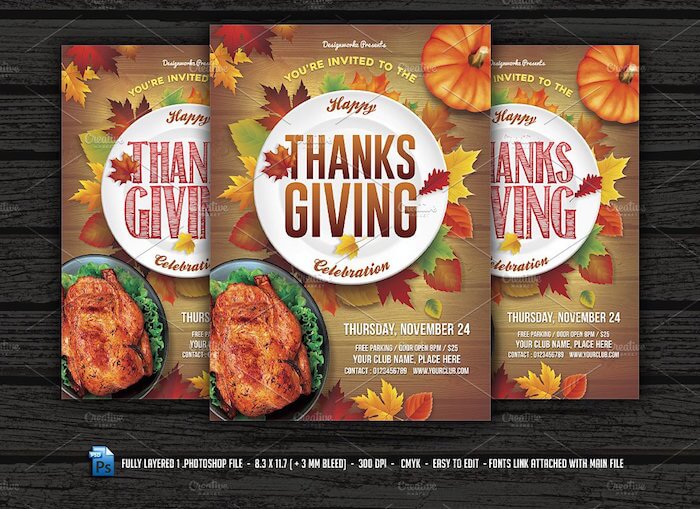 175 Mega Thanksgiving Bundle
As the name suggests, this is a mega bundle of elements related to Thanksgiving, you can use these elements as an invitation card, greeting card and any other way you like.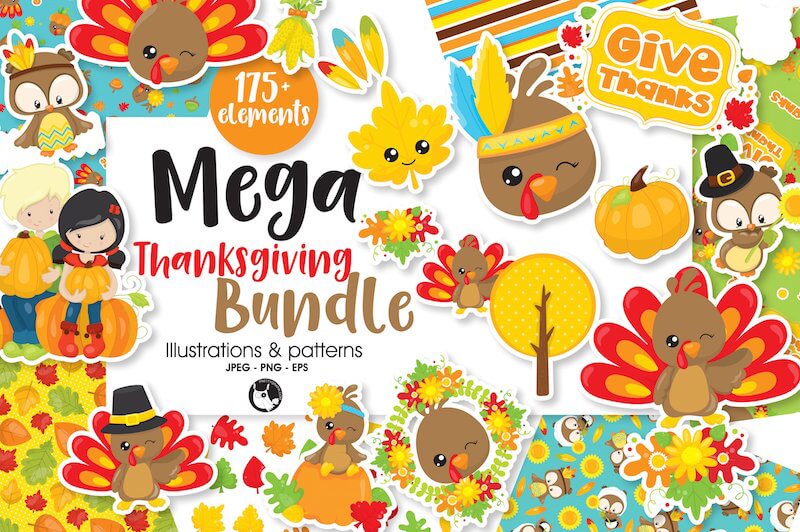 More Printable Thanksgiving Invitation Templates