Entrepreneurs are always on the lookout for new business opportunities to grow and increase revenue.
When you are starting your venture, it is important to know what to look for and where to go. Starting an Internet business offers many advantages with all the information available at the fingertips.
You just need to be ready to work on your plans and work consistently on your business and your personal skills to improve it.
One of the key advantages of working online is that you can work from anywhere in the world while enjoying your life.
Starting an online business on the Internet is not hard but getting success and making regular revenue is not as simple as it looks. It takes considerable effort, not to mention that it is very easy to make rookie mistakes.
In this article, we will look at a few best practices to help you grow your Internet business.
Find Your Target Audience
A business cannot exist without customers. Individuals purchase goods and services from those capable of meeting their needs. Companies, on the other hand, are created so as to fulfill the needs of the customers.
Not only do you need to know where your audience is, but also adapt your marketing strategy according to your audience. As your Internet-based business continues to evolve, there could be a shift in the initial target market and you have to change your strategy accordingly.
And this is true in terms of business exemption as well. You have to keep testing and changing your business strategy as you grow and expand your business.
You have to try and keep evolving to make your business appealing to the new demographics. Your landing pages, blog posts, and articles should connect with the target audience that you have in mind.
In other words, they should elicit a response. Keep track of communication with various leads and prospects.
Keeping people interested should not be a big challenge these days as social media makes it easy for the business to reach target audience easily and if you have a budget for social media marketing, it is even easier. Share relevant info and do not apply too much pressure.
Cooperate Instead of Competing
Try to work with the brands that offer the same products and services as you. By joining your efforts, you can get new clients and expand your clientele.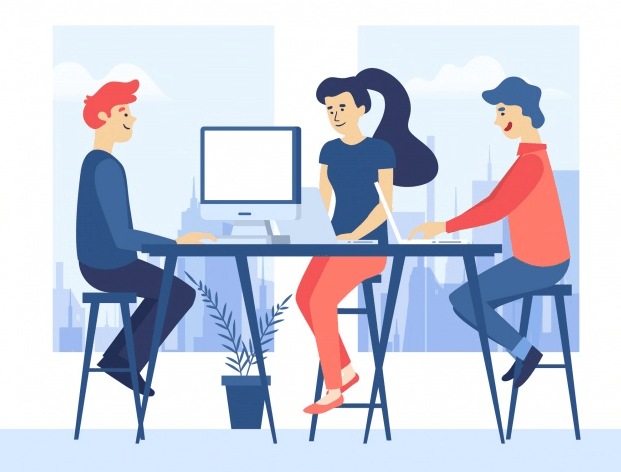 Cooperating with the competition is not something to be avoided because it will drive and push you to improve. What do you do if the only thing you have to work with is a phone number? Thanks to the World Wide Web, there are simple ways to find information.
Locating a company or a business can be accomplished with a reverse phone lookup. After entering the phone number into the search box, you will get hold of details like address, map location, and carrier information.
If you want to find out to whom a cell number belongs to, use the best services. Millions of phone records are scanned to uncover who the telephone number belongs to. Understand what kind of organization you are dealing with and introduce yourself.
Break the ice by talking to someone in the company. Reach out to the CEO. You can either call or send an email. It is possible to include more details in an email, so you might want to choose this line of communication.
Explain to your competitor how both of you can position yourselves as leaders and work together to expand your business. Leading organizations are joining forces to enhance consumer experience and implement new standards.
This translates into revenue in the real world. If the model is right, online business collaboration produces fruitful results. Collaboration is a powerful tool regardless of the industry. Actively seek to collaborate with other online businesses.
Become Mobile-Friendly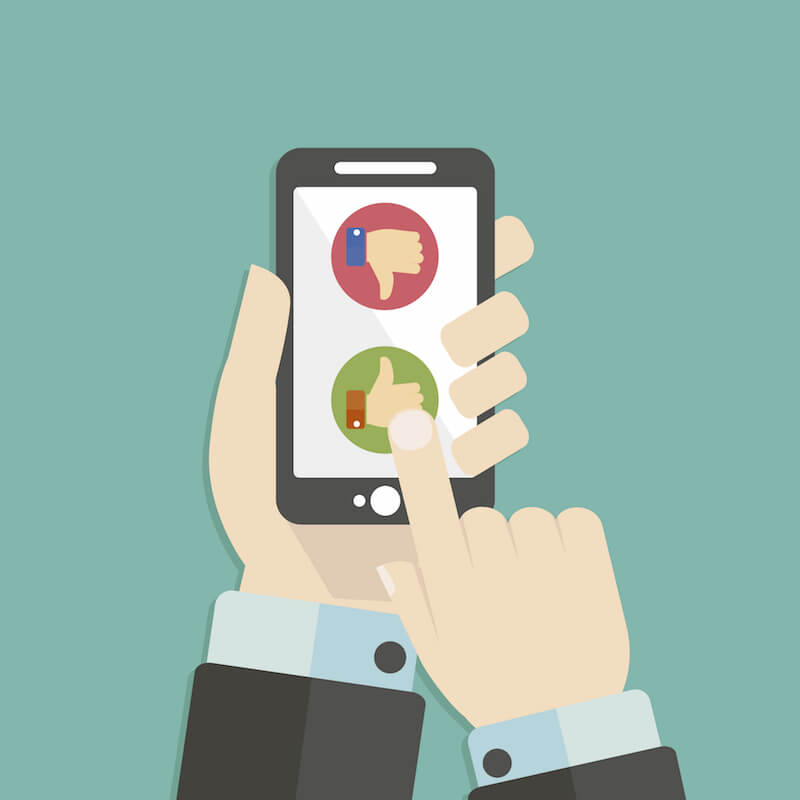 Mobile technology is an integral part of our everyday life. The small devices offer reliable befits, such as high efficiency and productivity, increased ability to communicate, and access to modern applications.
Messages and emails, for instance, save time and cost less. As far as Internet access is concerned, people rely almost exclusively on their smartphones.
This trend represents a huge opportunity for Web-based businesses. Prospective customers are just one click away. You do not have to wait for people to notice you.
If your website cannot offer a good mobile experience, it will lose traffic as well as prospective customers.
According to Statista over 50% of all the traffic in the year 2018 were generated through mobile devices.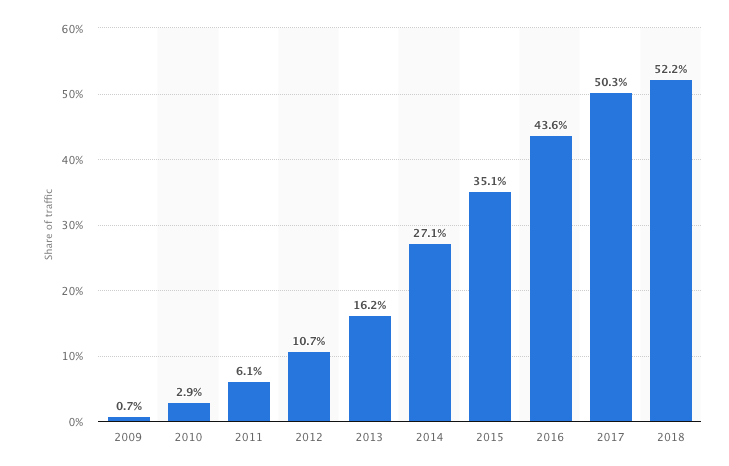 Make your online platform responsive and make sure that the site can display the information properly no matter what device it is accessed.
Visitors should be able to access any kind of information. Additionally, you will want info to be easy to find. Determine what information people are most likely to search for when visiting your website and place it on the mobile homepage.
Do Not Forget About Logistics
Customers no longer have to travel all the way to store locations to make purchases. The goods are delivered to their doorsteps.
When individuals place an online order, they receive the desired product almost immediately. E-commerce has a significant impact on physical distribution systems.
These days, it is necessary to have warehouses located in less urban and metropolitan areas and ship numerous packages. Business growth will be accommodated by managing large and complex transactions. Logistics is an important piece of the puzzle.
Determine your transport strategy. Have a set of guiding principles. This will help you coordinate goals, plans, and policies.
Once you have decided on something, implement the strategy throughout the distribution network in the most effective way.
Customers should be able to take control of the delivery process. It is not about delivering an order anymore. It is about delivering an experience.
Logistics is becoming more complex. Try to keep up with the change and deliver things faster. This is the only way you will gain a competitive advantage in the marketplace.
Proper planning, implementation, and execution is the way to go.