Today, any business needs to have an online presence to thrive. Sure, you might have a lot of support from the local community, loyal customers, and even some degree of brand recognition.
Still, you won't be really moving forward without a functioning website and a strong position on the Internet.
If your business doesn't have a website yet, don't worry! Think about it as an advantage because you can do everything perfectly from scratch. There is no need to change something that you already have.
This way, you have a unique opportunity to include your marketing strategy and search engine optimization basics into your website design!
And if you already have a working site, you can always adjust it so it will attract more clients. Hiring a company that offers website development and SEO services is always a good idea because you will be in the good hands of expert specialists.
They have all the experience and knowledge that is needed to optimize your existing business strategy.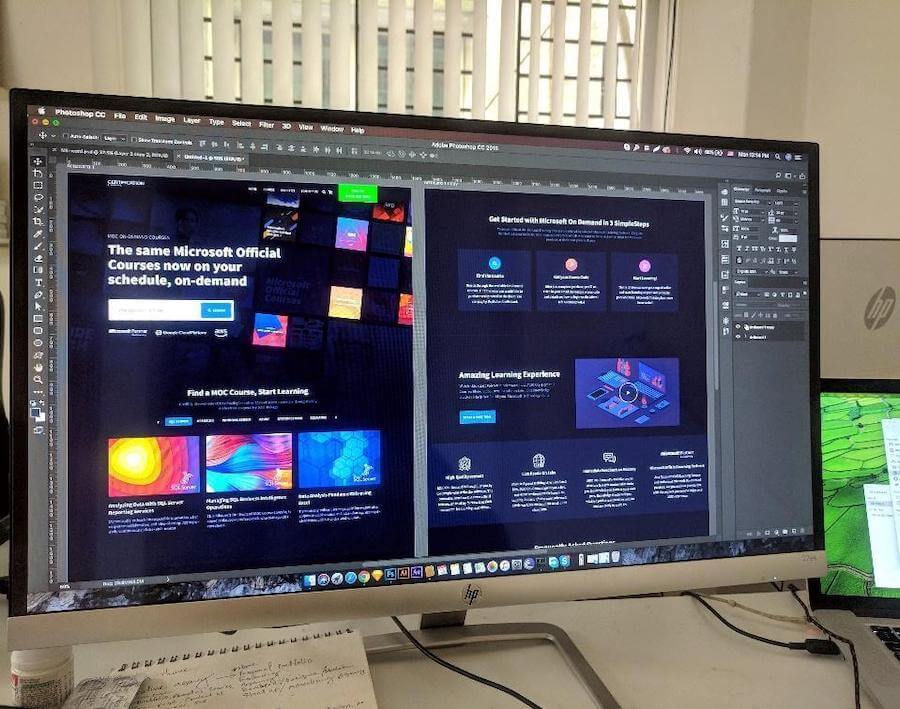 So, are you ready to learn more about your search engine optimization and how it's connected to the appearance of your web page? Here is everything you need to know about SEO and website design!
Why Do SEO and Web Design Work So Well Together?
Many people think that these two aspects of building up an Internet presence are not connected at all. Search engine optimization is all about words and the position of a webpage in a Google search.
Web design, on the other hand, is all about appearance, images, and overall impression to the clients.
In reality, these two processes are closely connected to one another. It takes a team of professionals to combine them and create a single cohesive strategy that will be focused on SEO web design.
Technically, it's true that marketers and designers perform very different tasks. Still, together, they create a wonderful experience for their clients and employers.
So, here are two reasons why search engine strategies and design work so well together.
Fundamentals of an Optimized Website Design Process
Now that you can see why you need to use competitive SEO strategies, let's take a closer look at the basics of this complex process.
There are some things that clients expect when they go to any page on the Internet. If you want to be able to compete with other companies, you need to step up your game!
Mobile-Friendly Optimization
Research shows that most customers, especially the younger generation, browse the Internet on their phones. It's very important for a company to have decent mobile functionality for its apps and software.
This will help attract more loyal paying customers who are not discouraged from buying something just because they can't scroll on their phones.
Speed of Page Loads
Same as being able to shop on a mobile version, having fast-loading pages is a given for clients today. They won't wait if it takes forever to see a product.
So, you need to constantly check your page speeds and optimize them if needed. Mobile-friendly tests by Google are a great place to start! Here, you can check reports for desktop and mobile site versions.
Usability of Any Web Page
This is something that relates more to the web design part of the process. There are some elements that your team needs to consider here.
Visual elements. Make important sections of the page bigger.
General layout. The scrolling and buying processes shouldn't be confusing to users.
Form practicality. You don't want users to fill out endless fields and lose interest. Ask them to provide only the necessary info.
Navigation and search. This is another key feature for a potential client. Your website needs to be understandable to every client.
Relevant Content
This is where SEO comes into play. It's always a part of a long-term marketing strategy to put out quality content for the users.
Also, your team needs to update old pages as well, optimizing the links and creating a network across all of the websites. The goal of this process is to increase brand awareness, be better than your competitors, and convert visitors into clients.
File Names and Sizes
This is technically a part of web design, but it has a huge impact on SEO. For example, if you name your images "12345," they won't get picked up by search engines.
But if it's named "best beer in Ohio," it will definitely get some attention from the search engines. The size of the files matters as well because it impacts the loading speed of the pages.
URL and Tags
Just like with images, a descriptive link can play a huge part in your website's ranking. Search engines are very sensitive to all information that you put out there.
So, make sure that there are no random letters and numbers in your links. All separate words need to be divided by a hyphen because this symbol is recognized by search engines as well.
Overall Site Architecture
This is not an easy task to achieve, but your website needs to be accessible, easy to understand, and unique at the same time.
This is exactly why business owners use professional SEO services for such complicated tasks. Professionals in this field will craft everything in such a way that your software will be visually appealing and still in the top search results.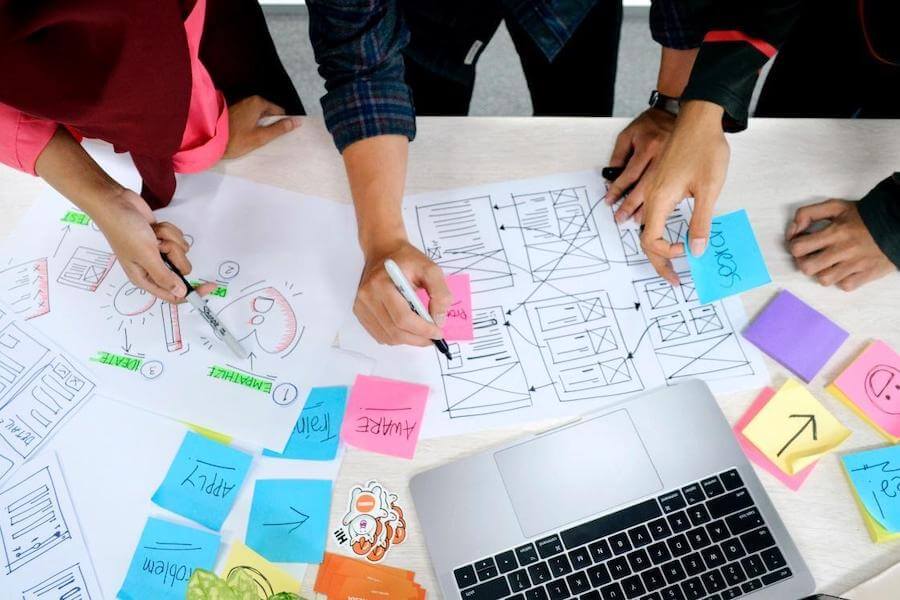 What Are the Benefits of Hiring an Expert Marketing and Web Design Team?
As you can see, there are a lot of aspects to consider if you want your website to succeed. Visitors don't always convert to paying customers, and site usability doesn't always mean that it will be popular among the users.
So, here are a couple of advantages to hiring professionals if you want to know how to beat competitors.
To Sum Up
Now you know the basics of website optimization and design. Your modern business needs to keep up with the trends if you want to make a profit. So, don't hesitate to hire the best team available for maximum results!