Salient Theme is a multipurpose theme that fits the bill for almost everyone who is trying to build a WordPress theme.
Finding the best theme for your WordPress site can be a time-consuming task. To make it more complicated, you need to choose from hundreds of available themes in the marketplace.
This is where your search ends. Salient Theme is one of the feature-rich themes. It is not only responsive but also SEO-friendly.
The multipurpose aspect of the theme can easily be gauged by its usage. It can be used to create agency websites, corporate homepages, portfolios, and much more.
Customizability is also top-notch, and you can customize almost every aspect of the theme including logos, images, colors, footers, headers, elements, and so on.
To understand the theme better, let's go through the best features that the theme has to offer.
Installation and Setting Up
Installing the Salient theme is super-easy. All you need to do is download the zip file to your computer. Once done, you need to Appearance >> Themes, and then upload the zip file. Once done, click on "Install."
As Salient is a feature-rich theme, you need to install the suggested plugins. It will ask you to install Salient Visual Composer (more on it below).
Intuitive interface
The Salient theme is a regularly updated modern WordPress theme with an intuitive interface to make things easier for the users.
It offers you a custom version of the WPBakery page builder to make sure that customizing the theme is easier even for a complete newbie user.
Salient Theme Review: Ready Demo Templates
The first thing that we are going to discuss is the templates that come with the theme. Templates are installable demos that make customizability easy. With over 350+ templates, you will never be out of ideas.
The templates belong to 13 different categories such as Blog, One-Page, Business, Portfolio, etc. The templates are part of the Salient Studio that you get direct access to after purchasing the theme.
All the templates in the Salient Studio are accessible through a one-click install, and just take a couple of minutes to get installed. This means that you will never run out of templates for your site or your client!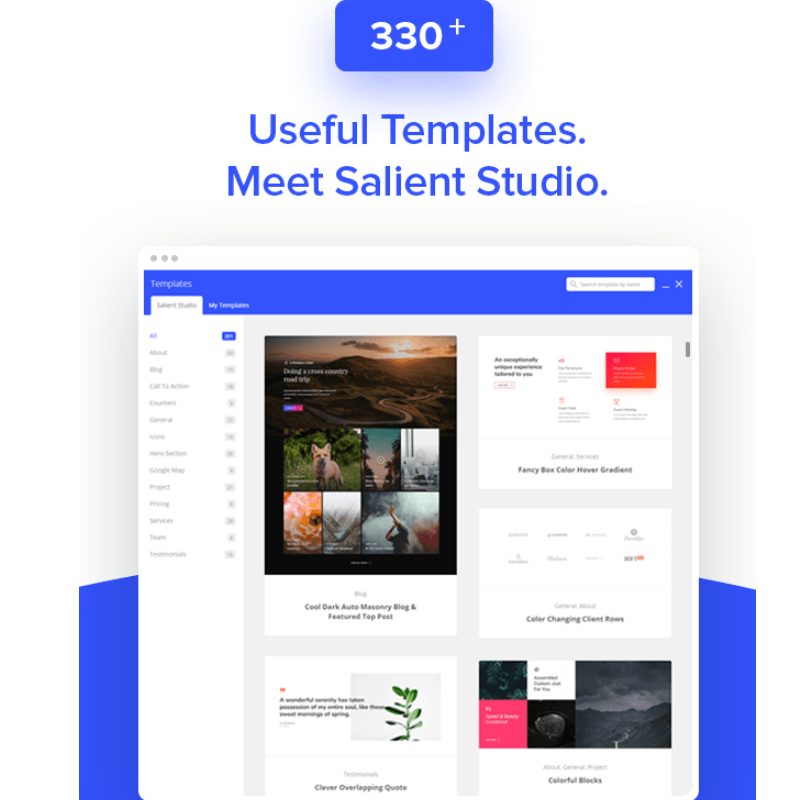 Front-End Editing
The theme comes with easy to use front-end website builder makes it super simple for the users to create a completely custom design without any coding.
You can simply drag any element to the page and start ending it in the front-end of the page. You will get access to more than 1000 configuration options and tons of design elements that you can use to create your pages.
The Salient theme comes with a custom version of WPBakery website builder which is a popular website builder for WordPress sites.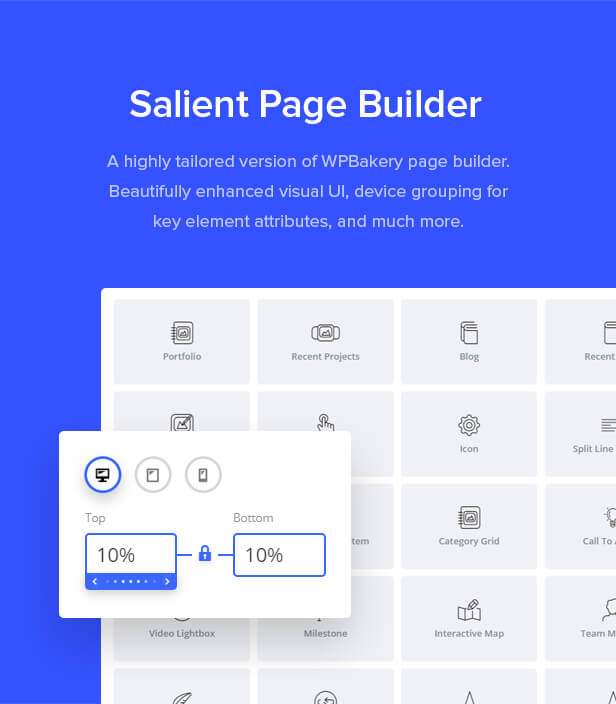 Design Elements & Modern Trend
Salient is a constantly evolving WordPress theme and if you look at some of the demo design templates you will understand that the theme is loaded with all the latest design trends.
Let's have a look at some of the demo design options offered by the theme from the huge collection they offer.
Corporate Design
A beautiful corporate or business design with amazing modern design elements. This template is perfect for any kind of business site that wants to showcase important details of your business in style.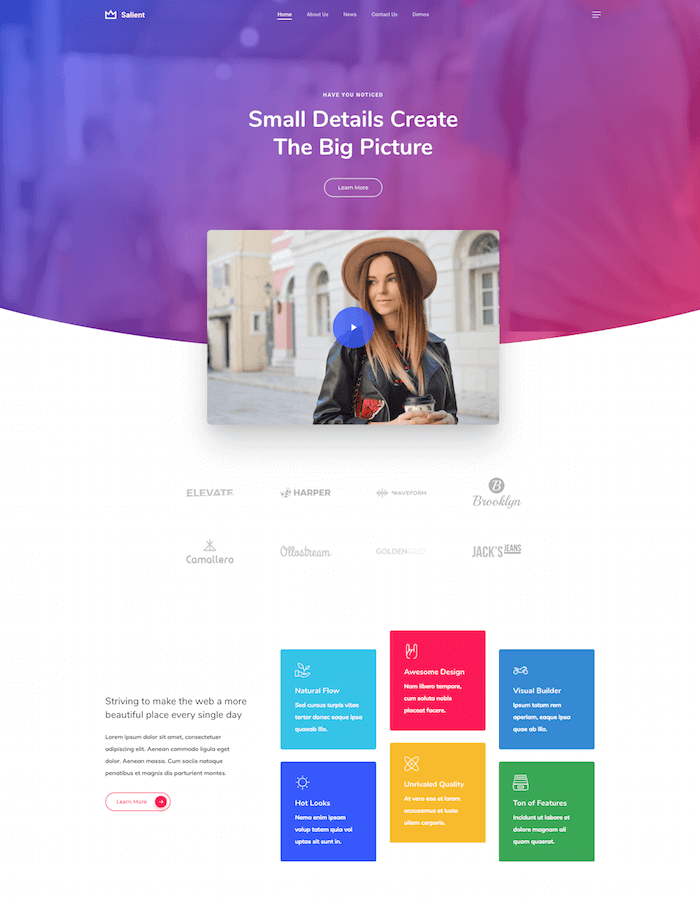 Salient BloggingTheme
If you wish to use the Salient Theme to create your blog, you have some great-looking blogging designs with multiple layout options.
Portfolio Design
Create a beautiful portfolio design with the amazing readily available portfolio templates.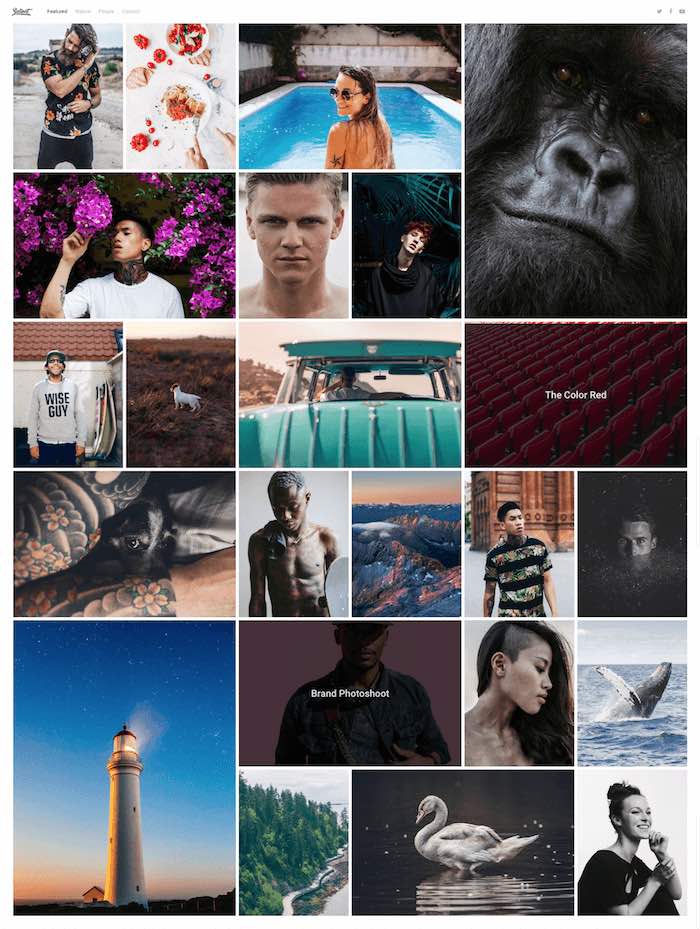 Salient Creative Theme
Create trendy and feature-rich creative designs with the Salient creative demo design templates.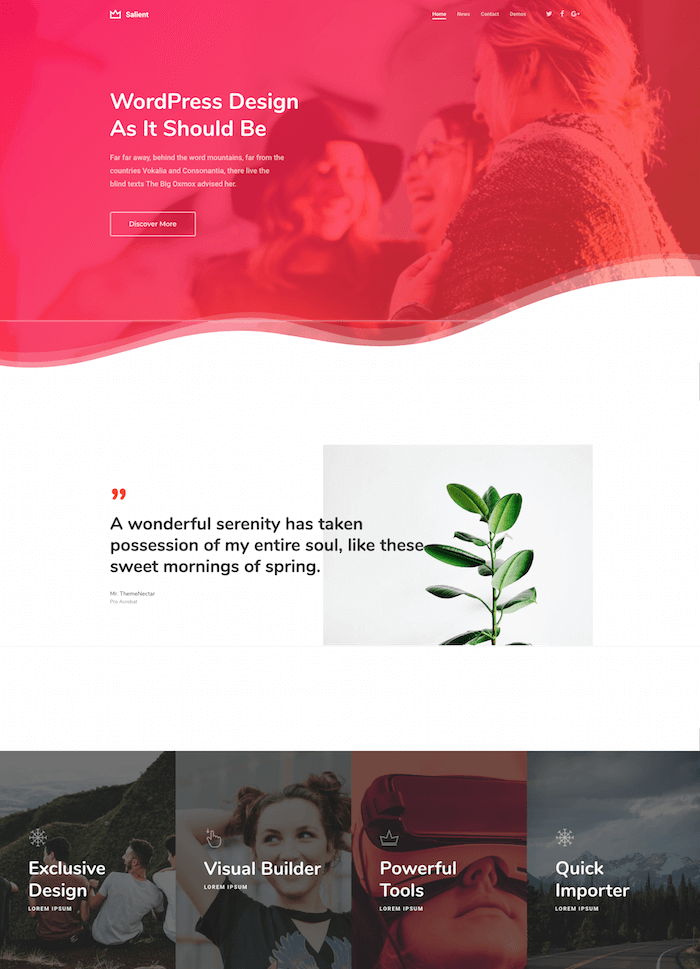 Theme Options Panel
If you are into WordPress themes, you already know the importance of the theme options panel. Salient offers an excellent theme options panel to get started with. With just a few clicks you can customize your theme and set it up for public release.
The theme options panel has different sections for configuring the different elements of the website. For example, the "General Settings" section lets you change the general settings such as Favicon, color, back-to-top button, and so on. Other sections include Header, Footer, Home, Portfolio, etc.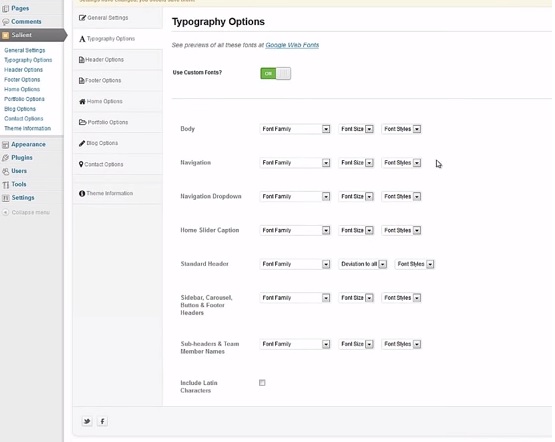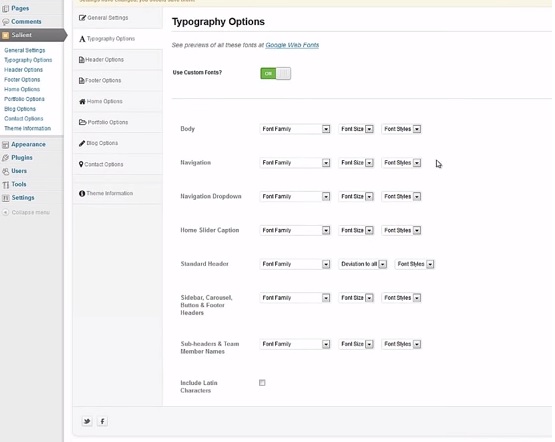 Configurability via Shortcodes
So, what makes the Silent WordPress theme so unique and different from others? It is the customizability and configurability the theme offers. With over 525+ shortcodes(elements), you get to customize a beautiful website.
With so much customizability and options, Salient is more than just a theme. The customizability also comes in the form of more than 3,500 + icon collections, advanced typography, and the ability to add unlimited colors.
High-Speed Performance
Google loves websites that perform faster. The development team of Salient knew it from the early stage, and hence optimized the theme for the best possible performance.
When you first load the theme, you will get a score of 97% on PageSpeed and 89% on YSlow. That's a very good score for a theme regardless of whether it is a fresh install or not.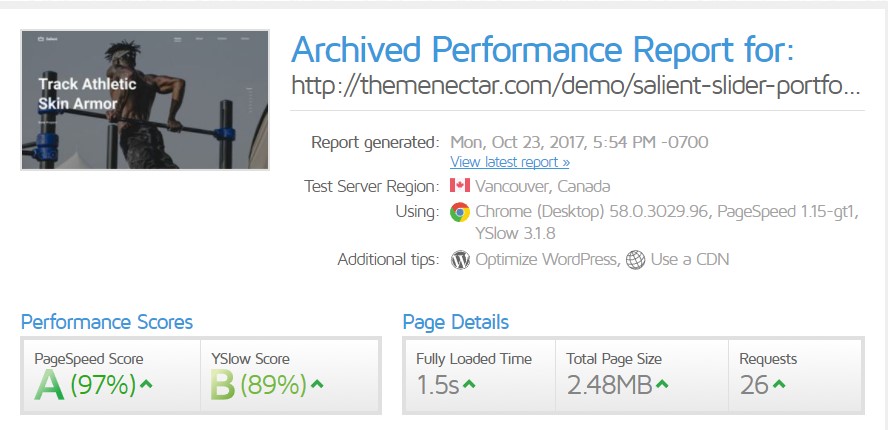 Always keep in mind that the scores might differ for you after installing plugins or modifying the theme.
Salient Visual Composer – Drag and Drop Builder
The Salient theme comes with a visual composer, a drag-and-drop builder. The visual composer used in Salient is highly modified to help users create a unique design with better efficiency.
Visual composer is normally present in popular themes. In this case, the developers decided to modify the visual composer to meet the needs of the theme and give more freedom to the end-user.
Also, note that Visual Composer is not a free theme. So, for the price of $59, you are also getting a top-notch modified drag and drop builder.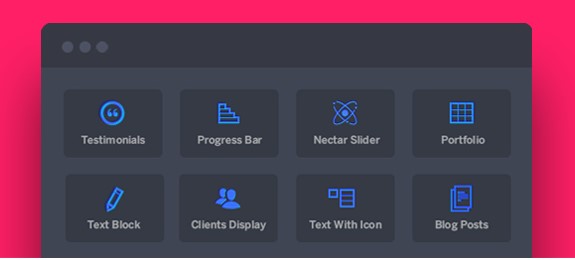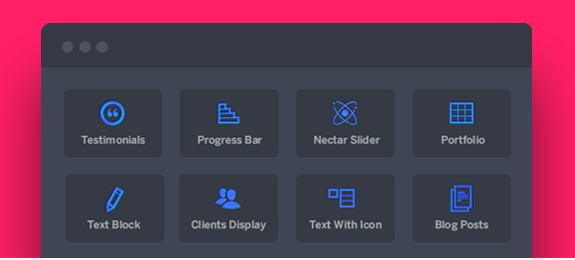 Responsive and Retina Ready
Just like site speed, two more elements are required to make the theme suitable for anyone, i.e., Responsiveness and Retina Ready.
It is already clear that half of the audience comes from mobile devices, and if your website is not responsive, you are losing a lot of sale value and customers.
With responsive design, you are on the safe side with the Salient WordPress theme. The theme is also retina ready and can be viewed from retina devices easily.
Tons of Header Layouts
The header is the top-most part of a website. No two website has the same header as it is the first thing a visitor notices when they visit the website.
The salient WordPress theme comes with a lot of header layouts for unique designs. Every time you create a new design, you will have plenty of header layouts to choose from.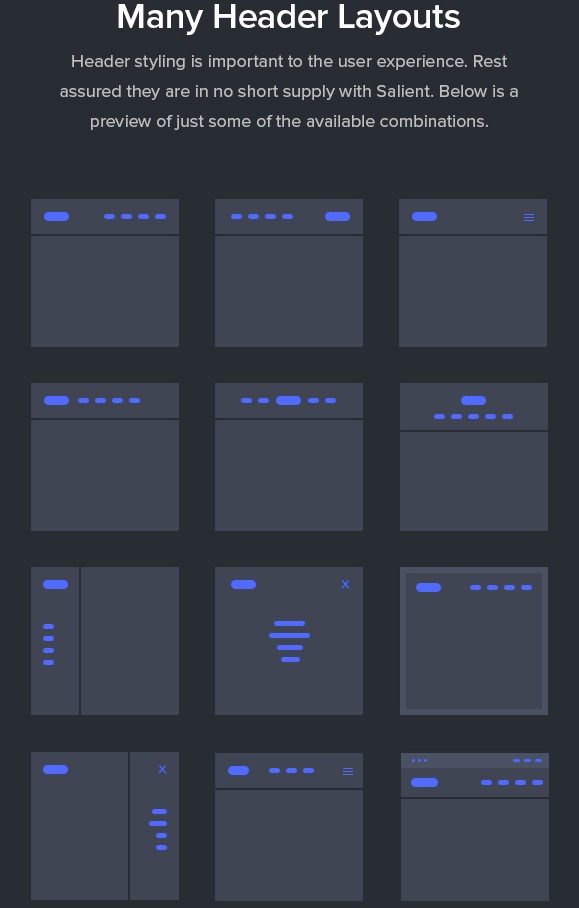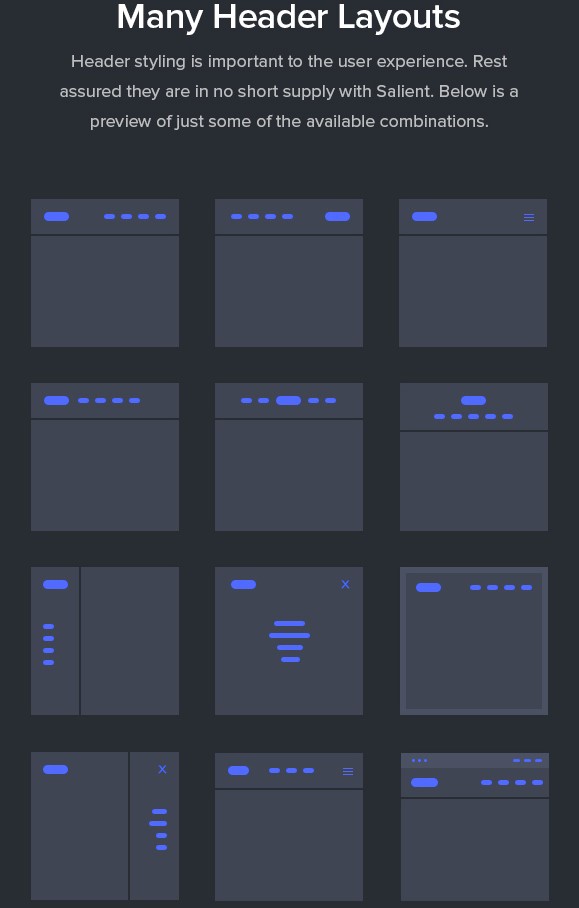 Supports WooCommerce
Not everyone wants to create a simple blog or a company website that offers insight into their business. Online stores are also common on the web, and if you are planning to sell something using the Salient theme — the theme got you covered. The salient theme supports WooCommerce out of the box.
It also works well with custom gallery options which are crucial for any online store. You can also use AJAX card and advanced layout options to customize the store and give it a better user experience.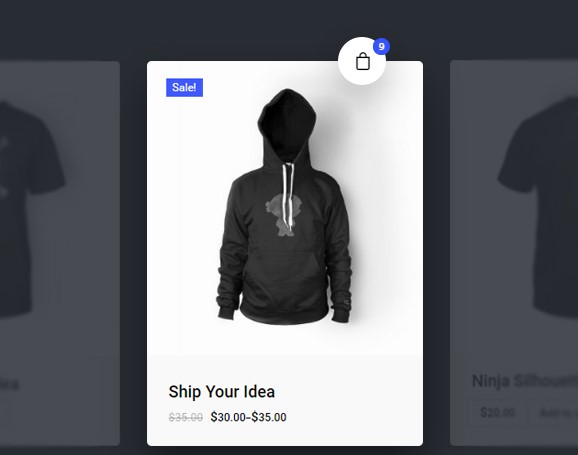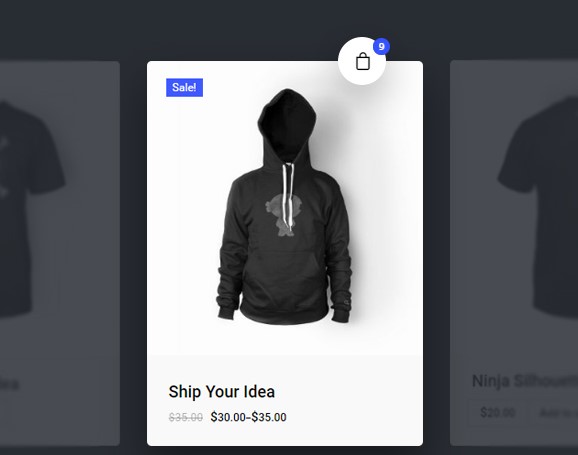 SEO Optimized Code
WordPress themes are notorious for not being SEO-friendly. Any SEO-friendly theme has a clear code, adheres to the coding standards, and has proper support for the WordPress SEO plugins.
As you might have guessed until now, Salient comes with SEO-optimized code and support for the popular Yoast SEO plugin.
Custom Social Sharing Buttons
The theme comes with custom social sharing buttons. The social sharing buttons are important for your site to reach the right audience.
Other than SEO traffic, a website can easily thrive through social comments, and that's why Salient theme comes equipped with it.
Advanced Adaptive Images
Images play an important role in making the website interactive. However, if the images are used without proper resizing, it can cause the site to slow down drastically.
Also, no one wants to see a big-sized image on a smaller screen. That's why Salient comes with advanced adaptive images which resize images for different screen sizes automatically.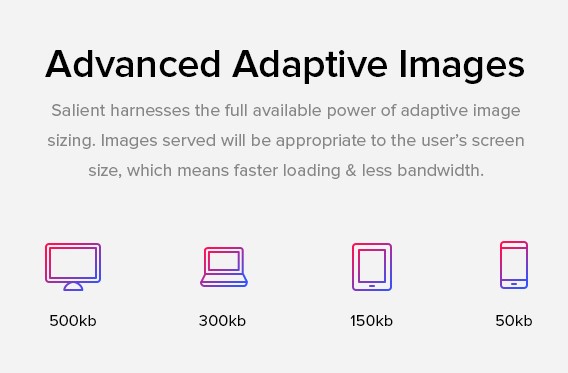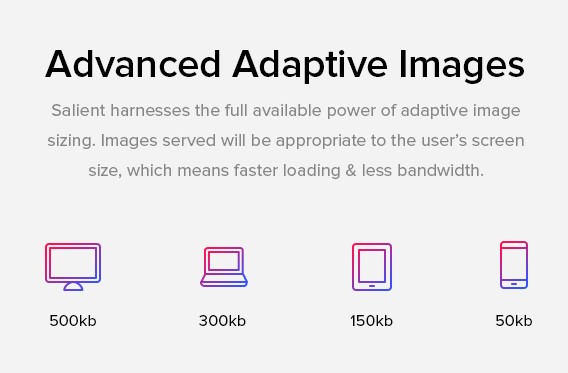 Great Documentation
The Salient theme also comes with great documentation. If you are new to WordPress or confused about how to use the theme, then you can check their documentation for all the answers.
As the theme consists of tons of feature sets and elements, it is always a good idea to keep the documentation handy all the time.
Amazing Support
A great theme always comes with amazing support. The Salient theme is no different. You can create a ticket to their support and can easily get your queries resolved.
Supporting a huge amount of support queries can be a tough task, but we are glad that they are doing it just right.
Also, it is always advised to check the documentation or at least Google your problem before approaching the support. This will only save you precious time.
Nectar and Homepage Slider
Nectar Slider is a great addition to the Salient theme. With Nectar Slides, it is easy to make full-page slide-based websites. One example you can check out for the feature is this amazing demo made by the Salient theme.
This premium slider plugin comes free of cost with the Salient plugin. You can use both image and video content on the slider and make it look like a professional website.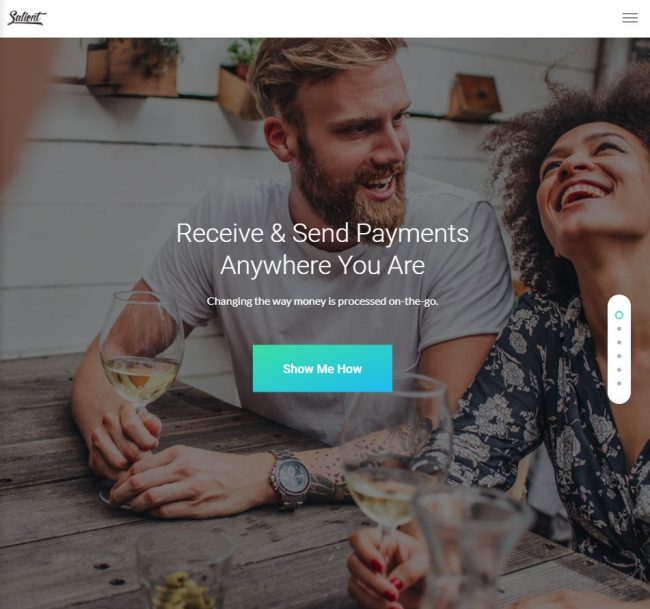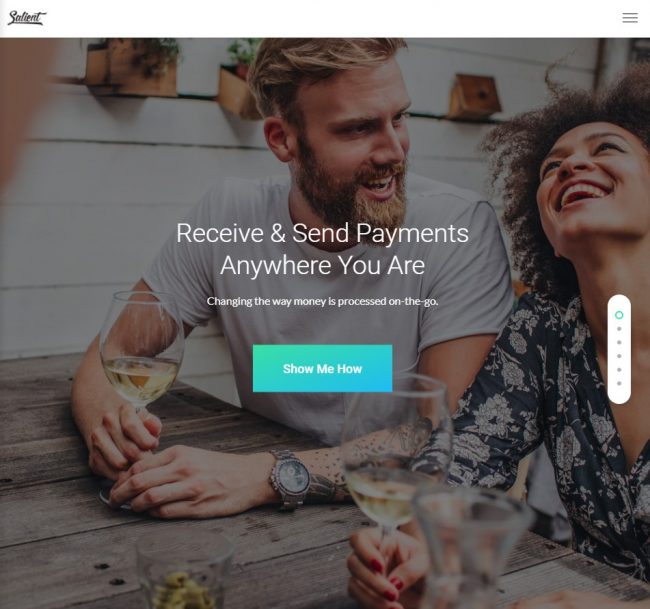 Make Portfolio The way you want
Did we mention that you can make a portfolio with the help of Salient as well? Yup, you read it right. The theme comes with basic portfolio demos, and you can get started with any one of them.
From there, all you need to do is, just customize it according to your requirements. With small tweaks and customization, you are now ready for the world, showing your skills to potential employers.
Other Features That You Should Know About
Who should choose Salient?
Salient WordPress theme is aimed at everyone who is building a website using the WordPress platform. Until now, it has sold more than 126,000 since its inception in March 2013. It has also received hundreds of updates until now.
Now, coming to the question, should you choose Salient?
The answer, of course, depends on what you are looking for. If you are looking for a one-stop WordPress theme that is multi-purpose, feature-rich, and customizable to the core, then you can choose Salient.
Also, it doesn't matter which type of WordPress website you are trying to make as the Salient theme can be used to create almost every type of site, including, blog, portfolio, online store, business website, etc.
Final Thoughts and should you buy it?
So, where do we stand now? The theme is a masterpiece when it comes to WordPress themes. It is full of features, has great customer support, and has good enough documentation.
It is also completely SEO friendly and you can make the most out of it. Not only that, you get access to 200+ templates.
It doesn't matter what you are trying to develop, the theme has all the options. On the customizability part, it offers you the modified Visual Composer that lets you use 500+ elements.
Overall, the theme is a great package for anyone who is looking to build a WordPress website. It offers great value and is one of the best themes in the market.
Do let us know what do you think about the review? Are you going to buy it? Leave your comment below and let us know.
Also, don't forget to read over the review of Divi Theme which is another very popular multipurpose WordPress theme.