Rank Math, a plugin that created the maximum noise in the WordPress community in the recent past.
Rank Math is a free SEO plugin created by MyThemeShop. You can use this plugin to optimize your website, the posts and the pages for search engines.
Yoast SEO plugin has been the undisputed king when it comes to WordPress SEO for many years. It has served a very large section of the WordPress users until options like Rank Math popped in.
We at BeginDot has been a part of the Rank Math journey since it's inception. When I was actively managing SourceWP (now a part of HubSpot) received the request to test the Beta version of the plugin.
And it was a matter of time when we move BeginDot to Rank Math from Yoast SEO that we have been using for many years.
So, why are we moving from Yoast SEO to Rank Math? Is there any issue with the Yoast SEO plugin?
We will look at how Rank Math is different from Yoast SEO in detail in this Rank math review article.
There is certainly no issue with the Yoast SEO plugin. At least we have not faced any issue with the plugin so far. It has served us exceptionally well for many years for all our blogs.
The main reason why we are moving BeginDot from Yoast to Rank Math is that there are more features and it can retire a couple of plugins that we are using along with the Yoast SEO plugin. We have already tested the plugin on our sister blog for the last two weeks and got good results.
Though on-page SEO analysis is a great option offered by both Yoast and the Rank Math plugin. Rank Math offers more comprehensive options that are very helpful for any blogger.
Personally, I'm not a fan of the on-page SEO analysis. I have not set a focused keyword and checked the SEO score of a post before publishing it for years.
But, do I recommend not doing the SEO analysis? Certainly not.
I do not do it because I have been publishing content for the last ten years and when I see a post, I get a fair idea about how well it is optimized. So, I'm good to go with my own analysis of the post.
However, it is a great feature offered by the SEO plugin that can certainly help any blogger to optimize a post nicely.
How to Migrate to Rank Math SEO Plugin
The SEO plugin that you use on your blog is not just another plugin because most of the SEO related features are managed by the SEO plugin.
So, when you think of migrating to a new SEO plugin, there are a number of questions that come to your mind.
Will there be an issue? Will my ranking go down? And so on.
However, a plugin like Rank Math has looked into all possible directions when it comes to SEO of your site.
And when you are migrating from Yoast SEO or any other SEO plugin, it makes the process very simple. With a few clicks, all the meta-data, all SEO settings will be on your new plugin.
Things you need to consider before you migrate to Rank math from Yoast or any other SEO plugin.
Migrating from Yoast SEO to Rank Math
We are using the Yoast SEO plugin on BeginDot, so we will show you the process of how you can migrate from Yoast plugin to Rank Math.
In case, you are using any other SEO plugin, like All in One SEO Pack; the process will be the same.
If you are migrating from Yoast or any other plugin; you will not need to update every single post separately because Rank Math will migrate everything for you.
So, let's get started.
Installing Rank math Plugin
The installation process for the Rank math plugin is the same as any other WordPress plugin.
Go to your WordPress dashboard, Go to Plugins >> Add New and search for Rank Math and install it.
Once you activate the plugin, it will ask you to link your site to the Rank Math site. You can follow the instructions and proceed.
Once the activation is done, you will see the setup wizard.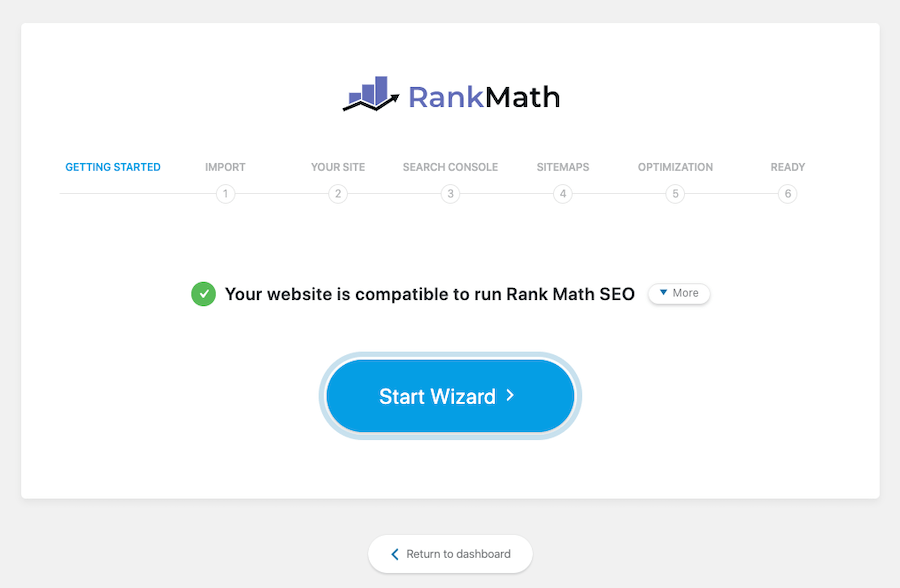 Click on the Start Wizard and proceed.
In the next screen, the plugin will ask if you want to import the data from the Yoast plugin. You have the option to skip it and proceed.
However, we will import the data from the Yoast plugin as we need all the meta-data and all other SEO settings on our site.
So, we will select both the options and proceed.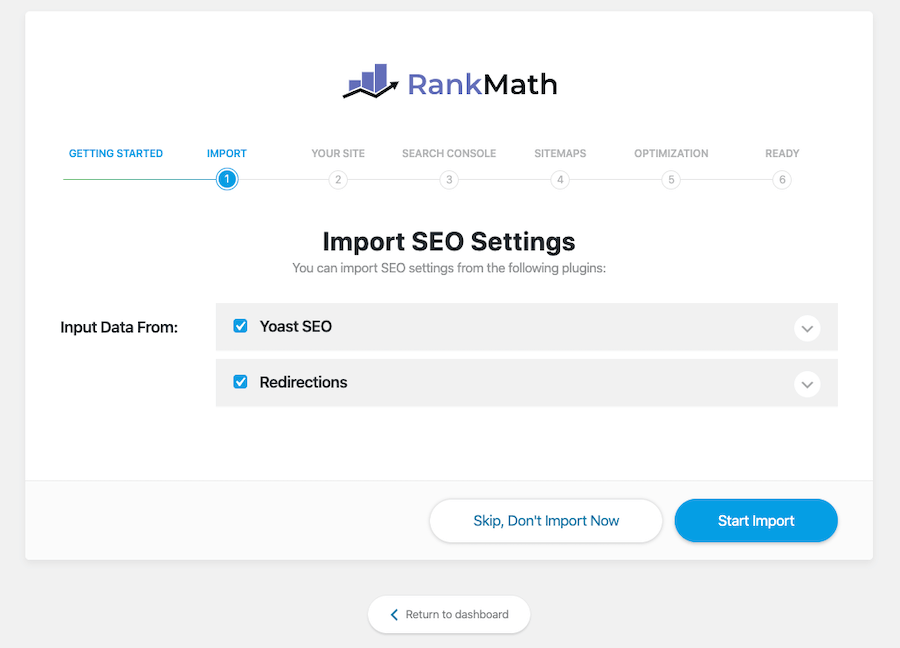 The migration process will take a couple of minutes depending on the amount of data available on your site.
Your Website Details
In the next step, you will see the details fo your site. If any of the details are missing, you can update those and proceed.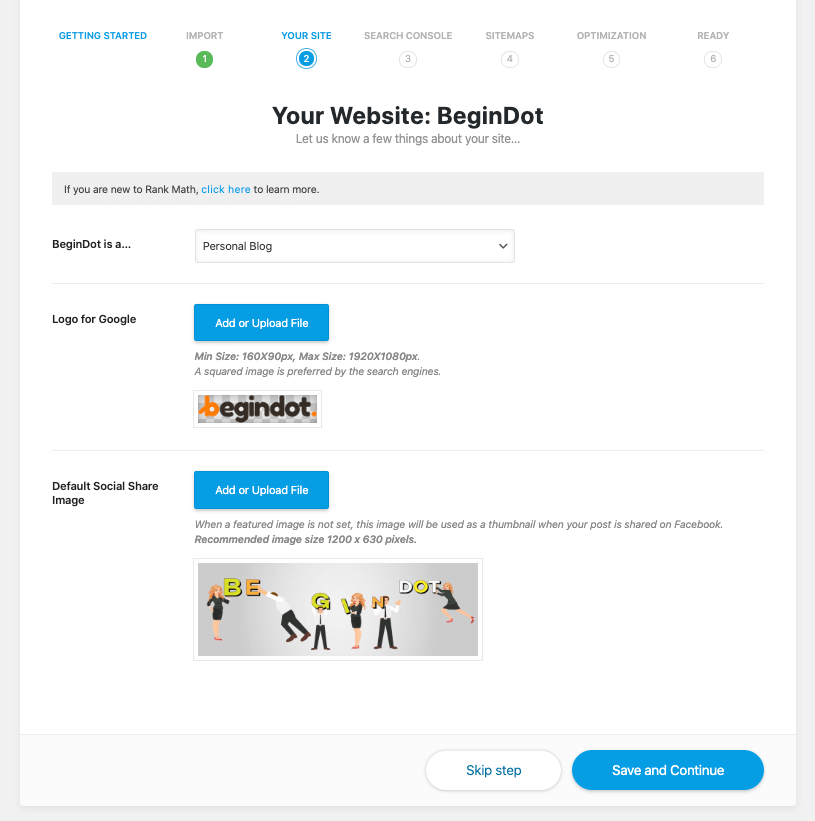 In the next step, you will have to connect your SEO setup (your site) with the Google Search Console.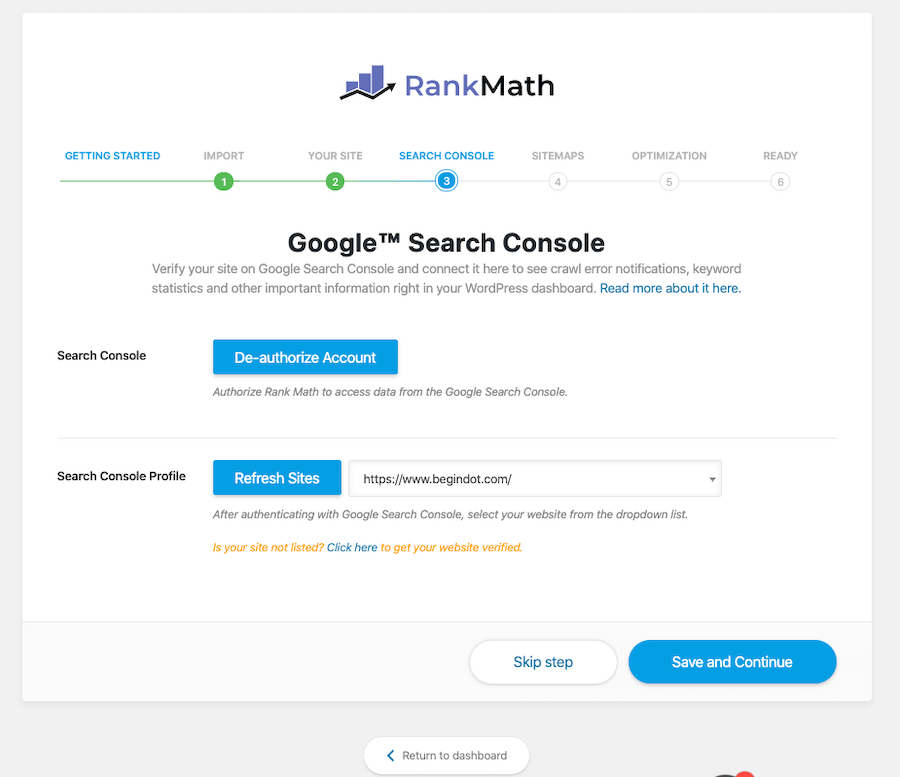 Create Sitemaps
Sitemaps are very important for any website. It helps search engines to discover and index the new content on your site.
You can select the options that you want in the sitemaps.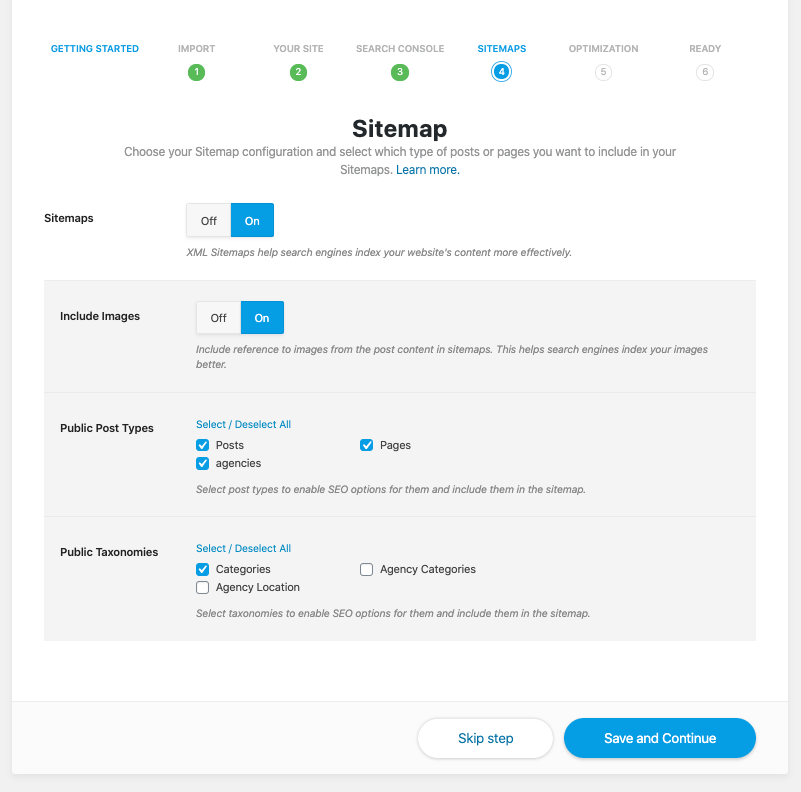 SEO Tweaks
The default settings are good to go in the SEO settings option.
You have options like opening the external link in a new window, this is how it should be. Also, there is an option to nofollow all outgoing links, that should be off because it is not a good practice to have a blanket nofollow strategy.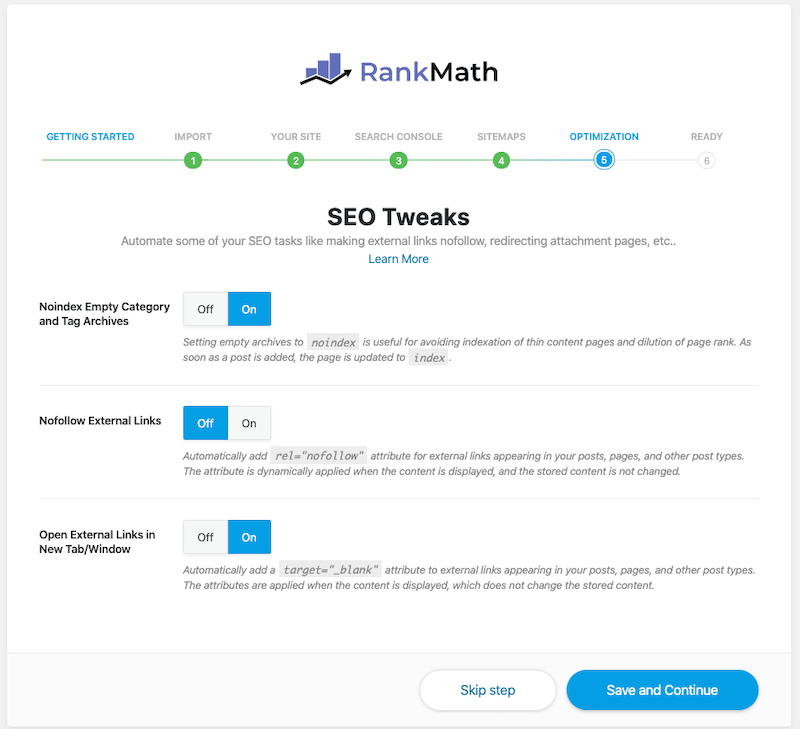 Role Manager
In the Role Manager section, you can define the SEO related access level for each of the role types, such as Administrator, Editor, Contributor, etc.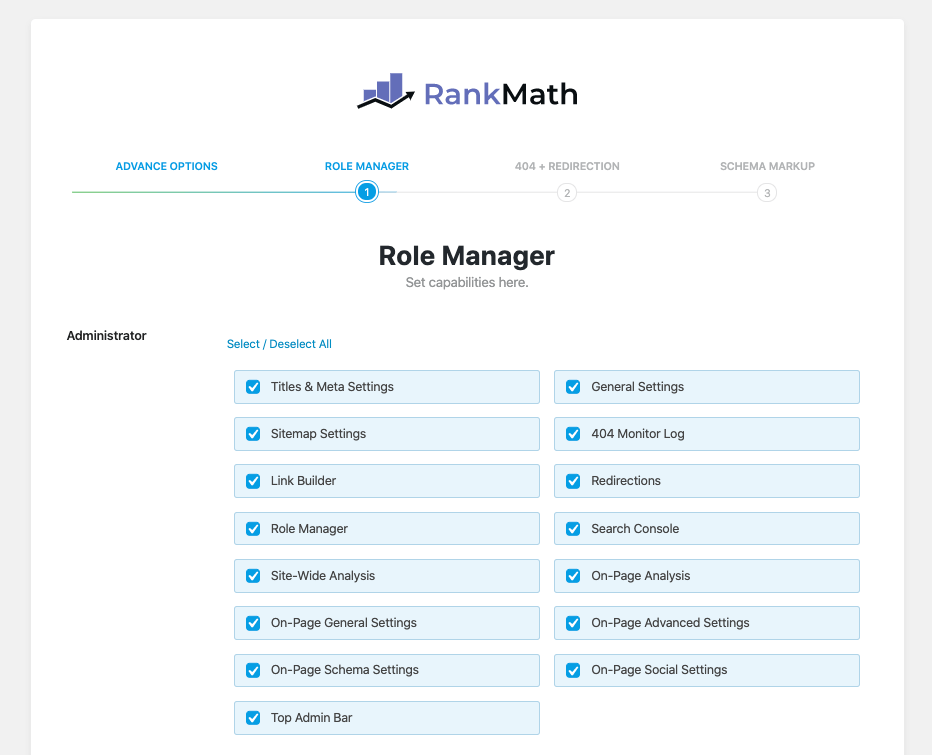 404 Pages and Redirections
By default, the 404 monitor option is off, but I have activated this option because I would like to keep a track of all the 404 non-existing pages on the blog so that we can take action accordingly.
So, now you don't need any additional plugin to track 404 error pages.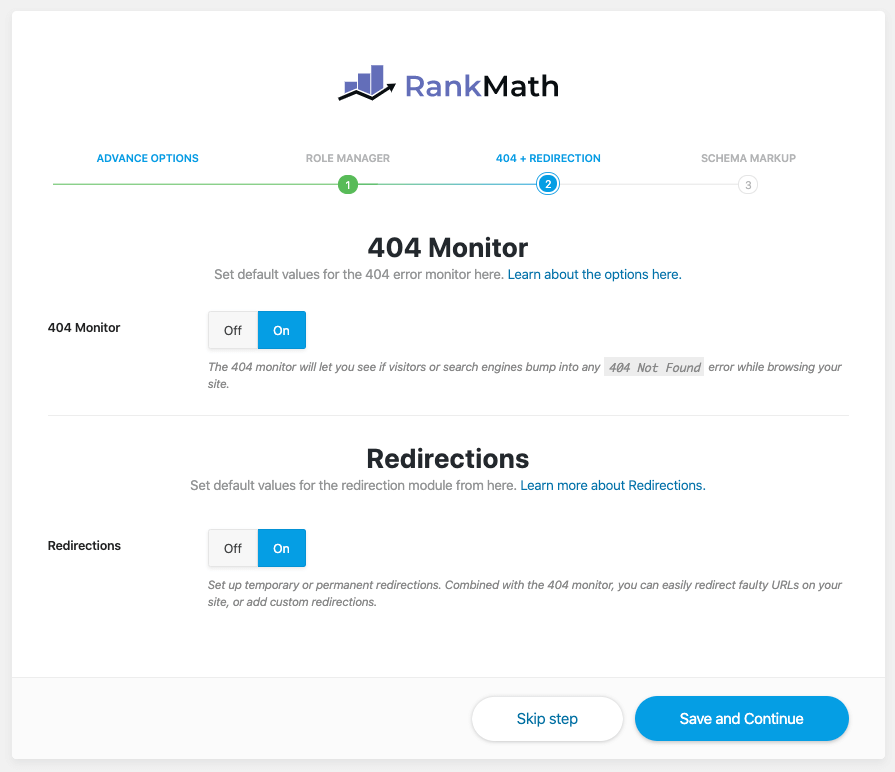 Rank Math Settings Panel
Once you are done with the initial process of following the setup wizard, your site is good to go.
However, you can go to the Rank Math settings panel that you find in the WordPress admin dashboard and check your settings further and do changes as per your need.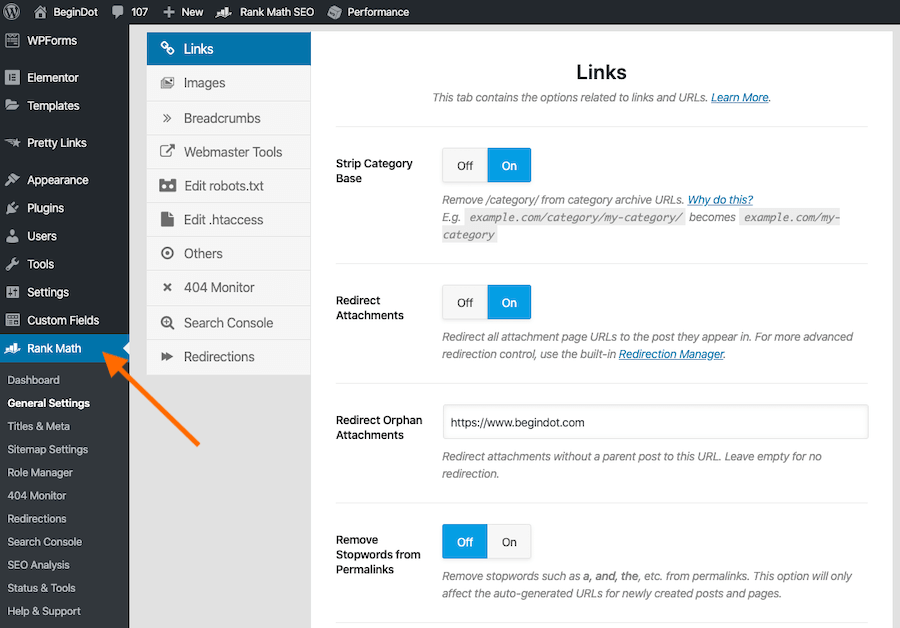 Image Settings
If you have a basic understanding of SEO, you will know that the alt tag for images on your blog post is very important from the SEO point of view.
Rank Math gives you an option to auto-create alt tags for your images in case you miss them often which you should not.
Nevertheless, it is an added advantage for newbie bloggers to make things a little easier.
You can find this option under the image settings under the general settings, we are not activating it because we like to add the alt tags manually.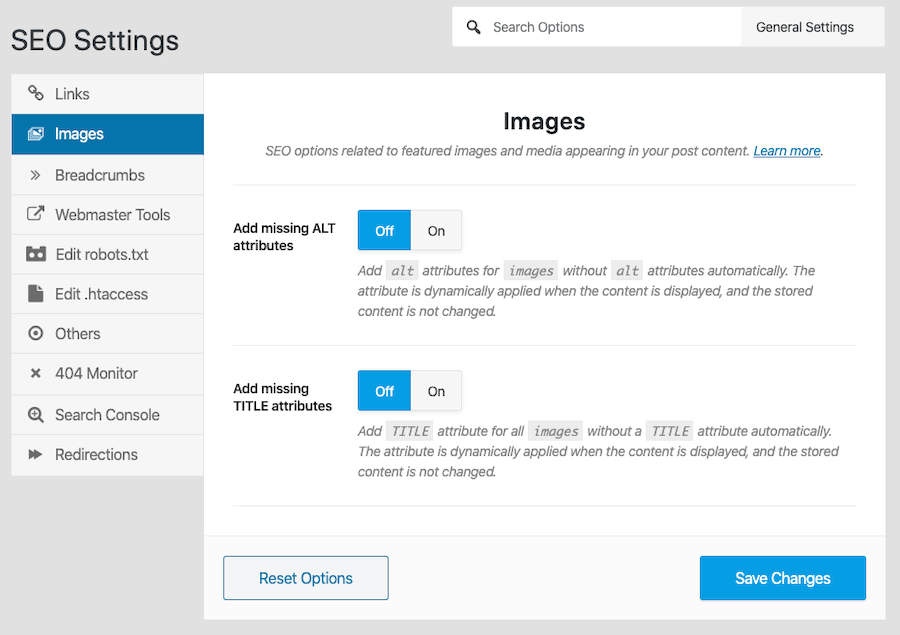 Other General Settings
There are a few important settings options under the general settings panel. You have the option to update your Robots.txt file as well as .htaccess file right from your WordPress admin dashboard without having to login to your FTP and follow the process.
It is recommended to touch those files only if you know what you are doing.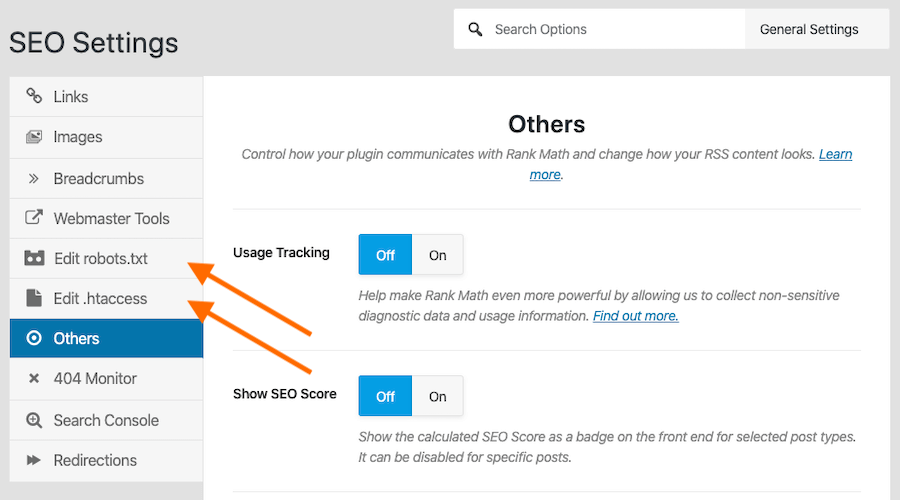 One-Click SEO Analysis
Rank math offers you a single click SEO analysis of your site. Though it is not mandatory to follow everything as it suggests (especially if you have the idea about SEO), the results can certainly give you some idea about the overall optimization of your site.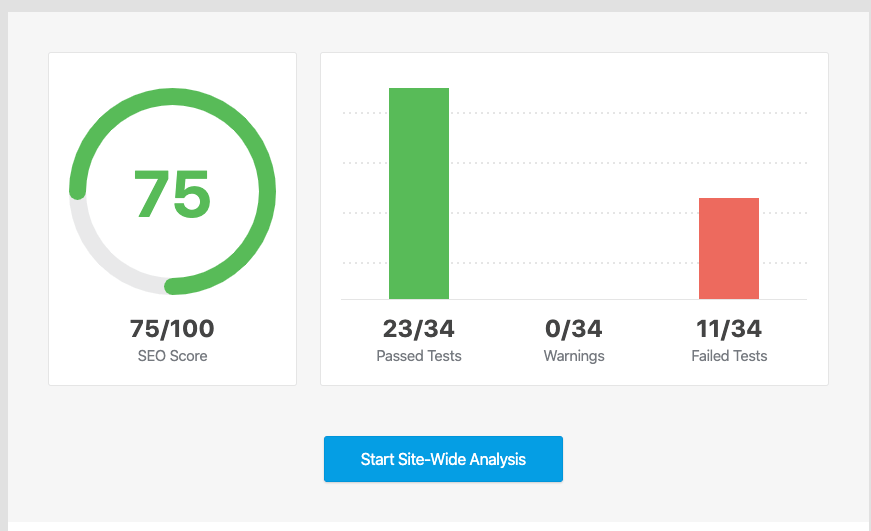 Single One-Page Optimization
If you are already using the Yoast SEO plugin, you will be familiar with the interface. It is similar to Yoast, you have to the option to analyze your blog posts for SEO score before you publish it.
The advantage is that you can optimize your blog post for more than one keyword that is offered by the free version of Yoast.
You can add more than one focus keyword in the Rank Math SEO analysis panel.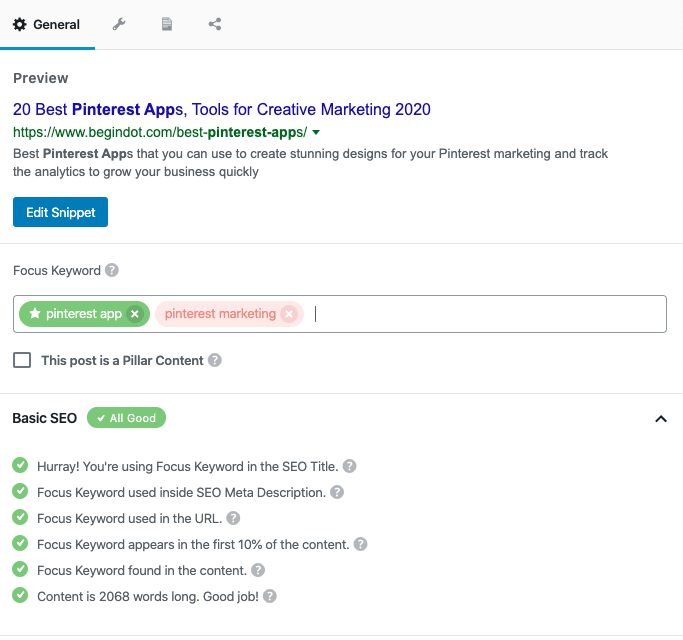 Rank Math Vs Yoast SEO Plugin
---
Rank math and Yoast are the two most popular WordPress SEO plugins at the moment. Yoast enjoyed the monopoly for a long time as far as WordPress SEO is concerned until Rank Math arrived.
Rank Math quickly created a name for itself in the recent past. This is because of the features it offers free of cost.
Also, it is created by MyThemeShop who is known for creating SEO friendly products for WordPress users. So, you only expect the best from them.
Let's have a look at how both these plugins and different from each other in this Rank Math vs Yoast SEO plugin section.
Pricing
Rank Math is a completely free plugin to use. You will not have to pay a penny to use all the features offered by the plugin.
Yoast is free as well. However, there are a number of features that come only in the premium version of the plugin.
Here is the pricing of the Yoast premium option. You have to pay $89 for a single site and the price goes up as per the number of sites you want to use for.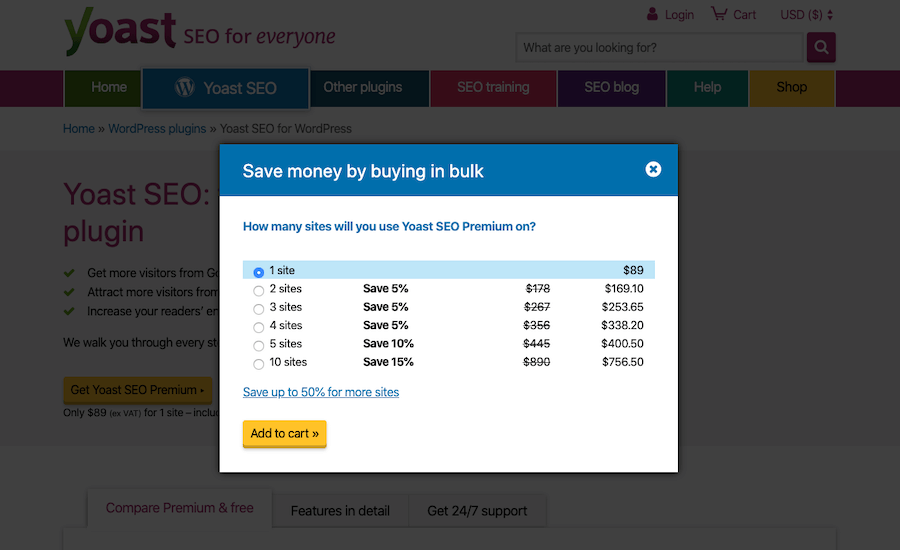 User Interface Rank Math Vs Yoast
The user interface of Rank math is certainly more intuitive than the Yoast SEO plugin. Rank Math offers you a clean and simple user dashboard where you can find things easily.
Whereas, in the Yoast plugin, you might get confused if you are using it for the first time.
For example, here are the options in the image below. There is the Sitemap option that we can see right away but where are the sitemaps?
The link to the Sitemaps will appear when you click on the question mark next to the Sitemap title.
Yoast SEO Interface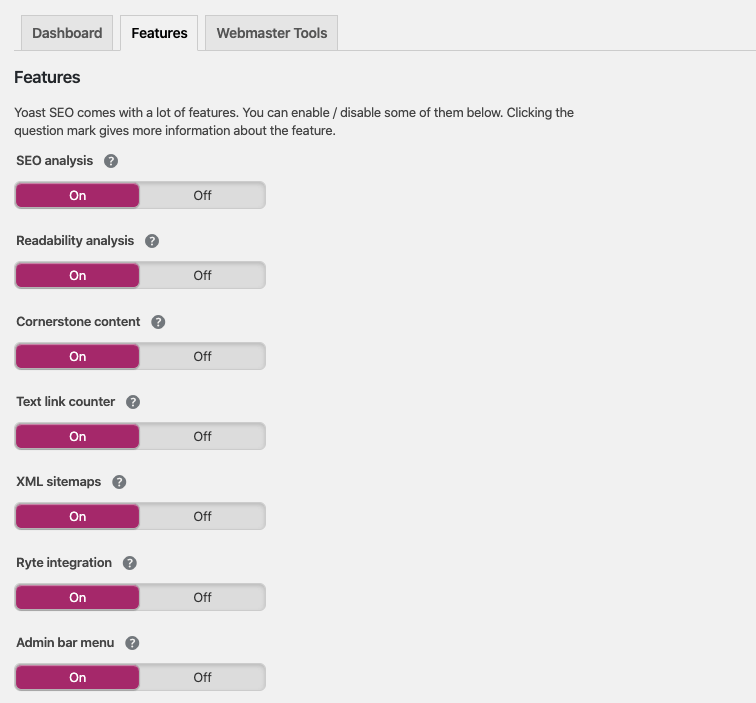 Rank math Interface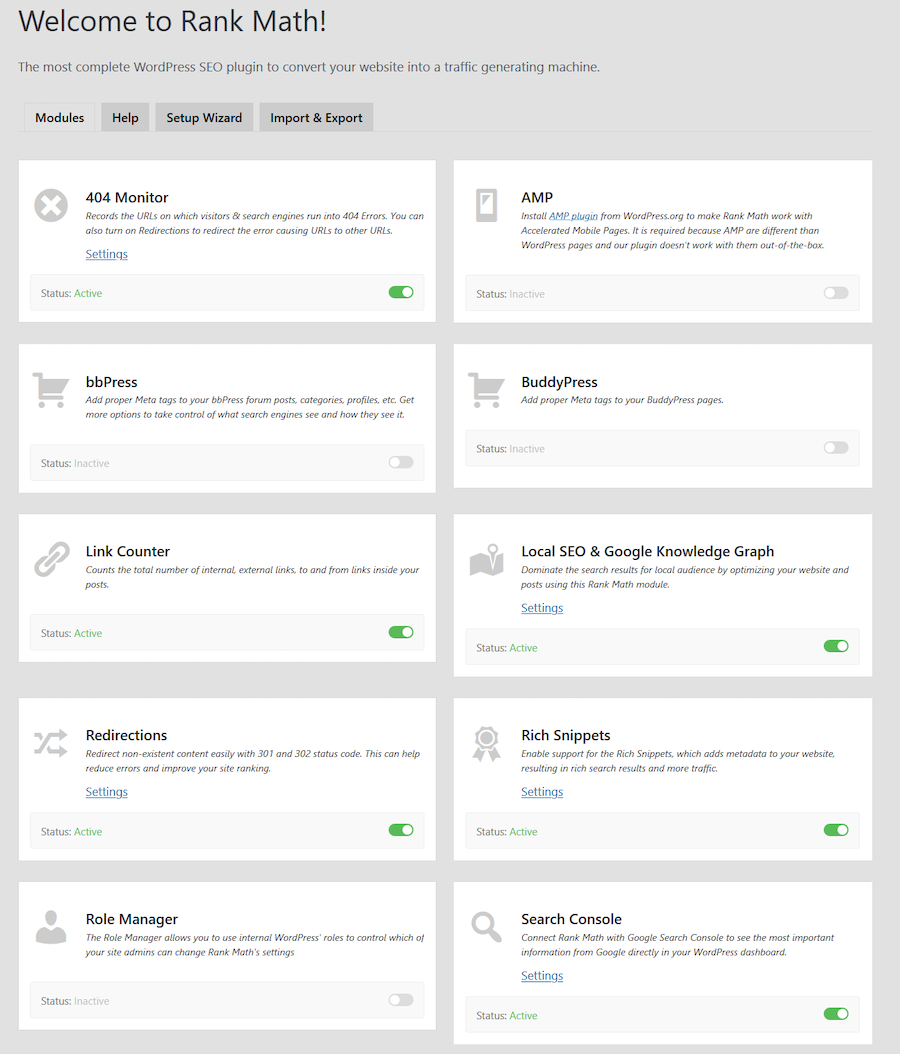 One Page SEO Analysis (Focus Keywords)
Rank Math Vs Yoast SEO Plugin about the on-page SEO analysis. Rank Math certainly has an advantage in this regard.
Rank math gives you the option to analyze your blog posts for five different keywords vs one in the Yoast SEO plugin.
If you wish to use more than one keyword in the Yoast SEO plugin, you will have to go for the paid version. So, the paid options of Yoast is free in the Rank math plugin.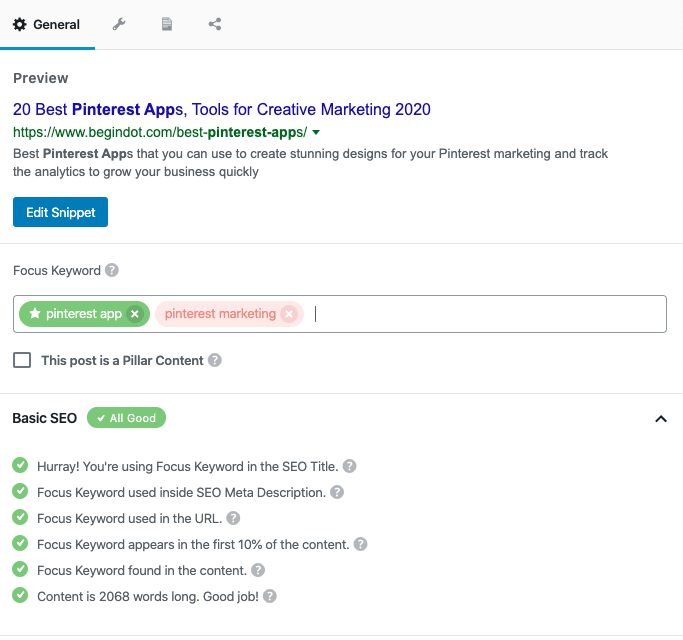 Rank Math Vs Yoast Schema Markup
Schema Markup is one of the most important SEO factors these days. Proper Schema markup makes it easier for the search engines to understand your content better.
Rank Math again has the advantage over Yoast plugin here. Rank Math offers you comprehensive Schema options for your site. On the other side, if you are using the Yoast plugin, you will need an additional plugin for the Schema integration.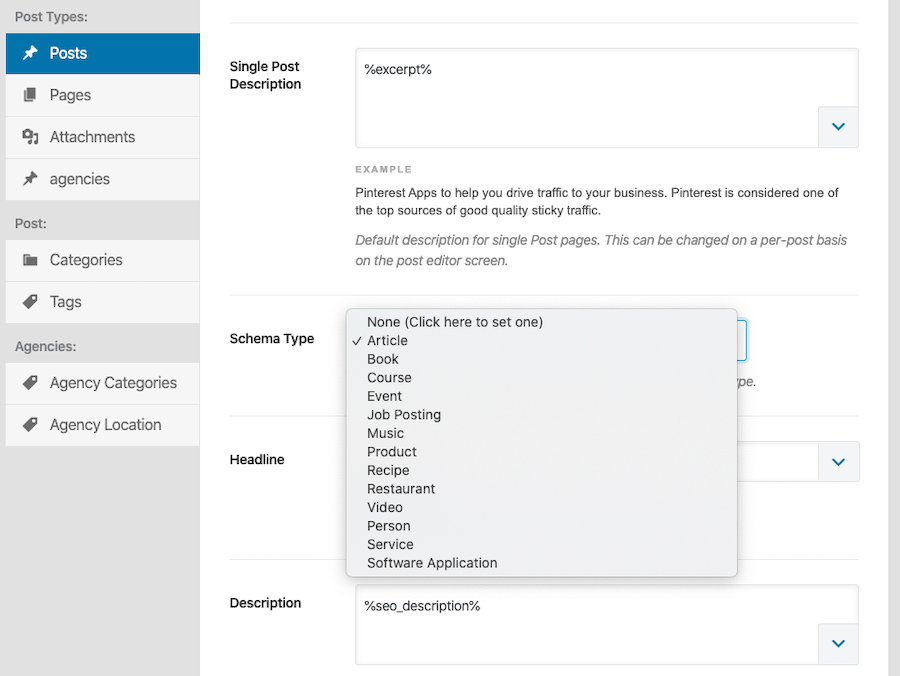 URL Redirections
When it comes to managing redirections, Rank Math again has the advantage over Yoast SEO. Rank math offers you comprehensive 404 error page management.
You have multiple options to manage the 404 error pages. Also, if you wish to redirect one URL to another you don't need to use any additional plugin because Rank math comes with a built-in option to redirect URLs.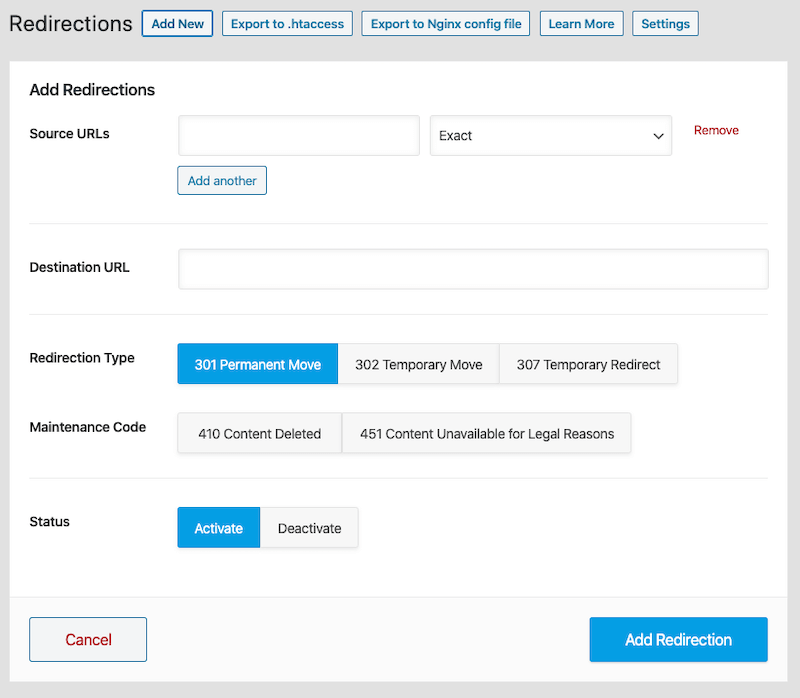 Rank math Vs Yoast SEO Plugin Verdict
When it comes to comparison between the Yoast SEO plugin and Rank math, the new Rank Math plugin certainly has the advantage over the Yoast plugin.
However, it doesn't make Yoast SEO a bad plugin. It is still one of the most popular WordPress plugins and still used by millions of users.
Rank Math offers most of the premium features of the Yoast plugin for free that makes it a better choice for WordPress users.
Rank Math Review: Final Word
Rank math is certainly a great addition to the WordPress community. It empowers all WordPress users and those users who can't afford the Yoast premium version.
Even if you are planning to migrate from other SEO plugins such as Yoast, the process is very simple. In 10 minutes you will be done with all the setup.
So, if you are planning to try Rank math, you can move your site without any issue.