INK For All is a popular AI content writer with over a million users. It can help you to produce all different kinds of content, including long-form blog posts.
Let's have a look at how INK can help you.
AI Writer
With AI assistance, copywriters can put their skills to use more efficiently. They can focus on their creativity and content generation.
INK For All comes with a comprehensive AI content writer to make it easier for users to produce quality unique content for any project.
The tool is very simple to use, you just have to keep the cursor where you want the AI system to write and click on the AI Write button.
This system will help you to create content much faster than manual writing as well as make it cost-effective.
The AI writer is also clubbed with the Ink optimizer to make sure that the content written by the AI writer is perfectly optimized.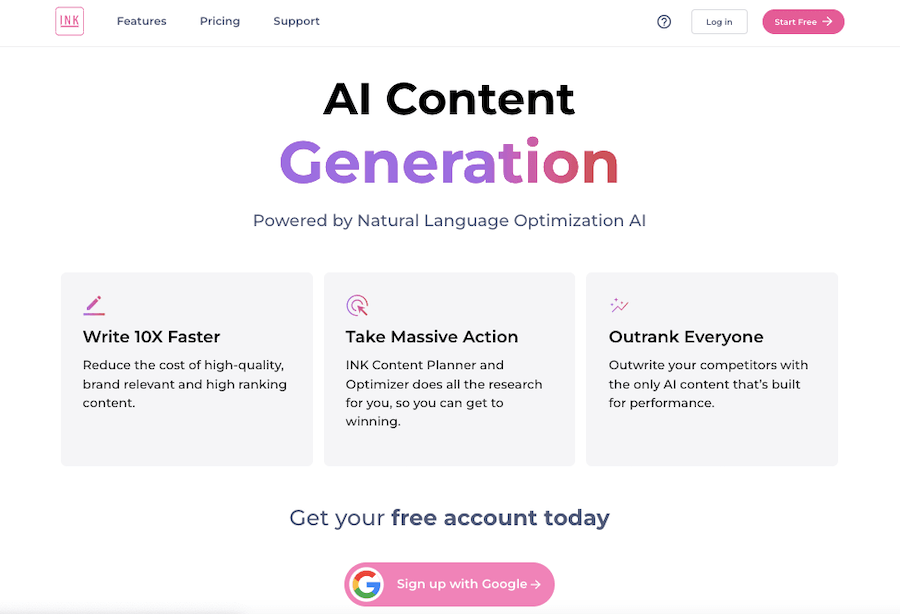 INK Content Templates
INK For All's AI writer is packed with over 130 ready content templates. Be it short-form or long-form content, the templates will be very handy while you create your content.
It contains templates for social media, eCommerce, SEO blog posts, business-related content, and all different types of content.
You may choose a template as per your content and get started quickly.
NK For All SEO Optimizer
The SEO Optimizer suggests the choicest keywords to use in content based on their popularity and competitiveness. Even if you are a complete newbie when it comes to SEO, INK For All SEO optimizer will take care of all the optimization aspects of your content.
It will improve the overall possibility to rank your content better in search results.
Content Planner
INK For All's content Planner is a tool that can be used by any writer, no matter what level of expertise they have in this field.
The system will analyze your keyword list and classify them as per search intent backed with practical analysis to give you more clarity about your content.
Content Planner will increase the efficiency of your content writer by doing the important keyword analysis quickly.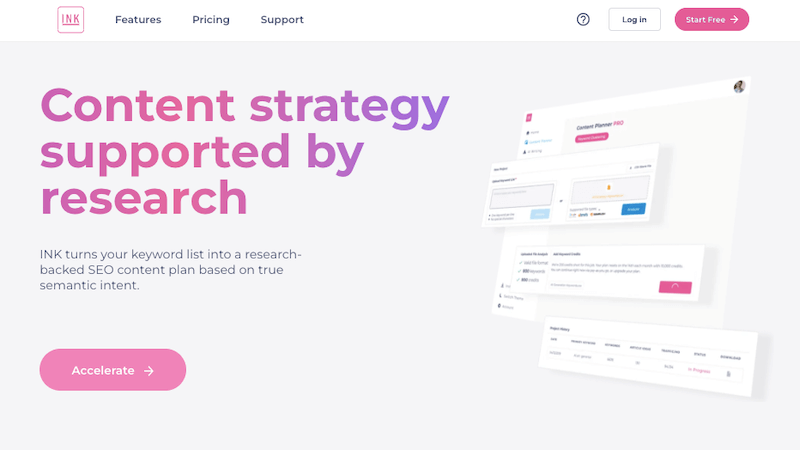 Grammar check
The INK For All Grammar check is a web-based grammar checker that checks for grammatical errors in the text.
Sentence formatting
The sentence formatting tool helps you format your sentences in a way that is easy to read. It has been designed for non-native English speakers and can be used by anyone who wants to improve their writing skills.
Idea recommendation
The idea recommendation tool analyzes the text and suggests related topics or keywords. It also provides suggestions for the following sentence or paragraph based on the subject of the text.
Content generation
The content generator helps create a rough content draft in the word processing software. An AI writer then polishes the text and generates new ideas for additional content.
Keyword research
Ink For All's Keyword research tool provides a list of keywords to use in your content. It also offers the best ways to use these keywords and phrases in a copy, which helps you improve the quality and ranking of your content.
Content insights
Content insights are a new way to explore and analyze content. INK For All's AI writing assistant generates any text within seconds. It is a tool that provides insights on how to write better content.
INK Image Generator
Other than content, INK comes with an image generator that you can use to generate perfect visuals and art to complement your content.
You don't need to look for images outside that go along with your content. INK will understand your content and create images based on your input.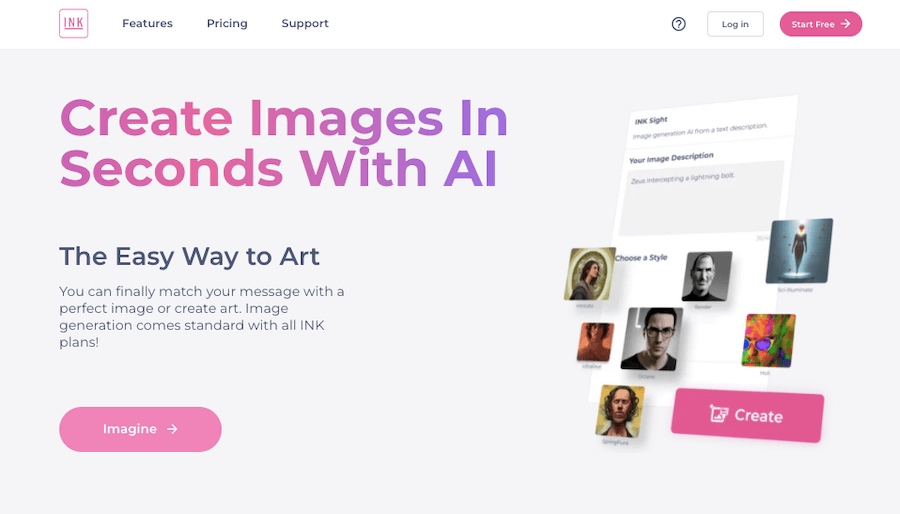 Additional Features of INK For All
INK For All offers a detailed analysis of your competitors' content. It is a great way to learn from your competitors and improve your content.
It also provides data visualization tools that show how often certain words or phrases appear in your content. Vocabulary recommendations help you find more creative ways to express yourself in writing.
Software integrations allow you to import content from other sources, such as Google Docs and Dropbox.
INK For All also offers a browser plugin that runs inside your web browser and provides additional functionality for the browser or websites you visit.