Flowz Review Details
As of today, Flowz has around 1000+ business services to offer using which you can increase your productivity, boost your conversions, earn more profit, and grow your overall business.
More than 4000+ businesses are already leveraging the power of Flowz to achieve their goals. You can use it too if you want to make your remote company achieve the success that you have dreamt of.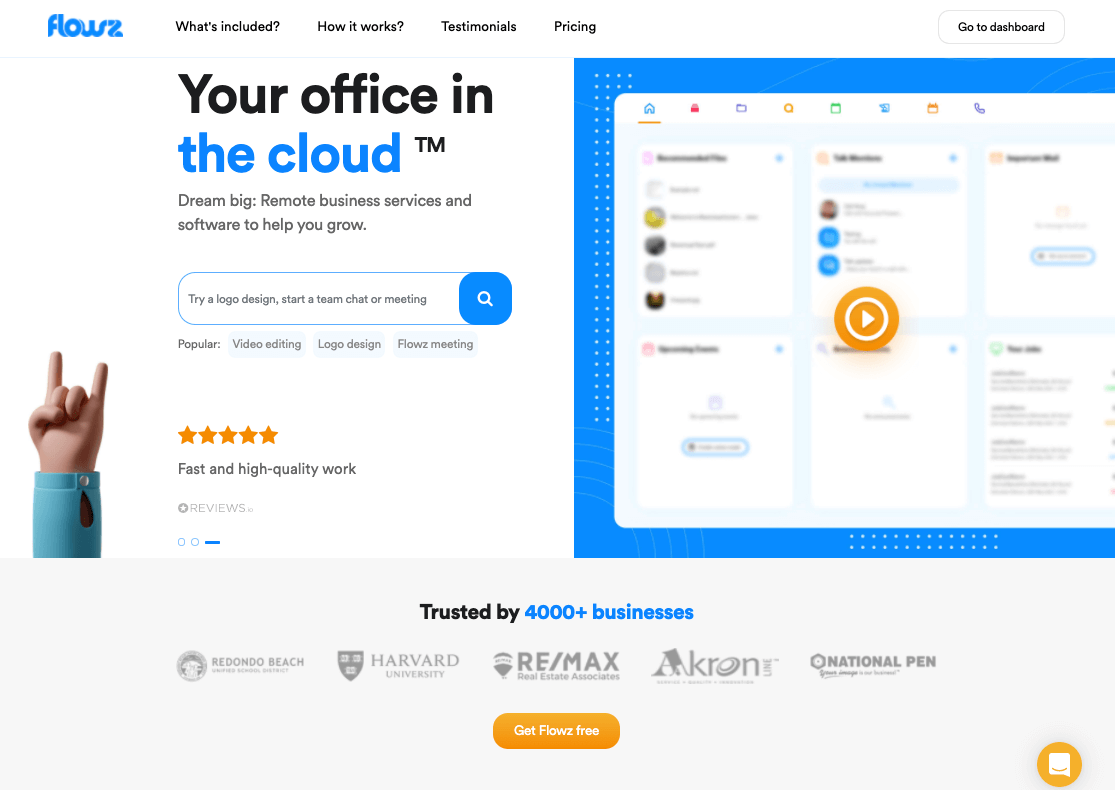 Before we go ahead with the review of Flowz and how it works, let's have a look at the community sentiments and user reviews on various platforms.
Here are some of the user reviews.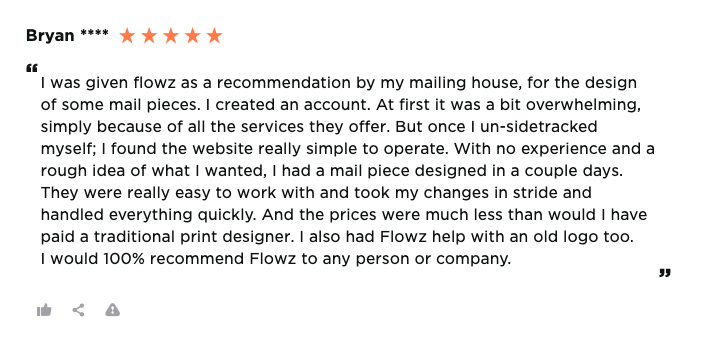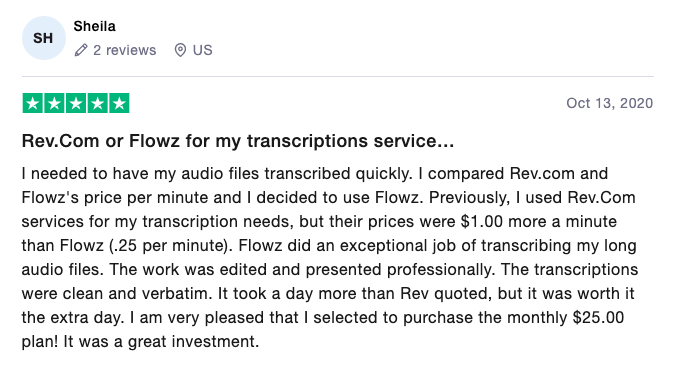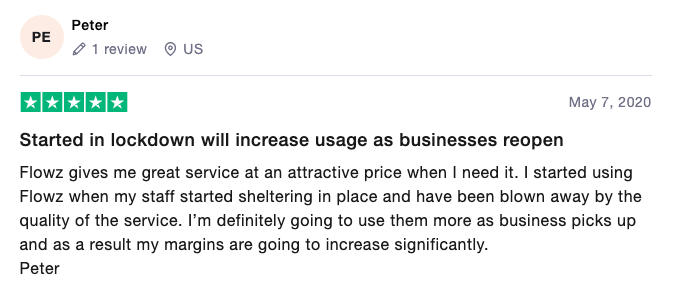 How Flowz Works (Ease of Use Explained)
One of the features that make Flowz stand out amongst its competitors is its user-friendliness. You can use it with ease, even without any prior expertise.
You can either opt for the free account or choose a paid plan. Once you do that, add your details and create your account.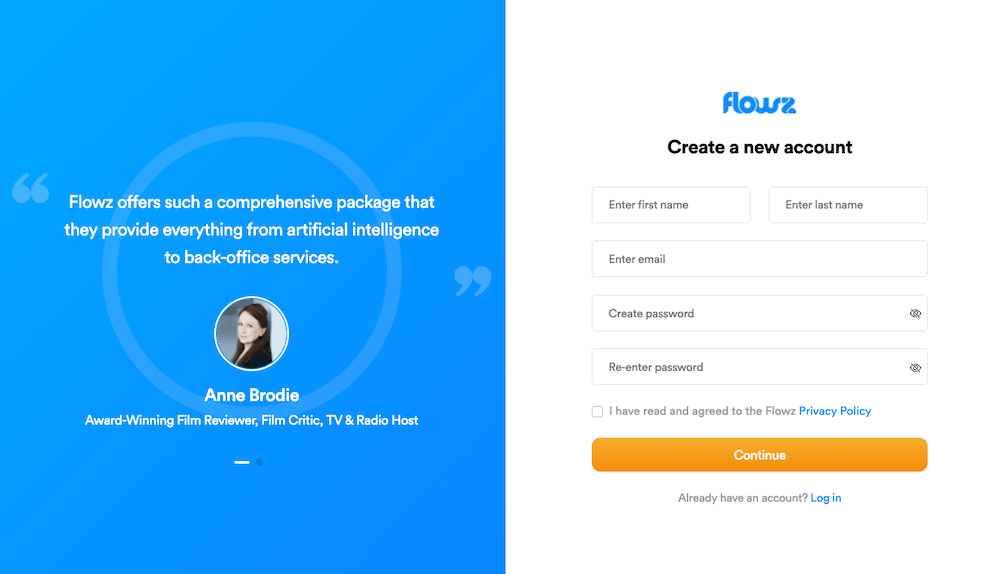 Flowz comes with two different modules — the first one is Flowz Business Software, and the other one is the Flowz Business Services. In this review, we'll review both the modules to help you get a clear picture.
Module 1: Flowz Business Services
Let's first look at Flowz Business Services. This service is designed to allow small businesses to multiply their business growth with its on-demand services.
The business service of Flowz provides various premium services based on your business needs. For example, it lets you post a job in a quick and straightforward manner.
Let's see how you can do it.
Step #1: Select a service and submit a job
First, you need to choose the desired service. Now you can simply submit the job via the job portal or the mobile application.
Step #2: Track the status in real-time (Get Notifications)
Once you post your job, you'll have the option to track the status of your listing from the Flowz portal, mobile app, or through its live chat option
It also notifies you about a job completion via email.
Step #3: Provide Revisions, approve and rate jobs
Somehow if you're not satisfied with the first go, you can simply ask for job revisions. You have the option to request for unlimited revisions until you're satisfied.
Once you're satisfied with the work, you can approve it and move forward.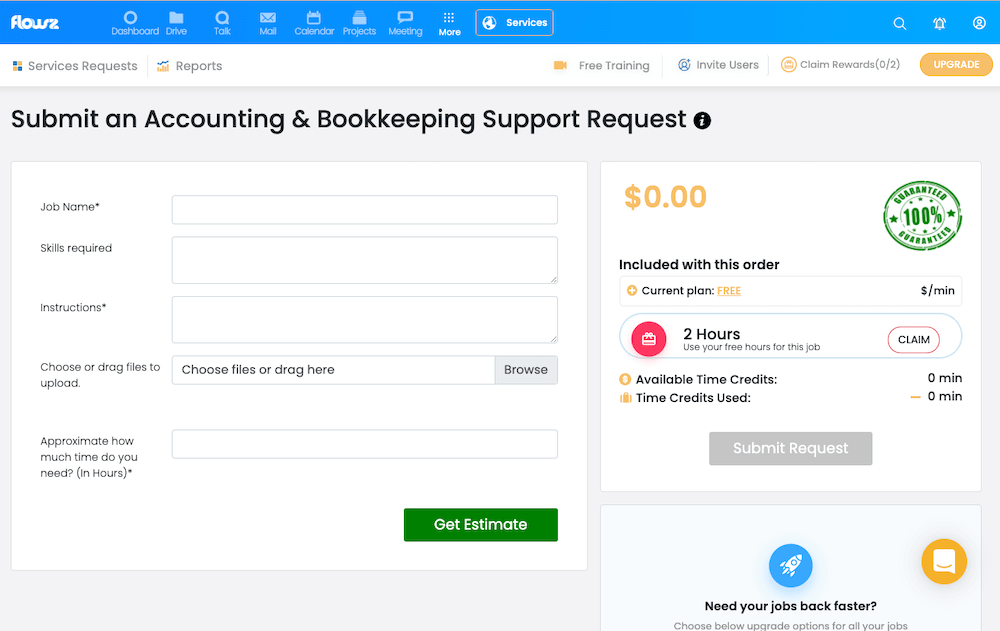 Flowz Business Software Suite
Flowz comes with a reliable business software suite that provides all the tools you need to get your work done and manage all the activities around your day-to-day business needs.
Let's check out what all you can do with Flowz Business Software Suite.
01. Plan Using Work Board
The Project Management module helps you efficiently plan, manage and keep track of your teams' work from very scratch to the end.
You can easily create any number of private or shared kanban-style tasks boards for your team as per your requirements.
02. Assign Projects to Your Team
Assigning tasks to your remote team has been made much easier. You can assign tasks to your teammates, set a due date, add sub-tasks, allow the team member to assign tasks to another person, and do a lot more. It also streamlines all the links and conversations, etc., in one streamlined place.
03. Team Collaboration
When we talk about quality project management software, the team collaboration feature is a must-have.
Flowz understands this and makes it easier for companies to add users to the platform and assign projects, discuss and do all such project-related activities right on the platform.
You can also utilize the comments section to easily add instructions, updates or even discuss project details with your teammates for more productivity. It also lets you check out the timeline section for the complete activity information.
04. Flowz Drive
Flowz Drive is one of the simplest cloud storage options for busy teams using which you can easily store your documents, videos, and images securely.
It also offers easy ways to let you use the built-in office suite to upload and create — documents, slides, and spreadsheets. You can even organize files into folders to make them easily accessible.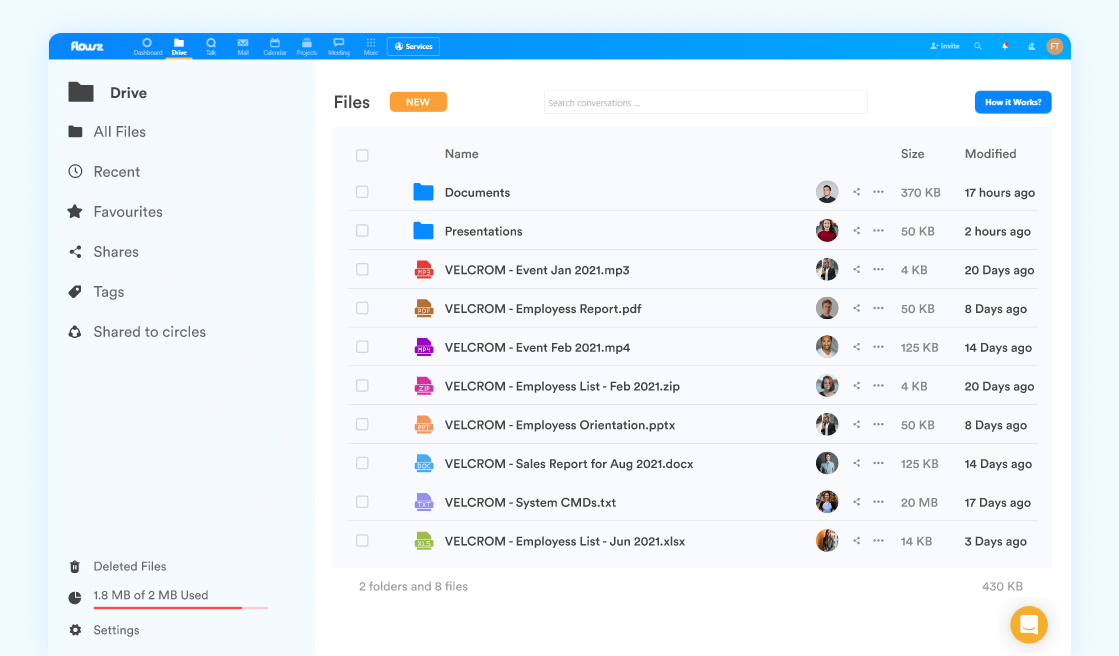 05. Collaborate On Files
You can share files and folders with your teammates with a click of a button. It also lets you collaborate with your team in real-time by simply adding comments to the files or starting a chat session.
When you upload a file on the Flowz Drive, you can invite any member to discuss the file before you share it with others so that team member is clear about the actions to be taken on the file.
To share a file or to discuss it with your team, you need to click on the 3 dots that you see next to the file. It will open the window where you can take all these actions.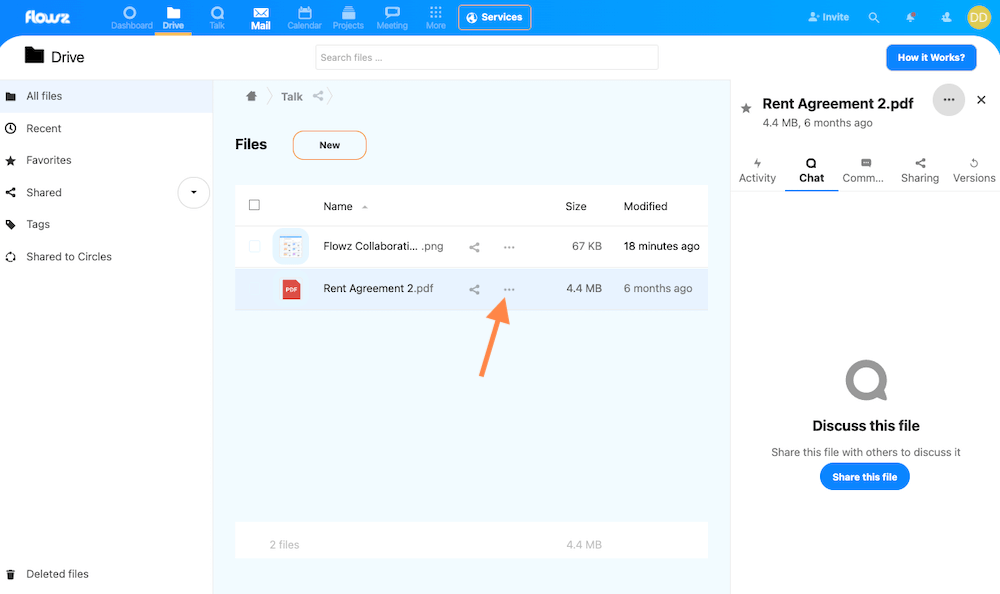 06. Highly Secure Environment
Flowz Business Software Suite respects your data privacy and sincerely protects it. All your shared documents are protected with a shared password and video authentication.
You can set up an expiry date for your files and even lock them to prevent users from editing them without prior permission.
07. Flowz Meeting & Video Conferencing
Flowz offers a secure meeting & video-conferencing application that can be used for team meetings or for discussions with your clients.
It gives you the option to invite any user and discuss business in a secured environment. You can also easily schedule meetings, send invites, check your upcoming meetings with your teammates or clients.
So, along with all the features and options offered by Flowz, it is a complete solution for business meetings. You don't have to go for any third-party software like Slack or Zoom for communicating with your team.
08. Flowz Call Center
Apart from managing your day-to-day business, Flowz offers a complete call center software that you can use for customer support.
So, you don't need complex call center software anymore for customer success.
Flowz offers a robust omnichannel call center software to help you enhance your customer service easily. You can handle all your customer inquiries across various channels like calls, emails, and social media.
You can also automate call dialing, record calls, and much more.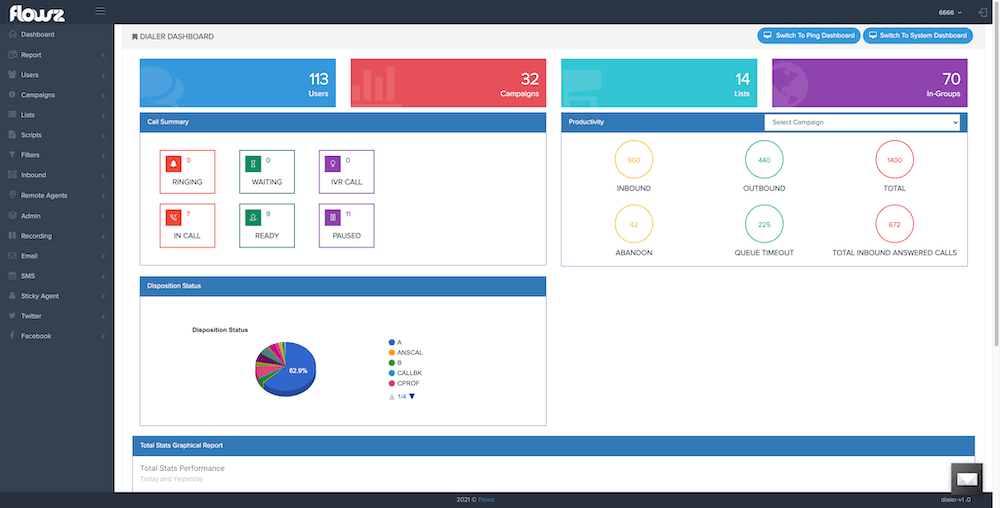 09. Managing Remote Customer Support Agent
Another advantage of managing your call center through Flowz is that you don't have to hire any customer support agents in one location. You can manage a completely remote call center team using this software.
You can assign agents to your clients and monitor your agents with Flowz. You will also have the complete data of incoming and outgoing calls and a lot more.
10. Flowz Calendar
Yes, Flowz comes with a very handy calendar management software. You can easily sync it with any calendar, make it public and then easily track your busy schedule right from one place.
It will make sure that you never miss an appointment again or any important tasks that need your attention.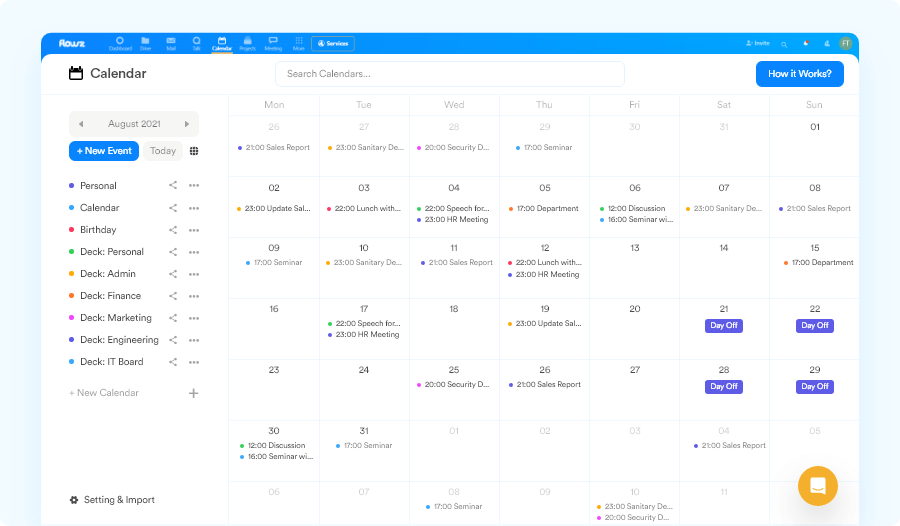 11. Organize Contacts With Flowz
Flowz also has a robust contact management software for small teams. You can easily sync your Google access contacts, groups and even have the option to share them with your team.
You can create different groups for your contacts and list them accordingly, such as clients, teams, vendors, and so on.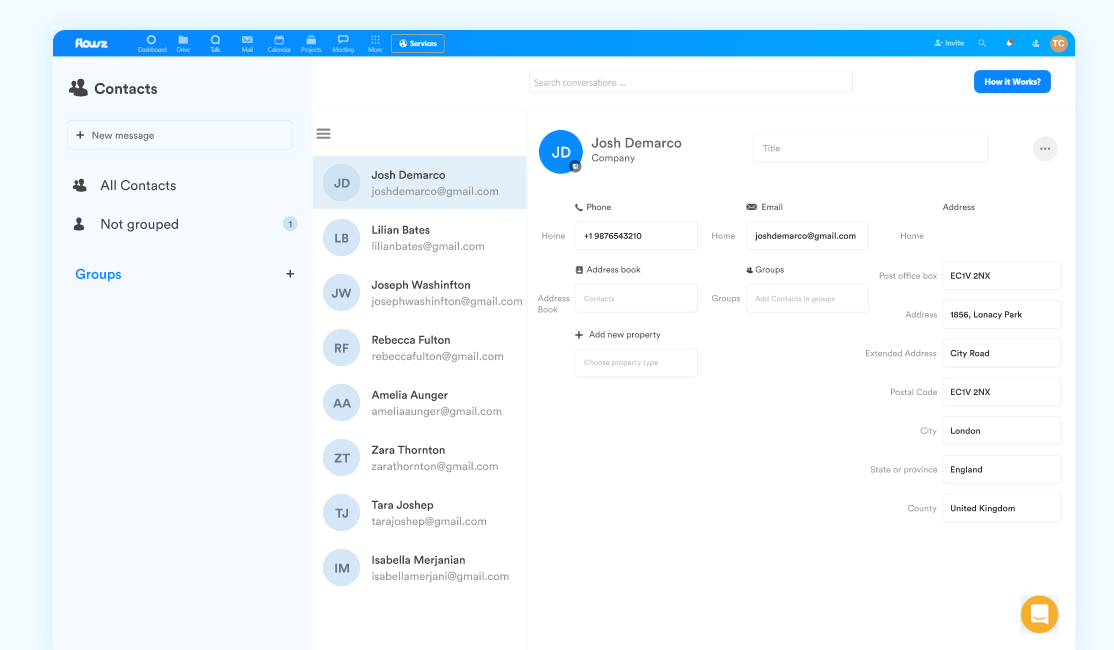 12. Managing Emails With Flowz
The perks of getting started with Flowz suite is that it comes with free email software to help you function efficiently. Using this app, you can easily sync your accounts and send/receive an email in a snap. It just saves time and increases productivity.
You don't have to keep shifting between different platforms as you will have everything, including your email, in the same dashboard.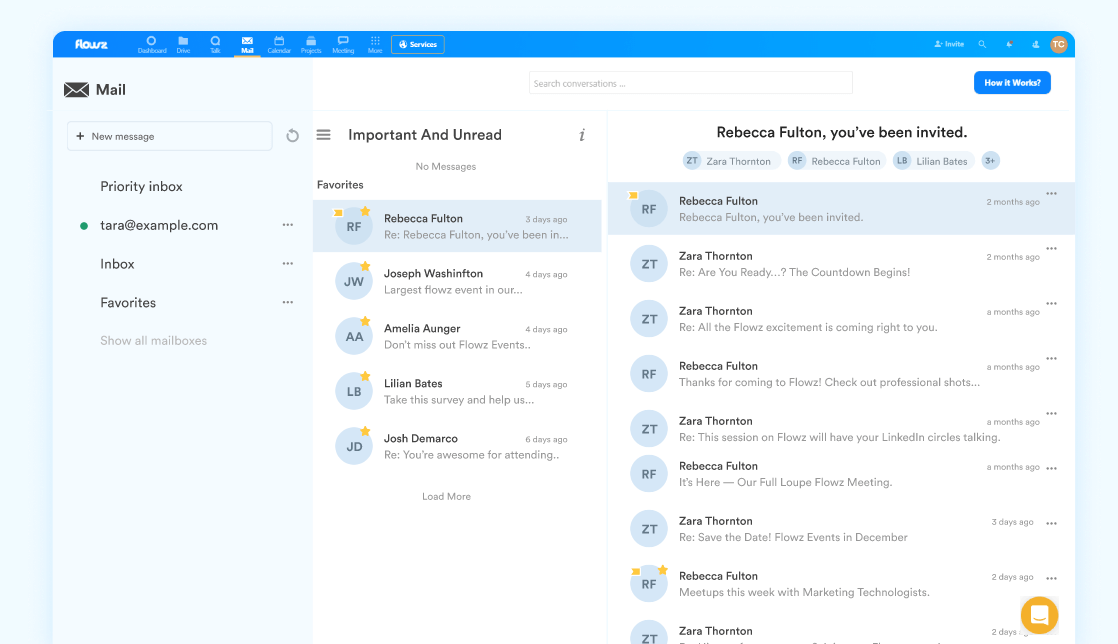 13. Flowz Talk
This is free messaging software that helps you to stay in touch with your teams and vendors. You can easily chat, share your screen and manage video conferencing with them from one place with complete security.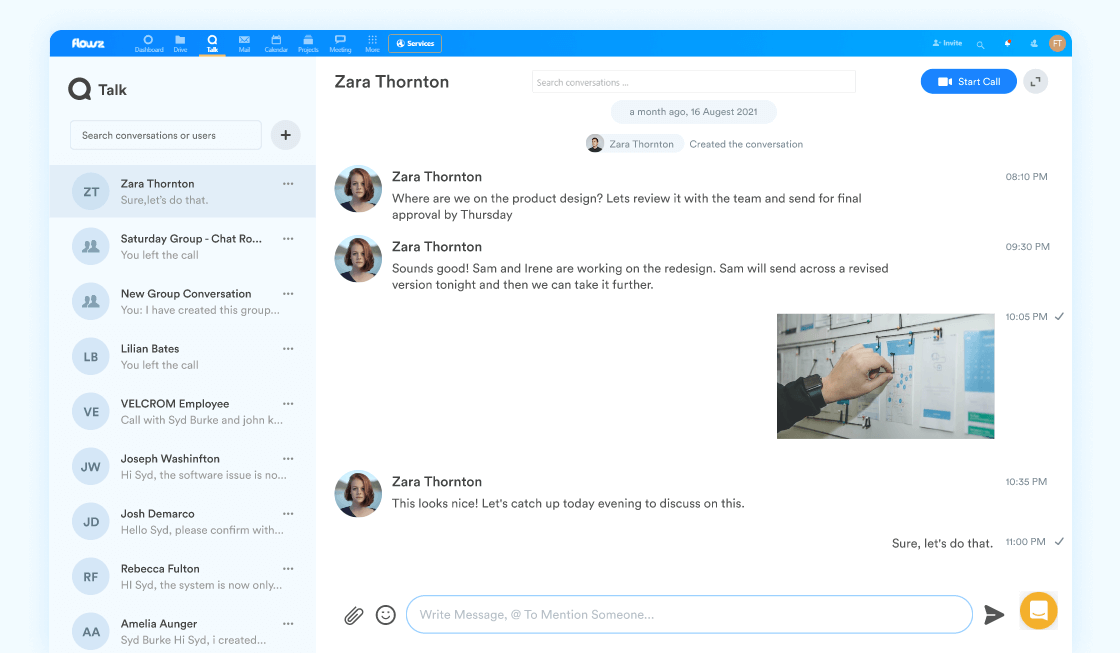 14. Flowz e-Sign
Yes, Flowz also comes with a complete e-signature software. You can send, sign and easily manage unlimited documents. So there is no more printing and scanning of documents anymore.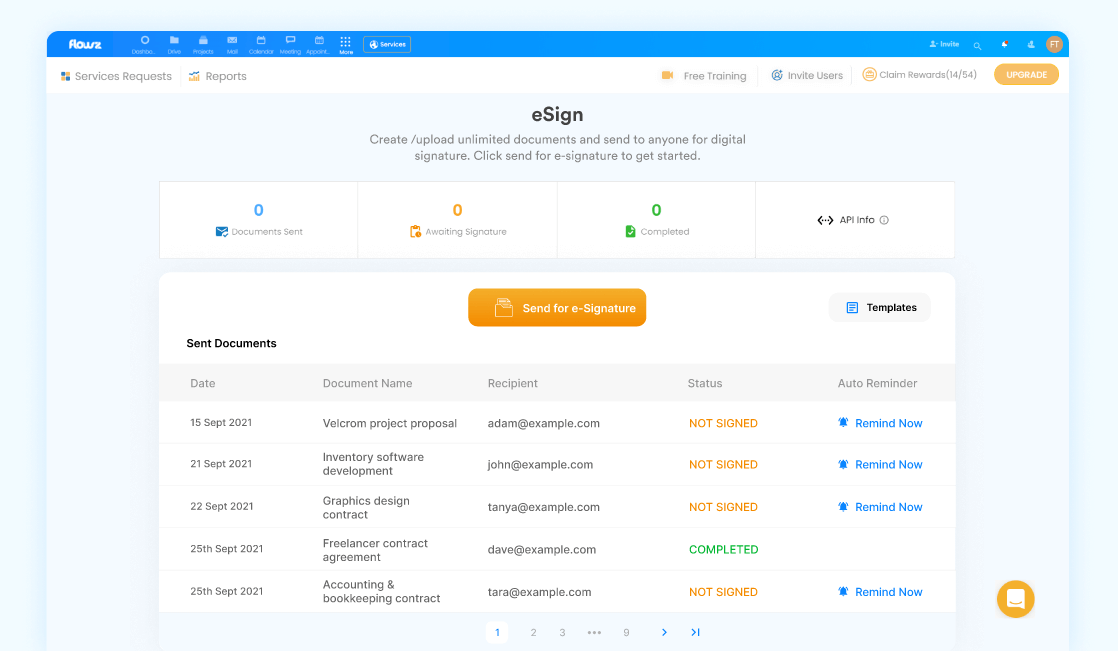 So these are some of the core software that Flowz offers.
Flowz Devises Availability
The best part is that Flowz is cross-device and browser compatible. The Flowz service apps are available both for Android and App Store. What's more, is that they also offer a chrome web browser extension.
Flowz also offers drive desktop apps for — Linux, Mac, and Windows devices. Also, the Flowz drive application is available on Google Play Store.
Conclusion
So this is our complete Flowz Review that includes all the detailed insights into this platform.
Needless to say, Flowz is a reliable remote business software that also offers affordable remote business services. They have a one-stop solution for — teams, companies, and entrepreneurs.
The Flowz services are vast, and you can choose from the different services available. Flowz suite of tools comes with various robust tools to help you manage and grow your business effortlessly. We hope this Flowz review suits your purpose well.