Constant Contact review, is one of the best email marketing service providers that offer you a comprehensive solution to create automated email series and run your business effectively.
So without further ado, let's get started:
Constant Contact Review
Table of Content
---
Now before we discuss all the other aspects of Constant Contact, let's quickly go over the different features and functionalities it brings to the table.
Create Personalized Emails
Constant Contact has a catalog of over 100 professionally hand-crafted email templates to make you look like a pro at your game.
And to make your emails more personal, each of these templates can be further customized as per your needs.
You will get access to a dedicated drag and drop editing interface to help you customize the ready-made email templates or craft new emails from scratch.
You will have complete control over color and typography, not to mention the option to upload your own images, add polls, RSVPs, donation boxes, and much more.
You can even attach your social media links to the emails to help redirect some traffic to your social media pages.
Email Marketing Automation Tools
Many of the email marketing tasks follow an algorithmic pattern and can be quite repetitive.
Thankfully, Constant Contact lets you automate all these tasks, so they don't feel like chores. You can set up the software such that it sends personalized targeted emails on a schedule, without you having to raise a finger.
The process of creating an automated email series is simple and easy. Here is how you do it.
Go to your Constant Contact dashboard, click on the Campaigns tab > create.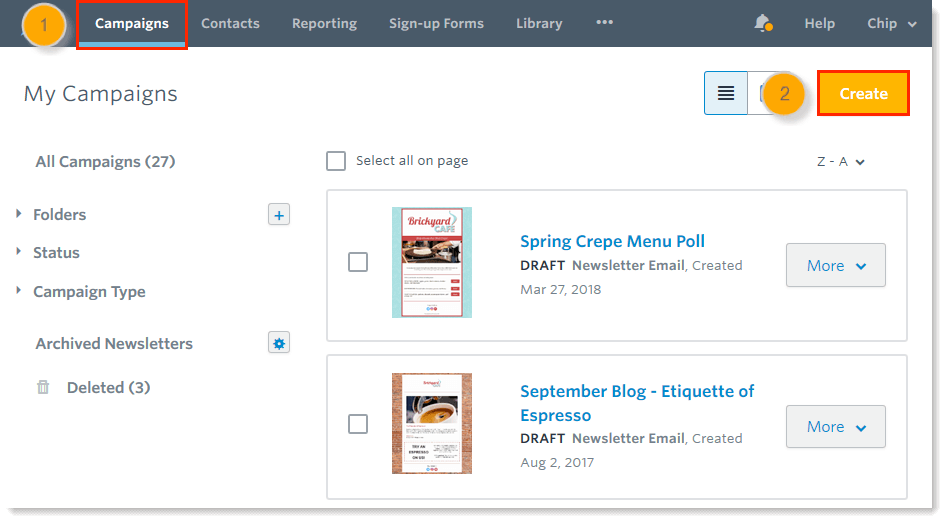 Select email automation in the menu.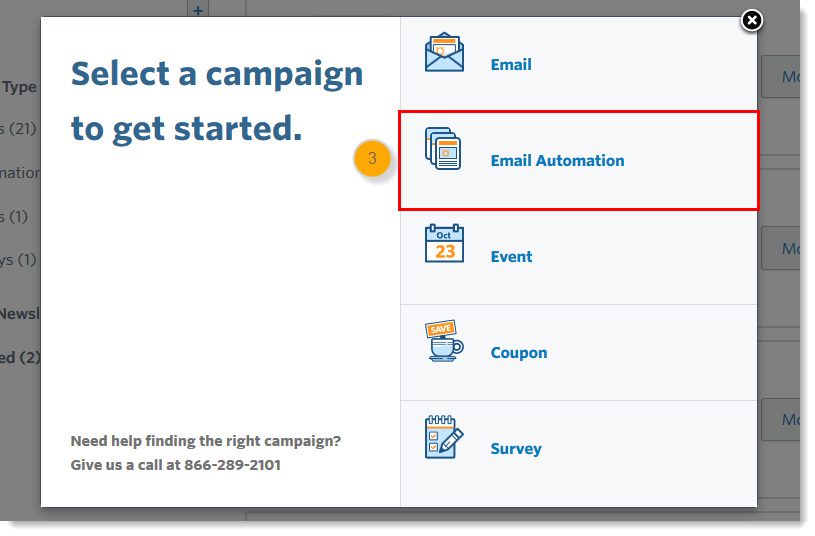 In the next step, click on the create automated series.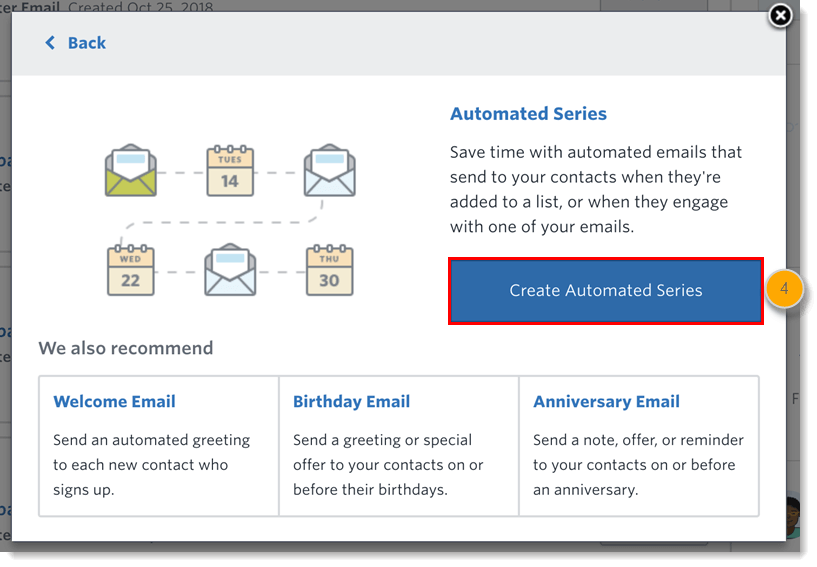 Here are some of the ways in which Constant Contact automation tools kick in to help you with your email marketing efforts:
E-Commerce Integration
Constant Contact offers seamless integration with many popular e-commerce platforms like Shopify.
You will get access to powerful e-commerce tools that are designed to help your online store grow and generate more sales.
You can infuse your emails with product listings, recommended products, and much more, to keep the customers engaged and keep them returning to your online store.
The segmentation and automation tools will surely help you turn your contacts into loyal customers.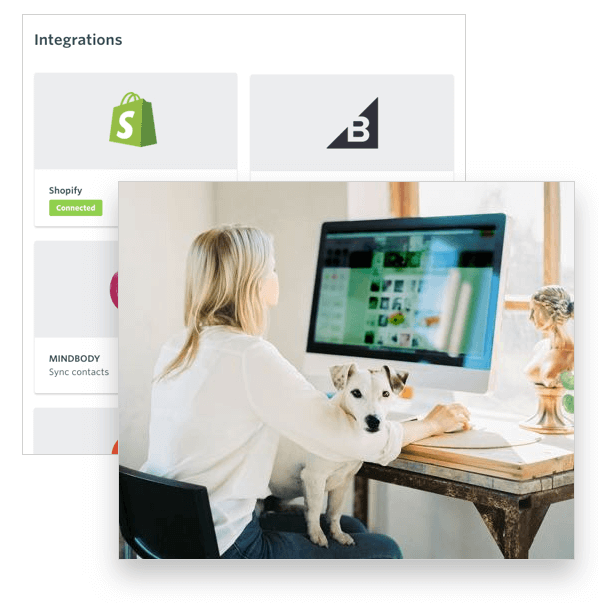 Powerful Contact Management Tools
No email marketing software would be complete without a proper contact management system.
This allows you to properly manage your subscribers, segment them into groups, and make sure that each subscriber gets emails that are most relevant to their needs.
Now, with Constant Contact's in-built contact manage, you will be able to import contacts from other places like Excel, Outlook, Facebook, and CRMs like Salesforce.
You can even add contacts manually if you like. On top of that, you will get a dedicated interface to help you manage unsubscribes, bounces, and inactive emails.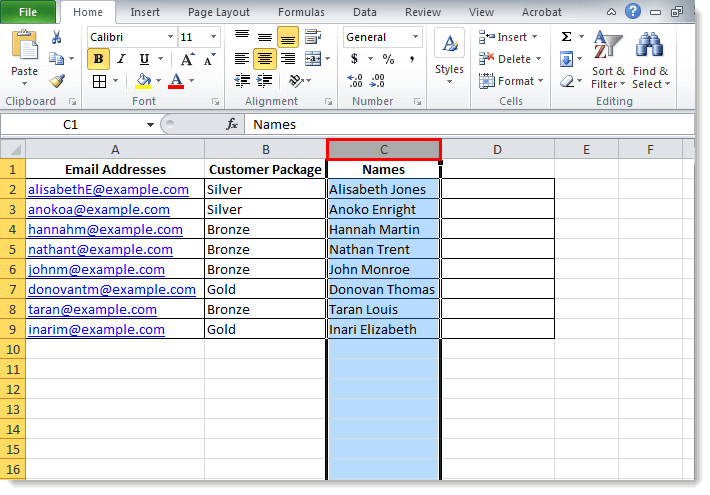 Email Tracking
Just sending the emails isn't the end of your concern – you also need to make sure that your emails are read.
This is where you need access to the email tracking functionalities to help you analyze how your emails are performing, so you can improve upon them.
With Constant Contact, you will get real-time data on who's opening your emails, sharing your emails, and so on.
You can then use this information to help you improve the emails that are rarely opened.
Also, by understanding which users like to open what type of emails, you can further segment your contacts and create a more targeted list.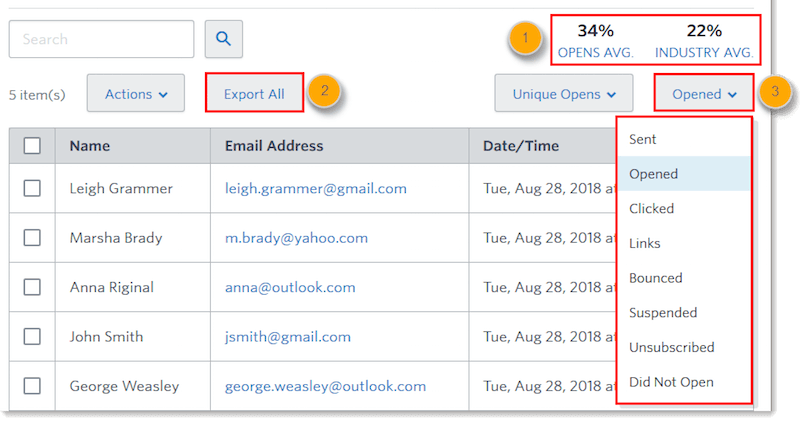 Others…
Besides all that is mentioned above, here are some other notable features bundled in with Constant Contact:
Constant Contact – Should You Use It?
Constant Contact offers a collection of impressive features but due to some hiccups here and there, some users might turn their nose away.
But that also implies, some users, working in a particular niche, will find Constant Contact an indispensable email marketing tool.
For example, the Eventbrite integration and the option to attach RSVPs to your emails is something that even-oriented niches will greatly appreciate.
This is more so the case for charity groups and NGOs who are also entitled to a 30% discount off their regular pricing.
The seamless Shopify integration is also a lighthouse for users of the e-commerce platform.
Other than this, online micro-businesses looking to establish a professional presence but currently functioning with a small user base will also find Constant Contact an attractive option, as for low volume users, their pricing is really affordable.
Get Constant Contact Today for Your Business
Constant Contact is one of the best email marketing tools for business. You can create a series of automated emails that are targeted to different segments of your customes to make sure that you are able to maximize the return for your business.