If you are managing a WooCommerce store, you must know about the Booster for WooCommerce plugin that can empower your business with over 100 different modules.
Install this one single plugin and remove all other WooCommerce supporting plugins that you are using on your store, it will take care of all.
We always suggest users keep the number of WordPress plugins to a minimum so that it doesn't affect the overall performance of the site.
As you go on adding new plugins to your site, it will start affecting the loading speed of the site. So, use only the most important plugins that are needed for your business.
Now, Booster for WooCommerce is one such plugin that will replace a number of different plugins by doing all those tasks alone.
We will go deeper into the product and see how it can help your eCommerce store. Before that, let's have a look a few points about the WooCommerce plugin.
For the newbie users who want to get into the eCommerce business and create an online store, WooCommerce is one of the top options to go for.
WooCommerce is a WordPress plugin owned by Automattic, the team behind WordPress. The process of creating an eCommerce store becomes a lot easier and quicker with products like WooCommerce and supporting plugins like Booster for WooCommerce.
All you need is a quality hosting service and a theme that is perfectly compatible with the WooCommerce plugin.
Booster for WooCommerce Overview and Main Features
The WooCommerce plugin as a standalone product will not be sufficient to create a fully featured eCommerce store; you will need to add supporting WooCommerce plugins that will bring in different functionalities into your store.
The good news is, a plugin like Booster for WooCommerce will replace many such plugins by offering all other additional features alone.
The Booster for WooCommerce offers over 100 different modules for your WooCommerce store. This is an all in one WordPress plugin that is a must-have for every WooCommerce store.
The base plugin is free; if you need more features for your eCommerce store, you can go for the Booster Plus which is the premium version of the plugin.
Here you can check the comparison of free and the Booster Plus version to understand the features difference.
Getting Started With Booster Plugin
Once you install the Booster plugin on your WooCommerce store, you will get the plugin option in the WooCommerce module.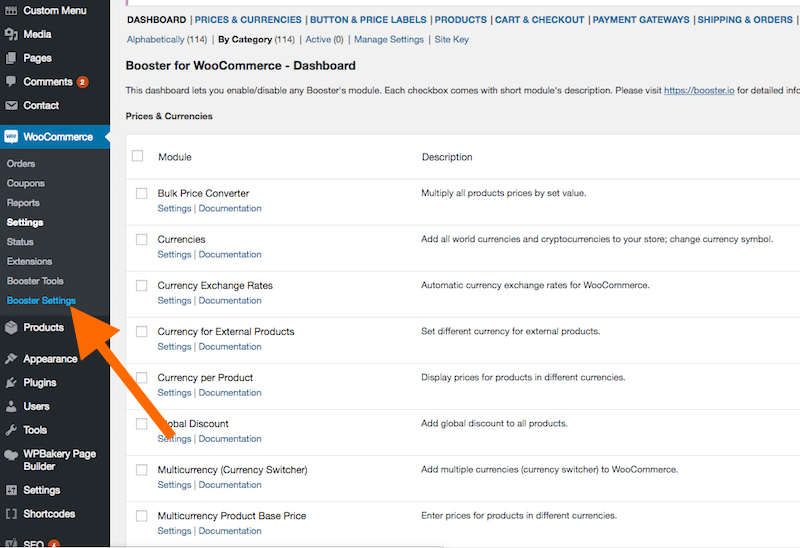 As you can see, each module of the plugin has its settings.
Booster for WooCommerce Modules
The modules offered by Booster for WooCommerce are further divided depending on the functionality. As there are over 100 modules, it will not be possible to explain all of them in one article. However, we will go through a few selected modules.
Let's have a look at some of the top modules.
#1. Prices & Currencies
Now, for every eCommerce site, the pricing options are very important. The pricing should be in local currency, and there should be flexibility regarding how you set the pricing for each product.
The Booster for WooCommerce offers some different modules under the category of Pricing & Currencies.
Currency options
The Booster plugin will bring in all the currencies in the world to your eCommerce store so that you can set that as per your need.
It also supports Cryptocurrencies as well.
Multi-Currency Module
If you wish to set multiple currency options on your eCommerce store, you can do that as well, and the user will select the one they wish to use.
Exchange Rate
Depending on the user location the correct currency exchange rate will be important. And if you are using the multi-currency module mentioned above, this exchange module will be very important.
WooCommerce Product Open Pricing
This is a very interesting module, if you set this up the users will be asked to what will be a fair price for the product.
You can set this option in the plugin settings easily. To able the open pricing option you can to WooCommerce >> Settings >> Booster >> Prices & Currencies >> Product Open Pricing (Name Your Price)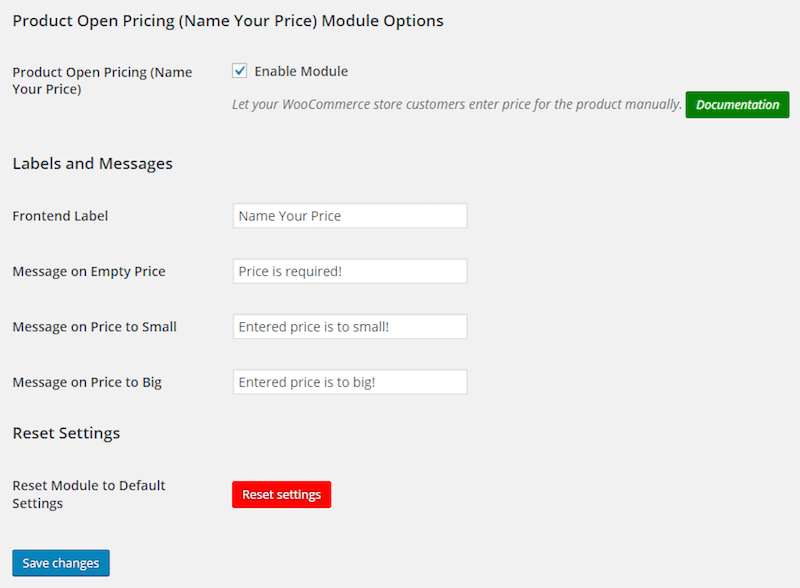 Bulk Price Converter
This module will help you to change the price of your product easily and make it higher or lower depending on season or sale.
#2. Price Labels
WooCommerce Call for Price
This module will make your WooCommerce store somewhat like a product auction store. You will have the option to negotiate the price with your customers for the products that are in limited stock.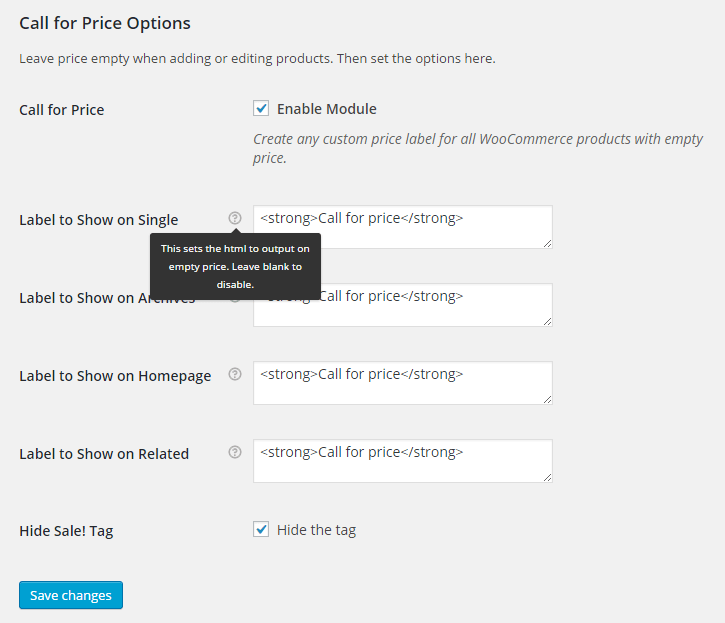 #3. Payment Gateways
Payment gateways are very important for every eCommerce business. The users should have different options to pay for the product.
The Booster for WooCommerce plugin offers you an extensive list of options to your eCommerce site as far as the payment related requirements are concerned.
WooCommerce Payment Gateways by Currency
As the name suggests, this module will help you to set the pricing depending on currency type. US Dollar is one of the most widely used currencies in the world if you need any other currency along with or other than the US Dollar you can set it here.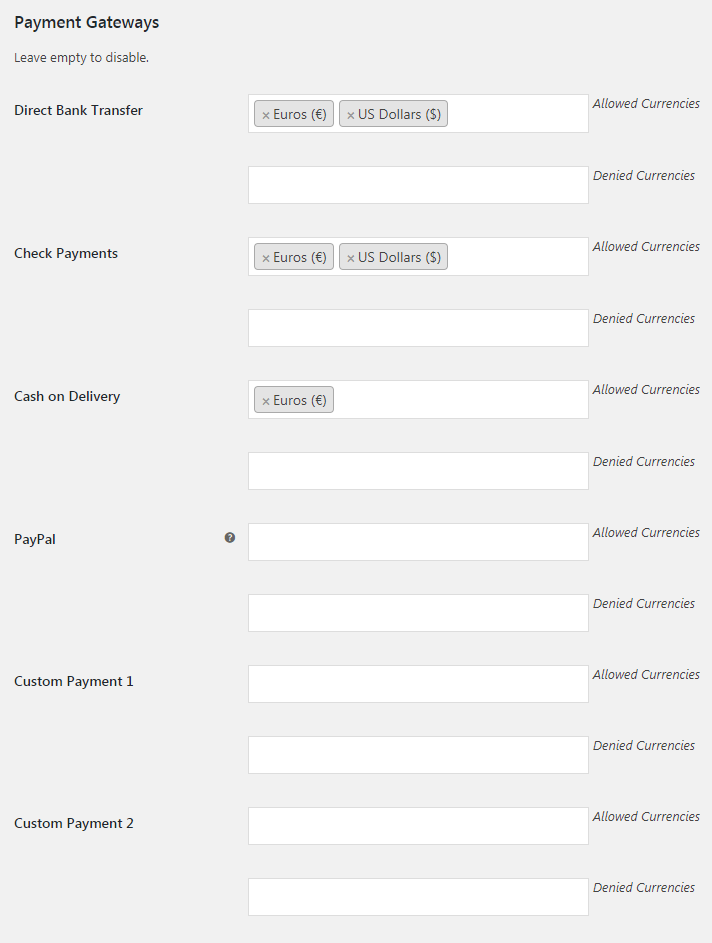 Payment Gateways by Country or State
All payment gateways don't work everywhere, so you will need to have flexibility depending on the geolocation of your eCommerce store.
This module will help you to set custom gateways depending on location.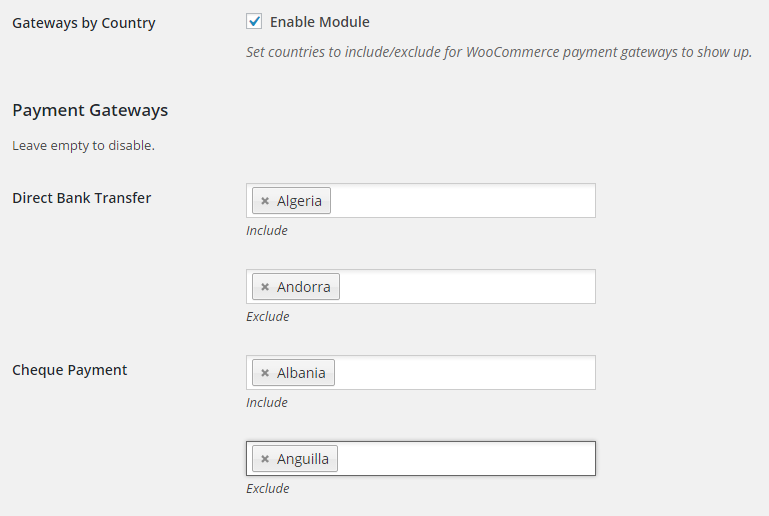 There are a number of other options to work around payment gateways for your eCommerce business.
PDF Invoicing and Packing Slips
There are a number of independent plugins created for the PDF invoicing for WooCommerce stores. If you are using the Booster for the WooCommerce plugin, you will not need to install a separate plugin as it comes with a module to get that done.
As you can see in the image below, there are some options to edit the PDF version of the invoices, you can select from the ready templates, or you can style your template as per your need.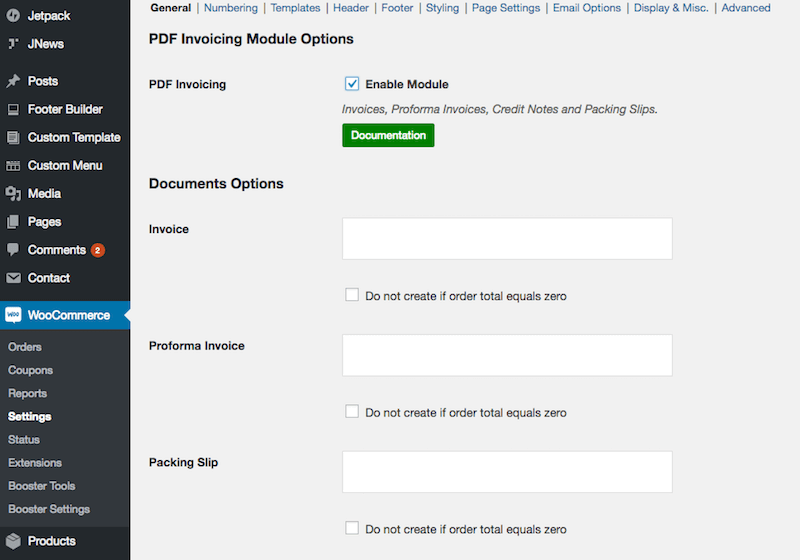 #4. Product Modules
There are a number of product-related modules that you can activate and use on your eCommerce store. However, There is no need to activate all the modules the plugin offers; you can select the ones you need for your store.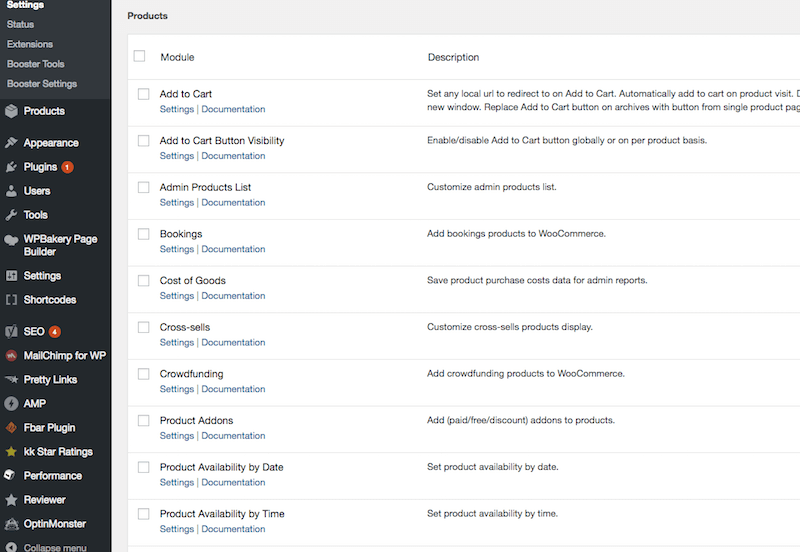 Booster for WooCommerce Documentation
The Booster for WooCommerce plugin is one of the most extensively documented WordPress plugins. You can clear detail about every module offered by the plugin.
Though the settings are quite straightforward and simple to understand, you might need help at times. You can visit the Booster site and click on any module to read more about it.
Pricing of Booster Plus
While you can start with the free version of the plugin, the premium version will surely take your WooCommerce store to the next level.
The pricing structure is simple; you have two options to go for
Single Site / 1 year – $39.99
Single Site / Lifetime – $59.99
Unlimited Sites / 1 year – $59.99
Unlimited Sites / Lifetime – $119.99
Final Word
I think getting the Booster Plus plugin will be one of the wisest investment towards your WooCommerce store.
This plugin helps you to save a lot of money that you will otherwise have to spend buying different plugins.
I call this a wise investment because the price is very low when you compare with the number of features it offers.
Another reason is that that it will save your hosting resources by doing the job of a number of different plugins alone. Also, managing and learning about one plugin are always better than managing some different plugins.
Get this amazing WooCommerce booster plugin today.