AdPushup is an ad network with advanced revenue optimization features such as ad layout optimization, header bidding, innovative ad formats (including native), ad mediation, adblock recovery, and AMP conversion.
The platform helps publishers to create a high converting layouts for their ads by using automated A/B testing features. From speed optimization to pushing up the revenue, AdPushup handholds you to grow your business.
AdPushup is a Microsoft-funded ad tech venture and a Google NPM partner bestowed with multiple recognitions including the NASSCOM EMERGE 50 award. They have demand partnerships with top-tier networks and exchanges like Google AdX, AppNexus, Rubicon, and Crite, among others.
For publishers who make a revenue of minimum $1000 a month, AdPushup is the most effective way for them to further optimize their ad revenue. In this article, we will look at what AdPushup has to offer to bloggers and publishers.
About AdPushup
Started in 2014, AdPushup has grown to be one of the top names in the ad tech industry. They currently serve more than three billion monthly ad impressions, with over 300 niche publishers using their technology to optimize their ad revenue.
AdPushup By Number
---

"Adpushup helps publishers uplift their ad revenue by 33% by using advanced ad revenue optimization technology. Our mission is to help keep the world's information free and accessible."
---
AdPushup increases the visibility of ads by optimizing ad layout to increase overall ad revenue.
Advantages of AdPushup
USPs of AdPushup
These days, most users are immune to ads. Hence, low click-through rates (CTRs) is a harsh reality for publishers. There could be many reasons why your ads may not be converting. Poor ad layout and placements are one of them.
Optimize Your Ad Layouts
Visual Ad Manager: The visual ad manager is created for publishers who lack programming knowledge. You can create sophisticated ad layouts as per your website's existing design using the point-click-and-create system.
The visual ad manager also makes it easy for you to design personalized ad layouts while allowing you to make quick edits/updates whenever you require.
Automated A/B Testing: A/B testing is an integral part of conversion optimization. You can increase the revenue from your ads with the same amount of traffic if you are able to manage and monitor other important parameters.
AdPushup's A/B testing constantly tests among different ad sizes, types, placements, color combinations, and other parameters that you can experiment with. The end goal is to ensure you have top converting setup for your ads.
Deep Personalization: User experience and personalization are important factors in online business. AdPushup makes sure you deliver top converting ad layouts without disrupting the experience.
It displays highly-personalized ads that match specific audience segments differentiated by parameters like platform, browser, geography, and others to maximize yield.
Compare Ad Setups: AdPushup allows you to convert your existing ad layout in to a control setup which is used to generate more accurate and live performance reports. The setup lets you compare the performance of old ad layout with a new ad layout.
Fight Banner Blindness: There are factors such as ad blindness and ad blockers that affect CTRs to a large extent. AdPushup fights to improve ad viewability to nullify these roadblocks and make sure you receive a better CTR for your ads.
Autoanalysis Engine: AdPushup works behind-the-scenes to make sure the ad placement within the content is perfect and improves both user experience as well as revenue. You don't have to place your ads manually into your content.
You can simply define the parameters to serve in-content ads and the system will work to find the most effective in-content ad placement locations. There are plugins that can help you insert ads automatically within text paragraphs.
However, in most cases, the random ad placements affect the user experience.
Optimize Your Ads by the Device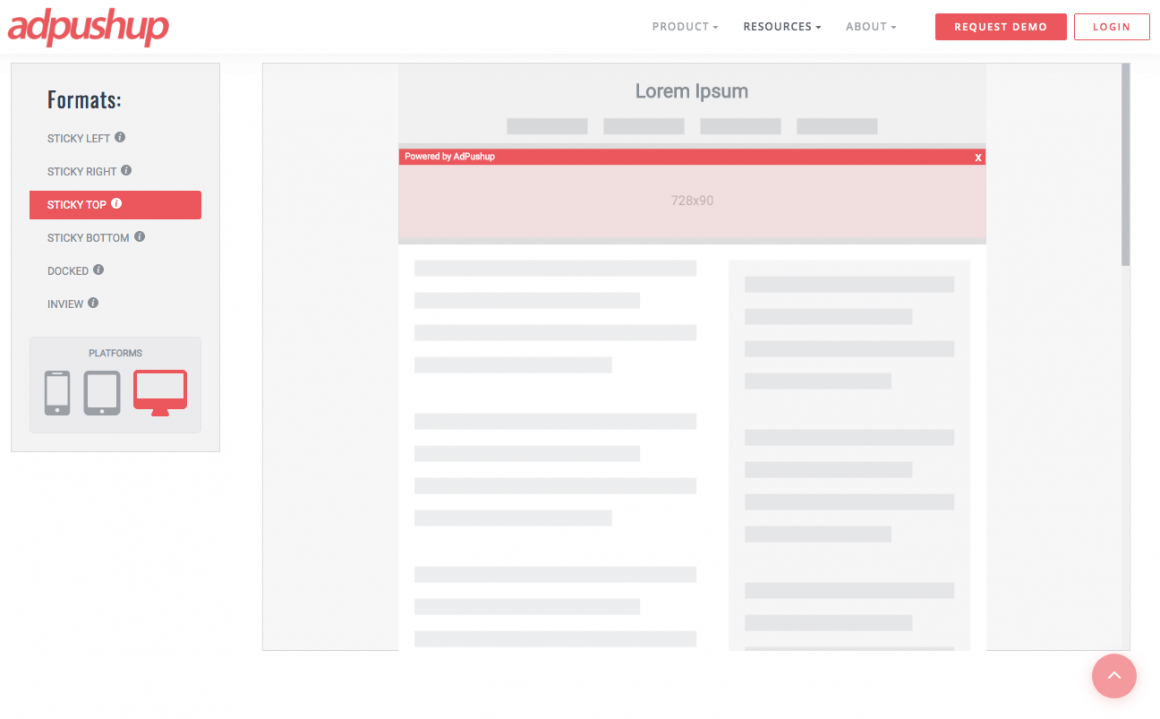 According to Statista, in 2018, 52.2% of global website traffic was generated through mobile. In the first quarter of 2019, the mobile traffic share stood at 48.71%. Therefore, optimizing ads for mobile has been more important than ever.
AdPushup helps you perfectly optimize your ads depending on the device type so that you don't lose revenue. It offers an ad gallery to view and understand how the ads will be placed and how they will look on different devices.
Also, AdPushup's Demand Optimization works to display high-yielding ads replacing by giving you access to the top global campaigns.
Experiment with Multiple Ad Formats
According to SmartInsights, the average display ad CTR for all ad formats and placements is a mere 0.05%. As a solution, AdPushup offers a suite of Innovative Ad Formats to help publishers attain higher CTRs.
In-Image ads: This is an innovative format where the system scans your content and adds contextual ads for better relevance.
Sticky Ads: Sticky Ads have been around for some time and they really work. With this ad format, the chances of conversion increase as your ads are constantly seen by the users, no matter how much they scroll towards the bottom.
In-view Ads: These ads remain dormant within the content and media until the user interacts with the page. They expand themselves only when users scroll down to the section where these ads are actually placed.
Docked Ads: These are similar to Sticky ads, however, they are not fixed to a specific location. They get triggered when users scroll down the page beyond them and become sticky.
Harness the Potential of AMP
Most publishers are aware of the AMP technology. Google supports this tech to leverage the quick loading of web pages on mobile devices. AMP improves the overall user experience in terms of site speed and performance.
However, the revenue might get impacted if the ads are not properly optimized for AMP.
AdPushup makes it simple by offering custom implementation of Accelerated Mobile Pages. AMP results in a minimized load time which leads to a better ad viewability score.
Moreover, AMP web pages have a competitive SEO advantage in search engines and is an ideal solution for publishers who struggle with high abandonment rates and low ad revenue on mobile devices.
Ad Mediation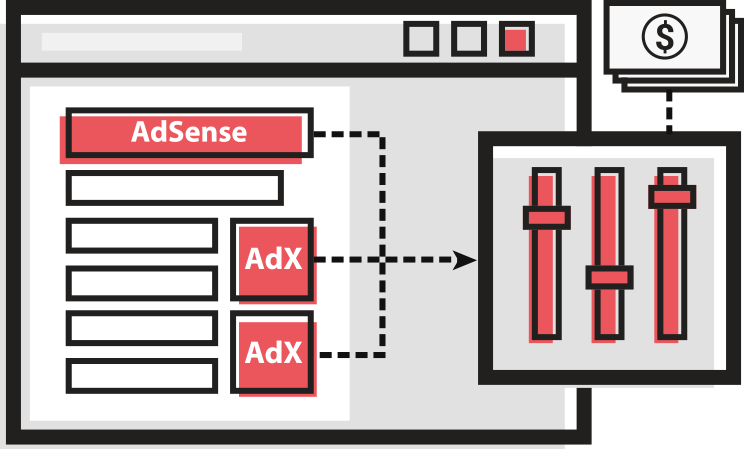 Ad Mediation is a great offering by AdPushup that helps you get a better yield from closed and non-RTB ad networks (where real-time auctions don't exist).
Ad mediation categorizes website traffic in over 600 audience segments based on country, device, data, and others to get historical performance data.
AdPushup processes traffic data with over fifteen parameters to check which network is the best fit for the ad impression. Although this system runs automatically, users get the option to manually override it with their preferences.
Get the Best Bid For Your Ads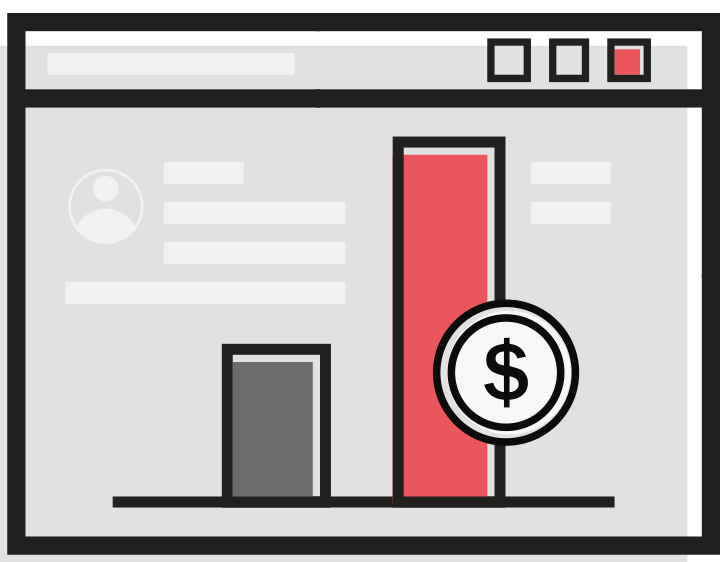 AdPushup's Header Bidding solutions help you open up your inventory to multiple demand partners in real-time. Their header bidding technology is backed by optimization features using data science and machine learning in order to maximize your ad yield.
It gives you a simple solution to get the highest returns by allowing multiple partners to bid simultaneously. You also get the option to invite your preferred partners to bid along with the open fellow bidders.
Key features of header bidding:
Demand partner selection
Smart timeout management
Bring your own demand
Native demand integration
Bid monitoring & discrepancy resolution
Multi-ad size support
Recover Lost Ad Revenue
Every year, publishers lose an ample amount of revenue to ad blockers. They are one of the main roadblocks for publishers. There are many plugins and scripts that are available in the market to fight them. But ad blockers quickly learn about them and get immune.
AdPushup came up with pro-user ad-reinsertion technology that helps publishers recover the lost revenue without disrupting the user experience.
Another advantage is that AdPushup offers complete reporting on the revenue loss due to the ad blockers, and the revenue recovered from those ads.
Get Started With 2-step Onboarding
As a publisher, you don't require technical knowledge to get started with AdPushup. Here's how the AdPushup onboarding works:
1. Sign in to your AdPushup console to 'Add your website.'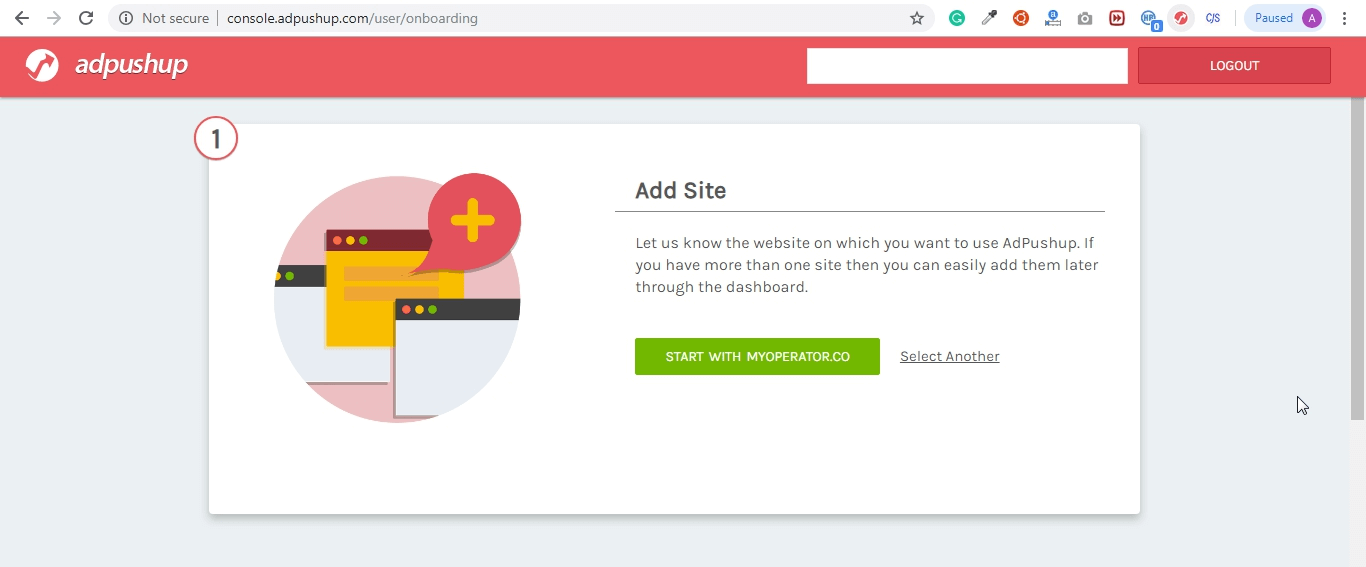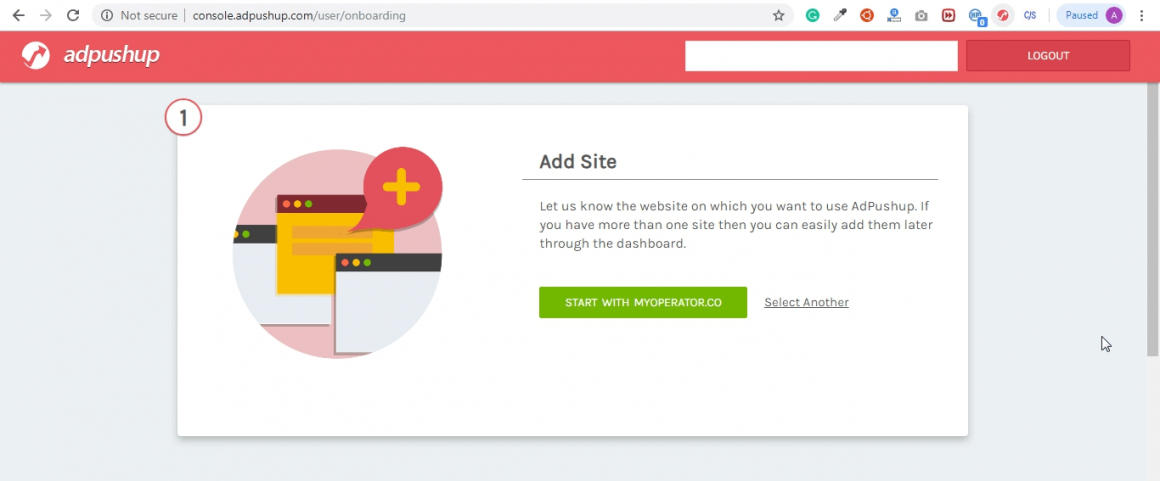 2. Insert the code snippet in your website header and 'Save' it.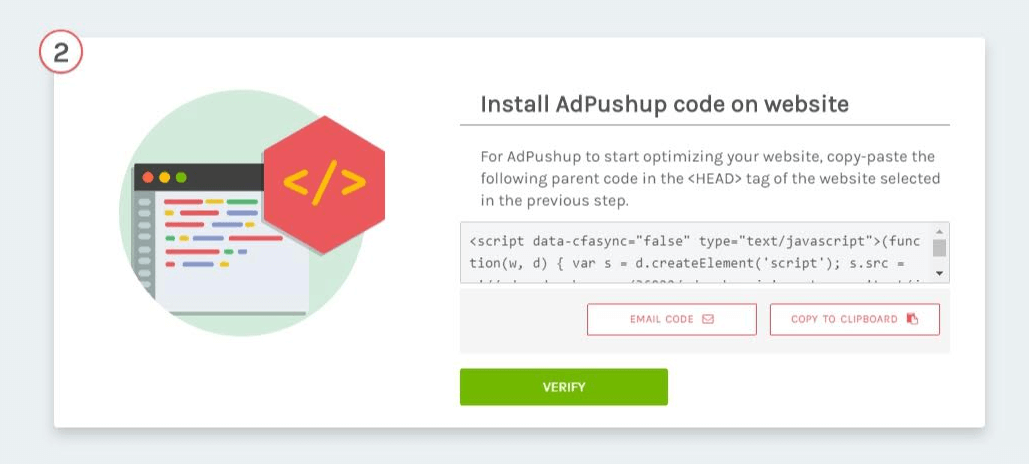 Plugins like WordPress Insert Headers and Footers can make the code implementation simple for you to get started right away.
Get the Data You Want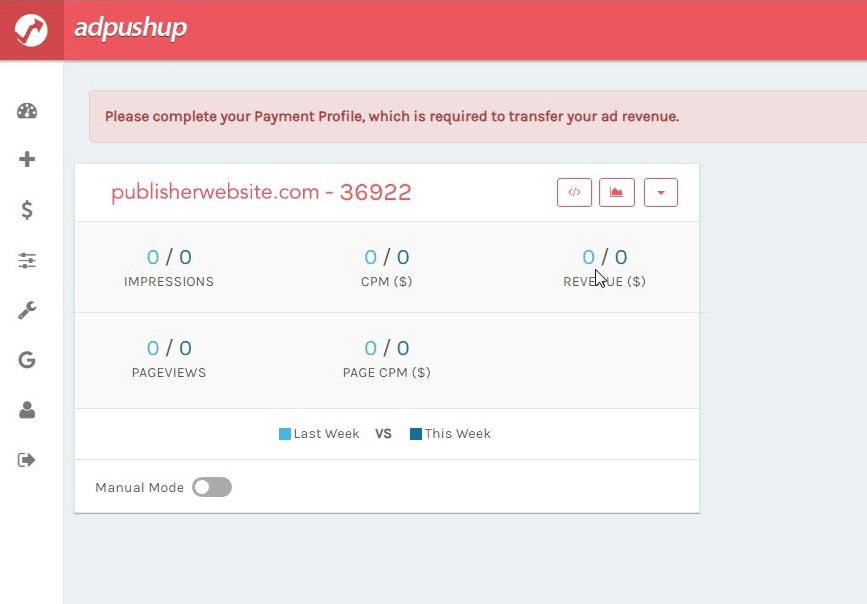 Once your setup is running and there's substantial data collected, your ad impressions and revenue starts populating the dashboard. This window gives you a performance overview of the websites you've added to your AdPushup console.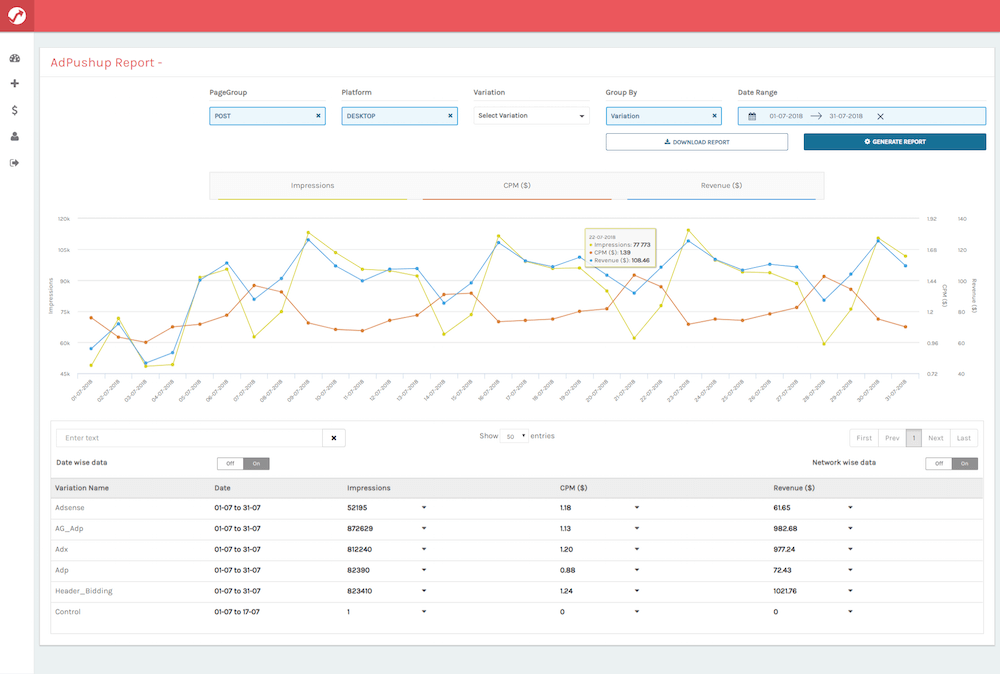 Next, the reporting creates a repository of data that matters to you as a publisher. It gives you ad reports containing performance-measurement metrics like ad impressions, CPMs, and revenue received from each ad variation.
Going deep, you can fetch network-wise or parameter-wise reports by choosing the options present in the dropdown menu options. With the most crucial data at your fingertips, you can find what works and what not; or keep testing until you get the best returns.
Get the Support You Need
AdPushup is a managed-service. Meaning, you do not need to do the legwork to manage your ad operations.
AdPushup assigns a dedicated account manager to every publisher so that you don't have to worry about any technical issue or support. So, you can surely trust their services and get on board.
Final Word
If you look around in ad tech forums, online communities, and other discussions, you will find that some folks make good revenue from the same amount of traffic, while some find it difficult to monetize their traffic.
For the latter, AdPushup helps publishers grow their ad revenue by continuous testing, monitoring, reporting, and many more features, backed by dedicated support.