Blogging has been one of the most talked-about online money making ways in the recent past, if you wish to know how you can make money as a blogger, here are a few ways.
The digital era has established some span-new ways of making a living. Today's youth tries to keep pace with the latest trends of the internet world, plunging into many popular online methods of making money, like blogging.
And, since the marketing potential that blogging has is tremendous, running a weblog has become one of the hottest and most lucrative trends of today.
Thus, the importance of high-quality content has become a critical factor of a successful blog. If you are blogging in the English language, there are programs that will help you to improve your writing skills for any kind of English paper.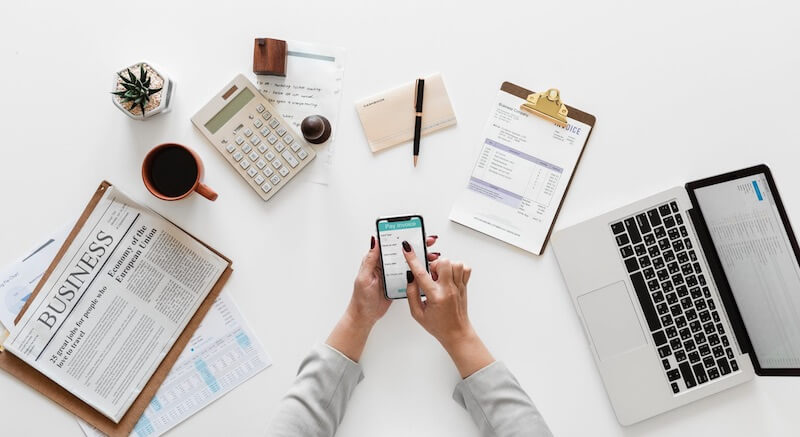 As the omnipresent online industry infiltrates our life, we can't but immerse in the rapid flow of habits and occupations it brings along.
Isn't this the reason why many people have turned to blogging, one of the trendiest and most lucrative way of making money on the web, leaving the comfort zone of their studying and professional routine?
Blogging is by far the most popular and longed for online profession these days.
And no matter whether you're a weblog mastermind with loads of expertise, or just an enthusiastic newbie who wants to give it a big shot, learning some vital techniques will only do good for your blogging business.
Now, let's get started.
1. Affiliate Marketing
This is one of the most effective and doable ways. To begin with, let's define this super-powerful tool of boosting your blogging business.
Affiliate marketing is the process whereby you earn a commission by promoting other companies' products on your website. Sounds catchy?
You can raise some good money by just placing someone else's link in your blog post. 
How affiliate marketing works, then? In terms of the blogging business, this process can be referred to as the promotion of some company's products or services in your blog.
All you need to do is insert in the text a link directing the reader to that company's website. And, each time the reader clicks the link, you get your commission.
2. Sponsorship
Sponsorship programs are somewhat similar to affiliate programs. The first difference between them is that while affiliate marketing prevents you from negotiating your deals directly with the company.
Sponsorship programs require you to contact the service which product you are to promote.
Another distinction between these two practices is that with affiliate programs, you earn your commission only after a user makes a purchase using the link.
In sponsorship deals, you get paid a fee no matter whether the users buy anything from the company or not.
This makes the sponsorship practice a lot more beneficial and lucrative for your blog as opposed to affiliate deals.
However, this striking perk is slightly compromised by some complexities that sponsorship deals entail, like the time and effort you spend on negotiating your deal.
3. Memberships and Subscriptions
This is when educating others helps monetize your blog. Today, thousands of users subscribe for educational tutorials and other programs, striving to keep up with innovative trends and what they require to go along with.
This means that you can turn it to your advantage by creating membership-only content in your blog.
Think of some video tutorials, audio podcasts you can generate to attract knowledge-hungry users. But remember to ensure that your content is locked away from users who don't have the subscription. 
4. Direct Product Sales
This money-making method is about posting the items you want to sell right in your blog.
It's both different from and similar to affiliate deals, which imply helping other companies sell their products and services by placing the links to their websites.
But with traditional web sales, it's much more straightforward: you simply put a product or a service up for sale in your blog, just like they do on eBay, and wait for your potential customers to contact you. 
5. Advertising
Spicing up your blog with ads can bring you a decent income. In layman's terms, blog advertising is the paid promotion of other companies' products and services.
For running ads in your blog, you can select some space in the header, footer, and sidebar of your website. 
6. Join CPC or CPM Networks
CPC and CPM networks are very popular among bloggers. CPC stands for cost per click, one prime example of CPC network is Google AdSense.
CPM stands for cost per mile or cost per 1000 impressions. So, the companies that go for the CPM model will pay the publisher a certain amount for every 1000 impressions on their ads.
We have listed the best CPM ad networks for bloggers to make money. You will find some of the nest networks that you can join to make money.
Final Word
As you can see, it's easy and even thrilling to strike gold blogging. The foremost thing you need to do with these money-making methods is to adapt them to the distinctive mechanism underlying your blog.
Whether you choose to spice up your blogging business with only one of these ways, or all of them at once –  thing will work in your favor providing you operate them wisely and rationally.