Tumblr is one of the leading platforms to create a free blog. You can use Tumblr to write your content and you can also use the platform as a social site to promote your blog content.
What if you want to make your Tumblr blog private? Is that possible?
Definitely, it is possible. In this article, we will see how to make a Tumblr blog private.
When we talk about the private blogs the privacy could be in many levels. You can make a site completely private by password protecting it. You can make a blog open to a group of people while it is not accessible to outsiders.
So, you need to first understand your objective and proceed accordingly.
While most of the bloggers struggle to get more traffic to their blog, why would someone like to make their blog private?
There could be a number of reasons to make a blog private. For example, if you are creating a blog just to write your personal things; it is not a good idea to keep that open to all.
At Tumblr, many folks create a blog just to practice and improve their writing skills, so why to keep that open to all.
If you are blogging professionally, it is better to create your blog on WordPress platform that offers you complete flexibility in terms of design and monetization and SEO benefits. Here is an article that will help you to understand how to create your first blog and get your domain name for free.
Make a Tumblr Blog Private
Tumblr doesn't allow password protect your first blog. If you like to create a private Tumblr blog, you will have to create a secondary blog and password protect it.
However, there are a few options that will reduce the visibility of your first Tumblr blog. Let's have a look
First Step: Go to your profile and settings
Click on your profile icon on the right top corner of your site and click on the settings tab.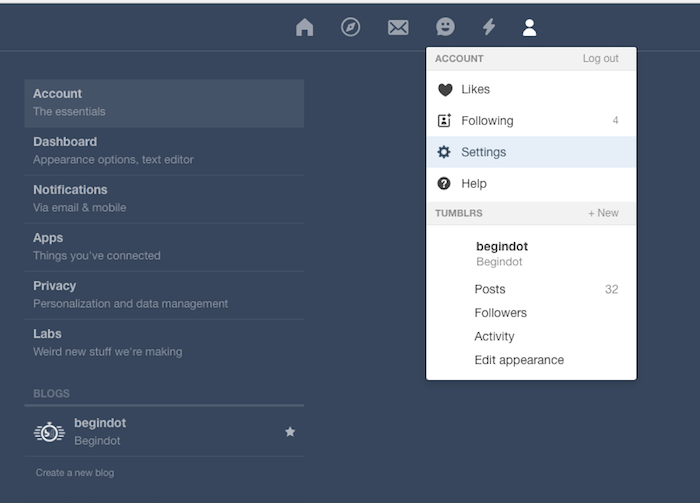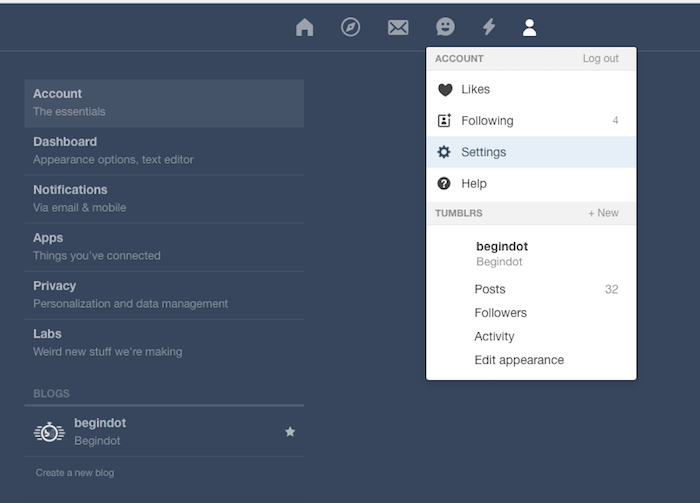 Second Step: Select the blog to change the visibility
Click and select the blog that you wish to make private. When you click on the blog it will take you to the settings of the blog.
Scroll and go down to the visibility settings options and set it up according to your need.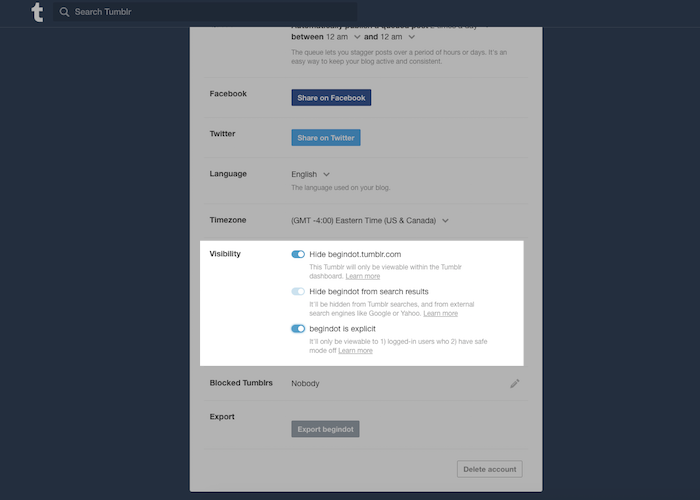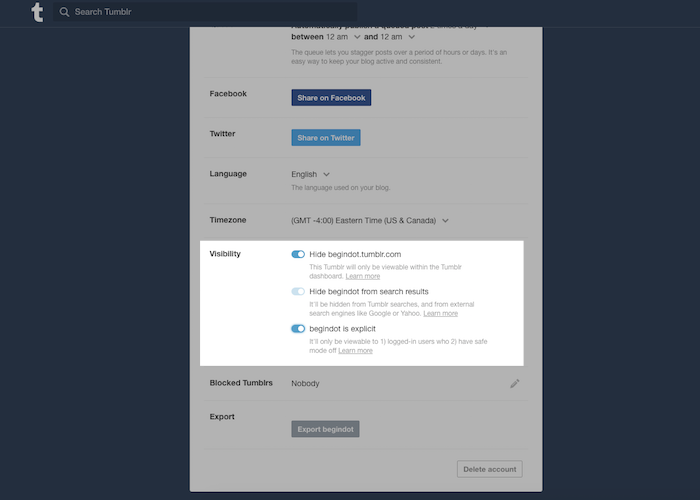 Password Protecting Your Tumblr Blog
As already mentioned, Tumblr doesn't allow you to password protect your main blog. However, you can create a secondary blog and password protect it.
01. To create a password protect your Tumblr blog, click on the profile Icon at the top right corner and click on +New Button.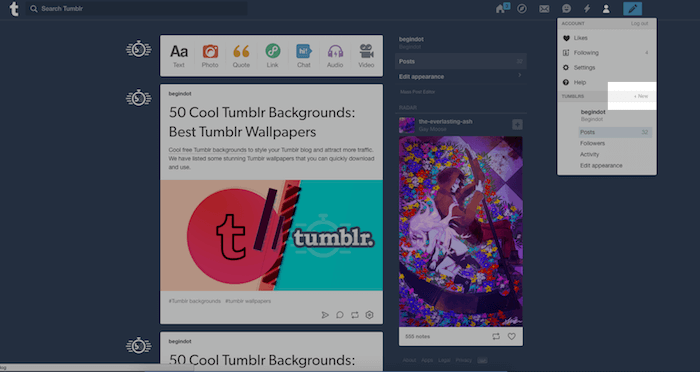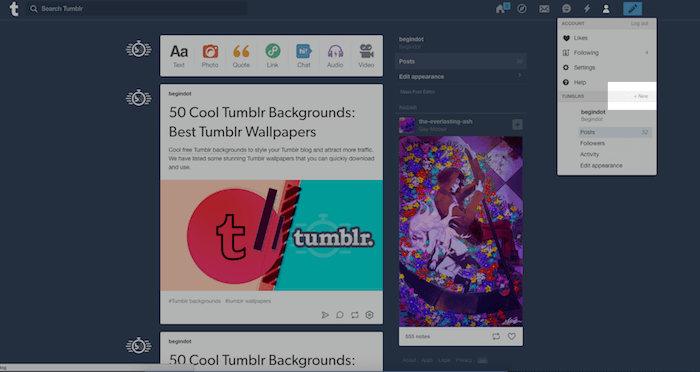 02. In the next screen, you will get the option to add the details of your new private blog. Put the name of your blog, the URL and the password for your site.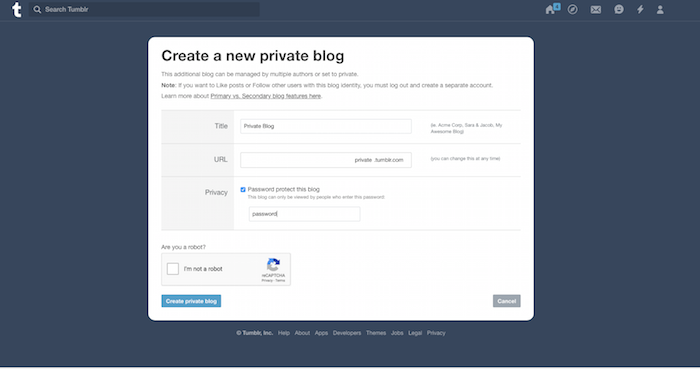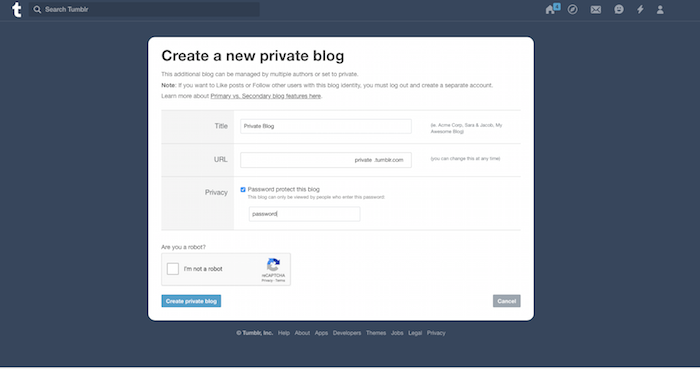 Now you have your own private blog
Final Word
The process of creating a private blog is quick and simple and you don't have to go through any complicated settings.
We at begindot already published a number of articles related to the Tumblr platform such as this article about the best Tumblr backgrounds that you can use to make your Tumblr blog look beautiful.
Next to read