Revenue growth is important for any SaaS company, but it's not the only metric that matters. In order to achieve a high ROI, SaaS businesses need to focus on three key areas: customer acquisition, customer retention, and pricing.
SaaS digital marketing can be a great way to drive customer acquisition and grow your revenue. You also need to focus on customer retention and pricing.
Customer retention means keeping your customers happy and engaged with your product or service. Pricing is a balancing act between what your customers are willing to pay and what your company needs to make a profit.
Here are 9 powerful ways to improve your SaaS company's ROI:
1. Offer a freemium model
The idea is to offer a basic version of your product for free, hoping that users will eventually upgrade to the paid version.
You can offer a limited free trial, or you can offer a fully functional free version with some features locked behind a paywall. Whichever approach you take, the goal is to get users hooked on your product, so they're more likely to upgrade to the paid version down the line.
Offering a freemium model can help you generate buzz and word-of-mouth marketing for your product. It can also be a great way to get feedback from users so you can improve your product before launching the paid version.
2. Use content marketing to drive traffic and leads
Investing in content marketing can help you attract new users and convert them into paying customers. Creating high-quality blog posts, infographics, ebooks, and other types of content can help you build an audience, generate leads, and establish your brand as a thought leader in your industry.
When planning your content marketing strategy, make sure to focus on creating targeted content for each stage of the buyer's journey. That way, you can attract new users and guide them through the sales funnel until they're ready to buy.
3. Implement a referral program
Referral programs can be a great way to get new users to try your product. When existing customers refer to new users, they're essentially vouching for your product, which can help increase conversion rates.
Plus, referral programs typically offer rewards for both the customer and the person they refer, which can help create a sense of loyalty and encourage customers to keep using your product.
4. Offer discounts and coupons
Discounts and coupons can be a great way to attract new users and encourage them to try your product. You can offer percentage-based discounts, dollar-off coupons, or free shipping codes.
Just make sure you don't offer discounts too often, as this can erode your brand's perceived value and make it harder to raise prices in the future.
5. Leverage influencer marketing
Influencer marketing involves working with popular social media users to promote your product. This can be a great way to reach a new audience and generate interest in your product.
There are a few ways to go about this. You can either work with influencers directly, or you can use an influencer marketing platform.
If you decide to work with influencers directly, ‌choose ones who apply to your target audience and who have a large following. You should also give them some sort of incentives, such as a free subscription or a discount code.
6. Host a webinar or online event
Webinars and online events can be a great way to promote your product and generate leads. You can use these platforms to showcase your product, provide valuable information, and answer ‌questions potential customers may have.
To make your webinar or online event successful, you need to promote it effectively. You can do this by using social media, email marketing, and paid advertising. Create a catchy title and description, and use attractive visuals to grab people's attention.
You can use software like Zoom for managing your webinars.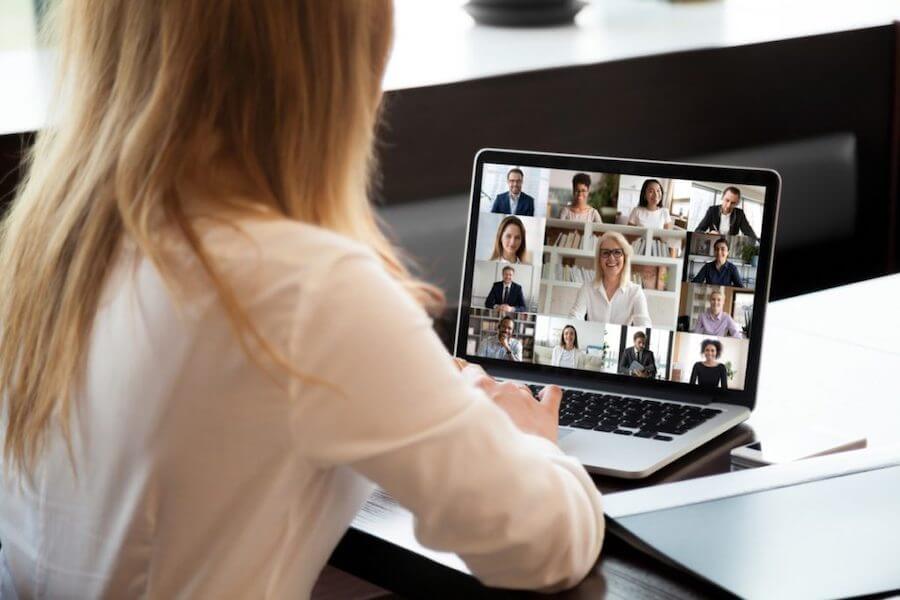 7. Automate your marketing
Automating your marketing can help you save time and resources while still reaching your target audience. There are good marketing automation platforms, such as HubSpot and Marketo, that can help you automate tasks like email marketing, social media posting, and lead generation.
Use data to segment your audience, personalize your messages, and track the results of your campaigns to see what's working and what's not.
Integrating your sales and marketing efforts can help you close more deals and boost your ROI. Use a CRM system to track leads from first contact to close, and consider using a marketing automation tool to automate tasks like lead nurturing and follow-up.
8. Focus on retention
Acquiring new customers can be costly, so it's important to focus on retaining the ones you have. E-mail marketing, loyalty programs, and customer success managers can all help you keep your customers.
Monitor your customer churn rate and focus on reducing it. You can do this by offering discounts, providing stellar customer service, and staying in touch with customers after they purchase your product.
9. Optimise your website for SEO
The best practices for SEO are creating informative and keyword-rich content, building backlinks, and optimising your website for mobile.
Make sure your website is user-friendly and easy to navigate, and that it loads quickly. You should also ensure that your site is mobile-friendly, as more and more people are using their smartphones and tablets to access the internet.
Pay attention to your website's design, as this can also affect your SEO. Use clean and professional-looking visuals, and make sure your website's structure is easy to follow.
The bottom line
With driving ROI, there is no one-size-fits-all solution. The best approach is to experiment with different strategies and see what works best for your company.
Keep track of your results, and adjust your approach as needed. With a little trial and error, you can find the perfect mix of marketing tactics to help you achieve your desired ROI.