Another year is just about to end. Let us begin the New Year with our best foot forward and make resolutions that we will follow in the next 12 months to come. Many of you must have made New Year resolutions in past.
But the harsh truth is that only a few stick to these promises that they make to themselves.
Today as bloggers, let's make a few resolutions for the New Year and also promise ourselves that we will stick to them until the end of the year.
Here are 5 resolutions that every blogger should make for the year 2018.
If you can continue to keep working according to these resolutions, I can ensure that you will see a huge growth in your blogging career by the end of the coming year.
So let's begin.
Also Read: 10 Places To Promote Your Blog Post Immediately After Publishing
[bsc_alert type="info" dismissible="false"] New Year Resolution For Every Blogger
[/bsc_alert]
#1. Say No To Procrastination And Set Deadlines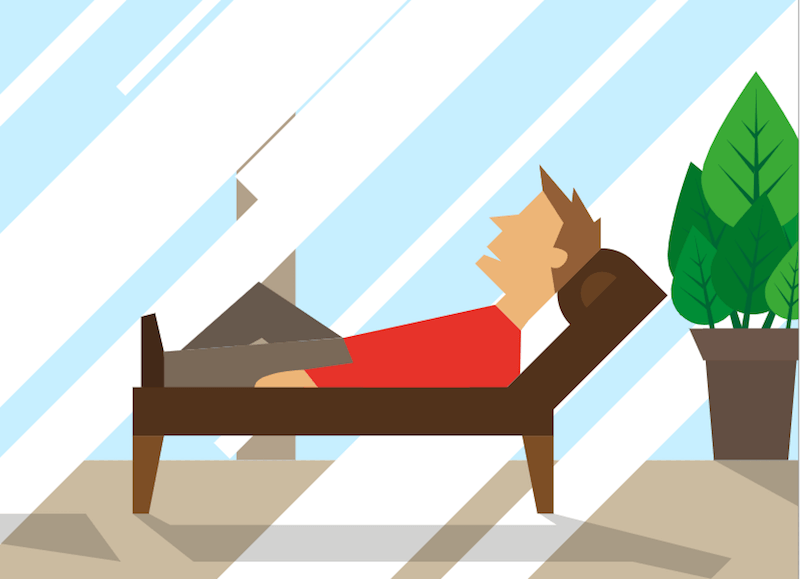 The best thing about blogging is the flexibility that you get in the working hours. Unlike a 9-5 job, a blogger does not really need to be sitting in front of the computer throughout the day. But this can sometimes come as a major challenge.
I have observed from my personal experience that because I don't have a fixed timing to start my work, I end up procrastinating a lot. And by the end of the day, I realize that I could have done much more had I started a little earlier.
By doing this regularly we bloggers, end up missing out a lot. Procrastinating your work today means postponing it for the next day. So more of your work gets piled up as you keep procrastinating your work every day and you finally end up with a lot of work to be completed together.
Not just this, if you are a freelancer, your paychecks also gets delayed because you are delaying your submission. For someone who is maintaining a blog, your procrastinating habits can hamper the growth of your blog.
In order to stop all of these from happening let's make a resolution. "I Say No To procrastination". The best way to deal with this is to set defined deadlines for your work.
A fellow blogger once told me, that the more you procrastinate the more you get delayed. So just sit on your laptop and work for an undivided 45 minutes. Then check for results.
And it truly worked. Earlier I did not know how long I need to complete a 1000 words post. And it was always difficult to answer this question to my clients. Now I know that I can complete a 1500 word post in 90 minutes. This includes my research too.
Do it for your self and see if you too get effective results.
Read This: Secret Mantras Of Successful People to Stay Motivated
#2. Add Value To Your Blog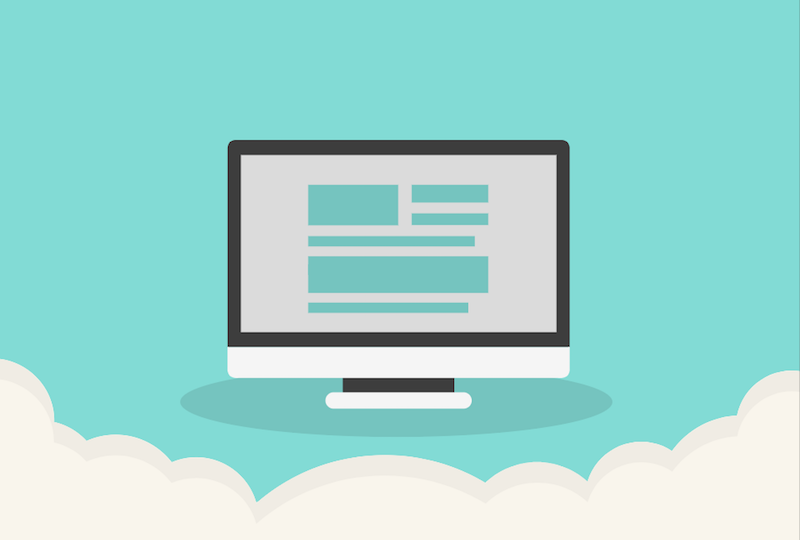 Adding value to your blog is one thing that every blogger must do. Maintaining a blog only with profit in mind is not always a good thing to start with. Even though there is no shame in thinking of monetizing your blog from day one, that should not be the sole reason to set up your blog.
Whenever you start a blog make sure your readers have something to learn from you. Posting random posts with no value will only degrade your blog quality and readers will not love visiting it either.
To make your readers enjoy reading your posts, make them informative, entertaining and readable. Writing tough English that people will not understand is not something that you should do when you are drafting posts on your blog.
Another thing that adds value to your blog is the ease with which readers can handle your blog. Work on the navigation so that visitors find it easy to find things that they want to. You should also work on its appearance to make it appealing to your readers.
#3. Be Professional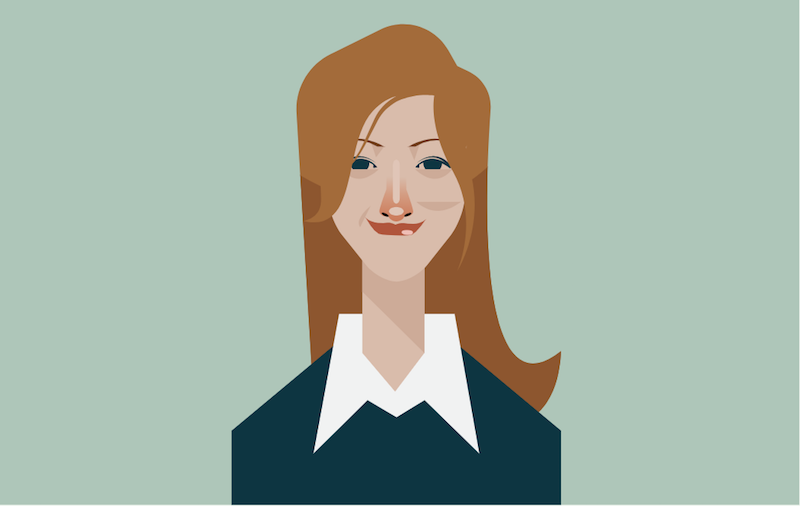 Most bloggers do not have an office to work from. Because if you have your laptop and a good internet connection blogging can be done from anywhere in the world.
Not working from an office does not, however, mean that you can be casual about your work.
Always give your work the top priority. Find out the best time of the day when you are the most productive. Put all your concentration in your work at this time. If you are working from home, lock yourself so that you are not disturbed by family or guests while you are working.
Being professional also means to maintain a proper relationship with your clients, readers, and followers. Make sure you interact with them by replying to their comments and emails. If you are working for a client, always try to meet the deadline for your submission.
Maintaining a good rapport with fellow bloggers, readers, followers, and clients should be one of your priorities. So here is the third resolution. Stay Professional.
#4. Organise And Plan Out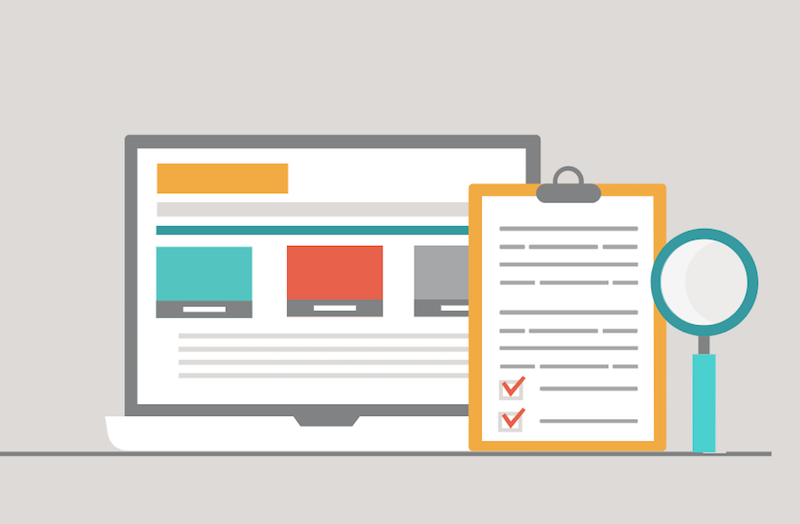 The fourth resolution is to Organise and Plan your work. Doing this will not only help you get more work done but also prevent you from delaying your work.
Set up a proper plan and organize your schedule by dividing your time into different sections. Now allocate your time to your work in such a manner that you have enough time to complete the tasks.
Plan your schedule a day before. The best way to do it is to write it down. Keep a journal or get a small whiteboard to write down your schedule for the next day.
Try completing your work during the day. Keep striking out the work that is done. By the end of the day, you see how good you feel to strike out the long list of work that you were to complete during the day.
Now plan out your schedule for the next day and repeat the process.
#5. Strategies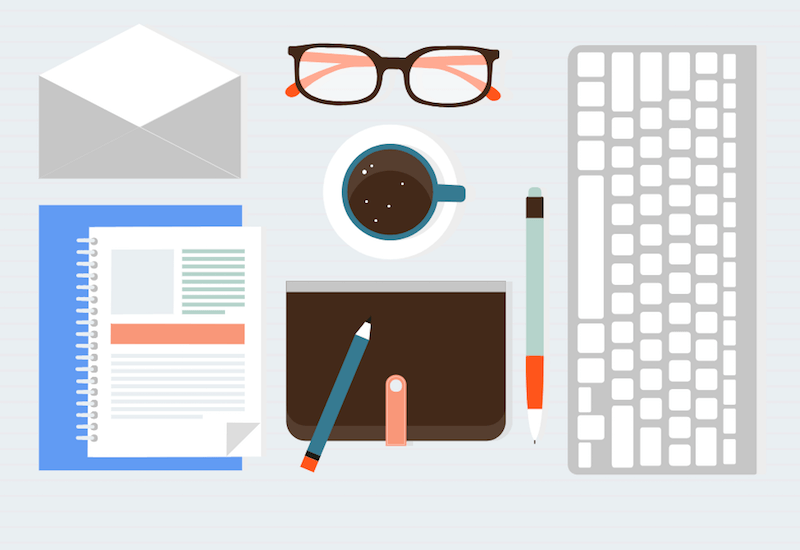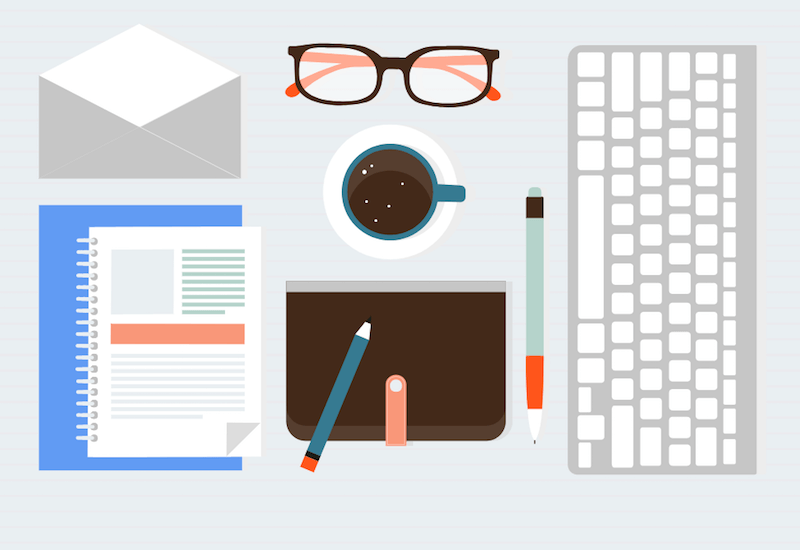 The fifth resolution for a visible growth in the coming year is to Strategize. So what are these strategies that will make you grow as a blogger? As a blogger, you might be doing one of the two things. Either you blog for a company or for an already established blog or you maintain your own blog.
If you are blogging for others, your strategy should be to increase your client base. To do that the first thing you should work on is the quality of your content. If people like your writing skills your client's list will automatically swell.
But you cannot just sit back relaxed hoping you will have clients just by writing good. Make yourself visible on different platforms.
Engage with your readers with your comments, reach out to other bloggers and pitch your idea for guest blogging.These are some of the ways that will help you grow. Do a thorough research to find out more ways.
If you maintain your own blog, your strategies to make your blog grow will be entirely different. Apart from taking care of your content quality which includes images too, you should also focus on the blog design and ensure that you post consistently.
Another very important point to remember is to try and find out different aspects to monetize your blog. But in order to do that, you will first have to gather enough readers in terms of traffic.
Identify your target audience and find out how you can work on increasing your subscribers' list. You should also focus on working on your presence on social media platforms. Interact and connect with other prominent bloggers and learn from them.
Over To You
These are a few resolutions that every blogger should have for the coming year so that they can grow and earn more as a blogger. I plan to follow them to my best ability. Do you also want to try them out and see if it affects your career too?