MyThemeShop is known for creating fast loading SEO friendly WordPress products that can surely help your online business grow.
Get any MyThemeShop theme or plugin just for $19, this is the best time of the year to buy the products that you need.
We have published a big article with over 100 Black Friday WordPress deals, don't miss it.
I have always been a fan of MyThemeShop products and used their themes for most of my websites. They have a huge customer base, and many pros are using their products.
In this article, we will review MyThemeShop and see the best MyThemeShop themes & plugins that you can use for your website.
The multipurpose WordPress themes are getting popular these days as they offer tons of features and options to create any design for your site.
However, when it comes to MyThemeShop products, they have kept things simple as far as possible. Which is another great approach as it is proven that minimal designs work amazingly well?
Personally, I recommend the MyThemeShop themes for two reasons.
First Reason:

All of their themes are very quick loading, and this feature is extremely important these days to get a better ranking in the search results & offer a great user experience.

Second Reason:

The second reason why I love MyThemeShop product is the simplicity they have maintained throughout their products. They create newbie friendly themes that are easy to understand and setup.
There are many other advantages of using MyThemeShop Themes & Plugins that we will discuss later in this article.
Get Any Product from MyThemeShop
MyThemeShop Overview & Settings
Over 400k active customers, over 150 themes and plugins say the success story of MyThemeShop.
The main aim of MyThemeShop products is to help their customers rank their content higher in the search results.
I have used the MyThemeShop theme for one of my successful blog Sourcewp, and the theme helped me a lot of optimizing the site perfectly.
I tried many other themes from top theme stores before settling down my the MoneyFlow theme from the MyThemeShop store.
So, I'm writing this review of MyThemeShop from my own experience of using their products for the last four years.
What makes MyThemeShop Different?
There are some factors that make MyThemeShop different from the other WordPress product stores, a few themes are.
They create lightweight products

Clean code base

SEO friendly WordPress themes

Easy and Comprehensive admin panel

Quick and easy to setup

Great support 24X7
Getting Started With MyThemeShop
The process is quick and simple, once you purchase any of their themes, download the theme files and install it on your site.
To install the theme, go to your WordPress Admin Panel >> Appearance >> Add New >> Upload theme zip folder and activate the theme.
Once the theme is activated, it will show you the plugins that need to to use along with the theme. You can install the plugins or skin it at this moment.
You will see the new Theme Options under your Appearance settings. You can go ahead and set up your site preferences.
The MyThemeShop Theme Options Panel 
The theme options panel is neat and easy to understand. We have installed the Blogging Theme in a new WordPress setup just to take you through the process.
The theme options panel is the same for all the themes. In fact, they have created a framework which is solid, secure, and super quick.
The theme options panel will look like this.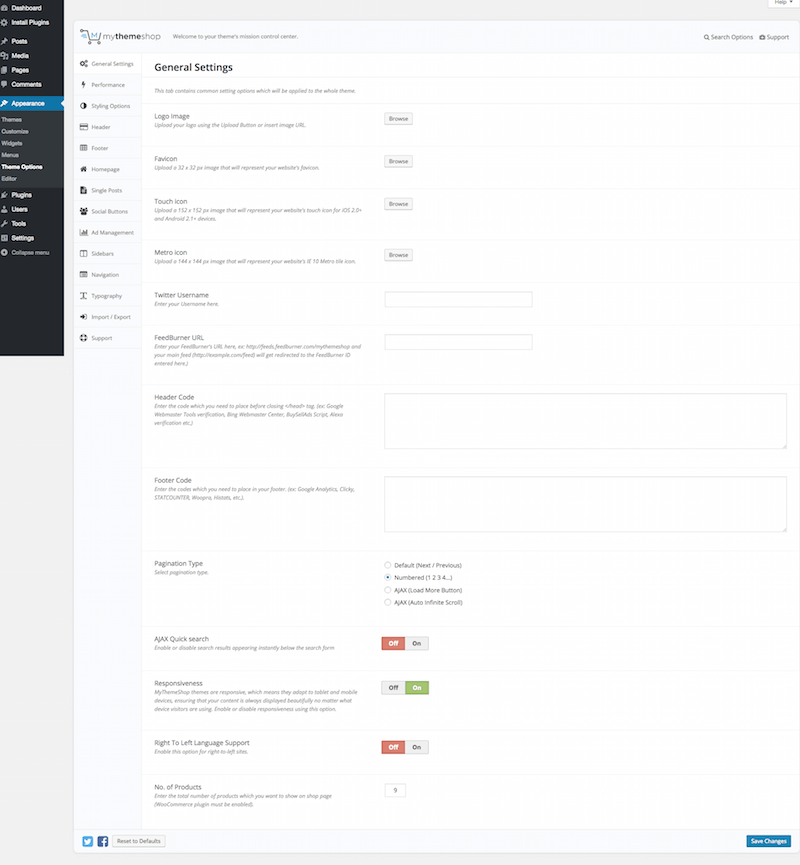 Under the general settings tab, you have options for uploading the logo, favicon, option to add header and footer code that will be helpful while settings up your Google Analytics profile.
You also have the option to select your pagination style; you can have numbered pagination, default previous and next post, AJAX Load More options.
Performance Settings
The performance settings are important as these settings will improve the loading time of your site. We all know how important the loading time of a site is.
Every additional second can have a big impact on your Google Search Ranking.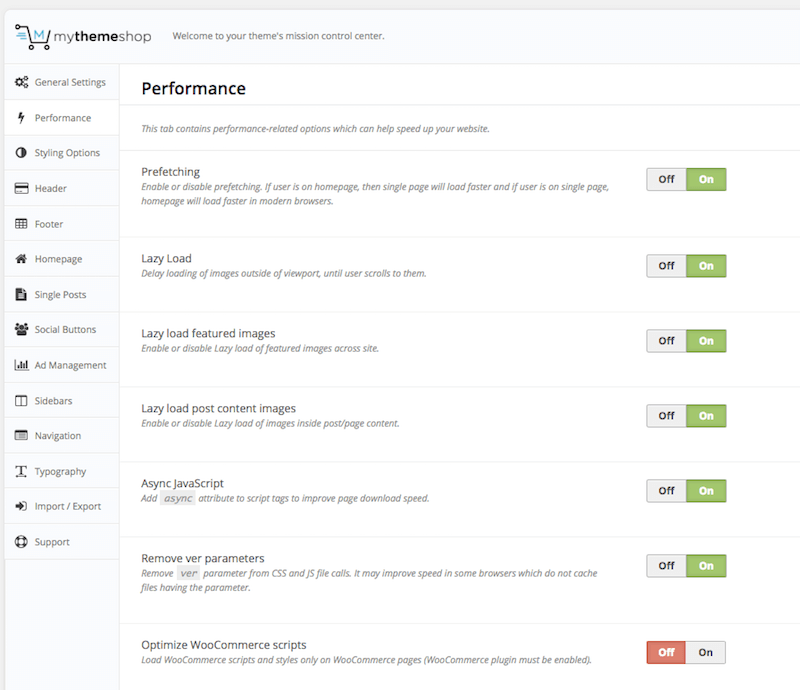 The prefetching option to pre-load your content so that your site presents the content instantly when a user clicks on another page on your site.
There is image lazy load option that will again have a great impact on the overall loading time of your site by delaying the loading of images on your site and presenting the content first.
If you are using the theme for your WooCommerce store, you can optimize your WooCommerce scripts by clicking on the last option.
Styling Options
The next set of options are to style your site. MyThemeShip offers you unlimited color options; you can change the color scheme of your site according to your need.
You also have the overall layout options as well as unlimited background options. You can select a solid color for your background and can set a pattern to make it look even better.
Under the styling settings, you have the option to add your custom CSS. This option will be very helpful if you wish to add any custom styling to your site.
The support team will help you with the custom CSS if you need, you can go through their support form as most of the things are already being discussed.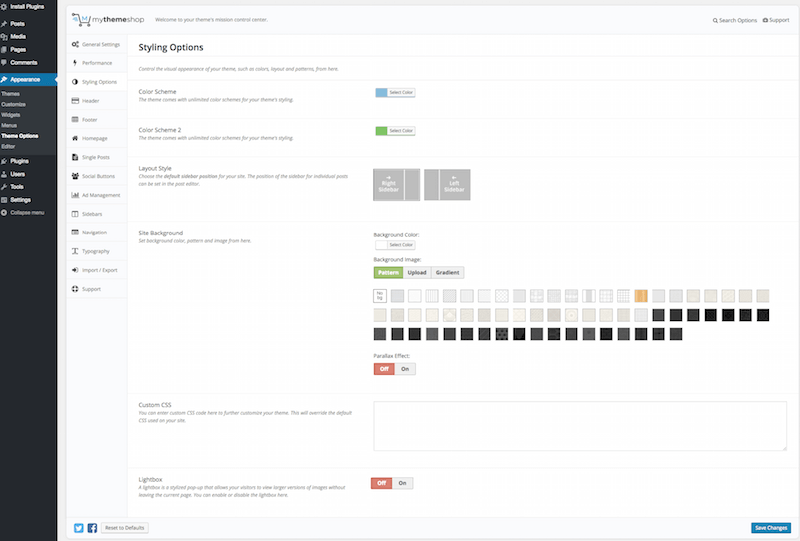 Header Settings
Here you can set up the header section of your site; you have the option to enable the fixed navigation menu for your site while a user scrolls down your page.
You can set the color for your header; you can select if you wish to show search option in the header. You also have the option to show your social profiles here.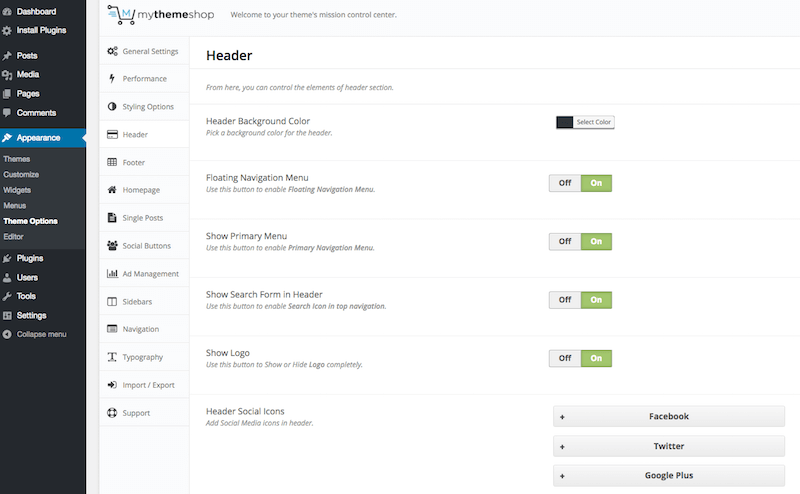 Footer Settings
Footer settings are similar to the style settings. Here you have the option to enable the footer widgets, if you don't turn it on here, the footer widgets will not work, or they will not appear in the widget settings page.
You can also show the social profiles in the footer. You can also style the footer as you like with unlimited color options and amazing patterns.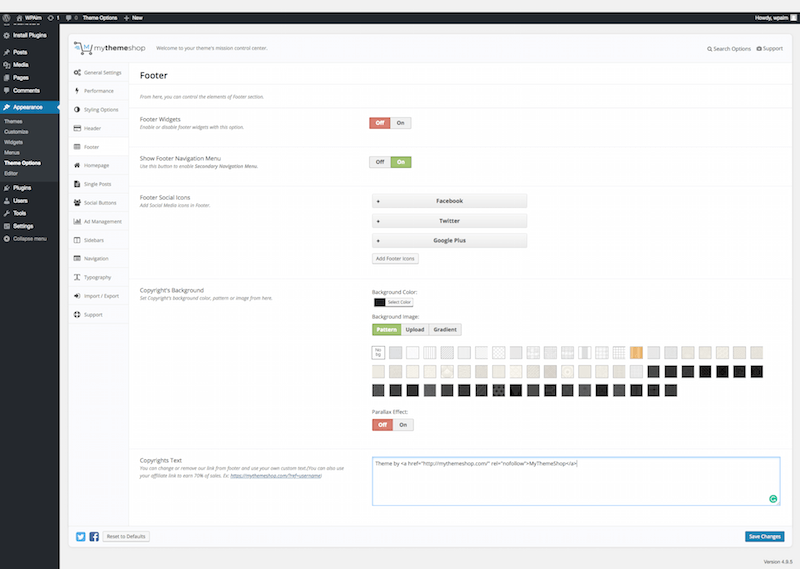 Homepage Settings
In most of the MyThemeShop themes, you have the option to set an unlimited number of sections to show posts from different categories and customize the homepage completely.
You also have the option to set the post meta for the homepage. If your theme has a slider on the homepage, you will have the option to enable it here.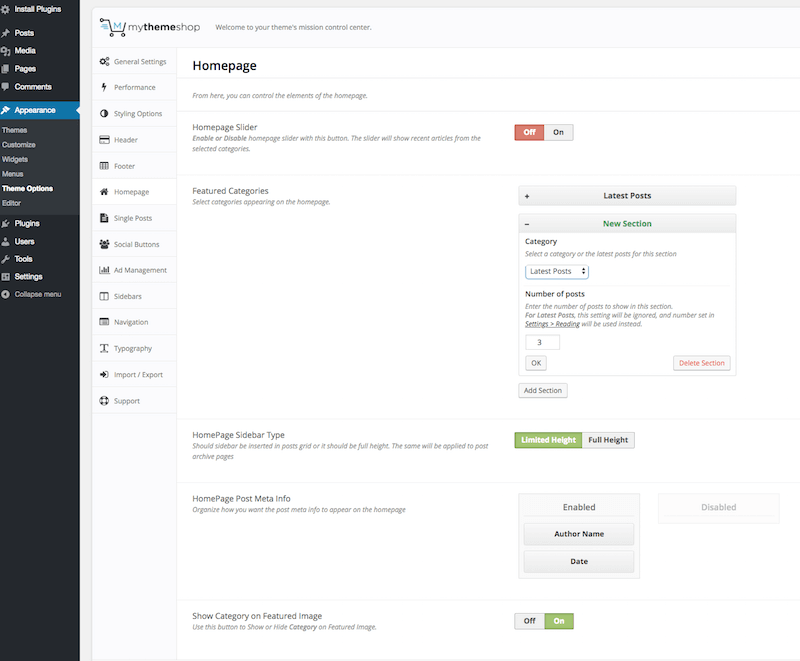 Single Page Settings
Single pages are very important as most of the incoming traffic in some or the other post page. So, in the single page settings, you can decide what you want to show and what you don't want to show.
Here you have the option to select the post meta information, related post settings, author profile and more.
Ad Management Settings
You have the option to add advertisement code in various location in the post such as just below the post title, below the post content. You also have the option to show the ads after a certain number of days.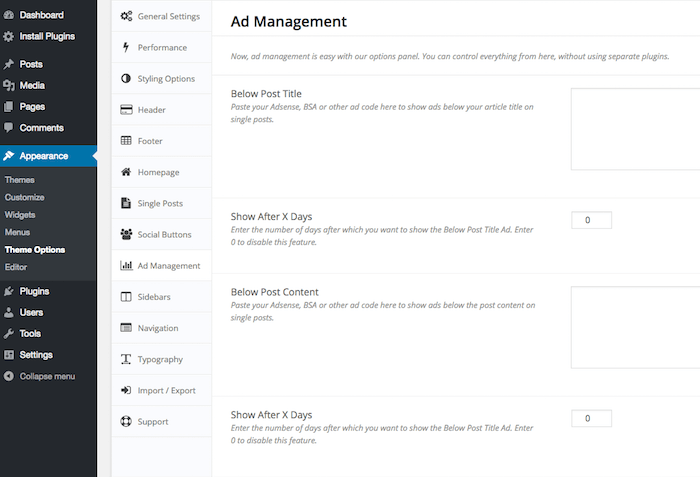 Theme Typography Settings
Typography settings are another important aspect to look at. MyThemeShop offers you over 600 Google Font options to choose from.
Along with the font option, here you can set the color of all the fonts at different locations of your site.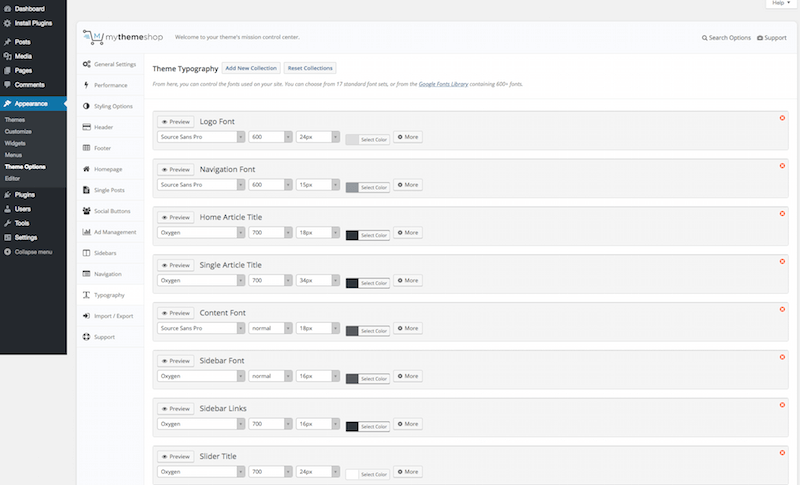 MyThemeShop Support & Documentation
As already mentioned I have used MyThemeShop products for a long time and contacted the support team on numerous occasions.
Many time I have contacted them for custom design related issues which are out of their support scope, but still, they extended support which was commendable.
In fact, the support is one of the most important aspects that make me stick to their product for so long.
MyThemeShop have a very active community form, and a lot of things are already being discussed. So, when you have an issue with your site, you can simply go to the support forum and search your site to find the solution.
MyThemeShop Pricing
You will always get an amazing discount on the MyThemeShop store. And their pricing is newbie friendly, you don't have to spend a lot of money to get their products.
If you compare their pricing with any other popular WordPress product, you will probably get it for half the price.
Here is how their pricing looks like. You can get a product in the range of $20 which is great. I would always recommend MyThemeShop products because they are very quick and SEO friendly. You will surely have an advantage over your competitors.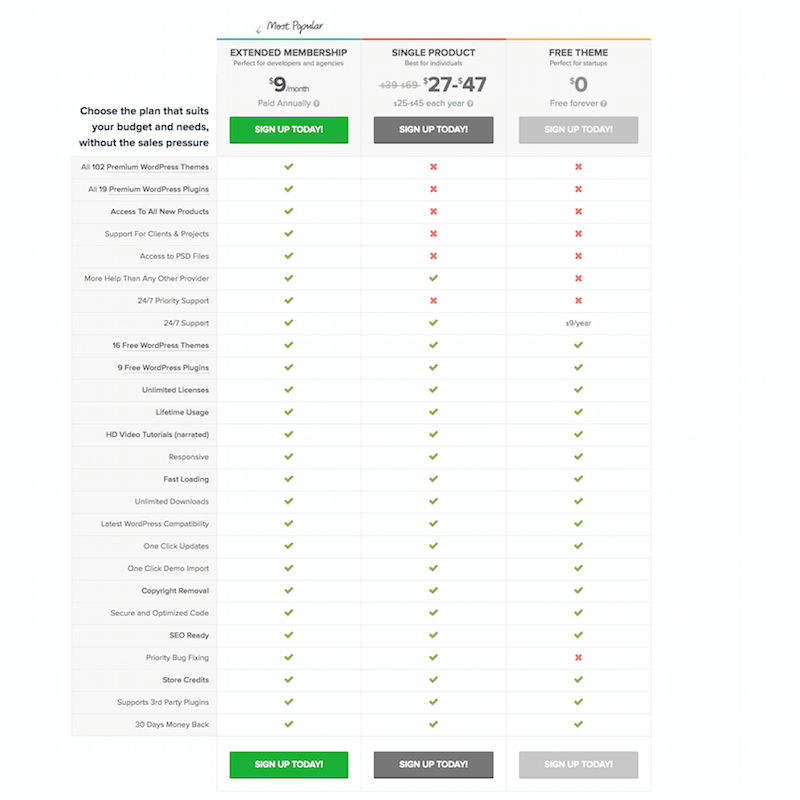 MyThemeShop For Developers
As you can see in the image above, they have a great plan for the developers who need customizable and SEO friendly products on a regular basis for clients.
You can get access to over 102 stunning WordPress themes and 19 very useful plugins for just $9 per month which I think is a great deal.
In this package, you will get unlimited support for clients, access to all PSD files, unlimited licenses, priority bug fixing and a lot more.
Best MyThemeShop Themes & Plugins
As already motioned MyThemeShop offers over 150 themes and plugins and there are some amazing free products that you can use to create your site.
You will find some of the fastest loading WordPress themes in the MyThemeShop store; they are highly optimized for both search engines as well as the visitors.
So, let's have a look at some of MyThemeShop's best themes & plugins that can help you to grow your online business.
Best MyThemeShop Themes
Schema Theme
The Schema is a perfectly optimized WordPress theme created for the bloggers. This theme is known to offer a great loading time.
It is one of the best SEO optimized WordPress themes available in the market. Keeping it minimal always helps.
Minimal design and great content is the perfect combination of a successful online business. And this theme keeps all the focus on your content.
The Schema is used by many leading bloggers because of the high-quality code and SEO benefits offered by the theme.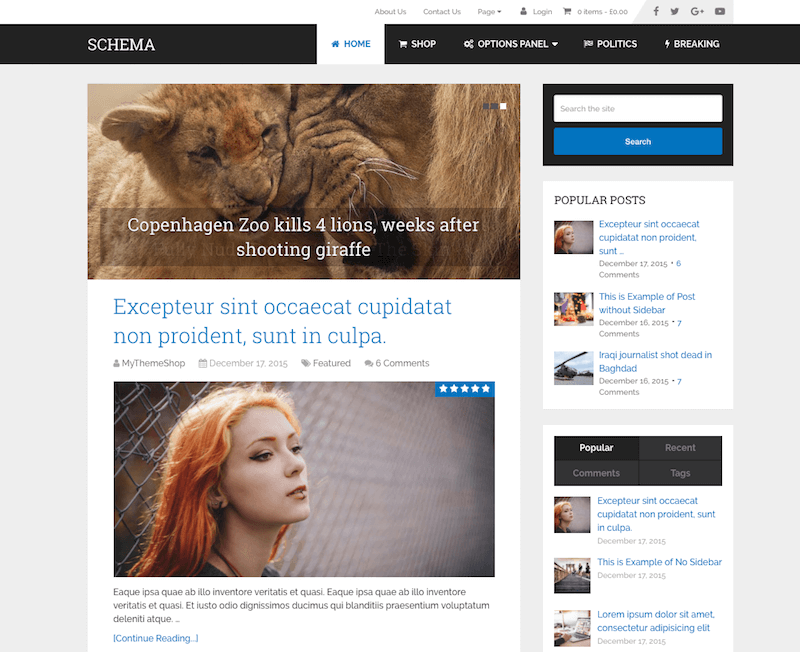 Lifestyle
As the name suggests, this theme is created for the Lifestyle blogs that need a great looking yet minimal design.
You will love the design of this theme; it is clean, minimal yet very powerful. This theme loads under 1 second, that's called performance.
The theme offers you some beautiful demo design options to choose from. And you have the one-click demo import option to get the design of your choice quickly.
This theme is created with the latest modern design trend in mind, and it will surely make your site look great. All you need to do is to create some great content the optimization part is already being taken care of by the theme.
Like all the other myThemeShop themes, this theme also offers you unlimited color options, background options, sidebar options, Google Fonts, Font Icons and highly responsive design.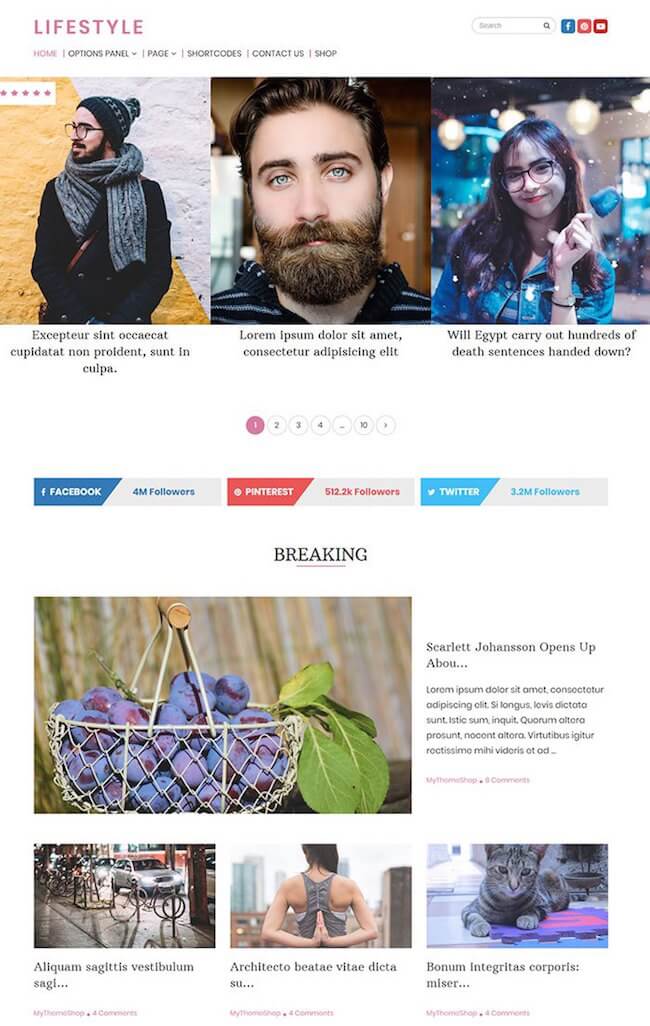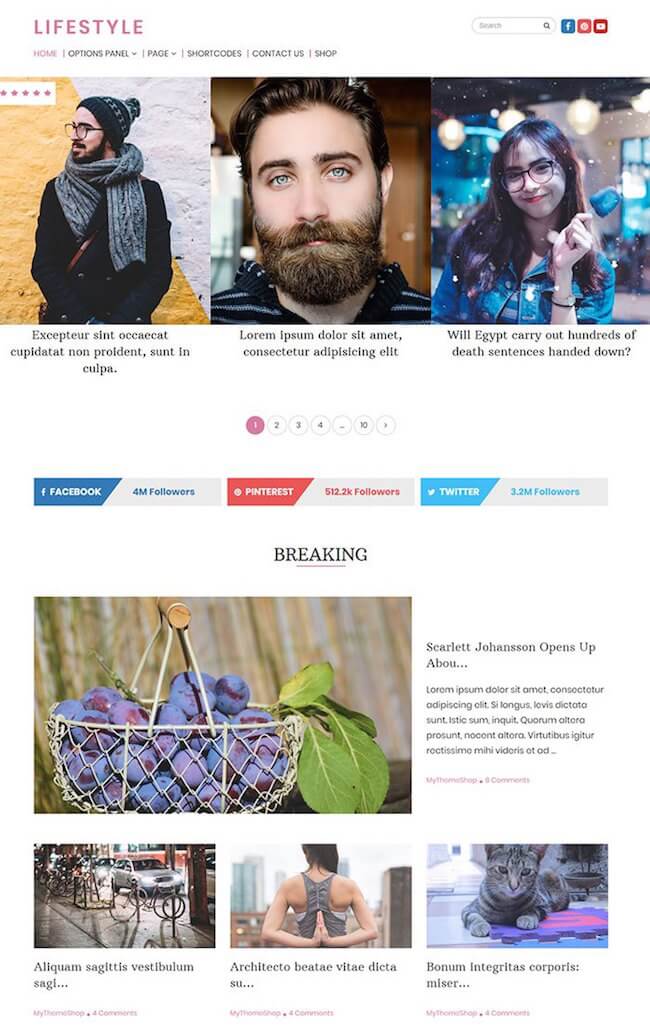 Bridge
The Bridge is a great looking viral content WordPress theme that can be used for any niche site. It is a beautiful design with SEO friendly coding and great loading time.
This theme is perfectly optimized for the small screen mobile devices so that the traffic coming through the mobile platform have a great experience on your site.
If you are looking for a super quick SEO friendly WordPress theme for your viral content site, look no further. This is the best theme you can use for your site.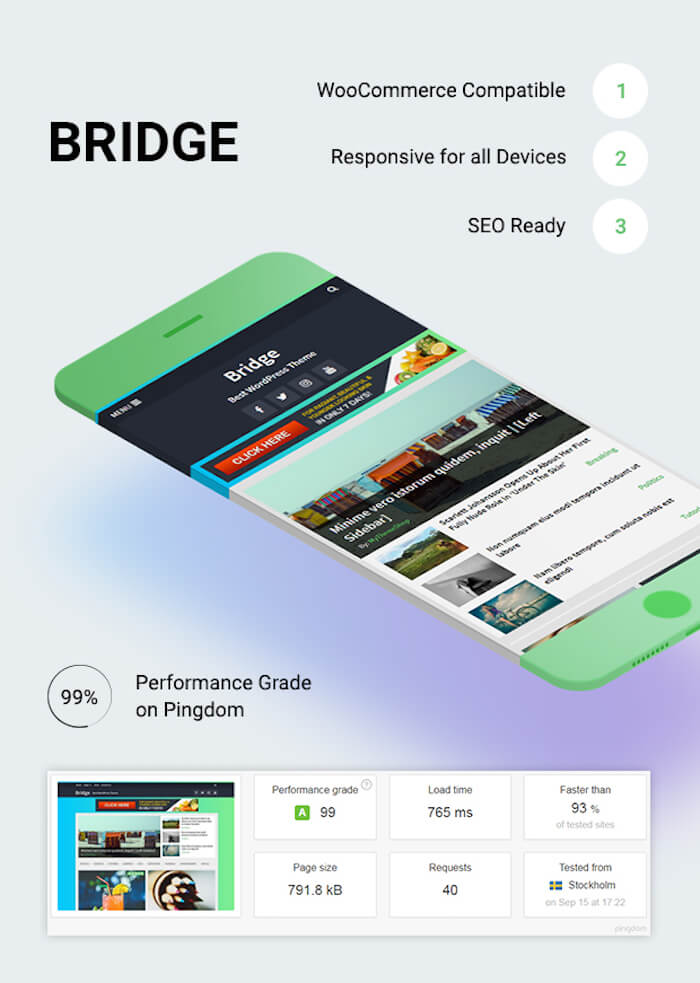 Dividend
If you are looking for a high-quality WordPress theme for your tech blog, here is the theme you need. Dividend theme is loaded with features and offers you a trendy design for your site.
The different section can be designed to make them stand out. You can show a lot of content from different categories of your site.
Dividend theme offers you amazing features to help you create a successful blog. It is one of the best AdSense optimize themes that will help you to increase your ad revenue.
You have the unlimited color, background options, amazing typography options, author profile options, Google Fonts, related post option, great looking call to action option, beautiful featured content section, WooCommerce ready design and a lot more.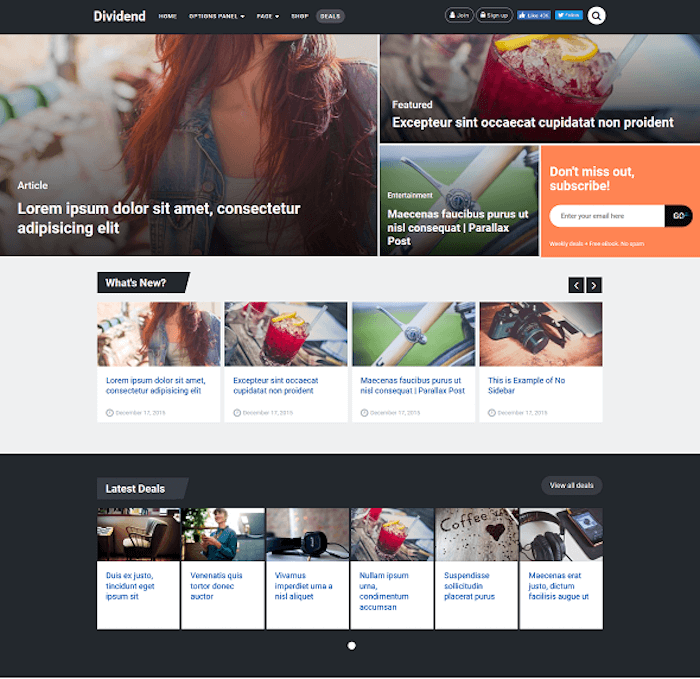 Feminine
Though the name says feminine, I consider this theme as a great design option for any blogger and any niche because of the good-looking design and performance.
This theme can surely create an impact on your site visitors with the kind of performance it offers. The theme comes with a few different homepage designs options, and all of them look great.
If you are creating a magazine style site, this is a nice theme option for you. This theme is loaded with all the features that we already discussed in this article.
This a fluid responsive WordPress theme that will offer a great experience on any device. The theme is WooCommerce ready, so you can use it to create your online store along with your content.
There are some other stunning WordPress themes for female bloggers that you can check.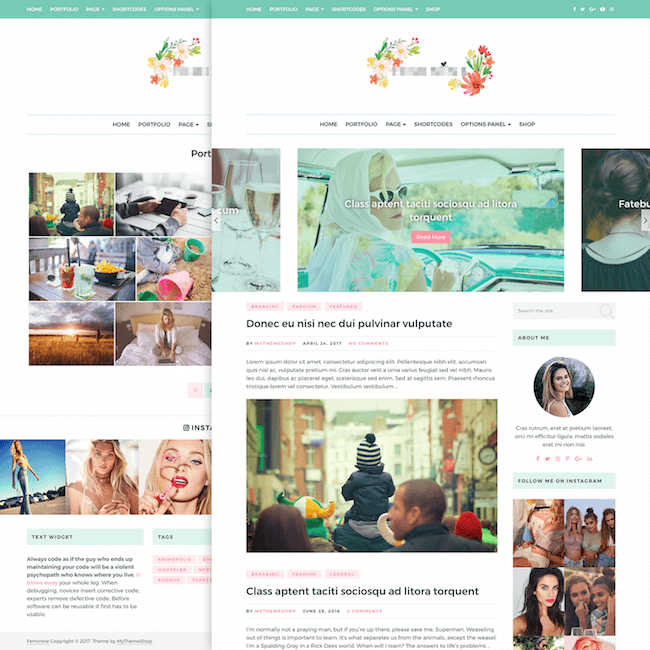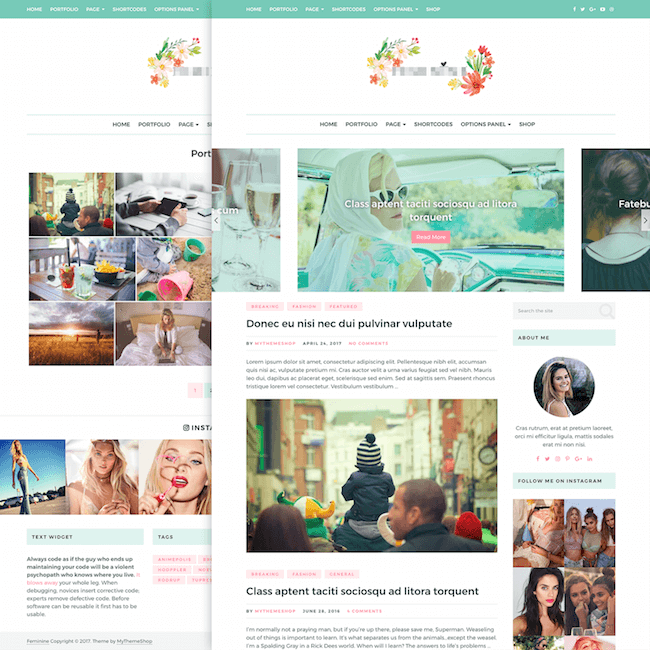 Blogging
This is a beautiful WordPress theme for the bloggers. You can use this theme for any niche blog, and it is very to customize it if you wish to.
The blogging theme is very quick and responsive. The SEO friendly layout and clean code will put your content at the top of search results.
This theme comes with a great looking featured content slider section that you can use to promote your important content and drive more traffic to those articles.
This theme is clean, quick and highly optimized for great user experience. We have used this theme for our projects, and it offers everything that is required to create a successful blog.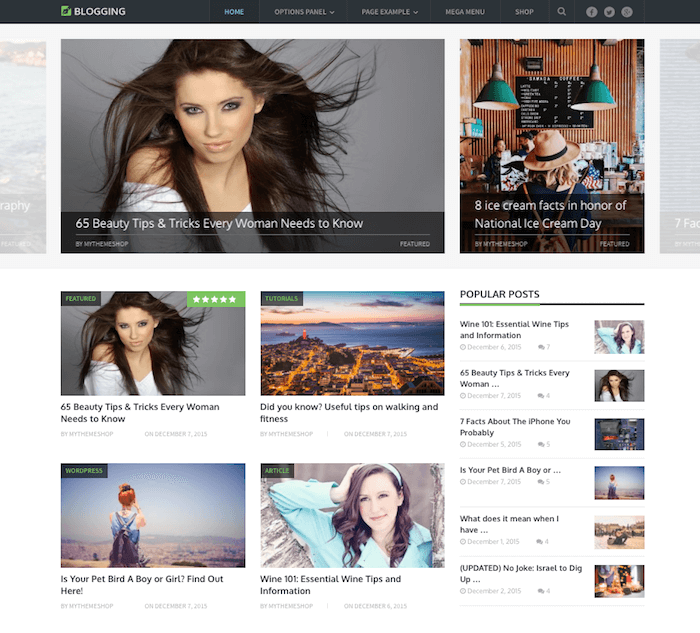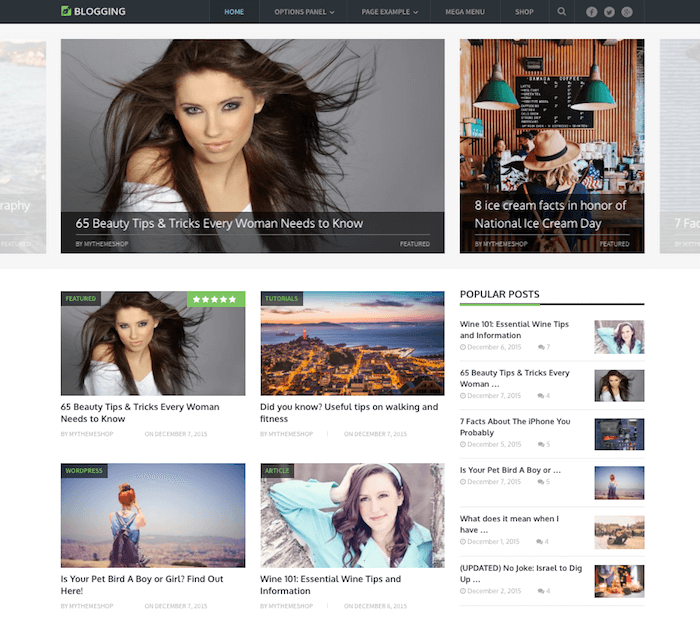 Yosemite
Yosemite theme is one of my favorites just because of its simplicity. This theme will remove all the unwanted clutter on your site and make it look clean and very professional.
This theme keeps all the focus on the content of your site and makes sure that your content is perfectly optimized to reach the top of Google Search.
Though the theme looks very simple, it is loaded with features. You have powerful theme options panel that we already discussed in the settings section.
You have amazing typography option that is important for any content site. The AdSense ready design to maximize your ad earning.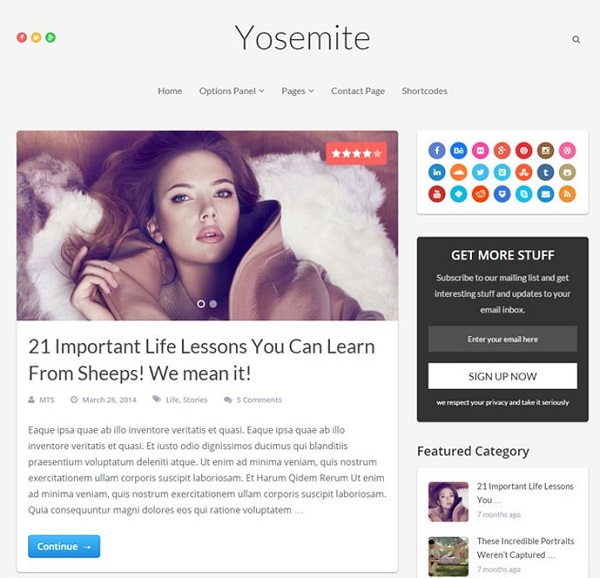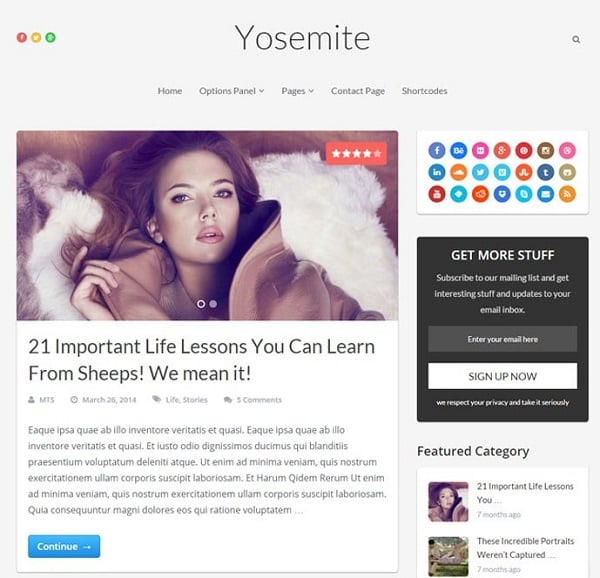 Ad-Sense
As the name suggests, this theme is created for the bloggers who want to monetize their site with the AdSense ads.
The theme is loaded with features to make sure that your site is engaging and can make the best out of the Google AdSense ad units.
To make sure the conversion is at it's best the theme comes with the ad blocker detection option, the theme will lock the content if a user has an ad blocker enabled.
Like the other themes from the MyThemeShop store, this theme is also loaded with amazing features, a very quick loading time, SEO friendly design, layout options, font options etc.
As this theme is custom created for the AdSense sites, it offers you multiple ad placement options that are highly optimized to make sure that you are able to make a good amount of money through your blog.
The theme comes with multiple demo design templates to choose from and all of them looks great. You can quickly choose the template you wish to use and import it to your site with just one-click.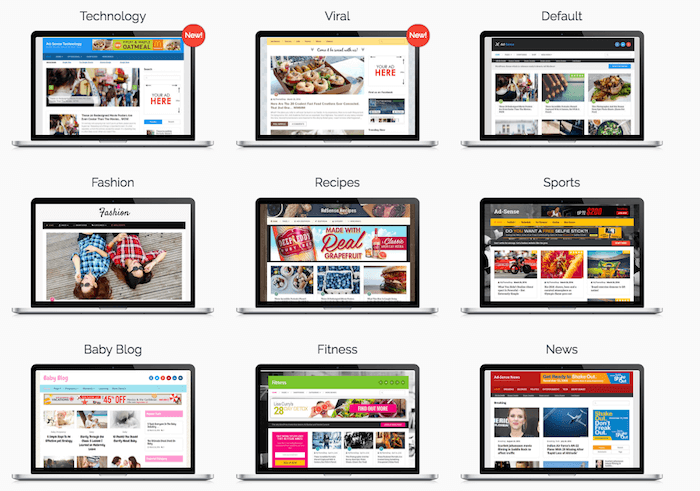 Interactive
Interactive is one of the top selling WordPress themes from the MyThemeShop store. It is one of the best themes fro the content-rich sites.
If you wish to create a highly engaging blog, this is the theme for you. This theme comes with a beautiful user-friendly design to show a lot of content right on the homepage.
The Interactive theme offers you multiple demo design templates to choose from and all of them are highly optimized for the search engines to make sure that you are able to drive a lot of traffic from Google and other search engines.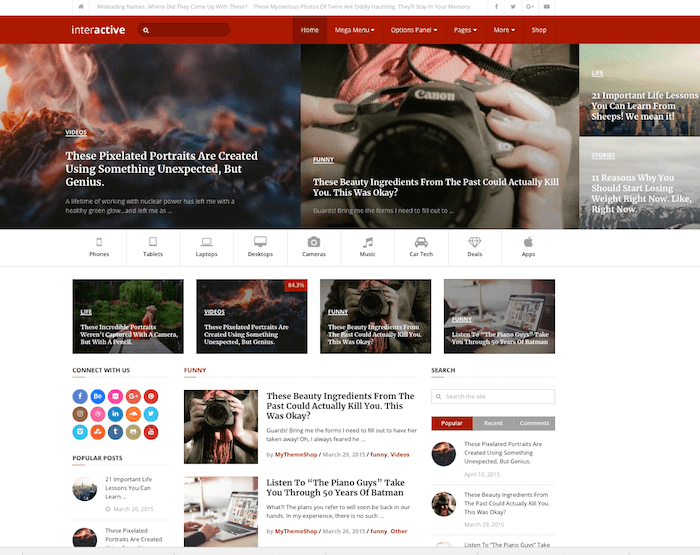 Best MyThemeShop Plugins
WP Review Pro
This is a product review WordPress plugin that you can use to review products on your site. Reviewing products is a great monetization method that can earn you a lot of money.
This is one of the best review WordPress plugins available on the market. You have the option to choose from sixteen different review templates.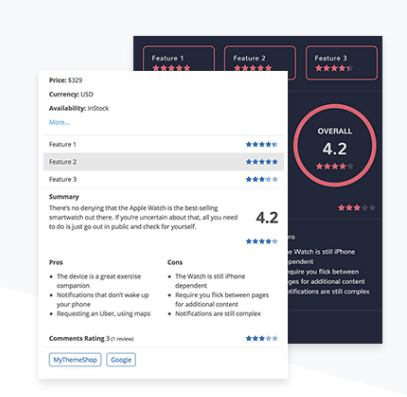 You also have the Google rich snippet feature so that your review post stand out in the search results to increase the click-through rate.
Different Rating Types
The plugin offers you different rating options that you can use to review and rate your products. You have the star rating system, percentage option, point, circle, etc.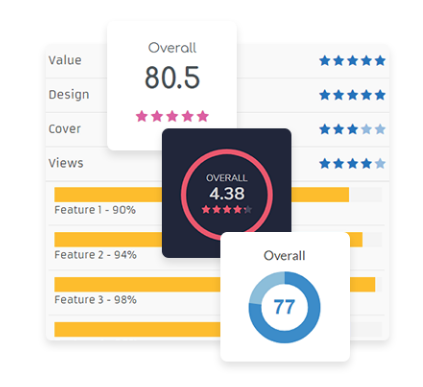 You can integrate this review system with your WooCommerce site to rate your products. This plugin works perfectly with any WordPress theme.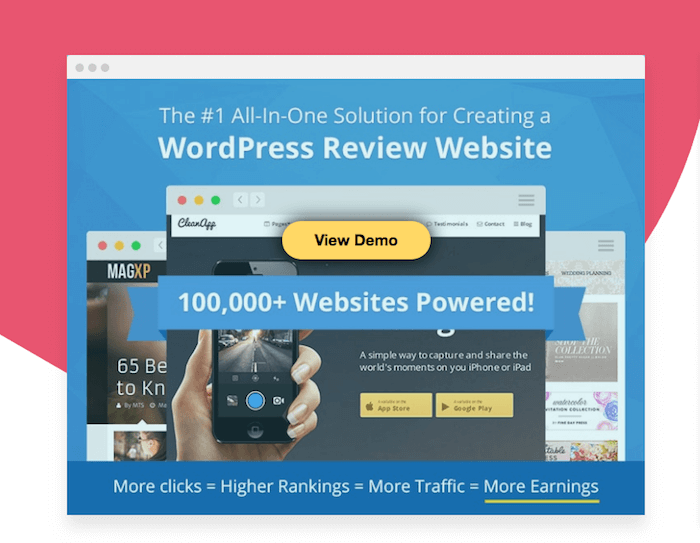 WP Quiz
Quiz plugins are very popular these days because quizzes are one of the top traffic driving content types for many websites.
The viral content website uses the quizzes perfectly to drive millions of traffic every month. We have already listed the top viral quiz WordPress plugins that you can have a look at.
This quiz plugin from MyThemeShop is one of the best options to create quizzes on your site. This plugin offers you all the important quiz types that are popular these days.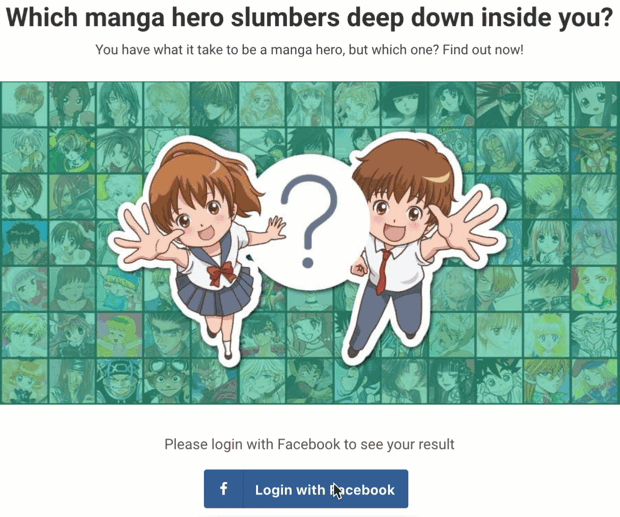 WP Notification Bars
Notification bars are one of the very important and highly effective marketing tools for online business. When a user lands on your site, a nicely set notification bar can immediately attract the attention.
So, when you need to promote something very important or any special discount or offers you are running, the notification bar is undoubtedly the best way to promote it.
The notification bars are set in the header or the footer section of a site for maximum conversion.
This notification bar plugin from the MyThemeShop store is one of the best notification bar plugins available in the market.
This is a multipurpose notification plugin that you can use to showcase any announcement, you can use it as the email opt-in option, or you can use this to showcase your social profiles to increase the fan base.
This plugin gives you amazing control over where and how you wish to show your notification bar. You can create page specific notification with a custom message to increase the conversion.
You have unlimited color options for the notification bar and amazing control to make sure it appears only where you want it to appear.
Overall, it is an amazing option to promote something that is important for your business.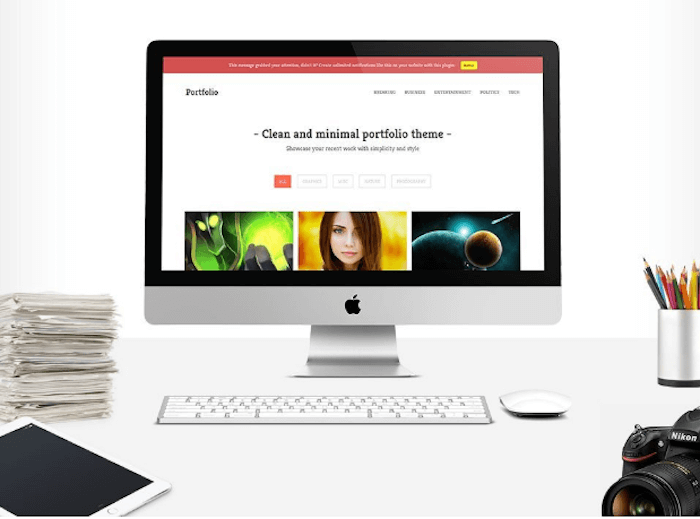 My WP Backup Pro
No matter how strong your WordPress hosting is, you will need to secure your site at your end as well. This is a backup plugin from MyThemeShop to make sure that your site is safe no matter what.
This is a comprehensive backup plugin for the WordPress themes that will back up your database and the WordPress files to make sure that you have it safe even if your site goes down for any reason.
You can schedule your site's backup and send it to your email ID at the set intervals. You also have the option to save the files in Dropbox, Amazon, Google Drive and more.
It also gives you the option to restore your website whenever you need it. We have listed some other best backup WordPress plugins also, have a look.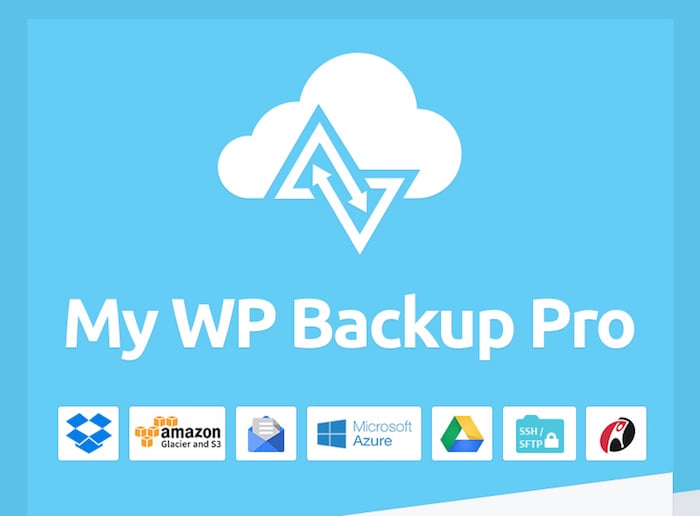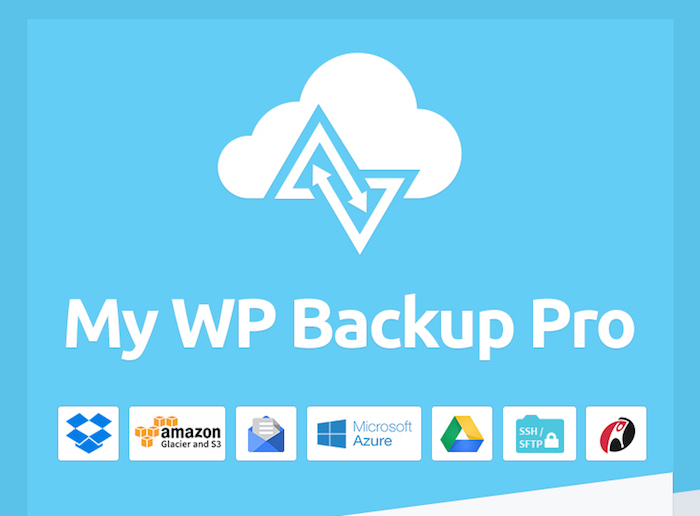 WP Subscribe Pro
If you are blogging for some time, you already know the importance of creating an email list. Your email list will give you the option to get traffic on demand.
There are blogs making thousands of dollars every month by marketing special deals through their email list. And creating an email opt-in on the WordPress site is one of the very first things you should do.
This is one of the best email opt-in WordPress plugins that offers you a quick and simple option to capture your visitor's email on your site.
This offers you amazing customization option, you can change the color combination of each and every section of the subscription form to make sure that it matches your site completely.
You can connect it with most of the leading email marketing service providers. Create a great looking email subscription pop-up as well as sidebar widget instantly.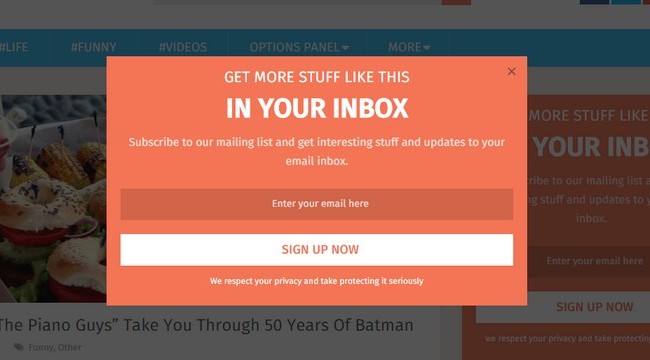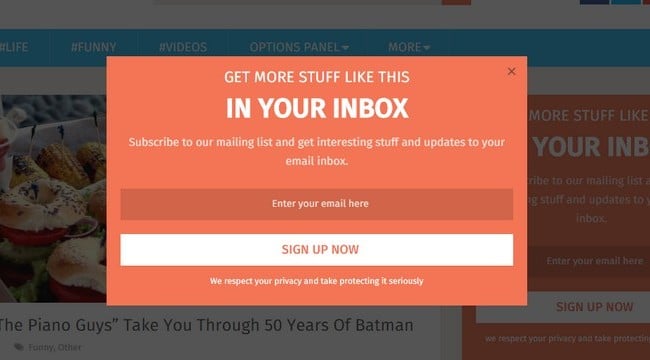 Final Word
MyThemeShop is one of the most widely used highly recommended WordPress product stores. They take quality very seriously, and all other products maintain a high standard no matter it is a premium or a free product.
I have used most of their products personally and liked all of them. If you check this site, we are still using MyThemeShop's shortcode plugin that is offered for free.
If you don't have a developer to support you and sort out the technical issues you may face with your site, I recommend you to use a MyThemeShop theme because they are quick, SEO friendly and they offer great support.