According to a 2019 study, the average price of a movie ticket in the US had risen to $9.16, excluding additional costs like snacks and drinks.
Even before the pandemic, this was considered by many as an unreasonable amount, especially given that many movies failed to live up to the hype, and the services offered in cinemas weren't always worth the cost.
Now, unwilling to lower their prices, cinemas are finding it hard to regain the trust of cinephiles. The pandemic has generated a lot of financial uncertainty, and people, in general, have become more cautious of how they spend their money.
Entertainment was one of the categories where consumers cut spending first, and, from going to the cinema, many people switched to streaming services, which offer a wider variety of content, at a fraction of the cost.
Whether you want to rewatch one of your favorite movies, see what the hype is all about with the latest TV show, or just have a true-crime documentary playing in the background, streaming services make accessing content effortless.
Compared to going to the movies, subscribing to a streaming service is significantly cheaper. A one-month subscription costs, on average, the same as a movie ticket, so it's not surprising that people don't plan on returning to cinemas soon or even decide to cut cable.
But, even between affordable streaming platforms, there's still a lot of competition, which brings us to the so-called streaming wars.
Every service is trying to impress users with a wide variety of content and original productions, but it can be difficult for the average consumer to keep up. After all, what's the point of canceling cable if you have to pay three monthly subscriptions?
This list will help you find out which are the most affordable streaming options and which one gives you the best bang for the buck.
01

. Netflix ($14/month for the Standard plan)

Netflix has recently raised the cost of their US Standard subscription to $14/month, which, by all intents and purposes, is more than all the other platforms on this list.

However, Netflix takes the first place because, for that price, you really have access to a huge catalog of video content. In addition to popular movies and TV shows, Netflix also offers original productions, such as Stranger Things and The Umbrella Academy, and plans hundreds of new releases.

If you want a more affordable option, Netflix also has a Basic membership at $8.99/month, but the downside is that you can only watch on one screen at the same time. Alternatively, you can split the Standard or Premium plan with a friend, but keep in mind that Netflix doesn't have the most positive view on password sharing.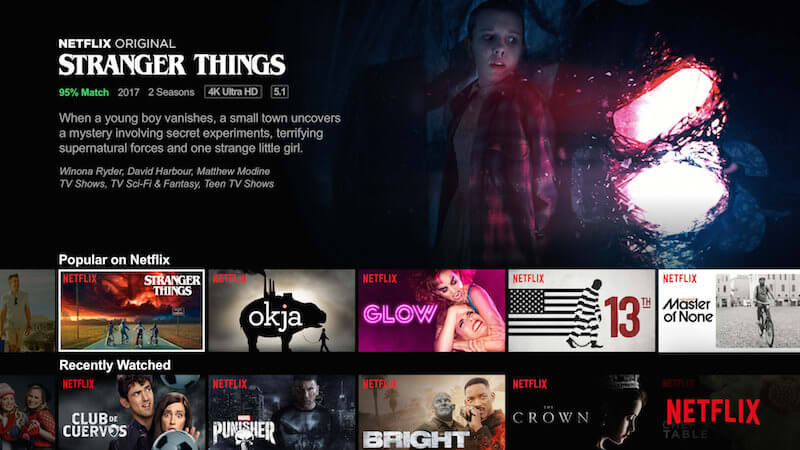 02

. Disney Plus ($8/month)

Although it's the newest streaming service on the list, Disney Plus has quickly gained 100 million subscribers. The low subscription cost ($8/month) was one of the reasons for its popularity.

It also helped that Disney is a media giant with countless original productions that have enough power to draw people in. You'll find here all Disney movies (including old cartoons), all Pixar movies, the entire Star Wars saga (plus The Mandalorian), not to mention the new Marvel TV shows.

If this is the kind of content you want to see, then $8/month is definitely a reasonable price, although you should factor in the fact that you might have to pay for an additional service too.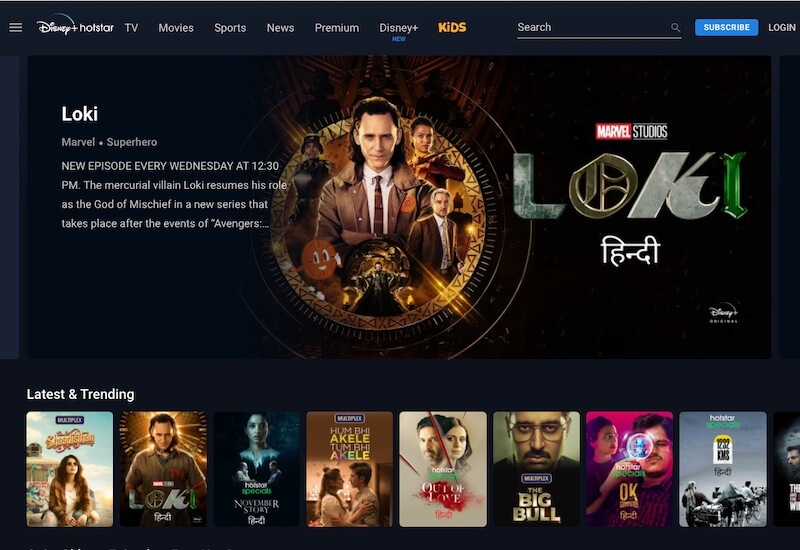 03

. Hulu ($6/month)

If you're on board with ads, Hulu's $6/month is a good bargain, considering that you get access to many popular shows from networks like Fox and NBC, plus a growing collection of original programming, such as Little Fires Everywhere, Veronica Mars, The Mindy Project, and The Handmaid's Tale.

Hulu also has a premium, ad-free option for $12/month, although most subscribers say that ads are a good trade-off for such a small price.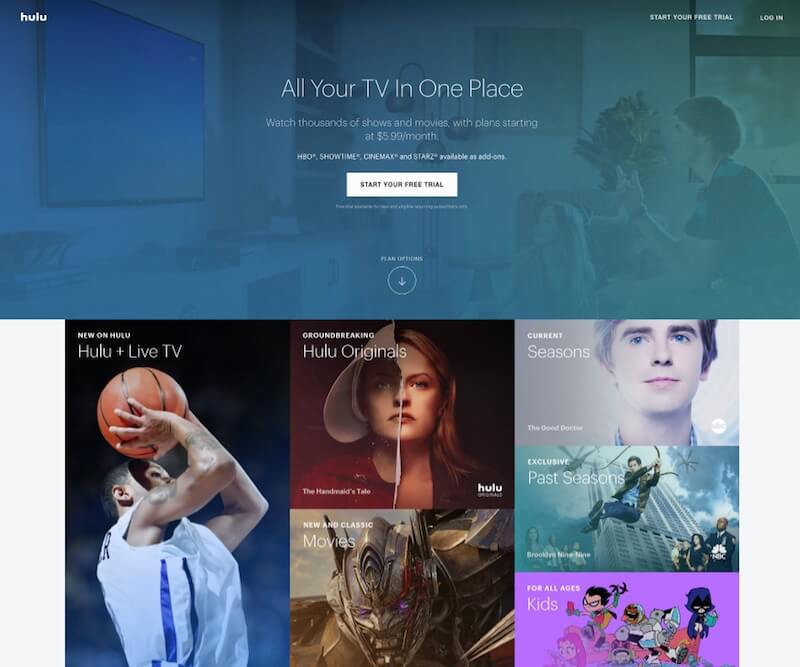 04

. Peacock (Free)

Streaming platforms don't necessarily have to cost anything. Peacock, the streaming service owned by NBC, was launched in 2020, and it has a free version that comes with ~15,000 hours of content from NBC and Universal Pictures.

Episodes from their TV shows appear on Peacock the day after their release on TV for premium users and one week after for free users.

Among the things that you can watch on Peacock, there are fan-favorites like The Office and Parks and Recreation, plus soccer matches and WWE events, which are a plus over other streaming platforms.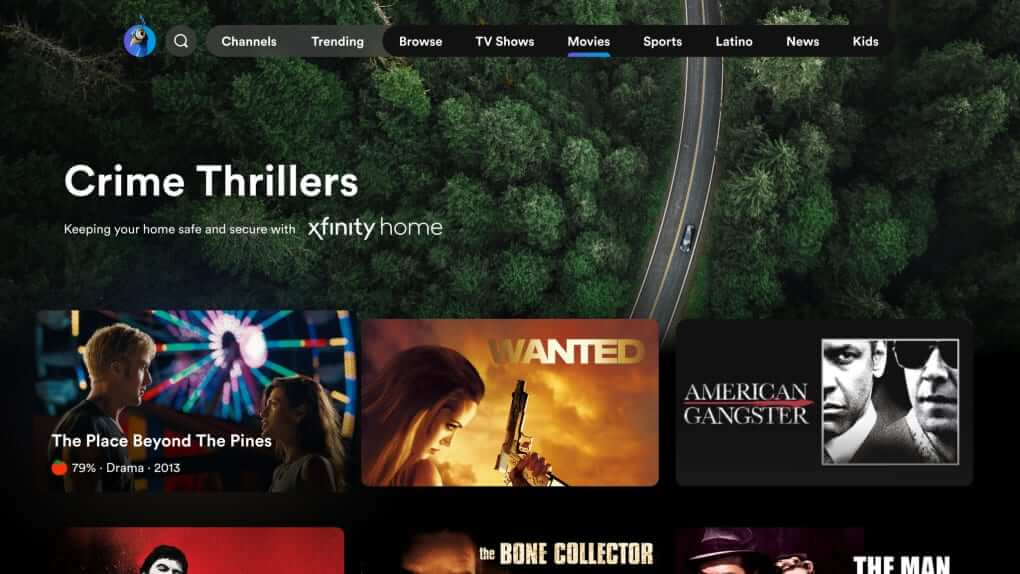 05

. Soap2day (free)

Another free online movie streaming website, Soap2Day is a fantastic alternative because it gathers movies and TV shows from all sources into one huge database that you can access from your browser.

You can view movies and TV shows from all genres, in HD, without having to install anything or pay a subscription fee. A major plus of Soap2Day is that, unlike other services of its type, it doesn't have ads, so you don't have to worry about annoying pop-ups or the risk of getting malware installed on your device.

If you can't decide between all the streaming services out there, Soap2Day is a great option because it has the best movies and TV shows from all of them.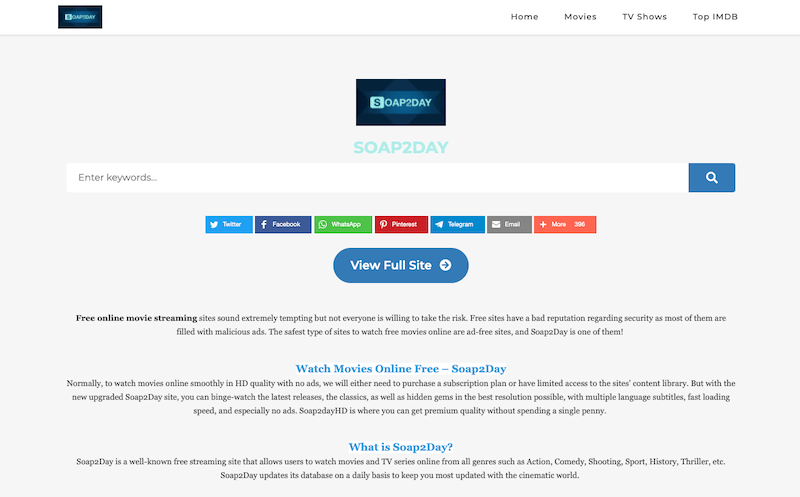 06

. Apple TV Plus ($5/month, free under certain conditions)

Last up, Apple TV Plus is a surprisingly affordable streaming service, considering the brand's record of premium prices. Under certain conditions, you can even get Apple TV Plus for free.

For example, if you've just bought a new Apple device, you may already be eligible for one year free, which is a great bonus. After that, Apple TV Plus is available for $5/month, which is still a great price.

So, what's the catch? Well, the downside of Apple TV Plus is that it has a very limited catalog of original movies and TV shows.

Granted, those are all high-budget, award-winning productions, such as The Morning Show, Defending Jacob, Ted Lasso, and SEE, but you only get 50 or so titles.

Apple TV Plus only streams original productions, which is alright if you get it for free or for a couple of months, but many people have canceled their subscription after going through all the content.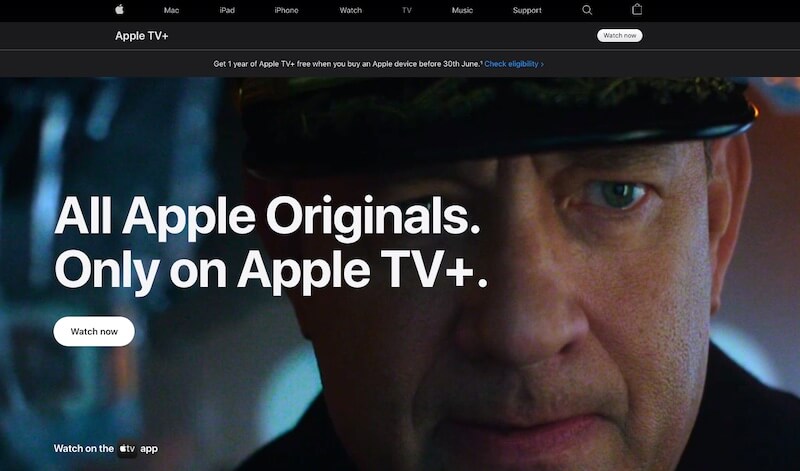 Hand Picked Articles to Read Next: