When you own a business, marketing and advertising are critical. This primarily includes digital marketing and advertising for most businesses, although traditional approaches might be part of your strategy as well.
The idea is to drive more potential customers to your business through various channels be it social media marketing, SEO or paid advertising.
Whether you hire a digital marketing agency or you're doing the work on your own, the goal is to identify the needs of your customers, best meet them, and promote your products and services to a relevant audience in a cost-effective way.
People often use marketing and advertising interchangeably, and while there are similarities, there are also important differences to be aware of.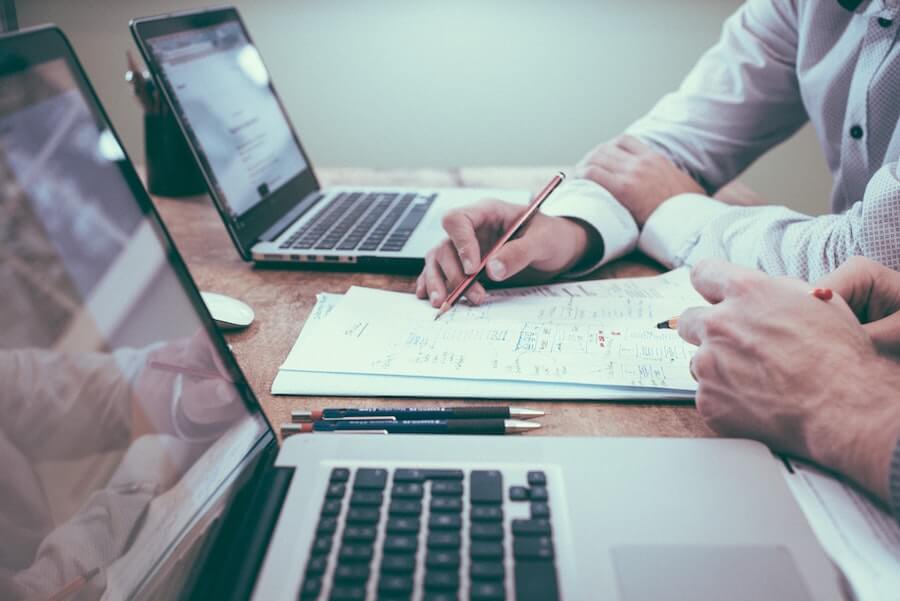 What is Marketing?
Marketing is a part of your business where you identify, predict and meet your customer needs. When you're using marketing strategies, your biggest goal is figuring out who your targeted customers are and how to serve them best. Ultimately you want to maximize your revenue in doing so.
If you're doing business-to-consumer marketing, your efforts are focused on consumers, and in business-to-business marketing, you're focusing on other businesses.
Digital marketing is when you're using digital channels to reach your consumers. You might use search engines and SEO, social media, and websites as part of your digital marketing strategy.
Digital marketing can include content marketing, where you publish content to reach potential customers. Content includes eBooks, online courses, blogs, infographics, and podcasts. Email marketing is another part of digital marketing.
Email marketing is about keeping in touch with current and potential customers. You can communicate directly with anyone who expresses interest in your brand. 
Digital marketing can also include affiliate marketing, where companies have affiliate programs and pay out each month when other websites sell their products through referrals.
Particular examples of marketing include:
What is Advertising?
Advertising is purely promotional, and the goal is to sell a product or service to your targeted audience. You'll often see advertising described as one part of a larger marketing strategy. You are trying to influence your target audience to take a certain action.
General goals of advertising include product advertising as the first step in the product lifecycle. Advertising is a way to initially introduce your brand and product to the world.
You can use advertising to create demand even before a product is produced, and you can track all of your conversions easily, so your advertising can be incredibly targeted.
You can also put yourself in direct comparison to your competition publicly.
Traditional advertising includes print, billboards, television, and radio. Digital advertising includes social media ads, search and display ads, popups, and mobile ads.
Specific examples of advertising include:
Similarities Between Marketing and Advertising
As mentioned, advertising is actually one part of marketing. Marketing is when you're getting a product ready for the marketplace, and advertising is when you're working on letting people know your product is in the marketplace.
Advertising can be described as a step in marketing that uses data and research to create promotions.
What Are the Differences?
The biggest difference between advertising and marketing is that a marketing strategy is much broader. Resources are dedicated to advertising at different levels, and then marketing communications are put in varying types of media.
We can break this into three categories.
There's paid media in which a company pays a publisher to place their marketing communications. This might include social media or search engine ads or broadcast and print ads. Owned media is when a company uses its own channels for marketing communications, so it might use press releases, business blogs, and organic social outreach.
Then, there's earned media. This is between a company and a third party, such as a link or an article featuring a product or service.
Advertising is usually limited just to paid media. That's the core of what it is, while marketing also includes owned and earned media.
So which is more valuable for a business?
The reality is that to be successful, a business needs to have a variety of marketing and advertising strategies that are part of a larger plan. This is especially true if you're a global company, but it also applies to small and medium-sized organizations.
The time when marketing might, however, be more valuable than advertising is if you're a startup or new business. In this case, your number one priority should be the development of a marketing plan.
If a new business jumps right in and spends too much on advertising without having a larger marketing plan, it can end up being a waste of time and money.
You have to, at the start of the development of a marketing plan, begin to identify your customer wants and needs so that you approach everything in a more tailored way.
This will increase your chances of success in all areas of your marketing and also your advertising.