If you wish to start your own podcast show, here is how you can start quickly and with a limited budget.
Remember the times gone by, when a show used to air on the television, and everyone used to make time and finish their work so that they could catch up on the show, lest they would miss it?
Today, with the boom of the internet and various opportunities it has, 'Podcast' has taken a big place.
The podcast is a combination of the words 'iPod' and 'Broadcast' and means audio or videos episodes which can be downloaded by the user to listen to, whenever they like.
Users generally subscribe to the podcast so that the new episodes can be automatically downloaded as per their own discretion.
Various influencers or bloggers have started their own podcasts to increase their followers, grow their hobbies into a full-time job, connect with other bloggers and create a relationship with their audience.
And why not? Podcasting has been having an exponential growth for a long time and doesn't seem to take a south turn anytime soon.
Every day, someone creates something or the other and podcasts come up daily.
Where there is such a cut-throat competition of having an engaging podcast, it is necessary to know how to get started with creating your own podcast.
As simple as it sounds, Podcast includes not only creating content but also keeping your followers engaged and intact.
Here are a few pointers that can help you create, record and publish your own podcast and get people to listen to your engaging work:
[alert-announce]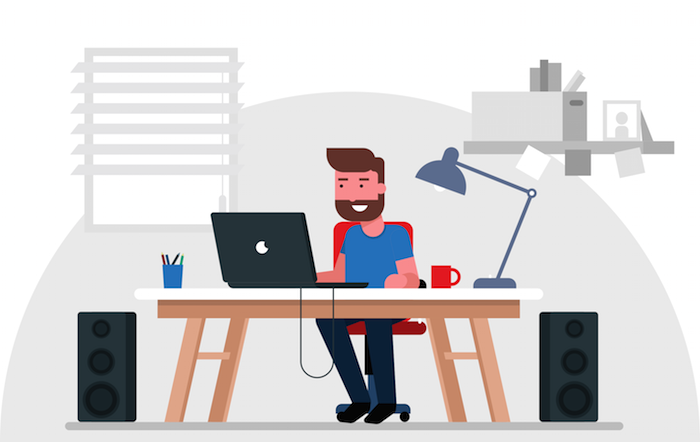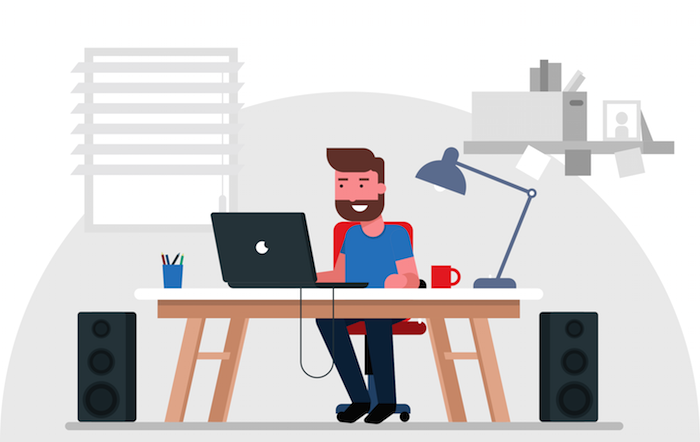 Don't miss our step-by-step guide to create your first blog.
We have created this guide for the newbie blogs with images to make it easier for you.
If you are just getting started with your blog, this article will be of immense help.
[button-red url="https://begindot.com/how-to-start-a-blog-from-scratch-with-bluehost/" target="_blank" position=""]Create Your First Blog[/button-red] [/alert-announce]
Before Starting, Be Ambitious and Committed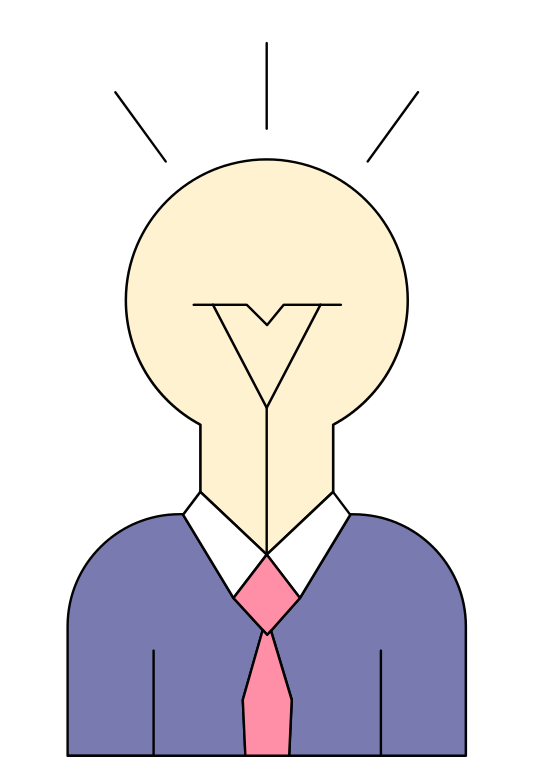 Everything that you want to do needs consistency, and so does Podcasting. Podcasting is not as simple as it sounds. It's a lot more than just recording and putting it up for your listeners.
It starts with creating content, recording, publishing, engaging your listeners, be regular while posting podcasts and promoting them as well.
You should understand that you will not be earning millions while starting your podcast. Yes, it can sure help you earn money, hence, earning money by Podcast should not be the only motive.
When you create a base and a good number of listeners, then your advertisements and sponsorships might bring you money.
Your audience should regularly get well-managed and good content so that they follow your podcasts. Making a podcast is extremely exciting but the one thing that you should do before actually starting is to commit to it.
Podcasting will take your time and money, especially at first. But with regularity and consistency, you will create listeners after some time.
Decide on Your Topic and Your Target Audience
When you explore the internet and the number of podcasts, you will understand that 'everything but the kitchen sink' in terms of content, has been covered.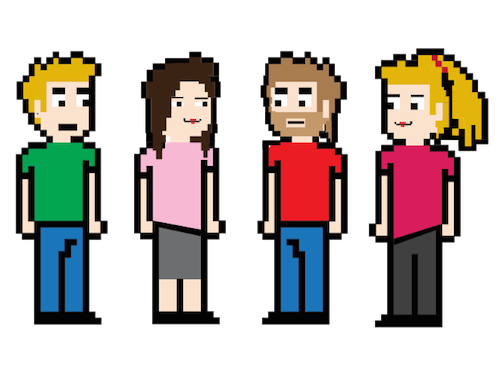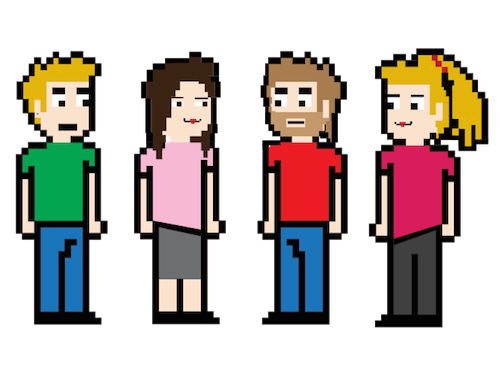 There is a podcast for anything and everything out there and when you wish to do something new and different, it might create a mental and physical block. While every topic has been covered, you just have to figure out your niche and cater to that particular audience.
You don't have to keep changing your target audience because if you do that, you will never be stable.
Bring a unique idea to an already created podcast topic and make a new idea from something old.
There are a lot of opportunities still waiting to be exploited. Make your coverage specific and your music according to your audience taste.
Once you narrow it down to a particular topic, find out if your audience wants to know or talk about it. While many things have been done before, adding your own spice and sugar to it would amp up and make your Podcast unique.
Apart from these, ask yourself questions like whether you want a co-host with you or not or will there be any guests or will it just be a talk show?
Further, decide as to what exactly will you come out with your podcasts weekly or monthly and stick to it.
Get a Microphone
This is the most important element for podcasting. As simple as it sounds, you can't podcast without a microphone, and investing in a good microphone is the foremost thing that you need to do if you want to make the best quality podcast.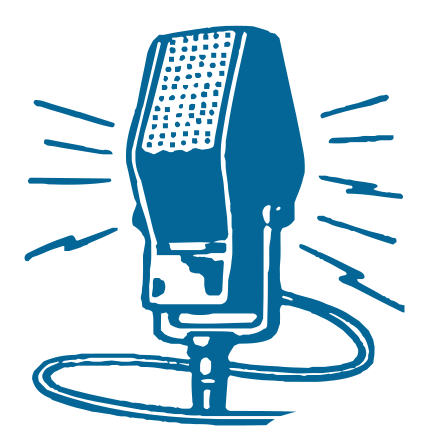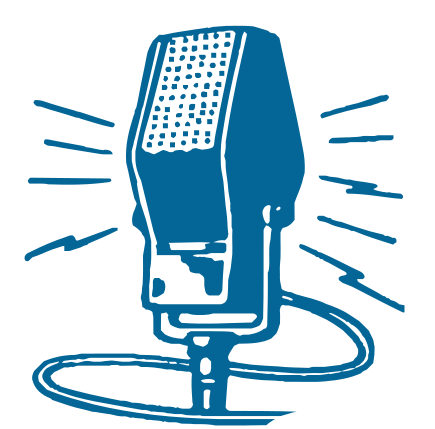 And luckily, buying a microphone will not burn a hole in your pockets.
If you have a low budget, you can also go for some cheap but good microphones which will provide you with amazing audio quality.
The microphone can be plugged in directly to your USB port and make your recording simpler.
Some of the microphones that you can go for include Blue SnowBall Mic, Audio Technica ART2100, Samsom Q2U, Blue Yeti, The Rode Procaster etc.
Download a Good Audio-Editing Software
If you are a beginner in podcasting, you will need a good audio-editing software. We recommend Audacity as it can prove to be the best audio-editing software for you.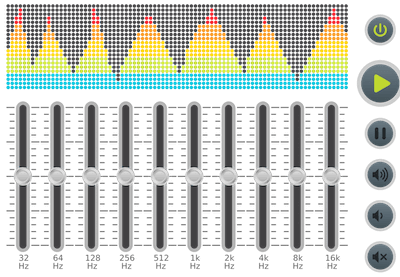 It is free to use and you can use it on Windows, Linux and OS X. Before getting down to recording, set up Audacity properly.
You can download Audacity 2.1.3 at audacityteam.org and install it. Get your microphone recognized by Audacity and select it. On the left top corner, click the record button, talk into your mic and see if it's properly working.
Record and check if the sound is fine. If you want to export your audio in the MP3 format, which you will have to do anyway, you will have to download and install the Lame MP3 encoder for either Windows or IOS.
Once it is installed, chose and reopen Audacity and record again.
Go to File section, export audio and then select the MP3 files. Name your file and save it to the desktop. Next, try playing it in the MP3 Player of your choice to make sure that it is working properly.
If it is, then you are ready to start recording your Podcast with Audacity.
Create Your Website
When you start podcasting and start receiving attention as a result, people might start looking you up on the internet. For that, it is very necessary to have a good website which will act as a base for all of your work.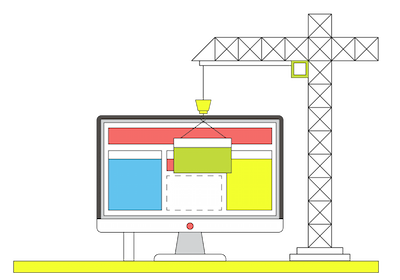 You can put in your works at one place for people to see or you can yourself put recommendations for the best podcasts you have come across or a special podcast if any.
Though you can upload your podcast on Soundcloud, iTunes and the like, having a sturdy and sophisticated website might amp up your social image as well.
You can choose the hosting service for your website and curate all of your podcasts at one place.
Produce Your Podcast
Producing a podcast is not as simple as it sounds. Now that other things have been taken care of, producing your Podcast will require double the hard work than the above-mentioned steps.
Firstly, the script that you have chalked out should have an engagement factor. Think of it as a framework, so that your talk revolves around it.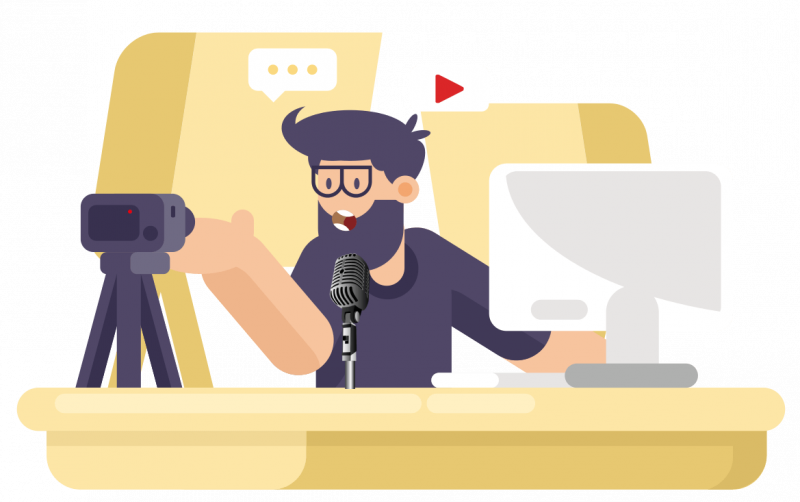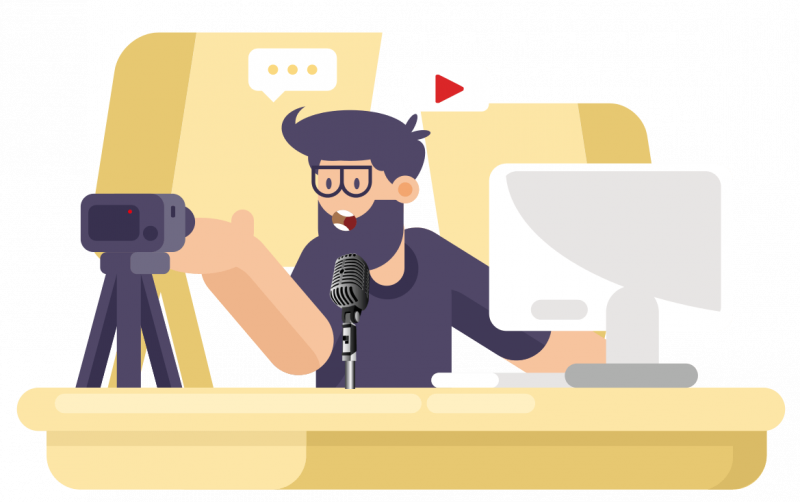 You don't have to read it like a script which will definitely make it sound boring and you don't have to write everything that you are going to say.
Make reference points and we're sure, with your communication power and creativity, you will be able to produce a brilliant podcast.
Further, if you have an interview lined up for your podcast, a list of questions should be kept ready. It is possible that new questions may also arise during the interview,
so keep space for them as well. If at all you feel nervous in front of the microphone, a quick look at the points and some breathing and positivity might give you a headstart.
Secondly, you have to record the podcast in your voice which seems to be a simple task.If you are a beginner, you might face some problem, but you will sail through it.
Things become simple with Audacity. You just have to plug your microphone into your computer, open the software and start recording.
Thirdly, after you record your podcast, it is necessary that you edit it. This is a make or a break deal for your podcast and is a critical step.
High-quality editing will give your podcast a professional look while a low-quality podcast will give it an amateur look.
Take out the high volume spikes from your recording. If there is any existing background noise, edit it or turn it down.
Delete any gaps in between the conversation or any stuttering from the audio which might reduce the quality of the audio.
You may also want to add a music file to your podcast to give it a professional feel. If you have a friend who uses musically or other such music adding platforms, you can also ask them to create a music intro for you.
Let Your Podcast Take Off
'With great podcasts, comes great responsibilities.' Once you have created your masterpiece, it's time to publish it online.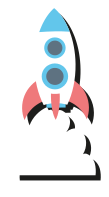 You can upload your podcast to platforms such as Soundcloud, Podbean, Libsyn, Podomatic, and Fireside. If you are a beginner, we recommend you to go for SoundCloud as it includes a high-quality media player with competitive pricing.
You can also upload your podcast on various podcast directories which will help your podcast reach different listeners.
It is also important that you create a very enticing title for your podcast. And if you have a guest on the show, you should highlight his name.
You can also include the benefits of today's episode so that more listeners get attracted and listen to your show.
Include relevant keywords in your title so that if there is a podcast search, your episodes will show up.
Promote Your Podcast
For your podcast to have a global reach, it is necessary that you promote it properly.  Your podcast will not grow without any action on your part unless you have some help on your side.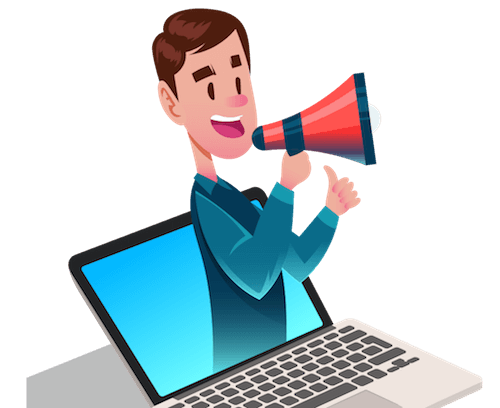 You will yourself be advertised and promoted once you get famous, but to get famous, you have to build up an audience so that your audience spreads the word about your podcast.
One extremely useful way of promoting your podcast is increasing your base on various social media websites.
You can also create a blog post of your episode and publish a guest blog on another website. You can also create various images with the guest and circulate it on social media, which is sure to spread like a wildfire.
You can also interact with your audience and ask what they want and if there is any particular guest that they would like to see in your podcast.
Such activities give out a very positive image. You should use these marketing and promotion activities after every episode.
Final Word
These are some of the steps that we feel, are important for starting a podcast. A podcast is an incredible way to reach to your audience, improve and grow yourself, expand your network and increase your existing business.
It is time to pull that trigger and start off with your podcast which you've been thinking for a long time.
Let us know in the comments section below if there is something more you would like to know about podcasting.