Facebook has become one of the most important social media platforms in today's world. With more than 2.7 billion monthly active users, Facebook is also an excellent place for businesses to promote their brands and products.
So how do you make money from a Facebook shop?
One way is by using Printful!
Printful can help you to sell on Facebook shops. Your customers can order items without leaving the platform, and Printful will take care of the order fulfillment services. 
This blog post will talk about how to make money by selling on Facebook with Printful. 
Overview 
When it comes to online shopping, Instagram is gaining popularity due to its tremendous reach but, despite all the struggle, you can't simply ignore the Facebook shopping page.
Look at some on-demand printing companies that have integrated Facebook Shop with their business model. You'll find many examples of how these brands use both the advertising and conversion capabilities of this platform to generate significant profit.
Sign up for a Printful Account
The first step to start your Facebook Shop with Printful is to sign up for free on the website. Create an account by clicking "Sign-Up" at the top right-hand corner of the page and fill in your email address, desired username, password, and other information that's required.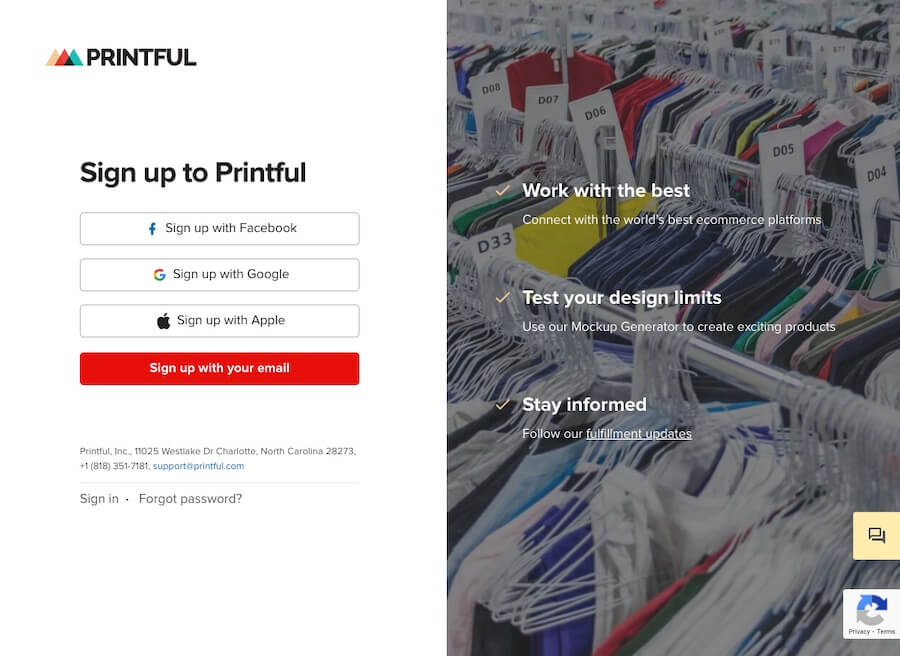 Create Your Shop and Connect To Facebook
You can use platforms like Shopify, BigCommerce to create your online store. It is simple and easy to create an eCommerce store on platforms like Shopify, you don't need any technical knowledge.
You can get started with minimum cost by using a free Shopify theme and make your store ready. Once your store is ready, you can connect it to your Facebook page and Printful to get the products.
Add products to your catalog and start selling.
When everything is ready, add a shop button to your Facebook header. It will make it much easier for people visiting your profile to find the way through ordering from you quickly.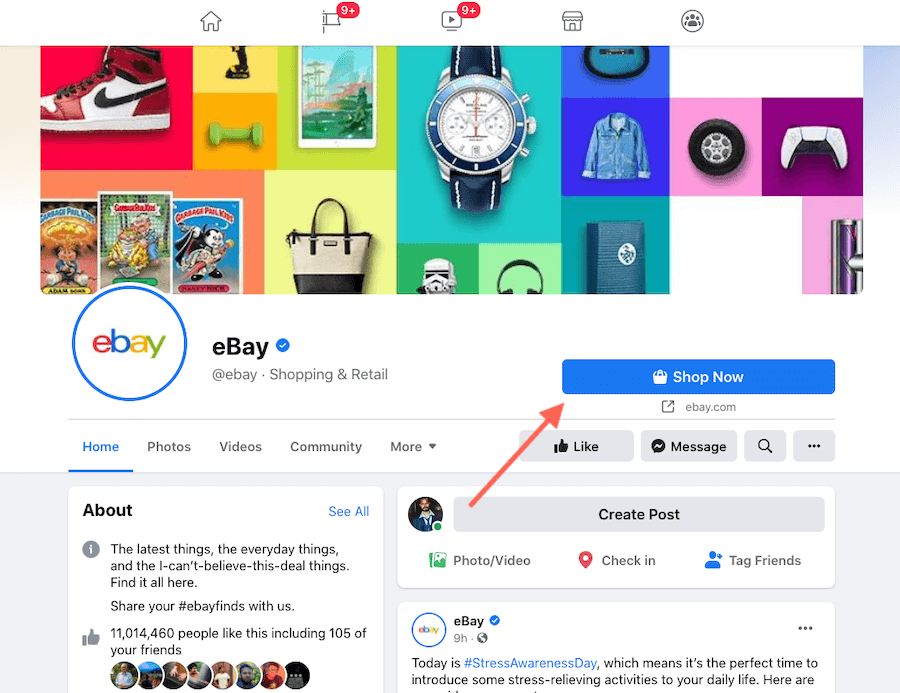 Target Your Audience Across the Globe
When you want to see how many people you can target who live in a different country, Facebook Ad Manager is what you'll need. This tool makes it easier for businesses and marketers to find out more about their potential customers, which may not be possible otherwise. It also gives the advertisers insights into where they can run ad campaigns to reach the most significant number of people.
If you're selling more than one type of product, consider targeting a different demographic for each product line so that Facebook marketing targets where it's needed the most.
If you decide to get started with Printful, they will help you take your marketing efforts on Facebook to the next level by providing a worldwide shipping facility.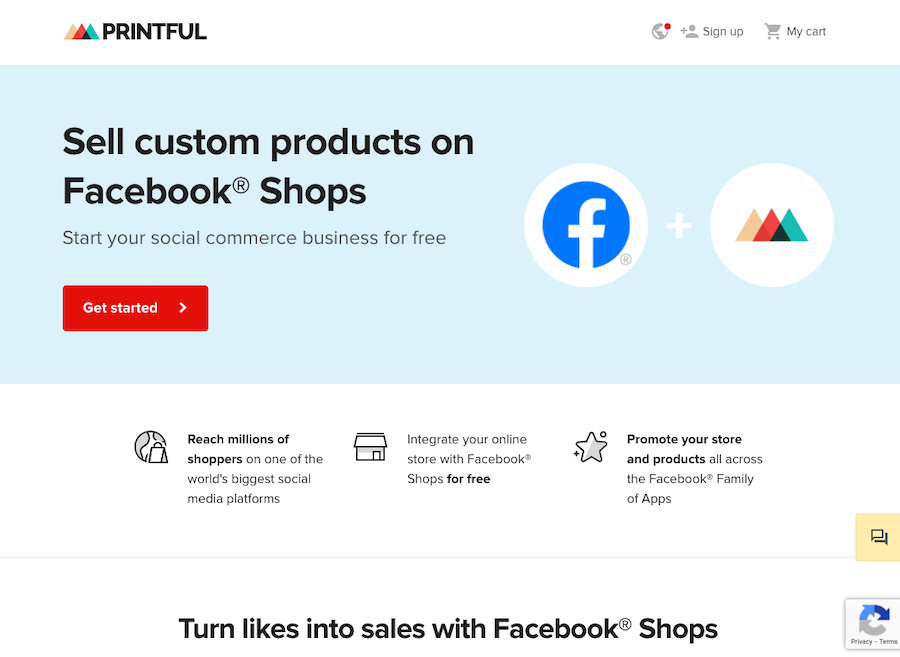 Create Urgency with Enticing CTAs on Videos and Posts
Developing a value-added promotion is an effective way to motivate customers and draw in more sales. You can do this by promoting end-of-the-day deals or special offers that last until the following day.
Making entertaining auto-playing videos and posts with a handy CTA button is one way to do this. The auto-play videos with CTAs are a great way to turn consumers into buyers because they show them how simple it is to purchase from your shop. They also help improve user interaction by keeping them hooked for more extended periods.
While Printful automatically fulfills orders, packs, and ships them for you, your focus should be on marketing the brand.
Make People Subscribe to Your Newsletter Directly from Your Facebook Page
As a Facebook Shop, you must encourage people to sign up for your newsletter directly from your profile or the About section. You can do this by using Mailchimp as your email service provider. You won't have to worry about sending them offsite because they'll be subscribed in a matter of seconds.
Although Mailchimp is a popular platform for storing your customers' information and sending emails, it isn't the only service you can integrate with your Facebook shop. With Printful, you can integrate your shop's activities with third-party apps such as Shopify and BigCommerce.
Make Use of the Customization Features Available with Printful
You can make your business successful by investing in the online shopping trend that encourages your customers to have products customized for them. Printful has over 200 customizable products to offer your audience a product to connect on a personal level.
Now that you have learned how to grow your sales by selling on Facebook with Printful, let's know how you can set up your shop on Facebook with Printful.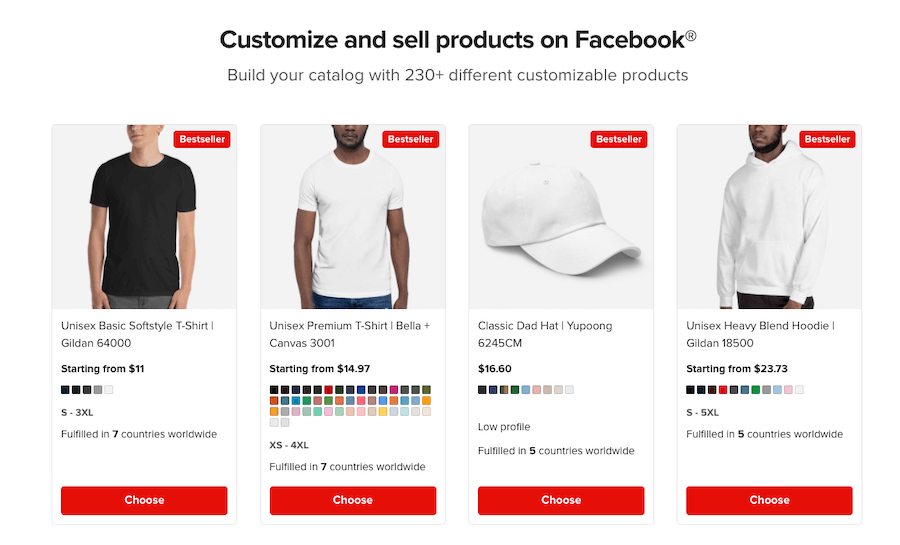 Final Words
Integrating Facebook Shop with Printful is one of the simplest ways to sell customized items online. There's no risk of running an e-commerce business without any resources such as capital expenditure or storage space because all orders are automatically fulfilled after they're placed.
Using Printful can significantly reduce your burden and make your dream of owning a Facebook shop come true!
When are you planning to start your online shop?