Blogging is fun, but a good blog requires great placement. This will make your blog successful and increase its awareness.
To make your content accessible to many people, you need to do something called blogger outreach.
What is blogger outreach
?
In simple terms, it involves contacting websites and blogs to increase awareness of your content.
This means sending links of your work via email and hoping clients will be interested enough to share it with their audience.
The aim of blogger outreach is to use someone else's platform to increase traffic to your site.
It seems easy, but if you don't have the right resources and tools, it can be a daunting task. Here are a few important tips that can help you outreach like a pro.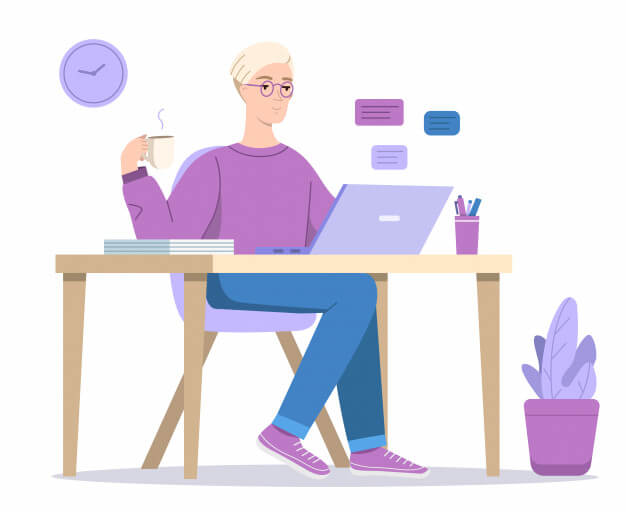 Create Catchy Topics
You need to come up with creative topics and subject lines that people will actually want to click. The last thing you want is having your unread email ending up in the trash.
A topic seems like a small part of your message, but it's one of the crucial factors you can't overlook.
Companies receive plenty of emails every day, so yours has to be unique and captivating enough to stand out in a crowded inbox. As you write your subject line, make sure it has a sense of urgency, personality, and relevance.
Your subject line needs to communicate urgency to make the reader click. That sense of immediate action works well if your topic also has an offer with a deadline attached.
Something like "Your fitness plan goes bye-bye at midnight," is intriguing enough to have you open that email.
People love offers; literally, anything that can make someone save money serves as good bait.
You can have a headline with a discounted price like "25% off on all your favorite jeans." When it comes to discount, keep your percentage less than 50%.
Many people believe large discounts are fake or it could be a scam. A topic with a lower discount percentage has a higher click rate, which means more customer conversion.
Maintain a level of curiosity with your subject line. Don't give out everything. Create mystery, so that the reader will be compelled to open the message.
One important thing to remember is that your topic has to relate to your brand. Otherwise, your content will land in the spam folder.
Great Tools For Cold Emails
Marketing tools are useful as you learn how to write effective emails. Not every person is skilled in writing material that people will automatically reply, and that's why tools like Mailshake are important.
Mailshake helps you share your content link with prospective clients via email. This software works well with Gmail and allows you to schedule your messages.
With this marketing tool, you can import your contacts, track your emails and monitor how clients interact with them.
It has conversion tracking, which makes it possible to assess how effective your content is and which prospects you should focus on.
Finding Prospective Clients
Getting leads becomes a challenging task when you're just starting out. You might find it hard to get leads on your own, but by using software like NinjaOutreach, you can have it easily.
With NinjaOutreach, you can forward your message to specific people in your niche who might be interested in your content.
This helps increase your conversion rate since you're not wasting your time sending hundreds of emails to people who might not be interested in your content.
Think of it as an effective filter system.
From your contact list, you can monitor client engagement, social information and SEO metrics.
All these features are to help you increase your brand awareness and give you a higher click rate.
Apart from using software for leads, the other solution is Angel List which provides a directory list of all companies in your niche.
With a little browsing, you might land on a few businesses you might want to engage.
The other option is to set up your own niche directory. This involves using a search engine to find companies that might be prospective clients. With this format, "State + your niche + directory" you can build a list of clients.
By typing "Florida spa directory," you will receive the results of all spas in Florida. Then you can select a few and start pitching.
Have a Good Template
You need templates to make your cold pitching successful. They help make your emails professional.
With a template, you can save time drafting answers to repetitive questions. It also works well in increasing engagement by making your message personal to the reader.
The whole point of using templates is to make sure the reader notices your email and provides a response.
When you have different clients to contact, having a template makes it easy to keep the same tone in your messages. This makes sure you stay professional at all times.
You need to make sure your content is interesting and is free from grammatical mistakes.
Typos and spelling mistakes will compromise the quality of your content. It makes you look unprofessional. With edusson.com, you can guarantee the quality of your work before you forward it to your clients.
You can either draft your own template or use marketing tools like Mailshake and NinjaOutreach that come set up with different template designs.
If you prefer writing from scratch, below is an example of a great template structure you can use for cold pitching.
We have a complete list of the best blogger outreach tools here that can help you to create a successful outreach plan for maximum conversion.
Hey (recipient's name),
My name is (your name). I work with (business name). I am currently offering (indicate your service).
Here is an example of my work (provide a link to your blog or business).
I am reaching out to know if you'd be interested in the same service. These are the benefits (mention their company name) that will enjoy using my service.
(

Provide a list of benefits

)
Does this sound like something your company is interested in?
(Signature)