Monetizing a blog is an entirely different thing. Even after monetizing, you need visitors.Visitors play a significant role in your blog income.
Now, if want your visitors to become permanent, you need to have an attractive design. You need to have a strategic plan for your blog like what kind of audience you are going to visit your blog.
Don't make any region-specific content which will take the audience interest away from other geolocations. Avoid annoying advertisement placement like the one you see on clickbait websites. No one wants to visit a poorly drafted blog.
In this article, we present you with some top techniques you must consider while designing your blog to increase revenue.
Make it simple but attractive
This is the step where your blog can become a visitor magnet. You got to have a catchy design. Compare it with other good blogs, see what they use, try out different templates. Experimenting with different design layouts and themes is important.
Believe me; this part is most important because after all, it can be your ticket off getting AdSense approval.
Things to keep in mind while selecting templates
Easy navigation
Headers
Sidebars
category
Author credits
Subscription options
The format of your design takes a great deal because you need to make it clean and catchy. There are some great design forms you must experiment with like Tiles format, Magazine format or Diary format. Just make sure you don't end up making your blog more annoying.
You must consider advertising options in mind while selecting the design format. Make sure you choose a design containing less void or white space. Add anything in there like a category section or a custom-made catchy advert.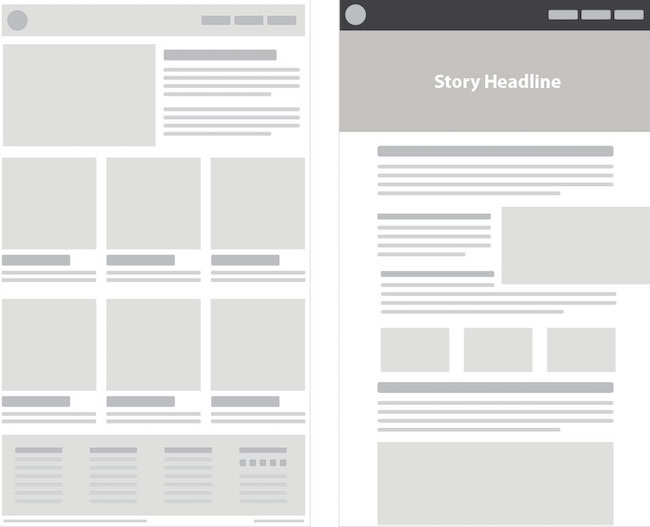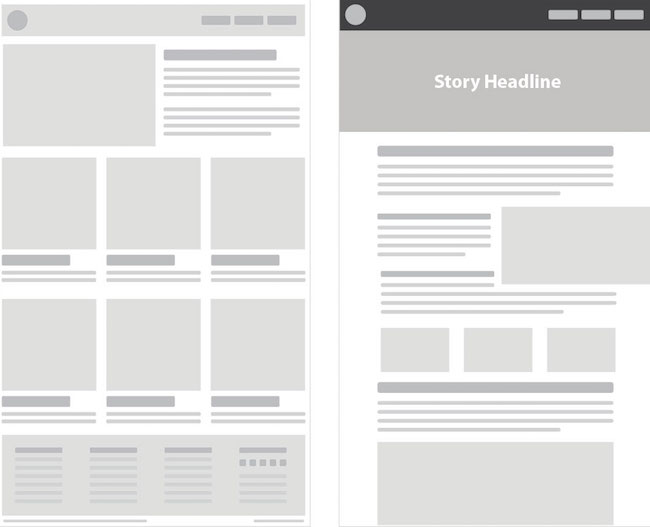 Placing adverts the right way
The first step is to check if your ad network can bypass AdBlockers or not. If not, then you must change it because getting your adverts blocked is the last thing you want. Adverts must not be placed in some annoying manner, but you can plan it in such a way that visitor will eventually end up clicking on it.
Don't use ads that distract your visitor like PopUp Ads; such annoying things can generate revenue for you but not that long. Widely regarded positions for Ad banners are above the post title and sidebar.
Here are some suggestions you must consider for choosing the size of Ad banners:
160 by 600: Wide Skyscraper
300 by 250: Inline Rectangle
336 by 280: Large Rectangle
728 by 90: Leader Board
Optimize it properly and let the revenue speak for itself.
Using headers the right way
An attractive design is important to keep the visitors hooked on to the blog. A good way to attract readers is through the use of headers on blog posts. If you are not using any standard templates, and have a simple HTML-based website, then it is appropriate to use only one <h1> tag </h1> in a single post as it will tell what your post is all about.
Headers with H1 tag helps search engines to identify what the content is all about and index it, driving your website more targeted traffic.
Responsive design or mobile first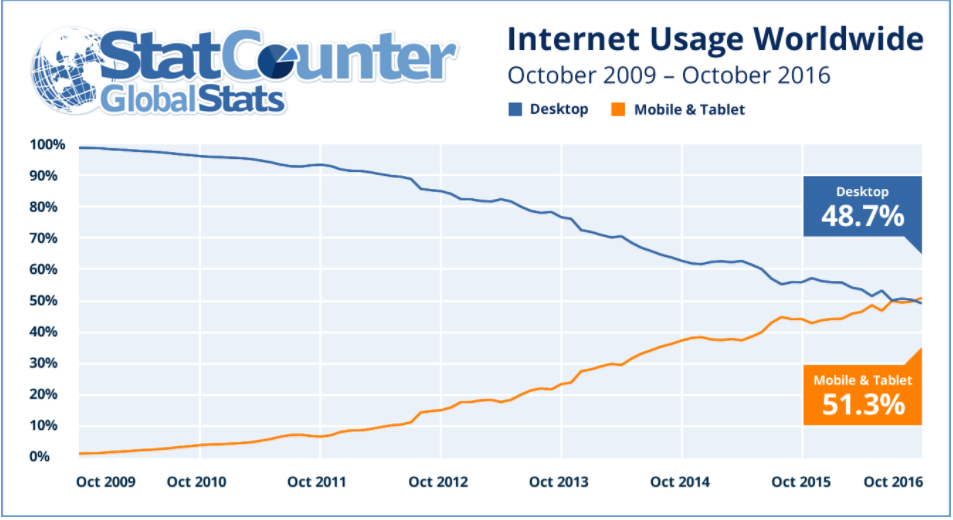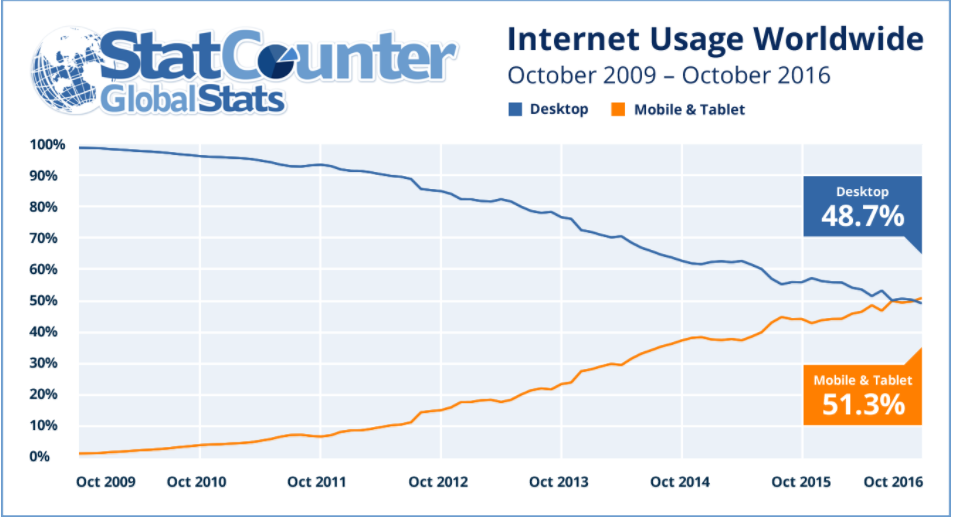 As I previously said, it is all about attracting viewers. Now, keeping some statistics in mind, it can be concluded that people are moving towards smartphones for reading blogs. A responsive design helps in viewing your blog more efficiently.
No viewer will ever visit you if they see only one big advert blocking the actual content of your blog. There is an option to have a desktop view on smartphones, but visitors won't take that in mind and will be forced to find someone else providing with the same content
Even Google recommends responsive design as it takes fewer resources and even loads faster. Most of the website development templates nowadays provide users with responsive designs but again if you are not using one, then you must focus on this point and make your website responsive.
Image optimization and content placing
Images take a considerate amount of time to load itself which can be minimized. Images are undoubtedly appealing, but again it takes resources. Selecting a right image is important.
Display of large images like wall hangers is not a smart practice. Have the alternative text ready in case it doesn't load at all. Compress your image make it as small as 15KB, if possible.
There is much professional software out there to help you to optimize images without reducing image quality. You can use LazyLoad plugin to manage loading time of pictures.
What I mean with content placing is you need to have your best posts always on top of the display. You can even link different posts to specific content that helps in better navigation, and this even helps you boost your SEO score; thus, leading to better revenue.
Have a sitemap for your blog
According to Wikipedia, "a site map (or sitemap) is a list of pages of a web site accessible to crawlers or users. It can be either a document in any form used as a planning tool or web design or a web page that lists the pages on a website typically organized in hierarchical fashion".
Having a sitemap in your web layout is extremely important if you want search engines to scan and index the site properly. Sitemap helps search engines to index your website faster and thus, discovering what content is precisely present on your blog.
Search Bar is necessary
Every site needs a search bar. No matter how well structured your pages are but at the end of the day, viewers want more out of your blog. It can help you with keyword discovery and a better experience of surfing through your blog. Google's Custom Search is a good option to have or check for templates providing with such option.
Adding a search bar can be a good way to have many viewers.
Subscribe options
This is the part where you have to follow some basic principles of blogging. Add a PopUp subscribe option to your blog. It has many advantages like you can send them affiliate links and even do promotional marketing.
Don't just force your viewers to subscribe, it is annoying. Give them something after subscription such as a free eBook or a free course/tutorial.
Also Read:
Speed up your website
This is a most annoying part of all. No one wants their blog to be slow. Remove all the unwanted plugins. People usually leave a site if it doesn't-load within 4 seconds. This can be achieved by not showing everything on your homepage.
Investing in a good hosting provider also plays its role. Or, you can invest in a better SEO friendly and well-optimized theme. Get your codes simplified. You can use Pingdom or AutoOptimize or any other tools at your disposal to do so.
In Conclusion
Design plays a crucial role in your revenue generation as does your website content. Be mindful of both.