Over the last decade, Social Media has redefined how business is done. Leveraging the power of the Internet, e-commerce, web development, and businesses have grown exponentially.
One of the most important questions for your business when going online is which social media channel to focus on!
While Facebook is a standard choice for most marketers, others believe in having Internet omnipresence. I believe that it relies heavily on the kind of business you're in and the kind of engagement you are trying to achieve.
According to latest statistics, graphic content has become the highest converting content on the Internet. There is one social media channel that handles graphics like no other: Instagram
With 500 million active users and counting, an Instagram presence is compulsory if you want to propel your business forward. Visual posts generate 94% more views than any other type of content, be it written or video!
Therefore, the possibilities of successful business marketing with Instagram are stupendous if done right.
Here Are 7 Ways How Instagram Can Boost Your Business
---
1. Optimize Your Profile to 100% Perfection
The Internet is an ecosystem that has dynamic consistency. This means that it requires you to be consistent but also keep your assets updated with the latest information.
Your business or brand-recall factor must be instantaneous. This makes maintaining a highly optimized profile exceedingly important. Your business profile should have a unique logo and tagline.
Try keeping the social bios short and sweet. It should be focused on what your goals are and what you are here to provide. Make sure you have links to your homepage so that your business can easily be found.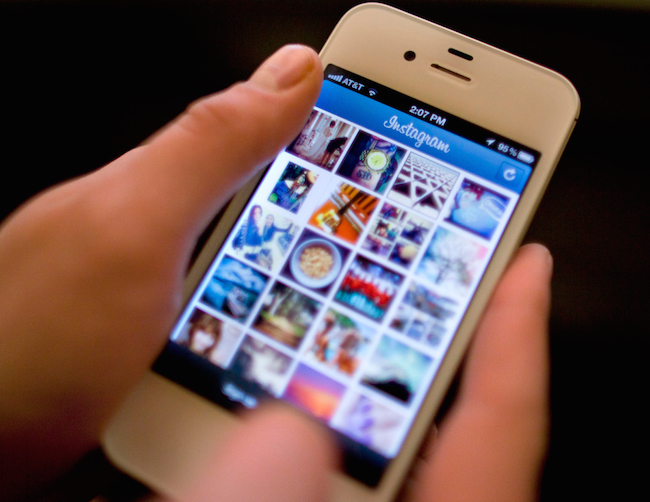 2. Be a Story Teller and Not a Promoter
The online consumer is pretty smart. He doesn't bow down to promotional scam. Therefore, keeping in mind that you have a quality brand and a stellar product, you must keep your approach campaign consumer centric.
Statistically, 44% audiences interact with posts that have graphics and allow them to interact with the website. Instagram offers you the platform to do just that. You can use graphic albums and streams to weave beautiful stories whether you are in B2B or B2C.
You have to be proactive. For instance, a great Instagram campaign idea is behind the scenes pics where audiences get to see how your business functions from the inside. The benefit is two-fold. You get credibility and you customer feels closer to the brand. If you sell a physical product, then your job is a little easier because you can use your product at the heart of your posts.
Check out some of the top brands on Instagram such as Starbucks and you'll see that they use creative ways to showcase their product.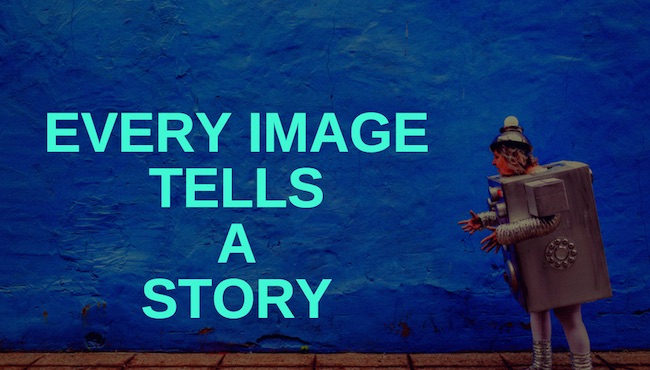 3. Cross Promote Across Social Channels
Leveraging the power of social influence across channels is an excellent way to boost business performance online.
There is a fat chance that if you have followers on Instagram, then you must be maintaining a decent following on channels like Facebook and Twitter. Share your Instagram page there!
Add the Instagram badge to your website alongside other social media icons for instant connectivity. You can quickly add the badge by getting the code in your account settings.
You can also integrate your profile with Facebook, Twitter, Tumblr and Flickr, so each time you share a photo, it will appear across all feeds.
4. Incentivize Your Campaigns
This is a certain way to garner engagement on Social media. Running contests, giveaways, and other such schemes is a great way to build following and is very simple to do.
It just requires a brief description and a unique hashtag so that you can judge the results under one post stream.
It also helps in bringing potential customers closer to your brand as such events usually require users to explore the brand and then participate based on the contest requirements.
It helps in generating a lot of content about your brand from different third party customers that boost the reputation and brings exposure.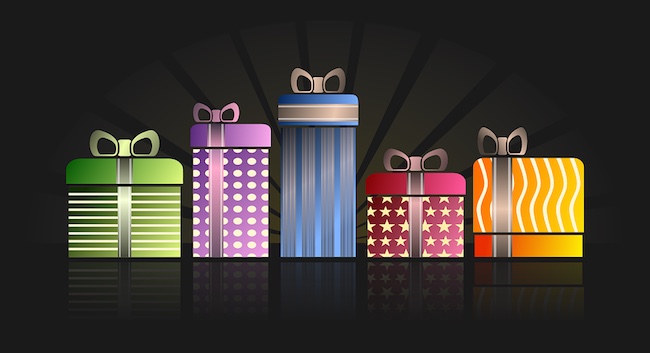 5. Use Hashtags Intelligently
Instagram allows you to use as many hashtags as you like. Isn't that great?
Hashtags are important because they add uniqueness to your campaigns and allow you to track your entire stream under one window. Being able to use unlimited hashtags allows you to reach diverse audiences. In fact, a TrackMaven report found that people who used 11+ hashtags received an average of 77.6 interactions.
However, you need to be strategic when using them. Overuse can lead to diminished brand value and negative reputation as people might consider it spam.
Make sure to incorporate relevant hashtags that revolve around your brand and niche. You can check out research tools such as Talkwalker to analyze popular hashtags, find out what your competitors are using, and monitor your campaigns.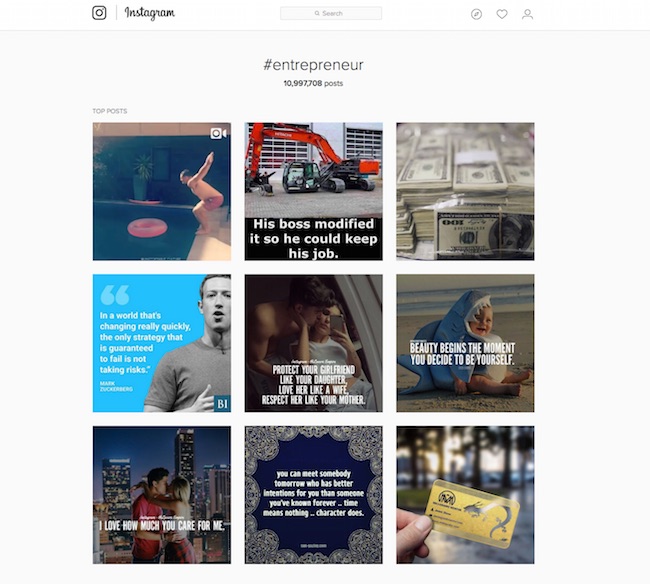 6. Start Creating Videos
The future belongs to online video marketing friends. As the Internet is becoming stronger and faster worldwide, we see a trademark disruption in the engagement patterns on video posts.
Videos are highly engaging and make for a stellar online marketing campaign if done right. On Instagram, publishing videos are quite simple. They can be created right within the app.
The only restriction is that these videos should be 15 seconds long and not more. This is somehow positive, as 15 seconds of powerful video imagery is enough to do what's needed. Therefore, you have to be incredibly creative and unique.
In a nutshell, Instagram videos should be: fun, engaging and informative.
7. Keep Track of Your Posting Time
This does not matter much unless we talk about posting videos. As graphic content engagement is instantaneous, photos can be displayed without worrying much about when you post them.
However, video placements just like the television need to be strategic. People do not watch videos between working hours. Statistically, the difference in video engagement after working hours is as high as 50%!
In the end, your campaign should be your own. Yes, you can use this post to gather some general principles that work best, but unless you tweak them according to the requirements and goals of your business, you will not incur desired results.