Content is a critical part of marketing for any company. The key is to create high-quality content that is relevant to your target market.
Doing so, however, is an art. We asked some experts in the field to share their thoughts on how good content can change the game for any business.
Kelly Jacobson | Content Strategist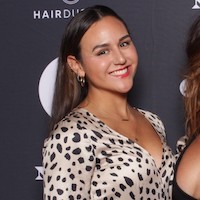 "To me, the importance of quality content is unparalleled. It affects everything, from vanity metrics, like views and conversions, to top-level data, like customer lifetime value. At Schedulicity, we performed a content audit that focused on cutting low-performing blogs and updating then republishing top-performing content.
In six months, we reached almost 250,000 page views, mostly from organic sources. We also launched two brand-new downloadable guides as part of an inaugural lead generation campaign.
It resulted in 8,000 views and a 2% conversion rate in the first month, largely due to strategic pop-ups and calls-to-action. With quality content, we were able to improve brand awareness, create sales funnels and lead generation campaigns, and scale our business sustainably."
Anton Giuroiu | Architect, Founder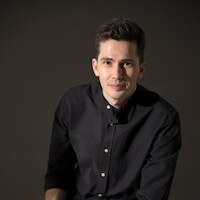 "Content marketing has two-fold importance. First, it allows you to become a thought leader in your space. Your blog content helps ensure that the people who are seeking your service are provided with enough information about you and what you can do for them.
The second benefit of content marketing is that it gives you an SEO boost. SEO is the gateway to acquiring clients for your business.
It doesn't matter how good you are at what you do or how great your product offering is. You wouldn't last long in any industry if you're not effectively capturing the attention of your target audience.
For online-based businesses, this is a no-brainer. But even for brick-and-mortars, SEO is indispensable. By using appropriate and optimized content, you can position yourself as a relevant answer to the queries that potential customers type on the search bar."
Loran Marmes | Owner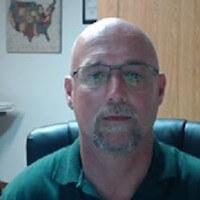 "The quality of your website's content is integral to its success. Good content builds trust with your customers and strengthens your brand.
A great way to ensure high-quality content is to educate your readers. If you are a small- or medium-sized business like us, you can offer insights into your audience's everyday lives or personalize your content to appeal to them directly.
The great thing about small businesses and brands is that they can get up close and personal with their readers. This can build trust and loyalty over time if the content is personalized. Big businesses with a wider audience may not have this same opportunity."
Ashley Chambers | Marketing Director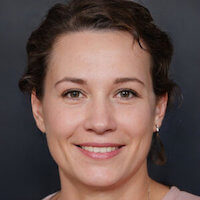 "It's important to produce high-quality and relevant content since it helps to develop trust between you and your audience.
It may help in establishing you as an expert in your area, increasing the chances of people doing business with you. It also boosts the ranking of your website on the search engines, which can result in more traffic and improved visibility for your business.
In addition, when you produce great content, people are more likely to share it with their own networks, increasing its reach even further."
Dan Trichter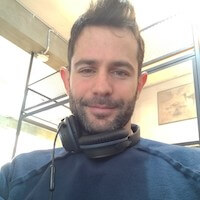 "Gone are the days when brands would wonder whether they should add content marketing to their overall marketing strategy. Today, it's a must!. Content marketing is changing the game because people are more aware and engaged, and value content quality over quantity.
We continue to see innovations in content marketing, with mixed media, videos, shorts, and carousels being some examples. How we interact with people is also changing, which is why ADA compliance and web accessibility have become crucial considerations in the content creation process.
I believe good content is not just the present but the future of brand building. With AI being rolled out in the education, business, and retail sectors, we need to simplify our messaging and present it in an interactive way, while also continuously creating and marketing value-adding content."
Alice Li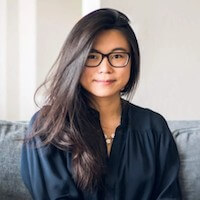 "The top reasons for creating and promoting good content are, one, brand image. Customers make purchases based on brands they can relate to or feel good about, according to research.
In most circumstances, the first impression a brand's content writing makes on potential consumers is the opportunity for it to convey a good vibe about the brand. Two is trust-building. According to a survey, people have a higher opinion of a business that consistently produces high-quality content.
This demonstrates the importance of the internet in brand message and overall image to customers. The fact that consumers have a positive perception of a business that consistently produces personalized, high-quality content should be sufficient motivation for any firm to ensure that they are producing outstanding content that readers can relate to. This builds trust, which in turn may lead to long-term corporate loyalty."
Nick Yu | Co-Founder
"As a small business owner, I believe that content marketing is an ever-changing game and plays a significant role in making your business thrive.
It has an incredible impact on SEO results and attracts more organic traffic and improves your business authenticity. Good content is the main source of keeping in touch with your audience and generating leads without much investment.
For example, content like images, videos, newsletters, and emails, are important tools to promote or convey the identity of your business.
Successful practitioners can generate customer engagement and long-term loyalty by creating relevant content for the business. But the content marketing strategy shouldn't be aggressive in promoting the products.
Sai Blackbyrn | CEO
"The power of good content is that it makes you stay in the game and succeed. Suppose I am able to get a good audience for my product or services by my name, but when they visit my content it's empty and baseless.
Then I lose my credibility and my brand value is in danger. When we started making content there were several mistakes we were making like using correct keywords in our articles and many more. We have learned from our mistakes, and we continue to learn and grow.
For instance, we published an article about 'how to increase the reach of your business, but it was lacking the content to get its organic audience, but then we published the same article again after some time with proper SEO keywords, illustrations, and links and the results were somewhat amazing."