Digital marketing is a rapidly growing field, and there are a lot of resources available to help you learn more about it and stay up-to-date on the latest trends.
There are a lot of digital marketing resources out there. It can be hard to know where to start, what's worth your time, and how to make the most of them.
In this post, we'll share some of our favorite sources for staying up-to-date on all things digital marketing. Whether you're a beginner or an experienced pro, these resources will help you take your marketing efforts to the next level.
If you are a marketing professional looking for your next project, byMarketers.co is the perfect place for you! byMarketers is a marketplace that connects marketing professionals with businesses that need marketing services.
Whether you are a graphic designer, social media expert, or copywriter, byMarketers has something for you!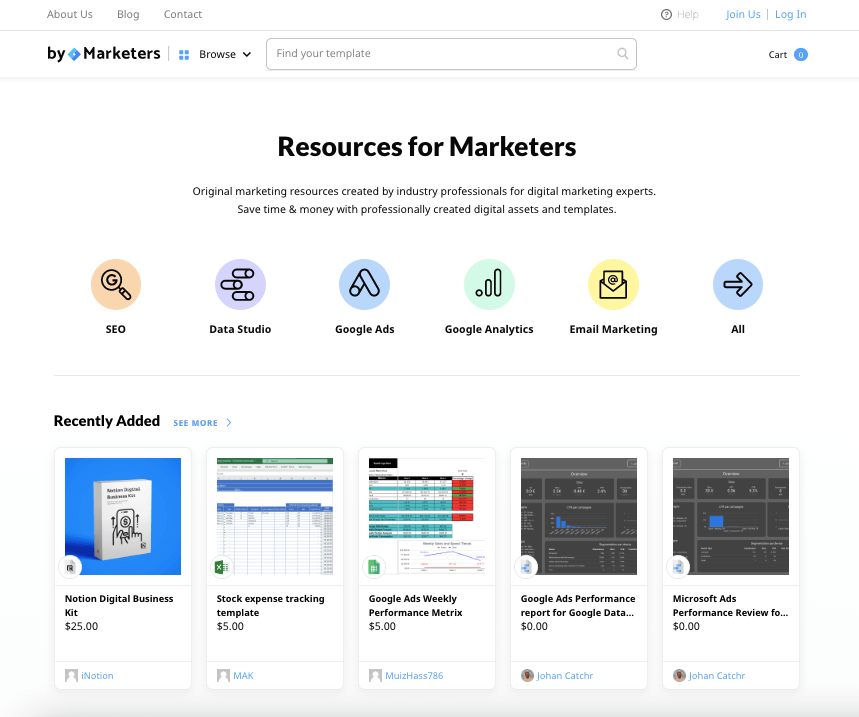 What is byMarketers and what do they offer marketing professionals
Generally speaking, byMarketers is a digital marketing agency that specializes in creating and executing marketing campaigns for businesses of all sizes.
byMarketers offers a full range of services, including (but not limited to) search engine optimization (SEO), pay-per-click (PPC) advertising, social media marketing, email marketing, and website design and development.
They also have a team of experienced online marketers who are able to help businesses with every step of their digital marketing journey, from setting up an effective campaign strategy to measuring the results and optimizing on an ongoing basis.
How to get started on byMarketers – registering as a marketing professional and creating your profile
ByMarketers.co is the best place for marketing professionals to connect, share ideas, and build their business. Here's how to get started:
First, you'll need to register as a marketing professional. You can do this by clicking the "register" button on the homepage. Once you've registered, you'll be able to create your profile. Be sure to include information about your experience, skills, and the services you offer.
Next, start networking with other marketing professionals on ByMarketers.co. Follow marketers that interest you, join groups, and participate in discussions. This is a great way to learn new ideas and strategies and to find potential customers or clients.
How does byMarketers work – what are the steps to finding a job or project
byMarketers.co is a marketplace that connects businesses with talented marketers. It's simple to use – just create a project and start receiving proposals from qualified marketers in minutes.
There are three easy steps to finding a job or project on byMarketers.co:
1) Create a project: Describe your project and include your budget. This will help them match you with the right marketers.
2) Review proposals: They'll send you proposals from qualified marketers based on your project description. Read through each proposal carefully and pick the one that best fits your needs.
3) Award the project: Once you've selected a marketer, award them the project and they'll get started right away!
How to use byMarketers to find the right marketing professional for your needs
This online platform helps companies connect with the right marketing professionals for their business needs. The site's extensive database of marketing professionals includes data on over 50,000 marketing firms, making it easy to find the perfect match for your company. 
In addition to providing detailed information on each marketing firm, byMarketers also offers a free consultation service to help businesses identify their specific needs and objectives.
This valuable service can save businesses both time and money by helping them find the right marketing professional for the job.
The benefits of using byMarketers – how it can help marketing professionals find work or projects more quickly and easily
There are a number of benefits that marketing professionals can derive from using byMarketers. Firstly, it can help them to find work or projects more quickly and easily. This is because byMarketers provides a central database of marketing-related job postings and freelancer projects.
By searching through this database, marketing professionals can quickly and easily find suitable opportunities.
Secondly, byMarketers can help marketing professionals network and connect with other like-minded individuals. By networking through byMarketers, marketing professionals can develop beneficial relationships with others in the field, which can lead to new opportunities or insights.
Thirdly, byMarketers provides a range of resources and tools that can be helpful for marketing professionals. These resources and tools can help marketing professionals to develop their skills and knowledge, and stay up-to-date with the latest marketing trends.
By using byMarketers, marketing professionals can access a range of benefits that can help them in their careers.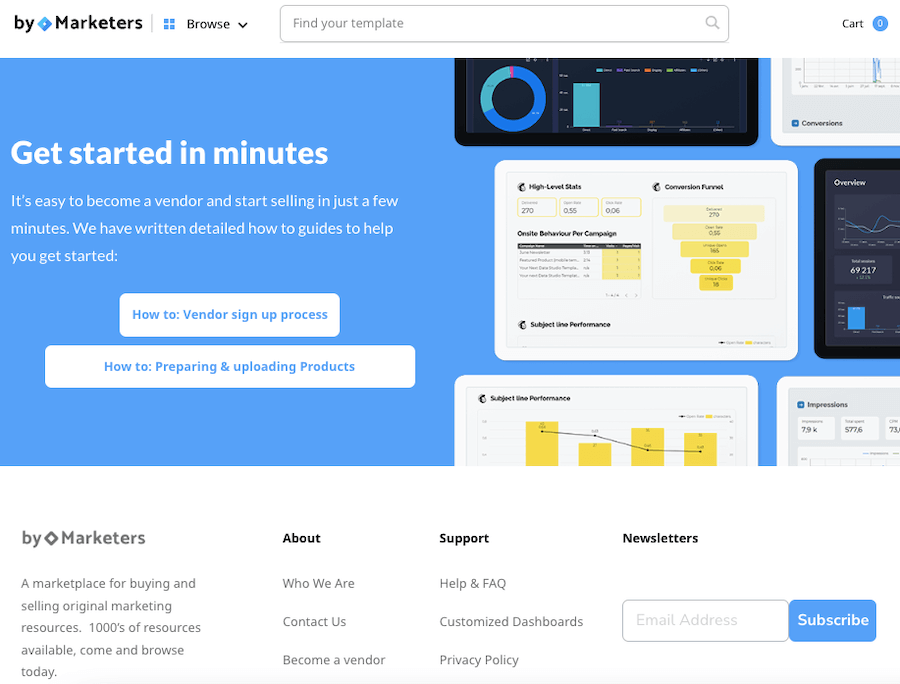 The types of marketing professionals you can find on byMarketers
There are a variety of marketing professionals you can find on byMarketers. You can find digital marketers, who focus on online marketing tactics such as search engine optimization (SEO), social media marketing, and email marketing.
You can also find brand strategists, who help companies create and maintain a consistent brand image across all channels. And you can find product managers, who develop and oversee the production of products and services.
Finally, you can also find marketing executives, who manage all aspects of a company's marketing operations.
What services are available through byMarketers
byMarketers.co is a full-service digital marketing agency that has successfully completed projects for a wide array of businesses, including small businesses, mid-sized businesses, and enterprise businesses.
Some of the services that byMarketers.co offers include search engine optimization (SEO), pay-per-click advertising (PPC), social media marketing, website design and development, and email marketing.
byMarketers.co has a team of experienced marketers who are dedicated to helping businesses achieve their online marketing goals. The team at byMarketers.co is passionate about helping business owners succeed online, and they have the skills and experience to get the job done right.
Are there any drawbacks to using byMarketers.co
There are a few potential drawbacks to using byMarketers.co that you should be aware of:
Limited Reach: Because byMarketers.co focuses exclusively on marketing content, your audience may be limited to other marketing professionals or enthusiasts.
Limited Functionality: While byMarketers.co offers some great features for marketing professionals, it lacks some of the more general functionality that other social networking sites have (e.g., the ability to connect with non-marketing professionals, share non-marketing content, etc.).